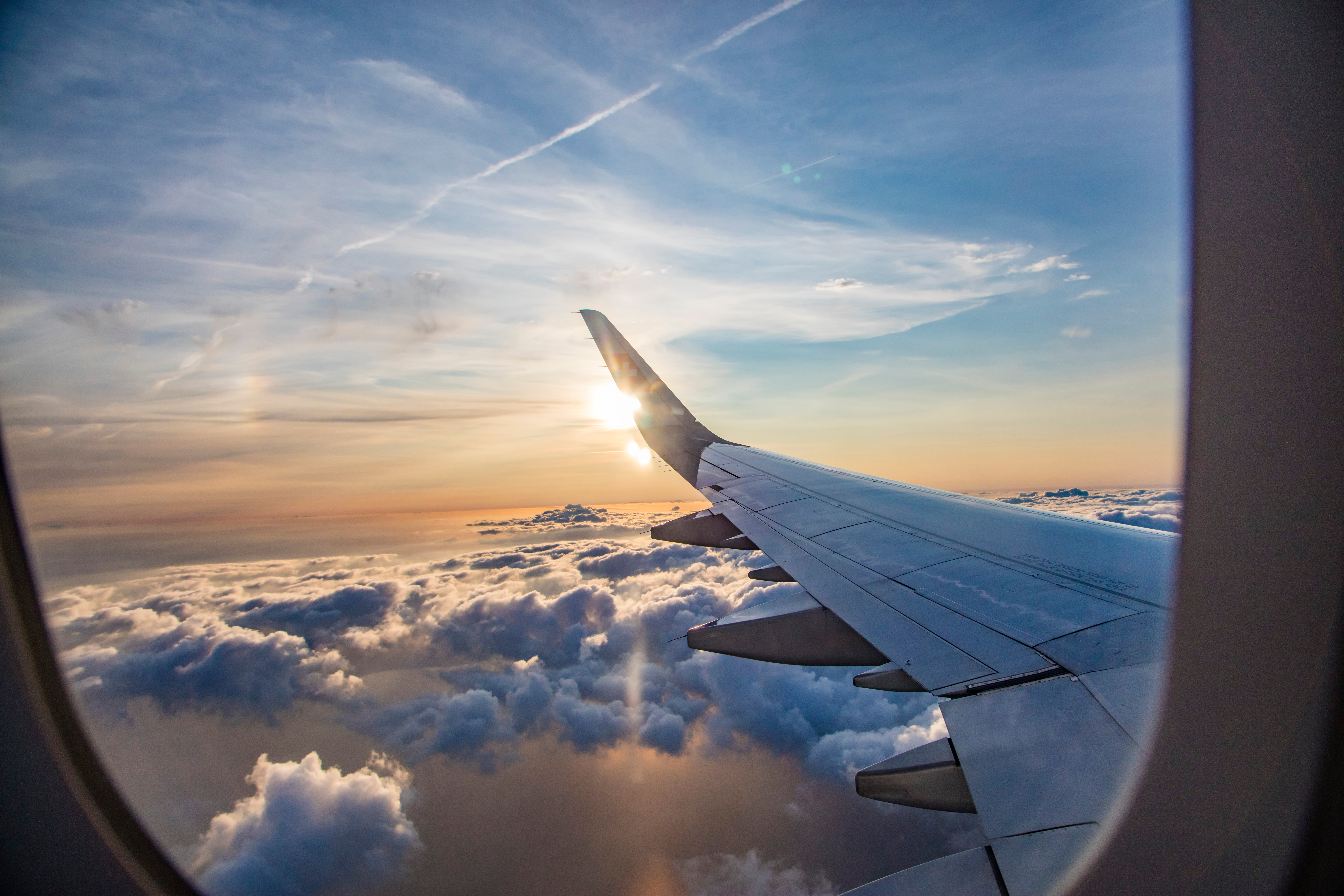 AIRLINE TRAVEL INSURANCE: IS IT A GOOD BUY?
Almost every commercial air carrier offers some form of airline travel insurance to its customers.
But should you buy travel insurance from an airline? Is the insurance offered by airlines in your flight booking process the same as travel insurance offered elsewhere, like from travel insurance provider Berkshire Hathaway Travel Protection?
Price alone should tell you, you need to look a little deeper to make certain you're getting the plan that meets your vacation protection needs. Let's take a look!

Airline travel insurance: a background


Airline travel insurance was once thought to be the insurance policies sold in airport kiosks. Those weren't actually travel insurance as we know it today. They were flight accident insurance plans.
Since then, airline travel insurance plans have evolved. Today, virtually every airline offers some form of travel insurance, but the plans – what they cover and the level of coverage (limits they pay out) – vary greatly from airline to airline.
In general, today's more modern airline travel insurance plans resemble the plans you might buy from insurance companies -- until you look more closely.

A dive under the hood


Travel insurance is a fairly simple product with a few moving parts:

What's covered


The level of coverage


What isn't covered


Added-value items


Let's look at each of those components, comparing airline travel insurance to a plan from a carrier like Berkshire Hathaway Travel Protection.

1. What's covered


This is actually about as simple as it looks. You can eyeball coverages and see, for instance, whether a plan covers trip cancellation, medical emergencies or your baggage.
Generally these coverages have the same names from plan to plan, but you still have to be vigilant.
For example, a "trip delay" is something that might delay any aspect of a trip, including your flight, but a "flight delay" might just be a delay to your departure and is specific to flights.

2. The level of coverage


This is usually found in the plan's schedule of benefits, either in a policy document or on a website, and it's expressed one of two ways:
As a percentage of covered charges

(Example: Plan pays up to 125% of trip cost, to a maximum $100,000).



As a fixed dollar amount and/or a maximum amount

(Example: Plan pays $200/day, up to a maximum of $1,000).

3. What's not covered – exclusions and limitations


If an insurance plan wants to look like it offers a lot of coverage for a little price, it will have a long list of exclusions and limitations. These are things the plan doesn't cover or pay for.
To really understand what you get for your money, you have to get into the weeds of exclusions and limitations and study what is and isn't covered – sometimes on a line-by-line basis.
So for instance, when you compare Berkshire Hathaway Travel Protection's LuxuryCare® to some airline plans, you might find some airline plans don't cover:
Injury, sickness, or death of host at destination

Financial default of travel supplier

Common carrier (the airline!) equipment failure

Cancellation due to some work reasons

Felonious assault

Cancellation of event

Unable to participate in expedition

Government-issued restriction on activity

Normal pregnancy

Adoption

Inability to get vaccinations

Extended school year
In other words, if your child's school year is extended because of weather (too many snow days!) or a disease outbreak, and you have to cancel your trip for a covered reason, your prepaid travel expenses may be covered with LuxuryCare. That's not the case with most airline policies.

4. Added-value items


Plans from carriers like Berkshire Hathaway Travel Protection may offer things like kid-friendly pricing that airline plans don't offer. BHTP's ExactCare® plan, for example, includes 2 kids 17 and under for each paying adult at no additional cost.
In addition, they may allow you to cancel or interrupt a trip because of the theft of travel documents which can be more than just your passport.
And finally, plans from insurance companies are almost always available to residents in all 50 states. Some airline plans may not be available for purchase in all states.
Being a vigilant consumer means being aware of these differences.




Coverage-by-coverage comparison


Now let's look at how airline plans stack up on a coverage-by-coverage basis.

Trip cancellation


Trip cancellation reimburses you for prepaid travel expenses if you have to cancel your trip for a covered reason.



What to look for:
Is it covered – and specifically for what reasons? Sometimes airlines don't cover cancellation. For plans that do, check the covered reasons for cancellation.
When looking at a policy, check three areas of the policy: Schedule of Benefits, Summary of Benefits and Limitations and Exclusions sections for details.

Trip interruption


Trip interruption reimburses you for unused travel expenses if you have to interrupt your trip for a covered reason. Because of the expenses involved in interrupting a trip and returning home, coverage is generally more than 100%, with a higher maximum.


What to look for:
Levels, and covered reasons: Even the most basic airline plan may cover trip interruption – but at what level? And what are the covered reasons for paying a claim?
Check the Summary of Benefits and Limitations and Exclusions sections for details.

Baggage


Reimburses you if bags are lost, damaged, or stolen. Some plans also offer baggage-delay coverage.


What to look for:
Claims payments. Berkshire Hathaway Travel Protection offers a couple plans, like ExactCare Extra®, that offer a fixed, baggage inconvenience benefit, meaning if your luggage or personal items are officially lost, you get $500 – not "up to" $500 with a requirement to submit receipts of exactly what was lost. You get a flat, fixed $500 for your inconvenience.
Airlines also tend to offer a lower level of baggage-delay coverage than other, non-fixed benefit plans.
Read your policy carefully to make sure you get what you want and need. This information can be found in the Summary of Benefits.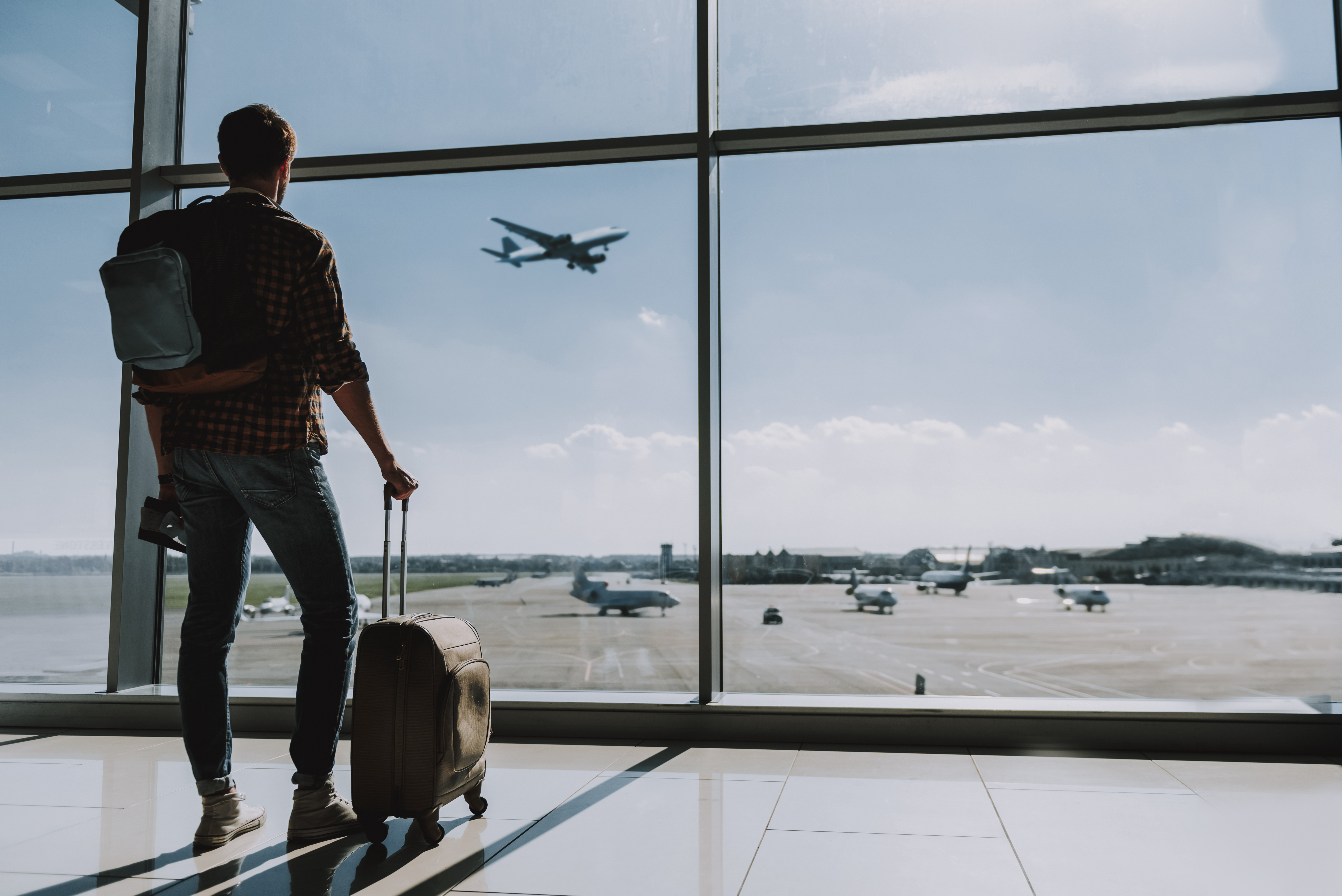 Travel delay


Reimburses you if your trip is delayed for a covered reason.


What to look for:
Time and money. Specifically, how much of a delay qualifies for the coverage, and what's the maximum payout?
Some airlines may have a longer time period before benefits kick in in addition to a lower maximum benefit. Some airline plans may define a delay as 12 hours or more while BHTP's LuxuryCare Trip Delay coverage begins at 5 hours delayed.
This information is found in the Schedule of Benefits and Summary of Benefits.

Medical expense


Reimburses you for covered emergency medical expenses up to the benefit maximum.


What to look for:
The benefit maximum, and covered expenses. Airlines often have much lower benefit maximums, and may not cover some procedures.
Check the Schedule of Benefits, Summary of Benefits, and Exclusions and Limitations for details.

Emergency medical evacuation


Pays for transport to a medical facility for treatment.


What to look for:
The benefit maximum. Airlines will usually cover what other travel insurance covers – most importantly, transportation to a facility near the insured's home, and coverage for a traveling companion – but the benefit maximum is much lower.
That means the plan may run out of money before all expenses are paid.
This is an important coverage to review very carefully based on where your trip takes you. An emergency medical evacuation off a cruise ship, out of a remote area, or back to a U.S. hospital could cost in upwards of $100,000 or more.
Check the Schedule of Benefits and Summary of Benefits for details.

Other coverages


Financial default of a travel supplier, rental-car coverage, flight-delay coverage, sporting-equipment coverage, and more.


What to look for:
Coverage that aligns with your travels: Do you want coverage for your rental car outside of what your car insurance covers? (Hint: you do.) Are you traveling with skis or golf clubs? Are you worried that your overseas tour operator might go out of business?
If you answered "yes" to any of these, you want travel insurance with the appropriate coverage.
Check the Schedule of Benefits, Summary of Benefits, and Exclusions and Limitations for details.




Airline travel insurance vs. travel insurance from an insurance company: which should you choose?


Having some form of travel insurance is better than none at all. How do you decide what to buy, and from whom?
In general, you need to be a savvy consumer. And that means:

Reading policies before you buy


Most of the travel insurance complaints on social media are from consumers who didn't understand what their policy covered, or more likely, didn't cover. Misunderstanding your coverage creates lots of opportunity for consumer frustration.
Don't be that ill-informed consumer. Read the policy before you buy, dive into the exclusions and limitations, and if you don't like what you see, look elsewhere for coverage and call a travel insurance provider like Berkshire Hathaway Travel Protection.

Determining what coverage you need before booking


A successful travel insurance purchase starts before you visit an airline's site to book a flight. Understanding your trip and knowing what will best protect it goes a long way toward getting the coverage you need.
For example, a flight benefit plan – like AirCare®, from Berkshire Hathaway Travel Protection – may work for a business trip, a flight to see grandma, or a bargain-fare getaway where all you care about are the inconveniences of travel, not the trip deposits you may lose. But you may need cancellation, delay, baggage, medical, and evacuation coverage for a bigger, more expensive, more complicated trip – that's where comprehensive plans directly from the travel insurance provider are most beneficial.

Knowing your budget


You also need to balance what you spend on your trip and what you spend on travel insurance.
As a general rule of thumb, plan on spending around 8% of your total trip cost on travel insurance – but with low-priced flights and low-cost vacations, that percentage will probably be higher.

Comparison-shopping


Airlines offer a limited product line because travel insurance isn't their main business.
If you're looking for a product that better fits your trip, check out a travel insurance provider – either an insurance company or a travel-insurance aggregator, which offers plans from different companies.

Understanding the claims process


A source of frustration for many people who buy airline travel insurance and have a claim is that the airline doesn't have any involvement with the claims process – it's passed off to the insurance company providing the coverage.
Before buying, research that insurance company and its claims process. What sort of documentation do they require? What forms do you have to complete? And how quickly do they pay claims?
Berkshire Hathaway Travel Protection is top-rated for speed of claims payment. Some of its plans offer "pic-and-a-click" claims submission.
If getting a claim paid quickly while you travel is a priority, it's definitely something to consider.

Knowing who to contact if something goes wrong


Regardless of who you buy from, having a contact point is always helpful. Before you buy, know how to contact customer service for the airline and the travel-insurance company, and hang on to that information when you travel.
No one wants to have to scramble for this information when trouble strikes.




Your goal: Don't be underinsured


Being underinsured means having less insurance than you need to cover things that might happen during your trip – like catastrophic emergency medical expenses, or more importantly covered events that force you to lose money tied up in non-refundable trip deposits. And the best way to avoid being underinsured is to dig into the policy details, as we've highlighted above.
Use this post as a guide to compare an airline's coverage with plans from an independent provider like Berkshire Hathaway Travel Protection.
Travel insurance offers peace of mind. And when you're a smart shopper, it can also come at the right price.
Please visit our Disclaimer page for underwriter info. Policies have exclusions and limitations. For complete details of coverage, contact Berkshire Hathaway Travel Protection by calling 844-411-2487, or emailing us at assist@bhtp.com.
---
---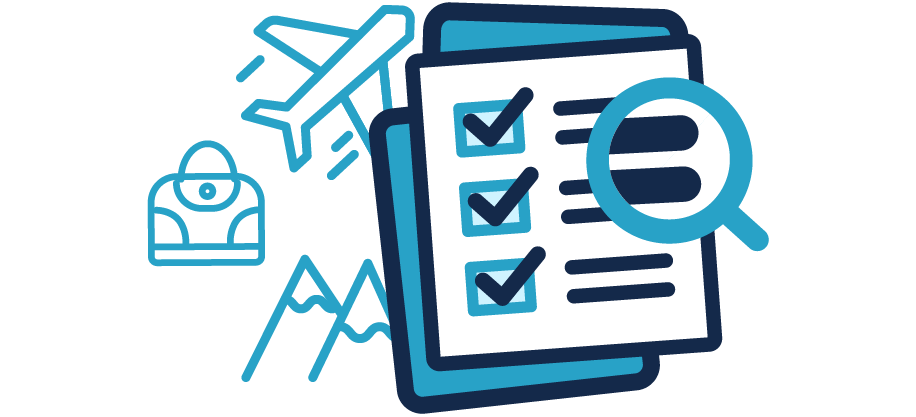 Questions About Travel Insurance?


Check out our online guide, "What Is Travel Insurance All About?" We've provided in-depth answers to all your travel insurance questions, starting with the basics.
---
Back To All Blogs