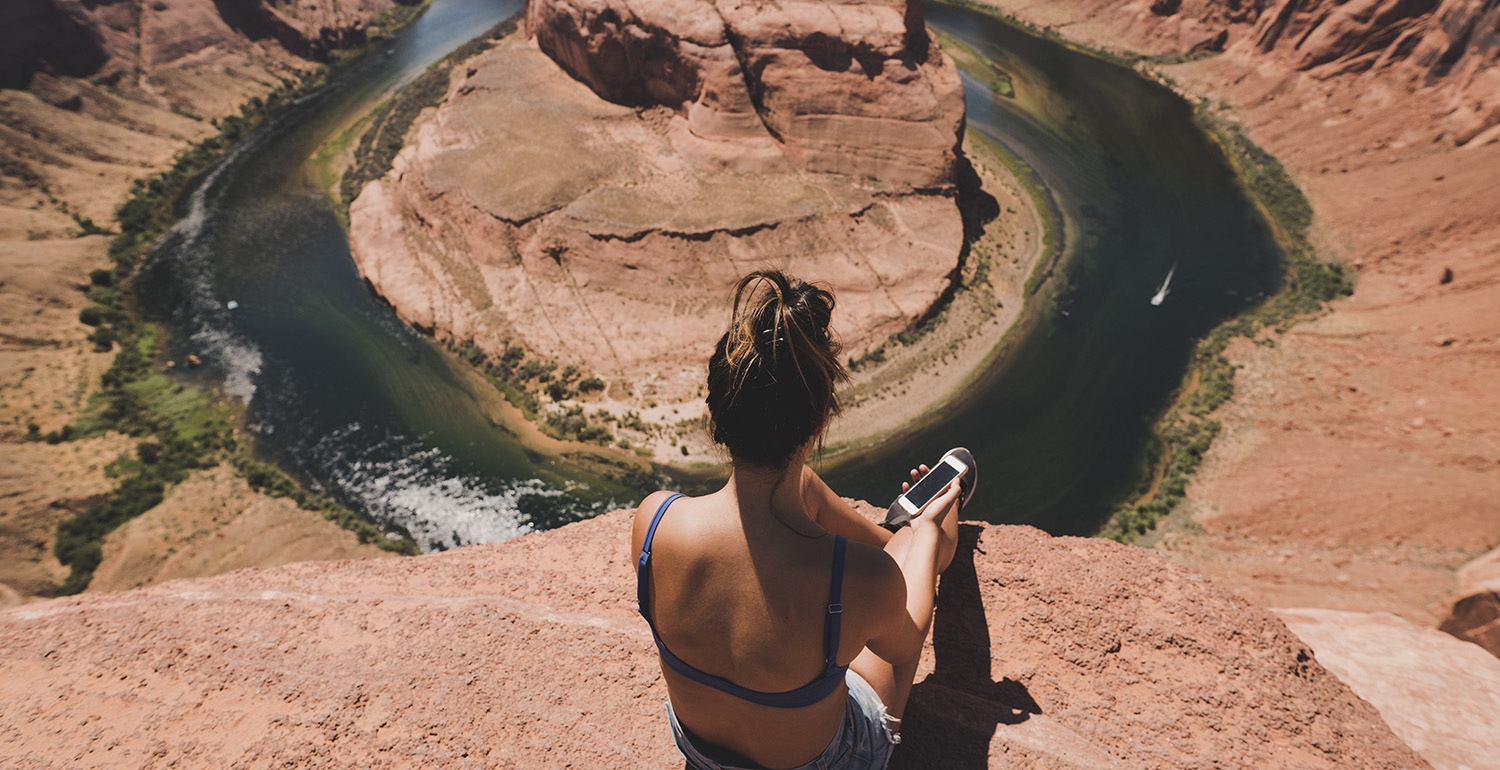 Photo by Chris Sarsgard via Unsplash
2023'S BEST TRAVEL APPS FOR TRAVEL SAFETY, TRAVEL WEATHER, TRIP PLANNING, AND MORE
More than ever your phone is your No. 1 travel companion … especially when you've loaded your phone with the best travel apps to make your next vacation that much safer and more fun.
There are a lot of travel apps, so to help narrow things down, we've collected our 23 (as in 2023) favorite apps for trip planning, packing, getting around, checking the weather, and just generally traveling safely.
We've also updated our list of the best travel apps ever – the ones you absolutely must have before you go anywhere. These apps have made our best-apps lists multiple times – and besides that, they're just plain good. They're the must-haves to pack on your phone before you travel.
So what are we waiting for – let's head to the list!


MUST-HAVES


Google knows all, so it ought to give us a great maps app. And Google Maps is great.
Not only can it show you the closest art museum, but Google Maps can tell you what's showing, how long it will take you to get there, what it will cost, what it looks like from the outside, and where the best falafel is nearby.
Mix in Google Earth and Google Street View and you get a fantastic travel planning platform that blows away all comers. Even though Apple Maps has made great strides over the last several years, getting around starts with Google Maps.


Learn more: How To Plan A Trip With Google Maps


While Google Maps takes care of the "Where am I?" question, Google Translate takes care of the "What does that mean?" question.
The app lets you type in a phrase to be translated, speak it and have it translated, or hold up your phone's camera to printed words for an instantly mind-blowing translation from any of 48 languages into English (or 47 other languages).
The latest Pixel phones have Translate built-in, and even offer live translation. The rest of us have to download it. Either way, it's a game-changer.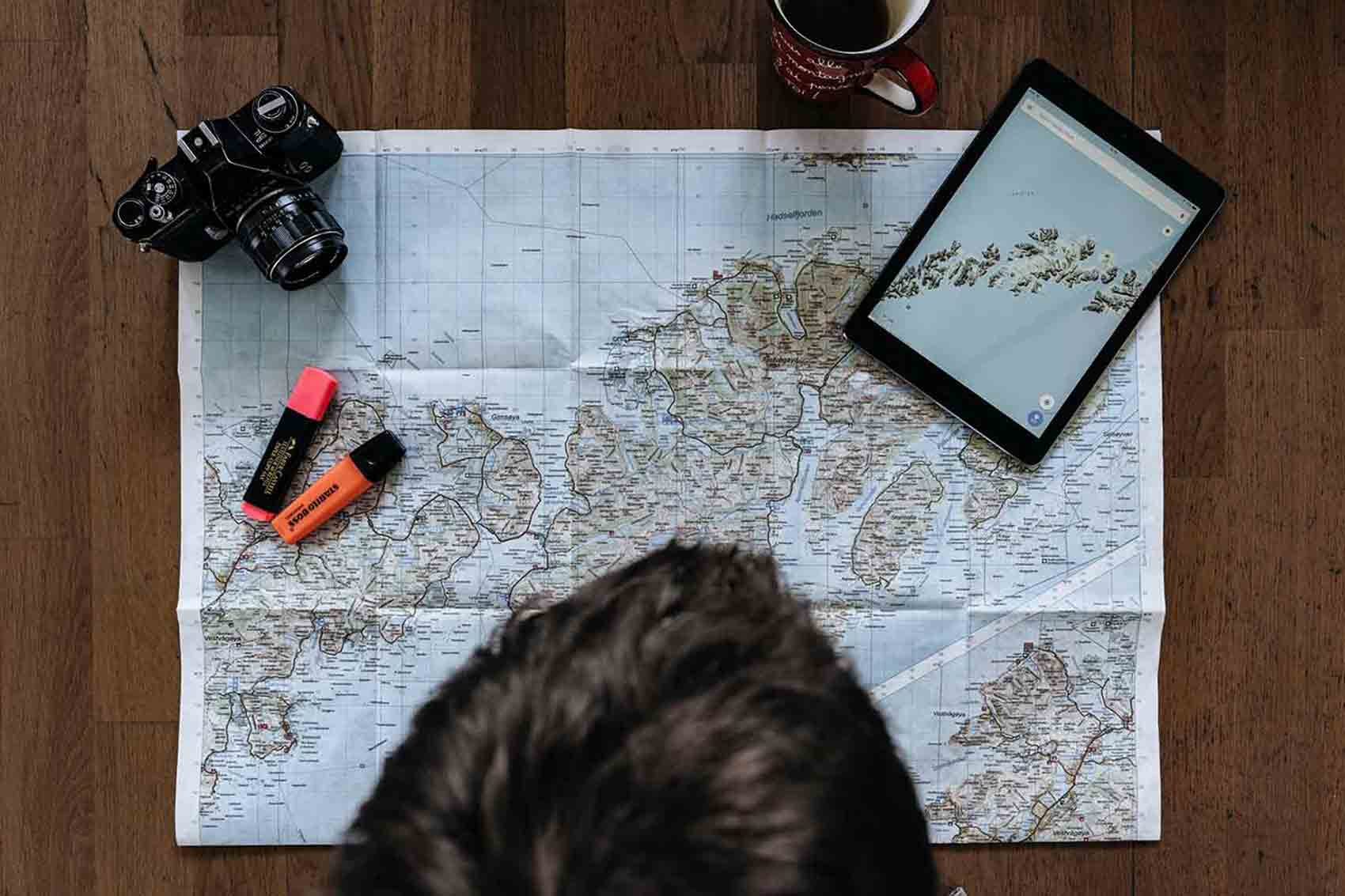 Photo by Simon Migaj via Unsplash


One of the best uses of Big Data ever, Hopper employs aggregated data to tell you the cheapest dates to fly, finds the cheapest rates for those days, and then sends you push notifications to tell you the best times to buy cheap airline tickets, hotel rooms and rental cars. It's dead-simple to use and works like a charm.
Will you travel more if you can travel cheaper? Maybe; it's worth a try.



Our travel-safety tips recommend that you know which neighborhoods are safe if you plan on venturing out where you're staying – but who to trust?
Trust GeoSure. It maps neighborhoods in every major city using aggregated data and machine learning, and gives those neighborhoods the app's proprietary GeoSafeScores™.
GeoSure has developed the only women's and LGBTQ safety measures, scaled over 65,000 cities and neighborhoods. Scores are easy to understand and can be personalized, and users can share their experiences anywhere.
In addition, the iteration lets users incorporate their own perceptions of safety at a given location.
"Our goals are to create a confident, smarter, engaged travel experience," says GeoSure CEO Michael Becker. "Safety shouldn't be expressed through a prism of anxiety. We want users to feel as if they're in control when traveling."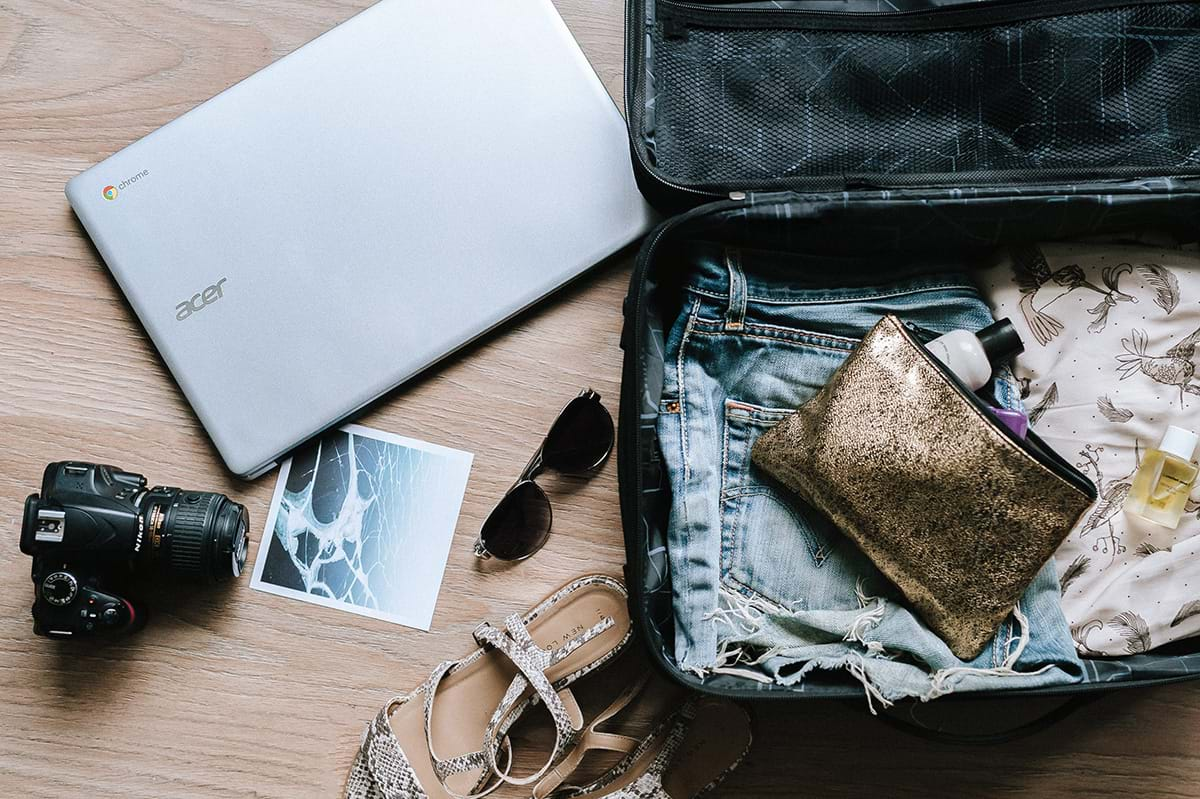 Photo by Anete Lūsiņa on Unsplash


We all know the joys and pains of road trips, starting with the pain of fluctuating gas prices. Fortunately, GasBuddy is here with the information you need.
GasBuddy shows the cheapest gas prices, and combines that information with exclusive offers that can save you even more. It even gives you feedback on how you can drive more efficiently – and use less gas.
The internal combustion engine is going to be with us a while longer. GasBuddy will be a necessity.

Pro Tip: Driving an electric vehicle? If so, you know range anxiety is your new bestie. Use PlugShare (iOS/Android) or ChargePoint® (iOS/Android) to help you find a nearby charger compatible with your vehicle.


Struggling with packing-list anxiety? PackPoint is the answer.
PackPoint is simple: Input your gender, destination, and travel dates, and the app produces a tailored packing list for your trip. Check off the items and you're done. You can even add custom items.
Plus, Packpoint can customize packing lists based on:
Business or leisure travel

Your chosen activities

International or domestic travel

Your destination

The weather forecast
If you're looking for another great travel planning app, download PackPoint. And cross packing off your list.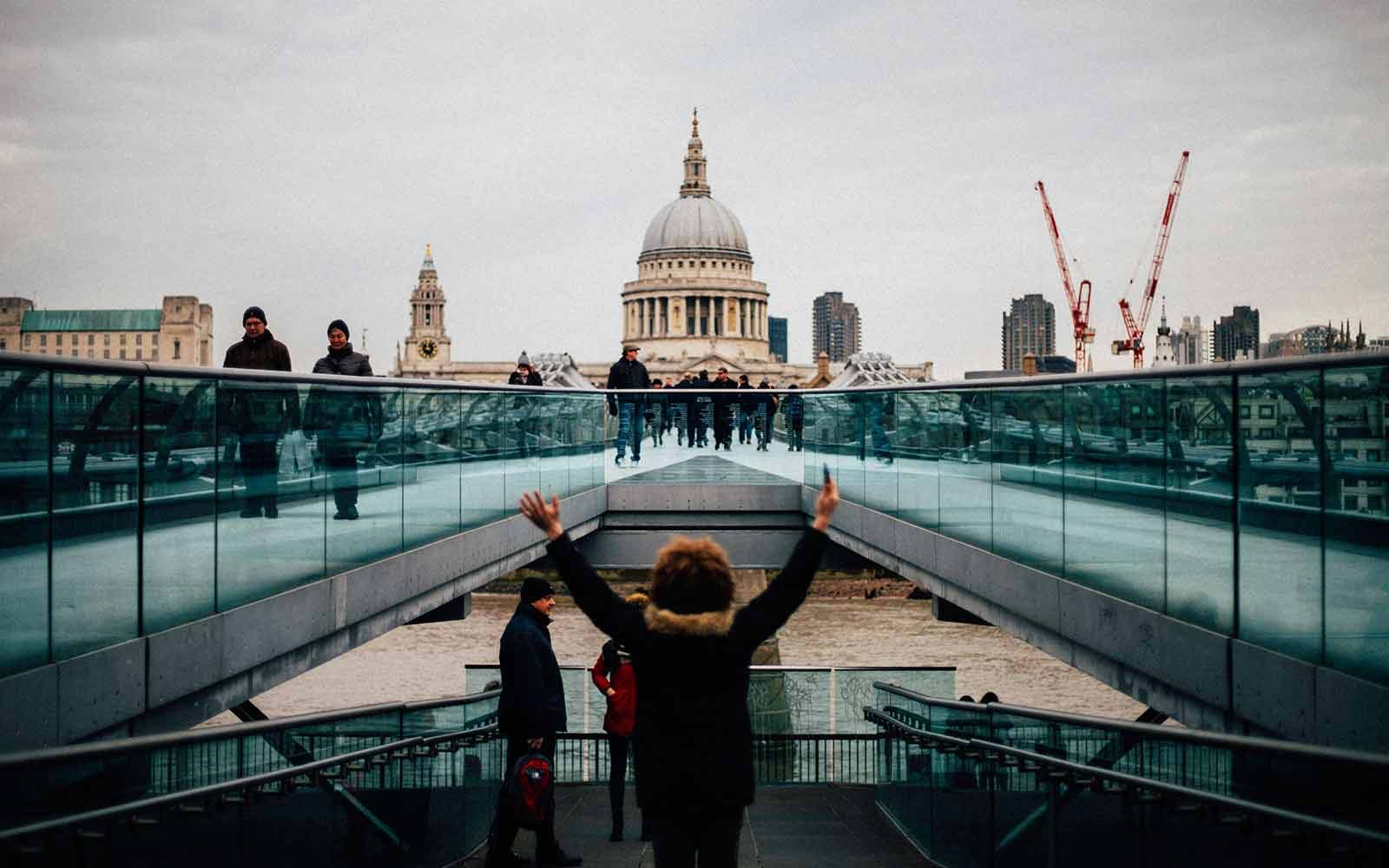 Photo by Kafai Liu via Unsplash


The following apps may not be quite HOF-ready yet, but they're getting there:


FINANCIAL APPS


There are plenty of solid currency-exchange apps, but Xe might be the best of the bunch.
Why? Because Xe offers live exchange rates and rate alerts to tell you when a tracked currency is dropping or rising. It tracks every major currency this side of Yap stone money, and you can use it without an internet connection.
You probably don't need a currency-converter app if you're only traveling to one or two countries. But for more ambitious trips, Xe is essential.


GOVERNMENT APPS
A government app that's easy to use AND takes some of the hassle out of airports? Sign us up.
The award-winning MyTSA app has all the TSA's myriad rules and regulations behind its placid and attractive front page. It lets you see what items are prohibited, learn how you can get through the lines faster, and get help directly from TSA personnel.
However, where the app really shines is in its crowdsourced information on TSA wait times and its historical data on airport-by-airport wait times, sortable by date and time.
All in all, it's a government app without that government app feel. And that's a great thing.

Pro Tip: If you belong to CLEAR instead of TSA PreCheck, adding the CLEAR app (iOS) (Android) is highly recommended.
The official app of the U.S. State Department's travel branch, the Smart Traveler app lets you access the travel warnings and other travel information for a specific country while you're on-the-go.
It has contact information and directions for U.S. embassies and consulates, and can expedite the process of connecting you with the nearest diplomatic mission.
Finally, the app is your express lane to the Smart Traveler Enrollment Program, which helps you stay on top of safety issues at your destination, and help family and friends contact you in case of emergency.
The State Department recommends travel insurance and we recommend STEP – and we recommend the Smart Traveler app as well.


A secure and simple way to keep your passports on your phone, ready to present at customs, the Passport app even has built-in reminders so your passport will never lapse again.
(Please note that while we recommend the app, we also recommend that you carry your actual passport as well when you travel, since phones have been known to disappear and/or not work at the most inopportune moments.)
Pro Tip: Traveling to the United States from another country? The Mobile Passport Control (iOS) (Android) app is your best option.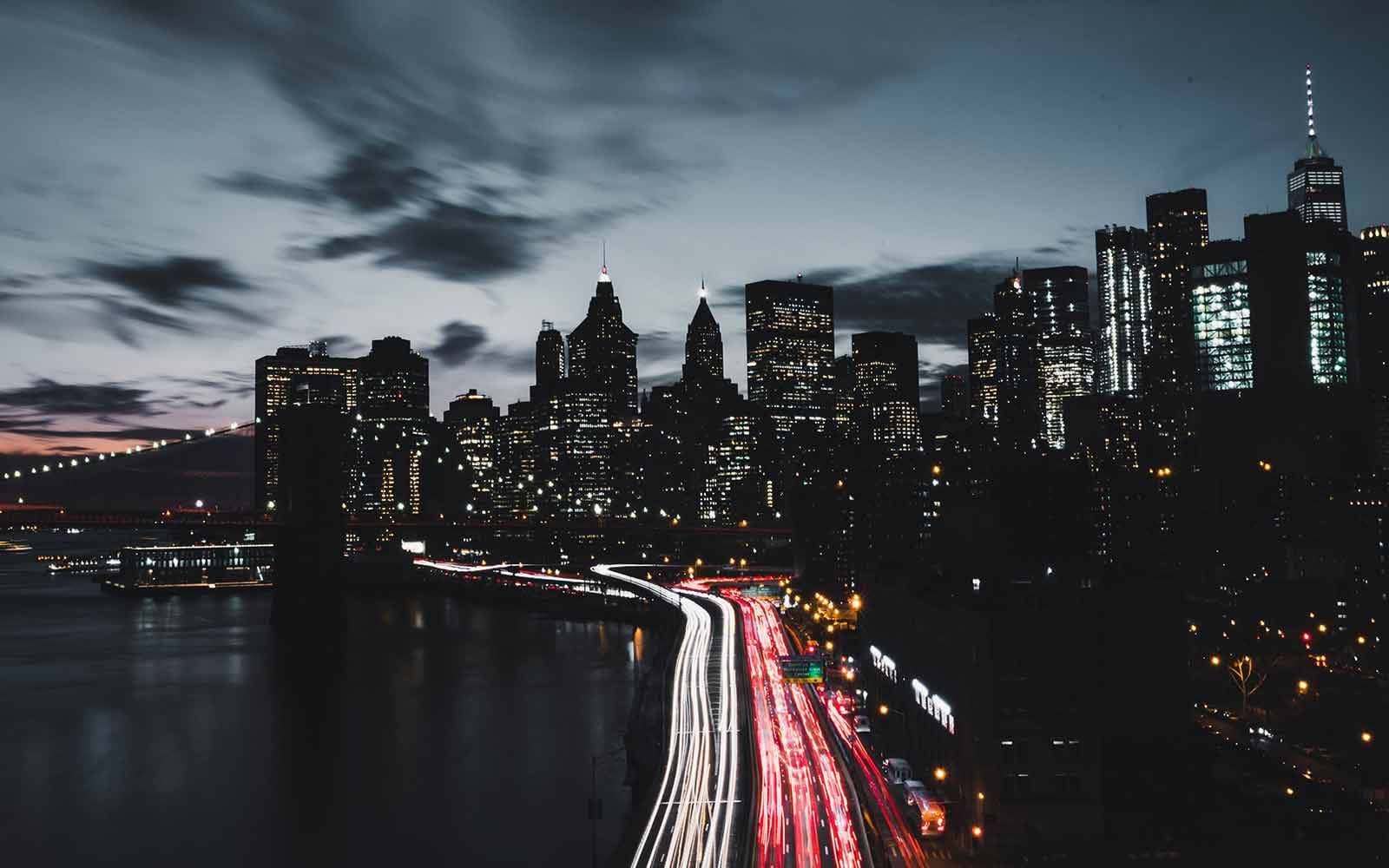 Photo by Luke Stackpoole via Unsplash
MAP AND PLANNING APPS


Rome2rio synthesizes route information from more than 4,800 transport operators in nearly 160 countries to create an app that can help you plan a complex trip on the fly.
The app is designed to help you figure out the best mix of flights, trains, buses, boats, and driving options to meet your schedule and budget.
It provides step-by-step directions, lets you access timetables and schedules, and even lets you make reservations in the app.
Finally, it lists accommodation providers and things to do at your destination.
It's sophisticated but simple and altogether brilliant – the kind of app that makes you glad the smartphone was invented.


Think of Citymapper as Waze meets Google Maps meets GasBuddy, but for transportation.
Citymapper not only shows transit routes, it shows the best way of getting from Point A to Point B using a variety of transportation options, from feet to scooters to buses.
You can compare cab fares, hail a ride, hop on a shared bike, or find the nearest e-scooter, all right within the app.
It shows busy times for buses and trains to help you plan getting around, provides updates on when buses and trains will be arriving, and even lets you share this information (plus your ETA) with friends and family.
If your travels involve navigating your way around a city using a variety of transportation types, Citymapper is a must-have.


WEATHER APPS


Clime is one of the best travel-weather apps out there, thanks to its combination of simplicity and up-to-the-minute information.
The app couldn't be easier to use: Plug in your city or ZIP code and get the weather report, weather radar, and extended forecast.
You can also set it up to send you push notifications whenever severe weather strikes, and you can even make minute-by-minute weather updates a function on your lock screen.
Travel weather is one of the most important components of travel safety. Clime has you covered.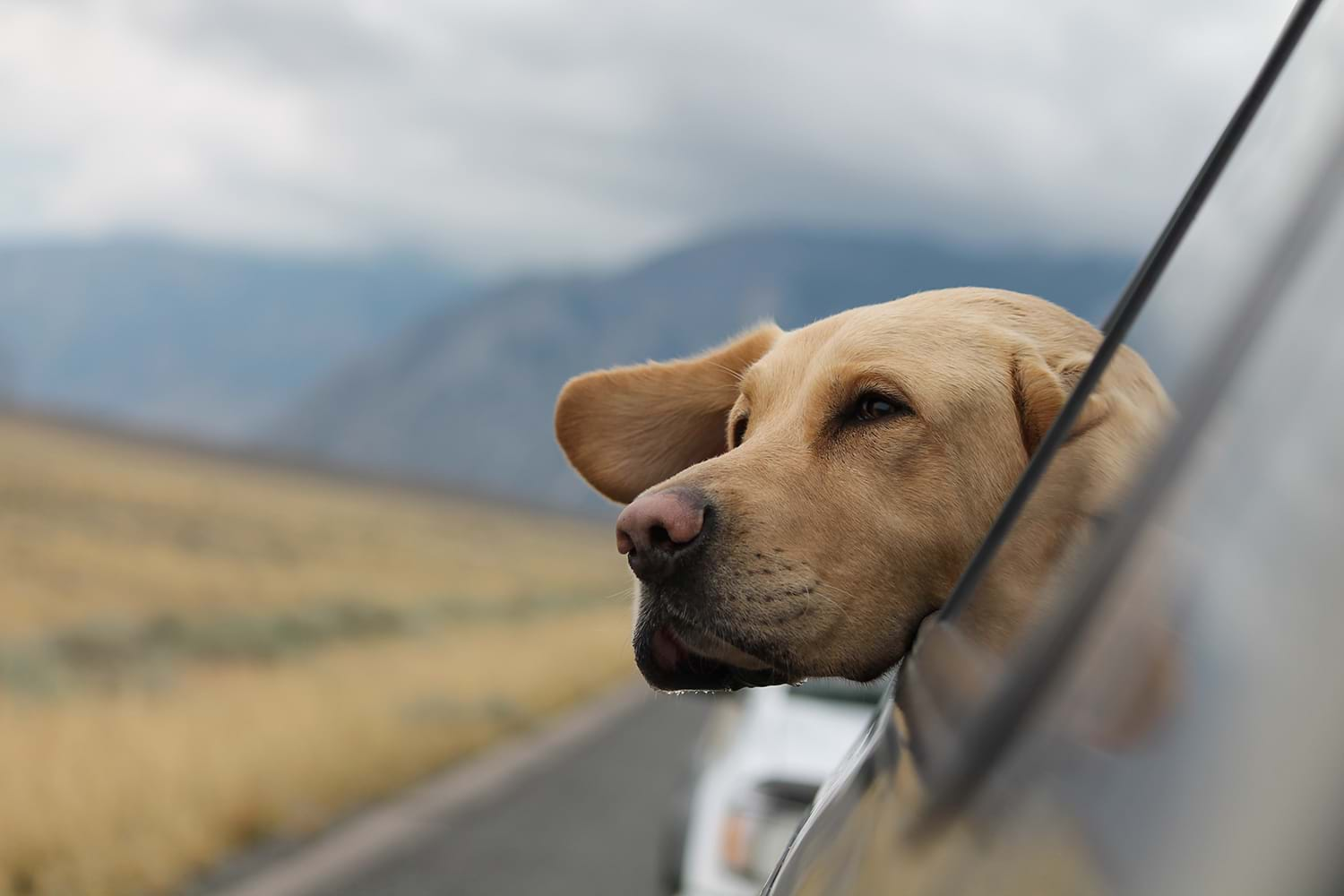 Photo by Emerson Peters on Unsplash


VPN APPS


A virtual private network (VPN) protects your privacy by offering a secure internet linnk – something many public, hotel, or coffee-shop Wi-Fi networks can't offer.
Top VPN apps for travelers include:
StrongVPN, which offers encrypted web browsing worldwide through one of 700 private servers in 34 countries, with plans starting at $3.66 a month.
NordVPN (Android) (iOS), which has thousands of servers across the globe and costs less than $7 per month.
Pro Tip: Questions about using a VPN while traveling? This post from Travel Dudes will help.


MISCELLANEOUS TRAVEL APPS


A bathroom app? Yes, a bathroom app.
People who haven't traveled internationally have no idea how challenging it can be to find a public restroom. That's the main impetus behind the bathroom-finding app Flush.
The app has more than 200,000 different locations in its database, and as soon as you share your location Flush will share its locations.
The app will also tell you if a restroom is free or pay – because that's a thing overseas, too.
We hate to do this, but here goes: When you have to go when you're on the go, Flush is the app to have.


When the weather outside is frightful and you're stuck in the airport, nothing is more comforting than an airport lounge. LoungeBuddy connects with the lounge you need – even if you're just buying a day pass.
After supplying some basic data, LoungeBuddy will tell you:
Lounges you can access based on your trip, class of service, elite status, memberships, or credit cards

Lounge status by stops on your itinerary

Access information for more than 2,000 lounges at more than 800 airports worldwide
LoungeBuddy lets you play the waiting game like a seasoned traveler, even if you only fly a couple of times a year.


Of all the apps that can help you lessen the effects of jetlag, Entrain is the only one to come out of a university lab.
Entrain asks you to input your travel schedule and then designs a light/dark schedule for you to follow prior to traveling to ease you into the new time zone. Now who's ready for their next adventure abroad?


The app of your favorite airline
There isn't enough space to list all the ways a good airline app can make your life easier.
Where do you first discover your flight's delayed? Through the app. How do you check in and choose seats? In the app. Where you do you store boarding passes, luggage checks and more? In the app.
Airline apps keep getting better and adding functionality. They're a must-have whenever you fly. Load your phone with them before you make your reservation and enjoy the convenience.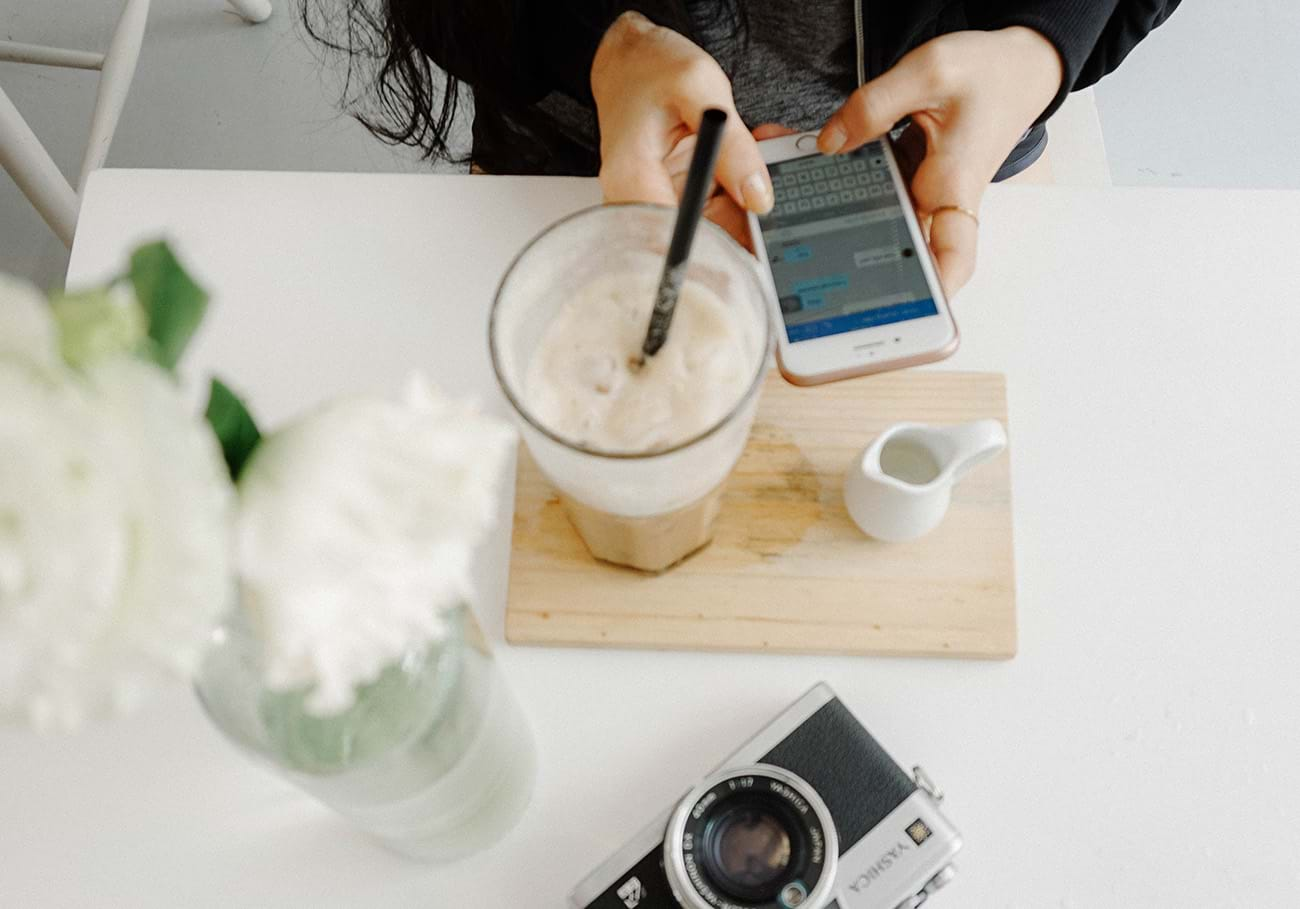 Photo by Chang Duong on Unsplash


TRAVEL SAFETY APPS


The American Red Cross developed this all-inclusive app that lets users customize more than 35 alerts covering 14 different types of domestic emergencies and disasters, including Hurricane Tracker, Radar, Satellite, Clouds, Rain, Wind Speed, and Snow.
The Emergency app is also a storehouse of first aid information – and since it comes directly from the country's top source for emergency medical information, you know it's reliable.


TripWhistle Global (iOS)
TripWhistle Global lets you call emergency numbers – police, fire department, and ambulance – directly from the app. The app also shows your exact location, with latitude, longitude, map, and street address, so emergency services can quickly find you.
In addition, it lets you:
Call emergency numbers

Share your address and coordinates

See worldwide emergency numbers

View your location on a map
TripWhistle is nothing fancy; like its name, it's a safety essential you hope you'll never have to use, but you're happy to have when you need it.


Noonlight is a safe-button app that works on user participation.
If you're in a dangerous situation, launch the app and press the "Safe" button. If you don't need help, input a security code and the app will stand down. (There's also a text option.) If you're not safe, Noonlight will alert authorities and send them your location.

In recent updates, NoonLight has partnered with Tinder to provide "backup" for your next date, and has added full integration with Apple Watch.
Sitata gives you location-based travel alerts in case of disease outbreaks, natural disasters, protests and civil unrest, or terrorist activity.
The app can provide safety updates while you're still in the planning process, and can provide updates as you travel. It also lets you send messages to others to let them know you're safe, or if there have been changes in your flight or travel itineraries.
The app has emergency numbers and hospital locations and the ability to add dangers and disturbances to maps, a la Waze. It lets you input your own prescription medication and immunization history, making it a one-stop shop for essential travel information.
Have a favorite travel app? Share it with us! In the meantime, don't lose your phone!
---
---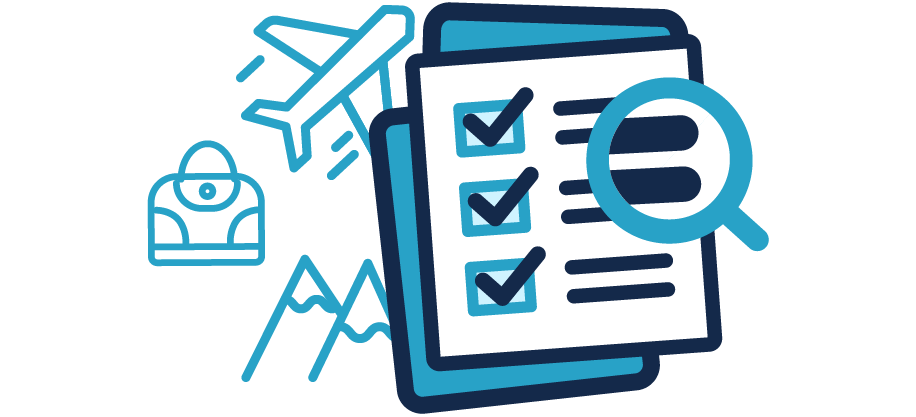 Questions About Travel Insurance?


Check out our online guide, "What Is Travel Insurance All About?" We've provided in-depth answers to all your travel insurance questions, starting with the basics.
---
Back To All Blogs