FIND CHEAP AIRFARES – DISCARD THE DESTINATION
"If you travel to where everyone else wants to go, when everyone else wants to go there, you'll receive very little value for your travel dollar." This isn't just my travel philosophy; it's a catalyst for thinking differently about my travel.
Consider this: Instead of traveling to the same travel destination each year during peak season, why not travel when you choose, find a destination that's on sale, and set no boundaries (within reason) as to where that final destination might be?
You won't be spending top dollar to have the same experience year after year, and you'll be getting much more value for your precious travel dollar.
If you agree that saving money and having a new travel experience sounds intriguing, your next question is probably, "How do I find a destination on sale?" The answer is that finding great cheap airfares isn't an exact science; it's a treasure hunt, and every treasure hunt ends differently.

Step 1: Find A Great Site
Let me get you started. The first step in finding the best airfares for your trip is to visit a website that lets you plug in your preferred departure airport and search for destinations anywhere that offer the lowest airfares.
One of my favorites is www.kayak.com/explore. Just plug in the three-letter code for your preferred departure airport, and an entire world map populated with the best airfare deals will pop up. Wow, look at the possibilities!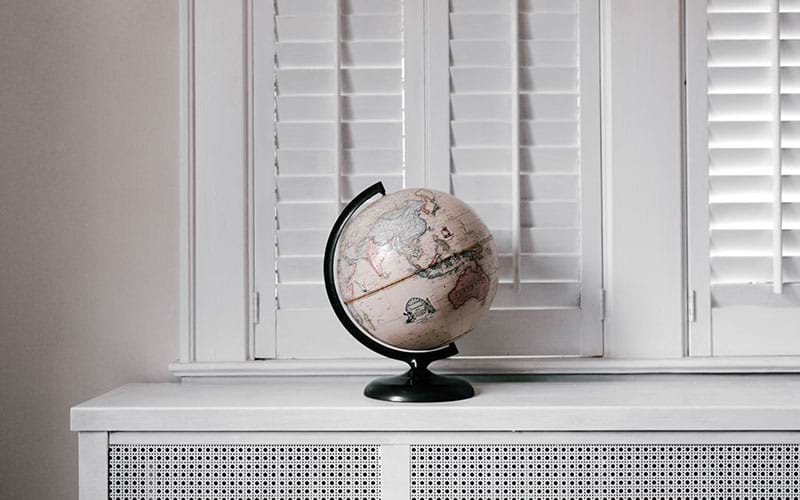 Photo credit: Andrew Neel via Unsplash.

Sites like www.google.com/flights and www.farecompare.com/maps also use maps to display airfare pricing. The maps are not only practical tools for finding great airfare deals, but they're also an inspirational way to find a new destination to explore. You can even set up airfare alerts on these sites that email you when there's an airfare deal from your home airport.
Occasionally when looking at the airfare maps, you'll find a delightful surprise – for instance, flying to Europe for Spring break may be cheaper than flying to Florida. So why not go to Europe? You could sleep in your bed tonight and wake up in your bedroom tomorrow morning – or you could sleep on a plane and wake up in Paris!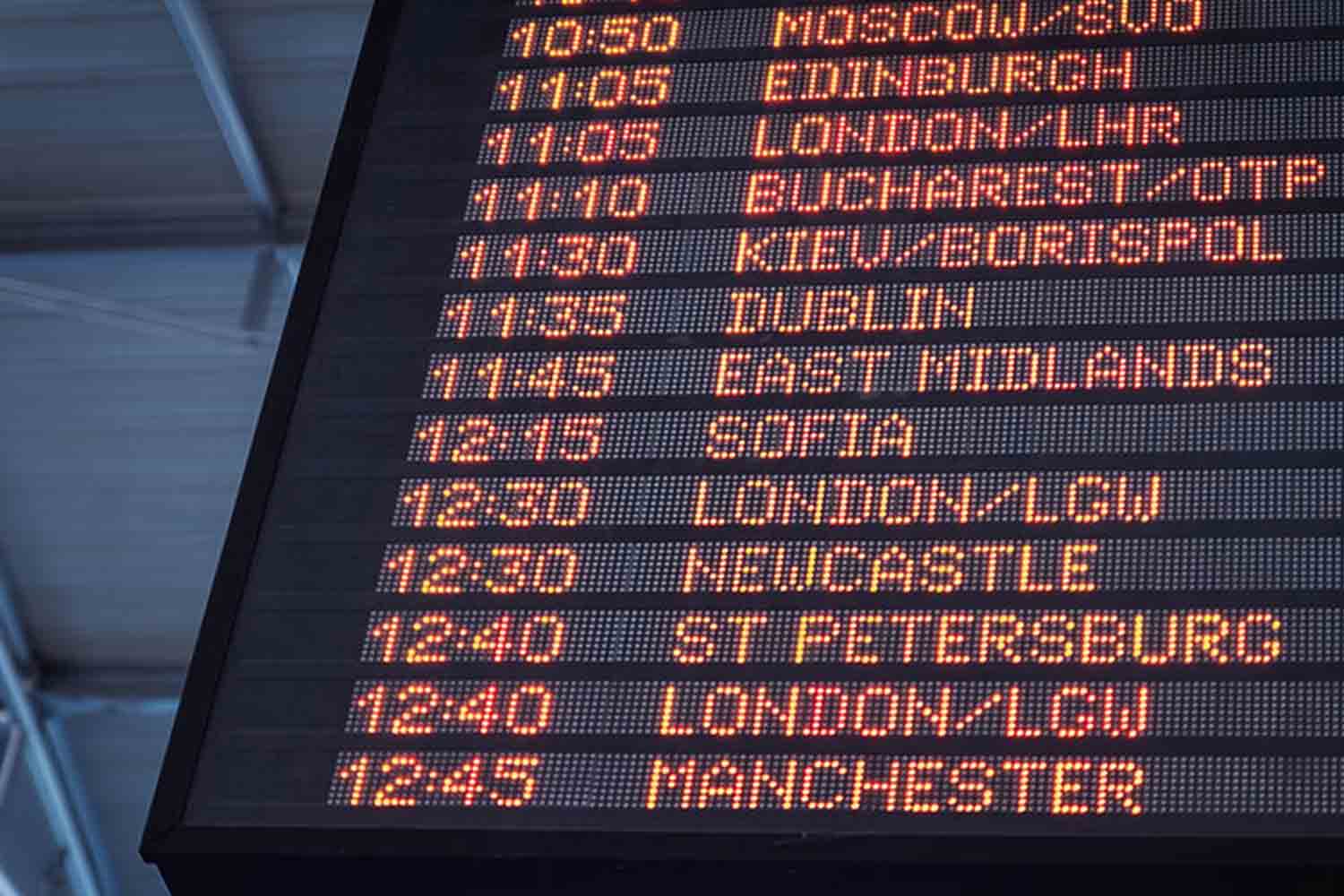 Photo credit: JESHOOTS.COM via Unsplash.

If Paris is a little too far out there for you, let's go with an example closer to home. Say it's $500/person to fly to Orlando for Spring Break, but when you look at the flight maps you find that Daytona Beach is only $350/person.
For a family of four, that's $600 saved. And those savings look like chicken feed when you discover that flying to Nice for a holiday will cost you half as much as renting a condo on Lake Michigan.
(I actually did this comparison when I booked my trip to Nice over a Fourth of July weekend. I hadn't even considered Nice until I saw the airfare on one of these maps.)
As I'm going through this, you may be thinking that it sounds wonderful, but realistically, school and work schedules dictate when and where you take your family vacation. Taking young children abroad can be challenging.
Absolutely. There will always be limitations, but considering even minor alternatives can reap great rewards.
Also, not every search ends successfully. Airfares change daily, even hourly, and you may need to do several searches on different days before scoring the fare that fits your schedule and budget.
Adjusting your departure or return dates by as little as one day could also potentially save you hundreds of dollars.
Additionally, you can try nearby airports for your departure; this may open up a whole new set of destinations from which to choose. Tweaking your search parameters even slightly increases your chance of success.

Step 2: Check Lodging
Once you've found a destination and airfare that will work for you, check out lodging costs before you actually pull the trigger. I go to Expedia, look for hotel prices on the dates needed and sort the results by price.
I don't normally book on Expedia, but its search results are a barometer of what hotel costs will be at my destination.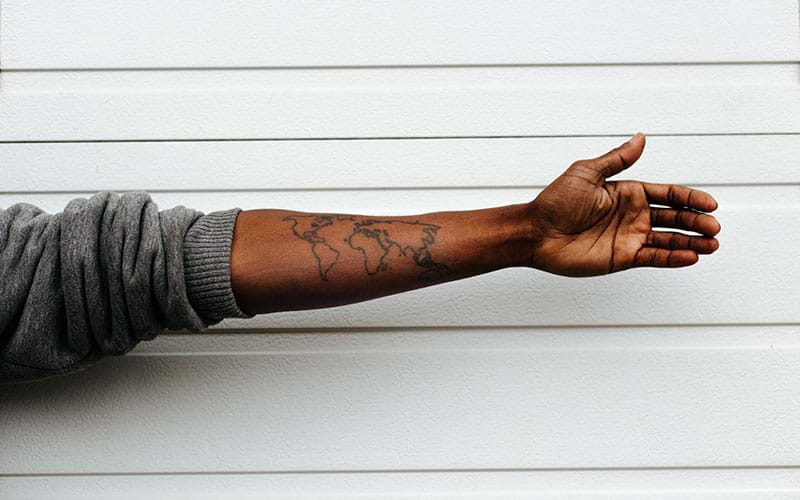 Photo credit: Don Ross III via Unsplash.
If hotels are affordable, I move forward with the flights. If not, I move on to another destination. Don't make the mistake of booking a cheap airfare without knowing the lodging costs up front.
(Note: If you're an Airbnb type, you might want to check there first. It's a good idea to check the lodging-rental market and hotel prices at your destination to get the best idea of what your stay will cost.)

Step 3: There Is No Step 3
That's it. You've found an airfare you like, a new destination you're excited about, and you know that affordable lodging is available.
You're nearly ready to take control of your holiday … but there's one last item on the trip-planning list.
We often underestimate the ever-present risks of traveling during peak seasons. Inclement weather, the increased amount of travelers, and more scheduled flights generally mean an increased possibility of disruption in your travel schedule. Flight cancellations, delays, and lost luggage can cost you, so don't leave home without the protection of AirCare® or ExactCare® Extra™.
There – now you're ready for your vacation.
---
Christine Krzyszton lives in Northern Michigan and travels the world with no predetermined destination in mind, letting airfare prices dictate where she will travel. A points-and-miles junkie, she prefers to utilize points to offset the cost of purchased airfare versus flying on premium flights using frequent-flier miles. She tallies around 350,000 flown miles each year, and has been writing about her extensive travels for nine years, contributing to Baby Boomer, lifestyle and travel blogs, newsletters, and a regional men's magazine. She is the author of How to see the World in a Weekend and long time contributor to www.frugaltravelguy.com.
---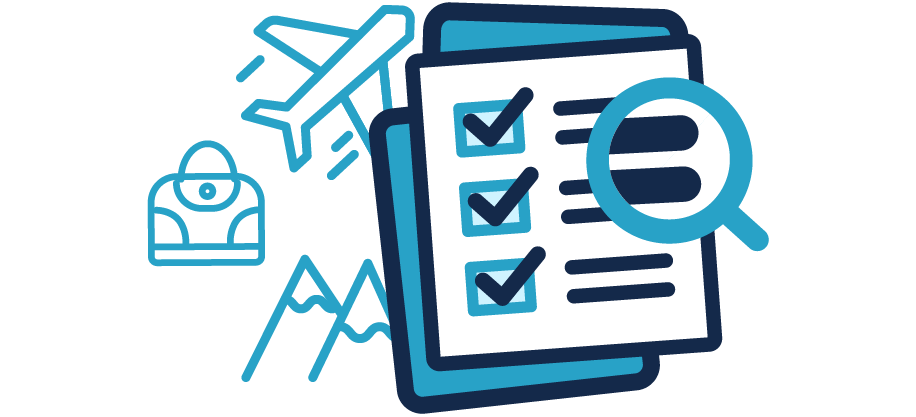 Questions About Travel Insurance?


Check out our online guide, "What Is Travel Insurance All About?" We've provided in-depth answers to all your travel insurance questions, starting with the basics.
---
Back To All Blogs