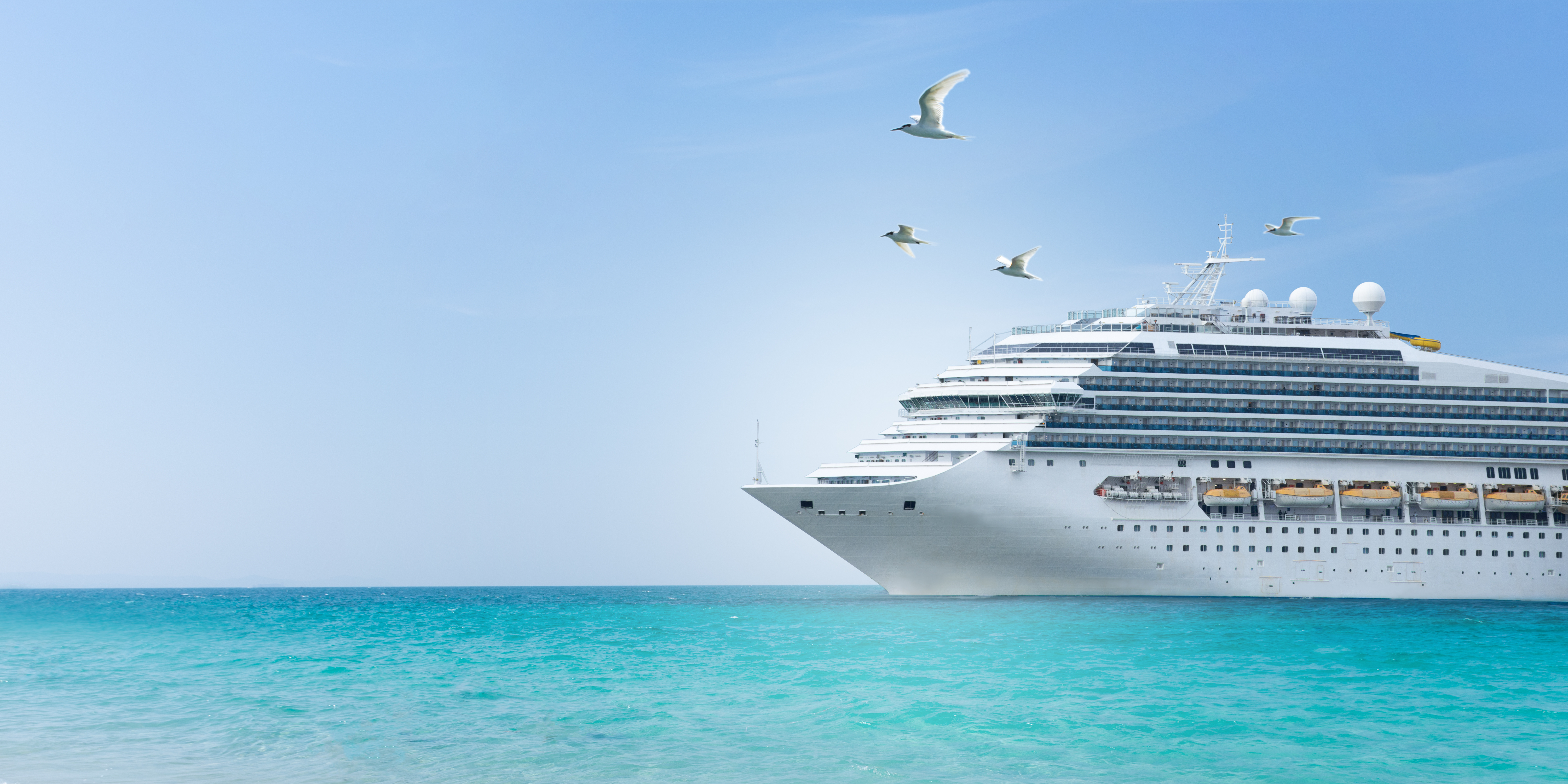 5 STEPS TO CHOOSING THE RIGHT CRUISE
With the current assortment of ships, ports, and itineraries, the anyone who's cruise shopping is looking at more amazing choices than ever, from small boats to megaships, from rivers to oceans, from the Caribbean to Antarctica.
Cruising is incredibly popular. More than 22.1 million people took a cruise in 2014 — and that was before the launch of seven new megaships, including Royal Caribbean's Allure of the Seas, which carries more than 6,000 passengers.
In June 2016, Carnival ordered four enormous ships, each accommodating a record 6,699 passengers!
What's the best cruise? That's a hard question to answer, especially if you're new to cruising. There are hundreds of ships out there, and they're all dazzling.
If your idea of a great cruise is a literal boatload of amenities, you're going to have way too many choices.
What's the best cruise deal? Same thing. There's more to a bargain cruise than a low price. Onboard amenities, ports of call, and the cruise line's "personality" all play a part.
Speaking of personalities, it helps to know your "cruise personality"— who you are and what you like to do, on the ship and off.
For me, it's not so much about bells and whistles as it is about the itinerary, educational opportunities, a new ship's high-tech features, and overall cost.
I also look for sailing dates that don't coincide with holidays or school breaks, or ports where I've been more than once.
If you don't know your cruise personality (or even if you do), one of the best things you can do is call a good travel professional. They'll talk with you, ask some great questions, and come up with the ship and itinerary that's perfect for you.
Here are five tips that can help you prep for that meeting.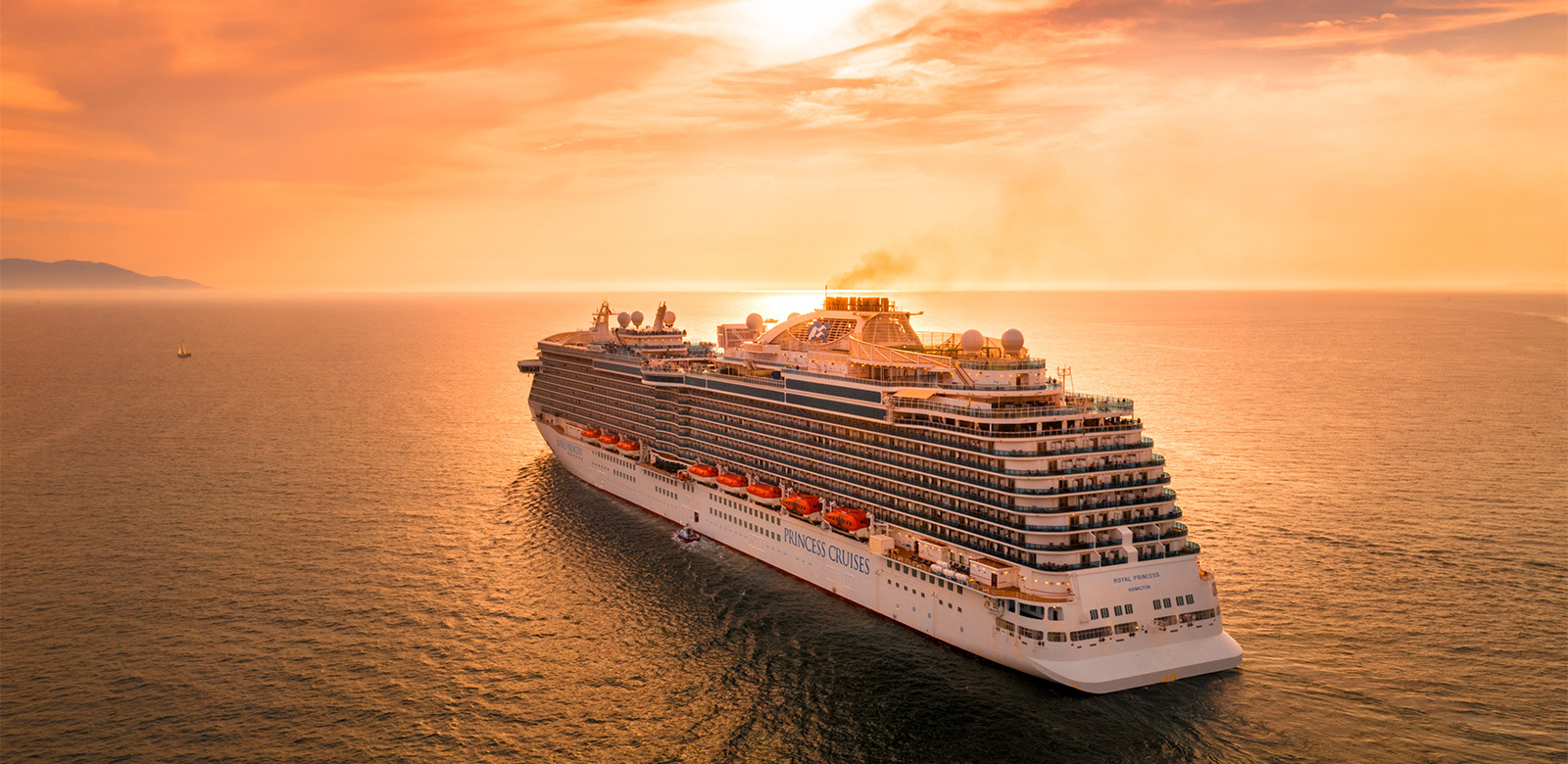 Define your interests
If your idea of cruising is lounging on deck, you may not care about ports of call. Some passengers purposely stay behind when a ship docks and enjoy the ship's serenity, and let other passengers go find adventure.
If you're going on a themed or specialty cruise, make sure you're completely comfortable with the theme, as it may have to compensate for a less-than-desirable itinerary.
Also make sure there's a full slate of activities built around your theme. You may not want to attend every activity, but you want the luxury of saying no.
Knowing where you're going can also help you narrow down carriers. If you're heading to the Caribbean, Carnival is a long-time leader and has many options.
On the other hand, if you prefer itineraries with stops at the Galapagos Islands, Greenland, Tahiti or Bora Bora, specialty lines like Hurtigruten, Paul Gauguin, and Lindblad come into play.
Once you've settled on a general destination, you can start hunting for the best cruise deal.

Factor in all costs
Cruises run the gamut from a few hundred dollars to tens of thousands of dollars, depending on trip length, itinerary, type of ship, and accommodations.
Mass-market lines like Carnival may charge as little as $399 per person per week while an upscale line like Seabourn can charge $1,000 per person per day.
However, that amount is just a starting point.
While cruisers love cruises because almost everything on board is included in the price (except for alcohol, shore excursions, services like hair salons and spas, on-board Internet, and medical charges), this is changing fast, as cruise lines realize they can wring more income from cruisers.
On Royal Caribbean, for example, most onboard entertainment, activities, and meals in main restaurants are included in a base package, but you'll probably pay $10 to $30 per person in specialty restaurants, as well as a tipping fee that can be $12 per person or more per day.
High-end ships like those in the Regent Seven Seas fleet include much more in their base price, but you need to look at the fine print.
This is a long way of saying that what you actually pay could be a lot more than what you think you're going to pay, so try to estimate your total price as opposed to your upfront cost.
There are many ways to be a savvy cruise shopper. Some cruise lines offer a significant discount if you put down a deposit far in advance of departure. Others offer deep discounts if you book at the last minute. While late bookings can be the cheapest way to go, your cabin choices may be sparse.
If you book cruises in the "shoulder" seasons – spring or fall – you can also save. The tradeoff can be less desirable weather. Fall Caribbean cruises are in hurricane season. Spring shoulder cruises to Alaska can be chilly.
If you want to cruise solo you'll usually pay a "single-supplement" fee. However, solo travel is becoming more mainstream and more cruise lines are setting aside cabins on designated ships for solo passengers.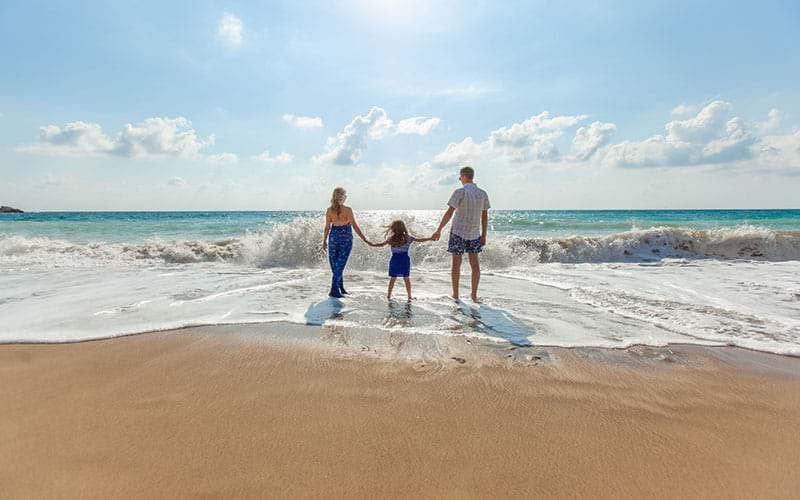 Photo credit: Natalya Zaritskaya via Unsplash.

Choose a ship with something for everyone
Look for a cruise that gets your entire party involved in shipboard activities.
Bringing young kids? Check out the big ships from family-oriented lines like Royal Caribbean and Carnival, and Disney's Dream and Fantasy ships. They have extensive onboard children's areas, decktop water parks and plenty of family-friendly activities, as well as daycare programs for toddlers and extensive all-day and half-day programs for school-age kids.
The Disney ships also have fun parents-and-kids programs that won't take up your whole day.
Looking for romantic sailings? Companies like Azamara Club Cruises and Regent Seven Seas Cruises may be more to your style.
Small ships have built-in advantages for getting to know fellow passengers — even more so if the weather turns.
On a small ship in the Indian Ocean between Bali and Java when the weather turned foul, the camaraderie on the ship turned stellar. We were all in the same boat, so to speak.

Consider your schedule
Cruises come in all lengths from a few days to a few months, with weekly cruises probably being the most popular.
To get acquainted with cruising, consider taking a three- or four-day cruise. The cruise itself may be more costly on a day-by-day basis than a longer cruise, but it's a good way to test the water.
Seven- or ten-day cruises offer more opportunities to see several countries. An Eastern Caribbean cruise, for example, might take you from San Juan to Barbados, Grenada, and Aruba.
Keep in mind seven-day cruises that stop at six different countries sound exciting and exotic, but if you're on a ship with more than 3,000 people, the frequent disembarkations can be a hassle.

Define 'entertainment'
Do you care about a world of food choices, plus water parks, boardwalks, theme parks, and Broadway-style entertainment? How you prioritize these can help determine your cruise personality.
If food is your thing, consider some cuisine-oriented cruises on Crystal Cruises or Silversea. Some lines feature food-oriented theme sailings like "chocolate cruises," with chocolate experts onboard, or unique specialty restaurants.
For instance, on the Norwegian Getaway, a South Beach-inspired ship, you'll find a 1940s Havana supper club that serves up sultry Cuban dishes.
If you like Vegas-style flash, consider newer ships like Anthem of the Seas, which has a skydiving simulator and snazzy glass pod that moves over the pool deck.
The trick is to nail down a ship that best appeals to your specific interests. The more you cruise, the easier it is to know what you want and what you don't want to repeat.
And a bonus:


Protect your cruise
A cruise is a major vacation investment that needs to be protected with travel insurance, like WaveCare™ from Berkshire Hathaway Travel Protection. It's a small price to pay to be protected against cancellations, interruptions, or other mishaps.
No matter what ship you sail on, choose one that stops at ports that make your heart skip a beat. If you already feel that way before you leave home, you're bound to have a great getaway.
---
Sharyn Alden is a long-time travel writer with a media-relations business, Sharyn Alden Communications, Inc., based in Madison, Wis. Contact her at sharynalden@gmail.com.
---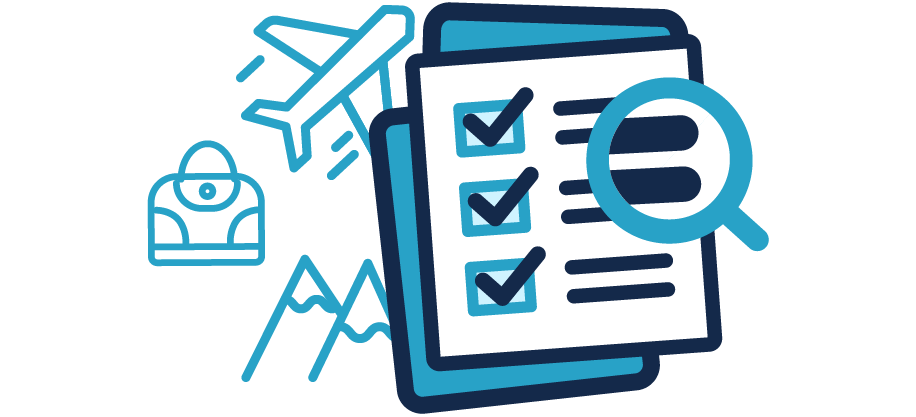 Questions About Travel Insurance?


Check out our online guide, "What Is Travel Insurance All About?" We've provided in-depth answers to all your travel insurance questions, starting with the basics.
---
Back To All Blogs