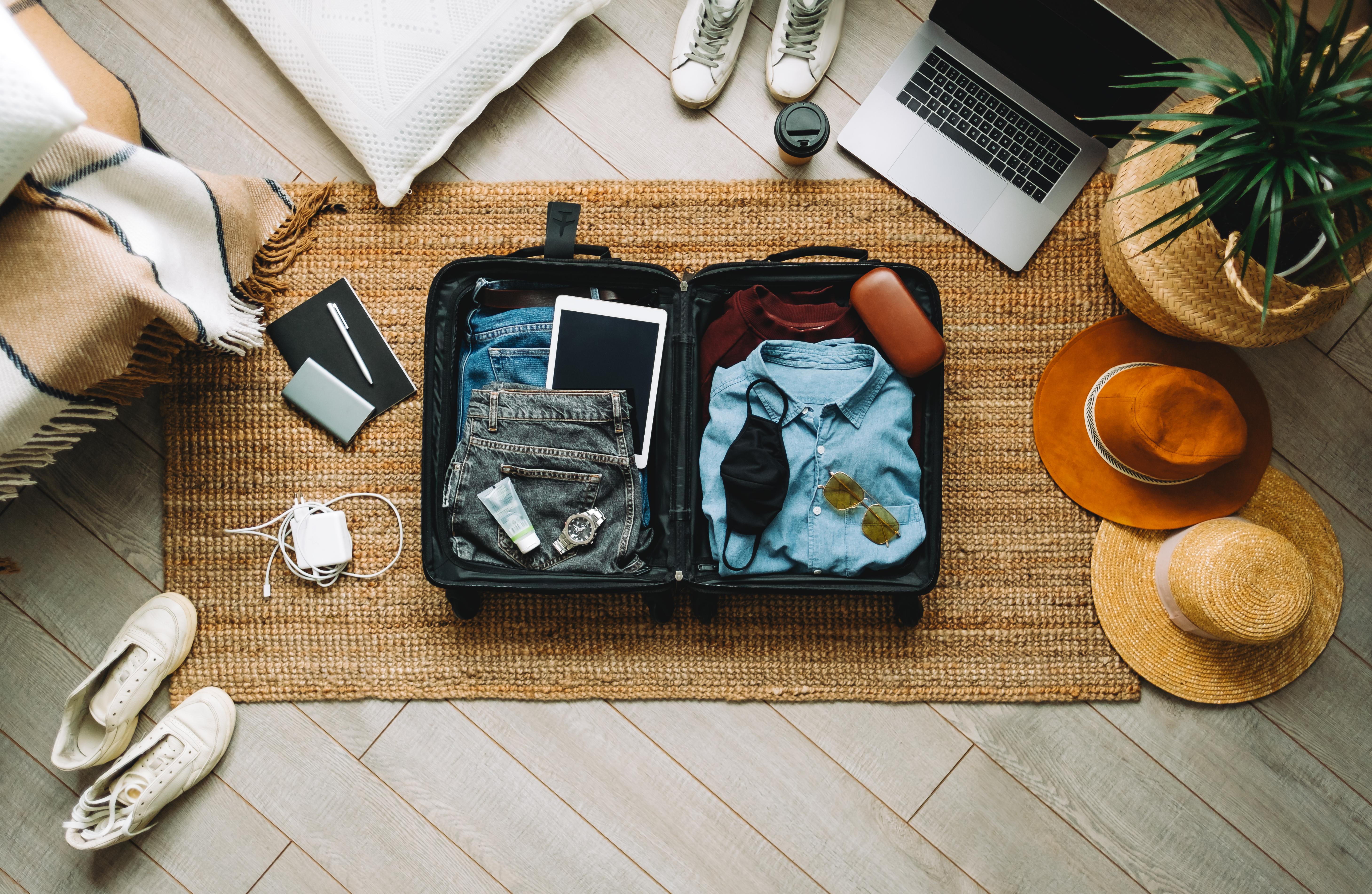 BHTP'S COMPLETE GUIDE TO PACKING: TIPS AND TRICKS ON PACKING FOR TRAVEL
Figuring out how to pack for travel is a hot topic.
How hot? If you search "how to pack," you'll get almost 1 billion results, that's how hot.
People want to take everything with them on vacation, and cram it all into a carry-on that fits comfortably under the seat in front of them or in the overhead bin.
Impossible? Maybe. But our list of tried-and-true travel packing tips can help.
Before we jump into those tips, realize that these are just our recommendations; we'll be the first to admit that there's more than one path to packing enlightenment, even after the roll-vs.-fold grudge match has been settled (see below).
However, we've tried to be somewhat systematic about this. We consulted half a dozen travel experts and professional packers on everything from the best luggage to buy to what to pack and how to pack it.
Here's what we came up with.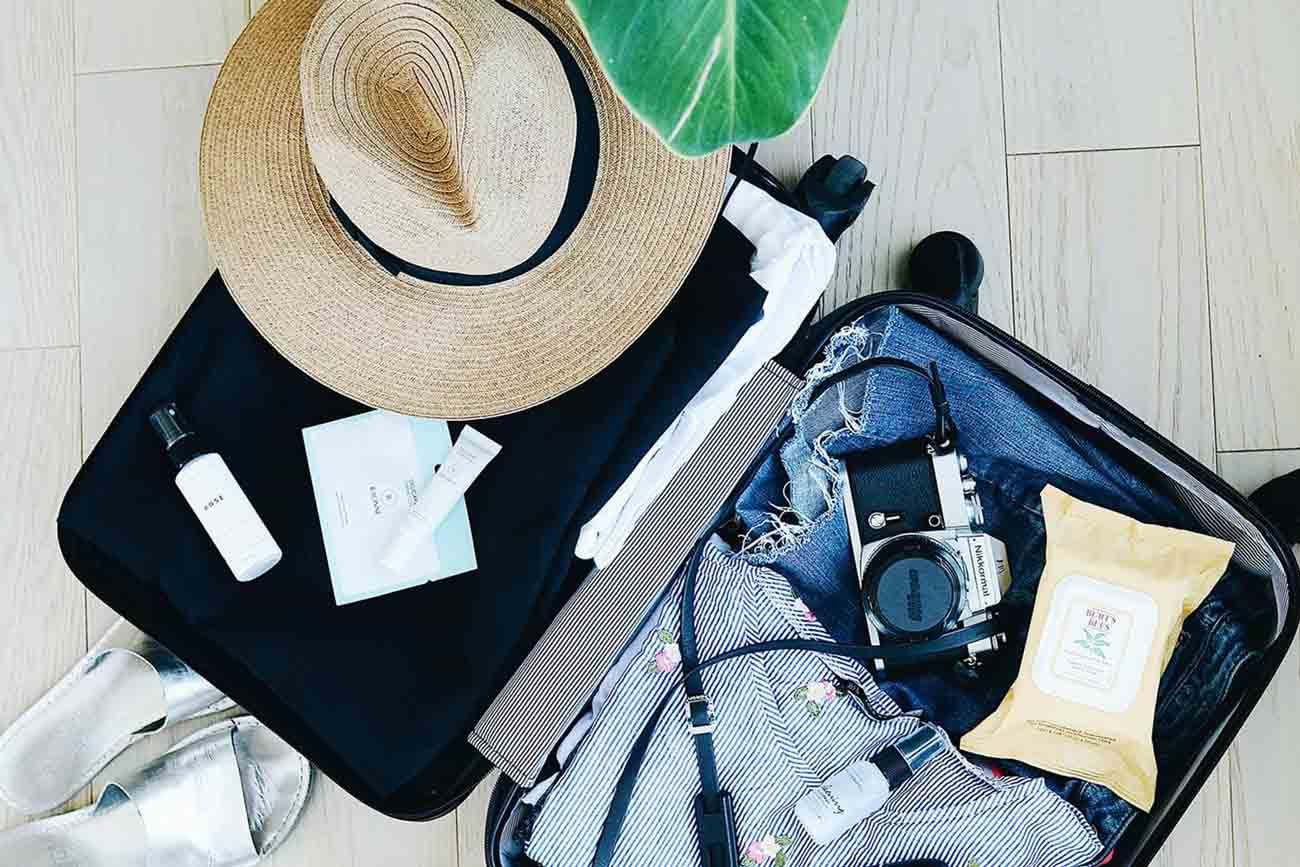 Photo credit: STIL via Unsplash.

Start With The Right Luggage
Step one: Do you have the right luggage for your trip?
If you can't answer that question, consider the following points:

How frequently you travel


The type of trip you're on


Your destination


Whether you are determined to go carry-on-only or would be okay checking a bag


Your budget.

If you're a frequent traveler, choose something that can stand the test of time (and the test of airline baggage handlers).
If you're a backpacker on a backpacking trip, you're probably going to have a backpack, and this whole discussion may be irrelevant; if you're a cruiser, you should look for something light and compact that can handle beachwear; and if you're somewhere in between, refer to the previous paragraph.
When buying luggage for a destination, consider portability for destinations that may require a lot of walking between baggage claim and ground transportation, ground transportation and your hotel, or off-the-beaten-path knocking about in general.
Durability is also going to be vital for that last category, making something like the Tortuga Outbreaker a nice option. It's not cheap ($300), but it more than makes up for its cost with its versatility – able to go from full-on backpack to full-on carry-on in a single bound.
If you're not concerned about checking a bag or two, and someone besides you is going to be toting your bags from place to place, there's a lot to be said for traditional hard-sided luggage.
Those old ads with gorillas tossing around American Tourister three-suiters are legit. And cheap used examples are everywhere.

Add the right carry-on
Okay, so maybe luggage from the Pan Am era isn't your thing. Let's spend a little time discussing traditional carry-ons.
When buying a carry-on, be sure to start your shopping process with a measuring tape; make sure the carry-on adheres to your airline's size specifications – typically, 9 x 14 x 22 inches (22 x 35 x 56 centimeters), including handles and wheels.
Long-time travel writer Sharyn Alden opts for an ultra-light Hartmann tweed expandable spinner; for a similar feeling of flexibility with a touch of ruggedness, consider a wheeled duffel from Timbuk2, Kipling, Eastpak, or Samsonite.
In this category, the closest thing to an "everything carry-on" we've seen is the International Carry-On Expandable Wide-Body Upright from Briggs & Riley. Its short-but-stout design can swallow just about anything and still fit in an overhead bin.


Wheels, handles, or straps?
If you're traveling around Europe for a month, dragging a wheeled suitcase over centuries-old cobblestones is no easy trip.
Backpacks might be a better fit; plus, they leave your hands free to pull up directions on your phone or hold your Stracciatella gelato.
Wheeled suitcases are ideal for business travelers and those with back issues. They offer easy maneuvering through airports and give you a clear picture of everything you've packed when you open your suitcase ... assuming you don't pack according to the jam-and-cram method.
Now that we've got you luggaged-up, let's get to the packing.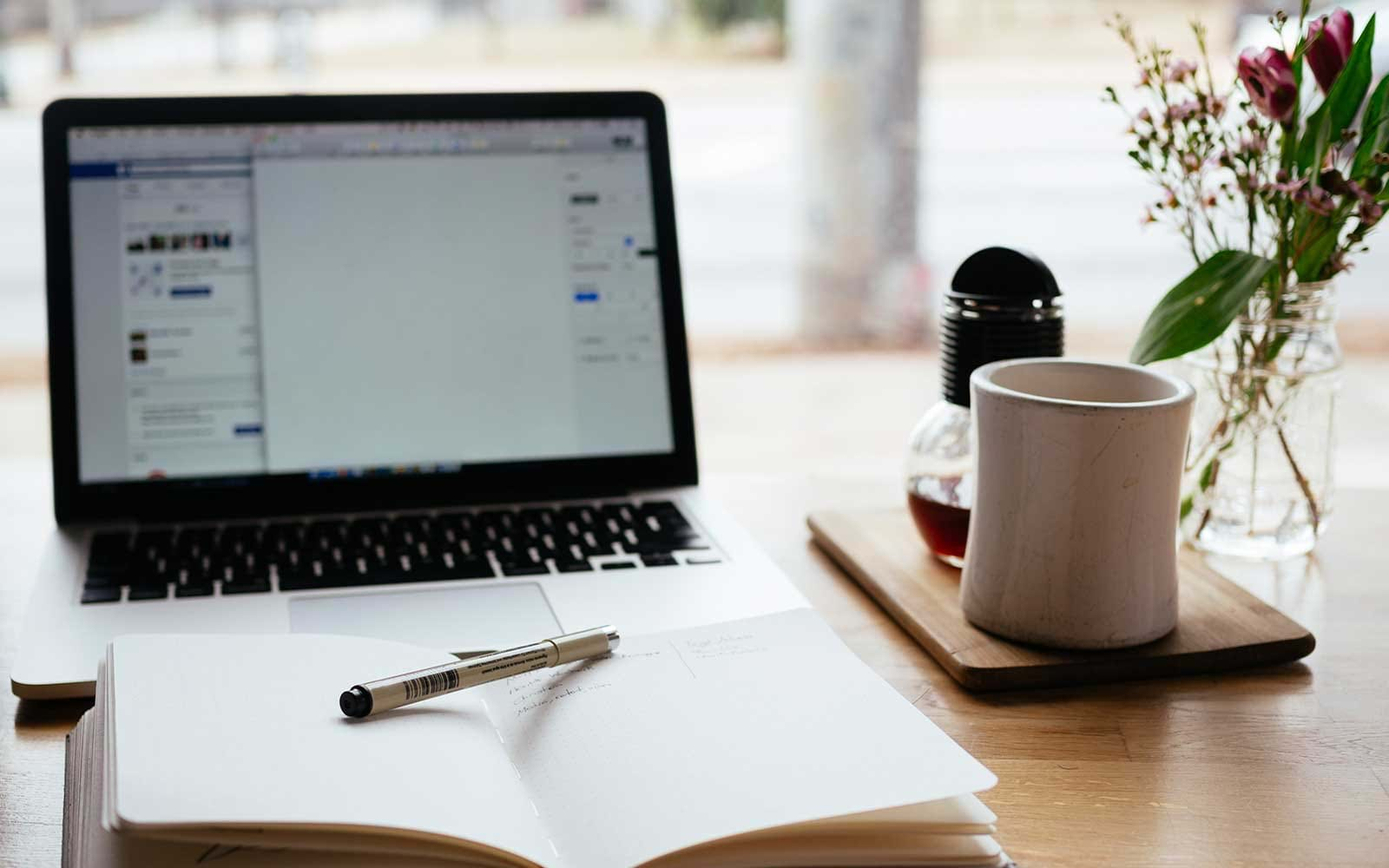 Photo credit: Nick Morrison via Unsplash.


How to Pack for Travel
It's easy when you follow the process.

Start with a packing list. And stick to it. If you're a smartphone addict, rejoice: The Packpoint packing app produces a tailored packing checklist for your upcoming trip. You can even add custom items to include on every trip.

Spread it out before loading it up. Most travelers throw the carry-on on the bed and then start piling clothes and accessories in it. You need to do it the other way around. Line up everything you think you want to take on a bed or couch. When you see the pile of items in front of you – like five pairs of black pants, for instance – it's much easier to stick the unnecessary stuff back in the closet.

Process of elimination. Once you lay out everything you think you need, ask yourself what's truly necessary, and be brutally honest. It's perfectly normal to wear an outfit two or three times.

Be systematic. Line your suitcase with shoes, working your way in with clothing. Heaviest items, like denim, should go on the bottom and lighter items should float on top.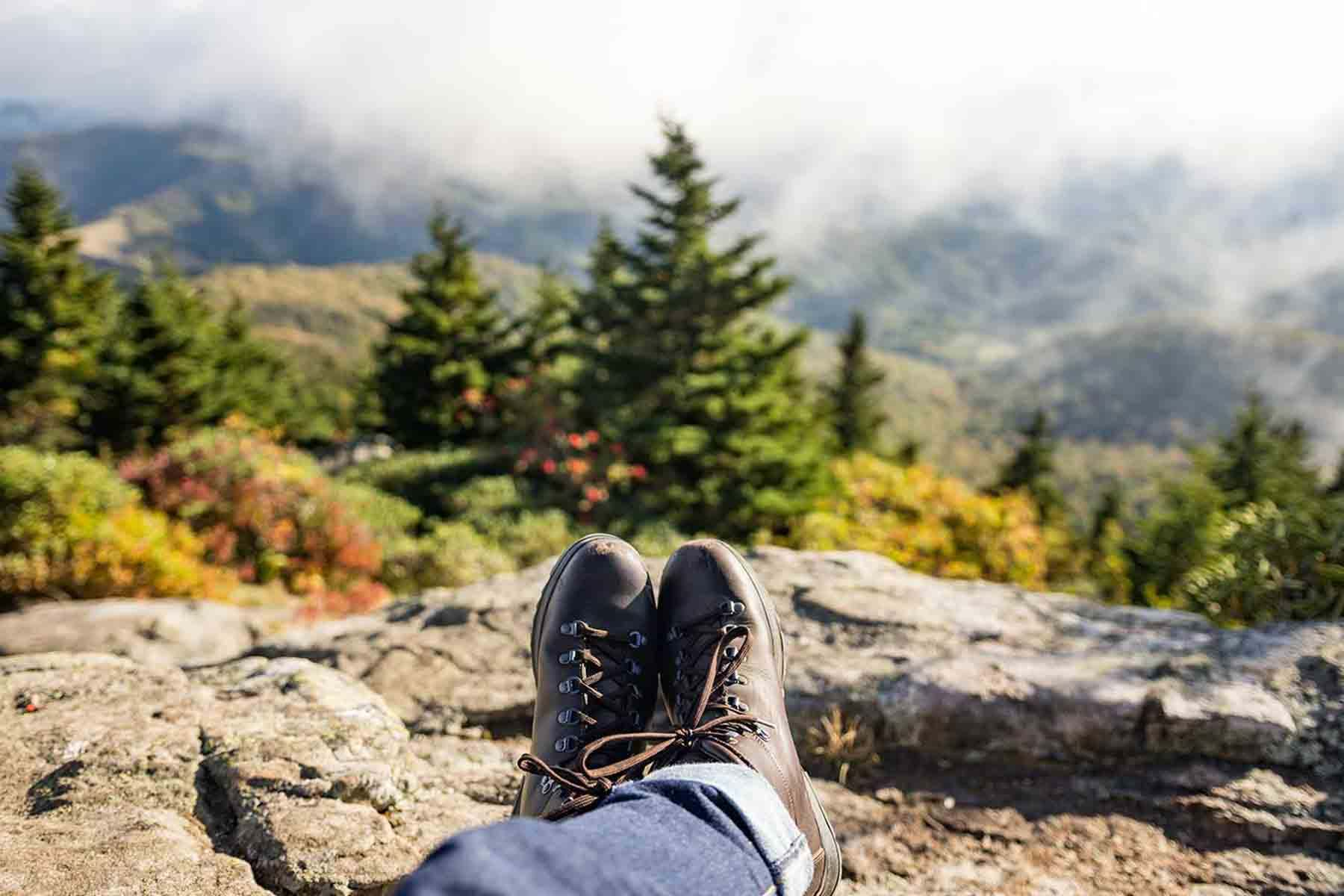 Photo credit: Christopher Jolly via Unsplash.

Bring (and wear) the right shoes. Shoes are heavy and take up valuable space. Take three pairs max – an everyday pair, a dressier pair, and a pair for exercise – and wear the heaviest and sturdiest of the trio in transit.

Don't fold … roll. The fold-vs.-roll debate is history. Never fold your clothes. It takes up too much room. Instead, roll them. Your clothes will be more compact and less wrinkled. Some people get so creative with their rolling that they actually roll their entire outfit together.

Packing cubes. You can buy these almost anywhere, and they're great for keeping everything nicely organized. If you travel with lots of electronics, they're also great for keeping all the different chargers in one place. Stick the cube in the front pocket of your bag for easy access. In a pinch, Ziploc® bags work well for socks and underwear.

Dealing with jewelry, cables, and cords. Use a pencil case or sunglass case to hold loose cables and cords and an empty pill case to organize your jewelry. These can easily be put in your carry-on or thrown in your luggage, and will help keep vital chargers and connectors from getting lost or tangled and your jewelry from poking through a plastic bag and/or getting lost.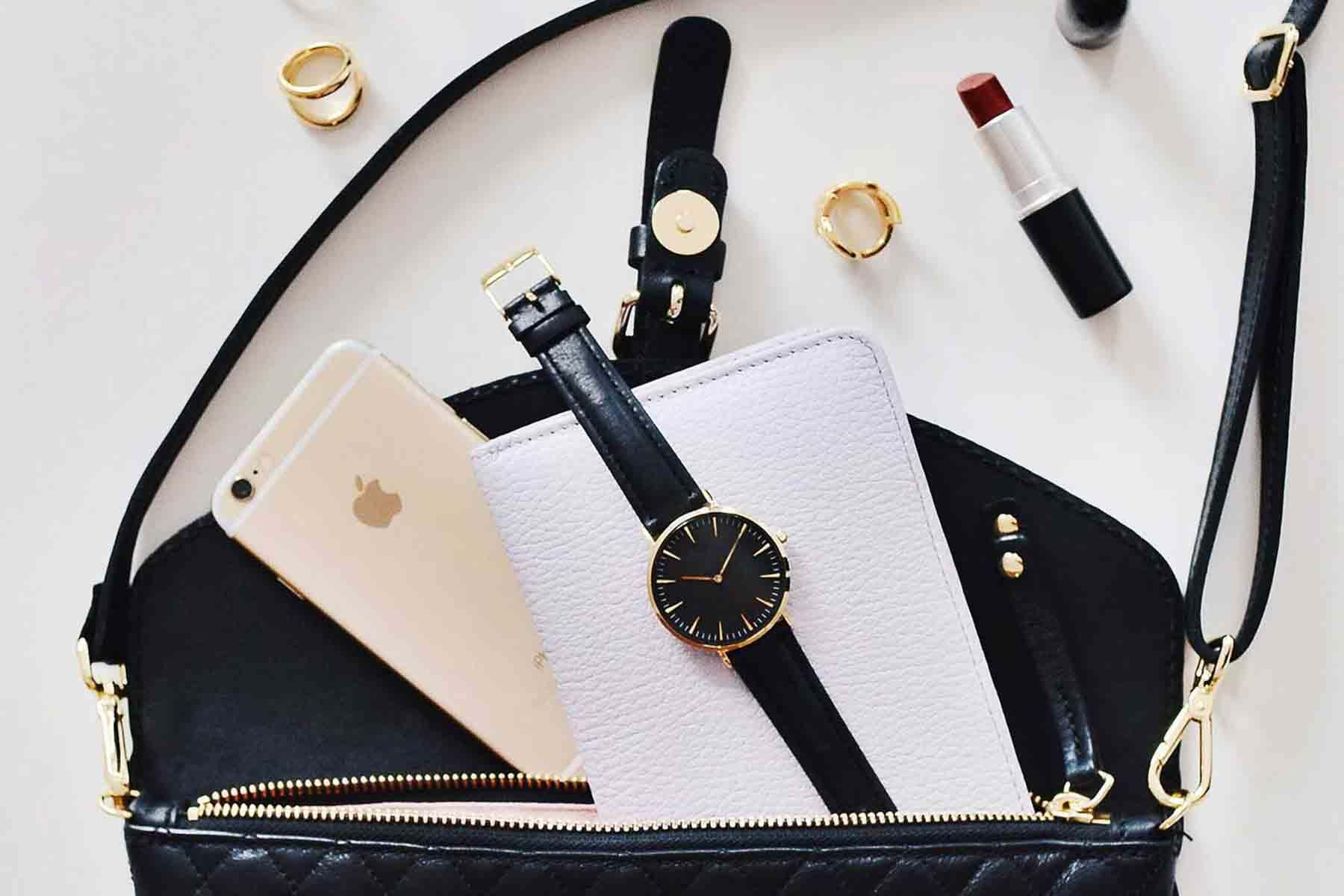 Photo credit: STIL via Unsplash.

Leave extra room in your carry-on for the "must-haves." If you don't leave space for unexpected treasures, you'll have to hand-carry them (if the airline allows it) or ship them home. It'll be far easier to pop that set of placemats into your carry-on if it's not already bulging from the stuff you jammed into it when you left home.

Pack your carry-on like it's the only bag you're bringing with you – even if you're taking multiple bags. Include important items like medications, toothbrush, change of clothes, underwear, and swimsuit. The latter may be hard to find if you're on a cruise, for instance, and if they do have your size, it won't come cheap. Also, if something happens to your main bag, you'll still be good to go.

Traveling for a month? Pack for a week. Pack a week's worth of clothes, and mix and match and do laundry a couple of times to make it last. Packing lighter is packing smarter. If you're doing the tourist thing, dress for comfort. Stick to casual clothes, but bring a dress shirt or something you'd be comfortable pairing with your nice shoes. You never know when you'll have dinner at a place that frowns upon the casual-tourist look. The key is to bring versatile items that can be worn on a day of sightseeing or dressed up with a simple jacket for a more formal look (so don't forget the jacket!).

What to Pack (Besides Clothes)
You've researched the weather in your destination and planned your outfits accordingly. And you've rolled everything neatly into packing cubes, of course. But what else should you bring? You can always find room for these super-handy items:

Earplugs. These are de rigueur no matter the destination. Look at it this way: It's bound to be noisy at some point on your trip when you want quiet. And earplugs take up zero space.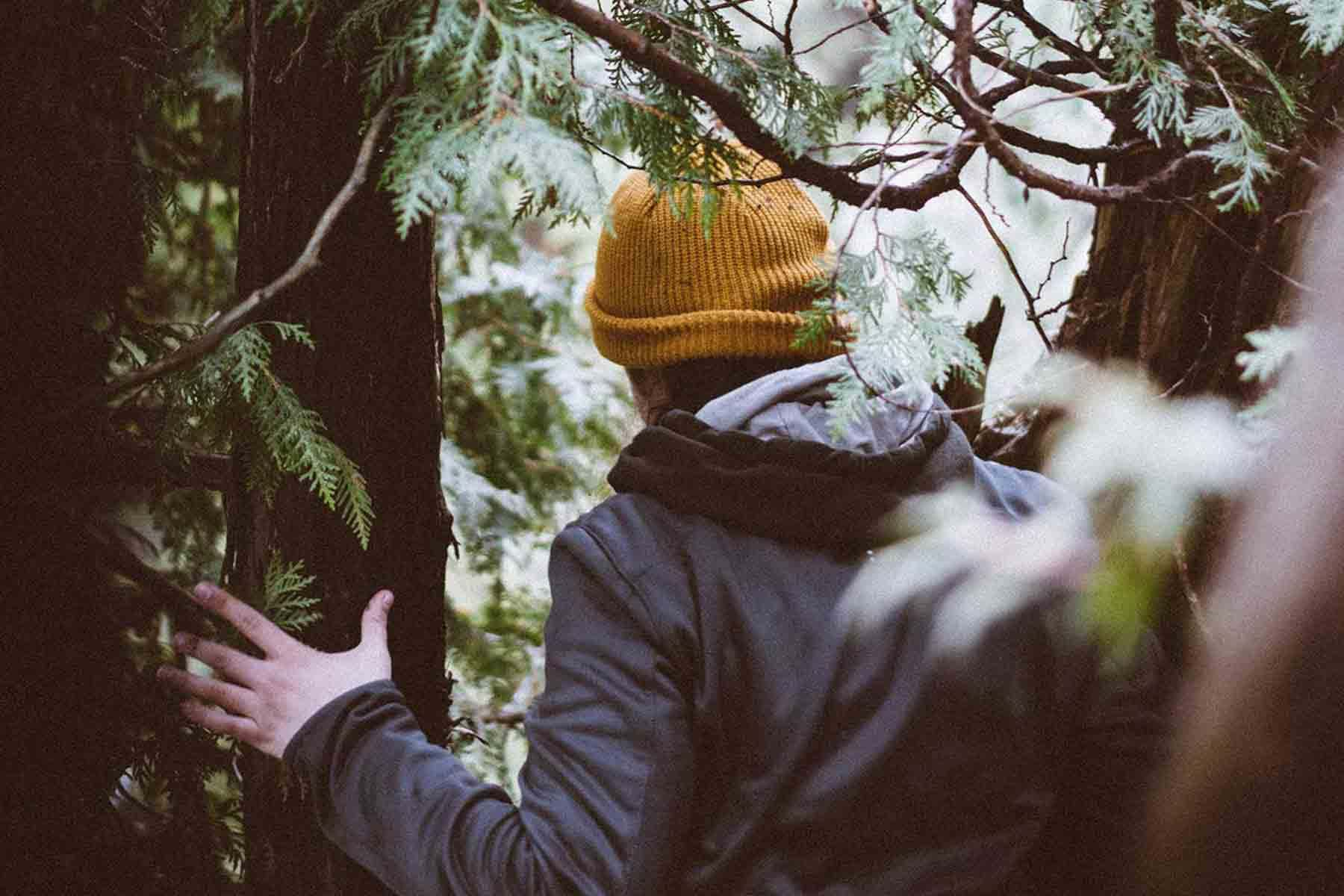 Photo credit: Kyle Peyton via Unsplash.
A jacket, windbreaker, or sweater, no matter how warm your destination may be. You didn't sign up for a cruise to sit inside because it's too chilly on the deck. It can be cool and windy on the rail, especially at night. The same goes for the balcony outside your stateroom or that romantic beach at midnight.


Travel-size stain remover. For that jet lag-induced coffee spill or that grass stain incurred while snacking on baguettes in the shadow of the Eiffel Tower, portable stain removers can save you embarrassment, in addition to saving money on dry cleaning.


Dryer sheets. Sometimes, clothes you pull out of storage for a vacation smell like they've been in the attic for years. If you don't want to walk around smelling like mothballs or stale polyester, slide dryer sheets between layers of clothes.


Power strip or extension cords. Practically anywhere you stay, a couple of outlets may be all you get. If you plan on charging phones, laptops, tablets, and cameras, or if you're bringing a hair dryer or curling iron, you're going to be happy you brought a power strip.


Hanging toiletry or storage bag. On a cruise or train or in an extra-small hotel bathroom, this is a great item for freeing up counter space while keeping your toiletries neatly organized.


Foldable daypack, tote, or duffel bag. A bag that can be easily packed in your main luggage can double as a beach bag or shopping bag to fill with souvenirs (or dirty laundry) and check on the way home.


Nightlight. You never know what the layout of your sleeping area and bathroom will be, and who wants to break an ankle because a wall somehow "moved" during the night?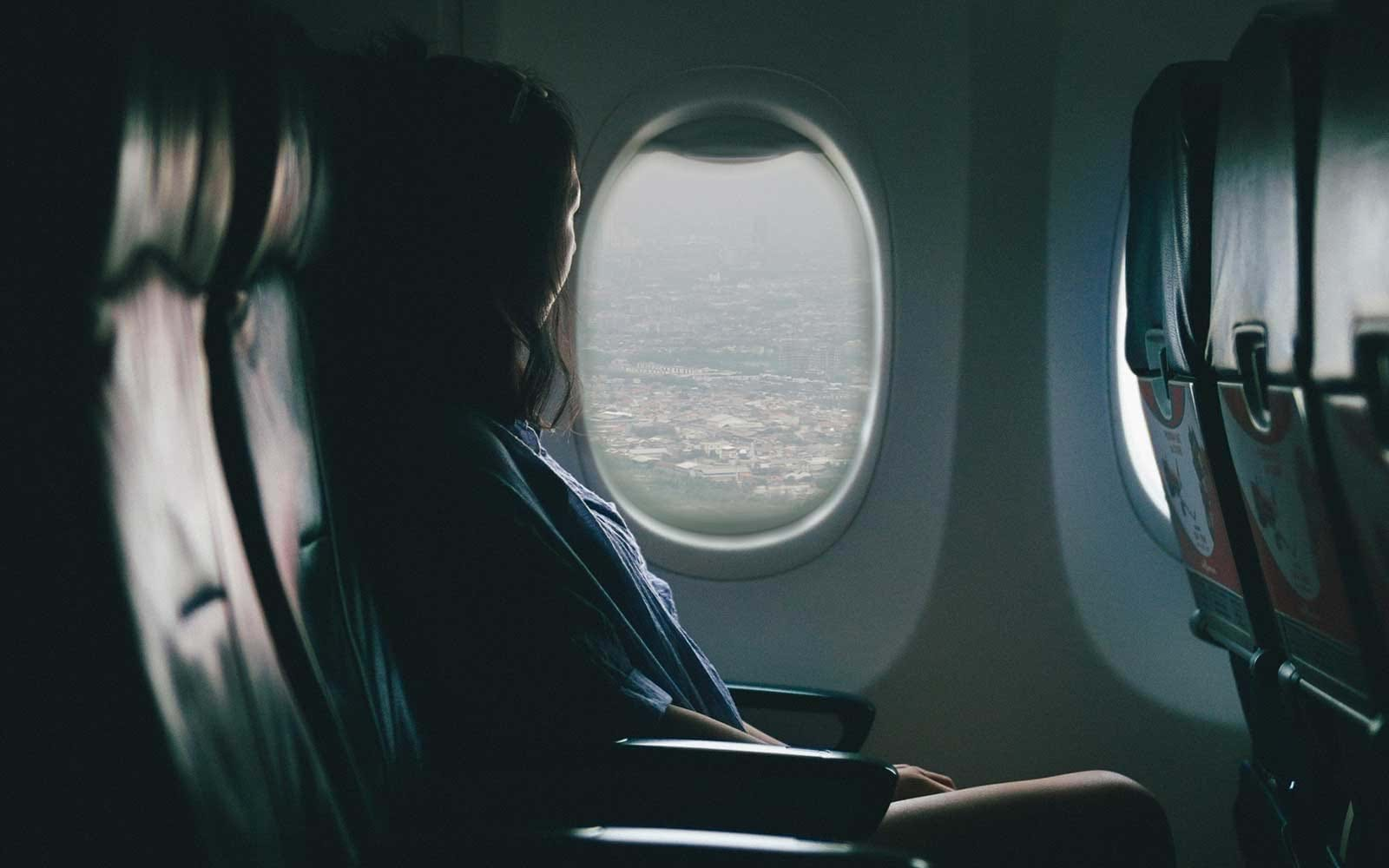 Photo credit: Killian Pham via Unsplash.
Noise-cancelling headphones. These are ideal for busy airports and flights of any length. We can make a case for Bose noise-cancelling headphones being worth the splurge, but you can also do just fine with Audio-Technica's ATH-ANC1 QuietPoint headphones, a low-priced alternative.

Travel alarm. There are many virtues to a travel clock whose only bell is the one that wakes you up. It doesn't struggle with network connections, it's easier see in the middle of the night (and easier to program than most all-in-one hotel alarm clocks), and it doesn't need a USB port to keep running.


All-purpose portable charger. We like the reliable, powerful, and super-slim Anker 20000 mAH PowerCore 20100. Another good option is IOGEAR's GearPower Ultra Capacity charger. It features two USB ports that are capable of charging a phone and tablet simultaneously, because you know when one goes, the other is sure to follow.


A good book. We recommend paper books, because you can be left with zero books if your e-reader goes into permanent vacation mode. And if you're the type who reads travel while you travel, go with a classic that matches your destination and travel style. International adventurer? Choose Bruce Chatwin's What Am I Doing Here. American traditionalist? Ernie Pyle's Home Country. Thrill-seeker? Jon Krakauer's Into Thin Air strikes an appropriately cautious note.


A guidebook. While the idea of a "best travel guide" is highly subjective, we can confidently say that if you're looking for a great general guide, you can't miss with the Lonely Planet guides.


A travel pillow or an alternative. We're still waiting on the ultimate travel pillow that doesn't make its user look ridiculous. In the meantime, there's the Wings zip-front hoodie with built-in inflatable travel pillow and eyeshade. Or try the Travelrest – a simple, effective headrest.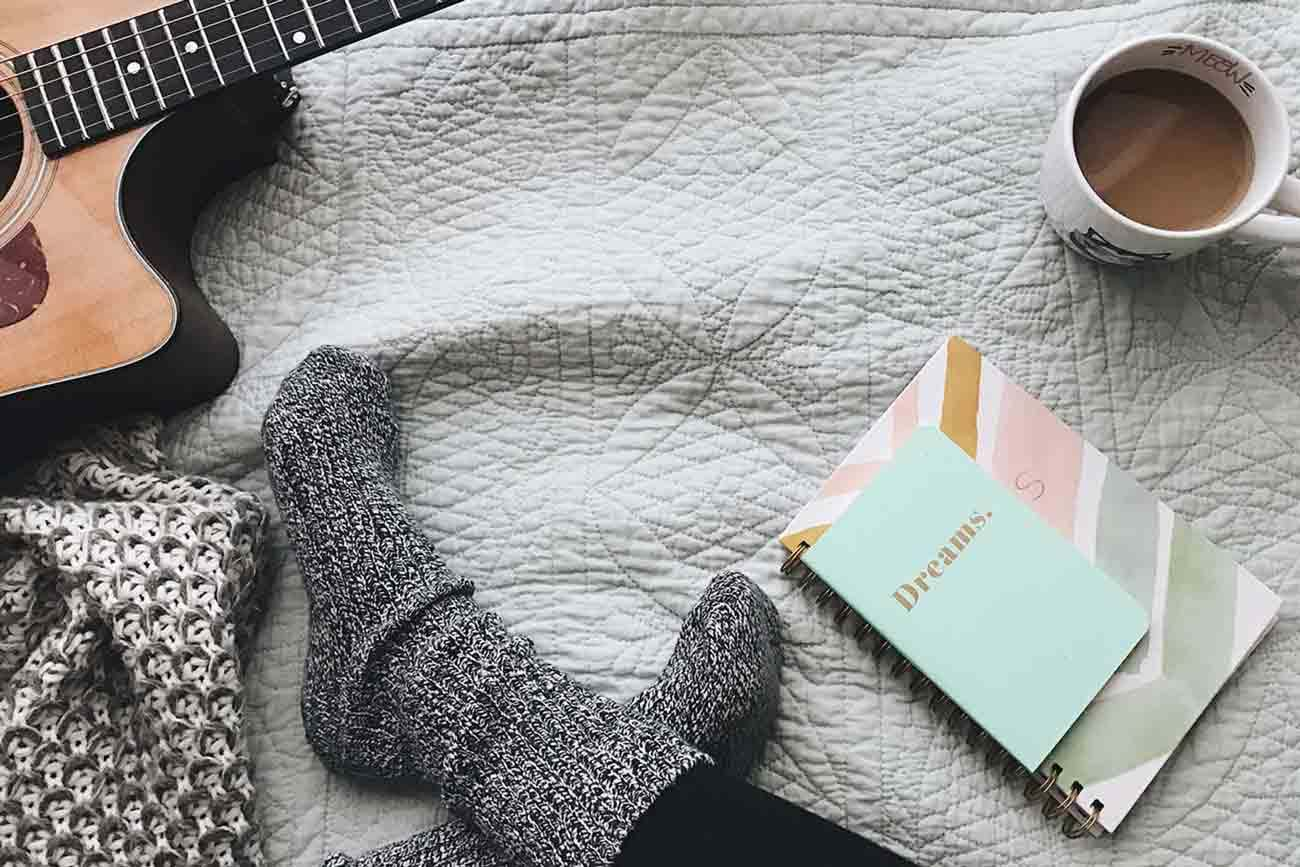 Photo credit: Haley Powers via Unsplash.
Comfy socks. When travel has you stressed out, nothing de-stresses you faster than slipping into a pair of really good socks. We're partial to alpaca yarn for its warmth, durability, and just plain cushiness, and

My Comfy Socks

combine alpaca with a full terry lining for extra comfort. They're not cheap, but your feet are so worth it.


Super snacks. Given the deteriorating state of airline food, packing your own is definitely helpful and often healthier. But what to bring? We recommend a subscription to Love With Food. For as little as $7.99 a month, you get a variety of pre-packaged organic or all-natural snacks shipped to your door every month.

Forget something? If it's an item of clothing or an electronic device, treat yourself to something new at an airport shop. Staying at a hotel? Call the front desk. They will likely have an extra phone charger you can borrow, a complimentary toiletry kit, and more. If not, they may have a small gift shop or can point you to the nearest shop or drugstore where you can find what you need.

Packing Tips for Travel Predicaments
Even the most prepared packers experience a travel mishap or two. Here are some common predicaments, and how to work your way out of them.
What if airport security confiscates your prized possession?
The TSA can take and dispose of anything that's not allowed on a plane or anything they consider dangerous – and it doesn't have to be listed on the TSA website to be considered dangerous. If the TSA wants to confiscate a sweet potato, it can.
However, if airport security confiscates something you want back, politely ask to take the item from the checkpoint. If you're lucky and the officer says yes, you can go back and check your item or have it placed in your checked luggage.
Remember: You'll have to wait in line at the counter and the security checkpoint all over again, so allow plenty of time.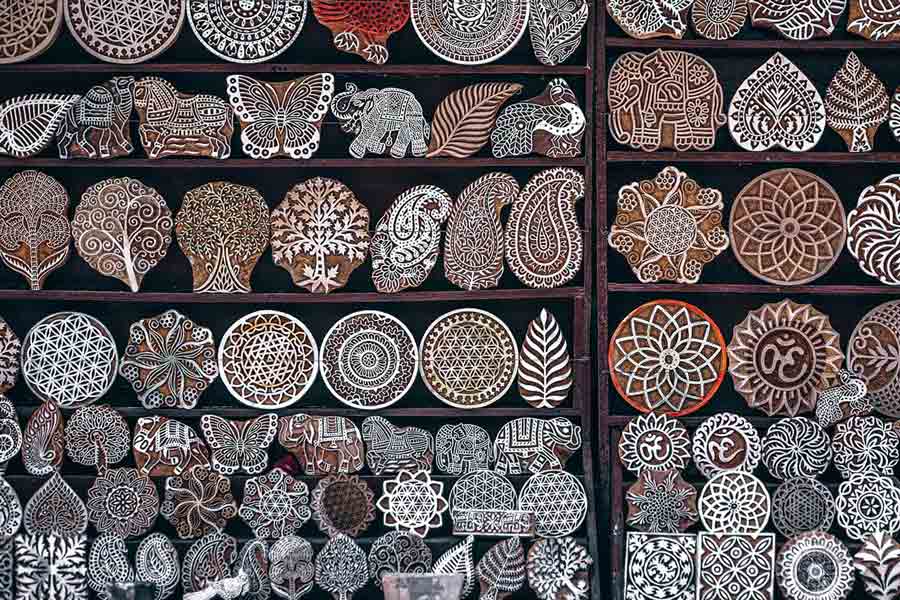 Photo credit: Igor Ovsyannykov via Unsplash.

What if you didn't save space for souvenirs?
A reputable shop that caters to tourists and sells big, expensive items will usually offer to ship your items. Make sure they offer shipping insurance or a tracking number.
You can also mail the item yourself using UPS or FedEx. Check out shipping companies' websites prior to your vacation. Write down their information, and look up shipping restrictions, costs, and pickup times.
Otherwise, pack a foldable bag, so if you end up with more souvenirs than can fit in your suitcase, you can just unfold the extra bag and check it at the airport or use it as an additional carry-on. Wrap T-shirts or sweaters around fragile or breakable items to keep them more secure.


Your luggage breaks or splits open.
Carry a small roll of duct tape – colorful if you want to call attention to yourself, black or silver if you don't.
If you don't carry tape and your suitcase bursts like a water balloon, ask for tape at the airport shops, the airline check-in counter, the hotel concierge desk, or even from other travelers. Someone will have tape, we assure you!


Spillage all over your stuff.
One good thing about the 3-1-1 Rule is that it's forced travelers to store carry-on liquids and items in Ziploc bags. But if those bags burst open or leak, and your favorite cashmere sweater now comes with a side of lotion, don't panic. The lotion might not have settled into your sweater.
If you're in a place that doesn't have professional cleaners and you can't find stain remover (tip: always pack some with you) or detergent, flush the stain with cold water. Dab, don't rub, the stain with white vinegar or dishwashing soap diluted with water. These will effectively remove most stains.
Before you submerge any stained item in a basin of water, press a towel against the stain to make sure that it doesn't easily come up. If it does, it could color the water and bleed onto the fabric.
To dry sweaters and other delicate pieces, roll them in clean towels and hang them on hangers or the shower curtain bar.
With these expert tips in hand, you can pack for your vacation fearlessly and travel freely. And that's what it's all about!
---
---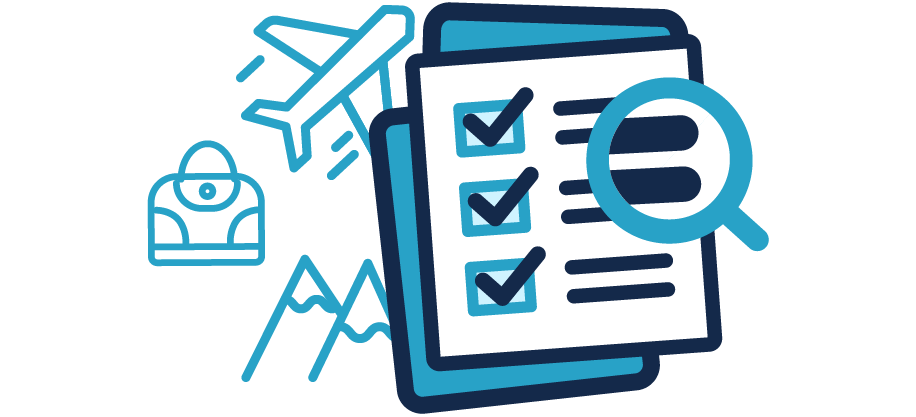 Questions About Travel Insurance?


Check out our online guide, "What Is Travel Insurance All About?" We've provided in-depth answers to all your travel insurance questions, starting with the basics.
---
Back To All Blogs