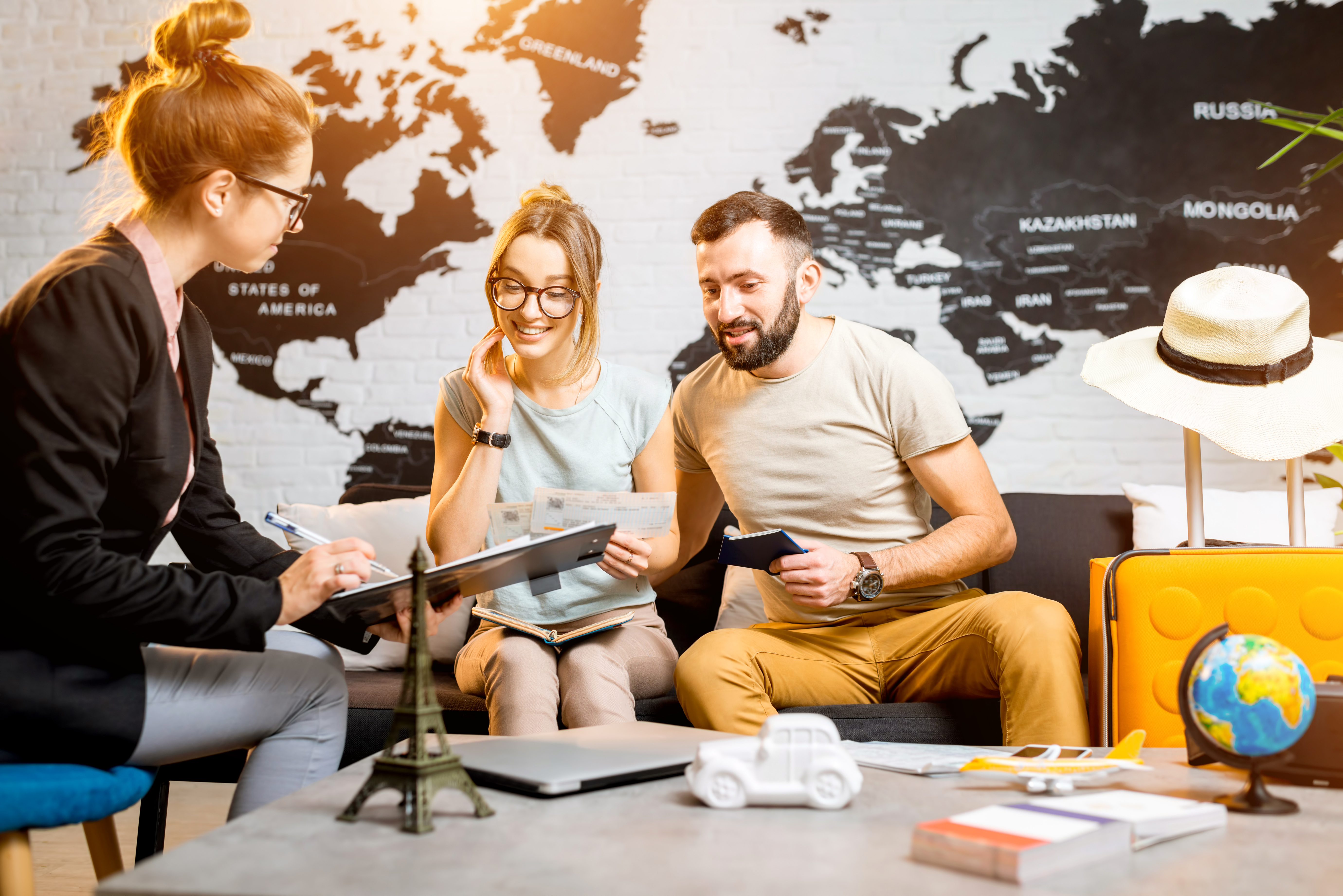 FOR AGENTS: DEALING WITH DIFFICULT CLIENTS
"Yes, my transfer was there, but it took an extra 20 minutes of waiting at the airport, so I hopped in a taxi instead!"
"I'm at the airport and they're not allowing me to board because my passport expires the week after my trip!"
"Why can't I pay for two adults at the all-inclusive resort in Mexico, and when my friends show up, just let them stay with us?"
Sound familiar to any agents out there?
These situations are way more common than not. It's our job to be direct with customers so there's no confusion, and after sending paperwork and documents and emails with bolded wording, and having actual conversations about this stuff, you would think it would be crystal-clear what's expected.
Not always.
Sometimes people just don't get it, and all I can do is show grace and compassion.
From the beginning, I make it known what's expected of me, as well as what I expect from my clients. Once they've accepted that, they sign a document acknowledging that fact in writing.
Off the bat, they've stated in writing that they've read my terms, and understand the services I'll be performing on their behalf.
Following that comes all their travel documents, customs forms, and airline, hotel, and transfer details.
I try to summarize the fine print for them, but once the documents are in their hands, it's actually their job to read that fine print, too.
Let's be honest: Who reads the fine print? Ninety-nine percent of the time, no one. But if you're spending a lot of money on a vacation, it's really up to you to dive in and read everything.
Unfortunately, not everyone feels the same way.
Given all that, let's look at a few ways we can deal with difficult clients.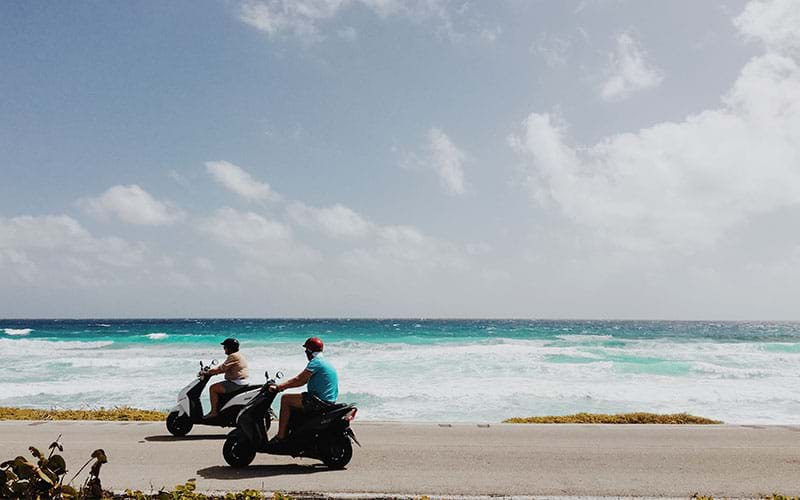 Photo credit: Caleb George via Unsplash.

Be Clear.
Upfront, make sure your clients understand what is expected of you and them. We provide a service, not a product.
It's your job to inform them of the ins and outs of their vacation experience from beginning to end, with the hope that they're impressed enough to want to sign on with you again.
Clear, consistent communication is obviously the key here, but even with emails and letters and numerous sit-down meetings some customers will still insist that you didn't say what you know you said, or that you didn't clearly explain their responsibilities and obligations.
What can you do? Shrug your shoulders and ...

Get Proof.
Once you've laid out expectations, have your clients confirm in writing that they understand or are aware of them. I cannot express this point emphatically enough.
Countless times I've had a client come back to me with some "difficulty" they were having, only to have me pull out the agreement they signed and were supposed to have read, acknowledging they understood they weren't allowed to do the thing they were doing that was causing the problem.
Documents like these may seem like formalities, but they're protection for you AND your clients – and you need to explain that to your clients upfront.
(Don't know where to find documents like these? Ask your colleagues, and if you have to pay for a lawyer, so be it. This is important.)
Let's be honest: We're all very busy people, and we don't have the time to sit down and read everything. However, when you're paying for a service, it needs to be done.
Clarify and protect yourself!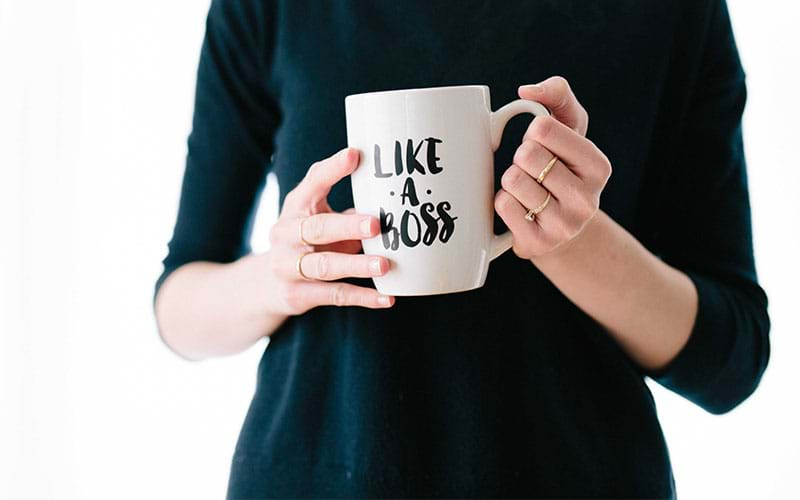 Photo credit: Brooke Lark via Unsplash.

Be Confident.
Have a system that puts all of this in place, and then you can sit back and be confident in the outcome.
The relief I feel is amazing when I realize I'm protected after something went wrong that should've gone right, had the client abided by the terms and conditions that were laid out before them.
While obviously I wish the whole episode would never have happened, once a client makes something bad out of something good against my recommendations there comes a point where you have to look out for yourself, your business, and your reputation.
Having a system in place that helps resolve problems and absolve you of blame is vital at a time like this.
I feel so much weight lifted off my shoulders, because after being in this business for so long I finally have a program of protections for me and my time.
Remember, you are not an assistant that can be ordered around. You are a concierge that has limitations and restrictions that can only be set by you!
Agents take orders; coordinators and specialists are more respected for their knowledge and service.
In the end, you always want to protect yourself from those difficult clients, so make sure you are protected with insurance as well. Our lovely friends at BHTP can offer you some spectacular coverage that can leave you confident in your day-to-day business interactions!
---
---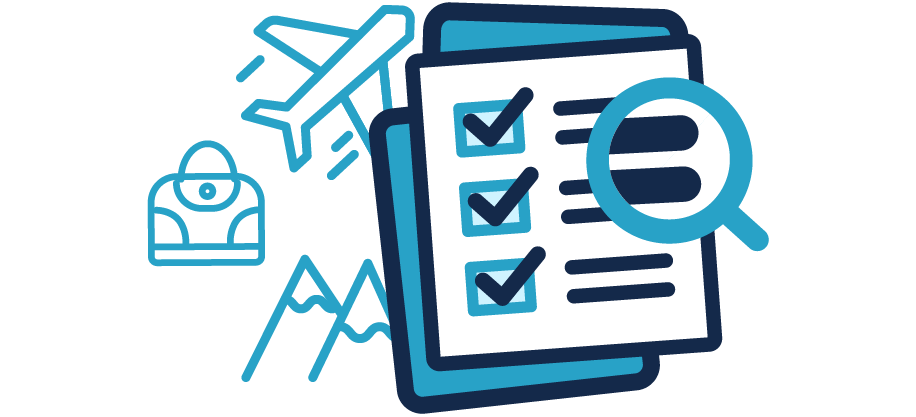 Questions About Travel Insurance?


Check out our online guide, "What Is Travel Insurance All About?" We've provided in-depth answers to all your travel insurance questions, starting with the basics.
---
Back To All Blogs