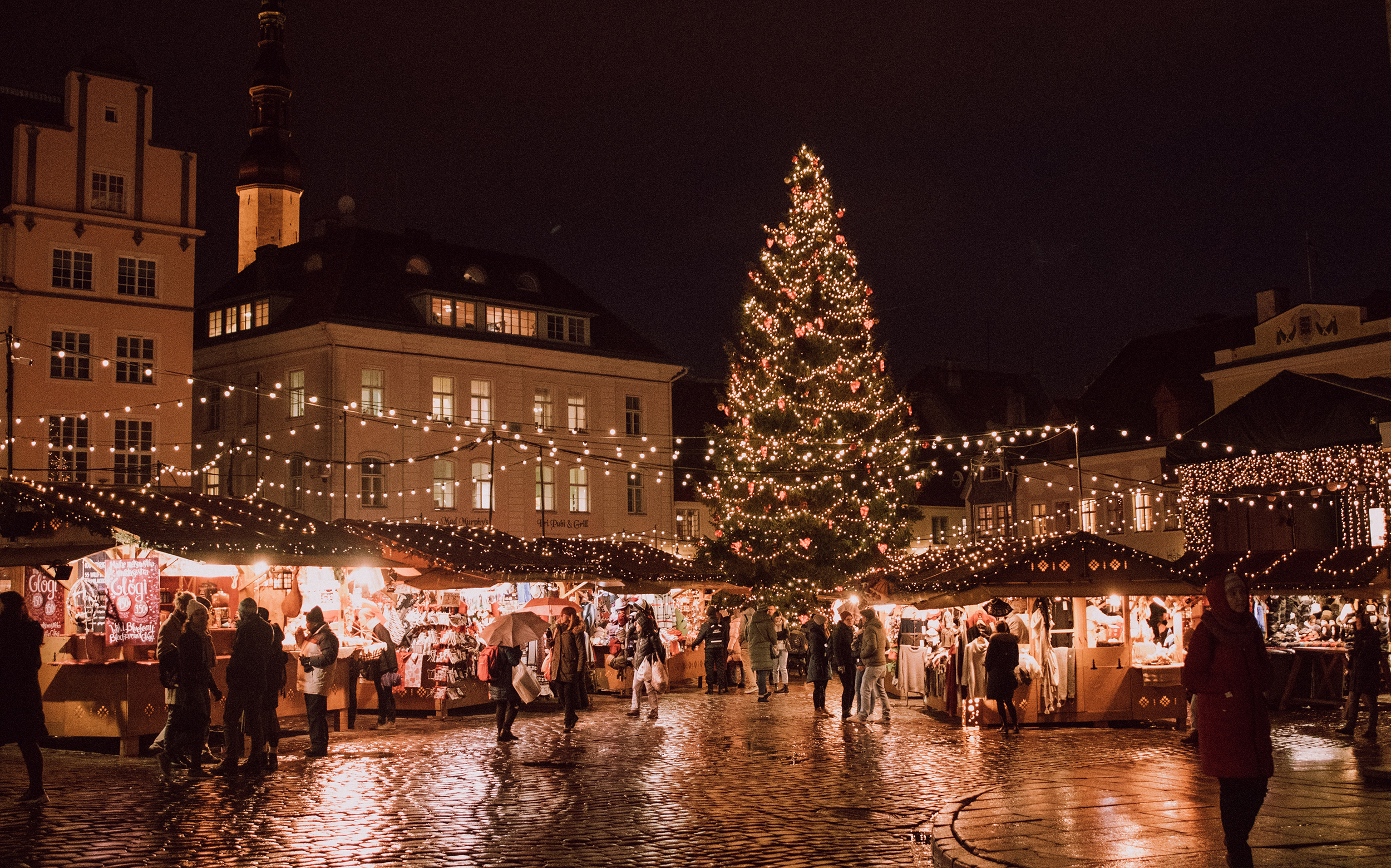 Photo by Алсу Ягудина on Unsplash
HOLIDAY SAFETY TRAVEL TIPS: WHAT YOU NEED TO KNOW (2022 UPDATE)
Despite the inflation and the staff shortages and the flight cancellations and the wacky weather and the global turmoil: travel is back, baby, in all its stressful, messy, unpredictable glory.
Because of inflation, staff shortages, et al., it's vital you emphasize travel safety and buy travel insurance for your trips, because the 2022 holiday season is shaping up as one of the busiest travel times we've seen since the dawn of the pandemic.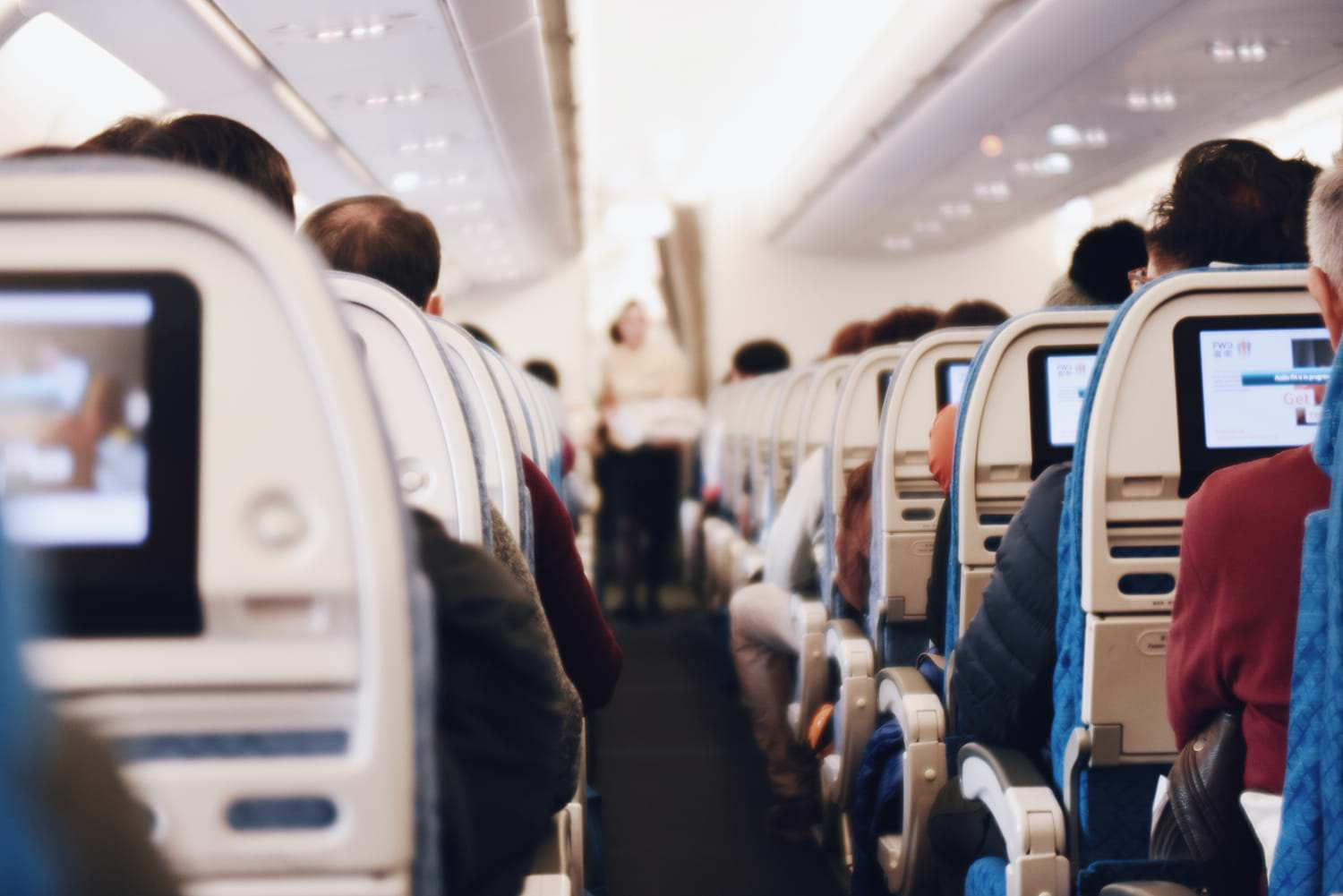 Photo by Suhyeon Choi on Unsplash


THE BIG TRENDS THAT WILL IMPACT 2022 HOLIDAY TRAVEL
Half of all Americans will travel over the holidays
According to PricewaterhouseCoopers (PwC), about half of all Americans will travel over the holidays, and half of the Americans who plan to travel will fly.
(Seems the optimists at PwC hadn't counted on their competitor, Deloitte, who insist only 31% of Americans will travel over the holidays, down from 42% in 2021. Take it out back and settle it, boys.)
Numbers aside, there is optimism among people in the travel industry that a lot of people will travel over the holidays, and will do it because they want to.
Much of the travel will take place through the air
If the number of travelers is about the same as last year, but the percentage flying is up 13%, you know what that means: Congested airports, full planes, and all-out chaos once a couple of flakes start flying.
Phil Dengler, co-founder of The Vacationer, told HuffPost, "The demand this summer exceeded the supply of pilots, so cancellations and delays were common. I think that demand is going to … cause more cancellations and delays around Thanksgiving and Christmas."
In fact, things are looking so messy that Melinda Haughey, CEO and co-founder of the interactive mapping service Proxi, recommends that people plan to work remotely at their destination for a couple days around the holidays so they can travel at less stressful times.
Travelers more concerned about prices, less about lodging
The PwC research showed that inflation is a key concern, with three-quarters of travelers concerned about gas prices, two-thirds concerned about general travel costs and almost 60% concerned about prices for lodging.
In addition, more than half are concerned about flight issues and 55% are concerned about another COVID surge.
Despite that last number, people are feeling a little better about staying in lodgings like vacation rentals, independent hotels, and all-inclusives.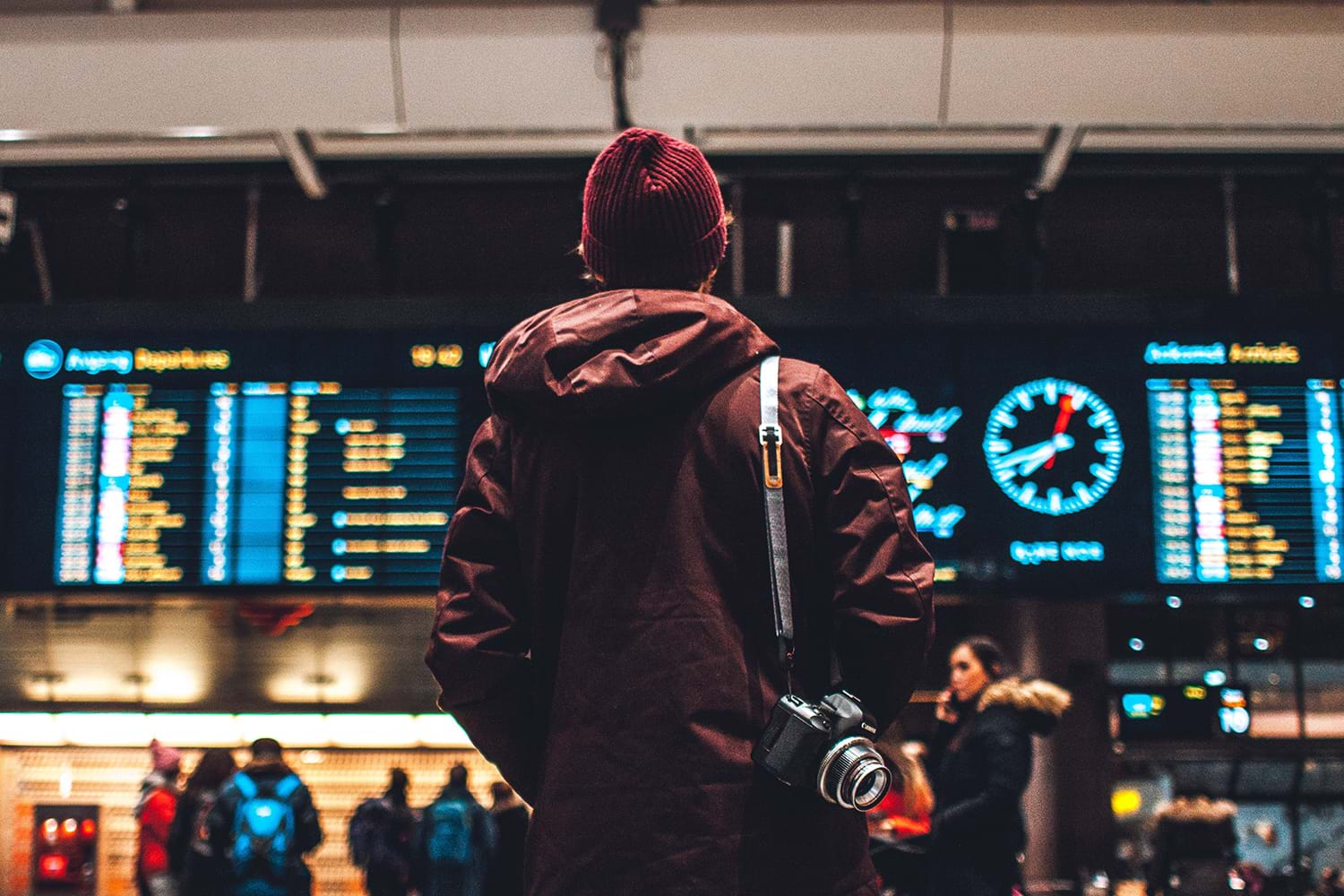 Photo by Erik Odiin on Unsplash


AIR TRAVEL TIPS
Book right away
You can do all the statistical modeling you want trying to find the ultimate day to reserve your flights and hotels, but it really boils down to doing it now, right this minute.
Moving forward, the longer you wait, the more it will cost – and be prepared for sticker shock regardless. Fare-predictor tool Hopper predicts the average Thanksgiving airfare will top $350, with that number increasing almost 50% to $463 for Christmas.
There's hope, though; as Hopper notes, "Travelers who start planning their holiday trips with Hopper early have historically saved as much as … $60-$80 off domestic flights and $120-$195 off international flights."
Book on strategic dates
While booking well in advance can yield savings, if you can be flexible with your travel dates it becomes a convenience and a money play. You not only avoid the busiest travel days with the greatest potential for canceled and delayed flights but save money in the process.
Some strategies to get the best deals and the fewest crowds include:
Fly Monday or Tuesday of the holiday weeks: Hopper says that travelers can save up to $300 off peak airfare by flying the Monday of Thanksgiving week and returning any weekday the following week.
In addition, they can save up to $375 flying the Monday or Tuesday before Christmas weekend and returning the Monday through Wednesday of the following week.
Fly last-minute internationally: Hopper predicts you can save 12% off peak airfare by flying the day before Thanksgiving for international destinations, and 17% by returning on Cyber Monday.
Nothing is given, though. Prices could rise between now and the holidays, but they could fall, too. If you see a great deal, jump on it – and don't feel too bad if the same flight is a couple dollars cheaper next week.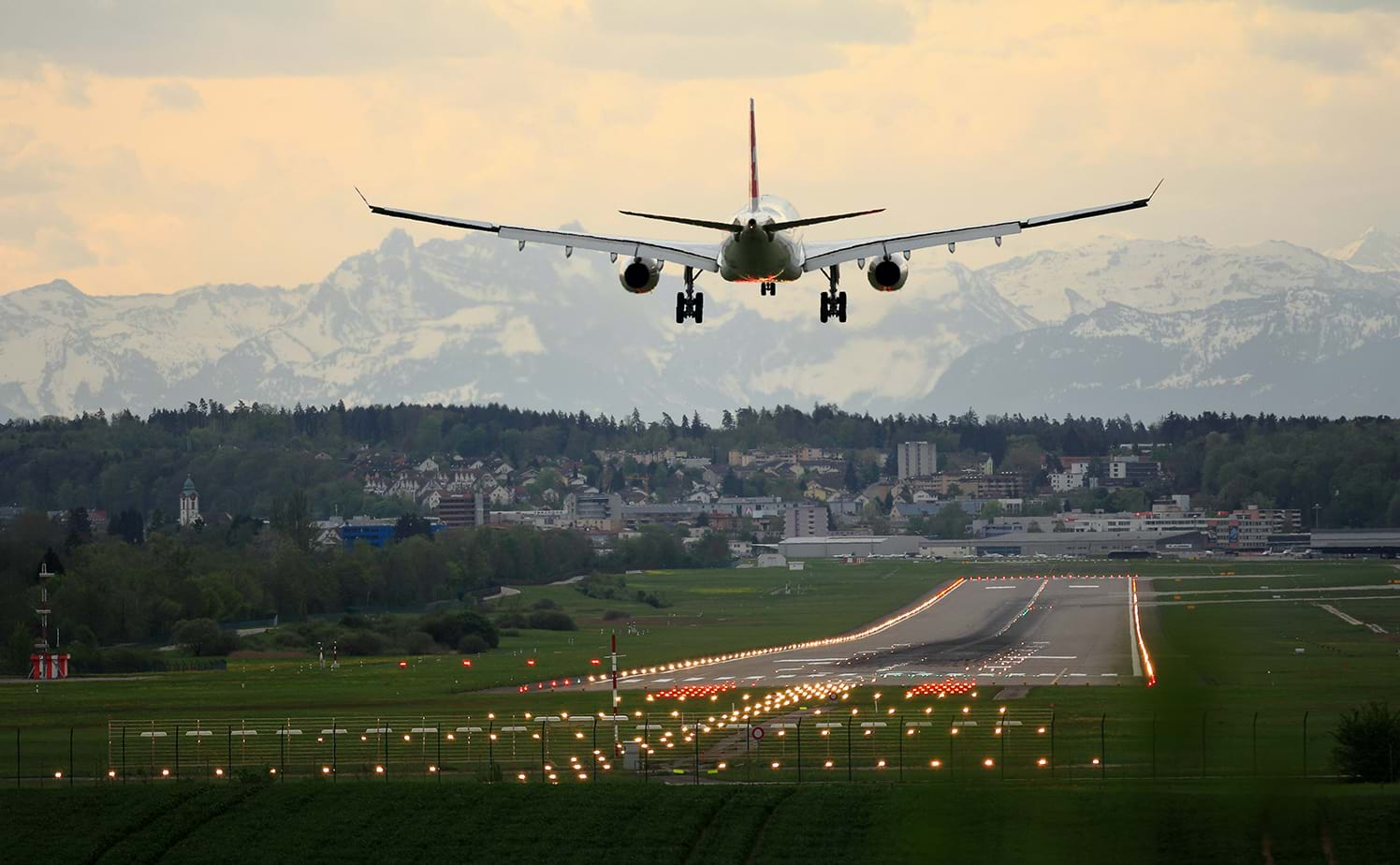 Photo by Pascal Meier on Unsplash


Book refundable flights and stays
Search on your favorite online travel site for terms like "free cancellation" or "reserve now, pay later."
Also, when searching flights online, look closely at what's included with the ticket, paying special attention to flight changes and cancellations. You may have to pay more for refundable tickets, but for this holiday season in particular it's worth it.
Note that many airlines have retained their COVID-era change-fee waivers, but many have eliminated those for economy fares and there's no guarantee those waivers will stay in place through the holidays. Stay alert for changes.
Wait to book your hotel
Hopper recommends waiting to book lodgings, as last-minute deals tend to be the best deals, with savings of 25% or more.
The only exception: High-demand areas like ski resorts, where you'll want to book early – and pay the price – to get prime dates.
Choose your flights wisely
Especially at smaller airports, the later in the day you fly the greater the risk of having a flight delayed or canceled. Very often planes servicing small airports go back-and-forth to larger hubs, and if something disrupts the process, everything gets messed up.
Take the first flight of the day whenever you can.
What to do if your flight is canceled
If a flight is canceled while you're in the airport:
Work the phones and social media while you're waiting in line.

If you can't connect with domestic customer service, try the international lines. They may be available when domestic agents aren't.

If you have travel insurance, inform them of your plight and get the travel assistance team involved. All BHTP plans come with 24/7 customer service, so they're on-call and ready to help.
If it looks like you may be stranded for a while, consider buying a one-day pass to an airport lounge. The $50-$100 you might spend will be more than offset by the relative comfort of the lounge.
Pro Tip: Many travel credit cards include complimentary access to airport lounges worldwide.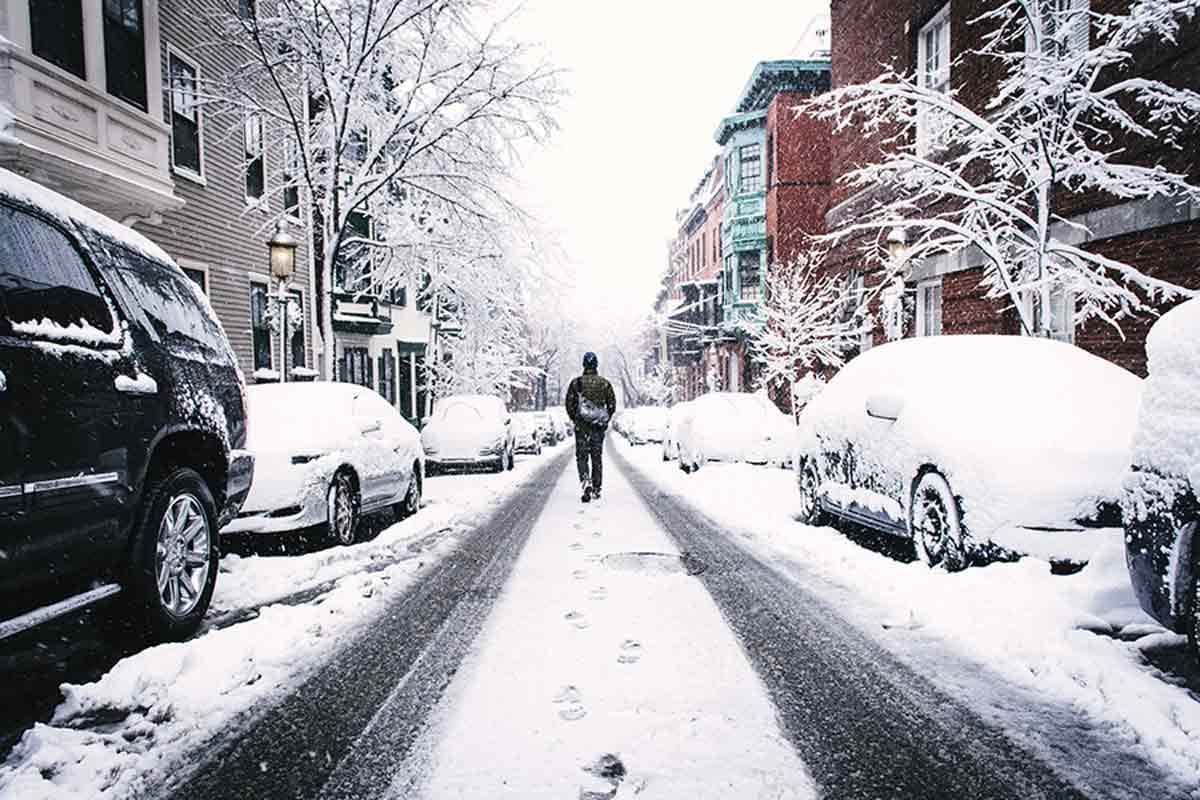 Photo by Alice Donovan Rouse on Unsplash


CAR TRAVEL TIPS
If one-third to one-half of all holiday travelers fly, that means one-half to two-thirds drive to where they're going.
Here are some ways of making sure your holiday drive goes smoothly.
Book early to get the car rental you want
For car rentals, the supply bottlenecks of early in the year have mostly been cleaned up, though there may still be spot shortages of some vehicles.
More importantly, car rentals are averaging $60/day over Thanksgiving, which is more of a driving holiday than Christmas, where prices are around $53/day.
Florida airports have the best supply of rental vehicles, but what applies to everything but motel rooms applies here: book early to get the vehicle you want.
What to do if you get stuck
Inclement winter travel conditions can always be an issue when you're on the road. If you wind up stranded, don't panic; stay where you are. Your chances of survival are better inside than outside.
Most cell towers and carriers are unaffected by weather. Call 911 and tell them where you are, who's with you, your exact location, and how much food, water and gas you have. Then call a friend or relative with the same information.
Even if you don't have service, it's vital to keep your phone charged, ideally with a portable power bank. Warmth is crucial, so focus on conserving your body heat. Wrap up in anything you can find and run the car, but only enough to get the cabin moderately warm.
Hopefully you prepared for this by packing a shovel with a telescoping handle, some sand or cat litter, or some cardboard.
If that's the case and it's stopped snowing:
Keep your flashers on, and clear out around the exhaust to prevent carbon monoxide from seeping into the cabin.

Wipe snow off the roof, then the sides, then shovel out the tires, and finally shovel a path in the direction you want to go.

Make tools from whatever you have on hand. A credit card can double as a scraper, floor mats can sub for cardboard, and a Frisbee makes a passable emergency shovel.

Turn your wheels from side to side. Rock the car back and forth to get traction.

Go slow. If your tires are spinning, giving it more gas will only dig you deeper.

If you get out, keep going slow and easy. You just got unstuck; you don't need to get stuck a second time.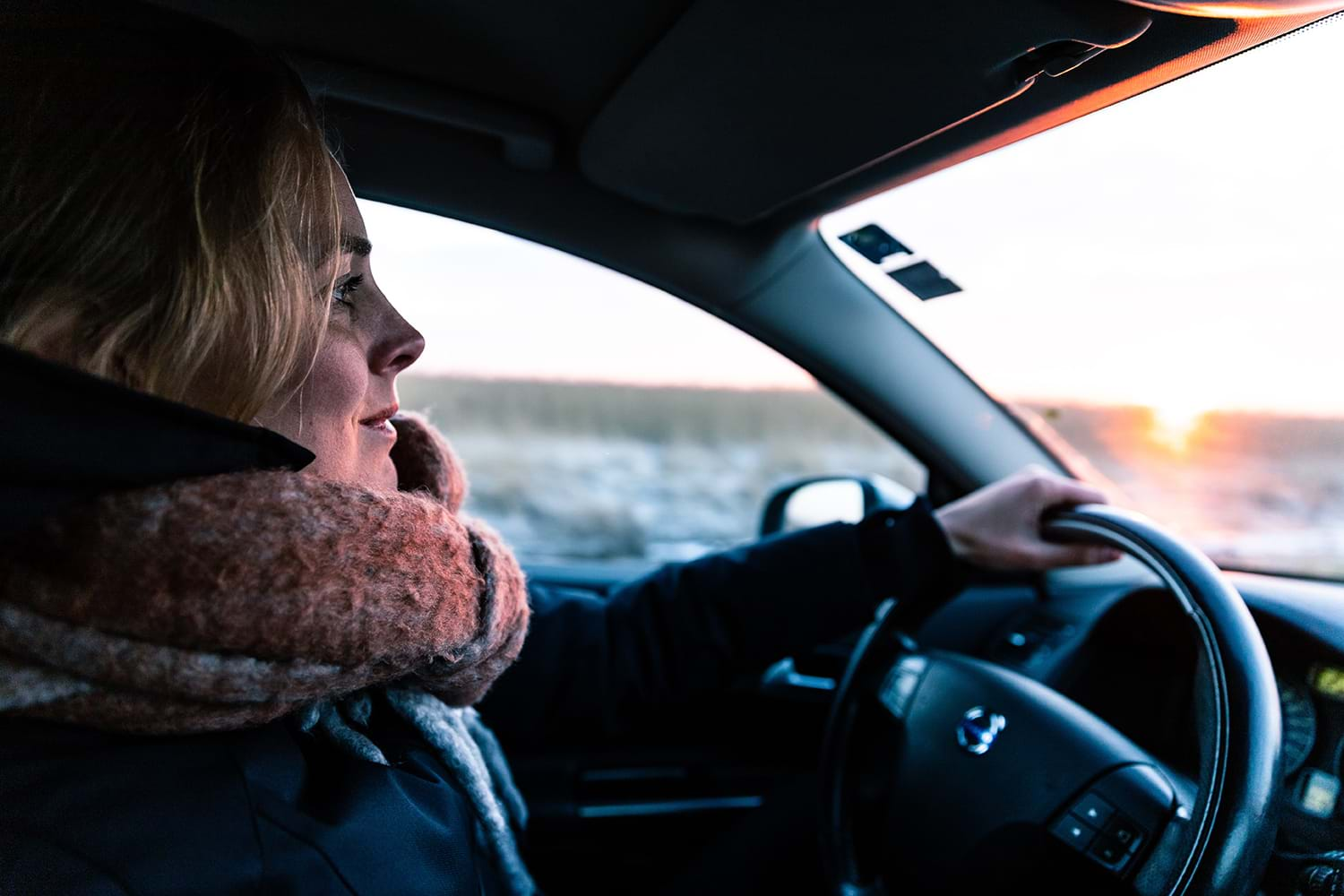 Photo by Jantine Doornbos on Unsplash

More winter driving tips
In 2019, according to the National Highway Traffic Safety Administration, an estimated 182,000 police-reported crashes occurred in wintry conditions.
To avoid becoming a statistic, follow NHTSA's top winter-driving tips:
Increase your following distance on snowy or icy roads – especially when following a snowplow

Pass plows with care

Inspect your tires, and make sure they're filled to the recommended pressure

Fill your vehicle's windshield washer reservoir with high-quality "winter" fluid with de-icer

Check your defrosters and windshield wipers and replace worn blades

Test your battery before winter hits and replace it if it's old or weak

Promptly replace burned-out headlights or taillights
In addition, the NHTSA recommends ditching the heavy winter coat for infants and toddlers in car seats. Instead, dress them in thin layers, snug down the harness, then cover them with a blanket.
Meanwhile, Transport Canada adds brake and exhaust-system checks to its list, and recommends you carry a winter emergency kit with the following:
Small shovel with a long handle

Sand or kitty litter

Traction mats

Cloth or roll of paper towels

Warning light, reflective safety triangles or road flares

Extra socks, gloves, and footwear

Emergency food pack

Water bottles

Booster cables

Hand and foot warmers

Fire extinguisher

Windshield washer fluid

Fuel-line antifreeze

Extra fuses

Lock de-icer

Tool kit with screwdriver, pliers, a hammer, and wrenches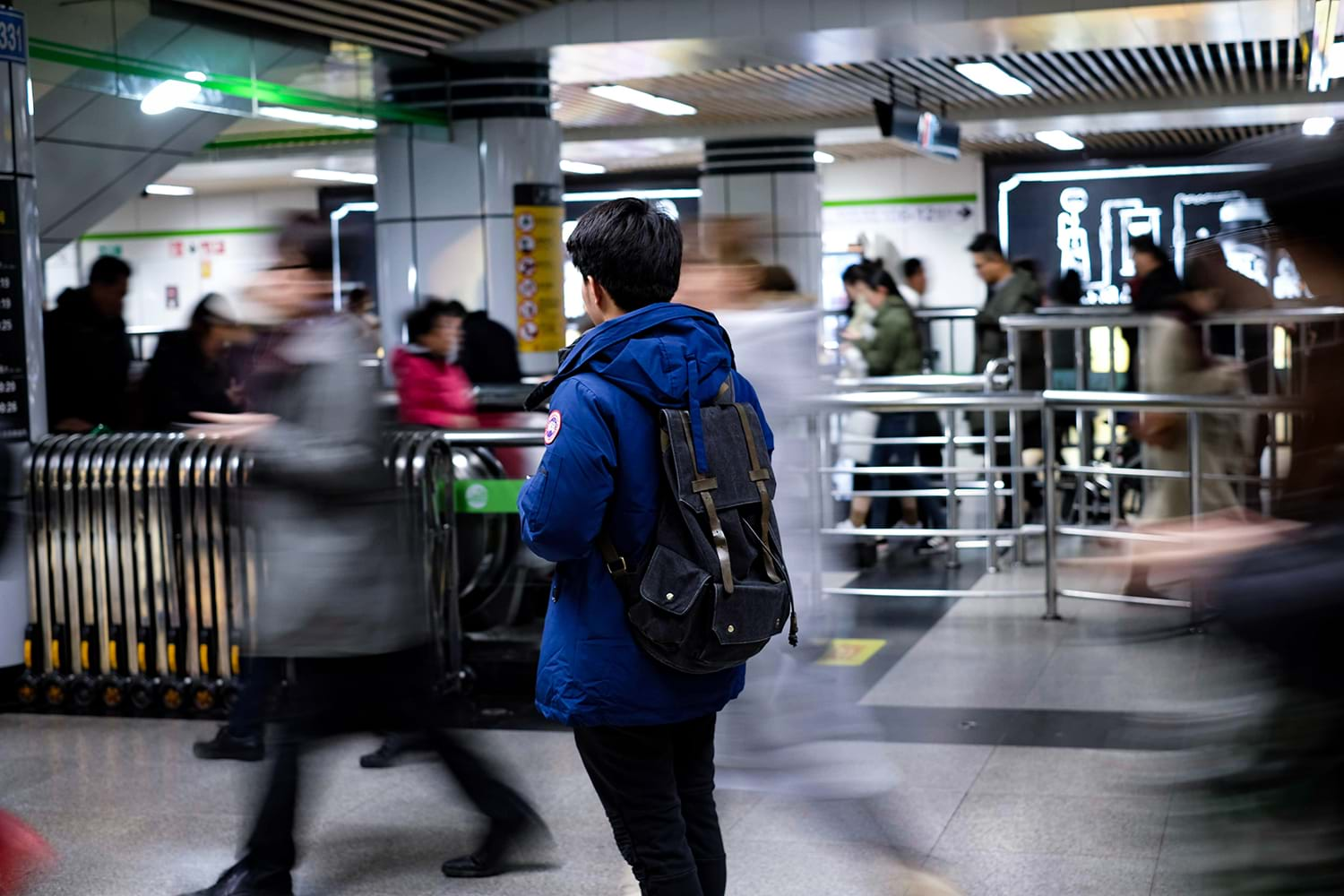 Photo by Adrian Pranata on Unsplash

OVERALL: BE FLEXIBLE, STAY HEALTHY, CHOOSE WISELY
Be flexible
If booking right away is Holiday Travel Tip No. 1, being flexible is a solid 1a.
Holiday travel takes place at one the busiest travel times of the year, in a time of rampant personnel shortages and flight chaos, and requires navigating crowds, blizzards, and everything in between.
If you want to make it through safely, you're going to need to be flexible.
Flexibility really means two things:
Staying cool, calm and collected when things go wrong when you travel – because things are bound to go wrong; and

Building flexibility into your travels, so that you can handle upheavals.
Stay healthy
Use tools like Expedia's COVID-19 travel advisor and the travel guidance and information pages on travel.state.gov to get the latest on travel restrictions at your destination.
Most destinations don't require proof of a negative COVID test, but test before you leave anyway. Also, get vaccinated and boosted; it's common sense if you're traveling.
Again, having the flexibility to go where you want can still be challenging, so it makes sense to have the health stuff buttoned up on your end to allow as much flexibility as possible.
A couple other safety tips on travel for what we hope is the tail end of the pandemic:
Keep mitigating.

Mask on flights, wash your hands frequently, and keep your distance when you can.
Ask about protocols.

If you're staying at a hotel or rental property, ask how frequently rooms are sanitized, laundry procedures, and cleaning protocols for common areas.
Minimize the total number of trips.

If you can consolidate a Christmas and Thanksgiving trip into one, that's better.
Investigate line avoiding solutions.

Consider signing up for

TSA PreCheck®

or

CLEAR

to skip screening lines.
Be that person.

If you're uncomfortable with indoor gatherings where people with a mix of vaccination statuses are in close proximity, it's still okay to decline – especially if you have an underlying health condition.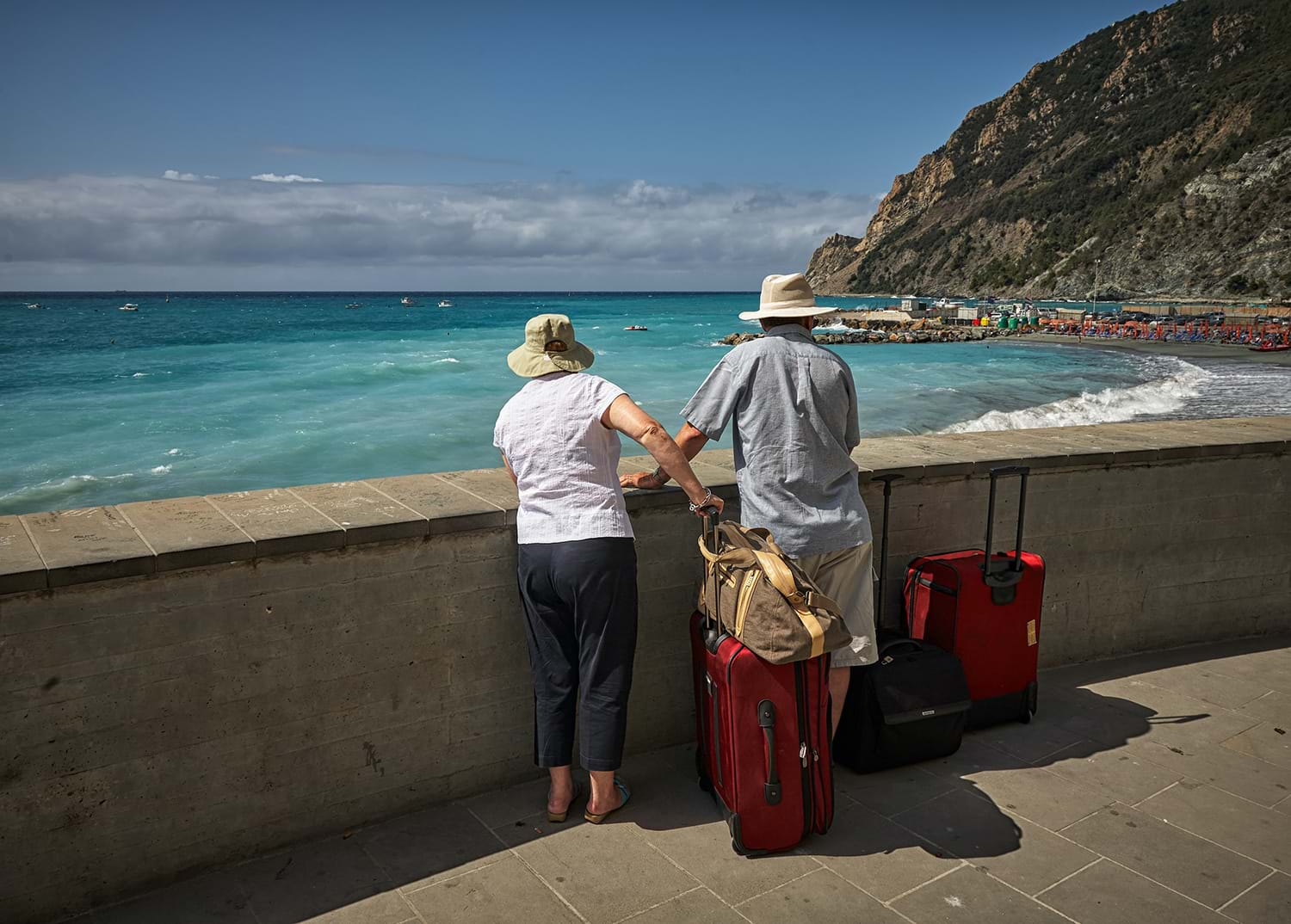 Photo by Vidar Nordli-Mathisen on Unsplash


Choose the safest places to travel
So if you want to travel, where are the safest places to go? Berkshire Hathaway Travel Protection has determined the world's safest countries and cities for the upcoming year, as we do every year, and here are the top five safest countries:
Netherlands

Denmark

Iceland

Australia

Norway
The top five cities are:
Reykjavik

Copenhagen

Montreal

Amsterdam

Seoul
Perhaps unsurprisingly, those lists of mainly cold-weather destinations don't align with where people are traveling for the holidays.
According to Hopper, the most booked domestic destinations for the holidays are:
New York City

Los Angeles

Orlando

Seattle

Chicago

Phoenix

Denver
Top international destinations are:
Cancun

Mexico City

Manila

San Juan

Dublin

Doha

Guadalajara
If it looks like you're being forced to choose between safety and popularity this holiday season, you are. Choose wisely.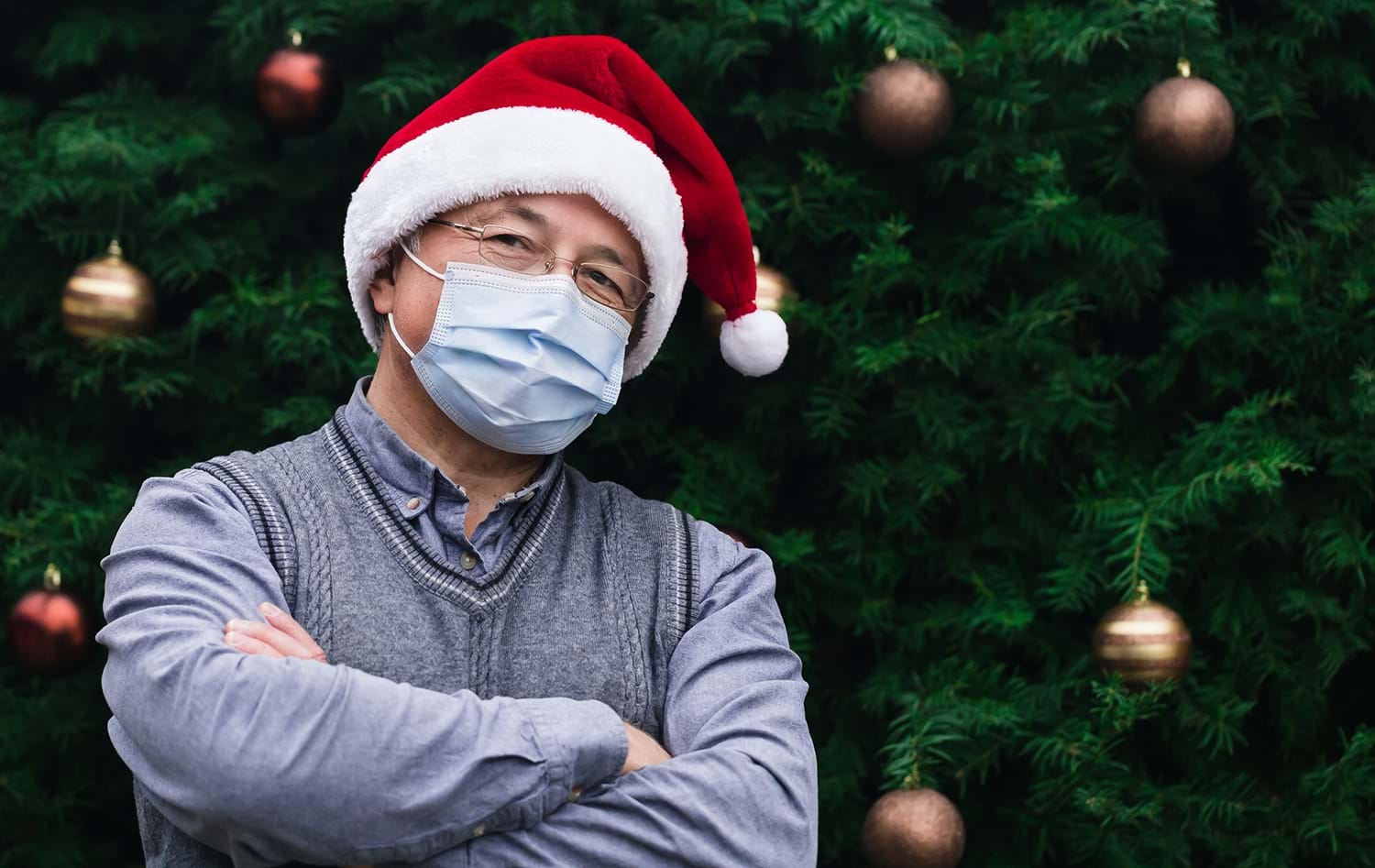 Photo by Volodymyr Hryshchenko on Unsplash


LAST, BUT CERTAINLY NOT LEAST: BUY TRAVEL INSURANCE
We're not saying that travel insurance will make all the craziness of this holiday travel season miraculously vanish, but it will give you the peace of mind to travel confidently knowing you'll be reimbursed if travel issues mess with your trip.
Additionally, the travel assistance offered with BHTP travel insurance will help smooth the literal and figurative bumps in the road.
Travel insurance is also surprisingly affordable for most types of holiday travel. You can get a quote today and see that for yourself.
And with that … safe and happy holiday travel, everyone! May your travel days be merry and bright.
---
---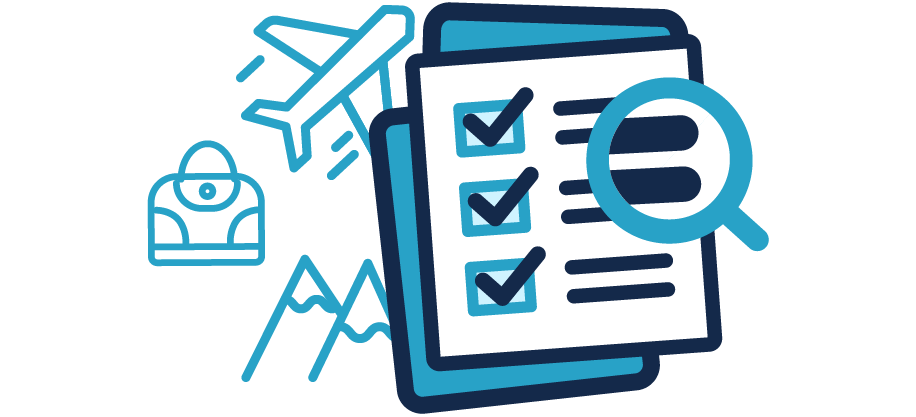 Questions About Travel Insurance?


Check out our online guide, "What Is Travel Insurance All About?" We've provided in-depth answers to all your travel insurance questions, starting with the basics.
---
Back To All Blogs