Photo by Mari Potter on Unsplash
IS IT SAFE TO TRAVEL TO MOROCCO? (2023 UPDATE)
One of Africa's most beautiful countries, Morocco also has one of the most stable governments on the continent. Travelers who wonder whether it's safe to travel to Morocco can take comfort in that fact – while still being aware of the country's safety issues.
"Morocco has consistently been an incredibly safe destination for travelers," says Lucas Peters, author and principal photographer of Marrakesh and Beyond and the Moon Morocco Travel Guide, and the country director for Morocco-based Journey Beyond Travel.
"There's a visible police presence and the government maintains strong ties with the U.S., France, Spain and other allies around the world," adds Peters, who lives in Tangier with his wife and family.
"The increased vigilance at the border and improved screening techniques all add up to the country being on par with France, Denmark and the rest of Europe as a safe destination."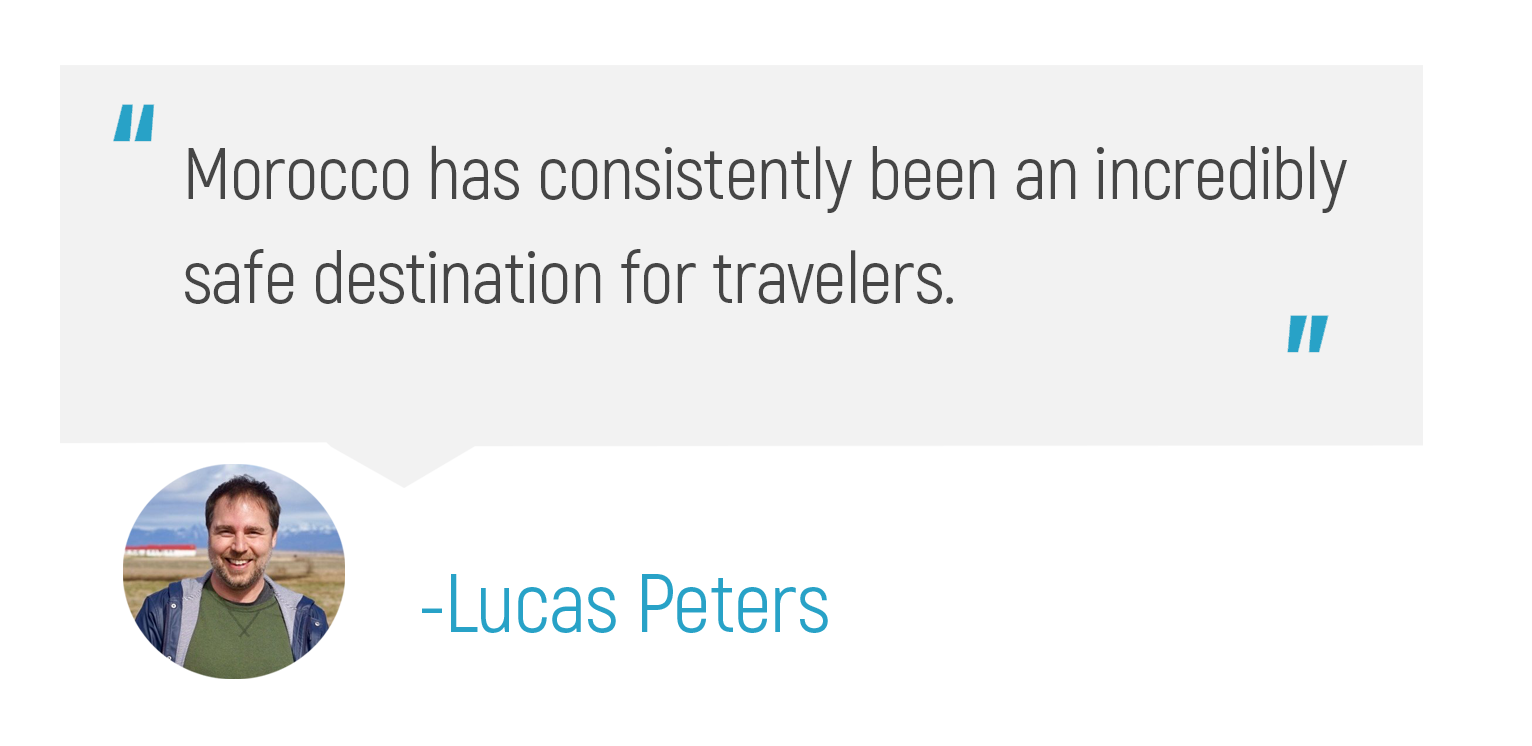 FACTS ABOUT MOROCCO FOR TRAVELERS


Located in North Africa, Morocco borders both the Mediterranean Sea and Atlantic Ocean.
It's known for its unique culture, its mix of Roman ruins and French architecture, and its four primary languages – Arabic, French, Berber, and Spanish.
Morocco's terrain is as varied as its architecture. The country has it all, according to Peters, including:
Infrastructure improvements over the last decade have made Morocco an even better destination for travelers, Peters says.
"This might seem mundane, but a more robust, better filtered sewage system in all major cities as well as infrastructure developments have made travel maybe not more attractive, but definitely easier upon arrival," he says.
"Add in great 4G network coverage and fiber Internet in all the major cities, and there is now this mix of modern conveniences with all the charm of the country."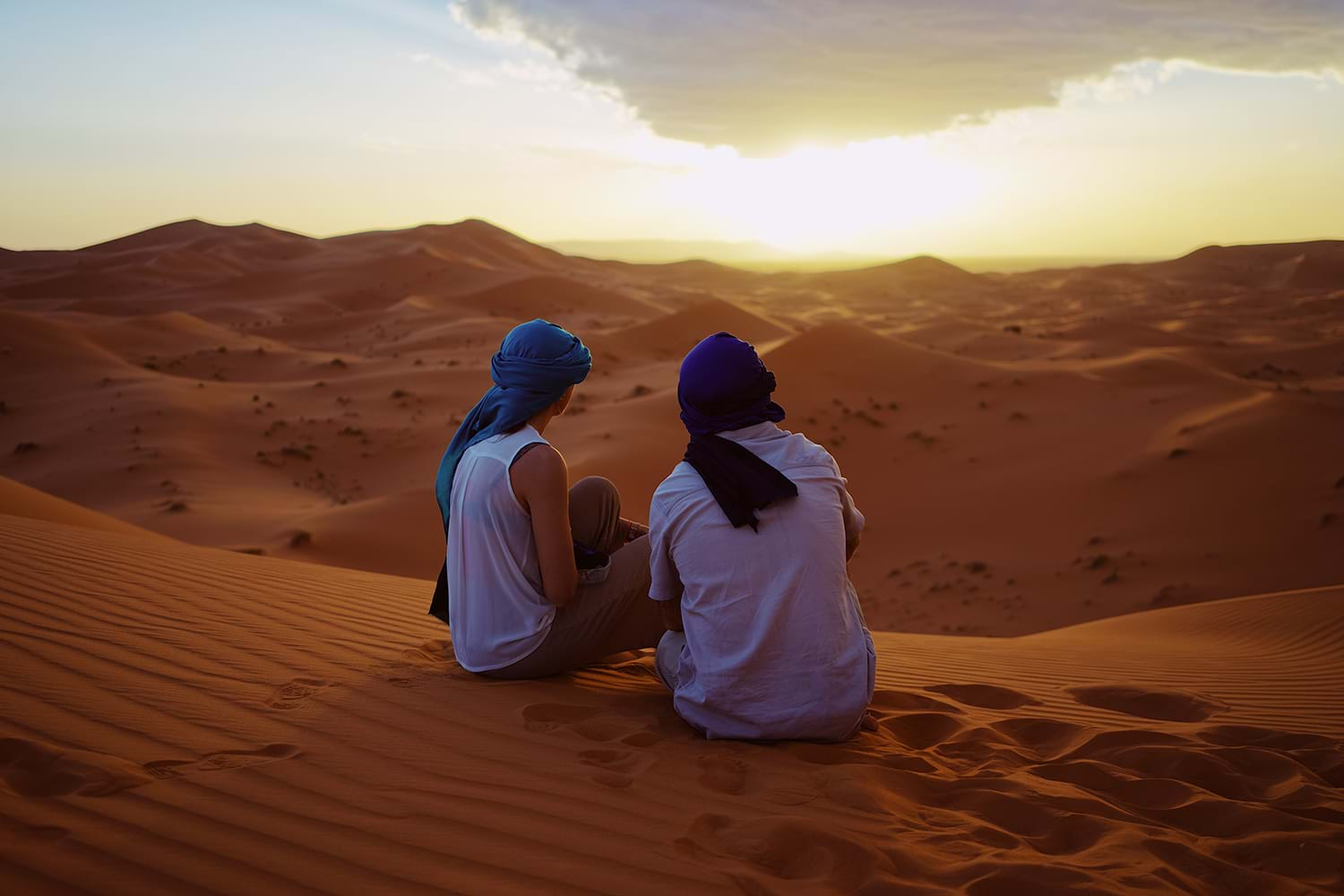 Photo by Ignacio Ceballos on Unsplash

FACTS ABOUT SAFETY IN MOROCCO


"Morocco is an incredibly safe destination, with zero amount of gun violence," Peters says. "The biggest mortal threats here are self-induced – smoking and bad driving."
Morocco gets respectable marks for safety in the various travel-safety indices, though the U.S. State Department gives the country a level-2 – exercise increased caution – rating because of COVID and the threat of terrorism.
It finished 74th out of 163 countries in the Global Peace Index, drawing praise for its low levels of violent crime and low numbers of displaced people.
On the other hand, Morocco ranked 24th – and first overall in Africa – on the Global Finance list of the world's safest countries.
Finally, Morocco came in 35th out of 42 countries in the annual Safest Places Ratings published by Berkshire Hathaway Travel Protection.

SPECIFIC SAFETY CONCERNS IN MOROCCO


WOMEN/LGBTQ+


Morocco can be especially challenging for women. Women should expect hissing and cat-calling when walking around cities and should travel with companions whenever possible – no matter where or when they travel.
Women should exercise extra caution when in public spaces, including nightclubs or other social establishments.
In part because Morocco is a Muslim country, it has banned most forms of same-sex relationships. As such, it's not considered particularly LGBTQ+-friendly.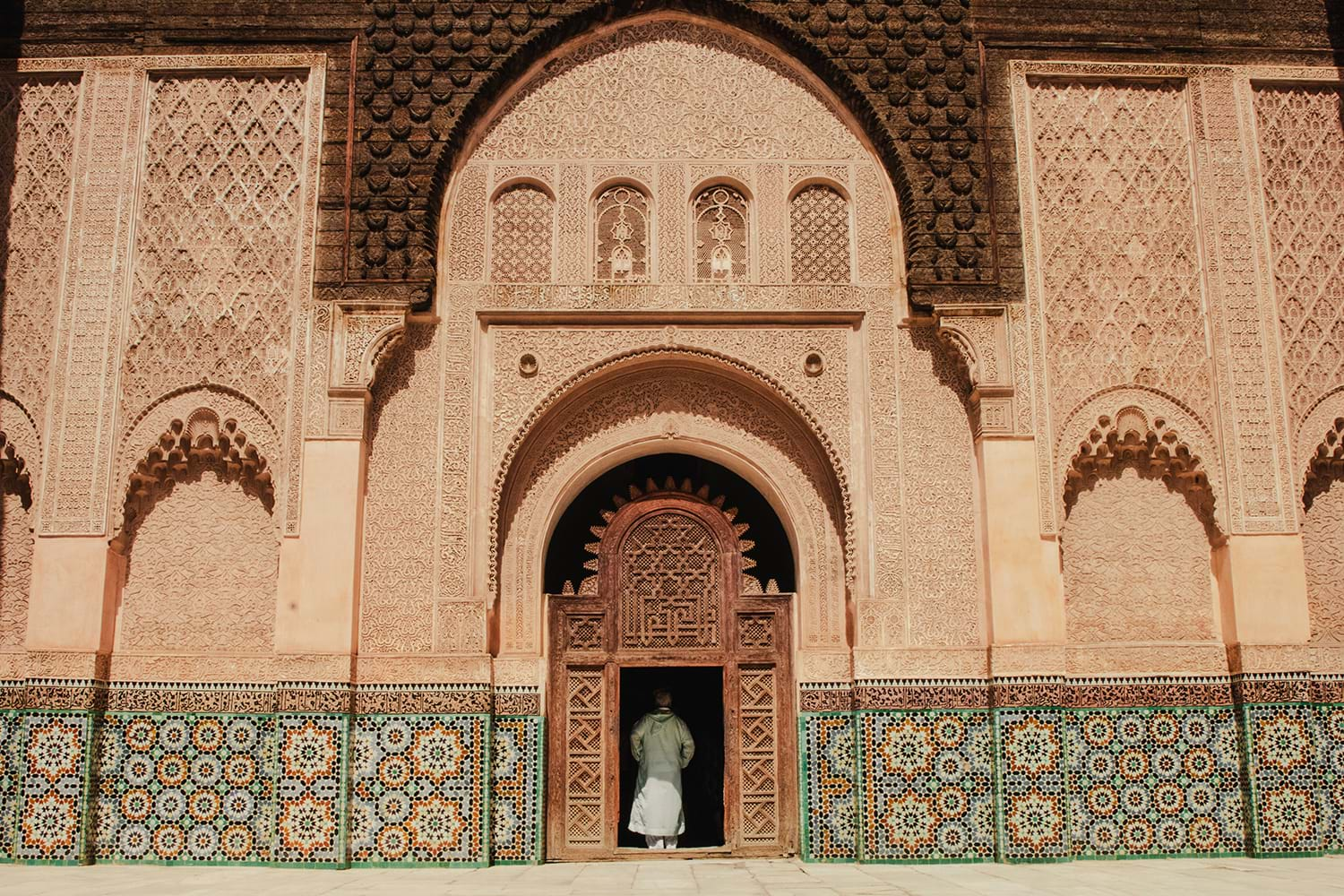 Photo by Macia Serrano on Unsplash

RELIGION


You need to respect Islamic culture and customs in Morocco. Also, while the country is very tolerant of Christians, the Moroccan government bans Christian preaching or proselytizing.
In general, it's best to dress modestly in Morocco and keep your beliefs to yourself.

TRANSPORTATION


Transportation in Morocco is mostly safe. However, you should keep an eye on your belongings or your valuables while on public transport.
Taxis: Taxis and the Heetch rideshare service are generally crime-free during daytime. At night and when in unfamiliar surroundings, don't travel alone. The safest forms of vehicular transportation are generally the "petit" taxis, which vary by color in the major cities (Casablanca – red, Rabat – blue, Marrakech – tan).
Buses: City buses are not considered safe; intercity bus companies are. Supratours and CTM are the go-tos for travelers. Purchase tickets ahead of time, to be on the safe side. According to Peters, "For solo travelers, this is the safest and most reliable way to travel."
Other mass transit: While there are no subways in Morocco, "In Casablanca and Rabat, you can use the overground tram," Peters says. "It's a great way to get around, though you'll want to practice the usual subway precautions."
Trains: Trains are generally safe, though you need to watch your valuables. "The new Al-Boraq high-speed train connecting Casablanca with Tangier is wonderful," Peters says.
Flying: The country's major airports are the Rabat-Sale International Airport, north of Rabat, and the Mohammed V International Airport, southeast of Casablanca. Regional air transportation is fast, safe, and relatively inexpensive.
Driving: Driving in Morocco's larger cities is semi-organized madness best reserved for locals and experts. Roads are not well-marked and drivers often practice unsafe driving behavior. Drive defensively, and make sure your rental car is insured. Avoid driving at night. The roads are poorly lit in the countryside, making car-animal accidents a real danger.
Accessibility/Mobility: Transportation in Morocco can also be challenging for people who have mobility issues.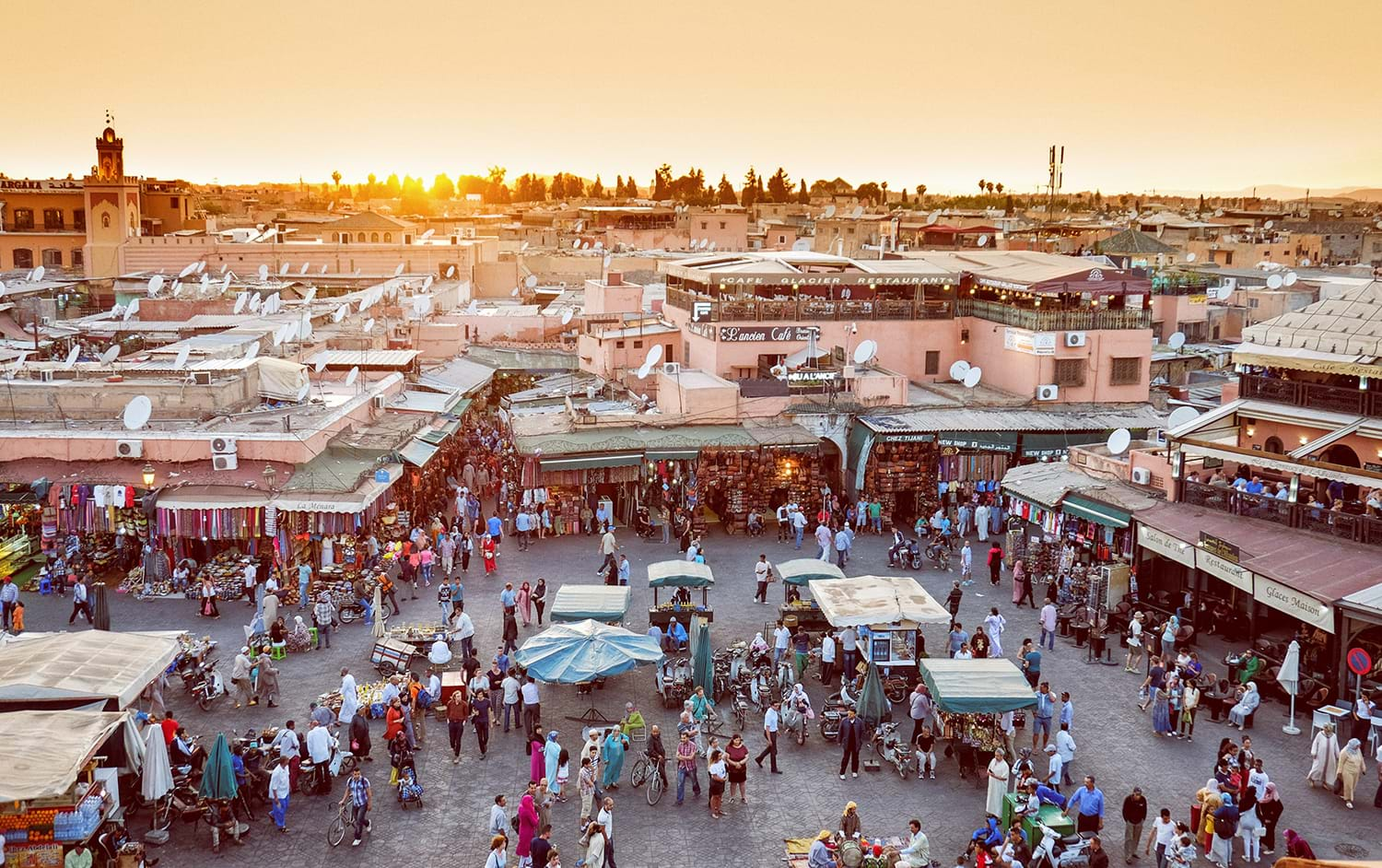 Photo by CALIN STAN on Unsplash

PETTY CRIME


"Tourists are rarely, if ever, targeted [for crimes], except by beggars … which can get really annoying, really fast," Peters says.
Morocco has a relatively low crime rate, but Peters recommends that you keep alert and watch your valuables at all times. Other tips include:
Avoid poorly lit areas and don't travel alone at night.

Watch your belongings and don't flash valuables.

Be especially careful at beaches, crowded places, and tourist attractions.
Running: Stick to populated areas and watch traffic. Also:
Go with a companion.

Avoid jogging at night.
Con artists: Con artists of all ages target tourists, pretending to be friendly as a buildup to stealing whatever they can.
Tourists are also subject to harassment on the street from peddlers and "guides."

Politely refuse their services and keep walking.
Cyber scams: Cyber scams are also something to watch for in Morocco.
Make sure you're on a legitimate Wi-Fi network before connecting to the internet.


Photo by Vince Gx on Unsplash

GETTING AROUND IN THE CITIES


Morocco's cities are an intoxicating blend of exotic and cosmopolitan. Like most big cities around the world, they require you to be aware of your surroundings at all times.


Casablanca
Casablanca is Morocco's economic capital and largest city, and home to its largest slums. According to Peters, Moroccans and travelers have to have their "big-city" awareness on and watch for muggings and petty theft (like phone snatching).
Peters' take: "Casablanca lacks the charm of every other Moroccan city and is best avoided anyway."


Marrakesh
"The country does a fantastic job of having the old city of Marrakesh, Morocco's No. 1 tourist destination, patrolled by police, both in uniform and undercover," Peters says.
What to watch for? Unscrupulous shopkeepers. Peters recommends taking an organized tour to avoid the high-pressure sales tactics and being prepared to haggle.


Other cities
"The normal sorts of cautions should be taken when walking around Morocco's other cities, like Fez, Tangier, Rabat, and Essaouira," Peters says. These cities are extremely photogenic and very walkable – so keep your camera batteries charged and extra storage on hand.
"The maze-like medina of Fez can be frightening in the evening because of its sheer size," he adds. "If you're ever lost or feel unsafe, ask a shopkeeper to help you out – not street kids. The same goes for any other city in Morocco."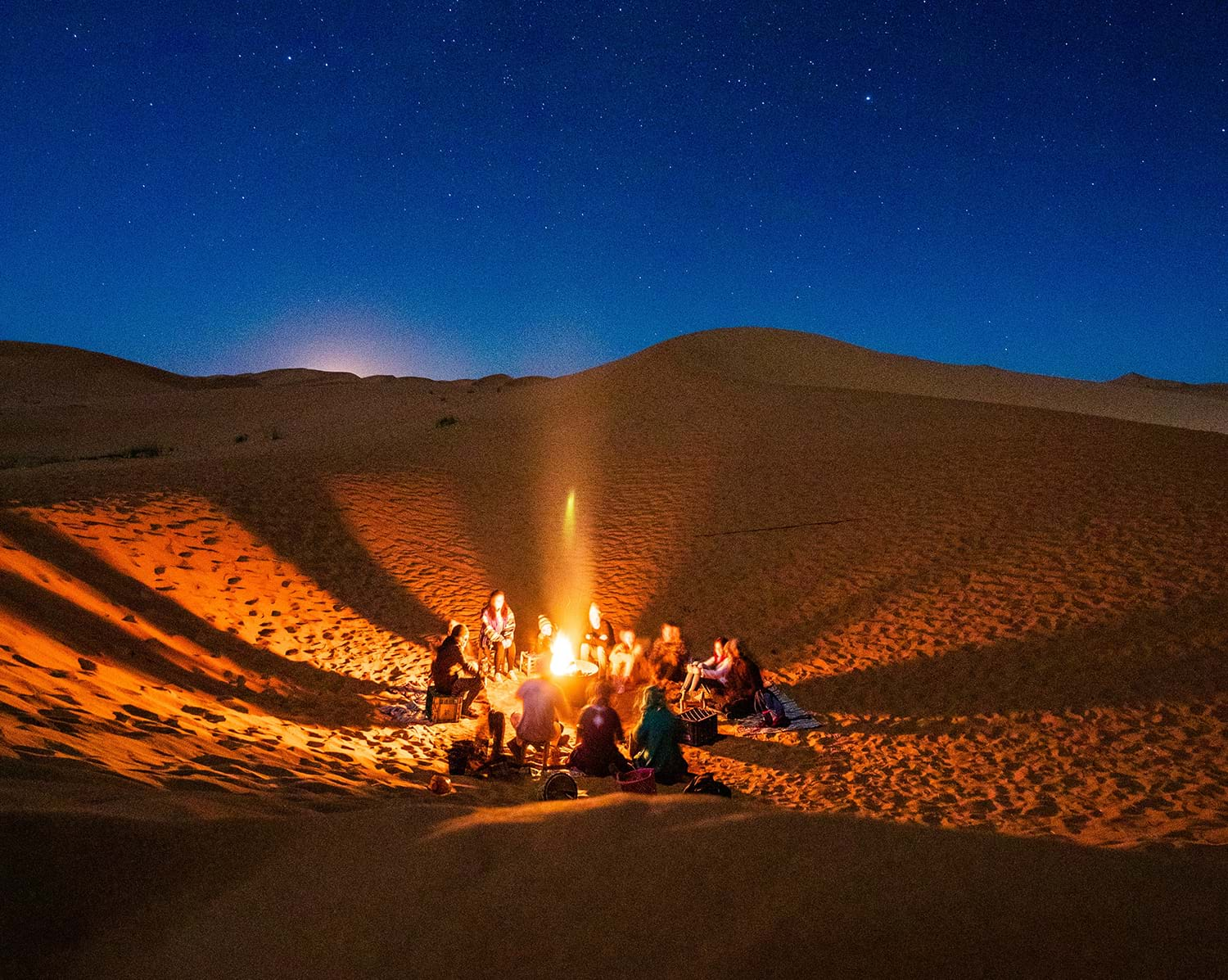 Photo by Tomáš Malík on Unsplash

WEATHER


There's periodic flooding during the November-to-March rainy season, along with the occasional earthquake. It's always hotter and drier in the Sahara region, with the added plus of scorpions and snakes.

TERRORIST ACTIVITY


There hasn't been a terrorist attack in Morocco since 2011, but there have been threats against the government. Security forces have effectively thwarted most terrorist threats, so tourists can generally feel safe.
The U.S. State Department notes that terrorists may target clubs, restaurants, places of worship, schools, hotels, movie theaters, U.S. brand establishments, and other public areas. They also recommend that U.S. citizen campers camp in guarded campgrounds instead of isolated campsites.

HEALTH


"It's a good idea to have a vaccination for Hepatitis A, wash your hands regularly, and carry loperamide with you in case of travelers' diarrhea," Peters says. "I usually encourage people to read up on the CDC guidelines for health safety before leaving."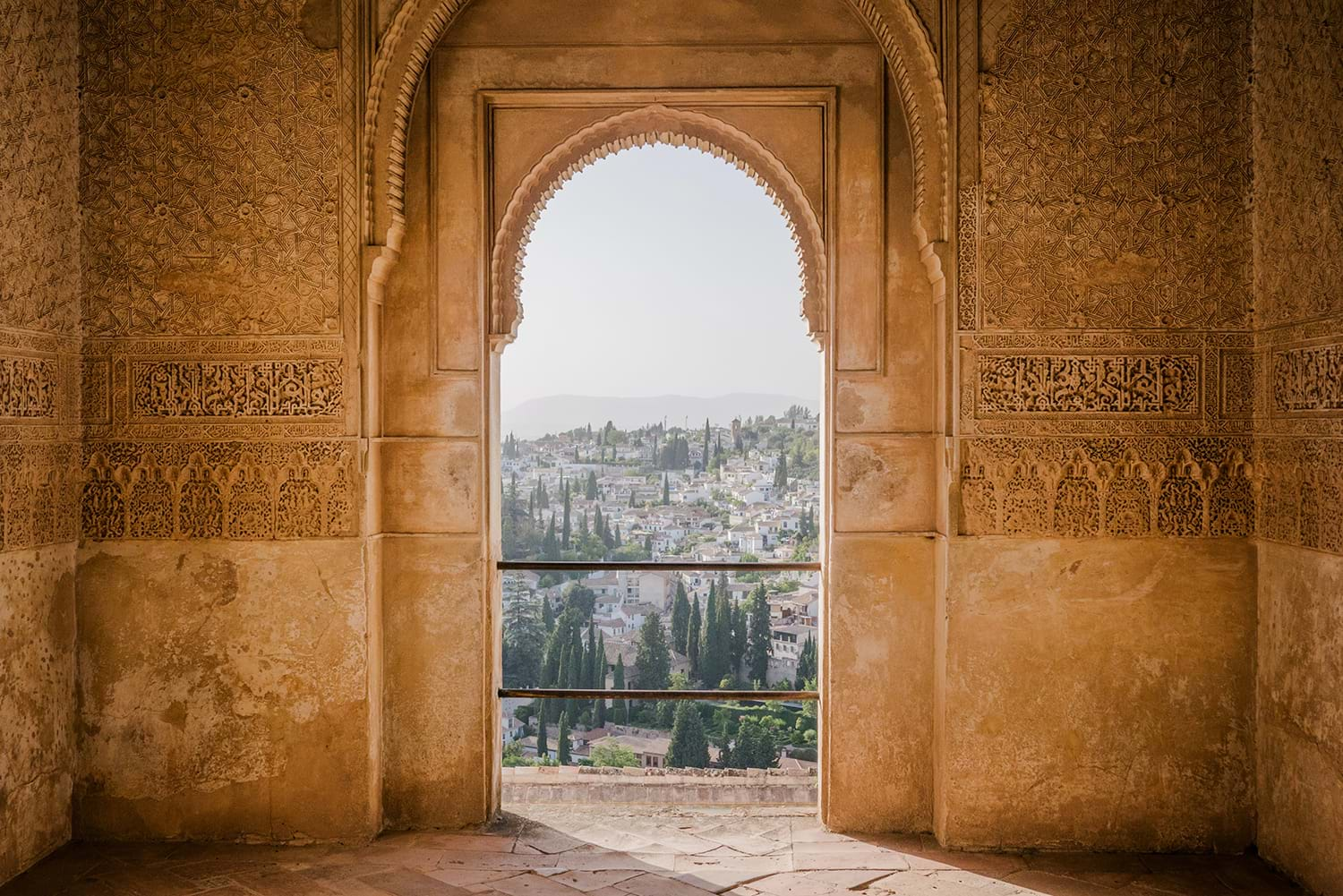 Photo by Victoriano Izquierdo on Unsplash

LANGUAGE ISSUES


In Peters' experience, because of the language diversity in Morocco – with Arabic, Berber, French, Spanish, and English all being commonly spoken – it's easy to get lost in translation.
"One of the best things about having an expertly crafted tour put together for you is that you'll be less likely to have issues because of miscommunication," he says. "It's also reassuring to have trusted people around you when you are traveling to a place like Morocco that most find somewhat exotic."

OTHER ISSUES


Visas: You only need a valid passport to visit Morocco, not a visa.
Currency: The dirham is Morocco's official currency. ATMs are widely available, and credit cards are usually accepted in larger cities and tourist areas. It's a good idea to change around $100 into dirhams to pay for small items and tip service people.
Be particularly vigilant around ATMs: Only use machines in busy, well-lighted areas. Cover the keypad with your hand to avoid disclosing your PIN.
Demonstrations: Political and social demonstrations are frequent in Morocco and are rarely confrontational or violent. American travelers should avoid demonstrations and move away as soon as possible. Tourists should also be extra-vigilant at events that attract large crowds, like soccer games.
Extreme Activities: According to Peters, "As long as you have a good gauge of your fitness and take the normal precautions you should be just fine, whether you choose to spend your time surfing in Taghazout, rocking climbing in the Todra Gorge, or summiting Africa's second highest peak, Mount Toubkal."
The Sahara: "The biggest danger in the desert is the heat," Peters says. "Definitely pack your sunscreen and if traveling during the hot months, you'll want to ensure you have access to air conditioning. Be doubly cautious if traveling with children."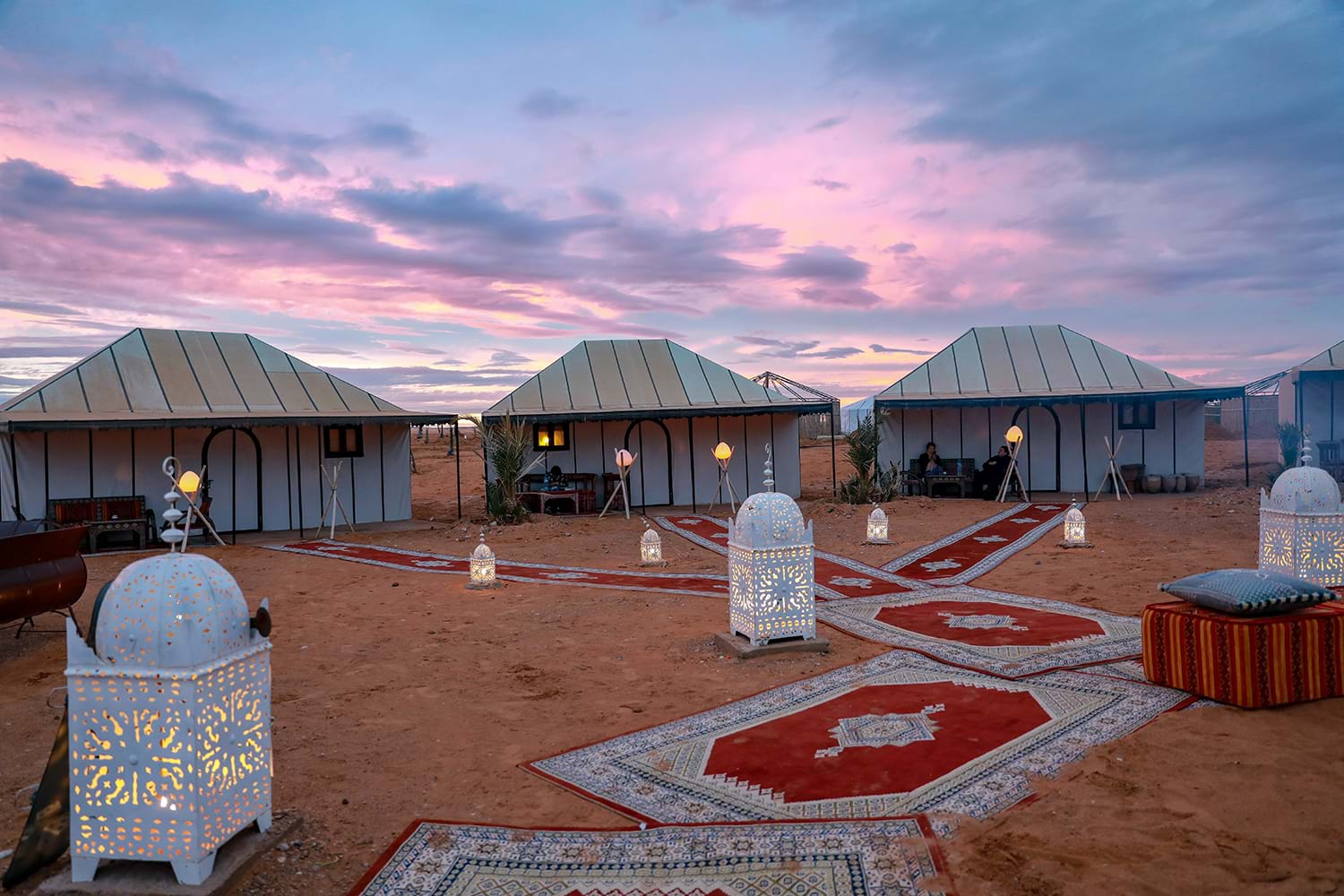 Photo by rigel on Unsplash

THE BOTTOM LINE ON MOROCCO


"With travelers looking more and more to find destinations outside of the well-trod paths of Paris, London, New York and Hawaii, Morocco ticks a lot of the boxes," Peters says. "It's a safe, well-secured country with a long, interesting history, amazing ruins, incredible landscapes, delicious local cuisine, and year-round wonderful weather.
"If you add this to its reasonable cost and warm, welcoming hosts, it's no wonder that it has been pushed up to the top of travel lists for people from around the world."
---
---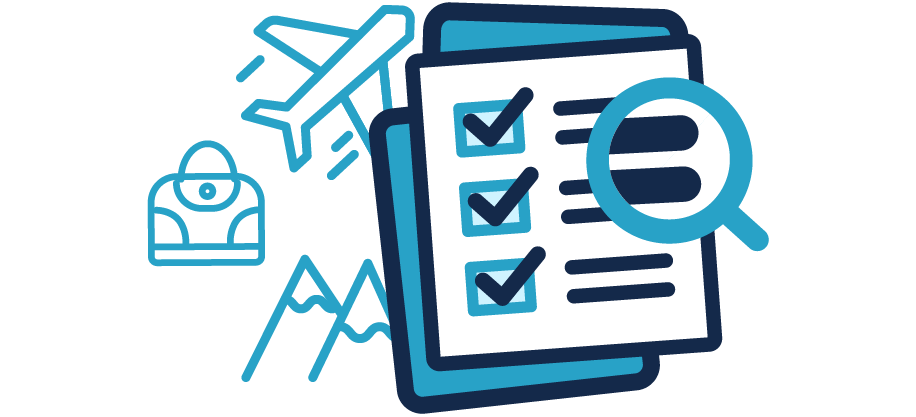 Questions About Travel Insurance?


Check out our online guide, "What Is Travel Insurance All About?" We've provided in-depth answers to all your travel insurance questions, starting with the basics.
---
Back To All Blogs