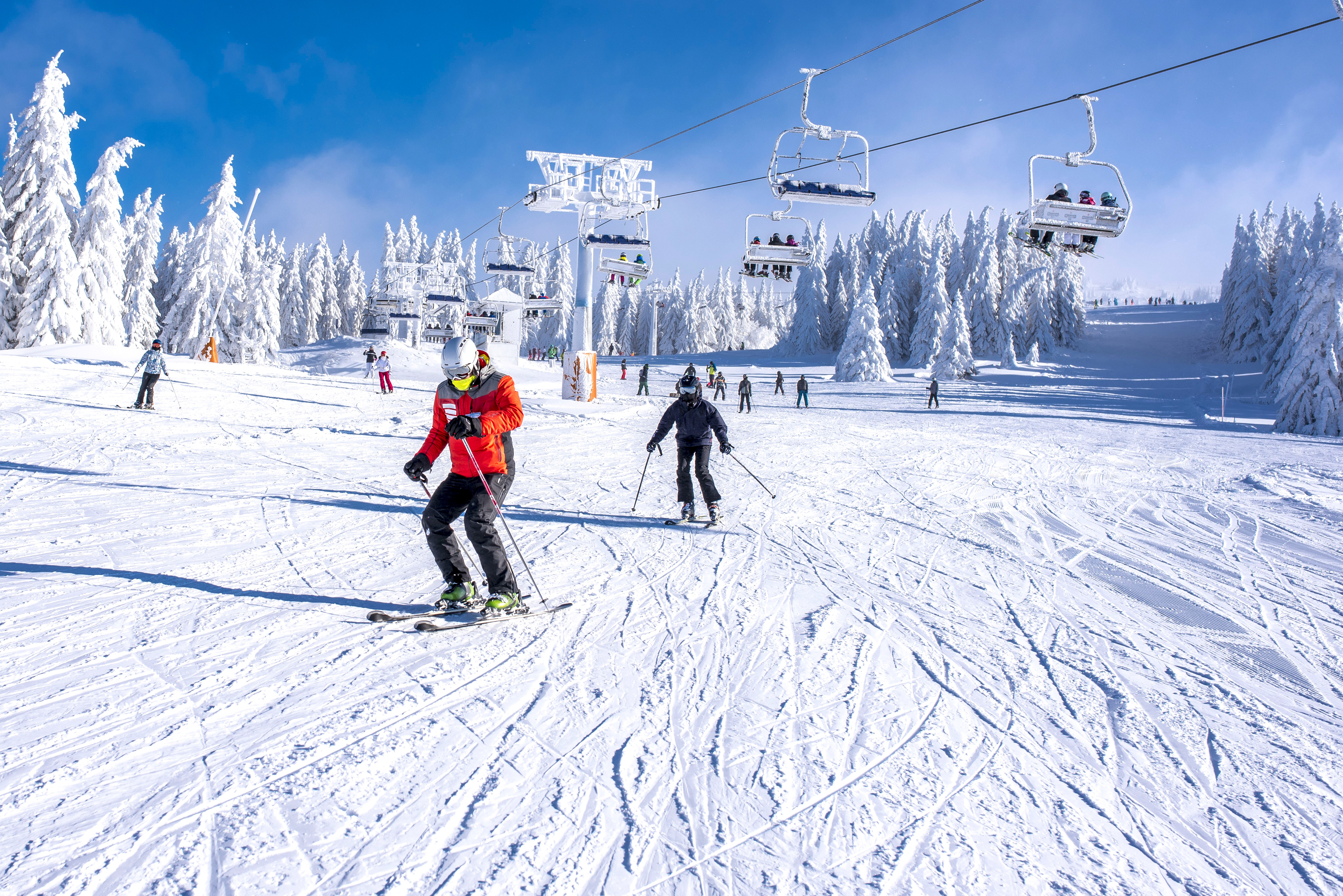 PLANNING THE PERFECT FAMILY SKI VACATION
Our family ski vacations are days like no others. Our only priority is to have fun.
No worries about schoolwork or work deadlines; these are times deliberately set aside to make crazy beautiful memories together.
A family photo on my desk says it all. The Colorado sun rides high in the fluorescent blue sky. We look like poster people advertising the glories of winter vacations.
Snow is flying and we're screaming with delight, playing in the fluffy white stuff while our two dogs streak by.
At the time this photo was snapped, we lived a short hour-and-a-half drive from Vail and not far from Breckenridge, Winter Park and Aspen. Later, we moved out-of-state, but frequently headed back to Colorado for family skiing.
Only then did I realize how much we took for granted when we didn't have to plan far ahead for that treasured ski experience.
Dirk Maroske, who learned to ski from his ski-racer uncle, said their family looks forward to their annual ski vacation each year and the deep family bonds and wonderful memories it engenders.
"Being out in nature all day and relaxing afterwards is one of the best family experiences you can have," he said.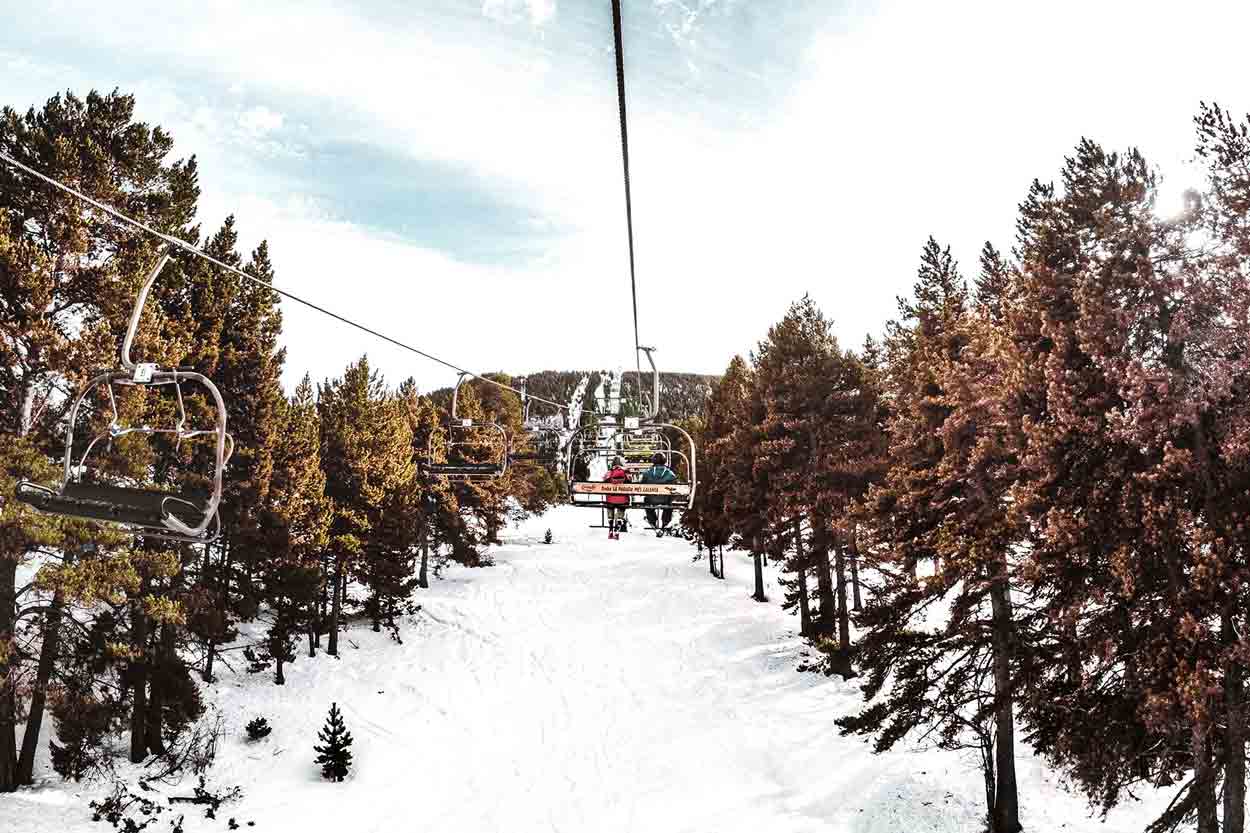 Photo credit: Jan Traid via Unsplash


It takes a lot of planning to organize a ski vacation, especially if your destination is far from home. (And obviously, ski travel insurance is a must.)
But the joys are unmatchable when you get to where you're going.
Family ski trips are a lot of fun, but no one ever said they were inexpensive. A three-to-four-day weekend for a family of four staying at a popular ski resort can easily cost $3,000 or more, including lodging, lift tickets and ski lessons – but not airfare, food, equipment rental or car rental.
Here are a few tips to help stretch your budget and give you the time of your life.

Be flexible
If you have school-aged children, you're probably looking at the same spring breaks and school vacations as a lot of families.
If you can be flexible and book your trip on weekdays instead of weekends, you may save money on accommodations at some resorts.
Another way around crowded ski areas during peak season is to book your getaway at a more remote ski area. That way you'll have more options and with shorter lift lines and smaller crowds. For instance, you could try:
Red Mountain Resort, in the interior of British Columbia due north of Spokane. This undiscovered gem offers pristine skiing in an underdeveloped area great for seasoned skiers, but has enough space for beginners and intermediates to enjoy. It's a great excuse for a Canadian ski vacation.


Big Sky, Mont.

This is another remote area that offers something for everyone in your family. It's close to Yellowstone National Park, and you'll love being able to spread out at one of the country's biggest but quietest ski areas.


Maroske recommends shopping around for ski packages.
"Since lift passes are a large portion of ski expenses, look for discounted tickets (like those found on Epic Pass) for ski areas which are not part of the big mountain passes," he said. "You can buy these online or at local shops or gas stations.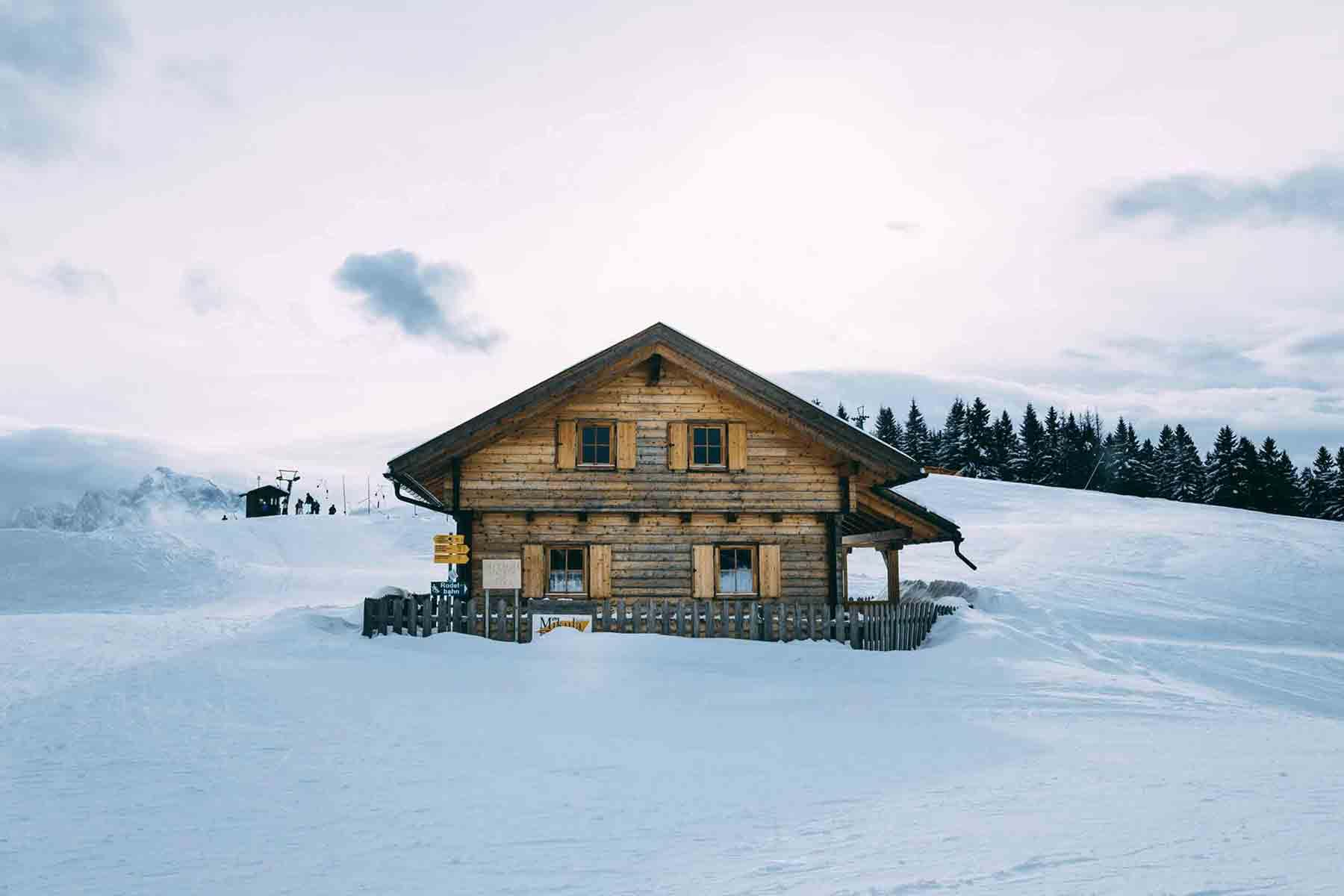 Photo credit: Bence Boros via Unsplash
Choose a resort near an airport
This may sound obvious, but here's the thing: Let's say you fly into Denver and arrange for a ground shuttle to take you to your ski destination hours away. If you take a major route such as I-70 west, you might find snow-packed, icy conditions that can close the passes and delay your journey.
That means you could miss a day of skiing – and that may end up costing more than if had you booked a flight directly to the local airport near Vail or Aspen.
Still, there are plenty of skiers who revel in taking a road trip to their final destination so they can take in grand scenery along the way.


Find the right ski destination for your family
An ideal site would offer runs for all levels of skiers.
Maroske pointed out that, "with different skill levels, it's important to find a location which offers ski-in possibilities so that anybody can easily go home when they are tired."
If you have beginners or others who need refresher lessons, look for a destination that prioritizes learning opportunities.
As Maroske's wife, Susanne, a PSIA-certified alpine ski instructor, put it, "When you can give someone else that gift of skiing by helping them learn to ski, it keeps on giving over their lifetime."

Find the right ski lodge or local home rental
Finding the right accommodation for your family should be put at the top of your list. Once you know where you want to spend your ski vacation, look for a place to stay as early as possible to get the best deals.
Many skiers start searching as early as the summer before their winter holiday.
If you start researching lodgings in July or August, you'll have far more choices and more price options than if you wait until late fall or early winter.
Don't forget to try vrbo.com, Airbnb or local resorts like Red Mountain or Big Sky.
Pack in layers
Before you head out, make sure you bring along the right clothing. No one wants to play outdoors in clothes that aren't waterproofed or insulated.
Pack waterproof ski jackets, snow pants and snowsuits, down or fleece vests, waterproof and insulated ski gloves or mittens and wool socks.
The key to packing for a ski vacation is to pack lots of warm layers. Weather conditions can change quickly on the mountain, and when you're prepared you'll have far more fun.


Decide whether to rent or buy ski gear
Here's a rule of thumb I've heard from several skiers: If you usually ski more than five days during a ski season, buying your own gear will be usually less expensive than renting.
Don't forget that if you're bringing your own ski equipment and flying to the ski area, you'll be paying for extra baggage.
Whatever you decide, don't skimp on buying or renting the most comfortable ski boots you can find. This is key to not just how you'll perform on the slopes, but also to skiing safe and feeling completely comfortable.

Car rentals
Before you decide to rent a car when you arrive at your destination, think through what your family wants to do besides ski.
If you're staying at the base of a ski hill, you may be not need a car to get around. If the resort has an airport shuttle service, you can save the rental-car fee.
If you want to combine a ski vacation with exploring local towns, restaurants, shops, and scenic drives, you'll want to rent a car. But if your main focus is to ski and hang out together during the evening around a wood-burning fireplace or hot tub, the rental car is probably an unnecessary expense.
At the end of the day, after you've been outdoors for many hours, you may be too tired to get behind the wheel and drive around looking for more escapism.
After all, tomorrow's another day – to conquer another mountain.
---
Sharyn Alden is a long-time travel writer with a media-relations business, Sharyn Alden Communications, Inc., based in Madison, Wis. Contact her at sharynalden@gmail.com.
---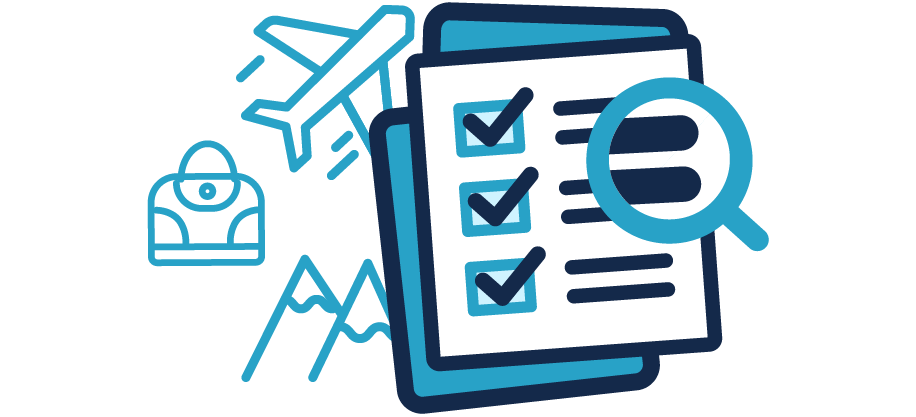 Questions About Travel Insurance?


Check out our online guide, "What Is Travel Insurance All About?" We've provided in-depth answers to all your travel insurance questions, starting with the basics.
---
Back To All Blogs