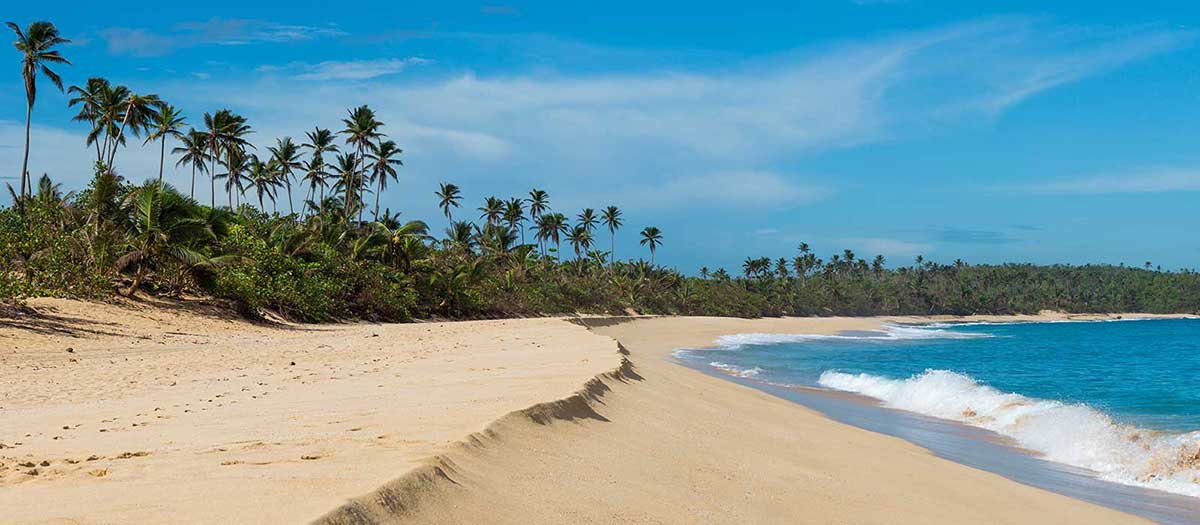 Photo by Alexis Antonio on Unsplash
IS IT SAFE TO TRAVEL TO PUERTO RICO? (2023 UPDATE)
Puerto Rico could be the perfect destination for American travelers. It's part of the U.S., so dollars work, your cellphone works, and your health insurance works. It sounds ideal – but is it safe to travel to Puerto Rico?
While there are still reasons to answer no, mainly having to do with the perpetual recovery from hurricanes and earthquakes, from the standpoint of general safety, the answer is yes – Puerto Rico remains one of the safer destinations in the Caribbean.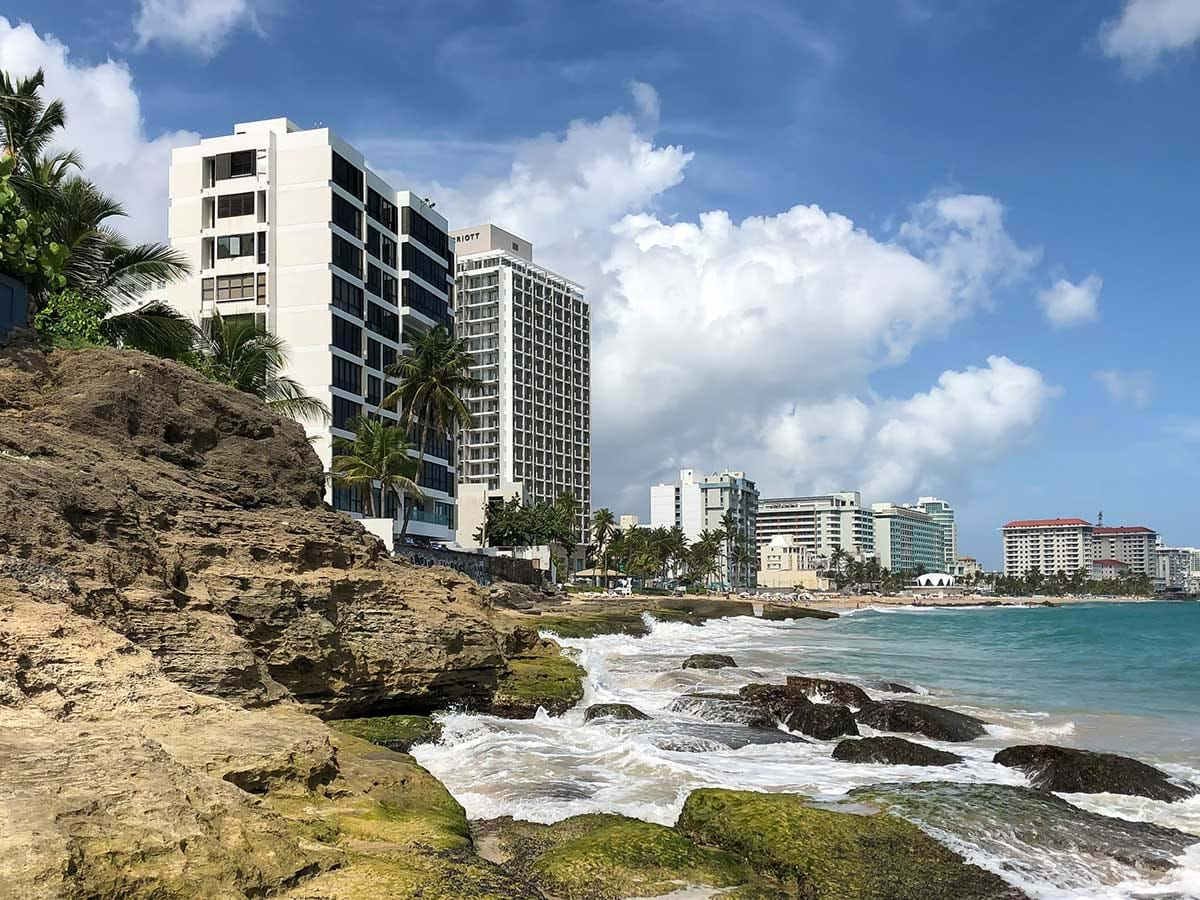 Photo by Feisdra on Unsplash

PUERTO RICO AND THE PANDEMIC


It seems like Puerto Rico has finally caught a break – and it took a pandemic to do it.
The territory wrapped up most of its big hurricane and earthquake reconstruction projects shortly before the COVID-19 pandemic hit. Then when international restrictions became the norm, Puerto Rico was ready and waiting to receive U.S. tourists.
The result: Puerto Rico has become one of the more popular Caribbean destinations for domestic tourists since the pandemic took hold, with 2022 travel up 7% from its previous peak in 2019.
The fact that Puerto Rico is a U.S. territory means that there are no visa or quarantine requirements. Even at this late stage, that's still a big thing.
Puerto Rico is shaping up as a particularly strong destination for vacation rentals. Airbnb alone has more than 10,000 lodging options for visitors, and Vrbo and others have ample inventories of vacation properties.
In an unusual turn, the storms have actually helped spur the emergence of art, music, and food scenes on the islands, making this one of the best times to visit Puerto Rico. And now that repairs have been completed to the trail system at El Yunque National Forest, America's only tropical rainforest, everything is in place for a multidimensional tourist experience.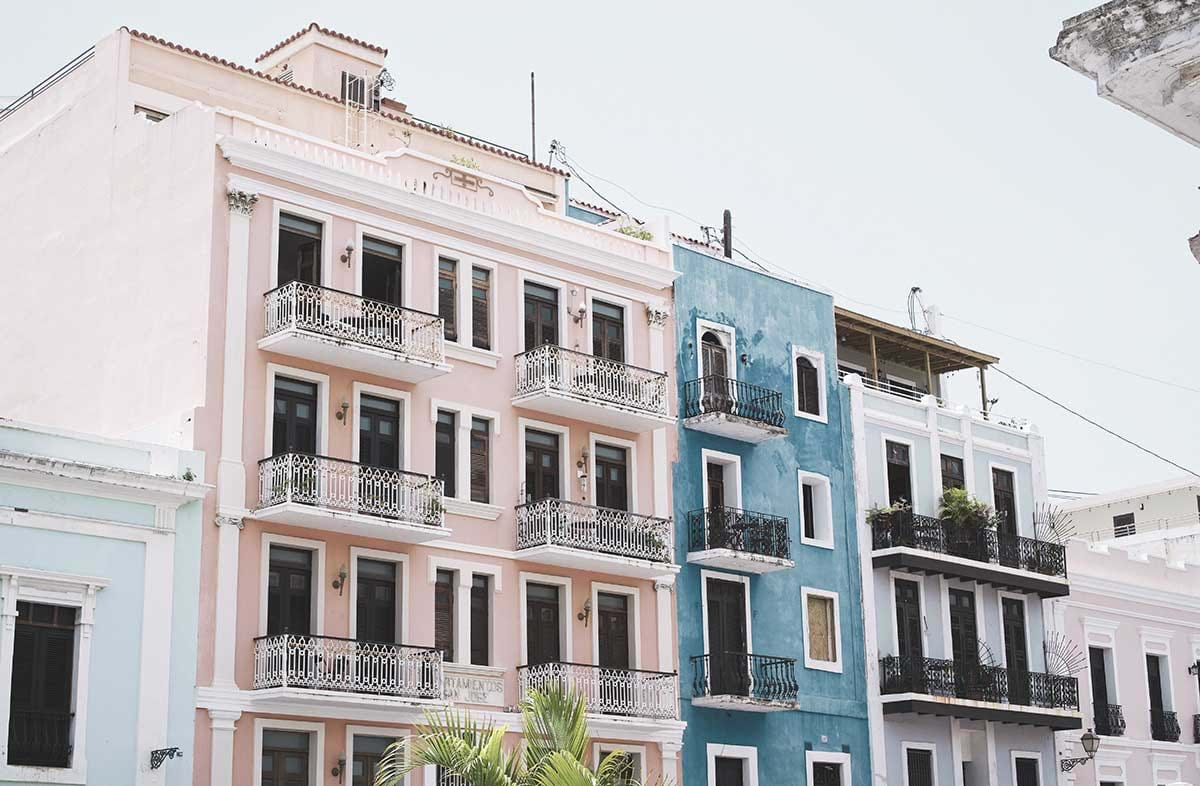 Photo by Robert V. Ruggiero on Unsplash

SAFETY CONCERNS IN PUERTO RICO


There are safety concerns, however.
Like Mexico and some other Caribbean islands, there's a high level of gun crime, drug trafficking and gang activity, and the homicide rate is relatively high.
There's also an issue with theft – mostly of the pickpocketing-and-purse-snatching variety, spurred in part by the island's pronounced economic inequality.
Then there's the weather.Hurricane Fiona hit Puerto Rico in September 2022, dumping up to 30 inches of rain on the island, causing floods and mudslides and disrupting the power grid again.
According to Travel Agent Central, there are few current disruptions to tourism, however airports are open, cruise traffic is operating normally and virtually everyone on the island has power.
Still, it's a reminder of how vulnerable Puerto Rico is to hurricanes and their aftermath.
With all that said, Puerto Rico is still one of the safest Caribbean islands, with a lower crime rate than many mainland U.S. cities.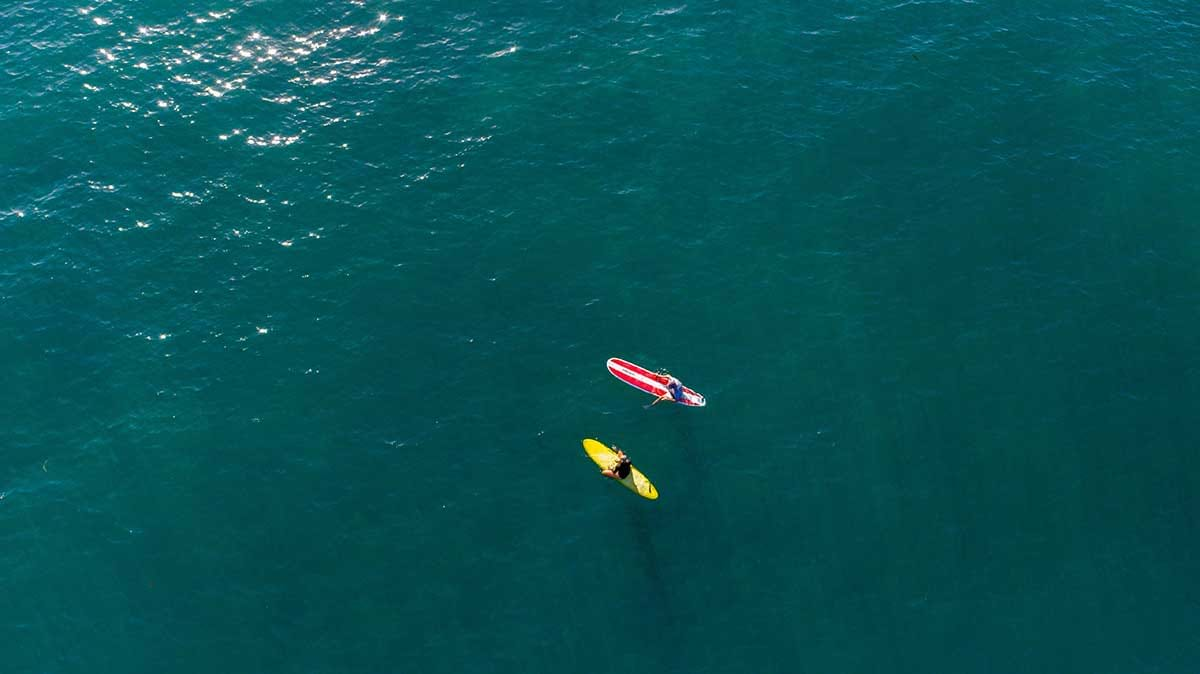 Photo by Daniel McCullough on Unsplash

Here are our top safety tips for traveling to Puerto Rico:
1. Be careful of your belongings. Don't leave them unattended, don't carry bags with long straps and don't hang bags on chairs. Consider purchasing a money belt or a money-hiding infinity scarf to hide your cash.
2. Try to blend in. If you can't look like a native, look like someone who knows their way around the island.
3. Learn some Spanish. You never know when you might need to ask for directions or get help.
4. Understand local laws. You can't drink on the streets in Old San Juan, for instance.
5. Be careful at night, especially in San Juan, and stay away from housing projects. Gangs operate there.
6. Watch for changes in weather and weather warnings.
7. Be careful in the rainforest. Tell people where you're going, take a map, wear shoes with good traction over wet rocks, and cover your legs and arms to protect against insects and poisonous plants.
8. Carry a basic medical kit, and insect repellent with DEET. Mosquitoes can carry the Zika virus and dengue fever.
9. Be careful when you swim. Riptides can be deadly, and there can be poisonous sea creatures like jellyfish. Read beach warning signs and swim parallel to a riptide if you get caught.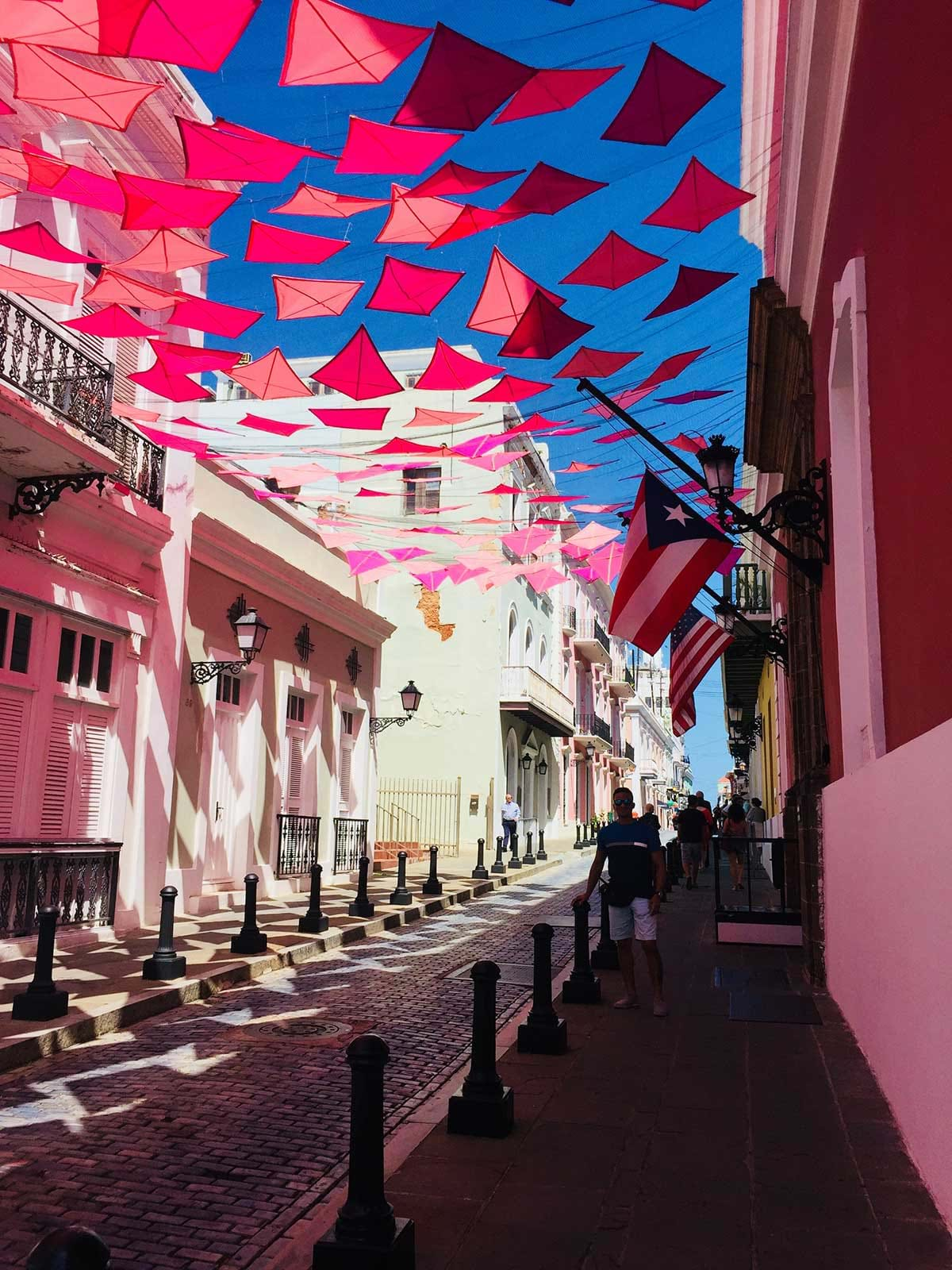 Photo by Ramiro Collazo on Unsplash

SOLO TRAVELER


If you're traveling by yourself, whether you're male or female, add on these tips for solo travelers:
Let people know where you're going, what you're going to be doing, and where you're going to be staying. Provide multiple people with multiple ways of contacting you. Keep their contact info with you.

Spread around your money in different pockets. Use a credit card in lieu of carrying lots of cash.

Research your lodgings before booking. Pay extra attention to reviews written by other solo travelers.

Dress to blend in, not to stand out. It will keep you from attracting unwanted attention, and it may be more comfortable besides.

Ask locals what to do, where to go, and places to eat and drink. This is the best way to find the best spots in Puerto Rico.

Make friends with other travelers, or join a tour. You don't have to spend all day with other travelers, but it's a great break from the solo grind.

Be alcohol-smart and avoid drugs, regardless if you're staying at a resort or out on your own. Don't accept drinks from strangers. Drink-spiking can and does happen.

If someone's attention is making you feel uncomfortable, be firm but polite, and decline their advances.

Don't tell just anybody the details of your trip, your marital status, or other personal details. Be friendly, but restrained.

If you're in trouble, make noise. Let others know about your situation.

If you have to walk anywhere after dark, stick to busy spots where there are lots of other people.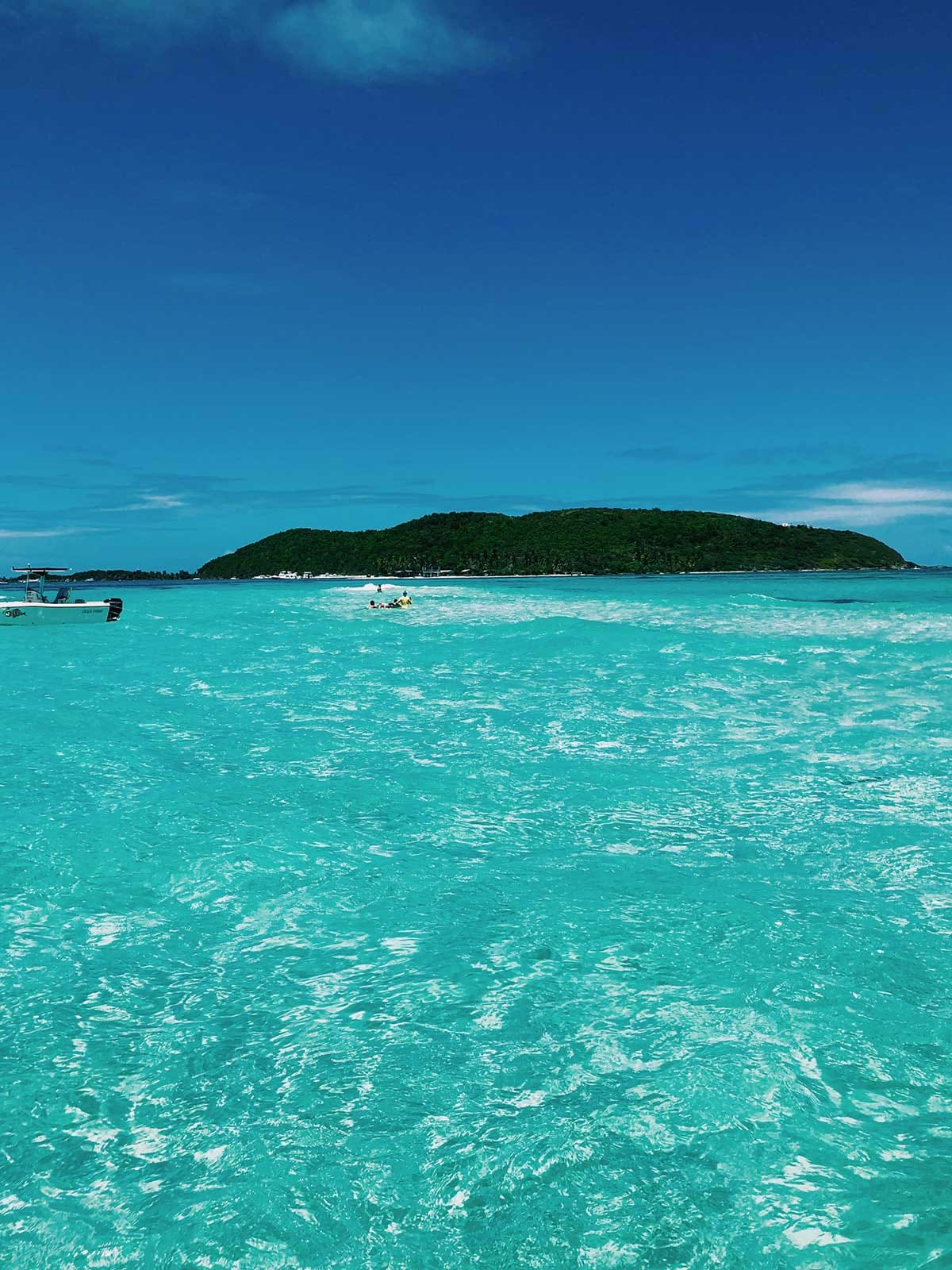 Photo by Jose Pagan on Unsplash

FAMILY SAFETY TIPS IN PUERTO RICO


From the El Yunque rainforest to the bioluminescent waters of Mosquito Bay to the caves of Parque de las Cavernas del Río Camuy, Puerto Rico has the tropical beaches and clean sand that make it perfect for families.
There's a whole range of accommodation options available in Puerto Rico. Look for beach rentals or resorts with kids' clubs.
Most of the hiking trails, like the short trail up to Mt. Britton in El Yunque National Forest, are kid-friendly. Still, it's important to wear long sleeves when hiking, carry a first-aid kit and plenty of water and snacks, and use sunscreen and insect repellent with DEET.
Much of that advice goes double when you're on the beach.
Finally, check opening and closing hours for attractions before you go, or call ahead. Hours can vary, or may not be consistently followed.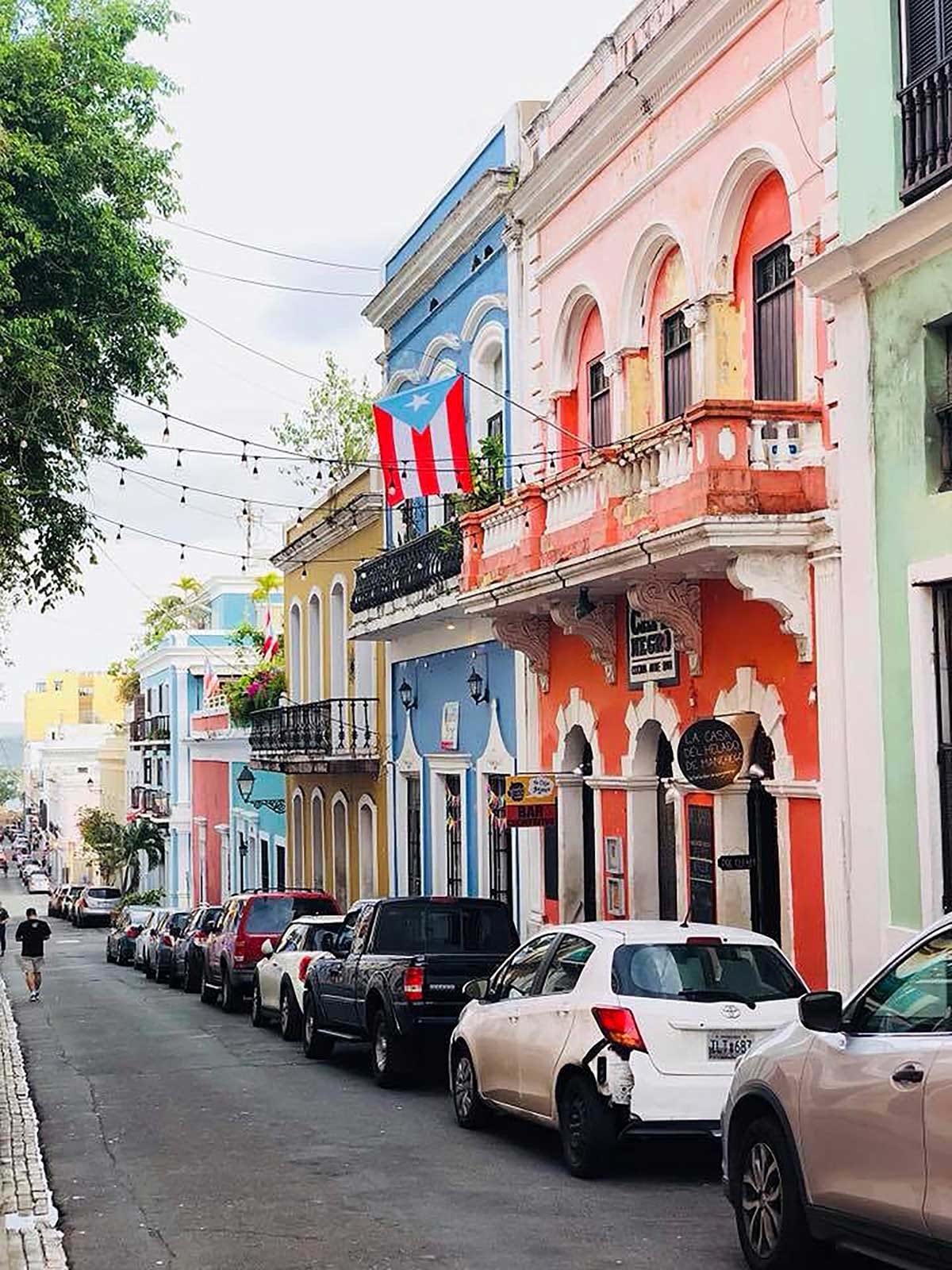 Photo by Alex George on Unsplash

DRIVING IN PUERTO RICO


Driving in Puerto Rico can be challenging. Not all roads or traffic signals have been fully repaired or maintained since the hurricanes.
Drivers tend to be aggressive and often pay scant attention to traffic laws. In addition, carjackings can happen at night, especially in rural areas.
In Old San Juan and other urban areas, traffic can be horrible; on the other hand, driving in rural areas and on mountain roads can be frightening – narrow, rutted roads with sheer dropoffs and animals wandering into the path of oncoming traffic.
Also, GPS systems can be iffy in Puerto Rico. Having a good map and some Spanish phrases so you can ask for directions is a good idea.
Finally, keep all valuables out of sight when your car is parked.


Rentals, rideshares, and public transportation
There's generally a good supply of rental cars, but reservations are recommended. So is solid rental-car insurance.
Ubers and other rideshares are safe in Puerto Rico, but can be unreliable, with spotty service. Often a taxi is a better option, especially at night. Look for cars that say "Taxi Touristico" on the side. Ask your hotel concierge to get you a taxi, or recommend a place to get one.
Public transport in Puerto Rico is generally safe, but all the forms of Puerto Rican public transport – buses, trams, and trolleys – can have service issues, with routes that aren't always tourist-friendly.
Keep a hand on your bags when taking public transport, and don't stow anything in an overhead bin or compartment.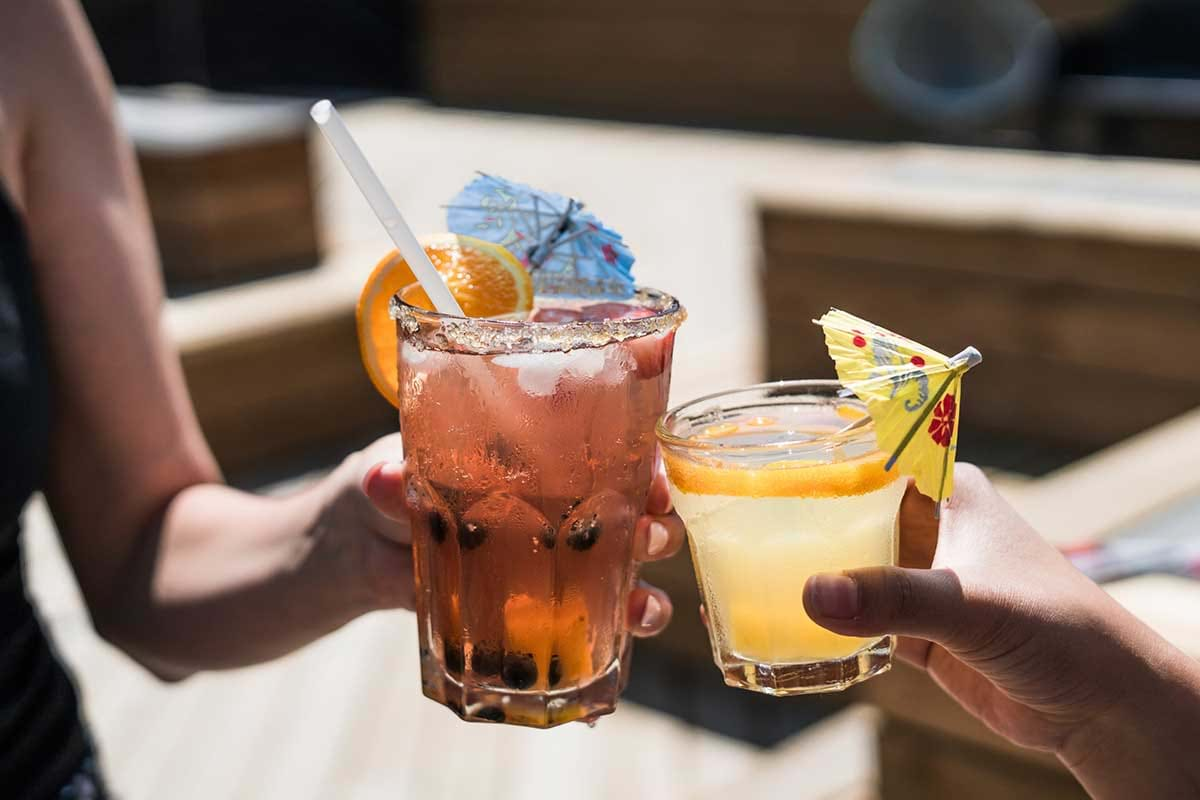 Photo by Burst from Pexels

FOOD SAFETY IN PUERTO RICO


Puerto Rico can be a great place to eat. Food trucks serve up some amazing street food, and high-end cuisine is undergoing a renaissance.
In general, try to follow these tips when eating in Puerto Rico:
Don't go where the tourists go. Especially in heavily touristed areas, avoid the highly advertised places with bilingual menus. For a genuine eating experience, avoid the hotel restaurant and ask some locals instead.

Go to restaurants and food trucks that have a lot of local traffic. Bustling places with quick turnover of locals are often a good choice. Avoid places that aren't heavily patronized where the food looks like it's been sitting around all day.

Take your time. You can't eat everything at once. Taste, sample, and leave room for dessert.

Trust the water – but verify. In the cities, most water is drinkable; in the outlying areas, not so much. Ask locals if the water's safe to drink; otherwise, drink bottled water or carry a water bottle that you fill from a reputable source.
The good news for American travelers who get sick or injured in Puerto Rico is that your health insurance will likely cover many of your expenses. The healthcare system is one of the best in the Caribbean, and 911 calls work the same way they do stateside.
Still, travel medical insurance with emergency evacuation coverage is still a good idea.
During Puerto Rico's long journey back to normal, residents and tourists alike have found that the definition of "normal" has changed – but mostly in a good way. Puerto Rico is a pleasant surprise for many visitors, and that seems likely to continue.
---
---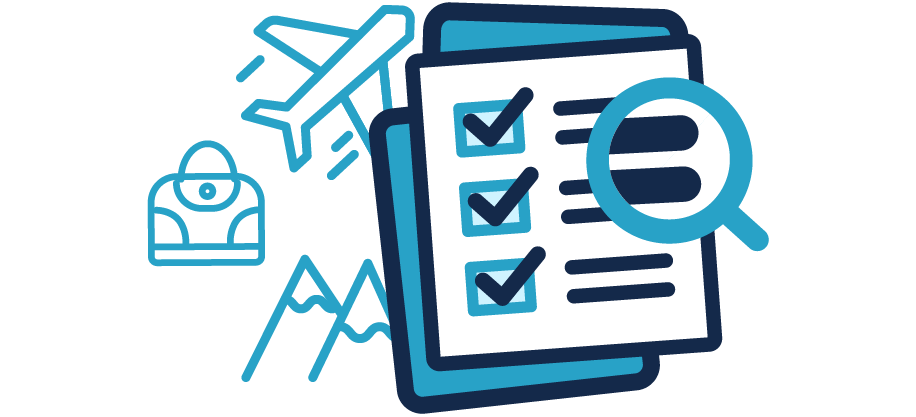 Questions About Travel Insurance?


Check out our online guide, "What Is Travel Insurance All About?" We've provided in-depth answers to all your travel insurance questions, starting with the basics.
---
Back To All Blogs