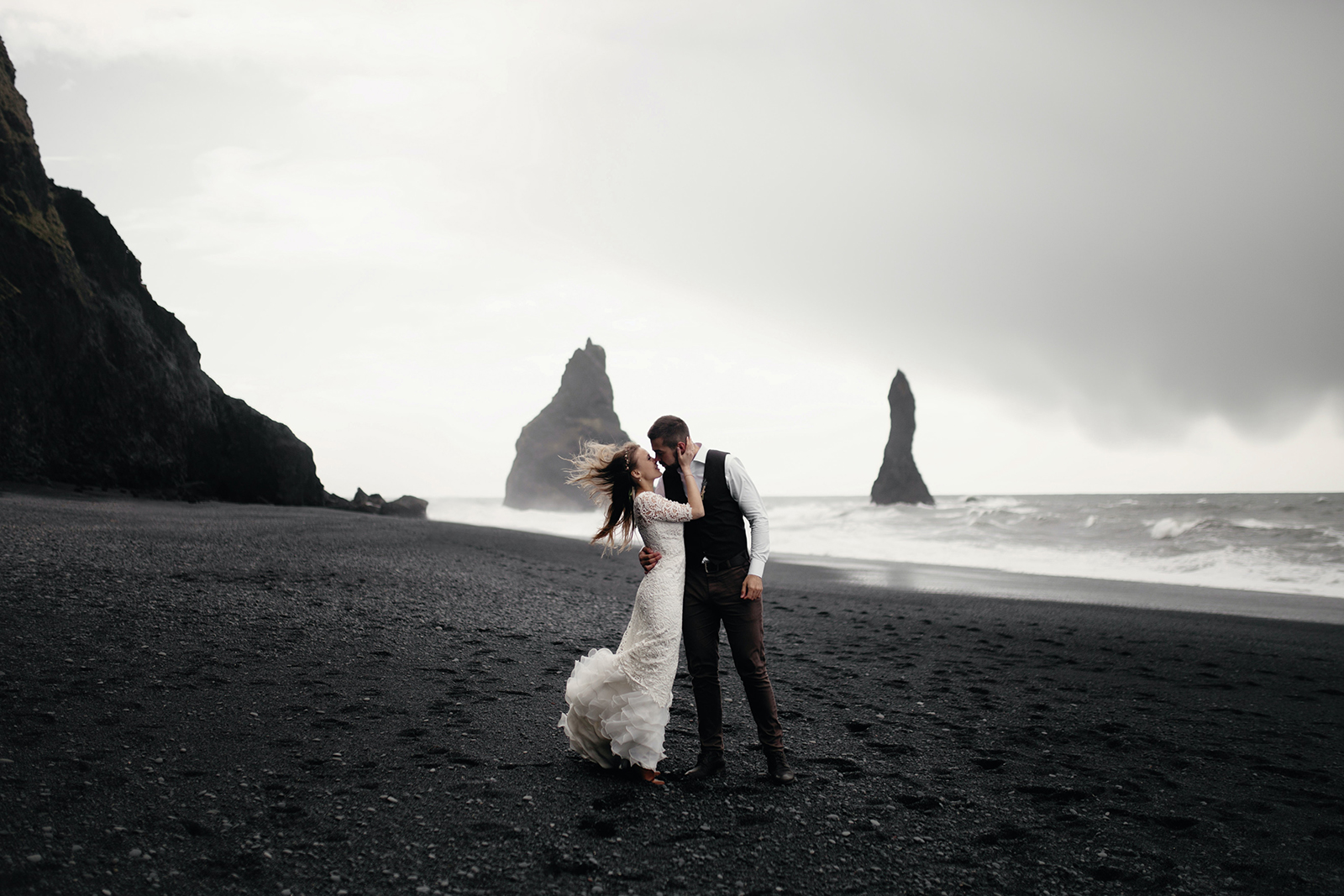 Photo by Dmitry Schemelev on Unsplash
THE SAFEST DESTINATIONS FOR DESTINATION WEDDINGS
Destination weddings are red-hot right now. But with destination weddings come concerns such as demand for venues and concerns about cost. However, one factor that absolutely shouldn't be overlooked is the need to choose a safe destination for your destination wedding.
With The Knot predicting that 2022 will be a record-shattering year for destination weddings, it's clear that there's a lot on the line with your wedding – and we're not just referring to the cost.

DESTINATION WEDDINGS ARE EXPENSIVE TRIPS THAT DEMAND SAFETY AND DESERVE PROTECTION

About that cost: Brides magazine estimated the average cost of a destination wedding in 2021 as $35,000 – and remember, that was pre-inflation.
Thinking of attending a destination wedding? In 2021, weddingforward.com put the cost per guest at $1,032 for domestic weddings and $2,623 for international weddings – again, pre-inflation.
That's a huge investment that needs to be protected – and you can take a huge step toward protecting your destination wedding simply by choosing a safe destination at the outset.

Safe and desirable wedding destinations
Fortunately, some of the most desirable wedding destinations in the world are also some of the safest.
To prove that point, we've selected 12 destinations – six countries and six cities – from our lists of the World's Safest Countries and the World's Safest Cities that also appear in one or more of the following:
Here are the destination-wedding destinations that sit at the crossroads of safety and desirability – countries first, then cities, ranked in descending order based on safety.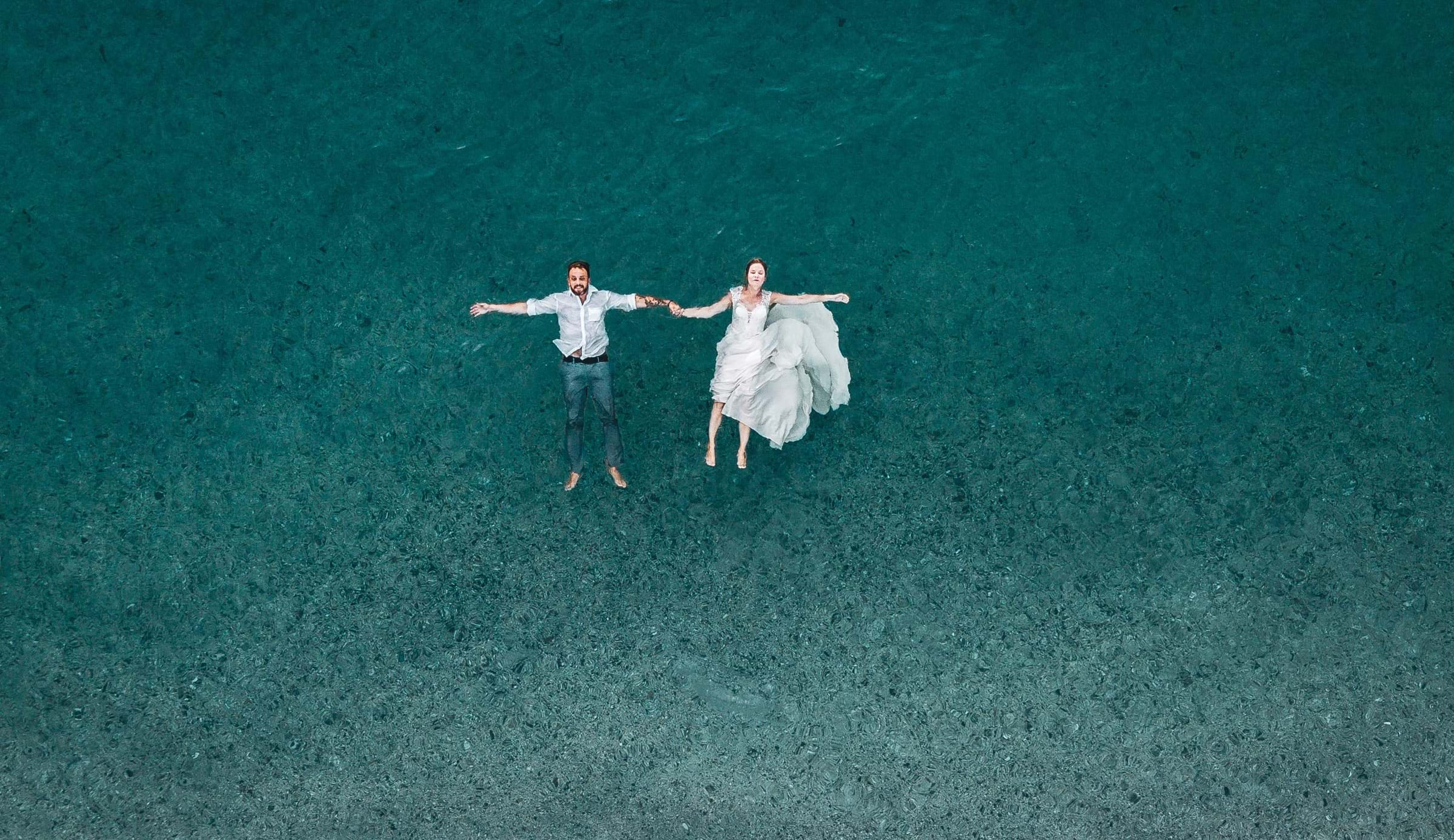 Photo by Paul Gilmore on Unsplash

COUNTRIES

Australia
Safety ranking: BHTP #2
Desirability ranking: The Knot #8
Comments: Australia is a perennial top-10 finisher in our Safest Destinations rankings. This year it received particularly high marks for safety from violent crime and women's safety.
As for its desirability as a wedding destination, The Knot reports, "The land down under features gorgeous landscapes, from urban cities to the rugged outback and the unforgettable Great Barrier Reef, as well as upscale eateries influenced by Europe, Asia and homegrown spicing. And the local wines are world-class." What more could you ask for?

Ireland
Safety ranking: BHTP #6
Desirability ranking: T+L Top 10; The Knot #13
Comments: Per T+L: "For a fairy-tale wedding in a historic castle surrounded by lush landscapes, Ireland is your best bet. But there's far more to the Emerald Isle than that: You can also wed in an idyllic seaside village, atop an oceanfront cliff, or in a Gothic cathedral." Makes you want to tie the knot all over again, doesn't it?
If you opt for the Emerald Isle, you'll also be choosing one of the world's safest destinations, according to American travelers in the BHTP survey and organizations like Vision of Humanity and GeoSure Global.

France
Safety ranking: BHTP #9
Desirability ranking: T+L Top 10; The Knot #10; Harper's Bazaar Top 23; TrendSpotter #5
Comments: Gee, everyone thinks France is a great place for a destination wedding. Go figure.
Seriously, France is the traditional home of romance – and you don't have to go anywhere near Paris to tap into that romantic vibe. There's the Cote d'Azur (a/k/a Saint-Tropez and Cannes) and Provence, where according to TrendSpotter, "Romantic cobblestoned lanes, fairytale villages and dreamy fields of lavender fill the lush green hills." That'll suffice.
As for safety, France is generally around the top 15 for traveler safety; in 2022, it received high marks for safety for people of color and LGBTQ individuals, as well as pandemic-related health measures.

Spain
Safety ranking: BHTP #10
Desirability ranking: TrendSpotter #7
Comments: "If you're seeking a unique wedding destination, Spain has something for everyone," TrendSpotter says, and that about sums it up.
You can opt for the art and architecture of Barcelona, the gardens of Madrid, the southern cities of Grenada and Seville, or even something edgier like Ibiza – but whatever Spanish destination you choose for your wedding, know that you're traveling to one of the world's top-10 safest countries, a destination that receives particularly high marks for health measures and safe cities.

New Zealand
Safety ranking: BHTP #11
Desirability ranking: The Knot #6
Comments: Eleventh in safety is actually a low finish for New Zealand, which has come in as high as third in the BHTP safest-places rankings.
The country ranks high for beauty, too. According to The Knot, "Our pick for special spots to get hitched: Great Barrier Island, with its more rugged landscape, frequent wildlife sightings and secluded hot springs; the snow-capped Southern Alps for stunning views, including waterside canyons; and one of the many offshore islands, such as Waiheke Island, known for their vineyards and olive groves."

Italy
Safety ranking: BHTP #13
Desirability ranking: Harper's Bazaar Top 23; T+L Top 10
Comments: The country Travel + Leisure calls "one of the dreamiest countries for a wedding" also offers some of the greatest variety in wedding destinations. Whether you choose Sicily, the Amalfi Coast, Lake Como, or Rome (see below), you're assured of an unmatched setting and a great time.
And since the country is perennially around the top 10 for the world's safest countries, chances are good that everyone will be safe going to and from the ceremony and traveling through the country (which is highly recommended – why go to Italy only for a wedding?).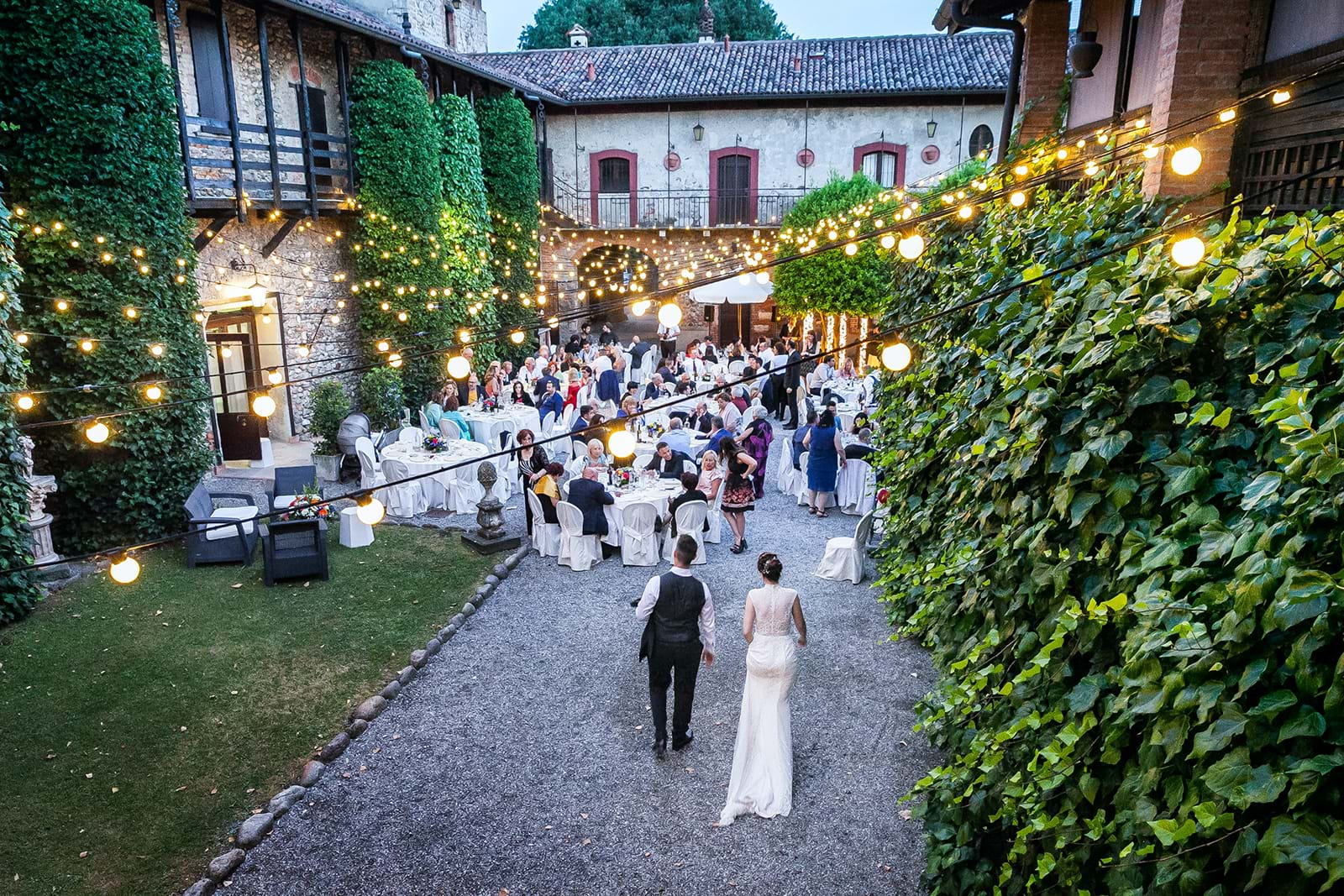 Photo by Carlo Buttinoni on Unsplash
CITIES

London
Safety ranking: #6 on BHTP's list of the Safest Cities To Travel To In 2022
Desirability ranking: Harper's Bazaar Top 23
Comments: Getting married in a palace, anyone? As Harper's Bazaar reports, "With world-class facilities, available international air links, and an unparalleled selection of unique venues—from 5-star luxe hotels to medieval and royal palaces, London offers a truly unique experience for a destination wedding."
If that's not enough, the BHTP rankings praise London for its across-the-board safety, particularly on a neighborhood-by-neighborhood basis.

Honolulu
Safety ranking: BHTP #6 (2021)
Desirability ranking: The Knot #24
Comments: The Knot says that Honolulu is located on "the liveliest of the Hawaiian islands," and adds that it's the "most convenient for a destination wedding because it has the biggest airport and the most frequent direct flights from the mainland."
You want more and better? The only year Honolulu was an eligible city in BHTP's Safest Cities Rankings it finished sixth overall. So who's up for an Hawaiian wedding?

Rome
Safety ranking: BHTP #10
Desirability ranking: TrendSpotter #4; The Knot #11; Harper's Bazaar Top 23
Comments: According to The Knot, "With more artistic monuments than just about any other city in the world, Rome offers the ultimate wedding photo op." It beats posing the wedding party in a barn, that's for sure.
Beyond that, Rome has received high marks for safety from all the experts – not just BHTP, but GeoSure Global and The Economist.

Las Vegas
Safety ranking: BHTP #11
Desirability ranking: The Knot #30
Comments: It takes a bold couple to think beyond the cliches and embrace Las Vegas as the perfect wedding destination.
In addition to being just outside of the top 10 safest cities in the world, Vegas really does have everything you're looking for in a destination – "we're talking bold ballrooms, cool restaurants and chic poolside settings, plus hundreds of resorts and hotels that offer wedding packages for every budget," according to The Knot.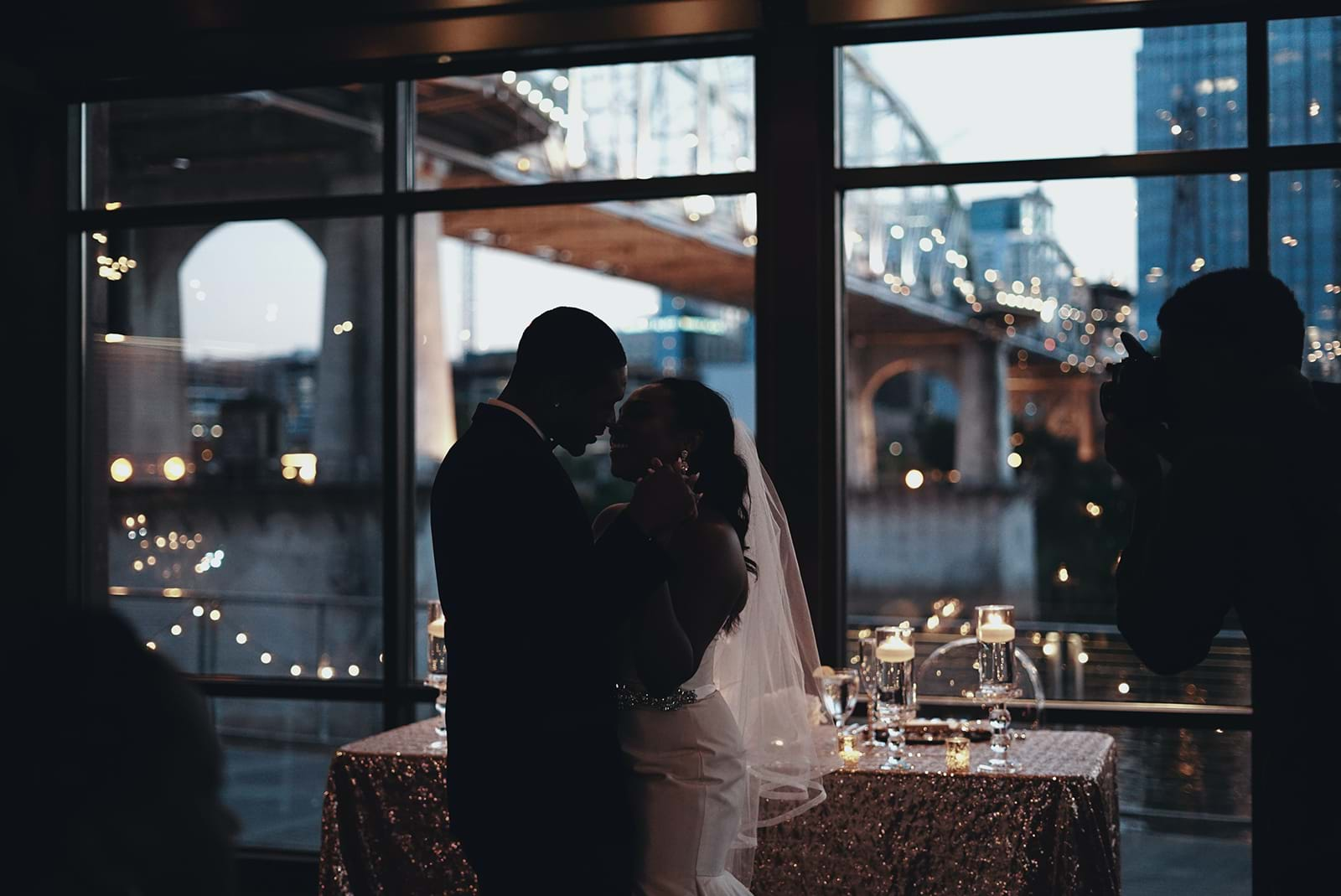 Photo by Andre Hunter on Unsplash

New York City
Safety ranking: BHTP #12
Desirability ranking: Harper's Bazaar Top 23; The Knot #25
Comments: Per Harper's Bazaar, "The 'city that never sleeps' offers plenty to get your guests excited to make the trip: Broadway shows, museums and galleries, four-star restaurants, crazy-fun nightlife, and block after block of shopping, as well as classic tourist attractions, like the Empire State Building, Statue of Liberty and Times Square." That's a lot – and doesn't even get into the ample availability of venues, caterers, and wedding planners.
It's also a destination that's become safer over the years, reflected by a BHTP safety ranking better than that of Paris, Seoul, or Dubai.

Paris
Safety ranking: BHTP #13
Desirability ranking: TrendSpotter #8
Comments: Speaking of Paris, the City of Lights is also a city of neighborhoods, most of which get high safety ratings from GeoSure Global, which provides safety scores on almost a block-by-block basis.
As for its suitability as a wedding destination, is there any question? In the words of TrendSpotter, "Boasting artistic and architectural wonders, lush gardens and, of course, the Eiffel Tower, finding the perfect place to host your wedding in this charming city presents no challenges." And when it comes to the perfect wedding, who needs challenges?
You also don't need challenges when it comes to medical issues or other travel mishaps affecting your destination wedding.
Destination weddings need to be protected – ideally with wedding or event insurance plus travel insurance from Berkshire Hathaway Travel Protection.
Our plans fit your plans. Get a quote and see for yourself.
---
---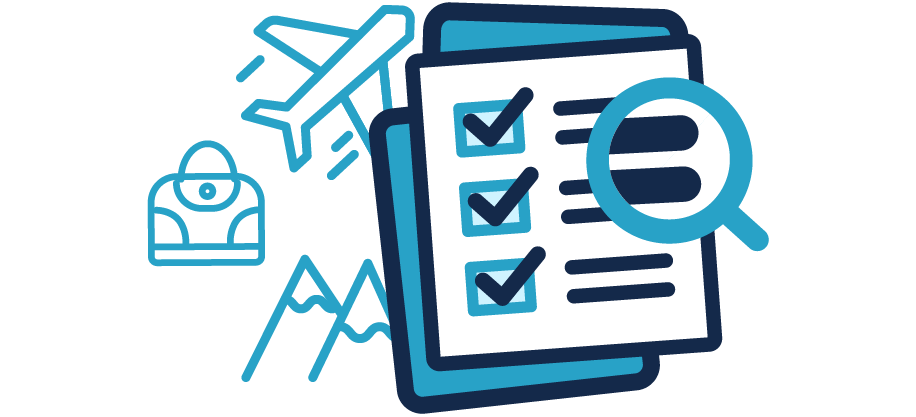 Questions About Travel Insurance?


Check out our online guide, "What Is Travel Insurance All About?" We've provided in-depth answers to all your travel insurance questions, starting with the basics.
---
Back To All Blogs