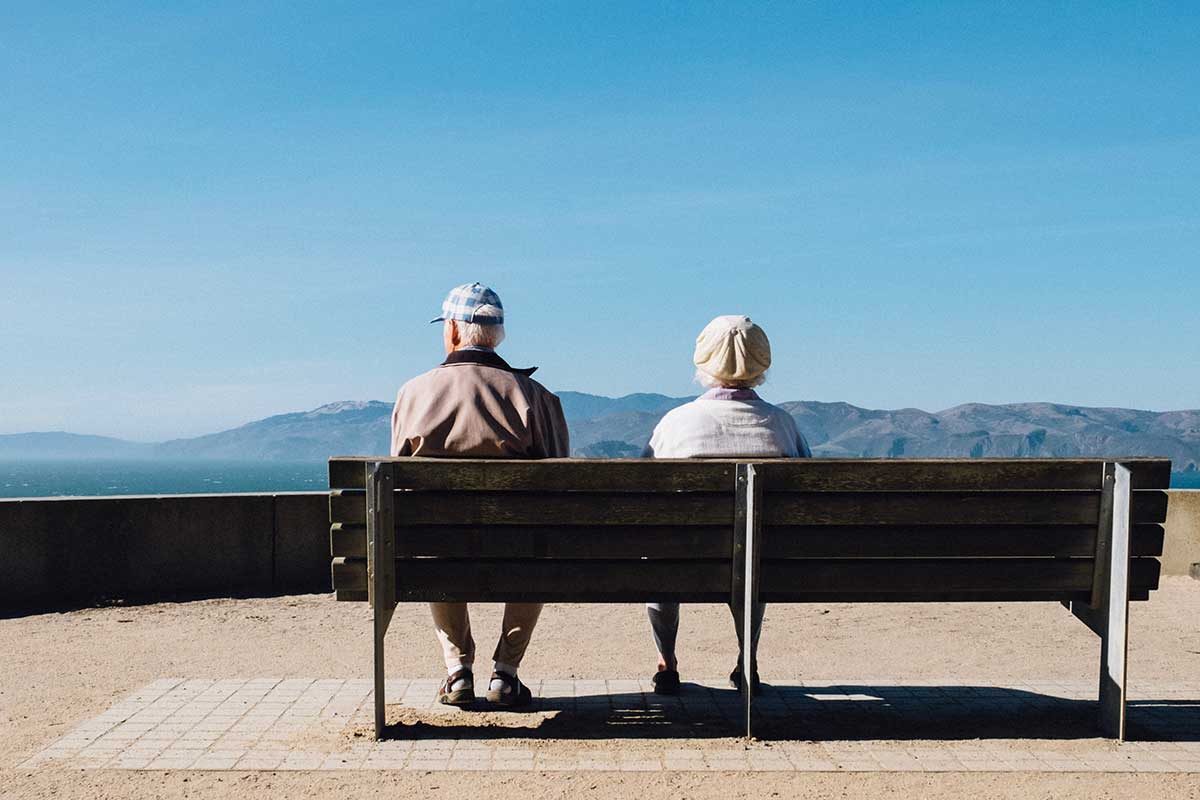 Photo by Matthew Bennett on Unsplash
HOW SENIORS CAN TRAVEL SAFELY ANYWHERE IN THE WORLD … SOON (2021 UPDATE)
No segment of the traveling public has been hit harder by the pandemic than senior travelers. They were more likely to get sick and more likely to travel. But as society, travel and travelers inch closer to a "new normal," what does that mean for the broader issue of senior travel safety?
It means that even though seniors have consistently tended to be more risk-averse and safety-conscious when they travel, now they have to be more careful than ever.

SENIOR TRAVEL AND THE PANDEMIC


The pandemic really put a damper on seniors' travel plans.
In 2019, the year before the pandemic, roughly half of all seniors who took a Berkshire Hathaway Travel Protection survey said they planned to spend $5,000 or more on travel that year. In 2020, that number decreased to less than 18%.
This particularly hit the cruise segment hard, with the number of seniors saying they cancelled a cruise in 2020 falling by nearly 50% from 2019 levels.
However, anecdotal reports and broad-scale research have both shown that as seniors get vaccinated (and they tend to be a priority demographic in most states and countries) they tend to act on that pent-up urge to travel.
This has created a "boomlet" in travel among seniors – one that should only grow and continue as more seniors get vaccinated.
In fact, for many seniors the issue is not whether to travel but where they're allowed to visit.
So while the senior travel rush is concentrated domestically right now, it's only a matter of time before it expands internationally to tried-and-true senior travel favorites like senior cruises and tours.
For the last several years, our research was showing that Millennials were going to drive future travel booms, taking over that mantle from senior travelers. For 2021 at least, it appears the roles are reversed.


How Seniors Can Travel Safely
For a long time, the recommendations for senior travel safety were the same: Be aware, be careful, stay smart about alcohol, and hang onto your bags and papers.
However, now there's another category that needs to be added: be COVID-smart.
Here are some specific tips seniors can employ to travel more safely through and after the duration of the pandemic: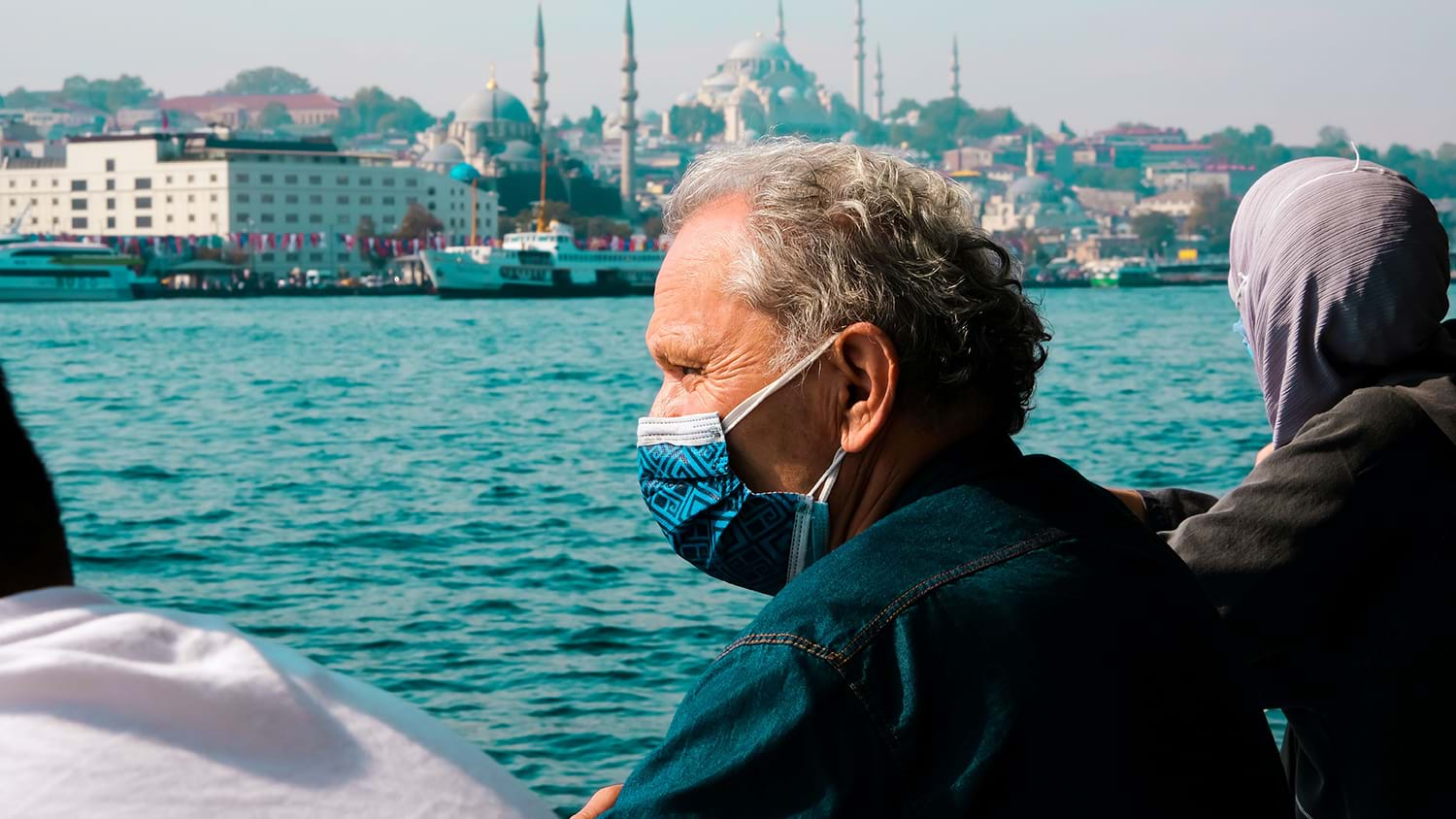 Photo by Can yılmaz on Unsplash

STAYING COVID-SAFE


Follow CDC guidelines.
For now, the best thing you can do to protect the health and well-being of yourself and others is to continue to follow the guidelines laid out by the Centers for Disease Control and Prevention (CDC).
By now, the CDC guidelines should be familiar to everyone – though there are variations on the themes specifically for travel outlined on the CDC's COVID-travel webpage:
Wear a mask over your nose and mouth when in public settings. Masks are required on planes, buses, trains, and other forms of public transportation, as well as within most domestic airports.

Avoid crowds and stay at least 6 feet/2 meters (about 2 arm lengths) from anyone who did not travel with you ... both indoors and outdoors.

Wash your hands often or use hand sanitizer.

Bring extra supplies, such as masks and hand sanitizer.

Avoid contact with anyone who is sick.


Don't travel to large gatherings.
As the CDC outlines, large gatherings like wedding and family reunions can be "superspreader" events. For the time being, it's best to put the brakes on the multigenerational cruise or your cousin's funeral.
This also applies to mass gatherings that don't necessarily involve large numbers of friends and family, such as sporting events or concerts.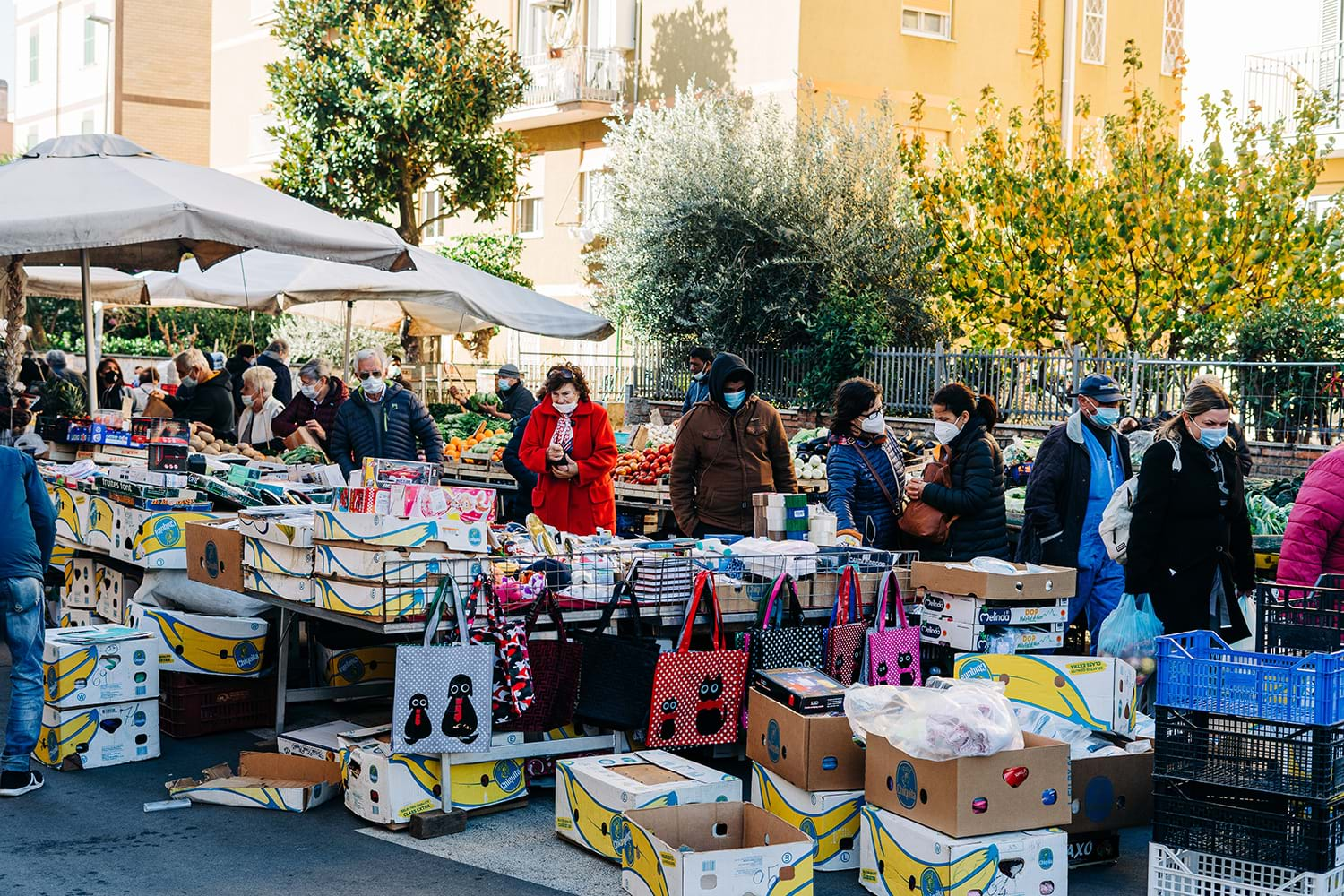 Photo by Gabriella Clare Marino on Unsplash

Check local restrictions and regulations.
Know before you go. Not every country, state or city has the same regulations for travel and activities during the pandemic. Many countries are still not allowing travelers from the United States.
Before you book any travel, check out the CDC's state-by-state travel tracker, and the COVID-related resources at travel.state.gov.


Ask travel providers about their COVID protocols.
Hotels, cruise lines, airlines, and other travel providers differ in the way they clean and sanitize seats, rooms and public areas. Researching cleaning protocols before you book travel can help you choose a conveyance or lodging that meets your standards for cleanliness and sanitation.
If you can't find information on a travel provider's website, contact them directly (or have your travel professional contact them). These days, it's a more-than-legitimate question.


Get confirmation of your vaccination.
The jury's still out on whether there will be a global standard for a "vaccination passport" that will provide certified proof of vaccination accepted worldwide.
In the meantime, when you get vaccinated, ask for documentation of your vaccination and carry it with you when you travel. (Actually, make several copies. Bring two with you and carry them in different locations, and leave one at home, in case you lose the ones you carry.)


Understand how your travel insurance plan covers COVID-related issues.
Pandemic-related closures of a country's borders are generally not a covered reason for trip cancellation or interruption. Being hospitalized abroad if you contract COVID on your trip may be a covered reason in many plans, like Berkshire Hathaway Travel Protection, which treats COVID the same as any other sickness.
If you've bought travel insurance for an upcoming trip and are wondering how COVID-related claims are processed, read your policy. If it's still not clear, contact your travel insurance provider.
Here's how seniors can stay safe in these other common travel situations.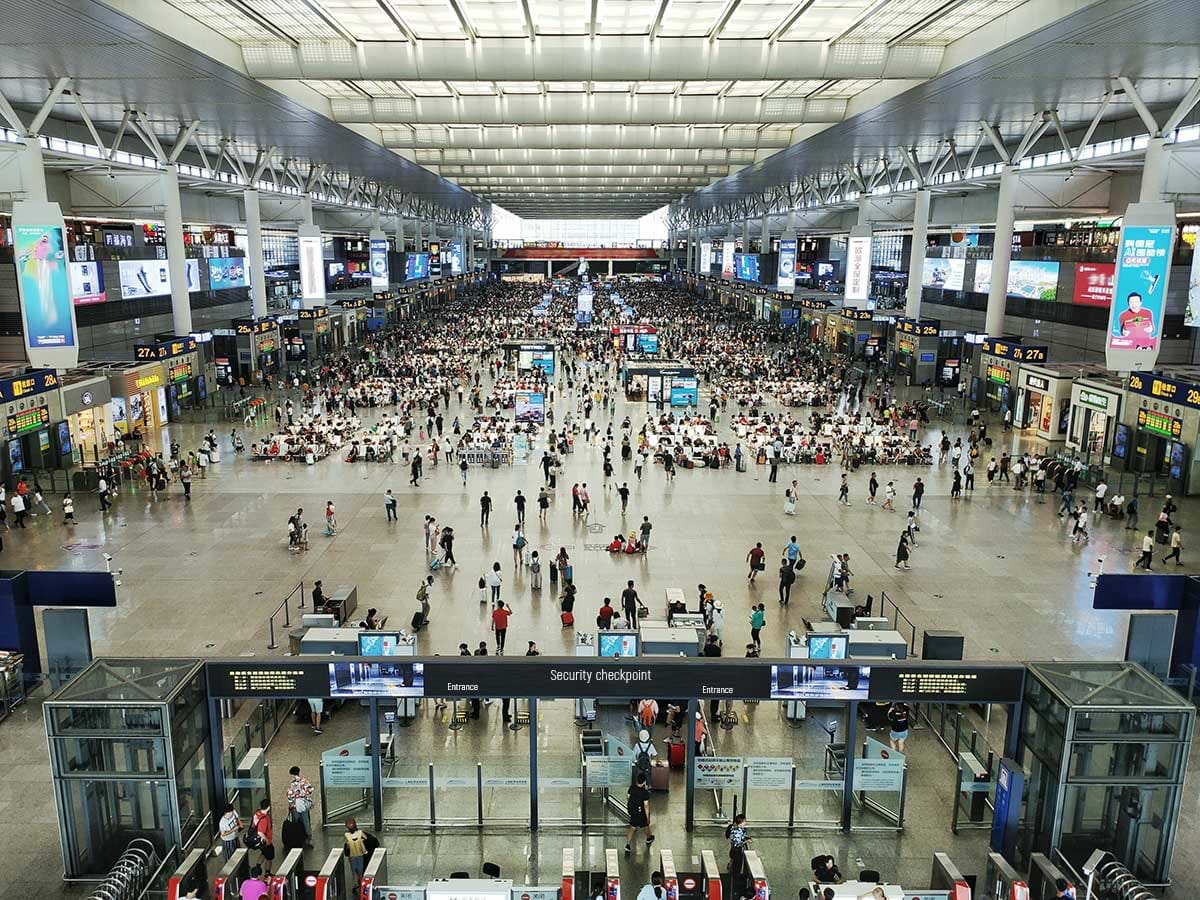 Photo by K Hsu on Unsplash

STAYING SAFE AT THE AIRPORT


Book flights that leave early in the day.
Staying on schedule is actually an important safety consideration. People can panic when they miss connections and have to make alternate transportation arrangements.
Booking early flights is especially recommended if weather is a concern. The earlier the flight, the less chance of a backup.


Install an airline's app on your phone.
Airline apps get you safety information faster and can reduce the amount of paperwork you have to keep track of and keep safe.
Installing an app is easy if you have a smartphone. Go to Google Play or the App Store, enter the name of your airline, and search for the appropriate app. Click on the button to download, and you're all set.
Once you have the app, sign in and/or create an account, and have the airline track your flights.
If you have a flight issue, contact customer service via the app. When it's boarding time, you'll have your boarding pass right on your phone.
Also, if there are safety notifications regarding your flight, those will also likely come through the app first.
Another option is to go to the website of an individual airline for information like flight status, though it may be harder on the website to find the help you need.




Get through security faster.
Long security lines aren't just a hassle; they can be a health risk for some older travelers.
At O'Hare in the late afternoon, for example, security lines can be backed up an hour or more, because that's when many European flights are scheduled.
Protect your health and limit your amount of line-standing by investing in expedited security screening.
The TSA's PreCheck® program is available at more than 200 airports with 70 participating airlines. The non-refundable $85 membership fee covers a thorough background check and is valid for five years.
PreCheck can't be bought at the airport on flight day. You'll need to visit an application center with proof of identity and a credit card, money order, company check, or cashier's check.
Once you're approved, you'll be given a Known Traveler Number to be used during the reservation process.
Global Entry is similar to PreCheck but is geared toward international flyers. The good news: The application process is virtually the same, it includes PreCheck, and it costs only $15 more than PreCheck.
If you do a lot of flying, CLEAR may be a better option. This program uses retinal and fingerprint-recognition techniques to verify identity and gets you through security in five to 10 minutes.
CLEAR (which is currently available at 31 airports) costs $179 a year, plus $50 more for each family member, and a stop at one of its enrollment locations. But if you're a frequent flyer and aren't up to standing in lines, this is the only way to fly.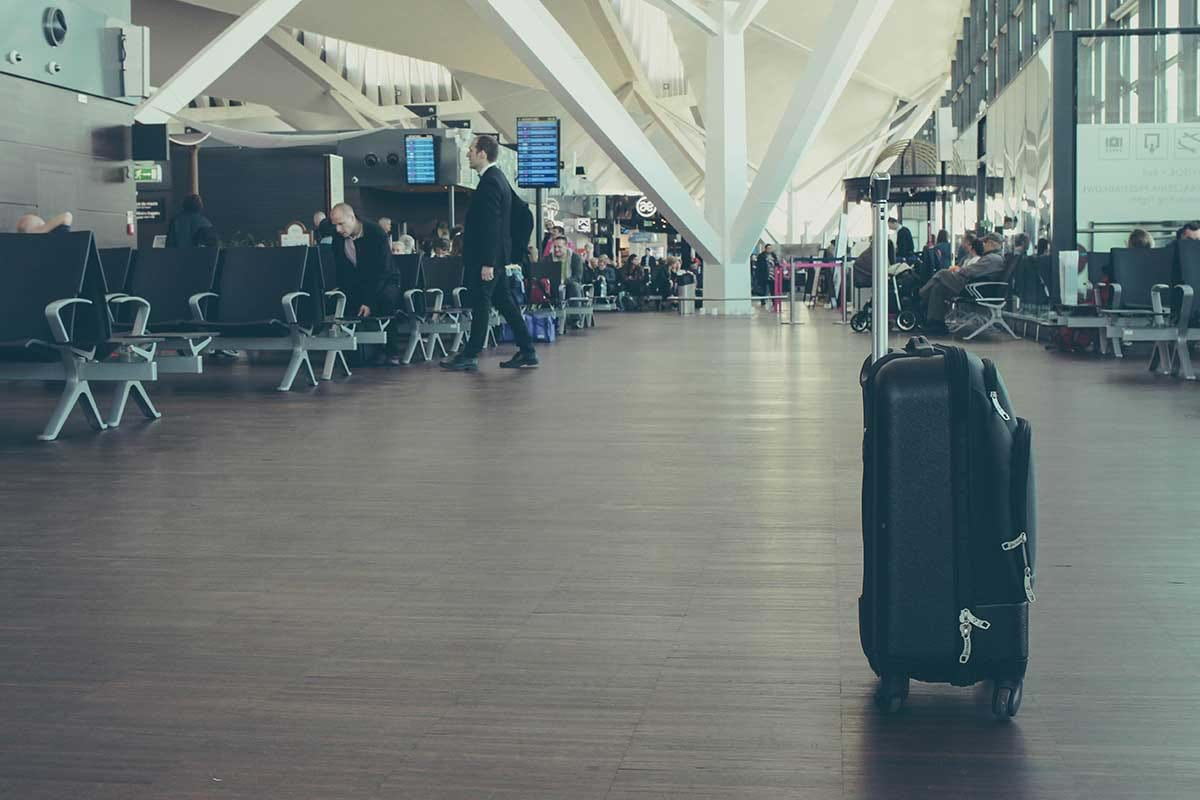 Photo by Michał Parzuchowski on Unsplash

Invest in a luggage tracker.
Luggage trackers help you track down and (hopefully) recover lost luggage.
While many trackers rely on Bluetooth or near-field communication to identify your bag, HomingPIN relies on a worldwide network of contacts.
As a result, it works everywhere, doesn't need a mobile phone, and comes with useful features like the option to have your bag shipped home or to your current location, wherever in the world you happen to be.
STAYING SAFE WHEN GETTING AROUND


Get the right ticket.
Getting a ticket to the wrong destination, or getting the wrong class of ticket, can be an express train to danger.
To get the right ticket, you need to understand your options.
If you're traveling by train, are you looking for first class (more legroom), second class, senior, or adult? Do you want flexible rail travel, like a rail pass? That's different than a one-way or round-trip ticket.
Book train tickets or passes through reputable distributors like Rail Europe, RailPass.com and Eurail, and remember that passes must be shipped to you before you leave the States.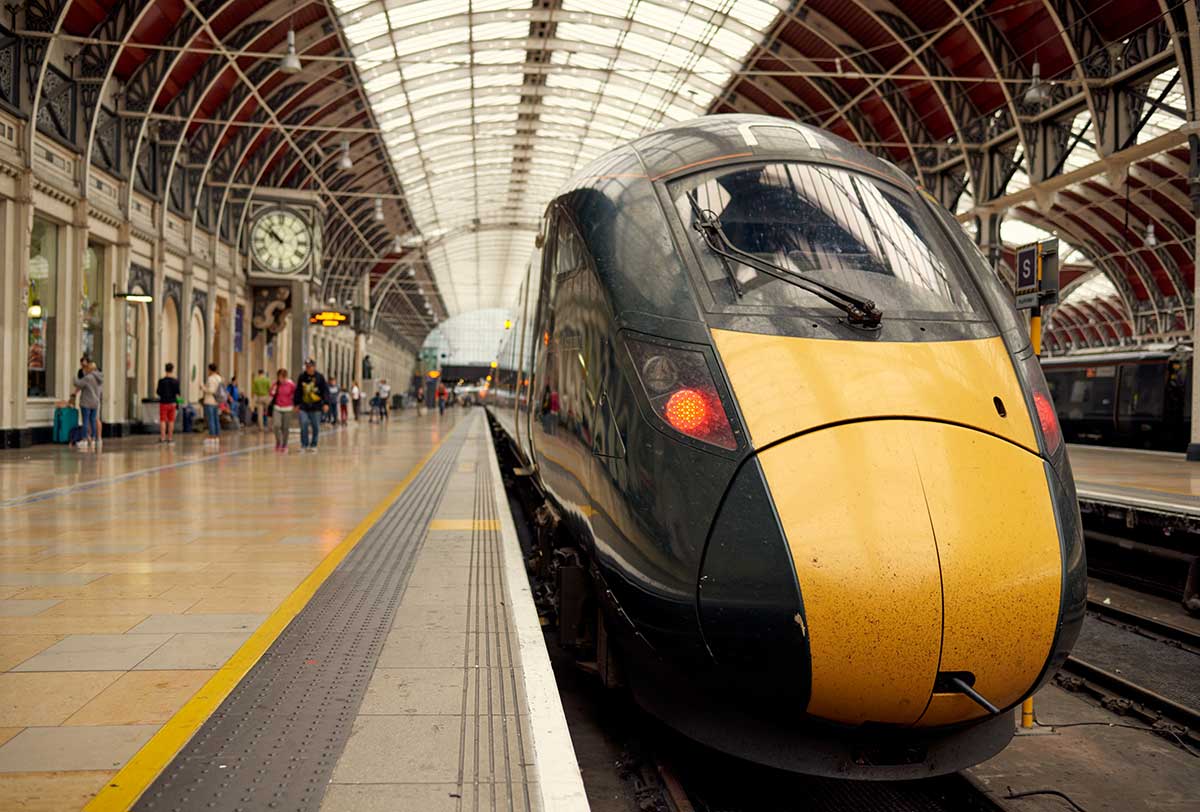 Photo by JJ Jordan from Pexels

Know what a reserved seat means.
You usually have two options when you book seats on buses or trains: Reserve a seat or buy unreserved tickets.
Reserve seats, for three reasons:
When you board, you won't have to stress about finding an open seat.

If you want a window seat to watch the scenery, a reserved seat will guarantee you one.

Wandering the aisles draws attention.


Get off at the right stop.
The easiest way to get lost is to miss your train or bus stop.
Bus, train and metro station announcements are rarely in English and may be tough to understand. Carry a map and try to translate simple transit phrases.
When in doubt, ask personnel or consult a map or schedule.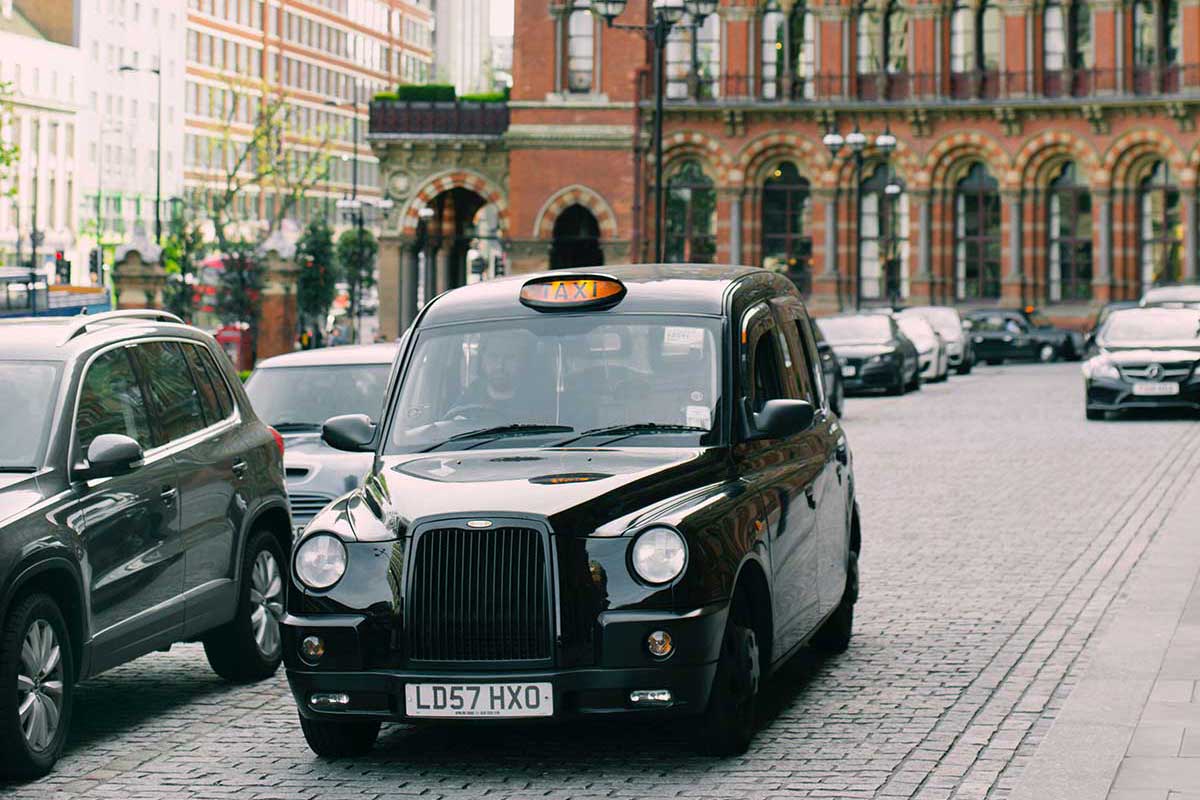 Photo by Daria Shevtsova from Pexels

Cab it.
It's risky to walk around a city because you can't figure out the local metro or bus system. Spring for a cab fare instead.


Use common sense when driving.
Driving overseas can be a totally different – and occasionally unpleasant – experience. These tips can help make it safer.
Rent cars with seat belts and try to ride in taxis with seat belts.

Don't drive at night in developing countries.

Make sure you understand the rules of the road in the country where you're driving. Check

travel.state.gov

for further tips.
If you plan to ride a motorcycle or scooter, bring your own helmet or rent one before you hop on.


Get some tech.
Loading a few safety-and-security apps on your smartphone can make your international travel safer.
Google Translate

lets you point your smartphone camera at any printed text in 38 different languages, and have it appear in English (or French or German or any of 38 different languages). You'll never struggle with a street sign or metro instructions again.
WhatsApp,

Skype, and

Viber

let you call and/or text for free while using Wi-Fi, even in emergencies, as long as you and your contact have the app installed.
bSafe

shares your movements with loved one and sends out an alarm if you need help.
All these apps with the exception of bSafe are available on a computer, but some lack the functionality of their app counterparts. For example, Google Translate for the web can translate documents or phrases you type in, but it lacks the point-and-translate capability of the app.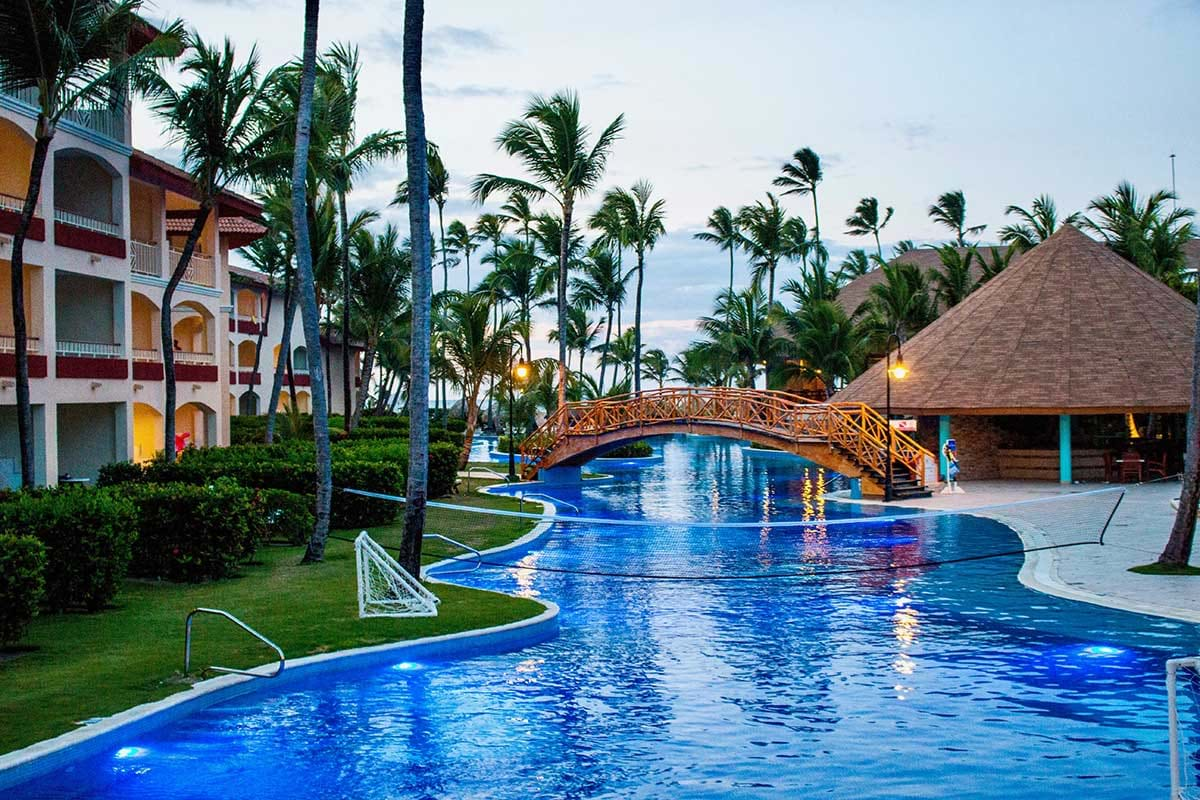 Photo by Shawn Lee on Unsplash

STAYING SAFE AT THE HOTEL


Hotels can attract thieves and scammers. Here's how to keep from becoming a victim:
Before you leave the front desk, grab two hotel business cards. Take one when you go out in case you get lost. Leave the other card by your bed so you have the hotel's exact name and location if you need to call for help.

Bring along a rubber door wedge, flashlight and night light. The wedge can be a deterrent, and the flashlight and night light help you find around your room in the middle of the night.

Put valuables in your room safe, as long as it's not a keyed safe. Don't put your passport in your room safe.

If your room has a keyed safe and another type of safe isn't available, use the front desk's safe. If you leave valuables there, ask for a written receipt.

If you lose your room key, ask to be moved to another room.

When you check in, tell the hotel desk you don't want anyone to be given your room number or know that you're staying at the hotel. All hotels should know this, but some staff members break the rules.

If someone knocks on your hotel door, don't open it. Ask who it is; if you aren't expecting anyone, call the front desk and report the incident.

If something in your room needs fixing, the hotel's engineering or housekeeping departments should notify you before a repairperson shows up. Don't let any "repair" person in without confirmation from hotel staff.

Never give your hotel room number or your last name to people you just met.

Avoid staying in a room above the sixth floor. If there's a fire, ladders usually can't reach higher than that.

Read the evacuation guidelines—usually a card posted on the back of your room's front door.

Put away valuables like jewelry, computers, or cellphones when you leave your room, even if it's for just a minute.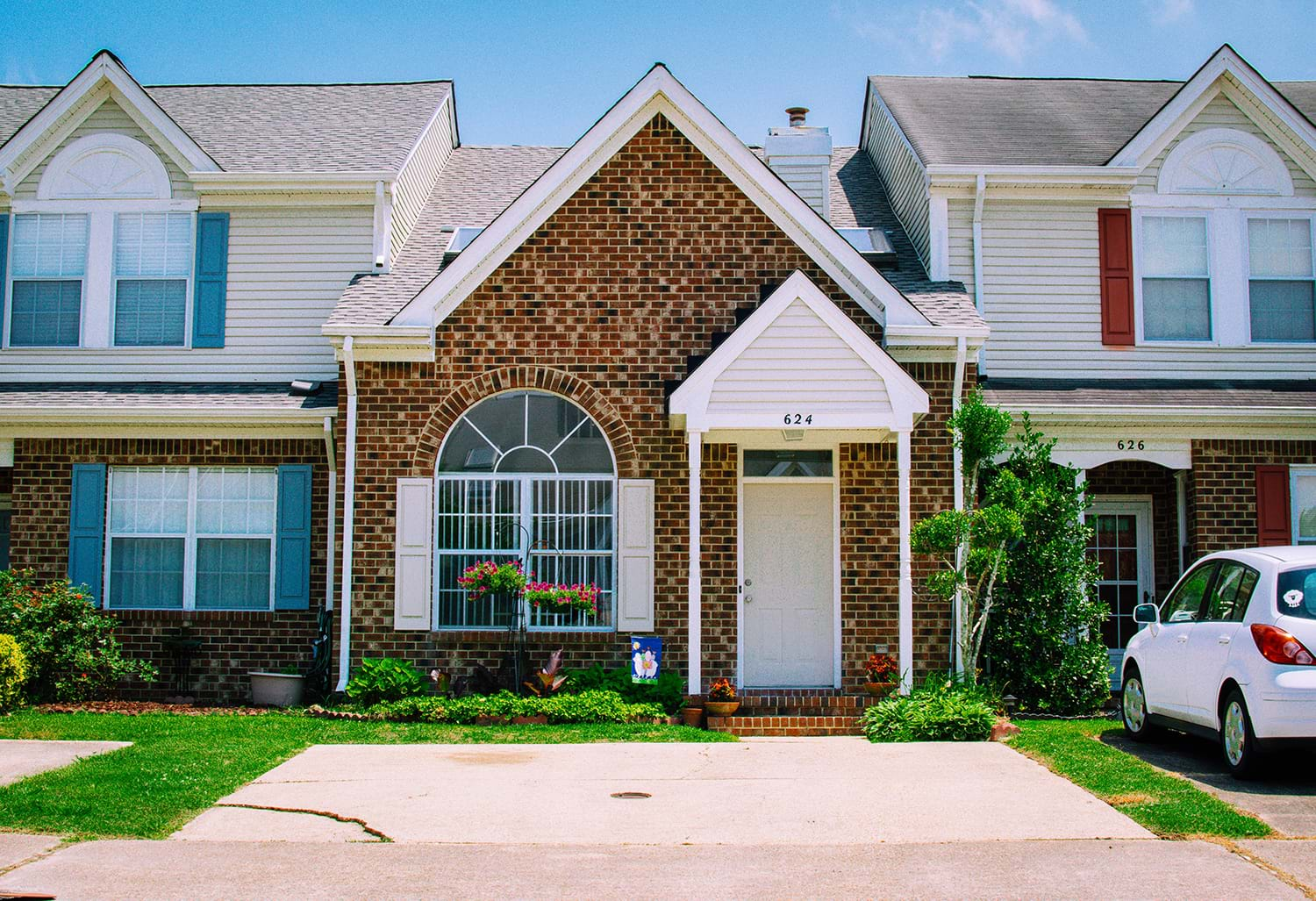 Photo by Micah Carlson on Unsplash

STAYING SAFE BACK HOME


It's easy to forget about the ol' homestead when you're seeing the world. If you want to come back home and find everything just as it was when you left, follow these simple tips:
Leave at least one light on inside your house to deter burglars, even if you have a home security system. If you don't have motion-sensor lights outside, leave a porch light on.

Leave a car parked in the driveway. If the neighbors have an extra car, ask them to park it in your driveway while you're gone. If potential burglars drive by repeatedly and notice no car in the driveway, they may see it as a green light to break in.

Make sure all windows and doors are locked and smoke detectors work before you leave. Unplug small appliances and computers.

If you're gone more than two days, arrange for the post office to

hold your mail

, or ask a friend to pick it up. If you take a newspaper, call the paper's circulation department and have them hold your subscription. If you ask nicely, they'll extend your subscription for the length of time they've held it.

Sign up for electronic bill delivery. Set up automatic payments on utilities and pay credit-card bills in advance.

Find a creative place to hide your valuables. Remember: You know your house better than any thief.

STAYING SAFE DURING EMERGENCIES OVERSEAS


STEP is a traveler-safety program run through the State Department's overseas-travel office.
When you're enrolled in STEP, the State Department can contact you (via email or through notifications sent through a dedicated app) if there's a change in safety conditions in the country you're visiting and can help family and friends get in touch with you in an emergency.
STEP works on a per-trip basis. If you take more than one overseas trip, you need to sign up again.


Work with your embassy or consulate.
When unsafe situations arise, the nearest U.S. embassy or consulate works with a task force in Washington, D.C., to help get U.S. citizens out.
While the embassy can't order U.S. citizens to leave a country, it can provide information and help those who do want to leave. STEP is a useful tool in that process.
Note: If you receive evacuation assistance, you will probably have to sign a promissory note agreeing to reimburse the government for some of the evacuation costs. (Travel insurance can help with this cost.)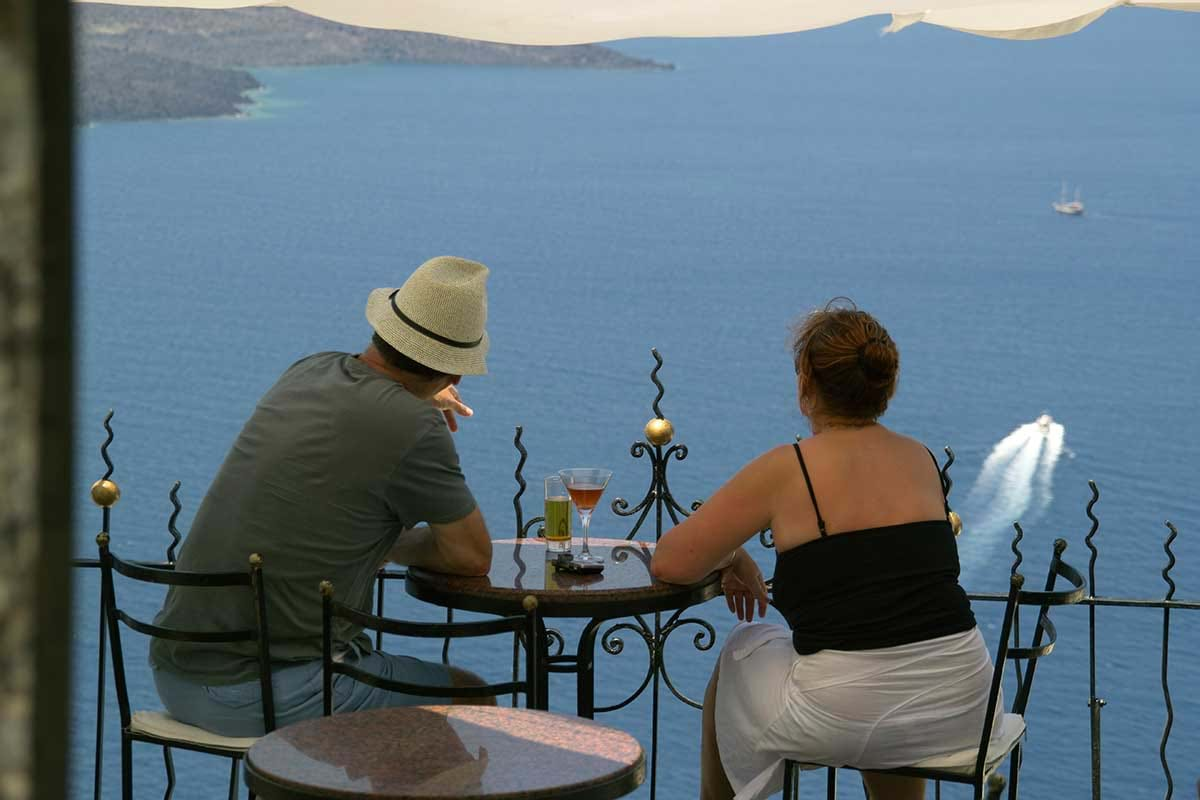 Photo by marco barsotti on Unsplash

GENERAL TIPS FOR STAYING SAFE


Pack to blend in, not stand out.
Even though you're a tourist, safety overseas often comes from not looking too much like a tourist.
To that end, research local customs before packing. Wearing revealing clothing like sleeveless shirts, tank tops, shorts, tube tops, and short skirts could put you in harm's way.
Also, don't go overboard packing valuables, medicine, or sentimental items. Pack your belongings in a nondescript bag. And go easy on the personal adornment. It attracts thieves.


Be ATM-smart.
Getting cash for the country you're in is smart. But where and when should you get cash?
Use only secure ATMs at reputable locations like banks and airports. Don't use an ATM at night. Be ultra-careful about your ATM card and password, and never let anyone help you withdraw cash.


Stay healthy.
Pack extra prescription medicine and scripts. Make sure you have the generic name of every drug you take.
Avoid food from street carts and vendors. In developing countries pasteurization, sanitization and cooking methods may not be what you expect.
Don't drink the local water, obviously; also, don't use it to make coffee or tea or brush your teeth.
And always, always, always follow CDC guidelines for staying safe and healthy during the pandemic.


Buy travel insurance.
Travel insurance can help reimburse you for trip cancellation and interruption, medical emergencies, and emergency medical evacuations.
The travel assistance included with Berkshire Hathaway Travel Protection plans can help you track down lost luggage and connect with embassies and consulates to replace lost documents.
Experienced senior travelers know the value of travel insurance. Get a quote today and see how Berkshire Hathaway Travel Protection can protect your next trip.
---
---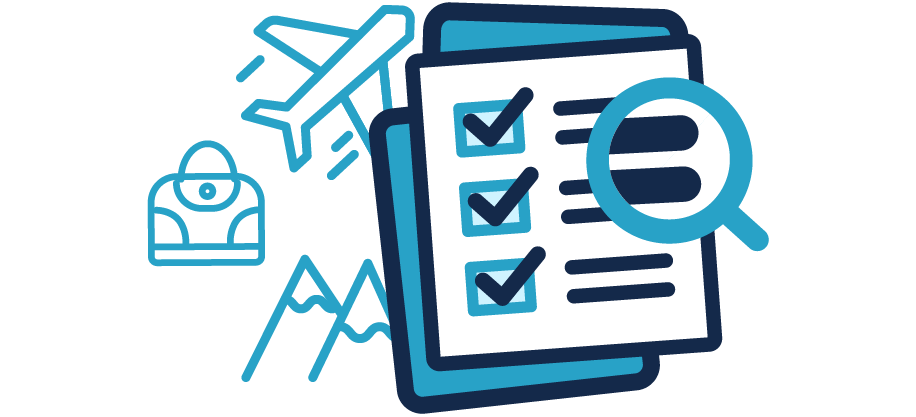 Questions About Travel Insurance?


Check out our online guide, "What Is Travel Insurance All About?" We've provided in-depth answers to all your travel insurance questions, starting with the basics.
---
Back To All Blogs