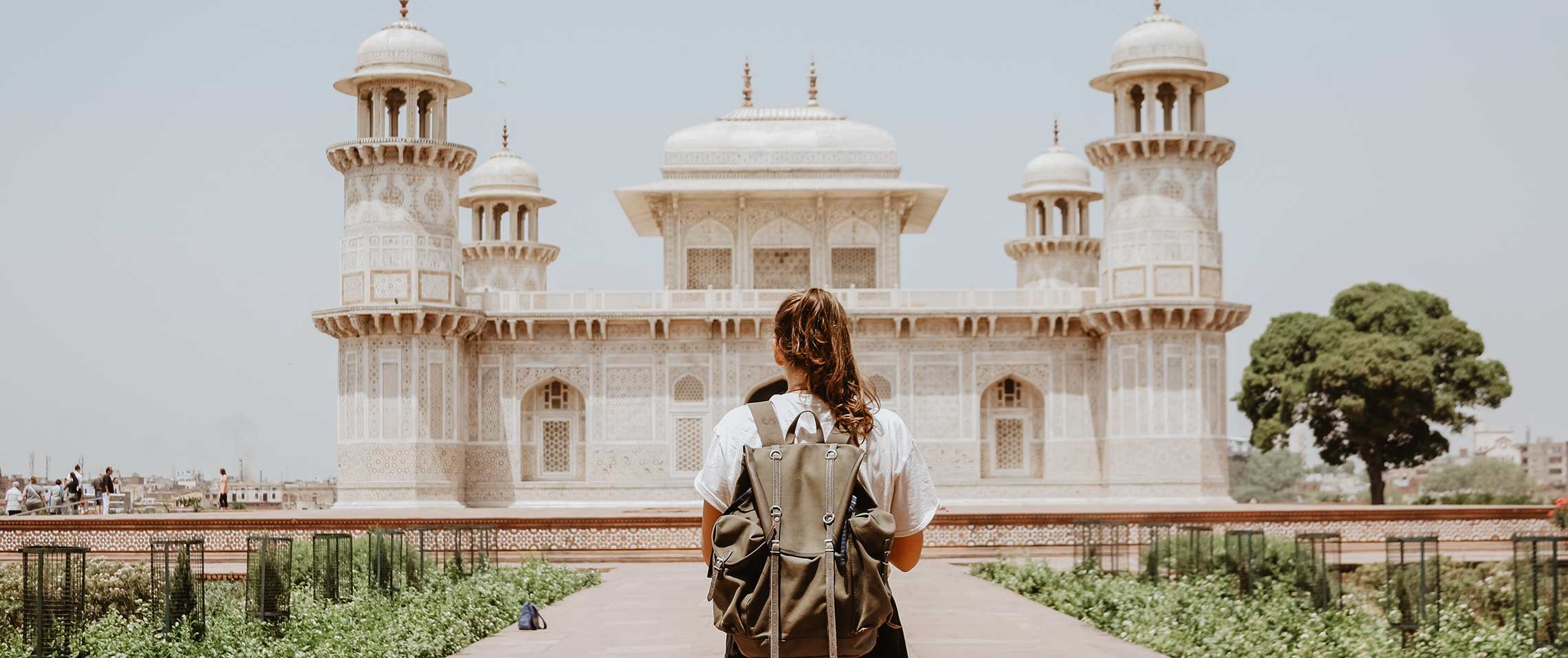 Photo by Ibrahim Rifath on Unsplash
21 TRAVEL SAFETY TIPS FOR WOMEN TRAVELING ALONE
More than 32 million American women travel every year. Their safety is a paramount concern, which is why we've prepared this list of the top 21 travel safety tips for women.
We'll get to the list in a moment, but first, a little perspective.
According to the Travel Industry Association of America, more than 30% of female travelers take multiple trips in a year.
Furthermore, a 2020 study from Berkshire Hathaway Travel Protection found that:
Women under the age of 65 are 5% more likely than men to spend extra disposable income on travel.

They like to travel alone.

They're less likely than men (46% vs. 52%) to let safety concerns at their destination affect their travel.

They're far less likely than men (23% vs. 33%) to say that travel scares them.

SAFETY SHOULD BE A FEMALE TRAVELER'S TOP CONCERN


Women may be fearless travelers, but "safety is your No. 1 responsibility to yourself," according to Tracey Nesbitt, editor at Solo Traveler (Twitter: @solotraveler; Instagram: solotraveler).
That means being more aware of cultural norms and your surroundings, as Megan Specia and Tariro Mzezewa described in their New York Times article. We also recommend reviewing the section of travel.state.gov devoted to travel tips for women.
We've included as many of those valuable nuggets in those articles in our 21 tips: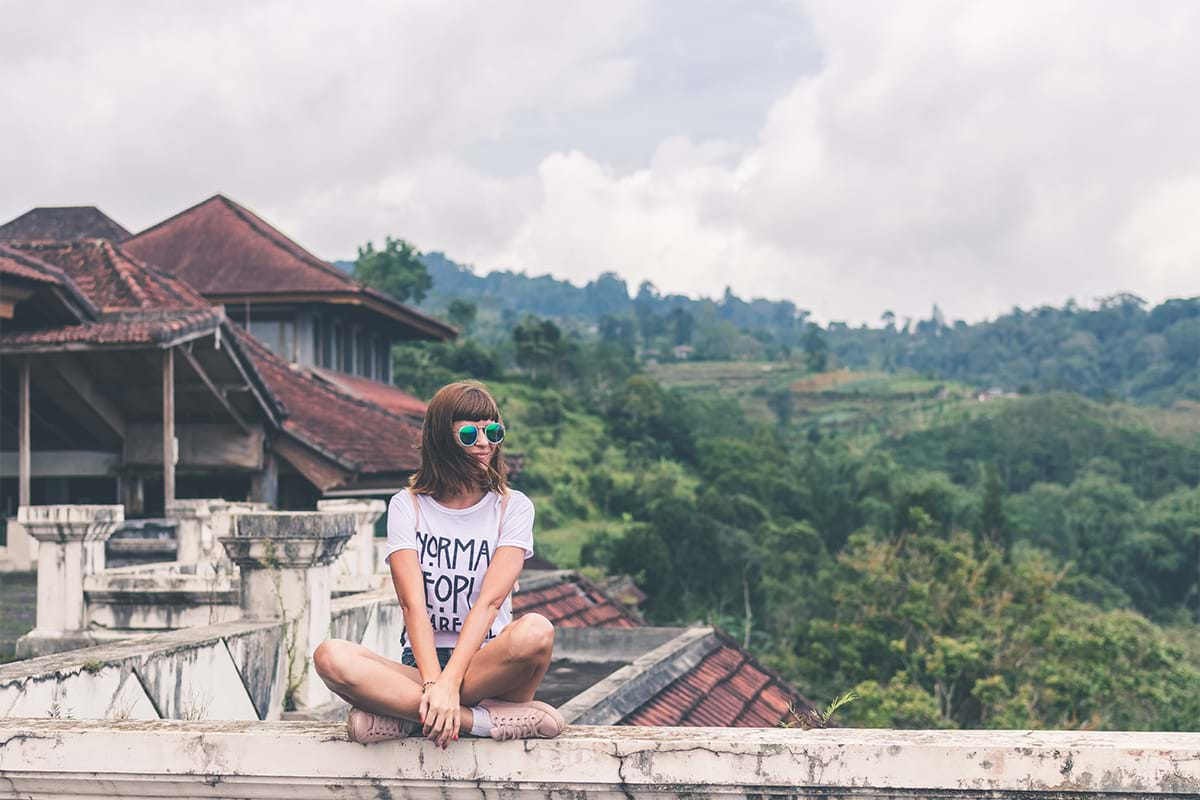 Photo by Artem Beliaikin on Unsplash

KEEPING YOUR PERSON SAFE


According to Nesbitt, your travel-safety priorities should be, in order:
1. Your person
2. Your documents
3. Your money
4. Your stuff
Follow these tips to ensure your personal safety.


1. Be prepared
"Safety is all about prevention," Nesbitt says. "The more you can prepare, the less likely you are to find yourself in a dangerous situation." Specifically, Nesbitt recommends that you:
Arrive in a new destination during daylight hours.

Take only licensed taxis or services with built-in safety features, like Uber.

Research your destination in advance so you have an idea of the layout of the city and areas to avoid.

Book at least your first night's accommodation before you arrive in a new place.

Get travel insurance with medical expense coverage, like

the plans from Berkshire Hathaway Travel Protection.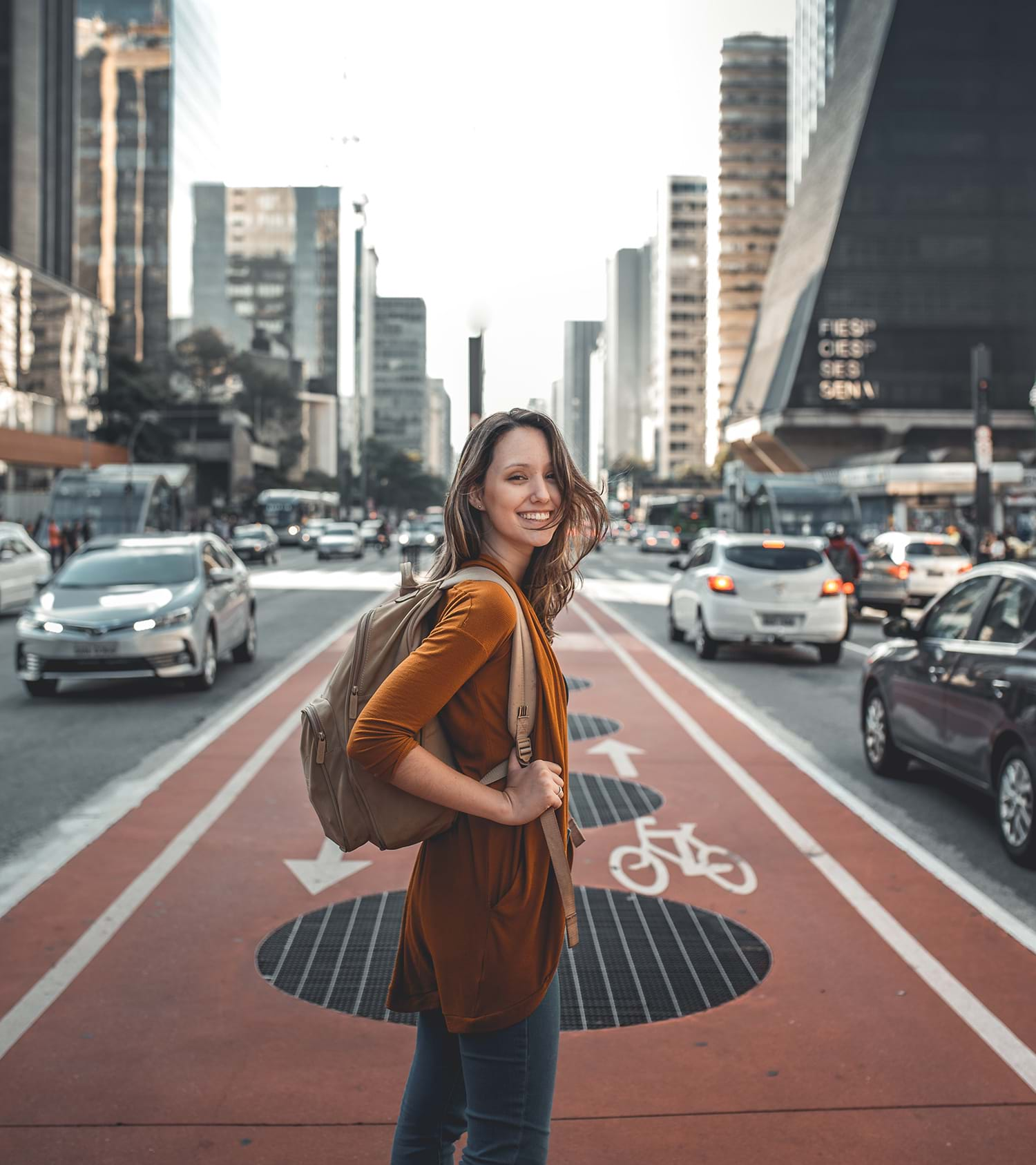 Photo by Guilherme Stecanella on Unsplash

2. Stay healthy

Traveling healthy basically boils down to three things: taking your prescription meds, watching what you eat and drink, and getting your rest.
To ensure you stay on your meds, pack extras of both your medicines and your prescriptions. Make sure the bottles and prescriptions have a generic drug name.
To eat and drink healthy:
Don't overindulge in alcohol or drugs. Decreased awareness is the last thing you need when you're traveling (and drink-spiking can and does happen).

Choose food from street vendors or food carts that appears to be freshly and thoroughly cooked.

Drink bottled water or fill a water bottle with water you know is from a safe source.
Finally, to make sure you get your rest, don't overdo it your first night in a different time zone. Give your body time to adjust. If you have trouble with jet lag, try earplugs, eyeshades, or an app like Entrain.


3. Enroll in STEP
Enrolling in the State Department's Smart Traveler Enrollment Program (STEP) is a simple, smart service for travelers. When you sign up for STEP, you:
Receive information from the local embassy about safety conditions in your destination country.

Help the embassy contact you in an emergency.

Help family and friends get in touch with you in an emergency.
STEP is free, but you have to re-enroll with every new trip.
Also check out the Consular Information Program at travel.state.gov for more information on your destination.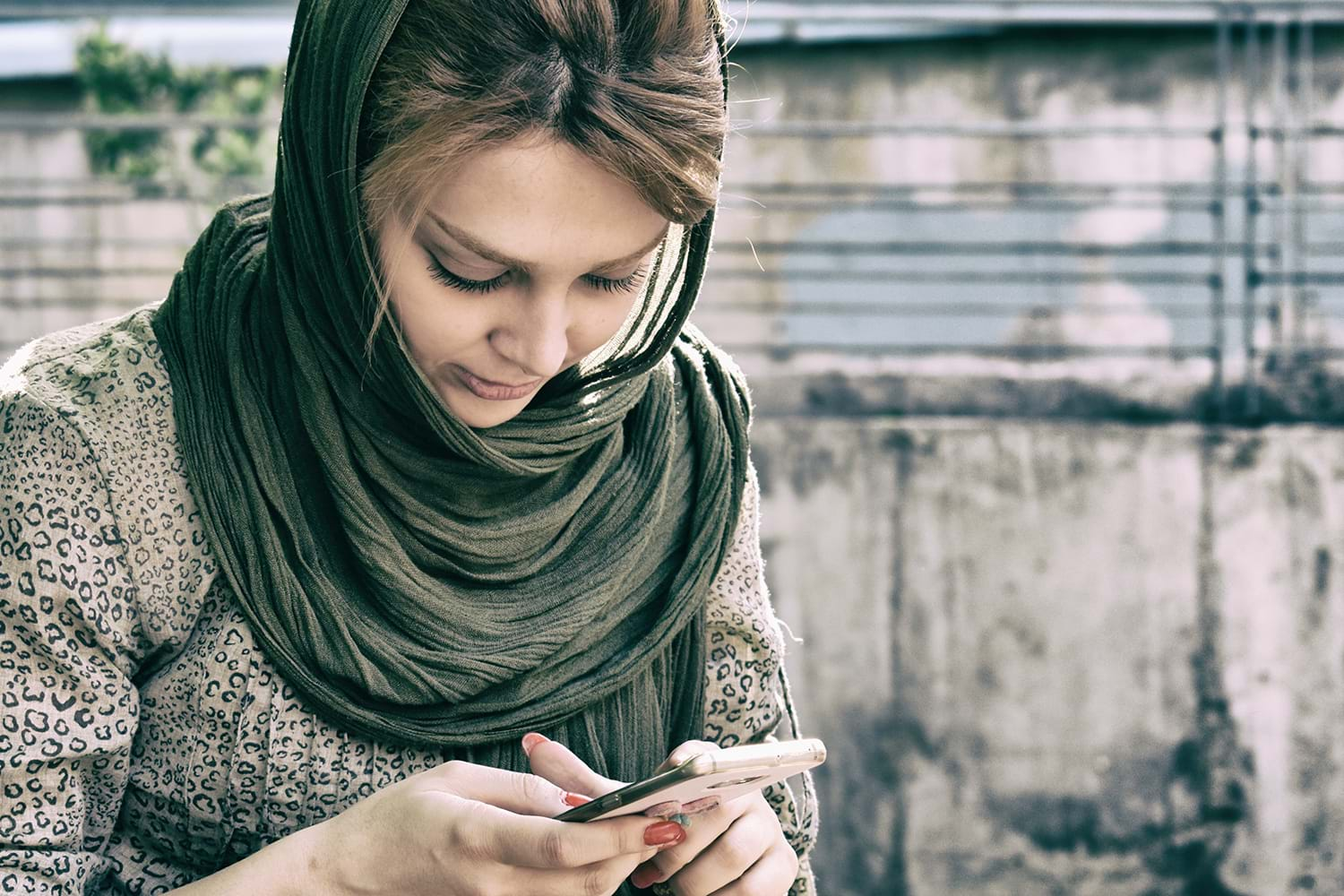 Photo by Mehrpouya H on Unsplash

4. Tell people where you're going
No, you're not 16 anymore, but at the very least you should leave your daily itinerary with a friend or family member at home. Also leave the same information with someone where you're staying.


5. Blend in
Among the things to keep in mind:
Walk like a local – briskly, and with a sense of purpose.

Use your "inside voice" – even outside.

Respect the local dress code and customs. It's up to you to adjust cultural and religious norms to whatever country you're visiting.
The local U.S. consulate or the State Department can give you the lowdown on the last bullet point; otherwise, consult a good guidebook like the Rough Guides.


6. Respect your destination
The "Ugly American" might be a stereotype, but it's a stereotype too often rooted in fact. To avoid being painted with that brush, pick up after yourself. While it's not acceptable to litter at home, it's even more rude to do it abroad. Locals see it as an insult.
Also refrain from criticizing the locals while you're in their country. Save it for later.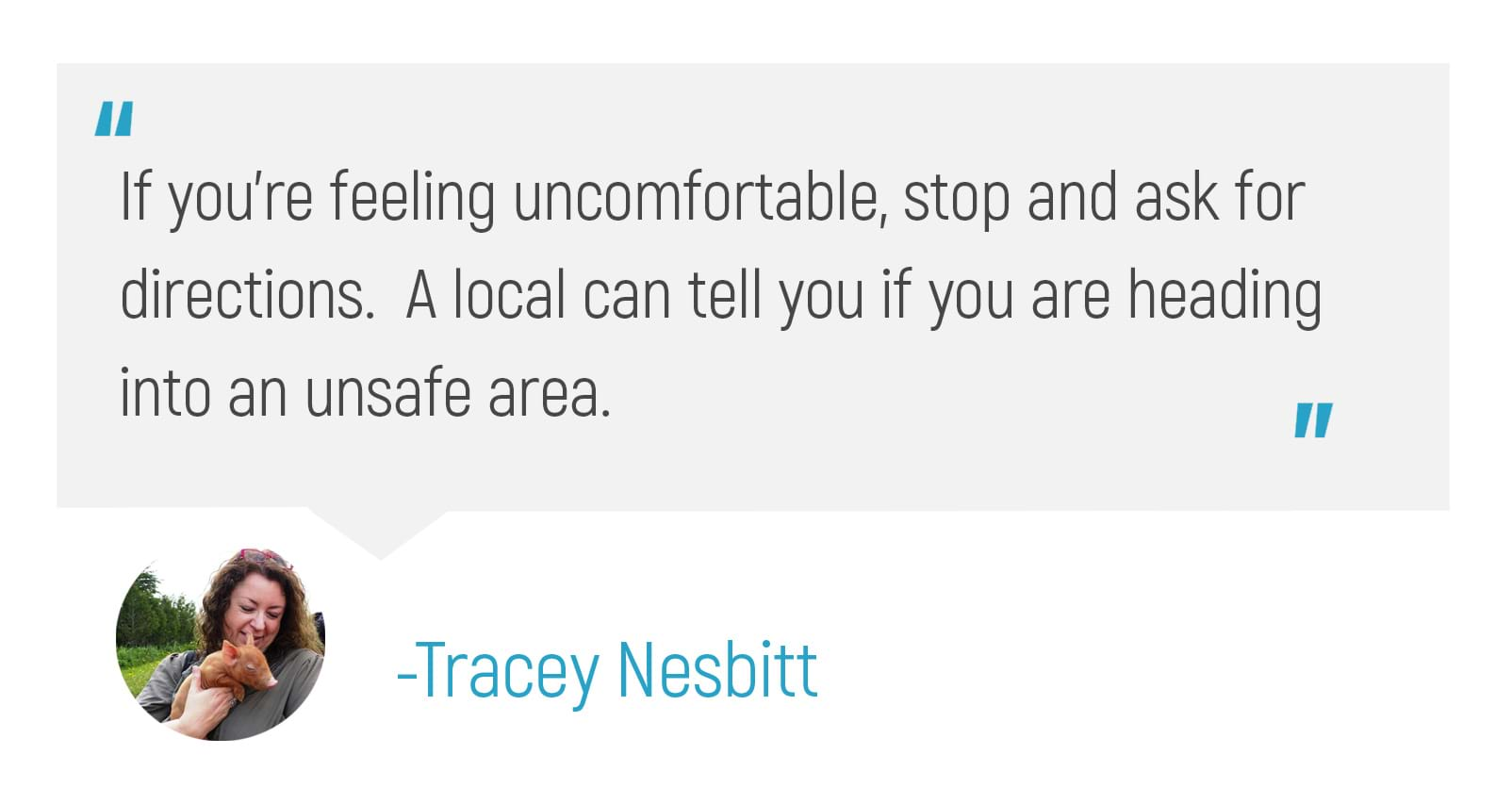 7. Stay in public places
Nesbitt advises you stay in public places.
"If you're feeling uncomfortable, stop and ask for directions," Nesbitt adds. "A local can tell you if you are heading into an unsafe area."
Also, if someone suddenly needs help, find someone to help you help them. If the situation is a set-up, they'll be less likely to pick on multiple people.


8. Learn a few phrases in the local language
Memorize the words "slow down," "please," "thank you," and a few others in the local language.
Duolingo is a great phrase-learning tool, and it's free. And at the absolute very least, if you don't want to learn a language, get Google Translate and have it translate signs, menus, and text for you.


9. Carry a map
Walking around with a map in your hands may make you look like a lost tourist, but sometimes it's the best way to understand where you are.
Want to look less conspicuous? Use a map app like Google Maps, or a Lonely Planet guide.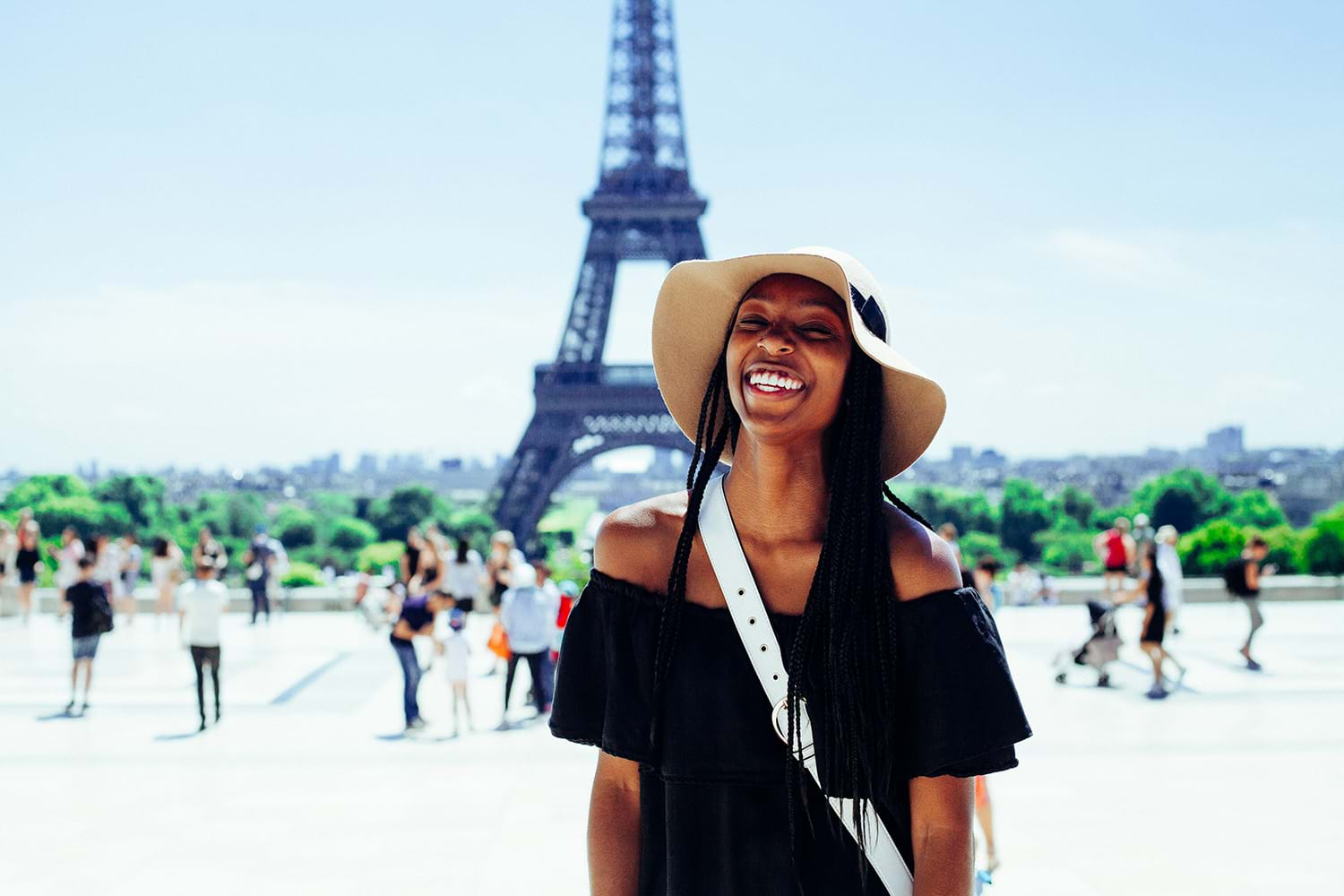 Photo by Atikh Bana on Unsplash

10. Understand how mass transit works – and whether you want to use it
The suitability of mass transit to your travels can vary wildly from country to country. Before you leave:
Research the safety of the mass transit systems you'll be using

Find out how to pay for it

See and understand where it can take you
To have this information literally at your fingertips, download the Transit app, or the apps of the mass transit providers where you're visiting.


11. Be proactive – not reactive
"Choose who to talk to – don't let yourself be chosen," Nesbitt says. "Listen to your instincts."
Along those same lines, Nesbitt recommends being rude, if necessary, to get your point across. As she says, "Regardless of whether feelings get hurt or people are disturbed, if a polite 'no' doesn't work, rudeness is completely acceptable to ensure your safety."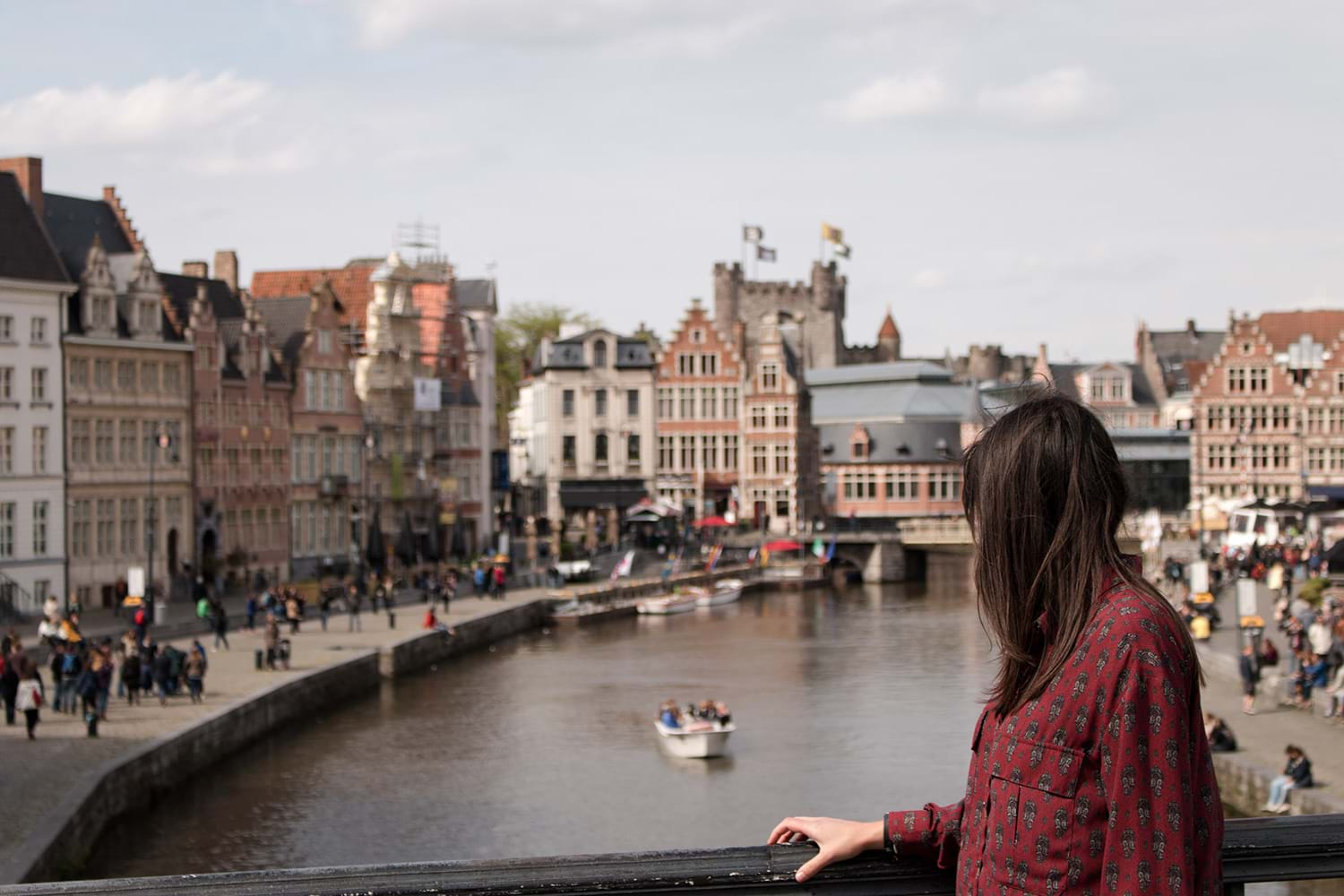 Photo by Héctor Martínez on Unsplash
12. Never be rushed into a decision
If you're in a crowd, don't be distracted by someone who approaches you to buy something and wants an answer right away.
In general, if a deal seems to be too good to be true, it probably is.
"Con artists are successful when they can get you to make a quick decision without considering the consequences," Nesbitt says. "Take your time."


13. Trust your instincts
"Use all of the same tools that you use to keep you safe at home," Nesbitt says. "They will keep you safe wherever you go." In other words:
Don't buy anything from individuals on the street unless a local you trust can vouch for them.

Don't take phone calls in the middle of the night.

Don't let strangers take pictures of you with your phone or camera.
It's okay to be wary when you travel. No one will think less of you for being guarded and skeptical.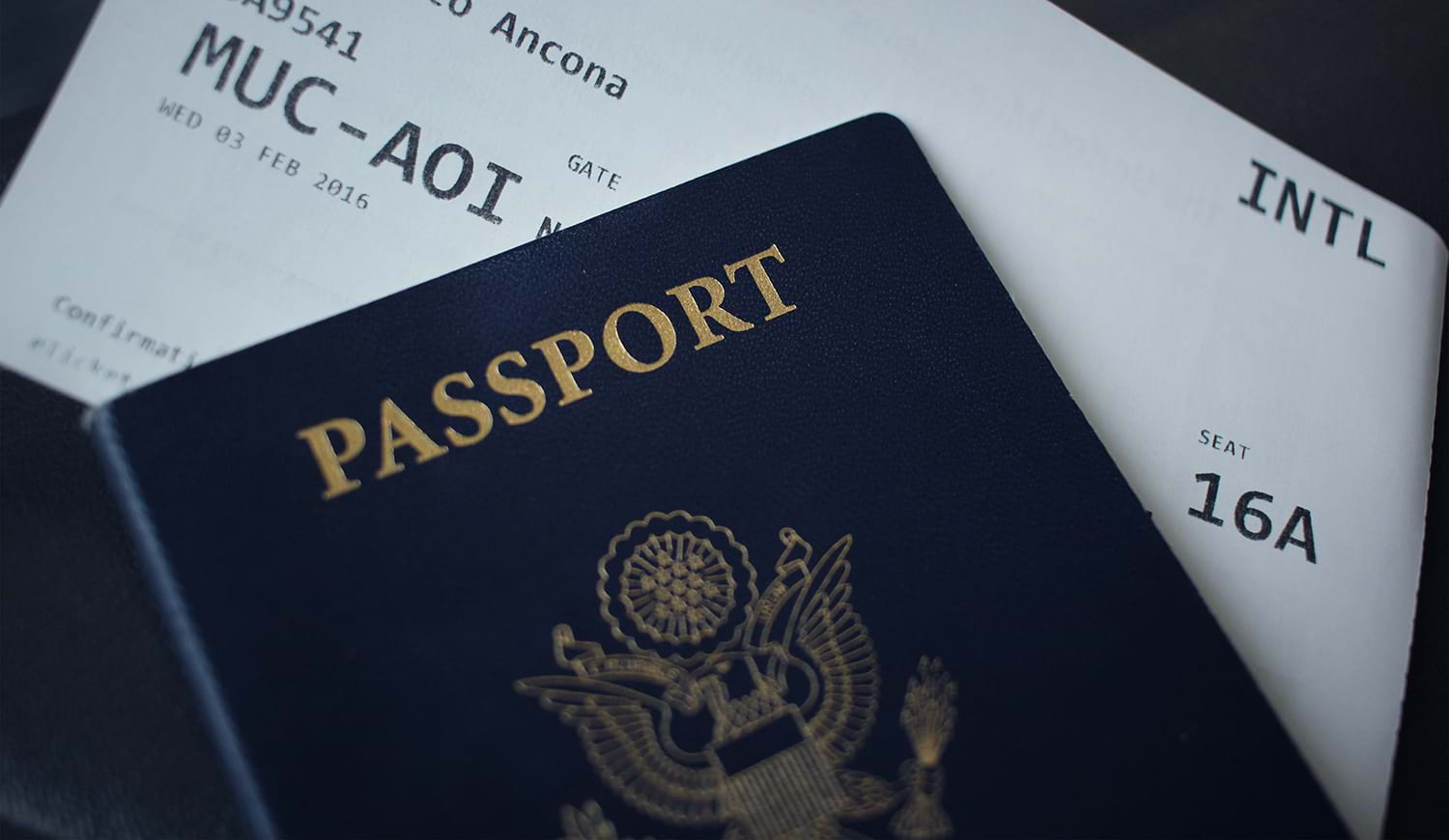 Photo by Nicole Geri on Unsplash

TAKING CARE OF YOUR DOCUMENTS


14. Make copies of important papers
Nesbitt recommends you make copies of all your important documents and keep them in a separate place. That could mean:
In different places on your person

On your person and in your carry-on

With you and with a friend or relative

All of the above, plus a copy in the cloud
In addition, before you leave, make sure your passport is valid. If it's not, hustle and pay the extra money for an expedited passport renewal.
Photos are one of the main reasons passport applications are rejected. Remember that you can't wear glasses in the photo. Fortunately, it's easier than ever to take a passport photo – there are even phone apps you can use.


15. Spread your copies around
Never put your passport, travel documents, and financial information together in one backpack. Also, never ever put this cache in a checked bag.
Before you leave home, scan or photograph your important documents, front and back, and store them in the cloud using Google Docs or Dropbox. Leave a copy at home in a safe place or with a family member in case you can't access the internet.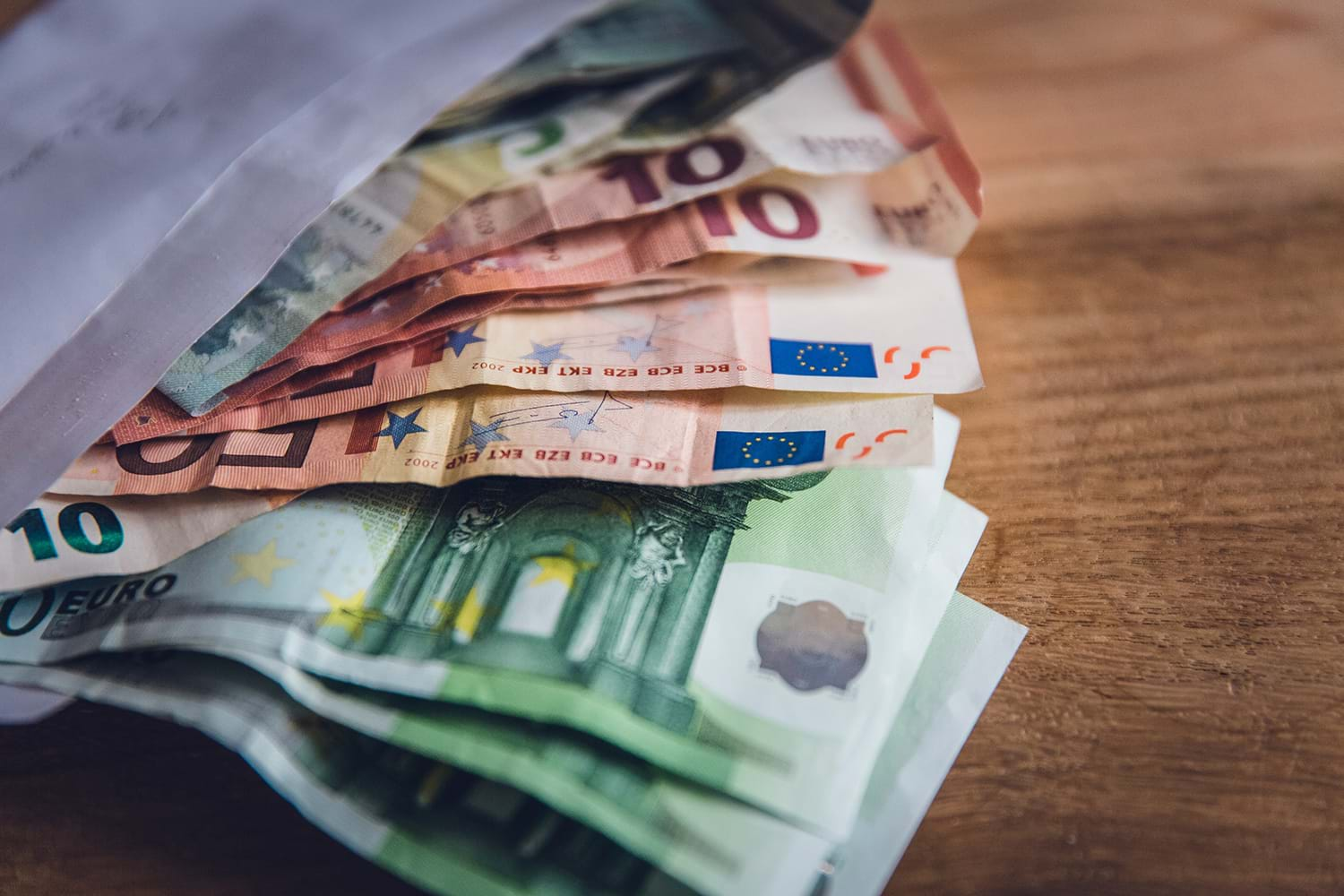 Photo by Markus Spiske on Unsplash

TAKING CARE OF YOUR MONEY


16. Be cash-smart
When you're using cash machines, withdraw cash during the day, and not at night.
Also, spread cash around multiple places; don't carry it all in your wallet. And use credit cards when it makes sense.


17. Do some groundwork before you travel
Before you leave, see what mobile banking options are available where you'll be traveling. (Bank websites are great for this.) Call your credit-card companies and your bank and tell them your travel dates and destinations, and ask about liability and cancellation protection if you misplace your cards.
If you have only one brand of credit or debit card – Mastercard, for instance – consider getting a Visa or American Express card. Not every location overseas takes multiple credit cards.
Finally, sign up for texts and emails for identification problems or fraudulent transactions.


18. Be extra careful around ATMs
In general, only use ATMs in well-lit public places. Make sure they show the international logos that show they're affiliated with your cards.
Look around for swiping devices, cameras, or suspicious characters before you use the ATM. Memorize your PIN before using the ATM, and cover the pad with your hand when entering it.
It's a good idea to get the minimum amount of cash you need to pay for things at places where they don't take credit cards. Less cash means one less hassle to deal with.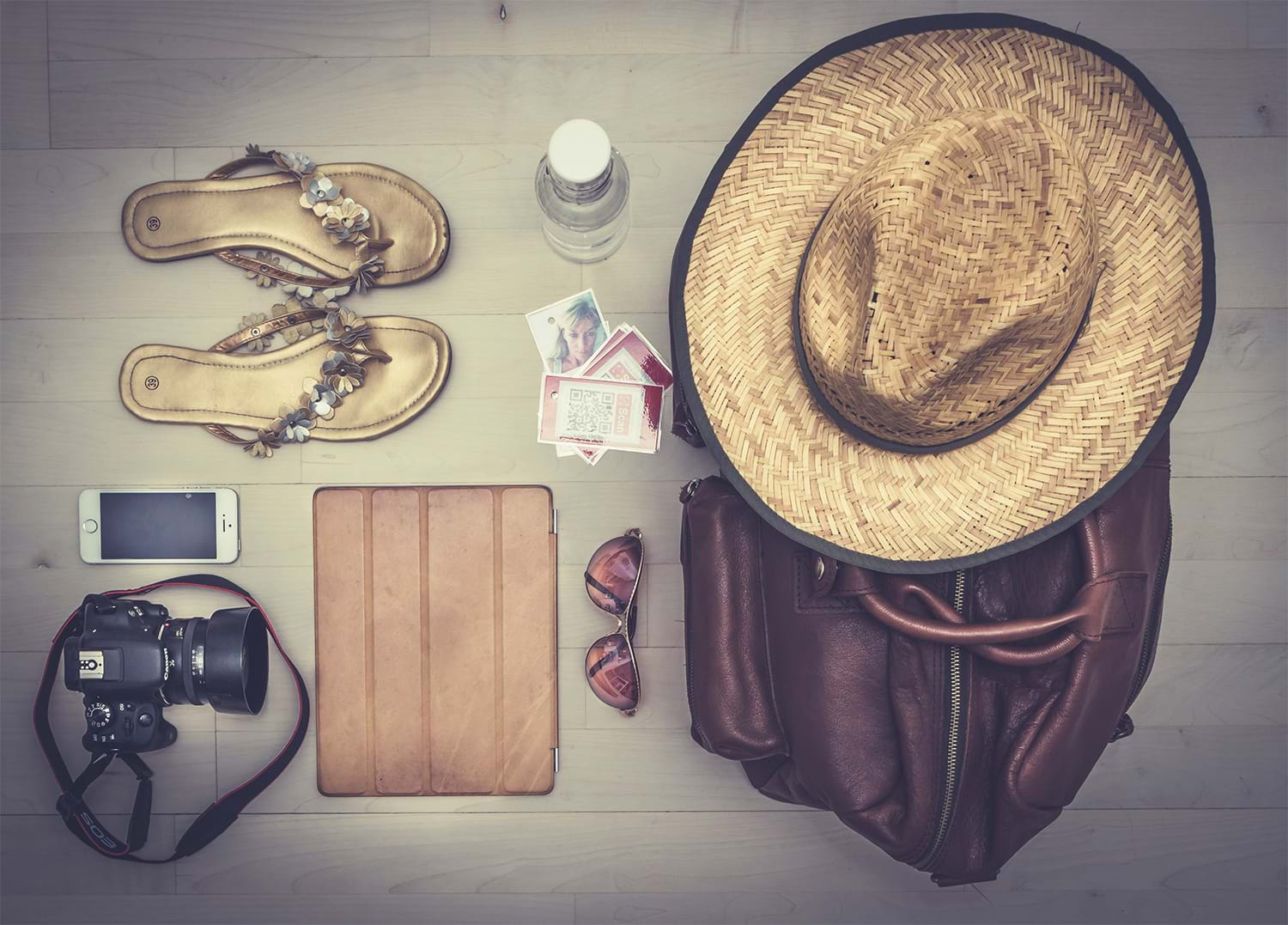 Photo by Thomas Martinsen on Unsplash

TAKING CARE OF YOUR STUFF


19. Watch your belongings
Keeping safe means keeping vigilant. To help do that:
Keep your bags in sight at all times.

Carry a bag or purse with a long strap that can fit across your body.

When you put down strapped gear, put it between your feet and step on the strap.

Don't hang a purse or bag on the back of a chair.

Keep your backpack in front of you if you're standing in a line.

Buy a luggage strap to secure a laptop bag or coat to your suitcase so you can keep your hands free.


20. Take care of your phone
Before you leave home, buy an international data plan and/or a new SIM card.
You can use Skype, Facebook Messenger, or WhatsApp for long-distance calls, but check if there are limitations and/or connection-reliability concerns where you'll be traveling.


21. Consider bringing your own safe
In room safes sound good, but some are less than secure and/or rely on a lock-and-key system. Hotel safes are better, but can be a hassle.
Consider bringing your own safe. Travel safes are made from slash-proof material and have a locking system that enables it to be attached to pipes or table legs.
Travel can break you out of ruts, show you new possibilities, and make you a better person. With so many good things going for it, travel should be the experience of a lifetime – and it can be, when you take a few simple precautions.
What are you waiting for? Get out there and see the world!
---
---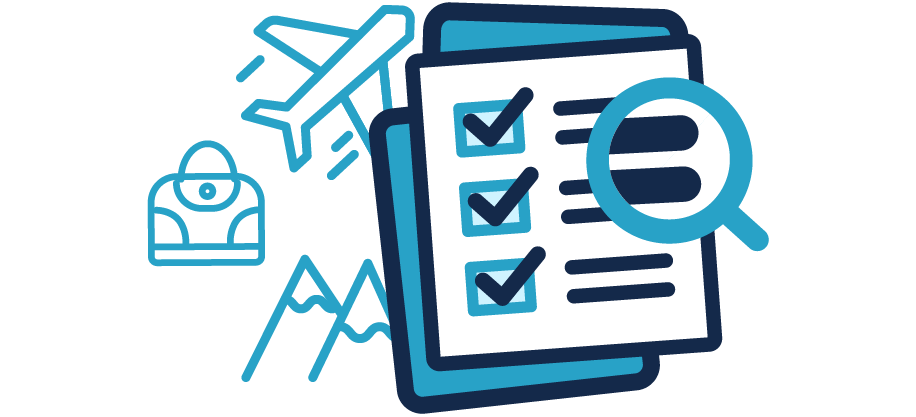 Questions About Travel Insurance?


Check out our online guide, "What Is Travel Insurance All About?" We've provided in-depth answers to all your travel insurance questions, starting with the basics.
---
Back To All Blogs