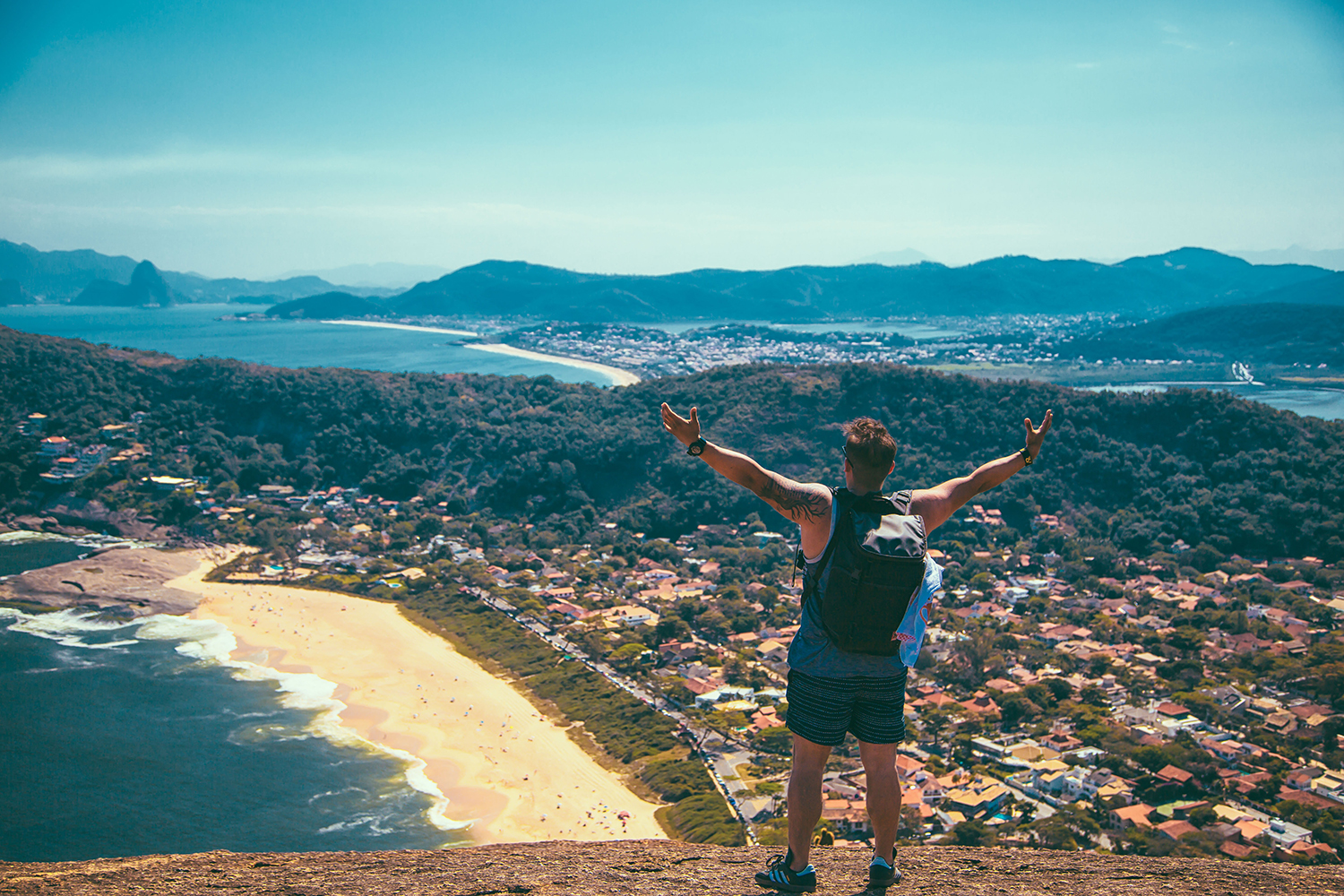 Photo by Edgar Chaparro on Unsplash
45 TRAVEL SAFETY TIPS: WANDER MORE, WORRY LESS
We've been providing and compiling great travel safety tips for years, and here are the best travel safety tips we've found – so you can plan safe travel and stay safe when flying, sightseeing, and more.
Want to be the smartest traveler on the block? Just follow these tips!


BEFORE YOU GO

1. ENROLL IN STEP


One of the best sources for traveler information is the Smart Traveler Enrollment Program (STEP), a free service from the State Department's Bureau of Consular Affairs.
STEP provides security updates to U.S. citizens traveling or living abroad.
Enrolling in STEP will:
Help the nearest U.S. embassy or consulate or the State Department contact you if there's a change in safety conditions in the country you're visiting

Help your family or friends in the U.S. contact you with urgent news while you're traveling

Help parents connect with their traveling children
Enroll in STEP online. Provide your full name and email, and the countries you plan to visit. If you're currently traveling, you can sign up for email alerts and updates pertaining to your itinerary.
You can also download the free Smart Traveler app from iTunes or Google Play and get travel information, alerts and warnings.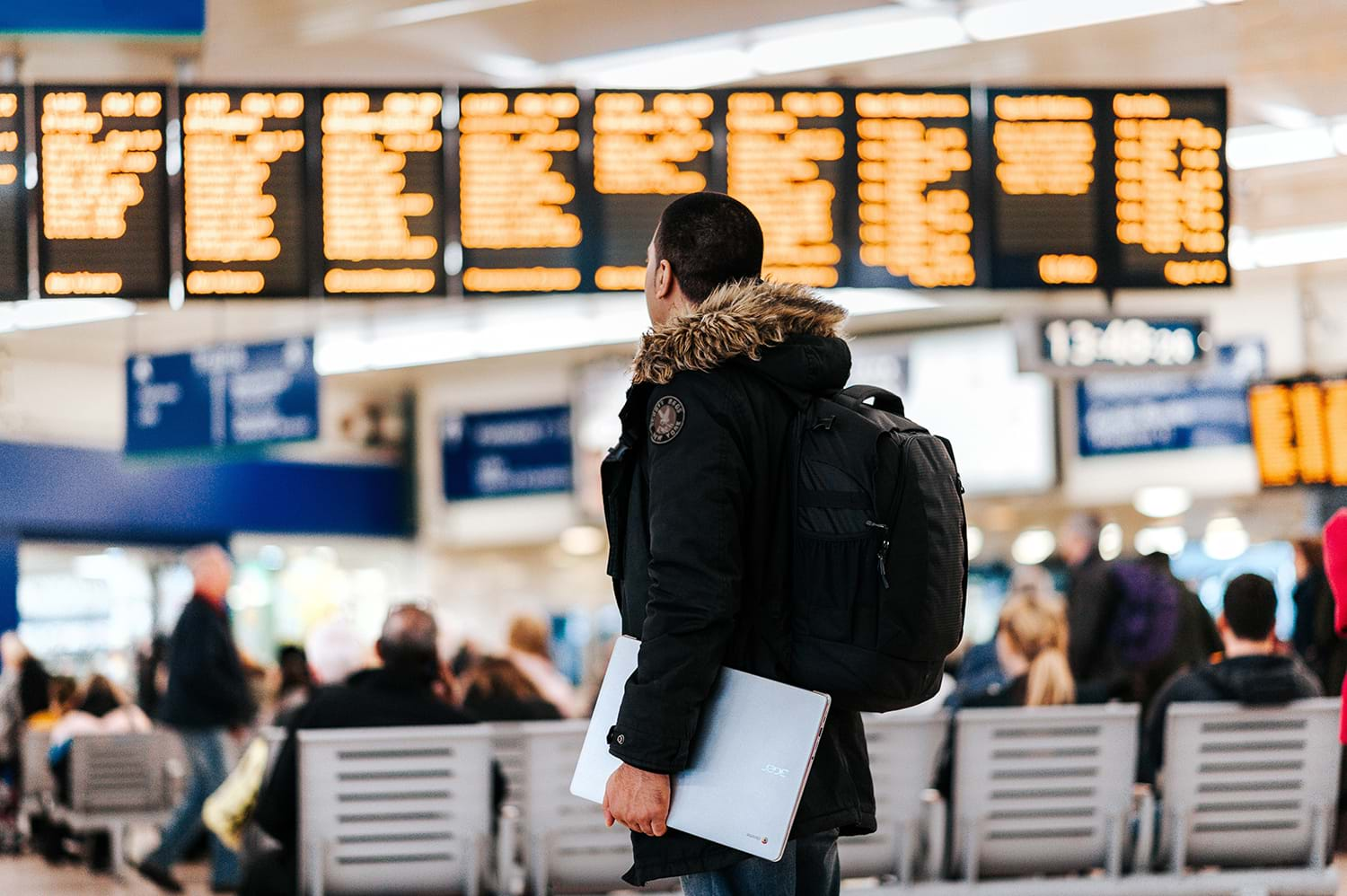 Photo by Anete Lūsiņa on Unsplash

2. USE THE OTHER RESOURCES ON TRAVEL.STATE.GOV


Travel.state.gov has detailed information on every country that can help travelers decide which countries to visit and where to travel in specific countries.
In addition to specific alerts, there's information on general safety, social customs, visa requirements, local laws, medical facilities, travel and transportation, and much more.
Sometimes – in the case of Mexico, for instance – this information is specific to a region of a country, and not just the country in general.
Travelers can also access and download detailed fact sheets on every country.
The State Department also provides a simple traveler's checklist that encourages travelers to get informed, make sure they have the right documents, and finally, to buy travel insurance.


3. DO YOUR RESEARCH BEFOREHAND


Make sure your destination is safe before you leave. Check resources like:
state.gov (see above)

The Centers for Disease Control and Prevention's travel-health site (see below)

The site of the local tourism board where you're traveling

Blogs dealing specifically with travel safety (like this one)

Facebook groups and other online forums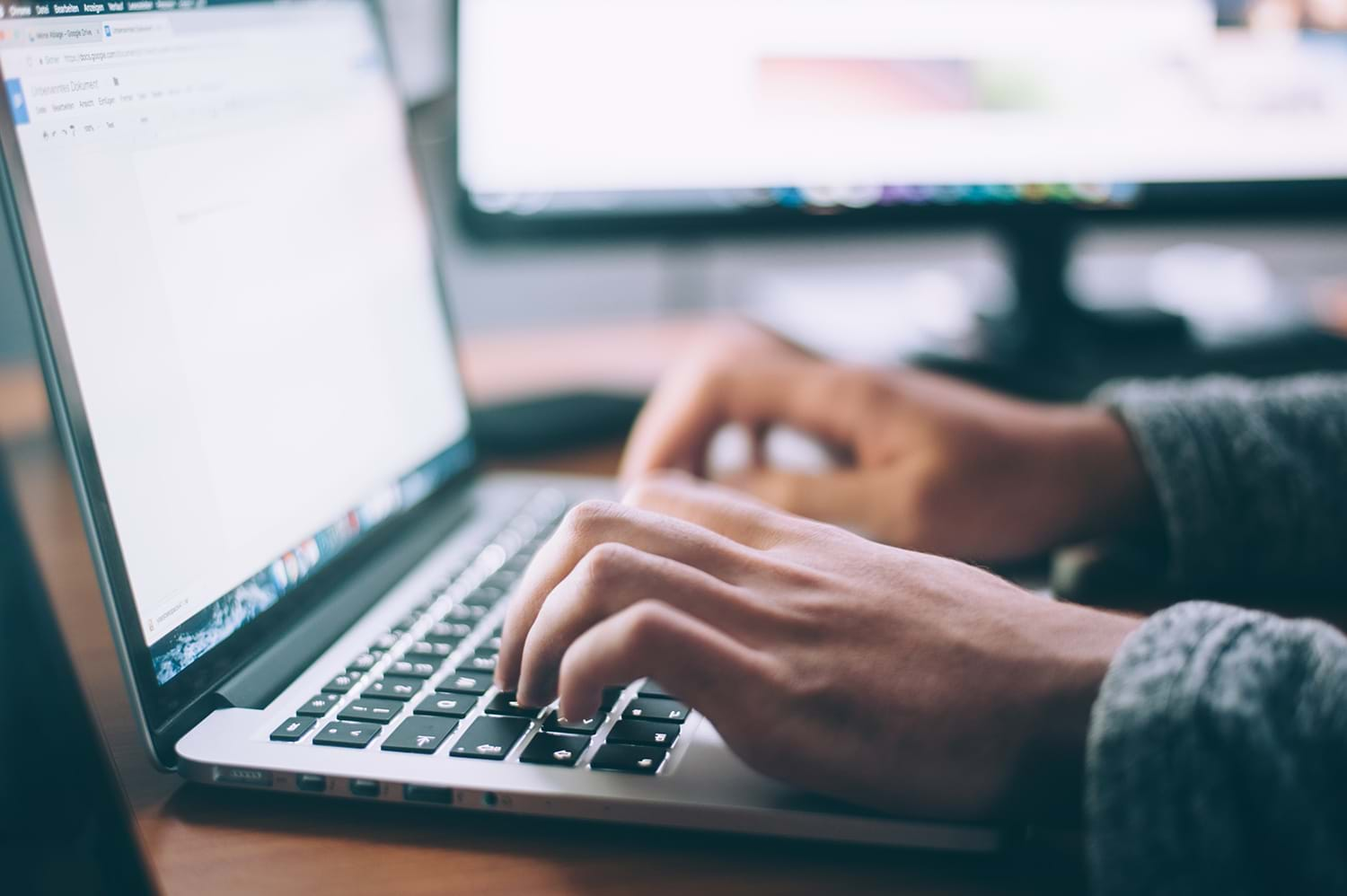 Photo by Glenn Carstens-Peters on Unsplash

4. GET UP TO DATE ON YOUR VACCINES


Visit the CDC's travel-health site to find out if you need to be vaccinated.


5. BE PREPARED


Safety is all about prevention. Experts note that the more you can prepare, the less likely you are to find yourself in a dangerous situation. Specifically, you should:
Arrive in a new destination during daylight hours

Take only licensed taxis or services with built-in safety features, like Uber

Research your destination in advance so you have an idea of the layout of the city and areas to avoid

Book at least your first night's accommodation before you arrive in a new place


6. TELL PEOPLE WHERE YOU'RE GOING


At the very least, leave your daily itinerary with a friend or family member at home. Also leave the same information with someone where you're staying.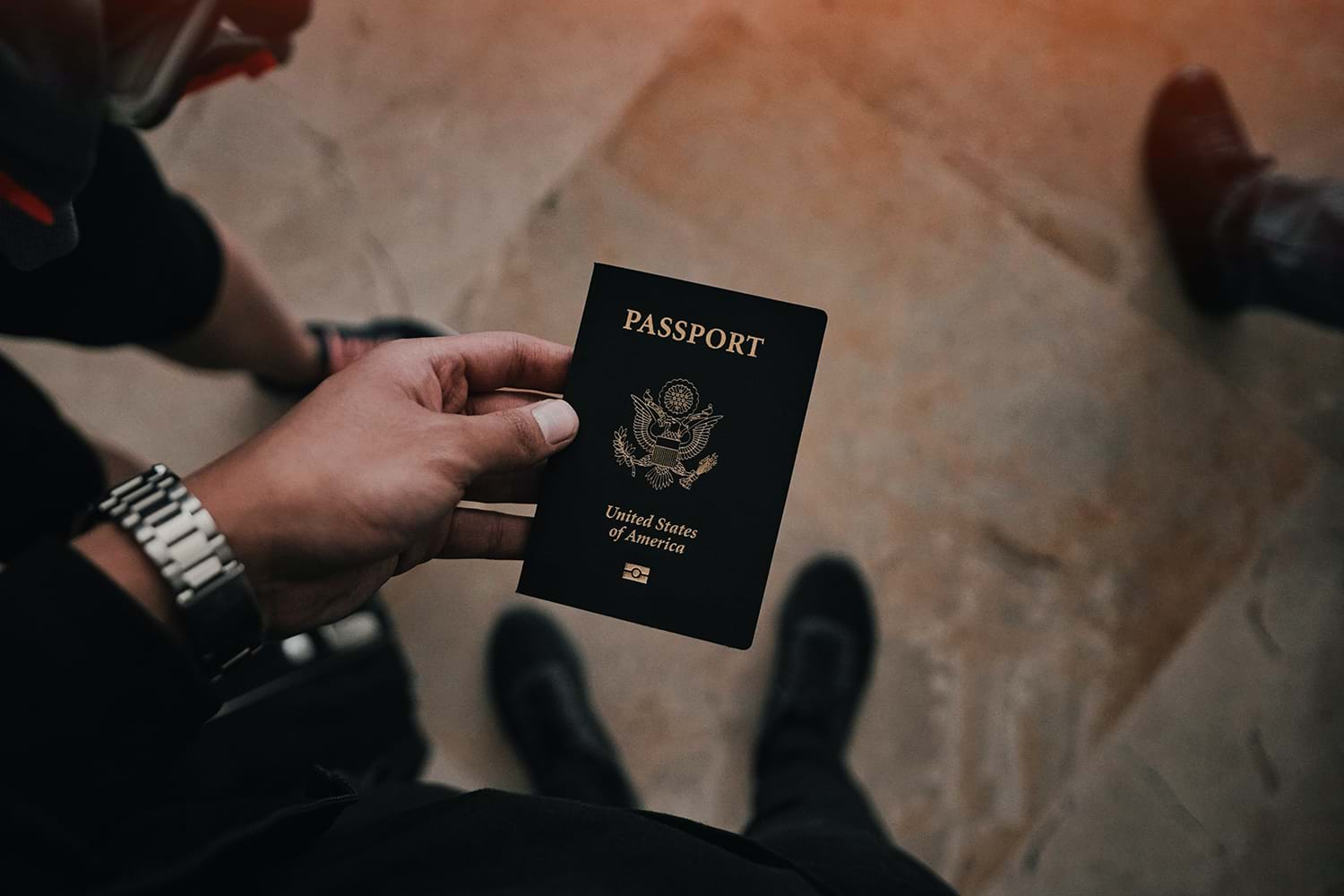 Photo by Levi Ventura on Unsplash

7. MAKE COPIES OF IMPORTANT PAPERS, AND SPREAD THEM AROUND


Scan and/or make copies of all your important documents and keep them in a separate place. That could mean:
In different places on your person

On your person and in your carry-on

On a USB stick in addition to paper copies

With you and with a friend or relative

All of the above, plus a copy in the cloud using Google Docs or Dropbox
Never put your passport, travel documents, and financial information together in one backpack. Also, never ever put this cache in a checked bag.


8. GET YOUR PASSPORT IN SHAPE


Before you leave, make sure your passport is valid. If it's not, hustle and pay the extra money for an expedited passport renewal.
Photos are one of the main reasons passport applications are rejected. Remember that you can't wear glasses in the photo. Fortunately, it's easier than ever to take a passport photo – there are even phone apps you can use.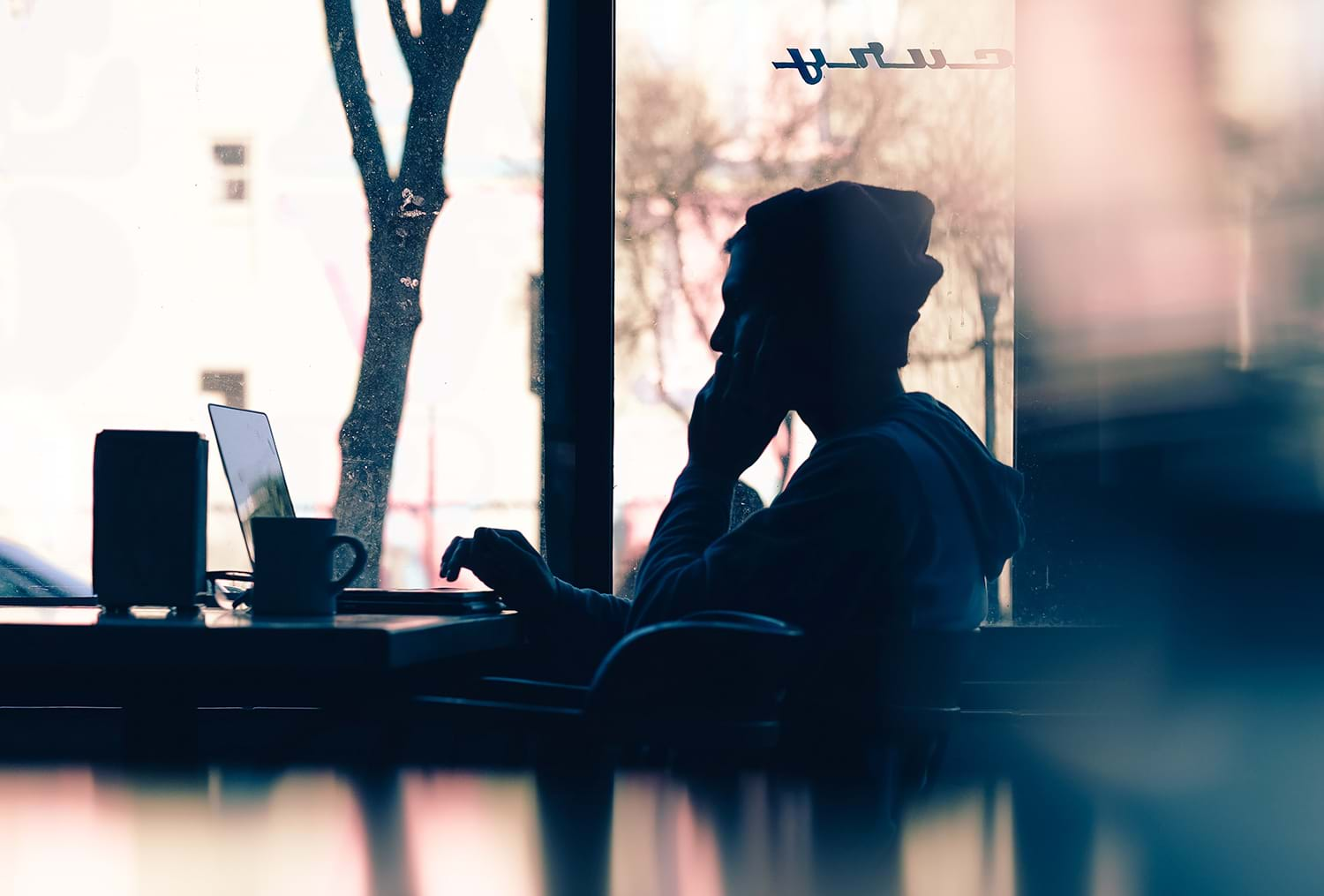 Photo by Hannah Wei on Unsplash


9. TAKE CARE OF YOUR FINANCES


Before you leave, see what mobile banking options are available where you'll be traveling. (Bank websites are great for this.)
Call your credit-card companies and your bank and tell them your travel dates and destinations, and ask about liability and cancellation protection if you misplace your cards.
If you have only one type of credit or debit card – Mastercard, for instance – consider getting a Visa or American Express card. Not every location overseas takes multiple credit cards.
Finally, sign up for texts and emails for identification problems or fraudulent transactions.


10. TAKE CARE OF YOUR PHONE


Before you leave home, buy an international data plan and/or a new SIM card.
You can use Skype, Facebook Messenger, or WhatsApp for long-distance calls, but check if there are limitations and/or connection-reliability concerns where you'll be traveling.


11. LOAD UP ON APPS


The basics include Google Maps, your bank's app, the XE Currency Converter, and Google Translate, but you should consider adding:
Hopper (Android) (iOS), which employs aggregated data to tell you the cheapest dates to fly and then sends you notifications to tell you the best times to buy cheap airline tickets.
GeoSure (Android) (iOS), which maps neighborhoods in every major city using aggregated data and machine learning, and gives those neighborhoods proprietary GeoSafeScores™.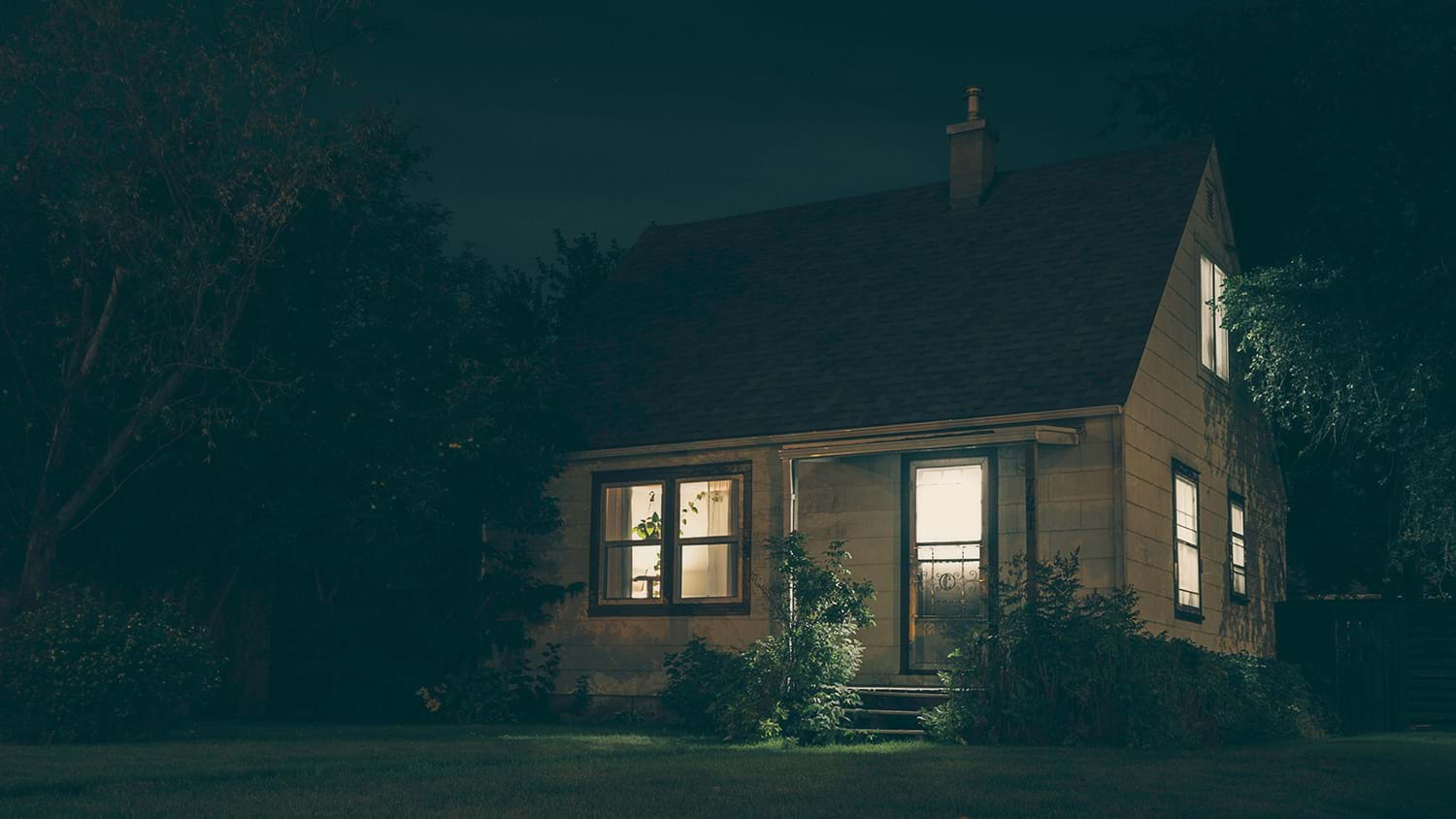 Photo by Devon MacKay on Unsplash

12. LOOK AFTER THE HOMESTEAD


Have someone you trust look after your house while you're away. If this can't happen, have your neighbors empty your mailbox regularly so it doesn't overflow.
If you can, set some light timers around your house.


13. TAKE YOUR PRESCRIPTION MEDS – AND YOUR PRESCRIPTIONS


To ensure you stay on your meds, pack extras of both your medicines and your prescriptions. Make sure the bottles and prescriptions have a generic drug name.
AT YOUR DESTINATION



14. GET YOUR REST


Don't overdo it your first night in a different time zone. Give your body time to adjust. If you have trouble with jet lag, try earplugs, eyeshades, or an app like Entrain.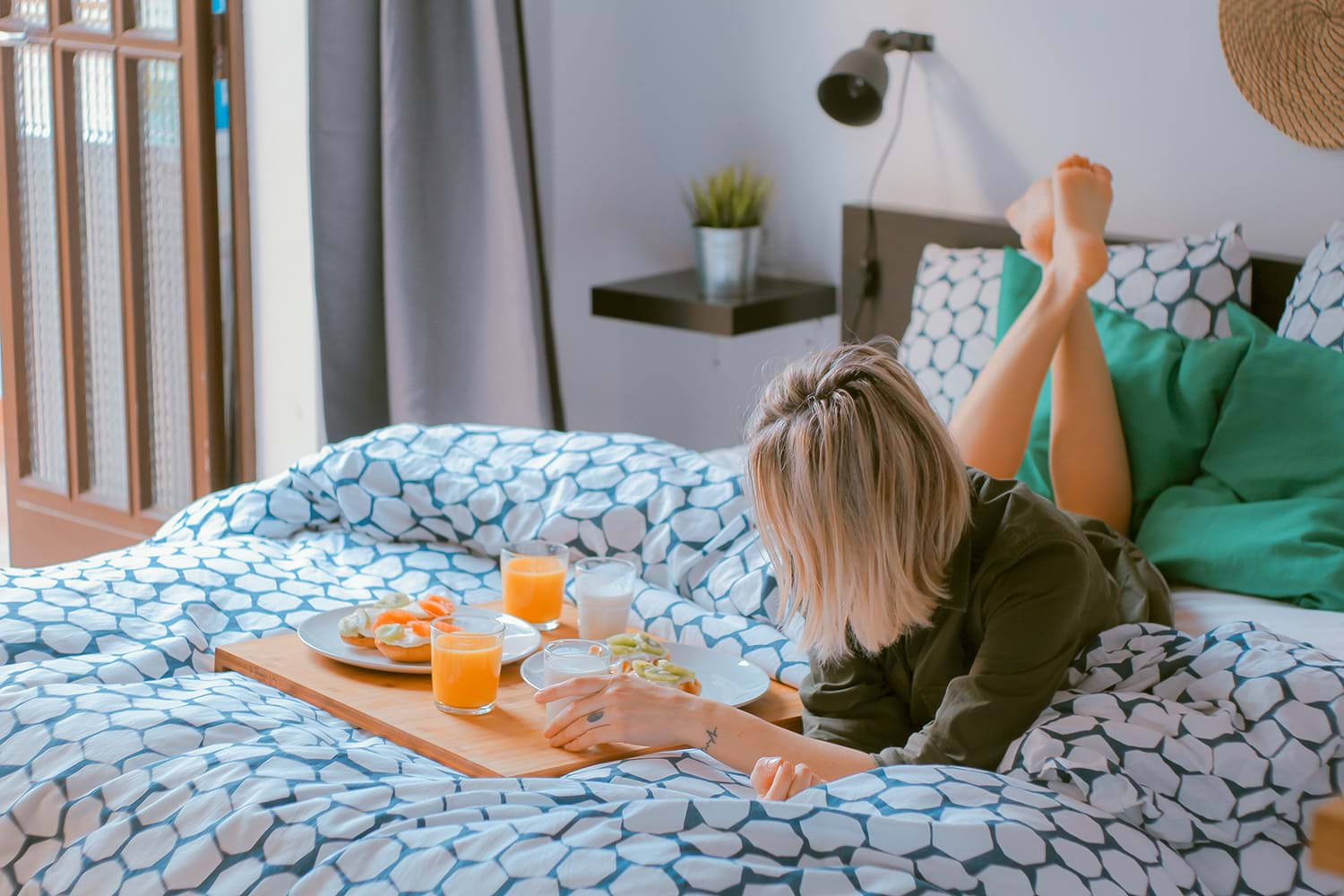 Photo by Toa Heftiba on Unsplash

15. BLEND IN


Among the things to keep in mind:
Walk like a local – briskly, and with a sense of purpose.

Use your "inside voice" – even outside.

Respect the local dress code and customs. It's up to you to adjust cultural and religious norms to whatever country you're visiting.

The local U.S. consulate or the State Department can give you the lowdown on the last bullet point; otherwise, consult a good guidebook like the

Rough Guides.


16. RESPECT YOUR DESTINATION


To avoid being painted with the "Ugly American" brush, pick up after yourself. While it's not acceptable to litter at home, it's even more rude to do it abroad. Locals see it as an insult.
Refrain from criticizing the locals while you're in their country. Save it for later.
17. ASK FOR DIRECTIONS


If you're feeling uncomfortable, stop and ask for directions. If you can find a trusted local, they'll be able to tell you if you're heading into an unsafe area.


18. LEARN A FEW PHRASES IN THE LOCAL LANGUAGE


Memorize the words "slow down," "please," "thank you," and a few others in the local language.
How do you learn those words? Duolingo is a great phrase-learning tool, and it's free. If you don't want to learn a language, get Google Translate and have it translate signs, menus, and text for you.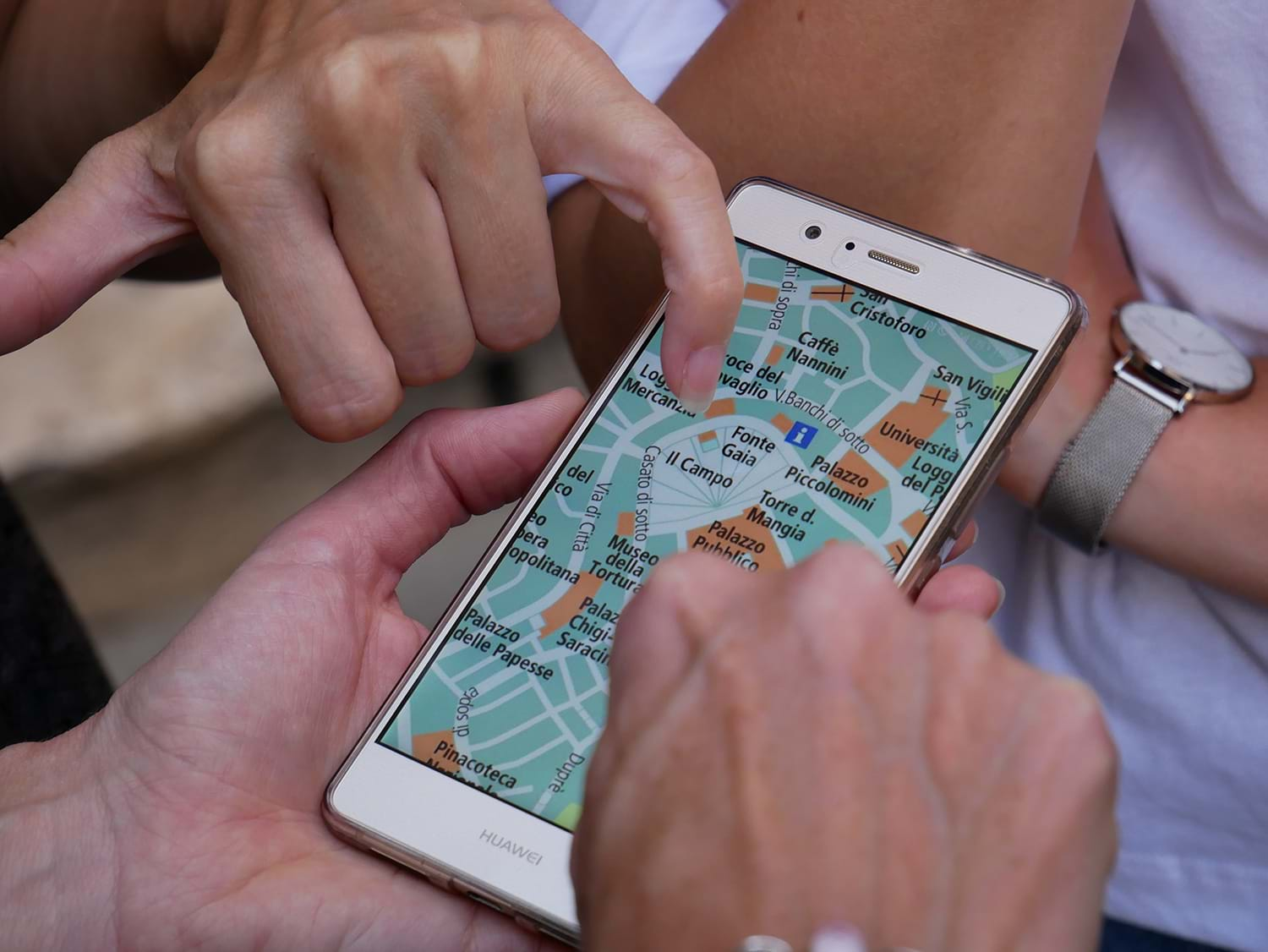 Photo by Sebastian Hietsch on Unsplash

19. CARRY A MAP


Walking around with a map in your hands may make you look like a lost tourist, but sometimes it's the best way to understand where you are.
Want to look less conspicuous? Use a map app like Google Maps, or a Lonely Planet guide.


20. UNDERSTAND HOW MASS TRANSIT WORKS – AND WHETHER YOU WANT TO USE IT


The suitability of mass transit can vary wildly from country to country. Before you leave:
Research the safety of the mass transit systems you'll be using

Find out how to pay for it

See and understand where it can take you
To have this information literally at your fingertips, download the Transit app, or the apps of the mass transit providers where you're visiting.


21. BE PROACTIVE – NOT REACTIVE


Choose who to talk to, experts say; don't let yourself be chosen.
It's okay to be rude when speaking to others, if it's necessary to get your point across and ensure your safety.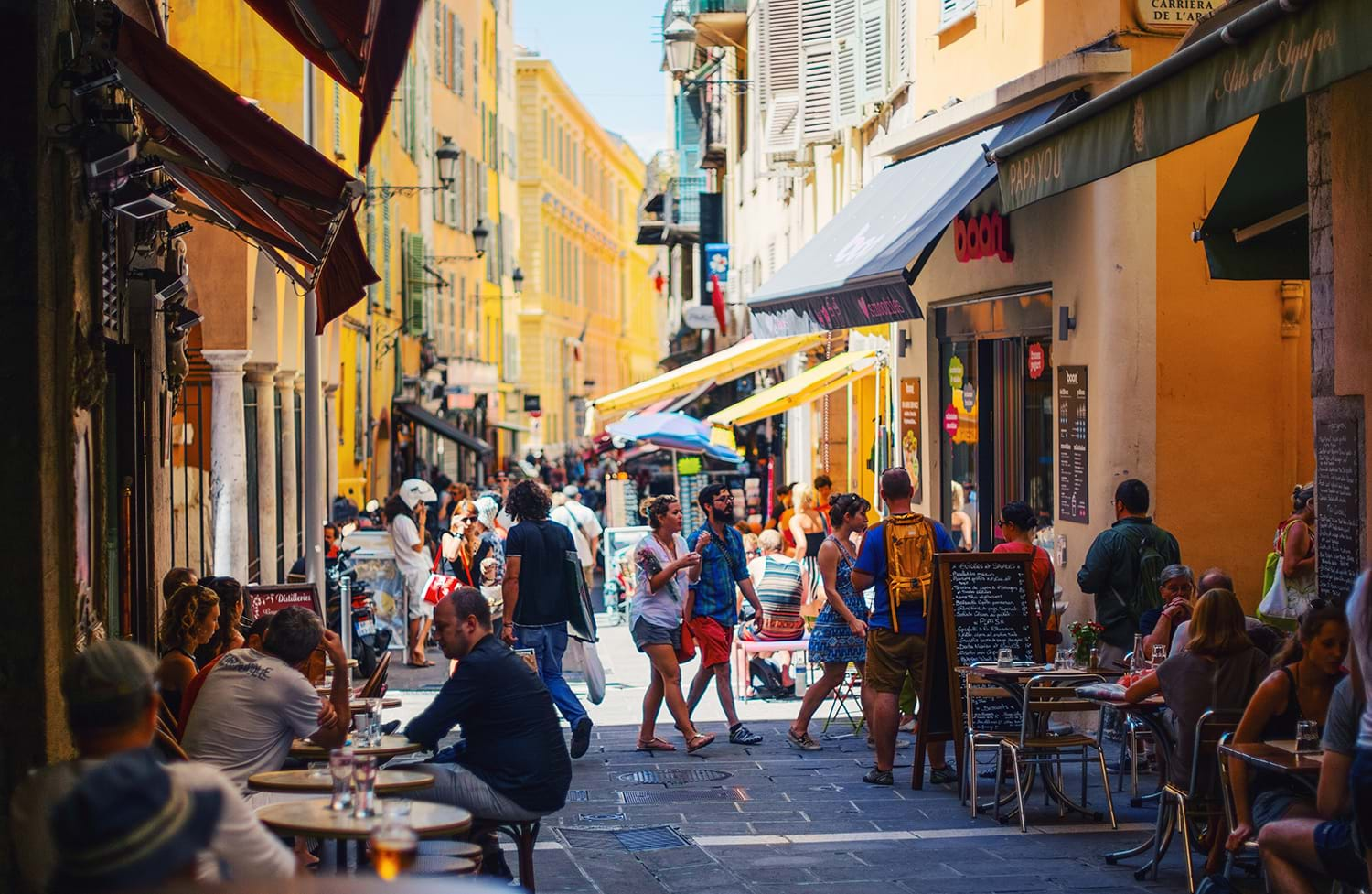 Photo by Paul Rysz on Unsplash
22. NEVER BE RUSHED INTO A DECISION


If you're in a crowd, don't be distracted by someone who approaches you to buy something and wants an answer right away.
Con artists want you to make a quick decision without considering the consequences, so take your time.


23. TRUST YOUR INSTINCTS


It's okay to be wary when you travel. No one will think less of you for being guarded and skeptical.
In general, if a deal seems to be too good to be true, it probably is.
By extension:
Don't buy anything from individuals on the street unless a local you trust can vouch for them.

Don't take phone calls in the middle of the night.

Don't let strangers take pictures of you with your phone or camera.

If someone suddenly needs help, find someone to help you help them. If the situation is a set-up, they'll be less likely to pick on multiple people.


24. BE EXTRA-CAREFUL AROUND ATMS


Use only secure ATMs at reputable locations like banks and airports.

In general, only use ATMs in well-lit public places, during the day. Make sure they have the international logos that show they're affiliated with your cards.

Look around for swiping devices, cameras, or suspicious characters before you use the ATM.

Memorize your PIN before using the ATM, and cover the pad with your hand when entering it.

Get the minimum amount of cash you need to pay for things in emergencies or at places where they don't take credit cards – $20-$50 in the local currency should be sufficient.

Never let anyone help you withdraw cash.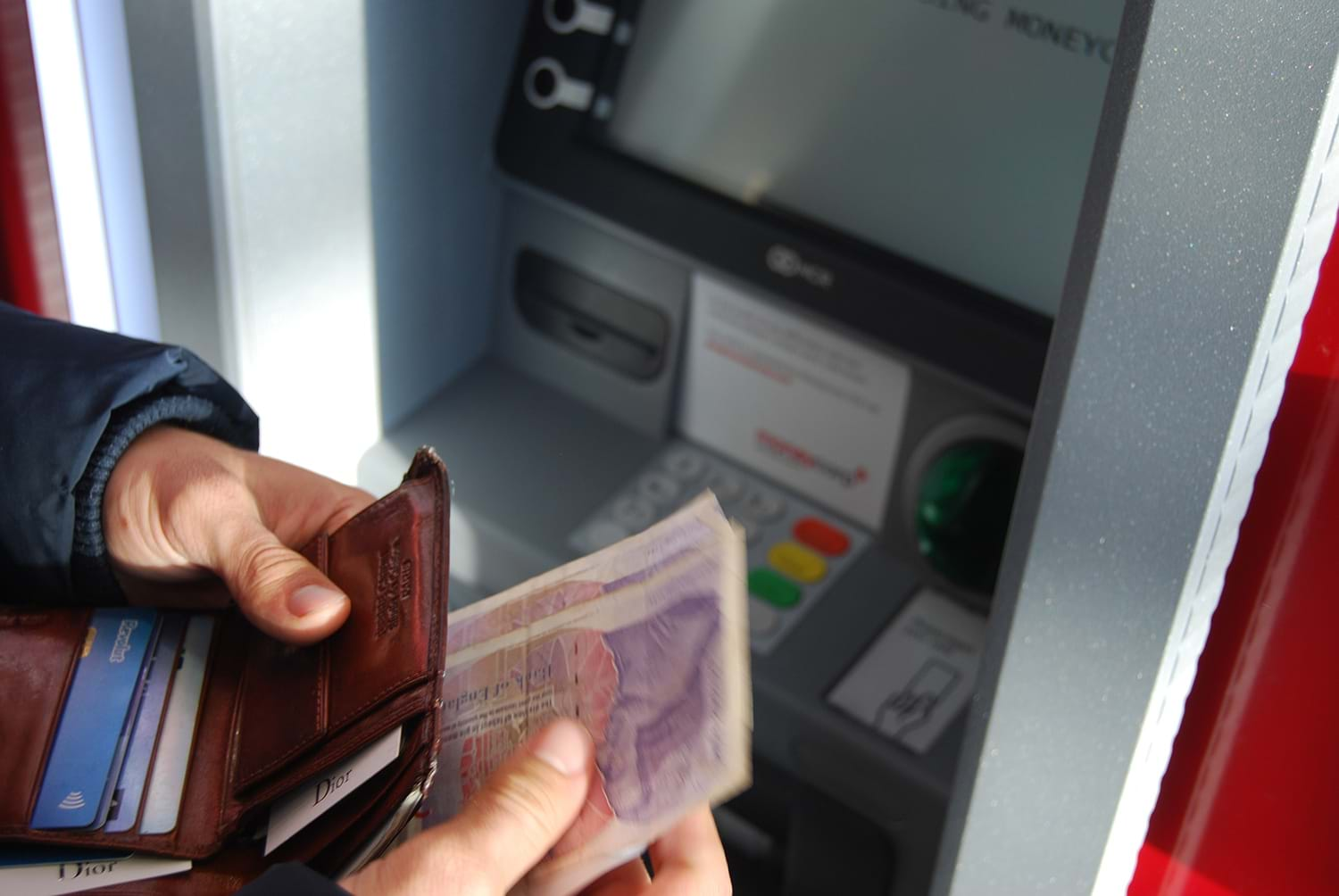 Photo by Nick Pampoukidis on Unsplash

25. BE CASH-SMART


Spread cash around multiple places; don't carry it all in your wallet. And use credit cards when it makes sense.


26. WATCH YOUR BELONGINGS


Keeping safe means keeping vigilant. To help do that:
Keep your bags in sight at all times.

Carry a bag or purse with a long strap that can fit across your body.

When you put down strapped gear, put it between your feet and step on the strap.

Don't hang a purse or bag on the back of a chair.

Keep your backpack in front of you if you're standing in a line.

Buy a luggage strap to secure a laptop bag or coat to your suitcase so you can keep your hands free.


27. BE CAREFUL ON BRIDGES


Especially in Paris and other major European cities, petty thieves often stand on bridges because they can see the police coming from there.
Keep expensive cameras on a strap around your neck and look around you before taking a photo with your phone.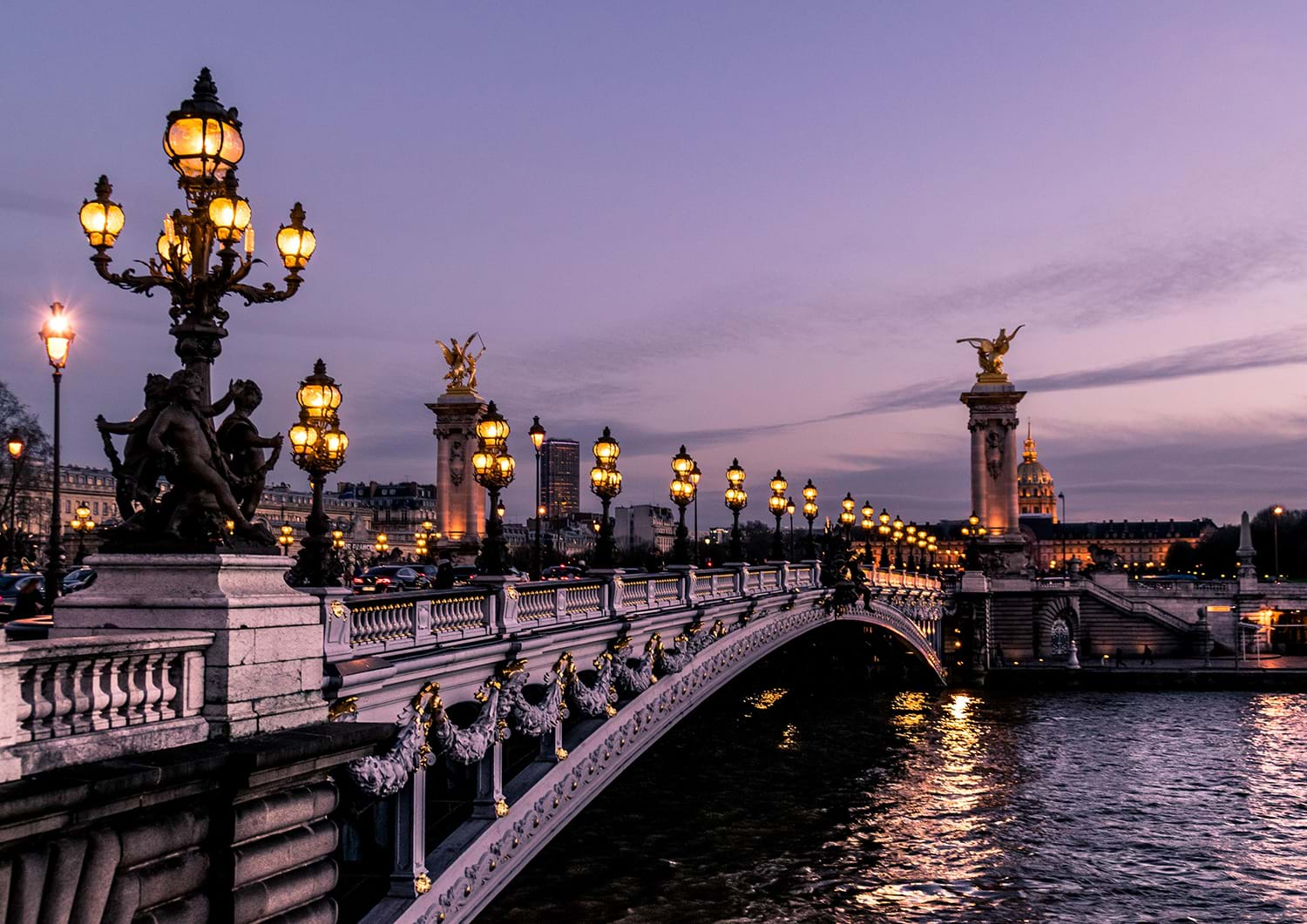 Photo by Léonard Cotte on Unsplash

28. WATCH FOR SCAMS


These include:
The "gold ring" scam, where a girl will pretend to pick up a gold ring on the street and ask if you dropped it. While she's talking with you, the rest of her "team" will pick your pocket. (This is also the basic setup for the "street game" scam.)

The "petition" scam, where someone may ask you to sign a petition, then ask for a donation.

The "friendship bracelet" scam, where strings are tied tightly around your wrist, and not loosened until you pay a "donation."

The "fake takeout menu" scam, where a flyer for a restaurant is slipped under your hotel-room door. When you order, they'll ask for your credit card … but you'll never get any food.

The "dynamic currency exchange" scam, where you're presented with a hotel bill totaled in U.S. dollars that is then converted back into the local currency – at a most unfavorable rate.

The "I'll take your picture" scam, where if you take them up on their offer you'll never see your camera again.

The "police officer" scam, where someone claiming to be a police officer asks you to hand over money on the spot.


29. AVOID BUYING SOUVENIRS FROM THE STREET


These people are often part of illegal organizations and underground networks.


30. PROTECT YOUR LOCATION


Sharing too much information on social media may endanger your safety, according to the Rape, Abuse & Incest National Network.
Don't broadcast your location on Instagram; in fact, you may want to save your photos and post them after you return.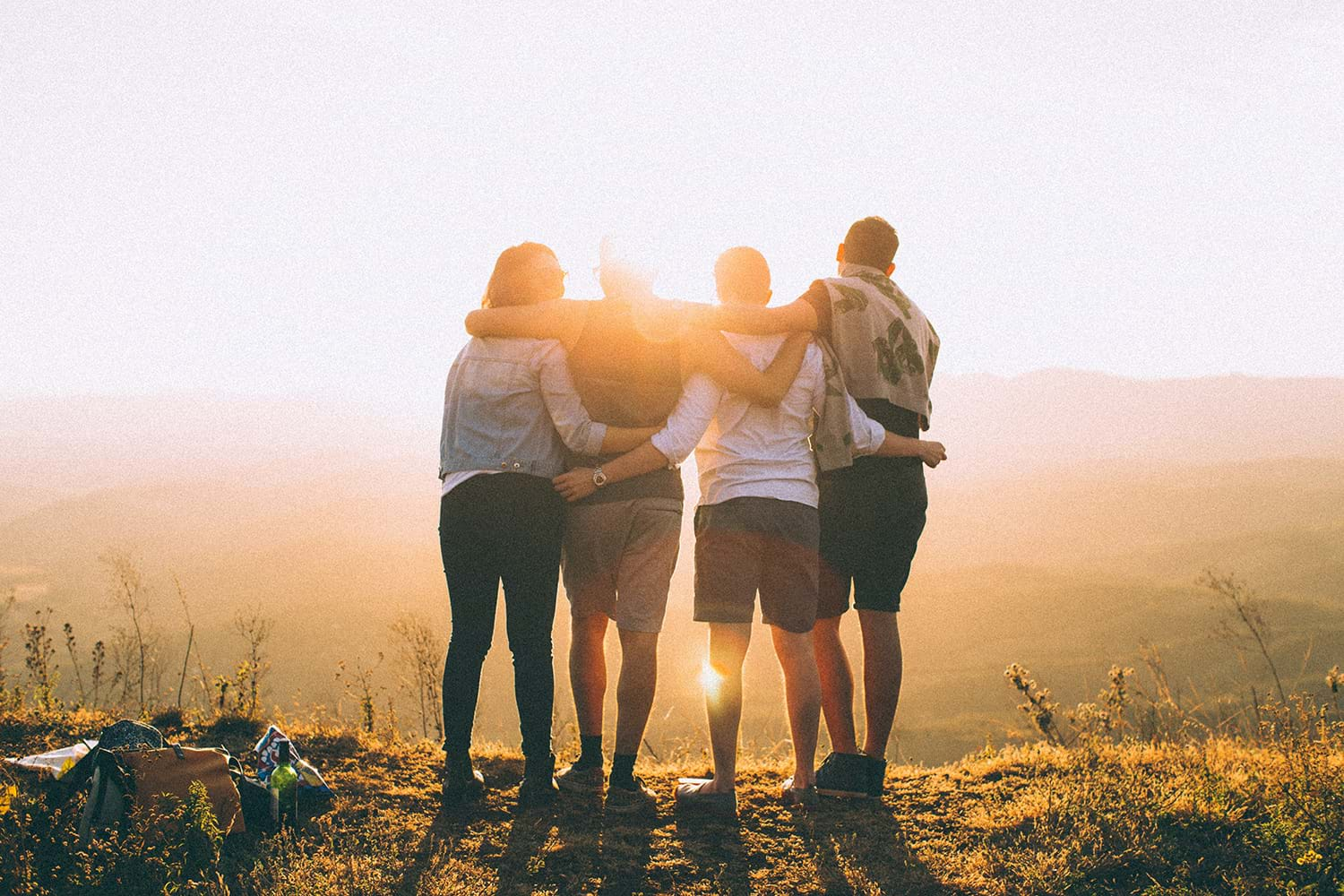 Photo by Helena Lopes on Unsplash

31. ARRIVE AND LEAVE WITH FRIENDS


There's safety in numbers. To that end:
Arrive and leave with friends when going somewhere unfamiliar.

Agree on a place to meet if you're separated.

Consider creating a code word or signal if you're feeling uncomfortable.


32. CARRY COPIES OF IMPORTANT PHONE NUMBERS AND ADDRESSES


When you're out, make sure you:
Have a business card or phone number of a reputable local cab firm.

Download the app of your favorite rideshare service(s), and know beforehand if they operate where you are.

Know the location of the nearest embassy or consulate.

Carry the number of your travel insurer's assistance line.

Put the address of your lodgings in your wallet.


33. AVOID FIRST-FLOOR HOTEL ROOMS – AND ROOMS ABOVE THE FIFTH FLOOR


First-floor rooms are targets for thieves. If you bring your laptop, keep it in a hotel safe, or bring your own travel safe.
Conversely, the ladders on most fire trucks don't extend past the fifth floor of a hotel. The second through fourth floors are the sweet spot for staying in hotels.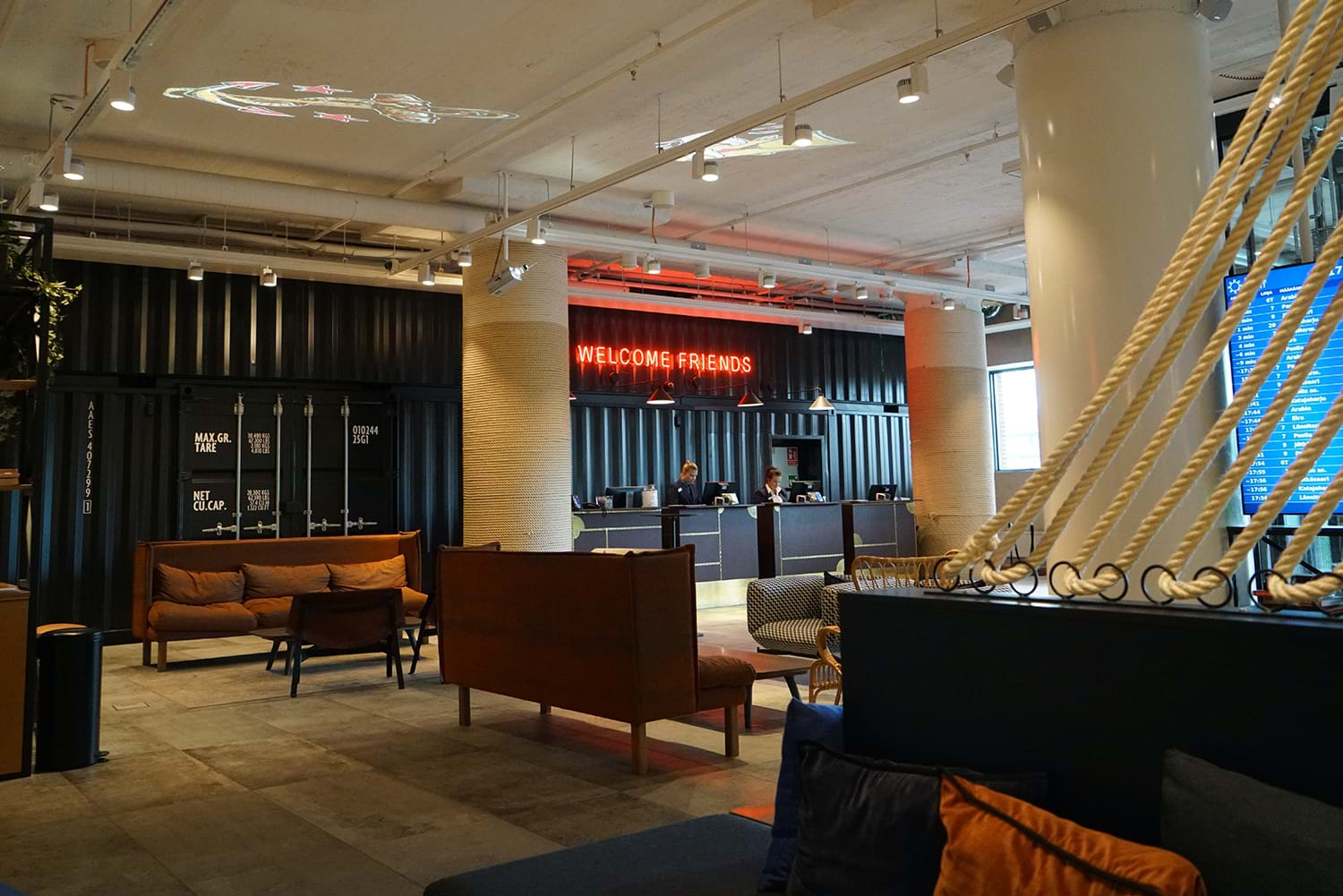 Photo by Tim Photoguy on Unsplash

34. ASK FOR A NEW ROOM IF ...


If you're staying in a classic or historic hotel with traditional key entry, ask to be moved to another room if you've lost your room key. Yes, it's an inconvenience, but who knows who has the lost key? You'll sleep better when you don't have to worry about it.


35. BE CAREFUL WITH THE SUN


The sun is hot and powerful across the southern United States, and into Mexico and the Caribbean. Also, if you're spending time by the beach or pool you get an extra blast of sun from the reflection off the water.
To prevent sun-related issues:
Apply SPF 15 or higher sunscreen (preferably waterproof) every 30 minutes. Reapply sunscreen after swimming.

Put on insect repellent

over

sunscreen.

Avoid direct exposure from 10 a.m. to 4 p.m., when the sun's rays are strongest.

Keep babies under six months out of direct sunlight.

Wear sunglasses, hats, and protective clothing, like swim shirts for kids.

Avoid tanning salons pre-trip.


36. PROTECT YOUR EYES


Don't be absent-minded about your glasses, and don't skimp on contact-lens care. In addition:
Pack a spare pair of glasses and extra contact-lens supplies.

Carry a copy of your formulary, if you're lost without your glasses.

Remove contacts before swimming.

Take out your contacts before bed.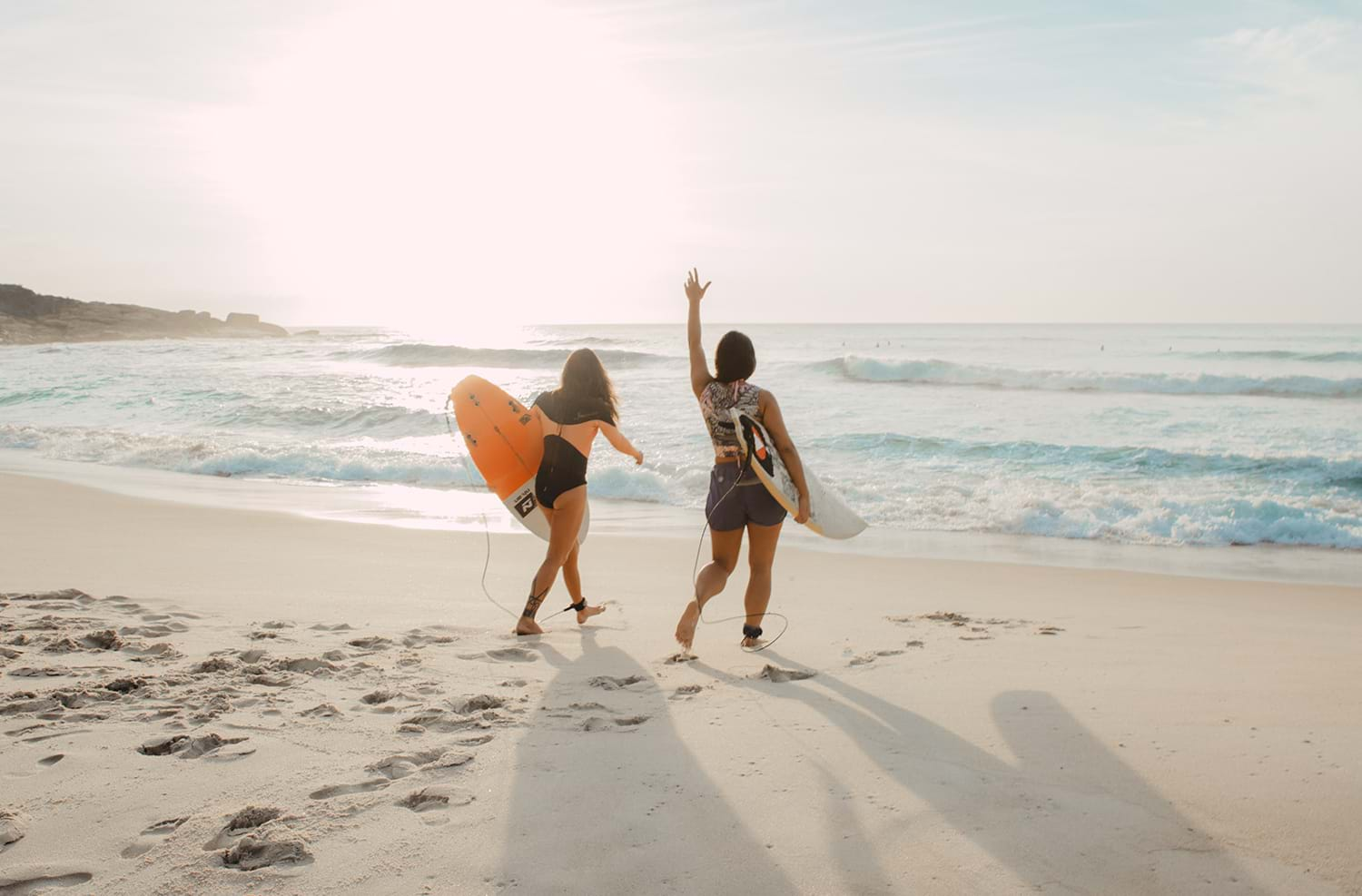 Photo by Elizeu Dias on Unsplash

37. PRACTICE WATER SAFETY


Good water safety starts with everyone knowing how to swim. Parents and families should also:
Stay within arm's reach of young children in the water, and never leave them unattended near water.

Swim where there's a lifeguard – ideally more than one.

Watch for waves and rip currents.

Avoid alcoholic beverages while swimming or boating.

Wear life jackets while boating.

Complete a boat-safety course.

Check over a rental boat thoroughly before heading out.

Know where you're going when boating, and ask about areas to avoid.


38. EAT HEALTHY


Being on vacation doesn't mean abandoning good eating habits. Eat lots of vegetables, fruits, and whole grains, plus low-fat dairy products, lean meats, poultry, fish, and legumes, and:
Drink lots of water; if you're overseas, drink only water and other beverages that are bottled and sealed.

Limit your intake of salt, sugar, alcohol, and saturated fat.

Eat food that's cooked and served hot.

Wash all fruits and vegetables before eating.

Avoid eating in places you feel are unsanitary – and watch out for street food.


39. TALK ABOUT STRANGER DANGER


When traveling with kids, talk to them about stranger danger before you leave and when you arrive. Teach your children to never to talk to strangers, particularly at night, and to report suspicious behaviors to an adult.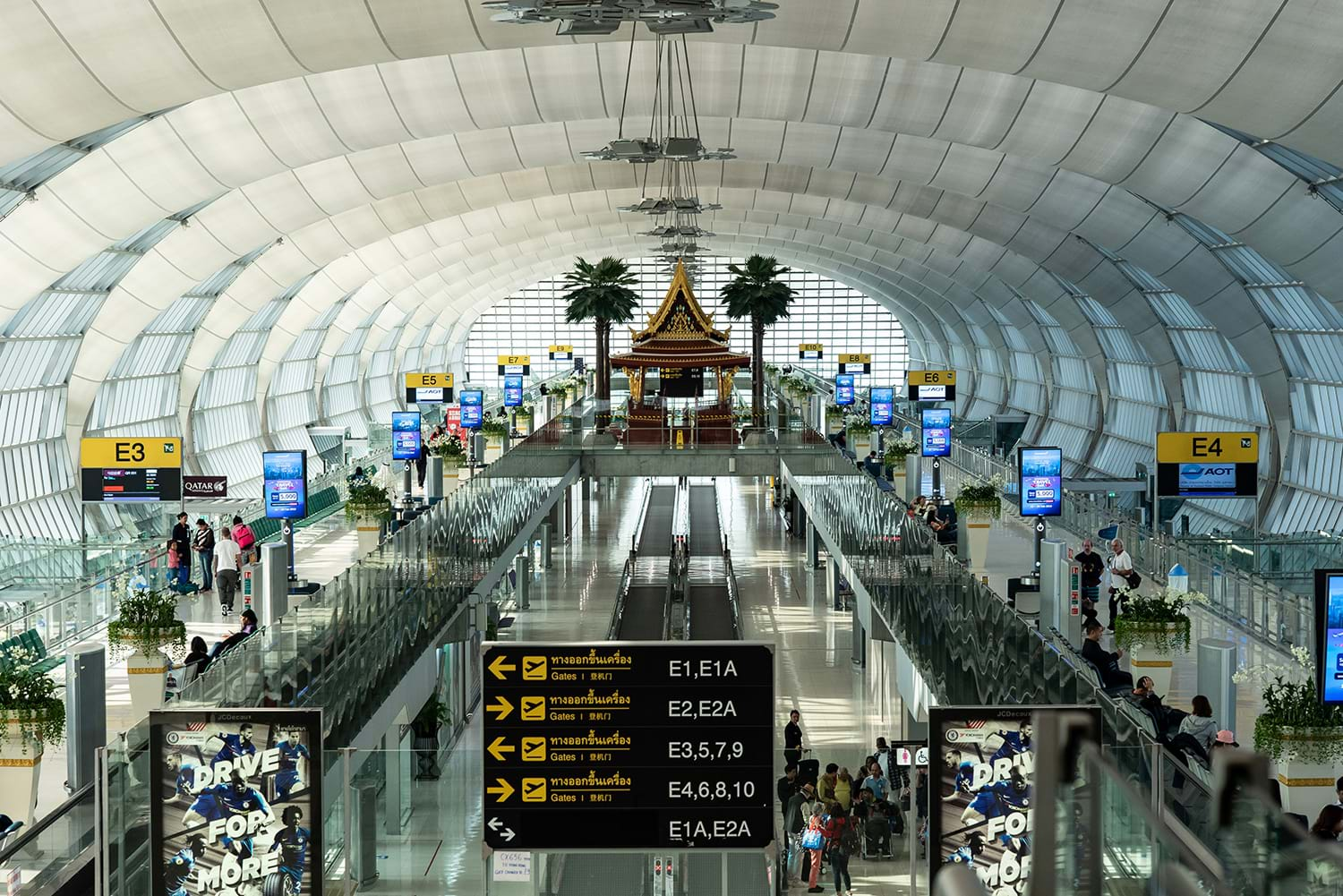 Photo by Mr.Autthaporn Pradidpong on Unsplash

40. STOP GERMS


Experts say you're 113 times more likely to catch a cold on a plane than at home. Make sure to:
Wash your hands frequently (or use hand sanitizer) and cover your mouth when coughing.

Wear socks while going through TSA to avoid fungal infections.

Use your own pillows and blankets instead of the airline's.

Avoid airline magazines and catalogs.

Bring antibacterial wipes for nasty situations.


41. BE A SAFE HERMIT


Sometimes when traveling solo you just want to hole up in your room for a night. If that's you, remember to:
Tell the front desk you don't want anyone to be given your room number or know that you're at the hotel.

Ask who it is if someone knocks. Don't automatically open the door; if you aren't expecting anyone, report the incident to the front desk.

THE CLASSICS


42. EXPECT THE UNEXPECTED


The best travel experiences are the ones you don't see coming. That usually means wandering around aimlessly and going down streets that aren't on your map. Just make sure you know how to get back if you get lost!


43. THINK TWICE


Use a bit of common sense in regards to safety when traveling, especially during peak times. If you wouldn't do it at home, don't do it overseas.
Also, if you can't afford to lose something, don't take it with you.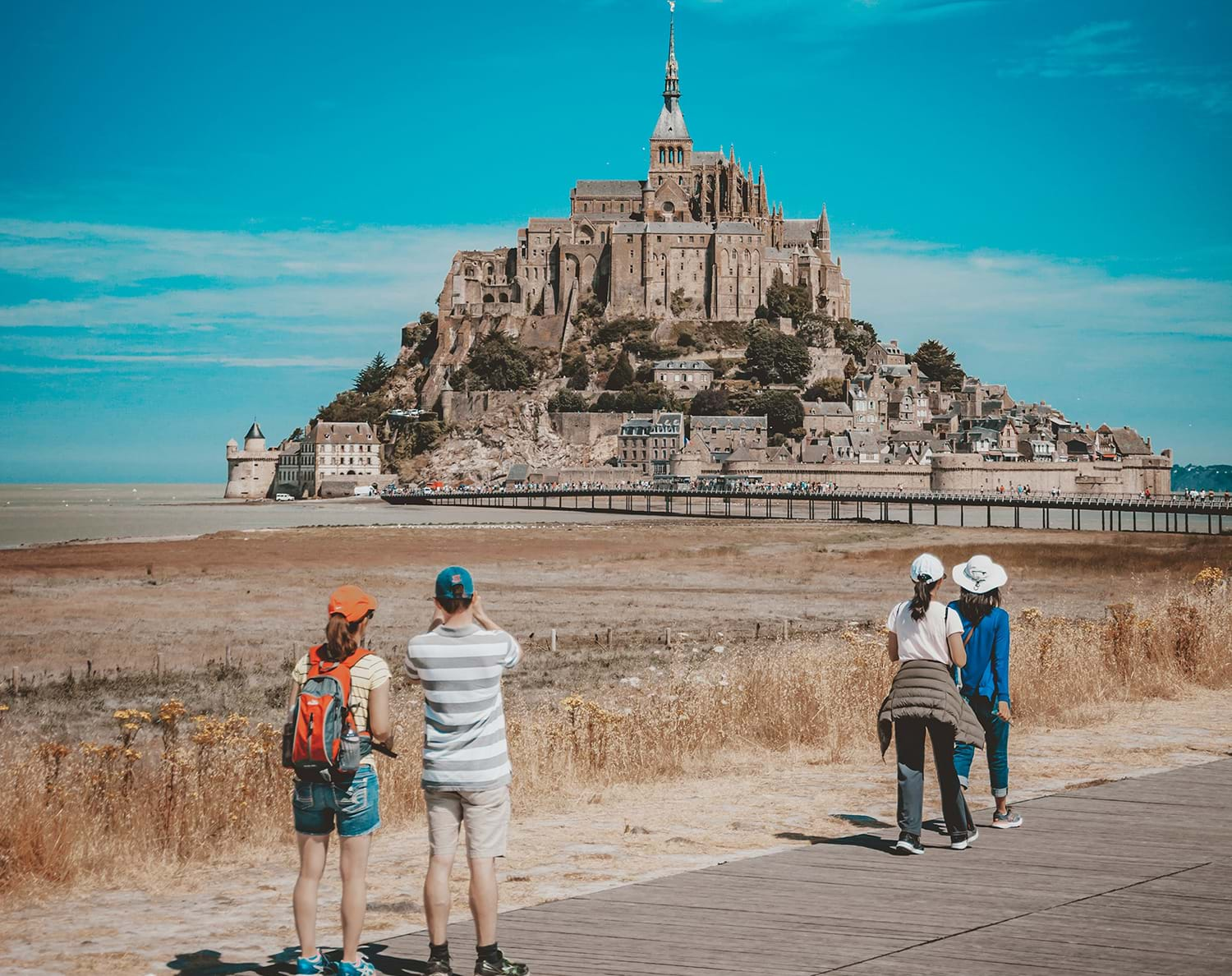 Photo by Alexandre Debiève on Unsplash

44. GO AGAINST THE GRAIN


According to Celine and Dan Brewer of popular travel-with-kids blog Baby Can Travel, "We do our best to avoid traveling when everyone else is. We've found the price of flights to be significantly lower if we leave a week before the rush. We also enjoy less crowds at the airport and at our destination!"
Also, from Australia's The Travel Tart: "The cheapest countries to visit are ones where recent riots have scared away all the tourists. I did this when I visited Argentina in 2002, one year after they defaulted on a loan. I saved bucketloads!"


45. BUY TRAVEL INSURANCE


You'll definitely want to consider travel insurance for its medical coverage, emergency evacuation, and travel assistance. The emergency medical coverage is particularly important.
When taking out travel insurance, read the policy carefully to make sure your needs are covered. If you have questions, ask your travel professional – or contact the company with your questions.
Travel on!
---
---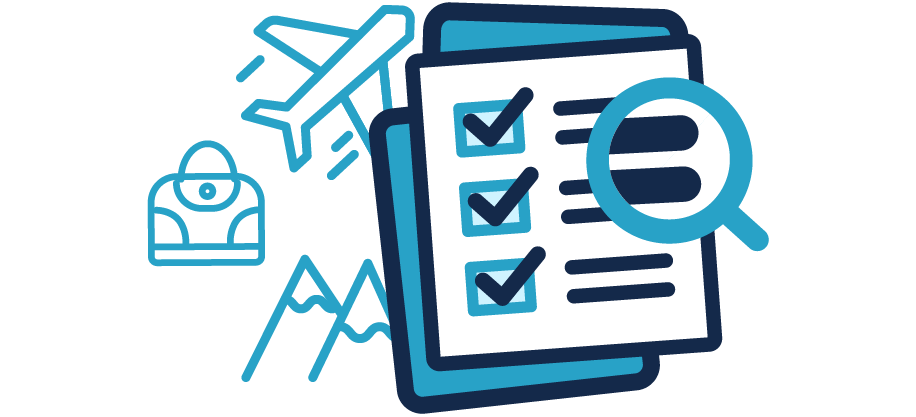 Questions About Travel Insurance?


Check out our online guide, "What Is Travel Insurance All About?" We've provided in-depth answers to all your travel insurance questions, starting with the basics.
---
Back To All Blogs