---
---
---
Get Your Free International Travel Insurance Quote Now
---
---
International Travel Insurance That's Truly Comprehensive.

Often common travel frustrations aren't completely covered by travel insurance. When you add AirCare to one of our base ExactCare plans, you add an array of flight-protection benefits to your comprehensive travel insurance that will pay out automatically* when covered travel missteps like missed connections, tarmac delays or baggage delays happen.
The result: The finest international travel insurance you can buy, with protection that can cover you from domestic jetway to international terminal and back again.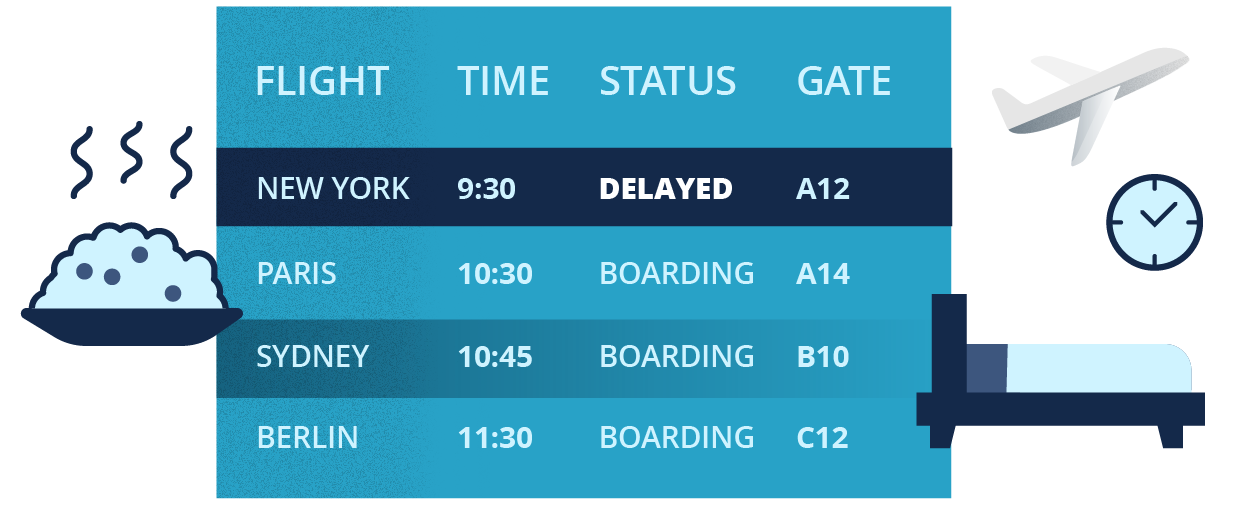 We Make Getting Covered Easy, Fast, And Effortless.


Go from quote to coverage in just a couple minutes.


Receive coverage details in clear, easy-to-understand language.


Get your claims paid up to five times faster than industry averages. *



And enjoy the peace of mind provided by 24/7 emergency international travel assistance.
---
---
See What Our Travel Insurance Customers Have To Say

"This is by far the best customer experience that I've had with any claims I've needed to do for travel. The staff is helpful and their response time is super fast. Thank you for being so customer friendly!"
—Katie H.

"Very professional and easy to work with. Fast handling of claim."
—Sandra G.

"Berkshire Hathaway's International Travel Insurance is far superior to other products. The service is excellent and the claims process quick and reliable."
—Kevin H.

"My medical claim was easy to submit and was reviewed in a timely fashion. A representative helped me with any questions that I had as well."
—Meira Z.
---
---
Lost Luggage? Missed Connections? Medical Emergencies? Protect Yourself With International Travel Insurance From Berkshire Hathaway Travel Protection.

Your big overseas vacation shouldn't be spent worrying about flights, luggage, or your health. International travel insurance from Berkshire Hathaway Travel Protection means you're protected* in case:


You have to suddenly cancel your trip or return home earlier than planned because of a medical emergency, a change in job status, or a natural disaster back home


Your flight is cancelled or you miss a connection



You lose your luggage or your passport, or experience other travel mishaps

We want what you want: a carefree international vacation. And if you have a claim, rest easy. We pay up to five times faster than industry averages. *




"It was nice being able to purchase the insurance right before I left for my trip. I didn't have to use it, but it was comforting knowing it was available. It was responsibly priced too!"
– Deborah B.
---
---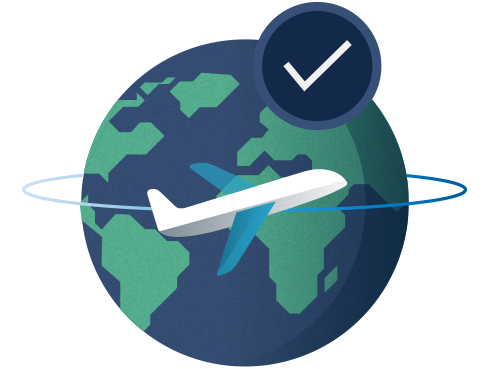 Secure International Travel Insurance - With The Strength And Security Of Berkshire Hathaway Travel Protection.

Berkshire Hathaway Travel Protection is your international travel insurance expert, and is backed by Berkshire Hathaway Specialty Insurance Company's A.M. Best A++ rating for financial security and strength that goes wherever you go.
---
---
International Travel Insurance Q&A
What can international travel insurance cover?
All our comprehensive plans can cover medical emergencies, trip cancellation, trip interruption, medical evacuation, and lost, damaged, or stolen luggage. AirCare allows you to add fixed-benefit claims payments for approved flight annoyances like flight departure delay, missed connections, and tarmac delay. Depending on what plan you buy and when you buy it, international travel insurance can also cover pre-existing medical conditions, and trip cancellation for any reason.
Can you buy international travel insurance online after booking?
Yes! That's a great time to buy travel insurance for an international trip. If you buy within 15 days of making your initial deposit, you can often qualify for bonus coverage. For instance, if you want international travel insurance with coverage for pre-existing medical conditions, you need to buy early. However, if you're a procrastinator, many plans let you buy coverage up until the day before you leave.

How much does international travel insurance cost?
Plan costs vary depending on what they cover, but expect a plan to cost about 8 to 10 percent of your total prepaid trip cost, regardless of whether you buy international travel insurance online or from a travel professional.

Is trip insurance worth it for international travel?
Absolutely! Travel insurance is often worth the investment for its potential to help reimburse you for hundreds of thousands of dollars of covered expenses for emergency evacuation, medical bills, and costs related to trip cancellation and interruption. Also, trip insurance is recommended for travelers by the U.S. State Department, further underlining its worth. (Source: travel.state.gov)

Do I need international travel medical insurance, or health insurance while travelling internationally?
Not all medical plans cover you when you travel overseas, meaning you could be faced with thousands of dollars of medical bills that you have to pay on the spot. Travel insurance can help pay hospital and doctor bills if you get sick or injured when you're on vacation in a foreign country, and can cover the cost of the medical evacuation to transport you to an adequate medical facility.

Should you get travel insurance for international travel?
We think so, but if you're not sure, ask your travel professional, or someone who travels abroad frequently.
---
---


Trust BHTP To Protect Your International Vacation.
Let Berkshire Hathaway Travel Protection protect your dream vacation with easy, comprehensive, fast-paying travel insurance. Wherever in the world you travel … we're here to help.
---