---
---
---
In fact, according to The 2021 North American Camping Report, the number of camping households grew by a record 3.9 million in 2020, with big increases seen among younger families and more diverse populations.


Here's how you plan a camping trip that makes you want to camp again next year:


Choose a site early

RVs or tents – decide

Test out everything

Consider the elements

Pack camping-friendly food

Make a list, and then pare it down

Keep safety in mind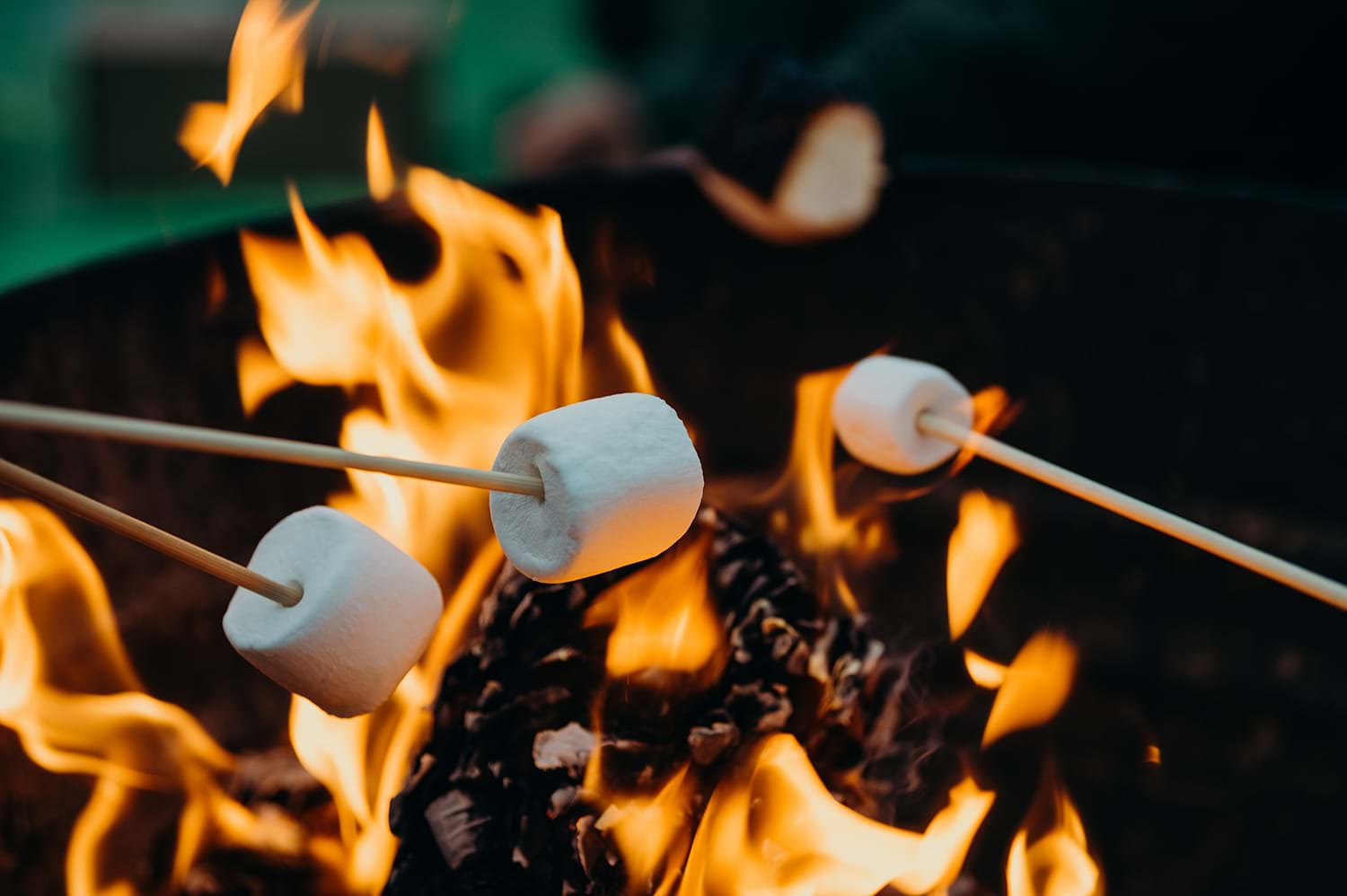 Let's get into the list!



1. CHOOSE A SITE EARLY


Getting your favorite vacation rental or your coveted window seat is nothing compared to getting a prime campsite. Many people have camped in the same park at the same site on the same weekend for years, and they're not about to let some newbie muscle in.


That means now is the best time to scope out your campsite … for next year.


If you're considering a park fairly close to home, make a reconnaissance tour. Note campsite numbers, and consider things like:


• Electrical hookups
• Proximity to restrooms and showers
• Proximity to heavily traveled roads or popular picnic or recreation areas
• Proximity to the things you want to do
• Bikeable trails and roads


For a camping vacation that takes you further afield, study the campground maps and read reviews before booking.


In all cases, note when reservations open up for next camping season and the platform the park uses (like Reserve America), and be ready at zero hour to jump on the site and date you want.


PRO TIP: Scoop up unused site reservations. Heart set on camping this year? You may have to opt for a less desirable site at your second-choice park, and/or camp midweek. However, some parks may let you scoop up unused site reservations if your timing is right and you're there in person. Call ahead to confirm.



2. RVS OR TENTS – DECIDE


Which option will you choose for your outdoor home-away-from-home – the fancy RV or the humble tent? Here are some things to consider:


RVing: Renting an RV can be more expensive than renting a really nice vacation home, with the difference being that you don't have to gas up a vacation home.


And the only thing more expensive than renting an RV is buying one, especially if you're thinking about overlanding.


The best and cheapest way to see if you're RVer material is to wrangle an invite to join friends for their RV weekend. If you conclude that this is the only way to rough it, then price out a rental through Cruise America, RVshare, or Outdoorsy – and be ready for some sticker shock.


Tenting: If you decide to go the cheaper route and tent it, remember to divide by half the number of people a tent claims to sleep. A two-person tent can only sleep two people if they were triangular to start with.


Shopping for a tent? Buy one from a tent place, like REI. They have the widest selection of tents that keep out the widest assortment of trip-wreckers like water, insects, and light.


PRO TIP: Test out everything before you go. Yes, you can test drive both an RV and a tent. Here's how:


RVing: Drive your unit around a parking lot for a good long while to get the hang of it. Drive backwards a lot and try backing it into parking spaces.


Renters of pull-behind campers especially need the practice, because when you drive backwards the camper will go the exact opposite of the direction you want and are expecting it to go.


A pre-vacation campout with an RV or pull-behind is also highly recommended, if you can swing it.


Tenting: Set up your tent in the backyard and sleep in it at least one night. This is particularly vital if you have younger kids, who will undoubtedly be amazed at how early it gets light. (Feel free to not share their sense of wonder.)


Bolder types can even pick a rainy night to try out their tent or can opt for a shakedown cruise at the nearest campground where they do it all – cook a meal, start a fire, put up the tent, take it down, and use the campground's facilities.


However you do your dry run, the goal is to deal with the doubts, uncertainty, and unclear setup instructions when the stakes are lower, before you go on your vacation.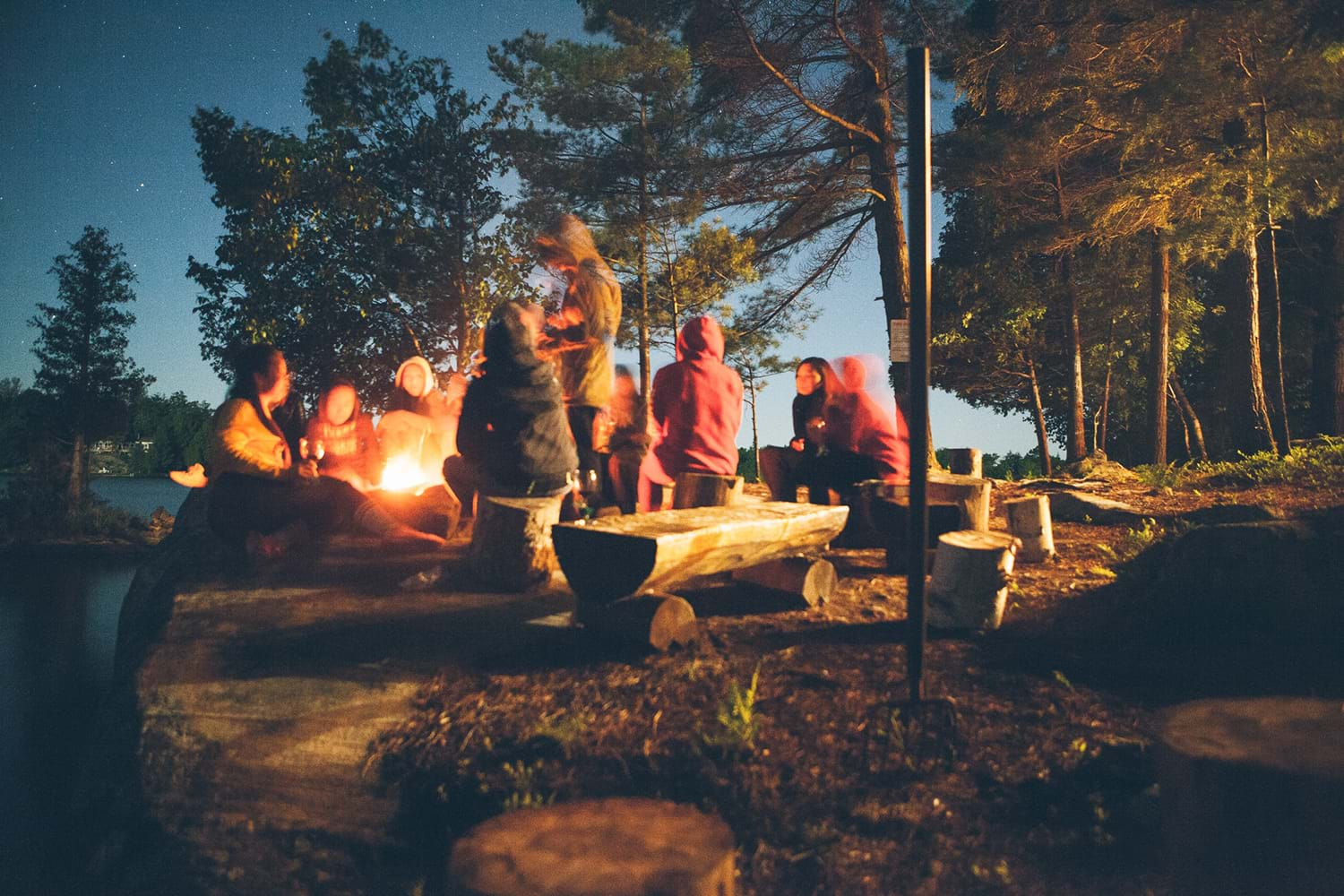 3. PLAN FOR THE ELEMENTS


Camping puts you out in the elements much more than you would be back home and forces you to take appropriate steps to keep warm and dry – not just for a few minutes, but potentially for hours.


If you're tenting, that means packing extra socks, wearing waterproof shoes, keeping a fire going in a downpour, and making sure the rain fly is doing its job. If you're RVing, that means walking inside your RV.


(RV 1, tent 0.)


Even if you're safely ensconced in your home on wheels, having good rain- and cold-weather gear is a must. After all, you don't fire up the motorhome to drive to the shower … or do you?


Quality foul-weather gear isn't cheap; fortunately, the same place where you buy a good tent usually sells good things that shed weather.


PRO TIP: Pitch for success. Your tent can be as weather-proof as an RV or it can be a sieve. In many cases, it depends on how and where you pitch your tent, and how you arrange what you keep inside.


Pitch your tent on flat ground. Set it up on a tarpaulin that's been carefully folded or cut to fit the exact perimeter of your tent. Excess tarp will funnel water into your tent; not enough tarp will leave spots in contact with the wet ground.


When placing gear in your tent, make sure nothing contacts the tent walls. Think of them as touch-sensitive membranes; contact with a sleeping bag or duffel creates an entry point for moisture.



4. PACK CAMPING-FRIENDLY FOOD


Everything tastes better when it's eaten around a fire. If you're a fledgling camp cook, that's definitely in your favor.


If you've never cooked over a campfire before, don't sweat it. Just wrap edible stuff in foil and shove it in the coals. What comes out will be deliciousness like:


• Hamburger, potatoes, and carrots
• Bananas, peanut butter, and chocolate chips
• Cored apples stuffed with caramels and chocolate chips
• Bread, pepperoni, cheese, and pizza sauce
• Eggs and breakfast sausages
• Apple pie filling and biscuit dough

Now, don't forget the foil.
In addition to foil, other must-haves are:


• Non-stick cooking spray
• Fireproof gloves and oven mitts
• Paper towels
• Biscuit mix
• Cooking oil (not olive oil)
• Peanut butter
• Nonfat dry milk powder
• Cheap white bread
• Hot dogs
• Graham crackers (even if you don't make s'mores – but c'mon, everybody makes s'mores)
• Granola bars and trail mix (for when things, you know, fail)


Throw in a cast-iron skillet and dutch oven and you're ready to become a campsite master chef. Just remember to lock food in your vehicle or string it from a tree to thwart bears and other varmints.


PRO TIP: Try a dry run. If you don't pack the right food and utensils, or don't pack enough, you will hear about it the rest of your natural days, and a few unnatural days besides.


This is where a dry run is essential. Camping – and cooking – at a campground close to home gives you the safety net of being able to run home if you forget something vital, or if your attempt at cooking totally and literally blows up in your face.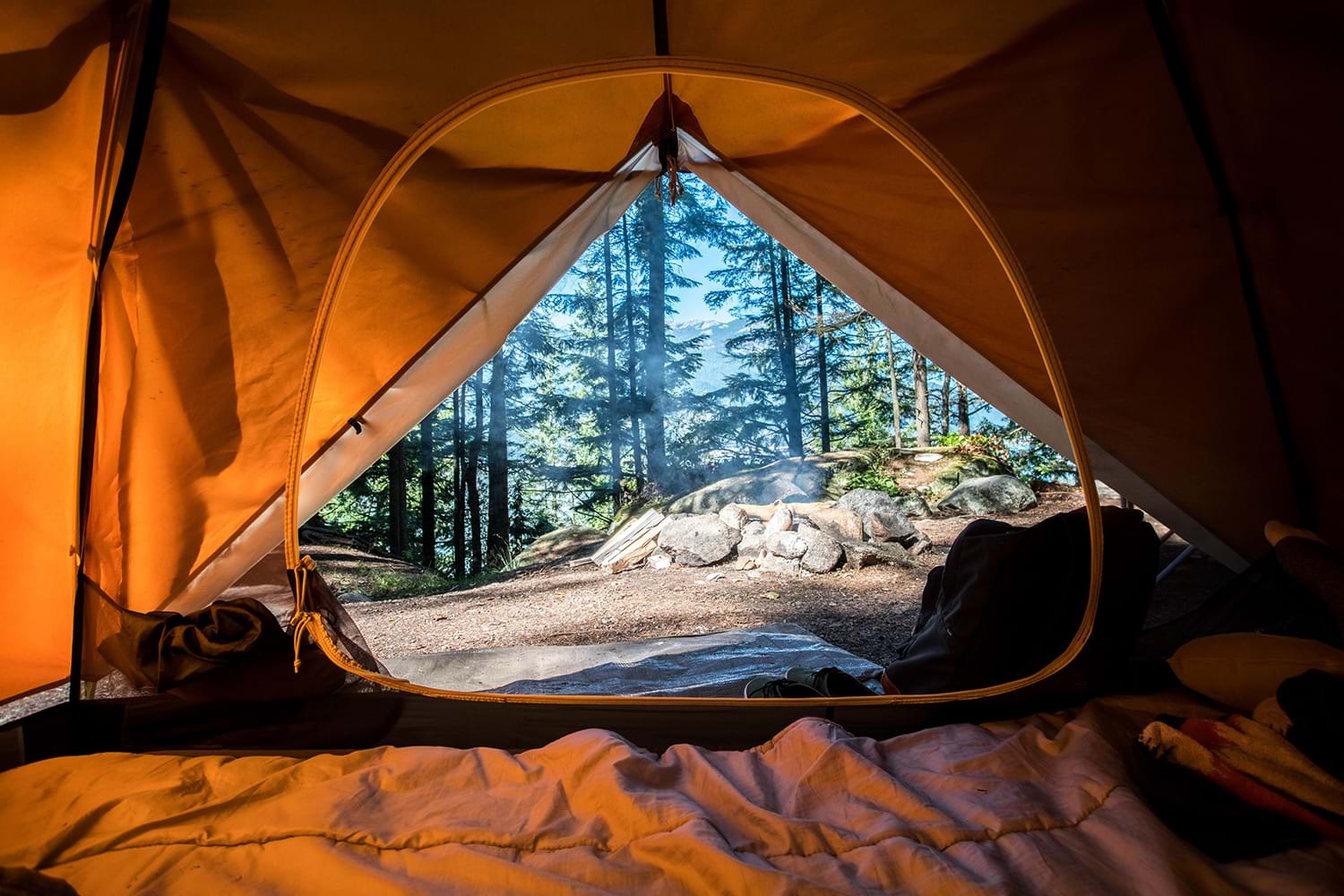 5. MAKE A LIST, PARE IT DOWN


Take it from Lewis and Clark: A great camping trip starts with a great to-do list. And a great to-do list includes a great packing list.


Fortunately, you don't have to start from scratch the way the early explorers did. We've already prepared for you a packing list for a camping trip, and included some helpful tips.


The key to list-making is to jot down literally everything you might take and then whittle it down to the essentials, taking into consideration:


• Activities you plan to do on your trip (biking, kayaking, fishing, etc.)
• Food storage and preparation
• Extra clothing for cold and wet conditions
• Pet supplies
• Sleeping stuff
• Emergency/safety gear


When it comes to the actual packing, you can borrow a trick from veteran cruise-packers and lay out everything you think you might need in your living room, then consider the pile and start subtracting.


However, a better idea is to do a packing dry run, where you try to pack everything into your vehicle (while remembering to save space for the family).


Even if you have a spacious RV you may find that it doesn't all fit, leaving you with two options:


• Leave important stuff home; or
• Add storage capacity.


If you have a trailer hitch on your vehicle, you're in luck. Trailer-hitch-mounted storage options range from bike racks to platforms for coolers and totes to actual trailers.


Luggage rack up top? Options include bike or kayak carriers and hard- and soft-sided gear boxes.


A large-capacity dry bag, meant to keep paddlers' wet stuff separate from dry, can double as an outboard gear bag in a pinch. Just strap it down tightly and recheck your strap job 15 or 20 miles down the road.


PRO TIP: Pack the oddball stuff first. Outboard gear carriers work best with items that are easily compressed, like clothing, or items that have a definite geometric shape, like coolers.


Pack oddly shaped, non-compressible items in your vehicle and pack around them with things like sleeping bags, and save the sturdy, simply shaped items for the roof or trailer-hitch carrier.



6. KEEP SAFETY IN MIND


Camping can be great fun – but it's also more inherently dangerous than other forms of travel because of its close connection to the dangers of the outdoors.


Be sure you have answers to the key camping safety questions we asked in that previous post:


• How will you make sure your kids are safe when they dive, swim, wade, boat, or play at the beach?
• How will you make sure your kids are safe when they climb or hike?
• How will you keep kids safe around the fire?
• Are there concerns with wild animals?
• Are stinging insects or poisonous snakes or plants a concern where you're camping?
• How well can your tent or trailer handle high winds and/or rainstorms?


Getting answers to these key questions during the planning process will help make your camping trip fun and memorable.


PRO TIP: Protect your travel Investment with travel insurance. A camping vacation can cost more than you might think. Protect your prepaid travel expenses with travel insurance from Berkshire Hathaway Travel Protection.


Our plans fit your plans. Get a quote and see for yourself.
---
---
---