---
---
---
1. HOW TO PLAN A ROAD TRIP WITH STOPS

There may be an allure to meandering across the Great American West, for example, with no real plan in mind. But if you're on some kind of schedule and your time is limited – which is most people – then you'll want to plan a detailed road trip itinerary, including stops along the way. These not only break up the monotony; they build anticipation, add fun, and create memories. Here are some suggestions:

Start with basic web searches and then go deep.

One way to begin planning a road trip with stops is to identify a place you've always wanted to see. You can then build a plan around that destination by addressing:


Where you can stop on your way there


Where you can go while you're there



Where you can stop on your way back
As for specific research strategies, you can start with basic web searches around that special place. Simply type into your search engine "Road trip from [your location] to [chosen destination]" and then start clicking.


And when it comes to finding specific stops along the way, whether you're going for the quirky, quaint, historic, or majestic, you'll have a plethora of online guidance. Here are just a few examples:


• TheRoute-66.com. Everything you need to know for a road trip along iconic "Route 66."


• NPS.gov. The official website of the National Park Service. No matter what states you're traveling through, check here to see what natural wonders you can incorporate into your itinerary.


• RoadTripsforFamilies.com. A family-focused site with helpful topics and travel information organized by major regions of the U.S.


• FamilyVacationCritic.com. Check out this site's 10 Historic Family Road Trips You've Never Heard Of.


• Thrillist.com. From a house made almost entirely of paper to the unofficial Britney Spears museum – here's a list of odd roadside attractions from every state.


You can easily incorporate planned stops into your road trip using one of the many mapping apps out there today. See #3 below for more on that.


But before you get too far into your planning, make sure that your itinerary is possible:


Figure out how much time you'll have from departure to return.

Are you going for a long weekend? Two weeks or more? Everyone knows driving takes longer than flying, but make sure you really know how long it's going to take to get from point A to B.

Putting legs of your possible trip into Google Maps is a quick way to get the mileage and hours to potential destinations. It can also help you rule out trips that are simply too long to drive.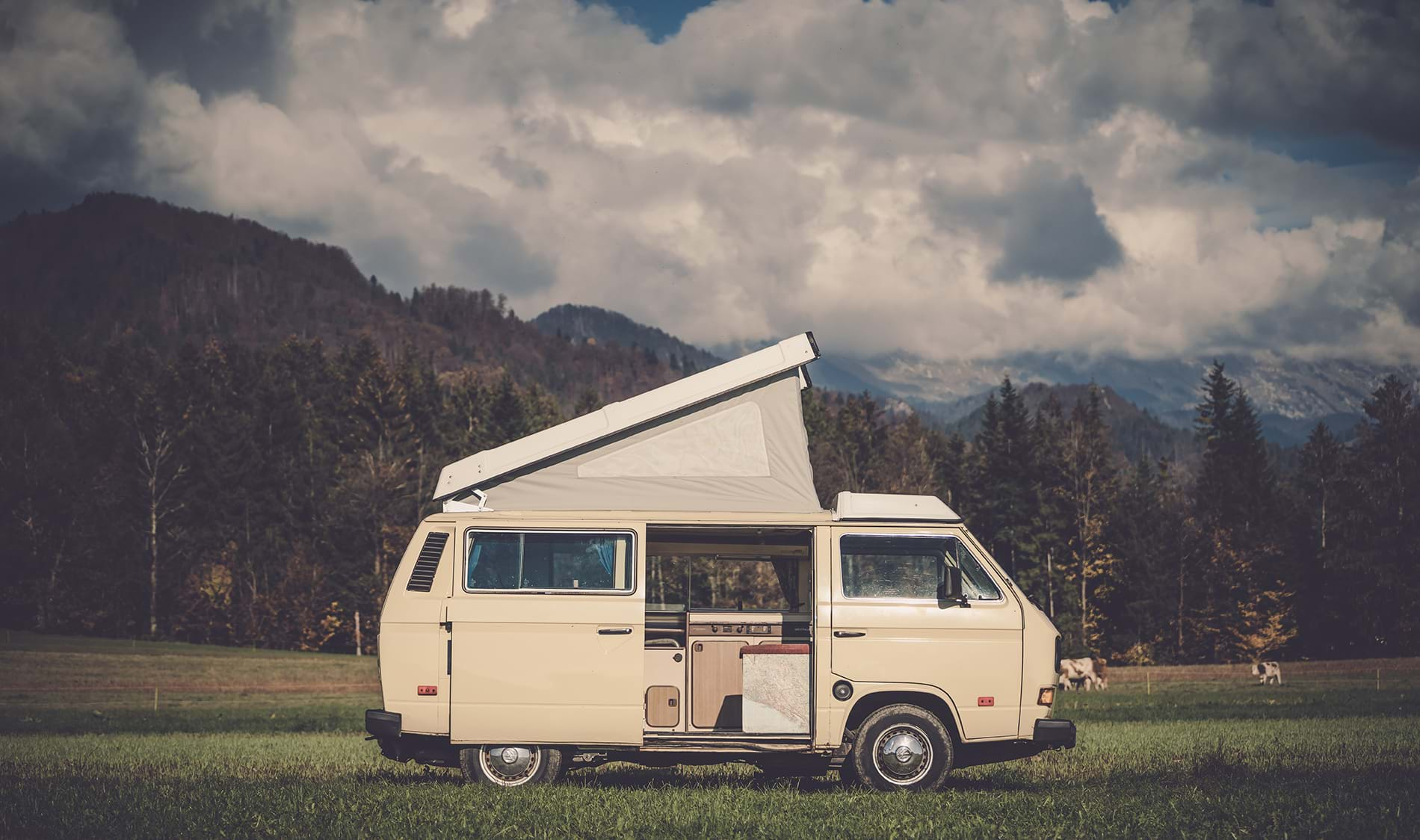 Plan out how much driving you'll do in a day – but be realistic and safe.

Lazytrips.com says a good rule of thumb is to not exceed 8 hours behind the wheel, and that includes 15-minute breaks every two hours. At 70 MPH, that allows approximately 500 miles in a day.

Sure, you can cover more ground by sharing the driving. But you also want to think about other factors like ensuring everyone gets proper rest and allowing for all those fun stops along the way.


2. HOW TO PLAN A CROSS-COUNTRY ROAD TRIP

The first rule of your cross-country road trip is to give yourself plenty of time to plan. If you're truly starting with the U.S. map as your oyster, then planning extra-early gives you a chance to create the road trip of a lifetime.

What regions of the U.S. have you yet to experience? This is your chance to literally see the country. Do your research but also realize that there are excellent resources to help make your planning go a lot smoother.

For example, RoadTripUSA.com provides 11 cross-country routes. You can even mix and match portions of different routes to suit your tastes.

And when you're ready to really start visualizing your trip and figuring out just how long it could take, nothing works as slick as Google Maps.

Put in your starting point and then just keep adding destinations. Use the drag option to move routes easily around and create a cross-country loop so your return route is as new and exciting as the first leg of your trip.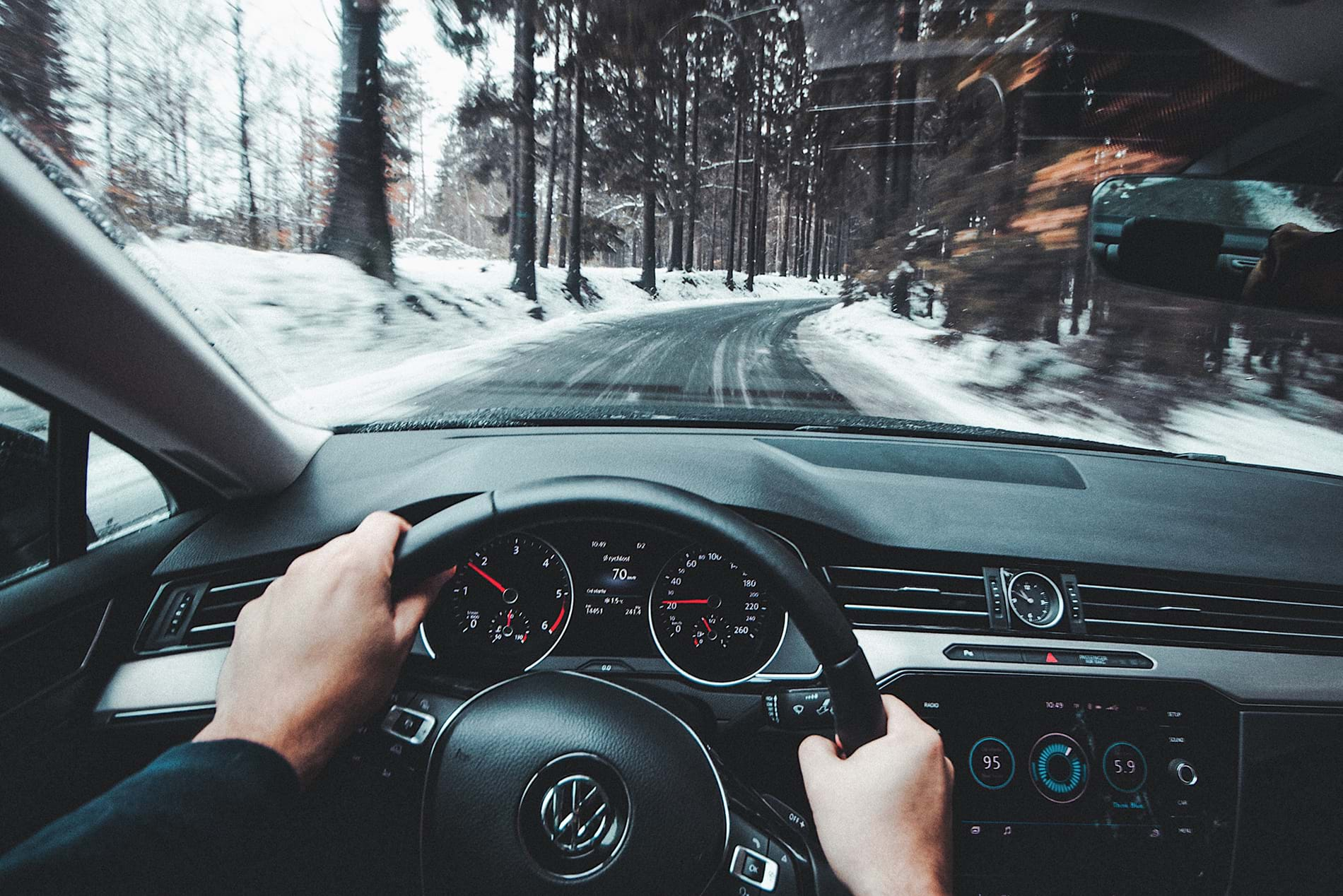 3. WHAT APPS TO USE FOR YOUR ROAD TRIP

Yes, we live in the digital age, but there's still nothing wrong with having a physical road map with you, like the classic Rand McNally Road Atlas. But when it comes to planning and navigating your road trip, apps like the following can make the task a lot easier:


Google Maps. You may already have another navigation system on your smartphone, but many still consider Google Maps indispensable. You can likely use it to plan out your entire route, including scheduled stops. It also gives you the ability to download mapped regions for offline use. Plus, it can find places like hotels, grocery stores, and coffee shops along the way.


Roadtrippers. As its name suggests, this app was designed specifically for the road trip. Along with mapping your route, the app can essentially double as a research assistant, providing suggestions for interesting sites to add to your itinerary.


TripIt. If you're planning a road trip with lots of hotel or dinner reservations, additional transportation fare, and other features of a more conventional vacation, you may want to consider this app.


Additional apps to enhance your road trip experience:

• Spotify. Build road trip playlists and ensure you'll always have music to suit your taste.


• HotelTonight. If you're opting for a more open-ended itinerary, this app is ideal for making same-day reservations without the exorbitant prices.


• RoadsideAmerica. While cruising your route, you can use this app to help make sure you don't miss out on any interesting, offbeat, or downright bizarre roadside attractions. (And, yes, that would include the world's largest ball of twine.)

More apps specifically for your safety and security:

No matter where you travel, consider downloading travel apps that can enhance your safety and security. Among our top safety picks are the following:


• GeoSure. This app uses aggregated data and machine learning to give neighborhoods proprietary GeoSafeScores. It also has special features like women- and LGBT-specific safety scores.


• TripWhistle. Call emergency numbers directly from the app and show your exact location, with latitude, longitude, map, and street address.


• bSafe. Share your movements with loved ones and send out an alarm if you need help.


• Noonlight. This safe-button app allows you to automatically alert authorities and send them your location if you don't enter a preset security code.


• FoneTrac. With the press of a button, you can check in as safe or send a panic alert.


Finally, with all this tech talk, make sure you remember to bring all the cords, charging packs, and any other accessories that keep your tech running.




4. HOW TO GET YOUR CAR ROAD-TRIP READY

A successful road trip depends on a safe, reliable car. It's imperative that you do a thorough inspection. Here's a helpful resource for DIYers from Popular Mechanics.

If you'd rather leave it to the pros, take your car to a trusted mechanic for a maintenance checkup and let them know you want it road-trip ready.

Also, if your car should break down on the road, be prepared by having a roadside assistance plan in place and have the phone number in your contacts.

And be sure you have a road safety kit. Check out BusinessInsider.com for a list of the top pre-assembled kits you can purchase. Or, create your own from a prescribed list like this one from the National Safety Council.


5. WHAT TO HAVE IN YOUR ROAD TRIP FIRST AID KIT

Make sure you bring a first aid kit. AutoGuide.com gives its list of the best pre-packed first aid kits for the car.

You may, however, want to take the time to create your own. BackRoadRamblers.com lays out directions for a DIY first aid kit for road-trippers.

Note if you have any specific medical conditions, consult your physician before heading out on your road trip.

COVID-19 precautions. Prepare to have adequate supplies like hand sanitizer and protective face masks in your car. For detailed information on COVID-19 and traveling, consult the Centers for Disease Control and Prevention.

You may also want to check out Your Essential COVID-19 Guide To Staying Safe And Social Distancing On The Family Road Trip This Summer.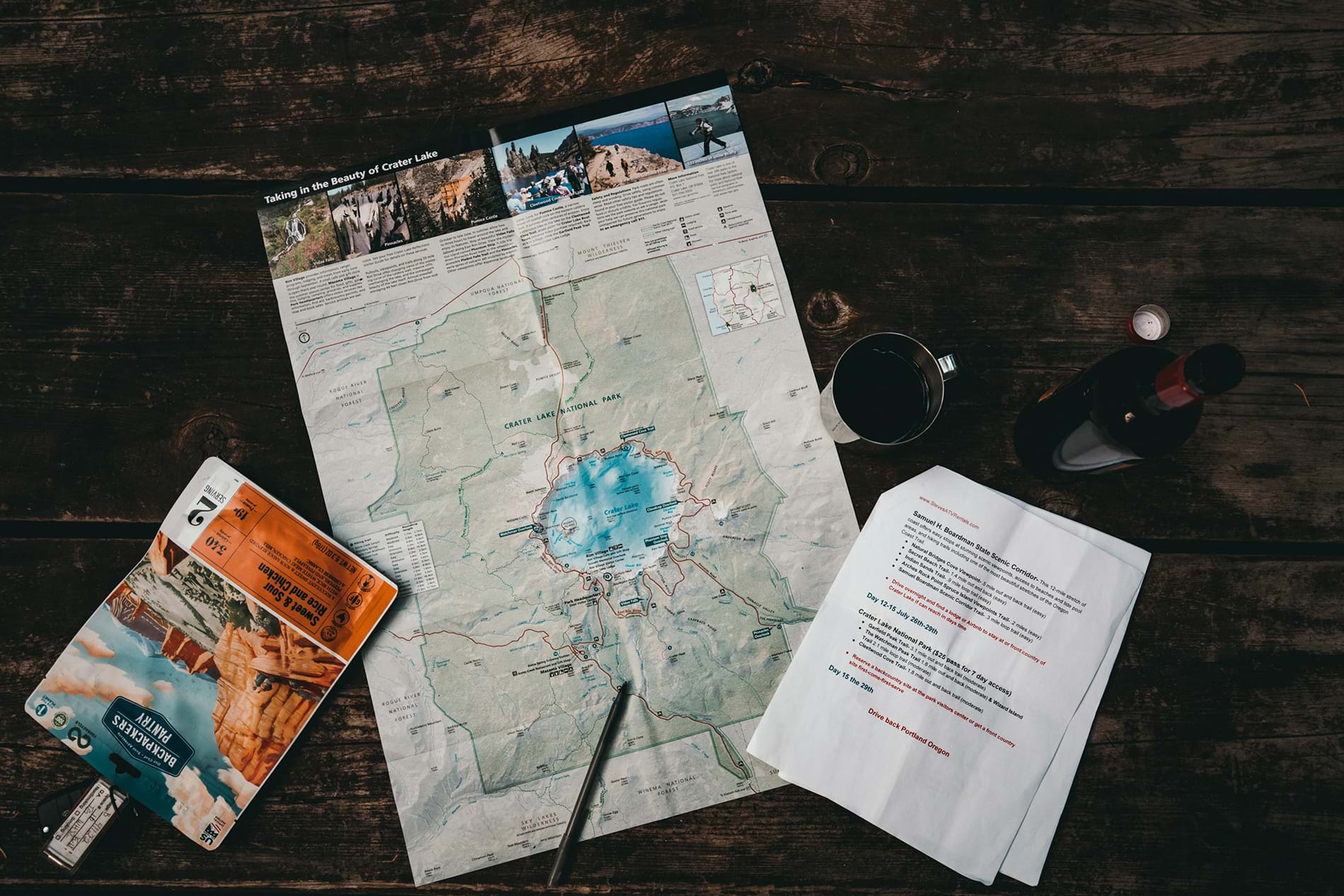 6. WHAT DOCUMENTS AND INFO TO BRING ON A ROAD TRIP

Some of these may be so obvious that … you might just forget one or two. Take the time to confirm you have the following documentation with you – and that everything is current:


Driver's licenses for all drivers


License plates and vehicle registration


Copy of auto insurance policy and contact info


Roadside assistance contact info


Car manual


Offline maps on your smartphone


Copies of all prescriptions (medications, glasses, or medical supplies)


Health insurance card and documents


Contact card with the street addresses, phone numbers, and e-mail addresses of family members or close contacts




7. HOW TO GET YOUR HOUSE READY BEFORE A ROAD TRIP

As you roll out of your driveway, it's time to switch emotional gears and get into road trip mode. One thing to help you do that is feeling confident that you've taken steps to secure your home. The following tips can help. Note that all may not apply to you and your home:


• Stop your mail, newspapers, and other deliveries. You don't want to broadcast that you're gone.


• Let a neighbor know what you're doing and ask them to keep an eye on your place. If a package does happen to get delivered, they can also pick it up.


• Secure valuables in a hidden safe or off site, like a safety deposit box at your bank.


• Lock doors and windows of every kind on every story/floor. Also, stash your extra keys away, especially the ones you've "hidden" outside your house.


• Double-check that your alarm system is good to go.


• Confirm your security lighting/motion-detection lighting is working.


• If you usually take care of your lawn-mowing, make sure you arrange for someone else to do it while you're gone.


• If you have it, make sure your closed-circuit television (CCTV) is functioning, has the capacity to store footage, and will work if you plan to access it via the internet while you're gone.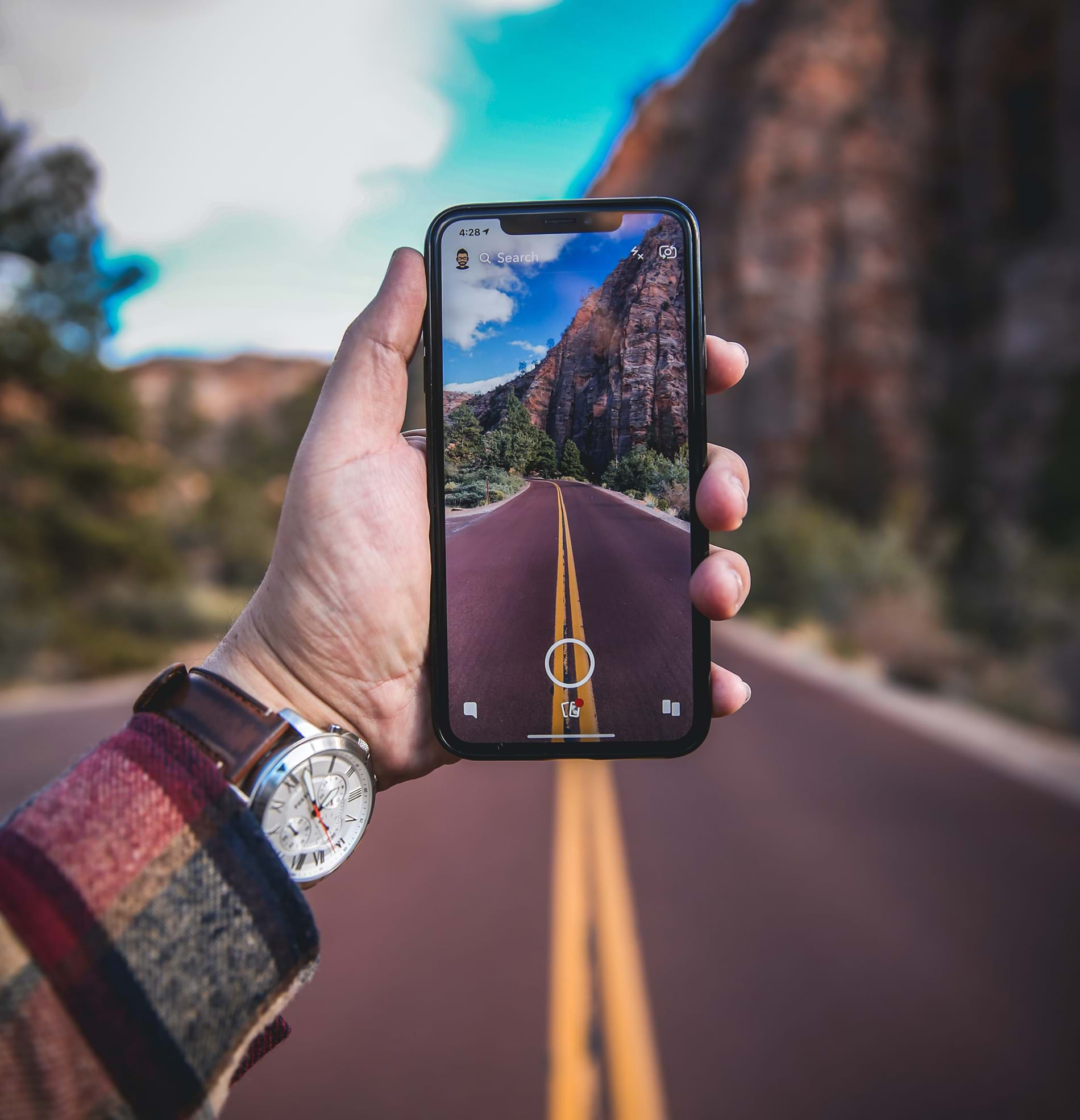 8. BE CERTAIN YOU CAN USE YOUR SMARTPHONE WITHOUT A HITCH

If you're going to an especially remote area, cell phone use may be spotty or impossible. But for most destinations in the U.S., you'll likely be able to use your smartphone.


However, it's still smart to confirm you won't have any problems. Check your cell phone provider's coverage maps. If you want to be certain, contact them directly.


Also, you may want to switch to an unlimited data plan and prevent unwanted surprises on your next bill. Even with all the great scenery, internet streaming may be too strong a temptation for some to resist.


9. ALERT YOUR BANK AND CREDIT CARD COMPANIES

Of course you'll want access to funds for the day-to-day activities of your road trip. But drawing from an ATM a thousand miles away from your home address could look like suspicious activity on your bank account.

To ensure you won't have a problem, inform your bank or credit union about when and where you'll be going on vacation.

Also, designate which credit cards you absolutely need to take, and alert the credit companies about your road trip. Similar to your bank, your credit card company could decline a transaction because it looks suspicious.

For information on the best credit cards to use on a road trip, check out TravelingWellforLess.com.


10. IF RENTING A CAR, FIND OUT IF YOU NEED INSURANCE

It's so easy to shrug off the need for insurance when renting a car, but it's best to make an informed decision.

First, you should confirm whether you're already covered. Travelers generally have four options beyond buying the rental-car company's insurance coverage:


• Your own auto insurance, which may cover you domestically


• Coverage through your credit card


• Coverage from companies like insuremyrentalcar.com


• Coverage through a travel insurance policy


For more information, check out What If I Have an Accident With My Rental Car?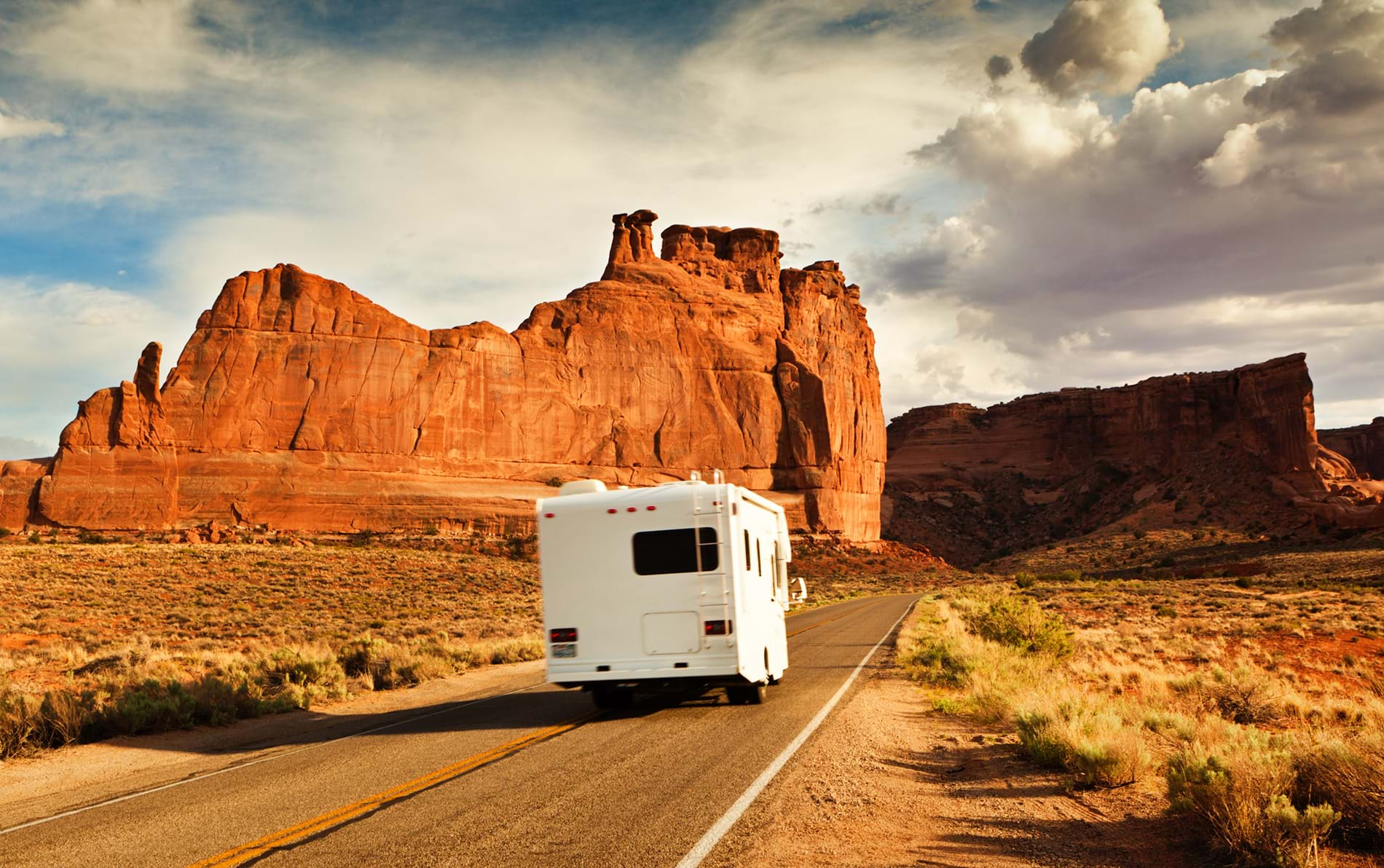 11. WHAT TO KNOW ABOUT RENTING AN RV FOR A ROAD TRIP

Renting an RV can be an excellent way for a couple, family, or group of friends to see the country. This option can enable you to:

Lower overall trip costs.

Of course there will be rental fees and fuel expenses. But by sleeping in what you travel in, you're eliminating the need for hotel costs. Also, you'll likely have a refrigerator and some version of a kitchen to prepare meals. That means you can really take advantage of buying groceries – a much cheaper alternative to eating out.

Enjoy convenience and mobility AND lots of options.

RVs are built for comfort and convenience on the road. And the good news is that there's a wide range of RV sizes and potential amenities – from the luxurious to the ultra-austere – to fit your tastes, needs, and budget. Get the basics on RVs from the RV Dealers Association at RVDA.com.

Pack more and keep your options open.

Having more room not only lets you stretch your legs – it creates more options. The simple fact is that RVs give you more room to pack things. Not sure if you're going to incorporate that beach stop? No problem. Pack the beach gear just in case and, presto, you can be spontaneous and prepared.


And if you do opt for renting an RV, be aware of considerations like these:

Do your RV research.

Don't jump on the first RV option you encounter. As we've noted, you have lots of choices, so do your research and be smart about your selection. For help, start with TheWanderingRV.com, which provides an overview of RV rental prices, describes the additional costs of a road trip, and provides tips on booking, safety, and saving money.

Know that it can be a lot different than driving a car.

The larger the RV you choose, the more it will differ from your car. Less rear view visibility, a wider turning radius, a different braking system – be prepared for RV differences like these. Practice driving it, turning it, backing it up, and parking it, even if that means renting it a day or two early.

Plan an RV-friendly route.

Help make your trip smoother and safer by planning an RV-friendly road trip route. How? One way is to use an app like CoPilot, a navigation tool specifically made for RV drivers. If you want to keep your smartphone freed up, you can also use a separate GPS made for RVs, like this one from Garmin.

Make sure you have RV rental insurance.

RVshare.com provides a helpful introduction to RV rental insurance. Also, consult your current auto insurance provider about the possibility for a temporary RV rental insurance binder.


12. LET FAMILY AND CLOSE FRIENDS KNOW YOUR ITINERARY

When are you leaving and returning? What's your route there and back? Will you have a daily itinerary?

Let select people back home know these details – but not on social media. See more on that directly below.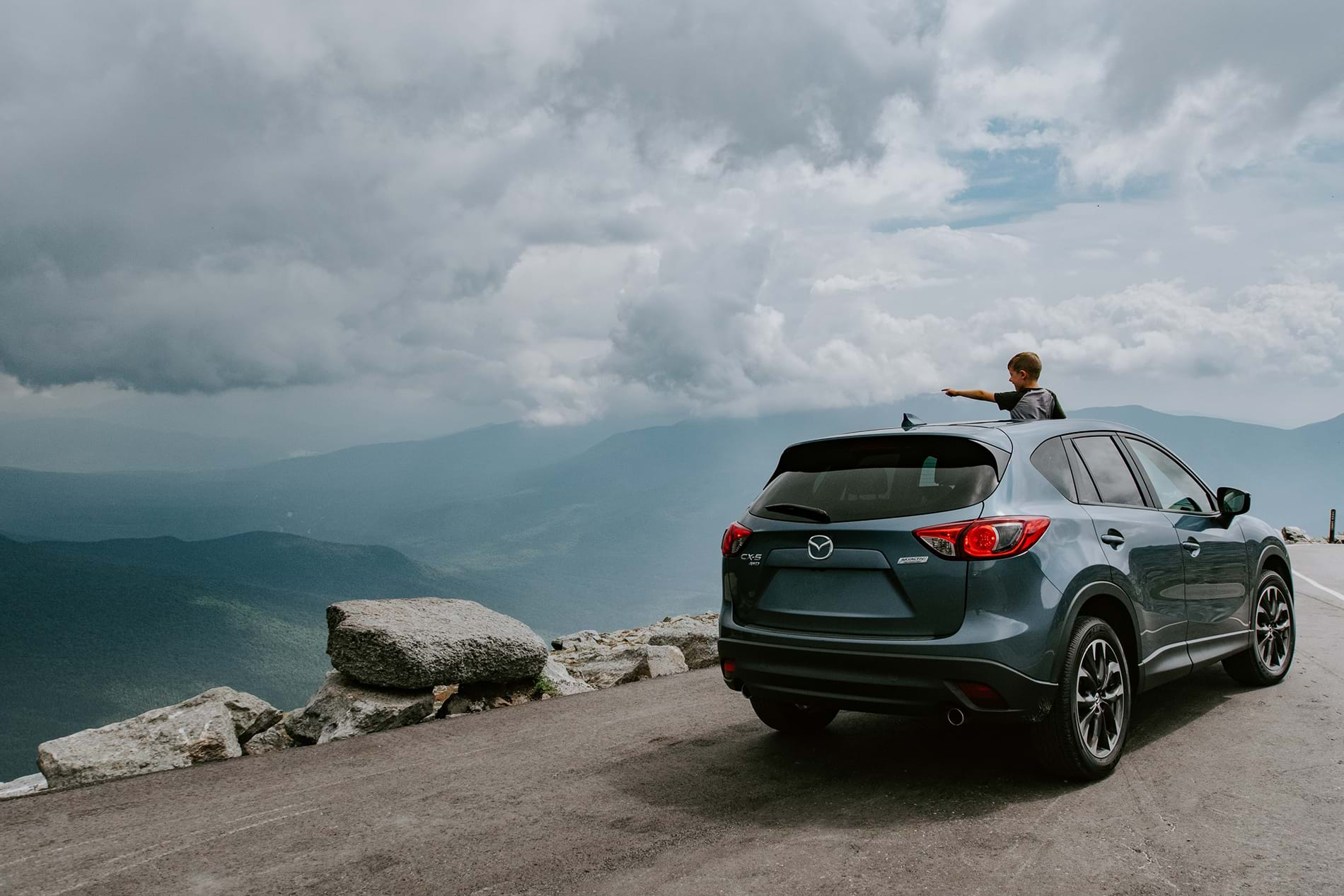 13. BE CAUTIOUS WITH YOUR SOCIAL MEDIA ACTIVITY

If you love to share almost everything on Facebook, you'll want to change up your social media behavior while on your road trip – and before you go.

While you may be inclined to let connections know your plans, remember that it also alerts potential burglars and hackers. Sure, there are privacy settings, but you're still taking a risk by announcing your road trip on social media.

And as painful as it may be, you should consider waiting until you return home before you share those awesome road trip pics.


14. MAKE SURE YOU HAVE EVERYTHING BY MAKING A CHECKLIST

Before you step out the door, confirm you have everything you need. Obvious, right? But things can change if you're in a traveler's rush.

Ensure you're good to go by creating a checklist. Need an example? Check out this list from MakeTimetoSeetheWorld.com.


15. CONSIDER TRAVEL INSURANCE

The tips above cover a range of topics to help create a better road trip. But there's no way to guarantee things won't go wrong.

The next best thing to that is travel insurance, a smart move that can help reimburse you for things like:


Unexpected vacation cancellations due to jury duty or a death in the family


A traffic accident that could waylay your plans, forcing you to miss out on events or attractions for already purchased tickets


Medical emergencies forcing you to pay out-of-network and out-of-pocket medical bills


Sure, chances are good you'll have a blast during your road trip. But travel insurance is a smart move to help you stay extra-protected.
---
---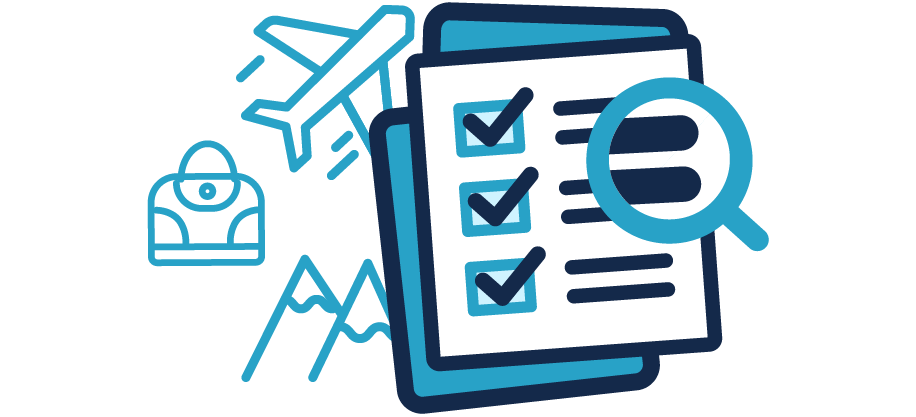 Questions About Travel Insurance?


Check out our online guide, "What Is Travel Insurance All About?" We've provided in-depth answers to all your travel insurance questions, starting with the basics.
---