---
---
---
In COVID-19 times, planning an eventual trip to Disney World – even for next year – can give you a mental boost by setting a goal and working toward it. And preparing well ahead of time for the most visited vacation spot in the world will also help you make the most of your trip. Below, we share tips, insights, and resources for how to plan a trip to Disney World.


If you're planning a Disney World trip for the near future, please consider the current risks involved. Consult the Centers for Disease Control and Prevention and get local COVID-19 updates from the state of Florida, Disney World, and the city of Orlando, in addition to any other places you'll be traveling during your Disney World trip.

HOW TO START PLANNING A TRIP TO DISNEY WORLD

Begin planning early to understand just what Disney World really is

Planning way ahead of time will give you an opportunity to research what Disney World has to offer – and what appeals most to you and your family.


And that may take more work than you realize. Disney World, better understood as Walt Disney World Resort, is a massive vacation area comprising thousands of acres of land and a multitude of visitor options to choose from like these: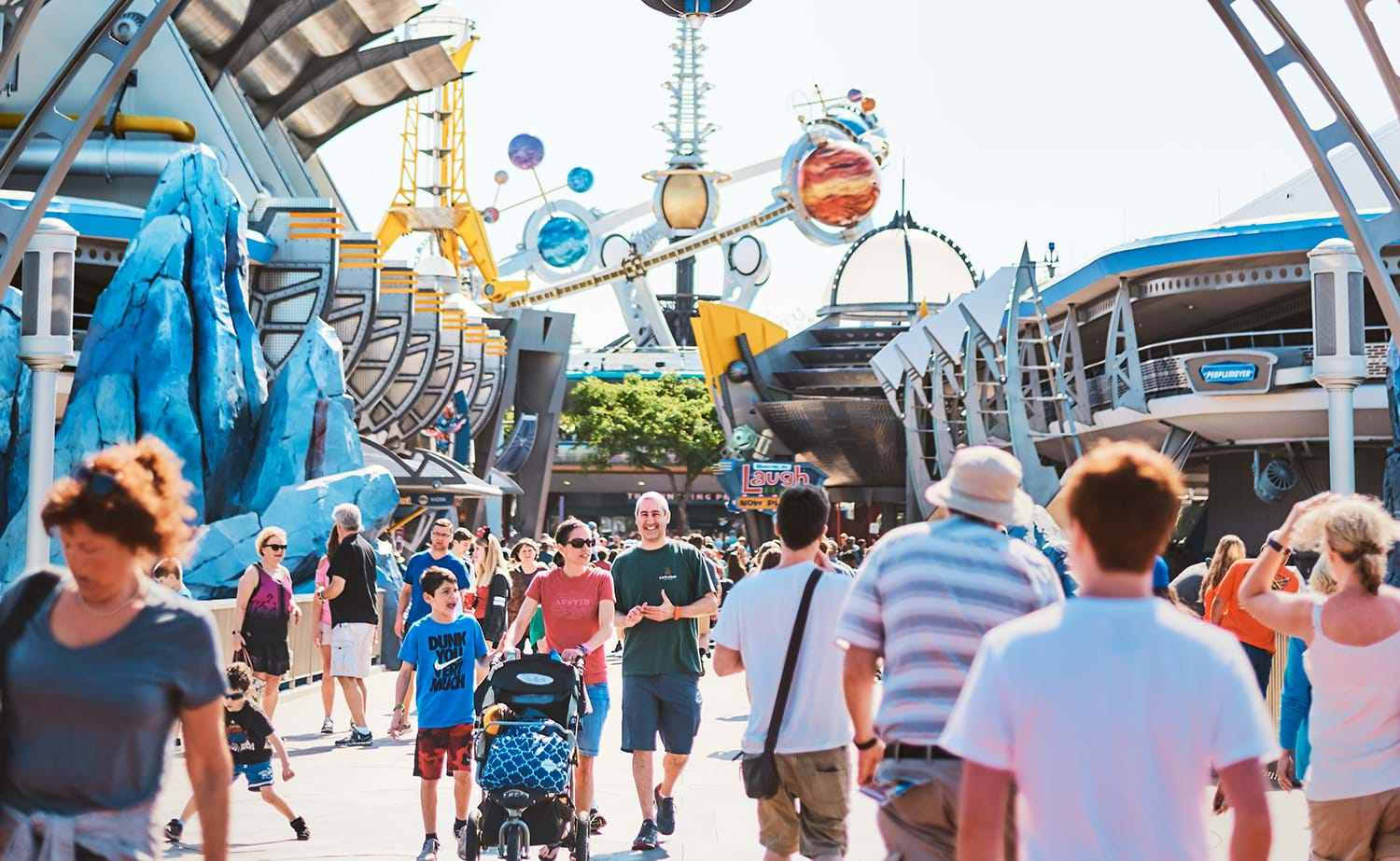 Photo by Christian Lambert on Unsplash

Figure out the four pillars of your Disney World vacation

You can fill in the finer details of your trip after you establish the following:


• When are you going?


• How long will you stay?


• Where will you stay?


• What specific parks and attractions do you want to see for sure?

Create an itinerary for each day

If you're tempted to buy tickets to a theme park or two and just wing it when you get there, you could be setting yourself up for trouble.


Consider what MagicGuides.com has to say, a site devoted to helping families prepare for a Disney World vacation: "Disney World can be a confusing and overwhelming place. Informed and organized vacationers are less stressed, save more money, and have more fun!


That's why it's a good idea to plan an hour-by-hour itinerary for each day there, including where you'll be eating (yes, that means making reservations to be extra-thorough).


But will all that structure take away the fun? Just the opposite. By planning ahead, you're more likely to:


Enjoy yourself because you've researched the fun things you want to do and see.


Prevent the frustration and wasted time that comes with standing around and trying to figure out what to do next.


Have control over your budget because you know, for example, the general price ranges of the restaurants you'll be eating at. (See more on budget considerations below.)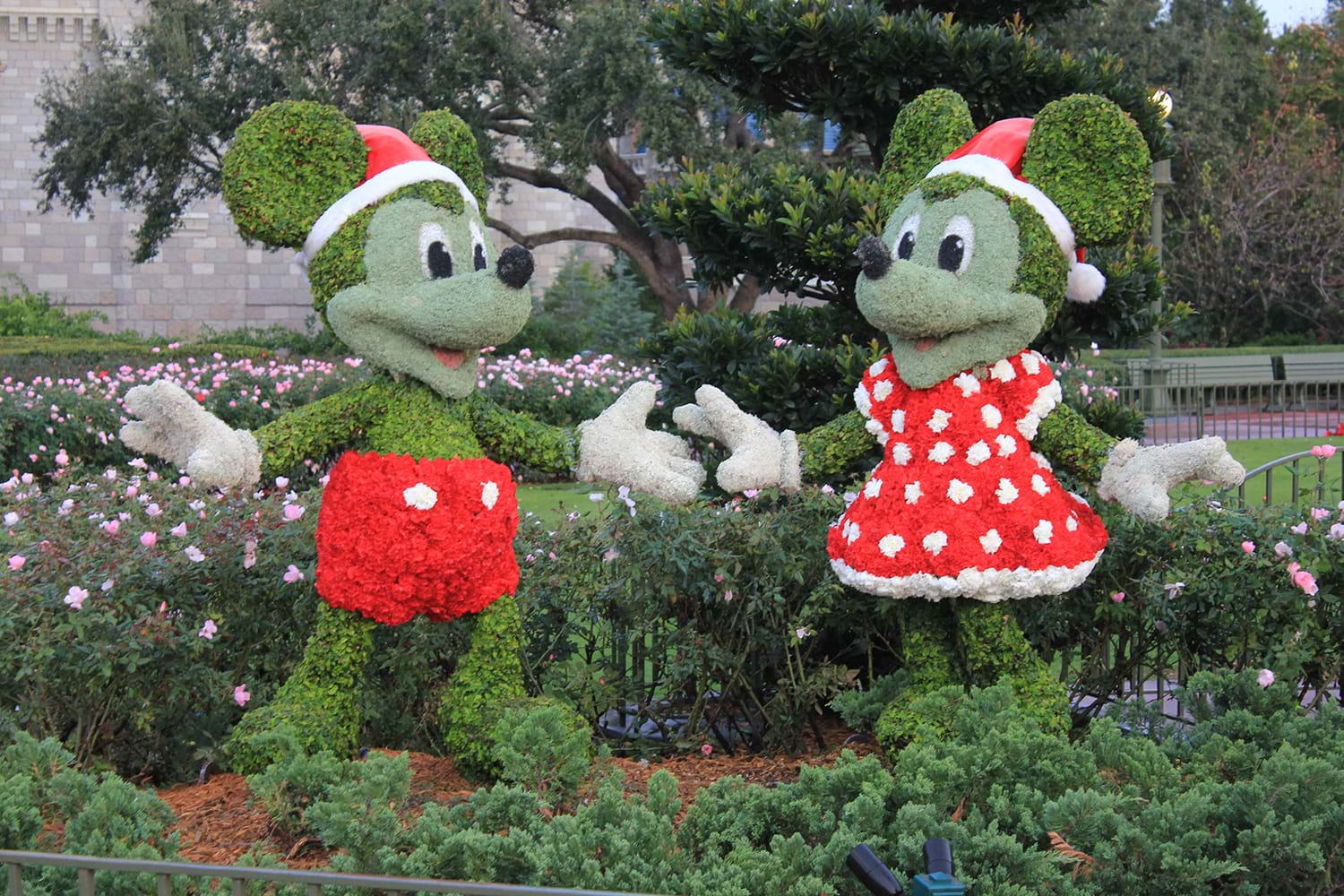 Photo by Dylan on Unsplash

HOW TO PLAN A BUDGET TRIP TO DISNEY WORLD

Buy park tickets way in advance, if possible

Generally speaking, you'll pay the same price whether you purchase theme park tickets online or at the gate. However, there are definite money-saving advantages to purchasing early:


• Fees typically increase every year. Buying early means you could skirt those price hikes.


• You can make your Disney FastPass selections in advance. This is a convenient way to prevent waiting in lines. Early purchases also lock in the price. (Learn more about FastPasses.)


Plan strategically for how many days you really need

Check out the Disney World tickets guide and also scroll down to see what the Disney Parks Moms Panel has to say about vacation lengths.

Find the sweet spot for days vs. dollars

As Jetsetter.com explains, "It pays – literally – to plan ahead. Every extra day you spend inside a Disney park cuts dollars off park admission as a whole."

Stay vigilant for cheaper flights

Disney World is a magical place. Unfortunately, there's no spell for conjuring cheap flights. A few rules of thumb include the following:


You could save money by flying into an airport other than Orlando International (MCO), including Sanford International (SFB, also in Orlando) or even Tampa International Airport (TPA) 80 miles away.


Fly in and out mid-week rather than from weekend to weekend.


Use sites like

Priceline.com

to help you find cheaper flights and

Kayak.com

for suggestions on the best time to purchase tickets.


Visit WDWPrepSchool.com for a comprehensive guide on flying to Disney World.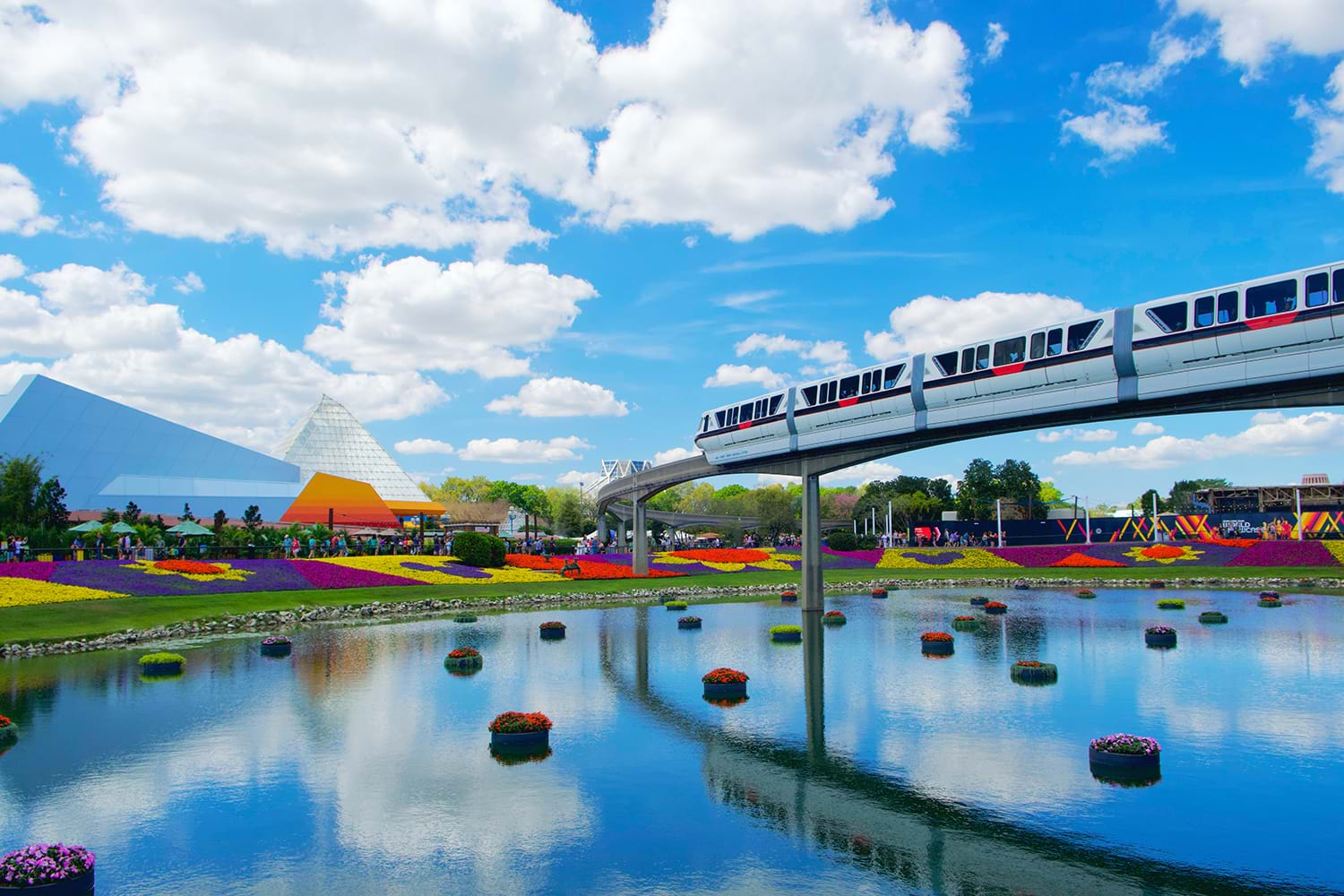 Photo by Brian McGowan on Unsplash

Weigh your on-site vs. off-site accommodation options carefully

You can stay right on the Walt Disney World Resort property, at an off-site hotel, or opt for homestays through sites like Airbnb.com.


Each option has its pros and cons. Find out what's best for you and your wallet by doing some serious research – and math.


TravelandLeisure.com provides helpful descriptions of the best places to stay at Disney World and the many perks that come with staying on site.


DisneyTouristBlog.com reviews ten off-site hotels and covers why they can be a better value. The site also offers a thorough discussion to help you make the decision to stay on or off site.


For more info on Airbnbing it on your Disney World trip, see MouseHacking.com.

Don't rent a car if you really don't need to

If you're staying on site at Disney World (addressed above), you can take advantage of the buses and monorails that run nearly round the clock.


In fact, if you fly into Orlando International Airport, you can sign up to use Disney's Magical Express®, a complimentary motorcoach that will take you directly to select Disney Resort hotels. (Check out these related Disney FAQs on transportation from the airport.)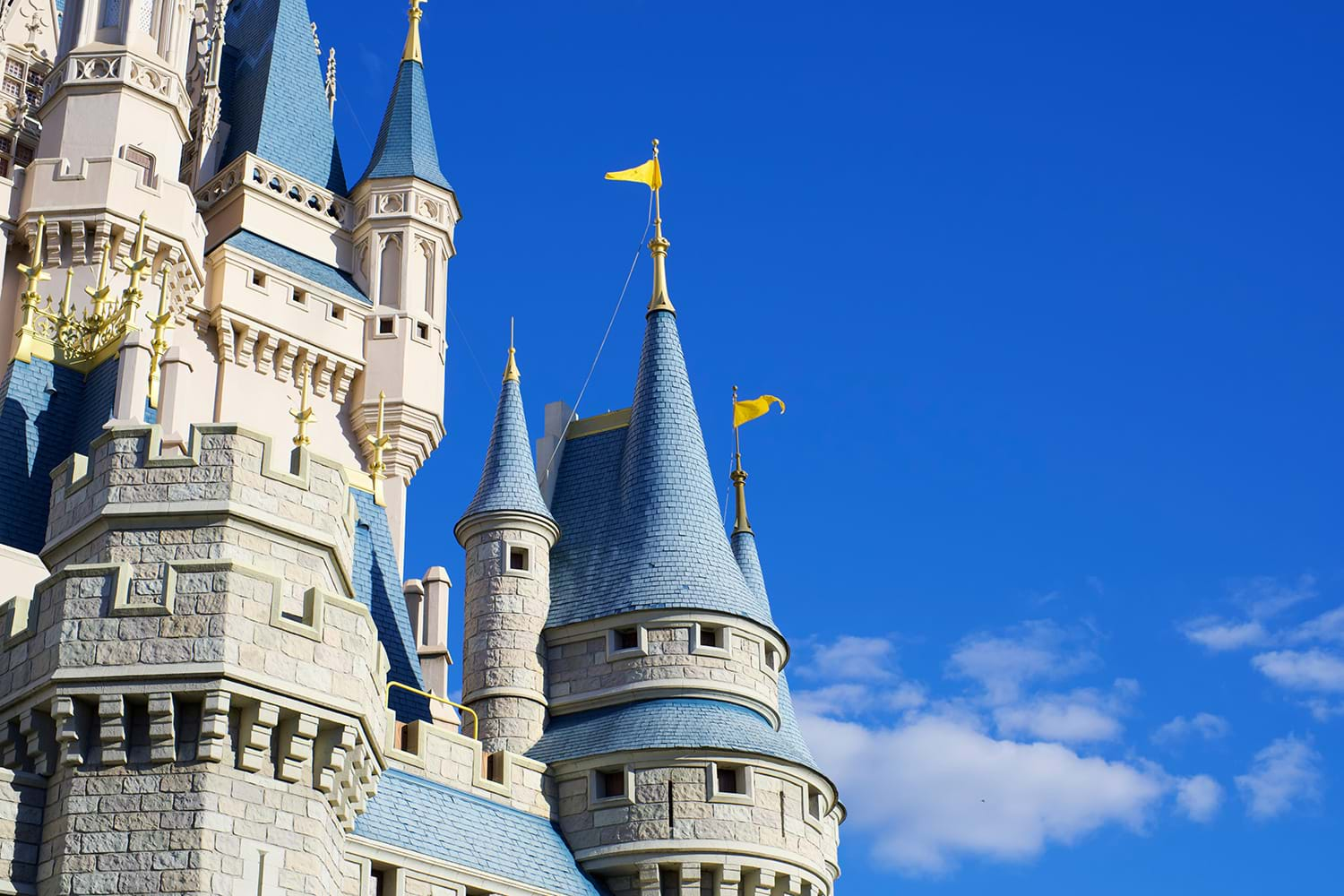 Photo by Brian McGowan on Unsplash

Zig when most other families are zagging

If saving money is an absolute priority, visit during off-peak times. Park tickets and resort hotel prices change throughout the year. When do they go down? Common calendar sense will go a long way here.


For example, the following times of year will be the most expensive (and the most crowded):


Thanksgiving week


Winter holiday season (roughly from middle of December to January 1)


Easter break and typical spring break times


National three-day weekends (like Memorial Day)


Another way to look at it: Go when most kids are in school.


For more on the basics of when to visit Disney World on a budget, check out TheFrugalSouth.com. But be sure to also read Disney World's updates for schedule changes.


Make reservations for dining out

Hungry and desperate, you might just resort to the pricier restaurants because you couldn't get seating anywhere else.

Become a discount detective

Check out sites dedicated to Disney World deals like MouseSavers.com and UndercoverTourist.com.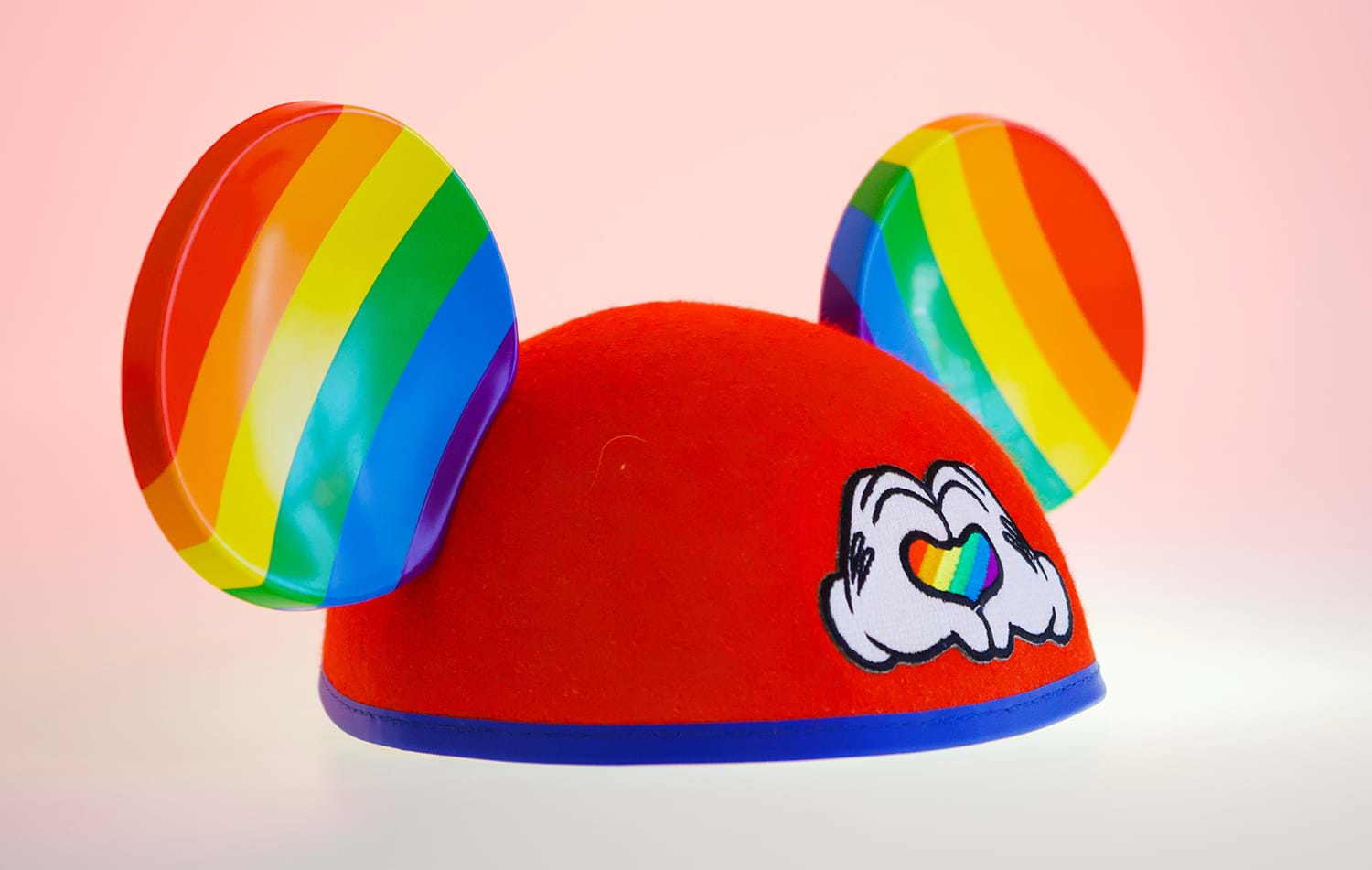 Photo by Brian McGowan on Unsplash

Realize the little things can really add up

Consider these specific tips to save you money here and there. Also, use them as inspiration to get into a money-saving mindset where you spend smarter – without sacrificing fun.


• Buy Mickey ears and other likely souvenir "necessities" ahead of time online.


• Pack picnic lunches and/or snacks in a soft-sided insulated bag (which, yes, you can bring in the parks and even store in a locker).


• Speaking of food, Disney offers a Dining Plan, but the financial advising website DaveRamsey.com suggests you could actually lose money using it and recommends, "Just pay for your food as you go with cash."


"Rough it" at Disney World by camping

If you really want to cut accommodation costs, you can actually camp on the property!

Pass on Park Hopper passes

These are ticket upgrades that allow you to visit multiple parks in a day. That might sound like a no-brainer from the comfort of your living room couch.


But the reality is that these will cost you more – and you probably won't have the energy to take full advantage of them in the end.

Consider Disney packages

Purchasing a Disney World vacation package really can save you money. Just be sure to do some comparing.

For example, you can build and purchase a package from sites such as OrlandoVacation.com or directly from Disney World.

Which is better? It depends. For a great explainer on Disney World packages, check out MouseSavers.com.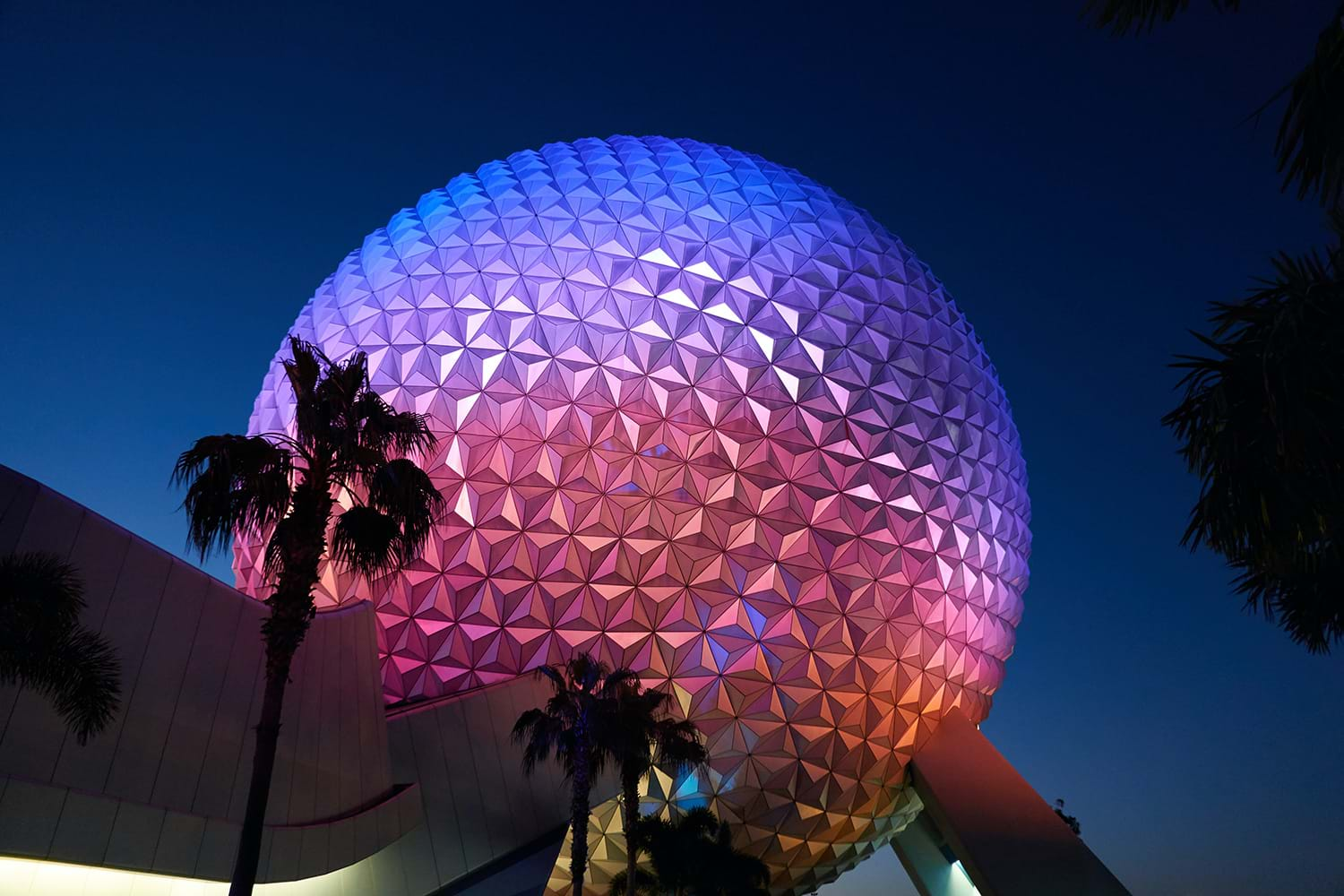 Photo by Robert Horvick on Unsplash

CONSIDER TRAVEL INSURANCE FOR YOUR DISNEY WORLD VACATION

If you've done your Disney World homework in advance and thoroughly planned out your trip, you've set the stage to have an amazing vacation. Unfortunately, there's no way to guarantee things won't go wrong.


The next best thing to that is travel insurance, a smart move to keep you covered on your trip. Components include:


Coverage for trip cancellation, trip interruption, and delays


Coverage for lost, damaged, or stolen luggage


Emergency medical and medical evacuation insurance


Emergency travel assistance


Yes, the chances are good you'll have an amazing time at Disney World. But travel insurance can help you stay extra-protected.
---
---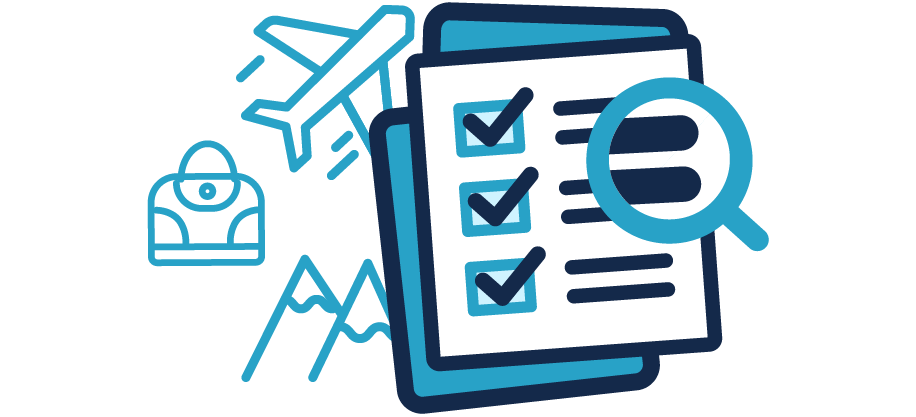 Questions About Travel Insurance?


Check out our online guide, "What Is Travel Insurance All About?" We've provided in-depth answers to all your travel insurance questions, starting with the basics.
---