---
---
---
In COVID-19 times, your focus may not be on how to plan a trip to Europe. But you can still begin planning for some day. In fact, you'll be giving yourself a mental health boost by setting a goal and working toward your eventual European vacation. These insights can help you save money, stay safer, and ultimately make the most of your trip.

HOW TO START PLANNING A TRIP TO EUROPE

The best way to start planning a trip to Europe is to establish your goal. And that means deciding where to go.

Europe is massive, with a staggering diversity of options. But you shouldn't be overwhelmed. Take the initiative, think carefully about destinations you may like – and research the possibilities.

Here are two approaches to get you started:


Go deep.

How long is your trip? You could easily spend two weeks in a single country, soaking up famous urban sites, taking jaunts to the coast or countryside, and exploring intriguing places off the beaten path.


Go broad.

Europe gives you the opportunity to conveniently visit multiple countries all within a short amount of time – thanks especially to the exceptional

train system.


Which appeals to you?


Once you decide on the places you want to visit, you've given yourself a huge psychological advantage. You now have a clear objective, one that you can begin to visualize and start making specific plans for. Your destination choices will drive all subsequent trip elements like:


• Your budget


• Your trip schedule


• Your transportation plans


• Your daily itinerary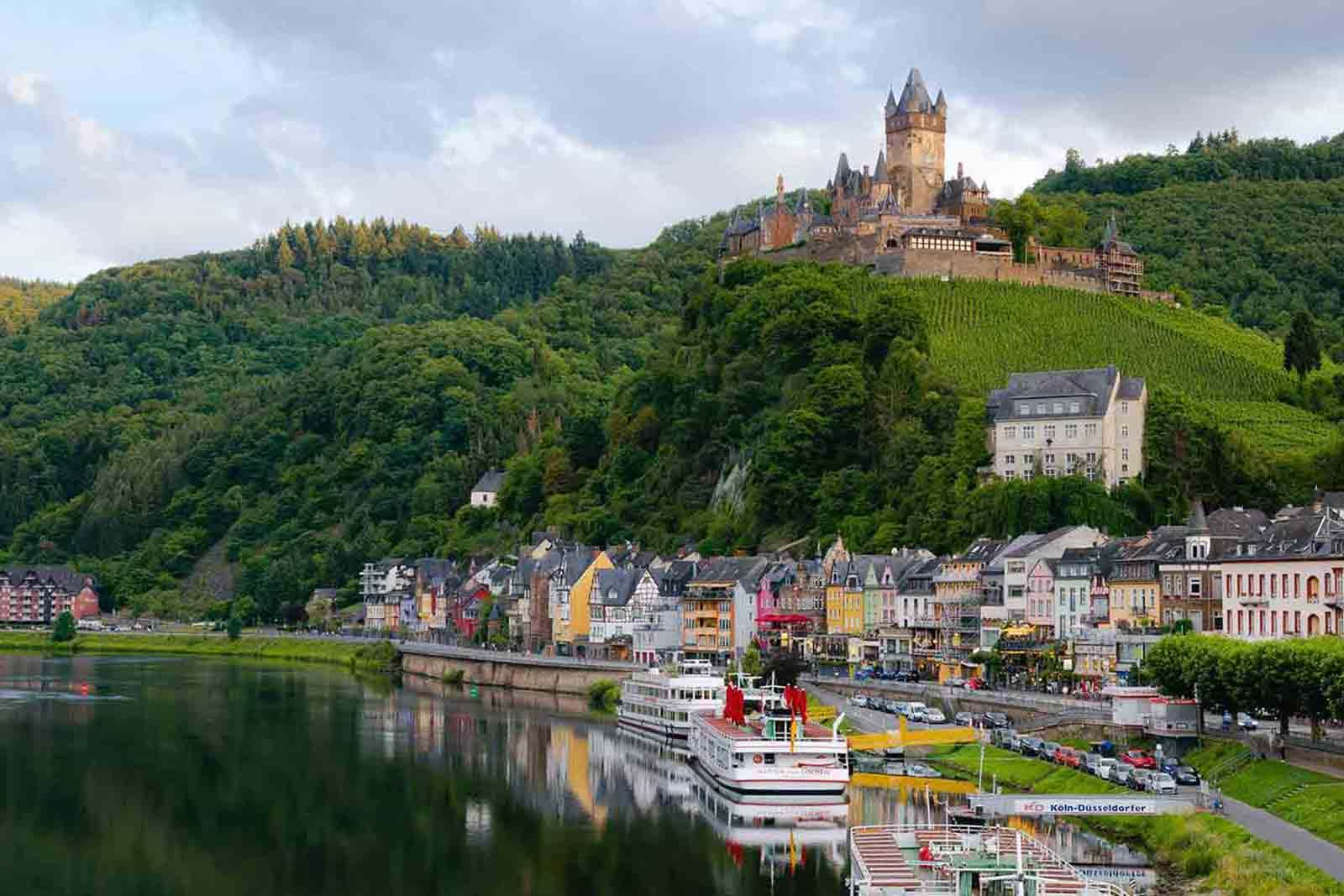 Photo by Kai Pilger on Unsplash

HOW LONG DOES IT TAKE TO PLAN FOR A TRIP TO EUROPE?

A good rule of thumb for planning a trip to Europe is to take at least six months. And if you really want to benefit from early preparation, a year may be even better. That ample time can play a pivotal role in helping you:

Create the trip of a lifetime. Choosing where to go (addressed more above) is the most important decision. Starting your planning early gives you more time to dive deep into the possibilities and – even better – make crucial discoveries.


For example, your research might lead you to taking an off-season trip to a less popular region of Europe where crowds are non-existent and the attractions are for the locals.


Intimate European travel experiences like that can be life-changing. But they can also be hard to come by if you rush your trip planning.


Have more control over dates, locations, and fees. By planning ahead, you're giving yourself more options for critical parts of your trip like flights and accommodations. That can be especially important if you have your sights set on popular destinations, especially during summer.


Wait too long to figure out your itinerary and you could be making desperate – and often expensive – last-minute decisions. (See specific tips below on purchasing plane tickets.)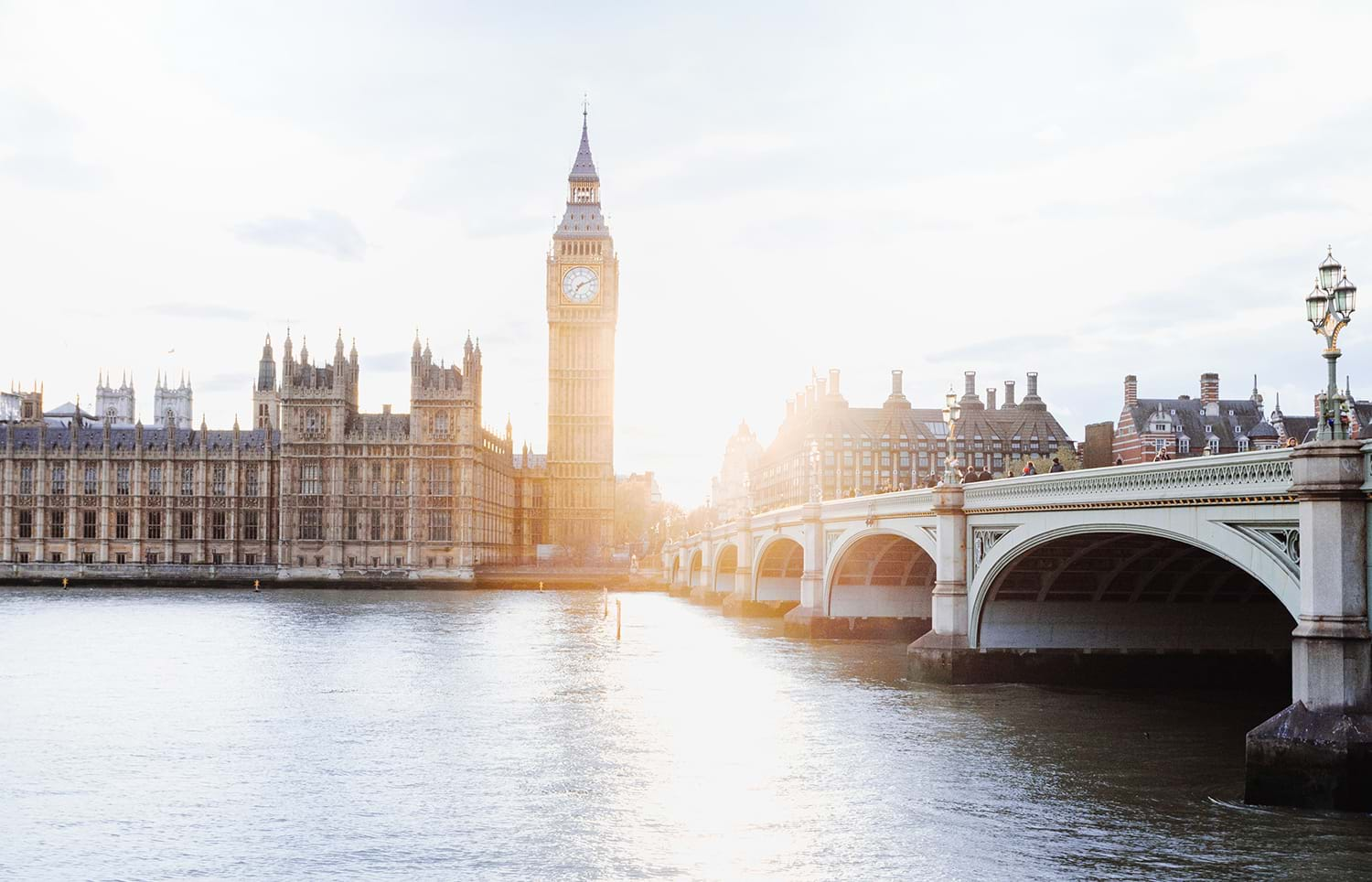 Photo by Hugo Sousa on Unsplash

Plan a safer, healthier, and more secure trip. Even though Europe is generally considered a safe place to travel, you'll still want extra time to research the safety and security aspects of traveling abroad.


For example, Berkshire Hathaway Travel Protection has compiled a list of the safest places to travel. We use traveler surveys as well as valuable safety information from the following resources, which are also available to you:


• The Global Peace Index, published annually by Vision of Humanity


• The State Department's numerical safety rating


• The Global Finance Index of destination safety


And with more time to plan, you'll be able to check off the numerous things you should do before making such a major trip, like:


Securing your household and letting a neighbor know you'll be gone


Making sure you can use your cell phone without any problems


Telling your bank and credit card companies about your trip


Doing your research so you stay in safer hotels and neighborhoods


Packing for the elements and to fit in with the locals (more on this below)


Finding out about health risks by starting with the CDC's

Travelers' Health

web pages


Signing up for the State Department's

Smart Traveler Enrollment Program (STEP)

and getting safety and security information for your destinations


Bringing

documents

with you, including copies of passports and prescriptions (see more on this in the next section)


Preparing a travel safety kit like the one recommended by the

CDC


Downloading

travel apps

to keep you safer


Checking out the State Department's

Driving and Road Safety Abroad

if you plan to drive (see more on driving in the next section)


Letting family and close friends know your itinerary (but not on social media for security reasons)


Checking to see you don't take prohibited items by visiting the

Customs and Import Restrictions

webpage


Purchasing travel insurance (more on this one below)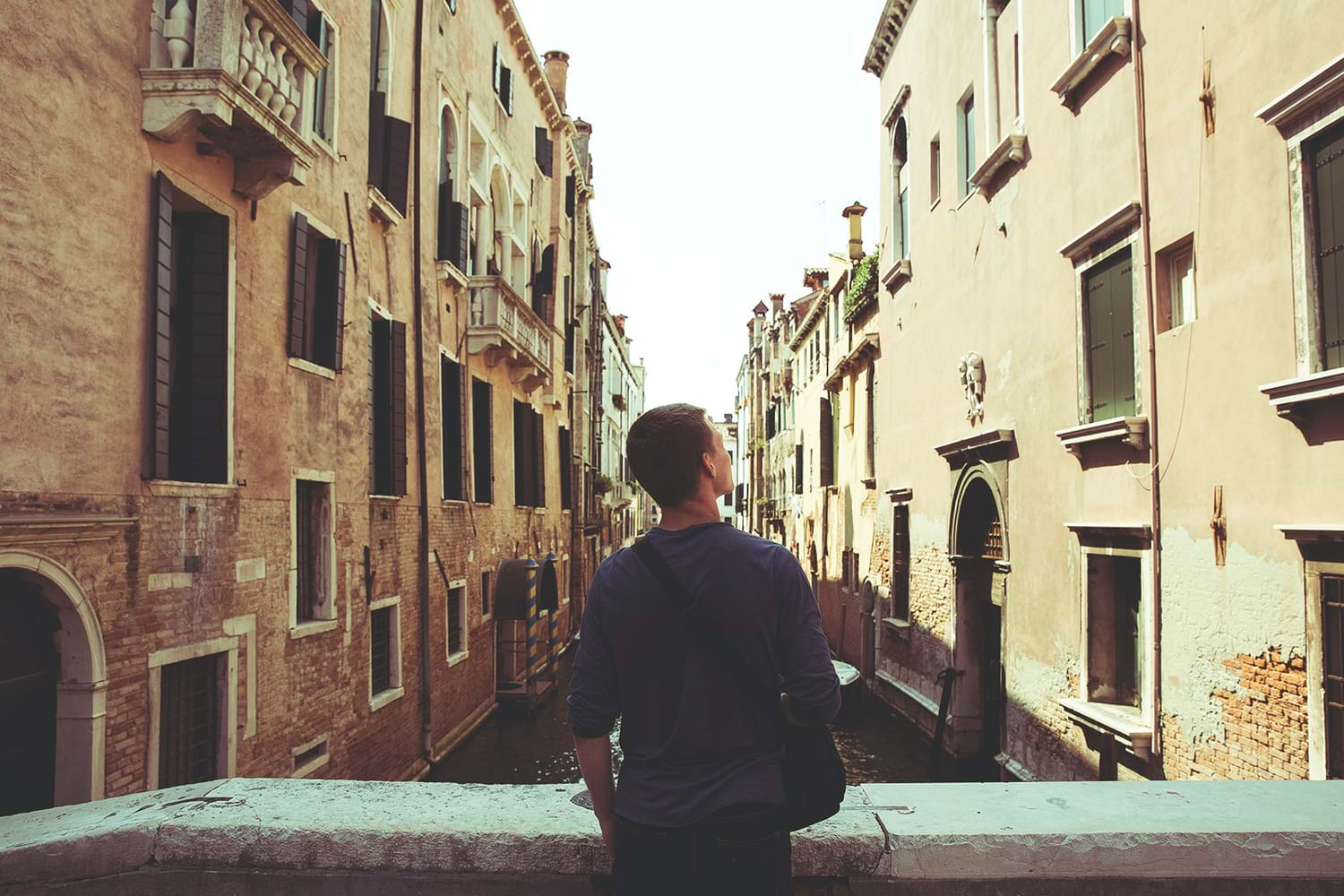 Photo by Joshua Earle on Unsplash

WHAT DOCUMENTS DO YOU NEED TO TRAVEL TO EUROPE?

If your sights are set on a European vacation, you're going to need a passport. Most likely, you and the others you're traveling with will meet one of these descriptions:


1. You have a valid passport. Great. You're good to go ... maybe. Make absolutely sure to check when it expires. You obviously want it to still be valid over the duration of your time abroad. Simple, right? Not exactly.


Make certain that the six-month passport validity rule won't jam up your trip. Some countries require your passport to be valid for a certain period of time (often six months) beyond your return date. For example, Austria enforces this rule.


To be sure your passport will be fine, find out the rules for the countries you plan to visit. The U.S. State Department can help.


2. You need to renew your passport. Don't put this off. Get it renewed ASAP so you have it out of the way. Start with the State Department.


3. You need a first-time passport. It's best to assume it's going to take longer than a month or two to get a new passport. The last thing you want is to be wondering, "When is it coming?" as your departure date nears.


Again, start with the State Department. Also, know that you'll be required to show an official birth certificate in its physical form or some other form of citizenship evidence, in addition to an acceptable identification document, such as a valid driver's license.


Don't forget about the U.S. Postal Service. Thousands of Post Offices throughout the country handle a variety of passport-related services. Check out USPS.com for more info.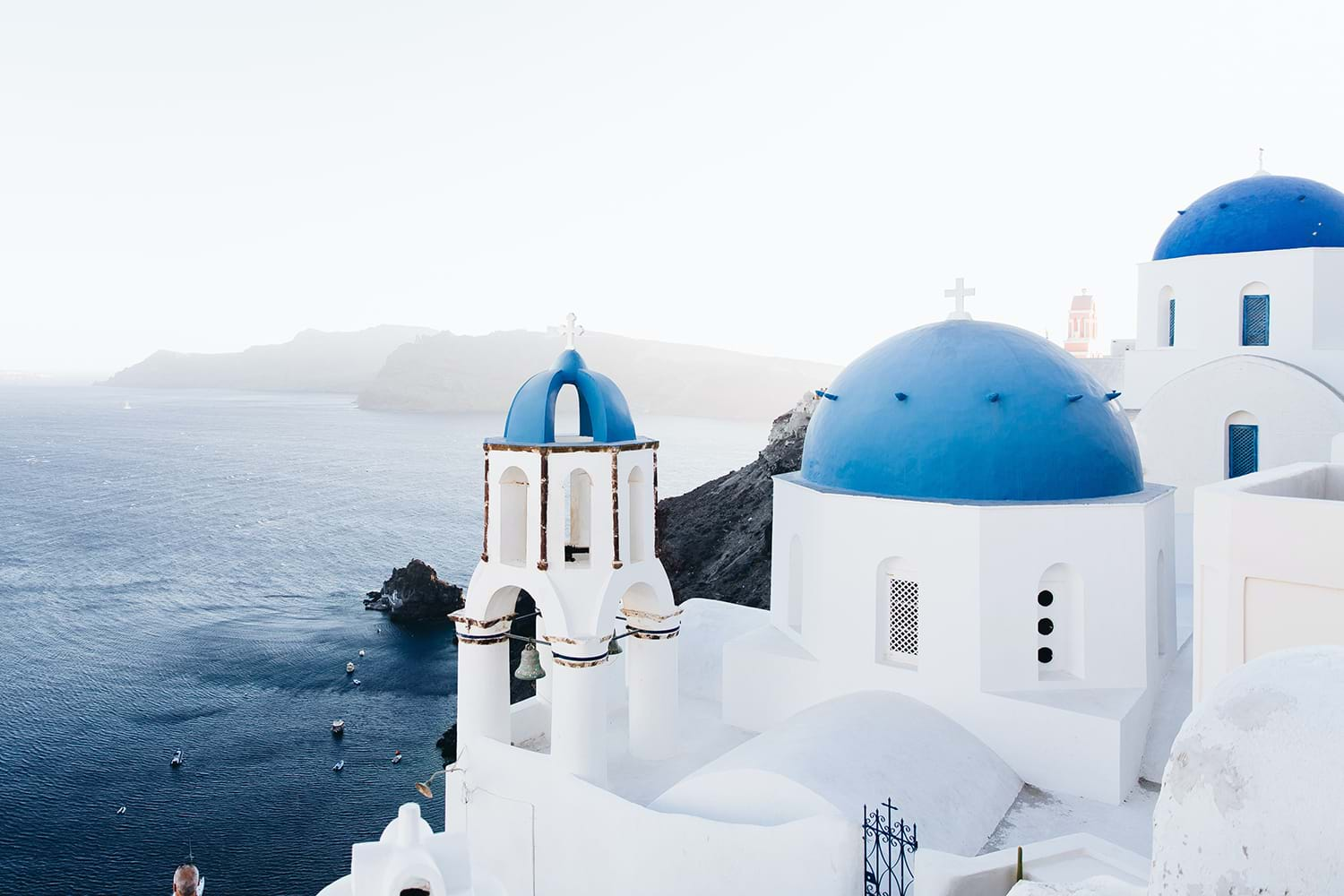 Photo by Jonathan Gallegos on Unsplash

Additional documents for your trip to Europe

Tourist visas and travel authorization. U.S. citizens typically don't need a visa if they're visiting Europe for under 90 days. However, if you'll be making excursions to, say, Turkey or Russia, then the situation changes. If you're wondering about visa requirements, you can look up countries with the State Department.


Note that beginning in 2022, U.S. citizens and travelers from other visa-exempt countries will need to complete an online pre-travel authorization application and pay a minimal service fee to visit the Schengen Area, which comprises most of Europe.


See the European Travel Information and Authorization System for more information.


Driver's license. Rental car companies in Europe will expect to see a valid U.S. driver's license. Some even require an international driver's permit. (You can apply for one through the American Auto Association.) You may also want to look at the State Department's Driving and Road Safety Abroad.


Prescriptions, document copies, other important information. To be extra-thorough, here's a list of other documents to bring, adapted from the Centers for Disease Control and Prevention's Pack Smart list:


Copies of your passport and travel documents


Copies of all prescriptions (medications, glasses, or medical supplies)


Health insurance card and documents


Contact card with the street addresses, phone numbers, and e-mail addresses of family members or close contacts in the U.S.


Contact information for health care providers at home


Names and addresses of accommodations during your trip


Hospitals or clinics (including emergency services) in your destination


U.S. embassy or consulate in the destination country or countries


---
---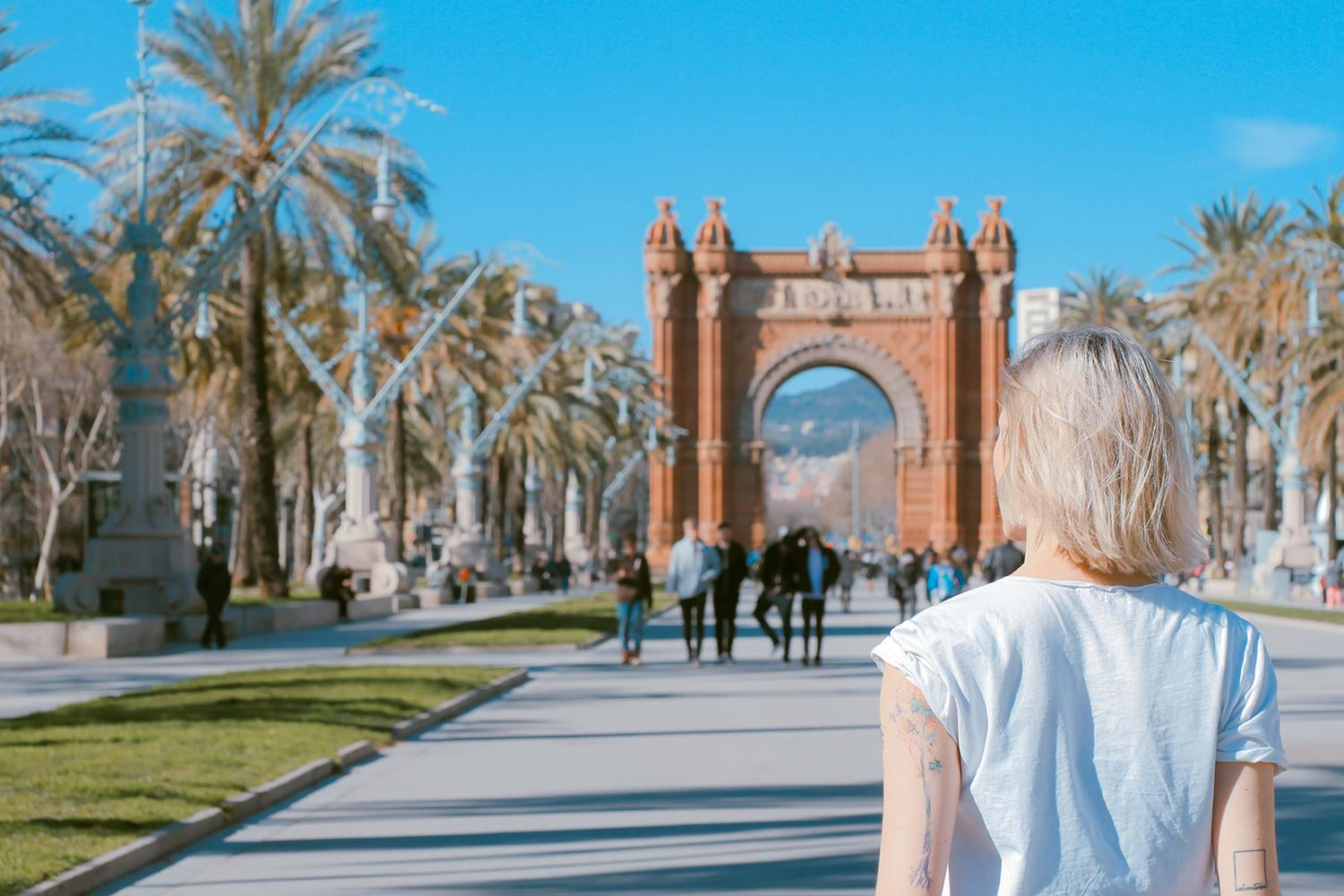 Photo by Toa Heftiba on Unsplash

HOW TO PLAN A TRIP TO EUROPE ON A BUDGET

How much are you willing to spend on your trip? Places in Europe will vary widely in terms of how expensive they are to visit. Yes, you can research which destinations are considered the "cheapest" places to go and plan your trip accordingly.


But if you're on a tight budget, you can also take cost-saving steps that can help no matter where you'd like to go:

Fly smart and save


Plane fare will likely take the biggest bite from your budget. That also makes it the number one place to search for cost-cutting possibilities:


Use your frequent flyer miles, obviously. (Sidenote: Make sure you sign up for a program now that you'll be racking up thousands of miles in a single trip!)


Pick a time to go other than the summer months. Just like the U.S., if not more so, summertime in Europe is tourist time, and flights are predictably more expensive.


Fly on weekdays at less popular times like early morning, evening, and overnight.


Be open to taking connecting flights rather than non-stop routes.


Take the tip above to the next level and turn a transfer into a stopover. Flying through Iceland or Ireland, for example, could save you money

and

add an interesting twist to your trip.


According to Farecompare.com, the best time to purchase international tickets is between five-and-a-half to one-and-a-half months prior to your departure date. More specifically, the site says Tuesday afternoons are often when the best deals come out.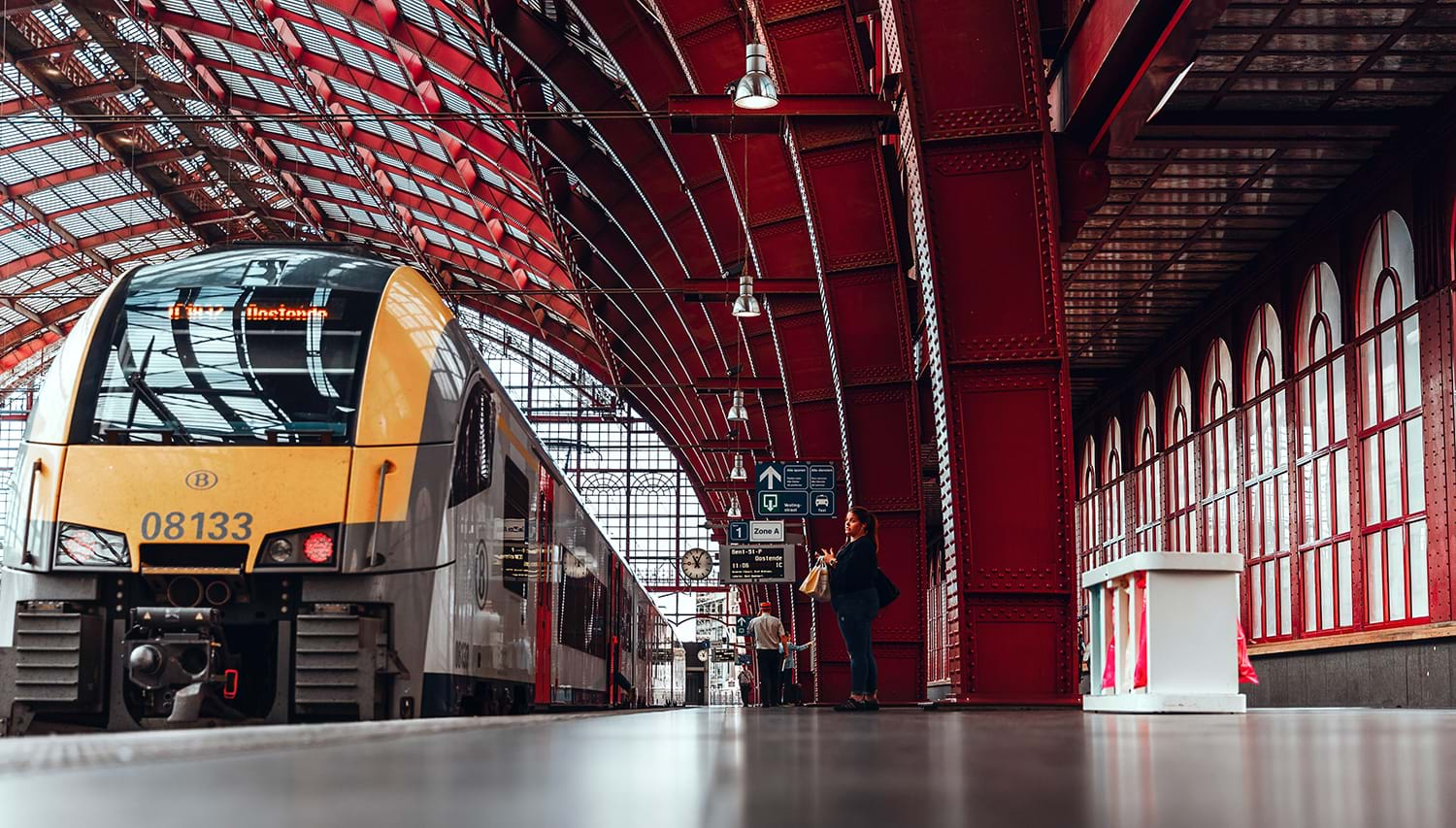 Photo by Vitor Pinto on Unsplash

Travel strategically when you're there

Taking taxis or Ubering can be super-convenient – but also expensive, especially for singles and couples. Look for alternatives like the local bus systems and subways. Many European cities have some of the best public transportation systems in the world.


Also, if you have the time, walking through European cities can be an amazing experience in and of itself.


Although flying is of course an option if you're going to multiple countries, train transportation is likely going to be cheaper. The big question for a lot of American travelers to Europe is whether to buy a Eurail pass.


The short answer is that it depends. Check out these helpful insights about Eurail passes from AFAR.com.


Think

quality

of time, not quantity

More days on vacation means more money spent. You can shorten your trip and still have an amazing time by thoroughly planning out your daily itinerary.


If that sounds too structured, think about it this way: Rather than wander aimlessly and hope to stumble upon a memorable experience, rely on a detailed schedule to guide you through the day.


If you happen to have a stroke of traveler's luck and discover a fantastic site along the way, then that's a bonus.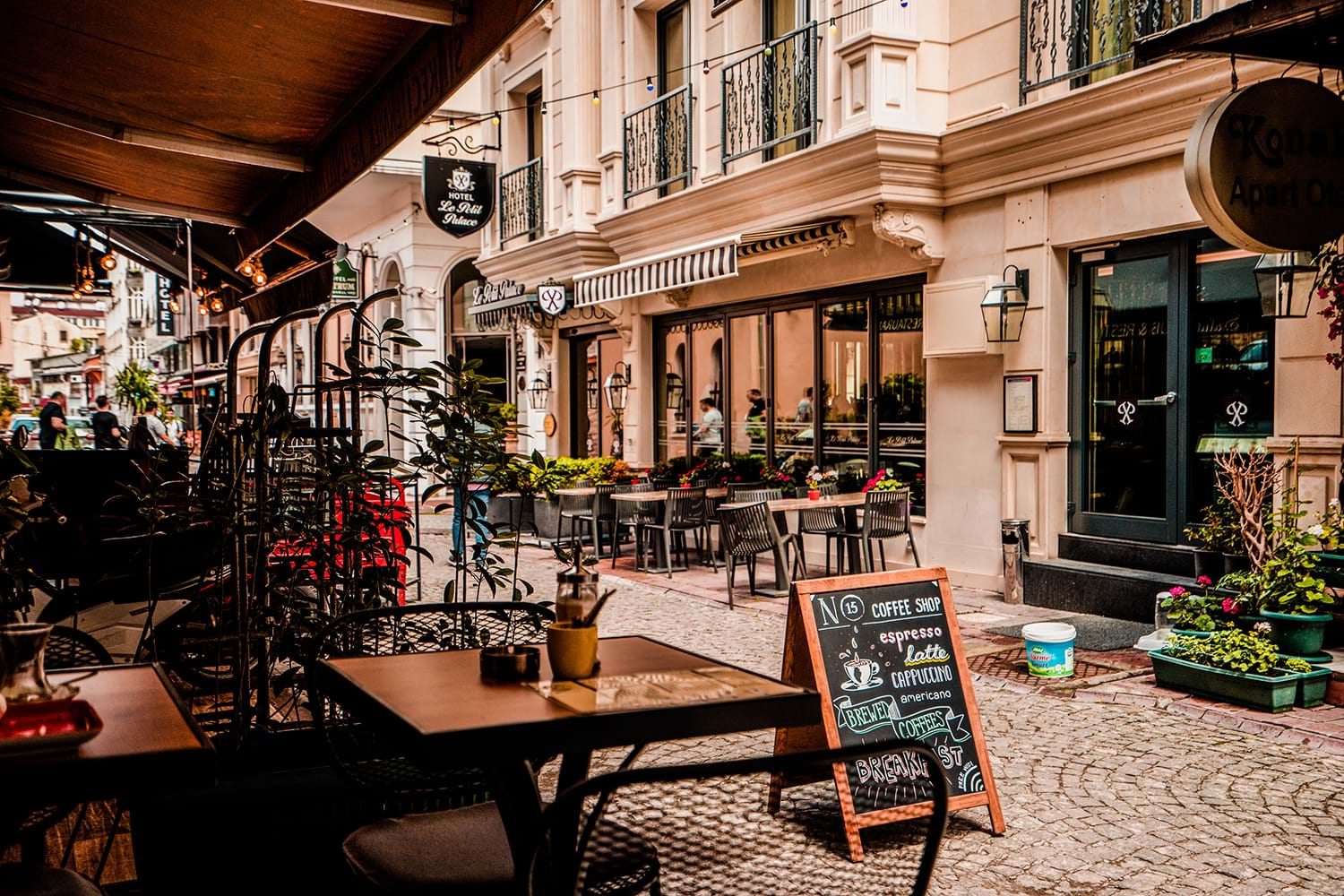 Photo by Tony Lee on Unsplash

Save money by being open to various dining possibilities

Eating out frequently can really start to add up. But you don't have to eliminate restaurants. After all, dining out can be a great part of your experience. Your best bet is to establish a meal plan that fits your budget. Consider these tips:


Choose carefully. Research options ahead of time and find lower-priced restaurants. Also, try dining in less touristy areas, which can mean better prices (and possibly better food).


Shop for food. Just like anywhere, picking up fruit and sandwich items from a grocery store will be a cheaper option. The bonus is that shopping for food provides a unique glimpse of local culture.

Also, if you're staying at a hostel, you may have access to a kitchen to prepare the food you bought. See more on hostels below.


Fuel up at breakfast. Breakfast is often part of your hotel costs in Europe. Make a concerted effort to take advantage of that.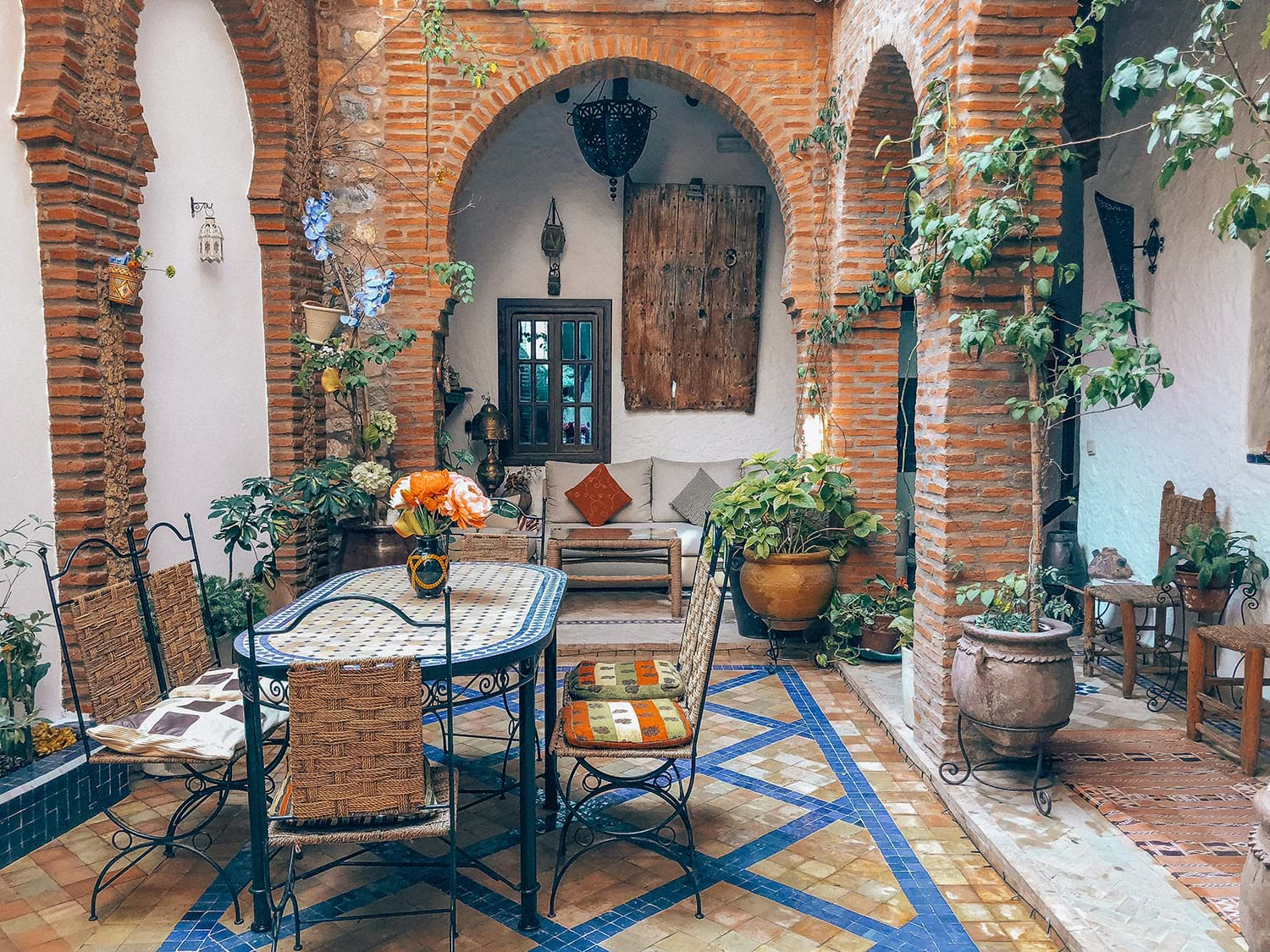 Photo by Lindsey LaMont on Unsplash

Don't pay too much for where you stay

You'll have a wide range of places to stay in Europe. You just need to take the time to find places that fit your budget. One thing you don't want to do is wander around a city until you're exhausted and then pick a costly hotel because you're desperate. Consider the following:


Hostels. For just the essential accommodation needs – a bed, a bathroom, a place to store your stuff – hostels can be ideal. Plus, they often have a kitchen to use and can be a great place to make new friends. Check out these tips from Hostelworld.com.


Budget hotels. Budget hotels are plentiful throughout Europe. In fact, Tripsavvy.com identifies five types of hotels for the budget-minded.


Homestays. Homestays like Airbnb are an option – just do the math and compare with other avenues. Think about how long you'll be in one place and how close the location is to the sites you want to see.


Let technology help you track – and trim – costs

Knowing exactly what you're spending can of course be a great way to control that spending. Check out apps like TrabeePocket, which offers numerous features to help keep your travel budget on track.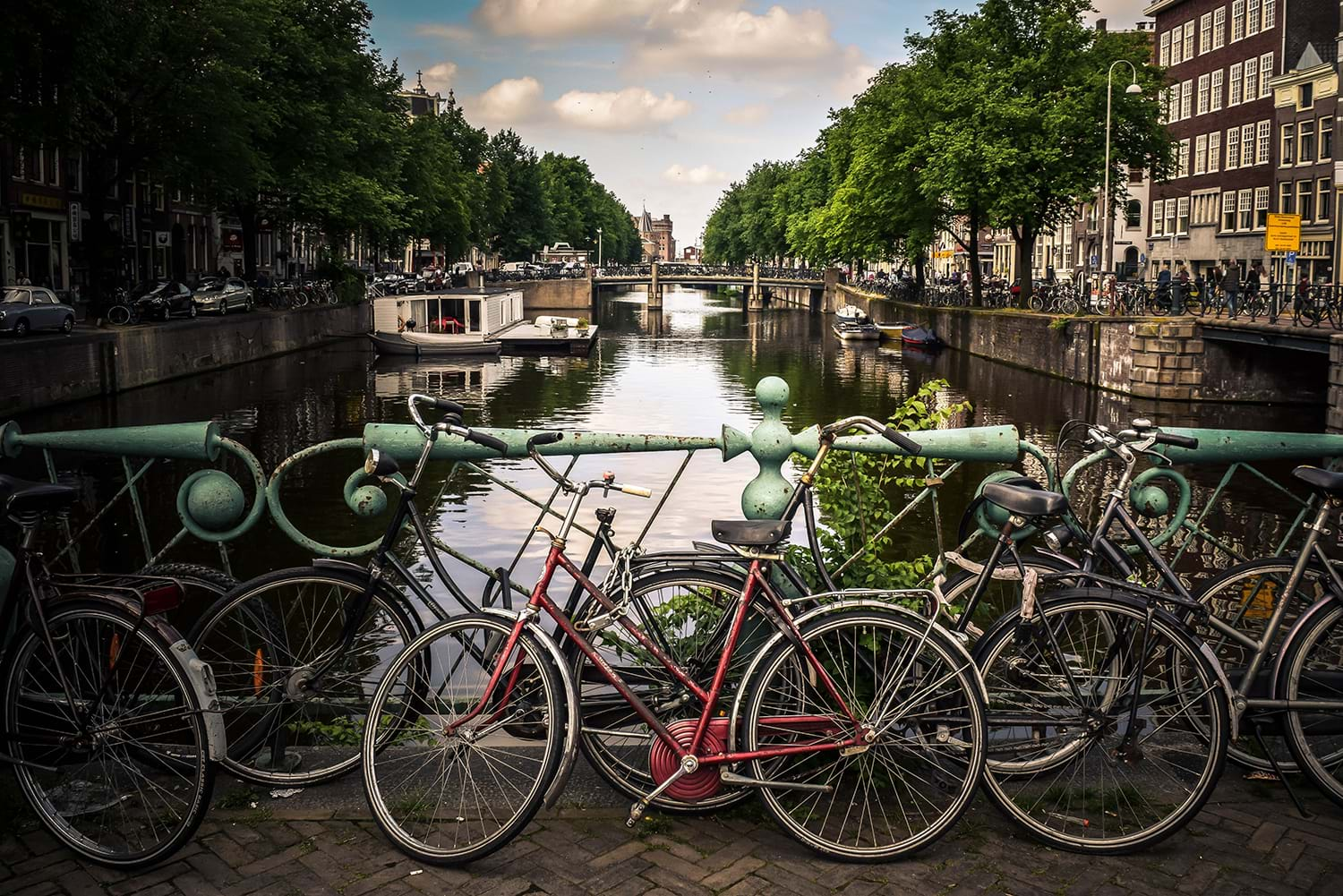 Photo by Jace & Afsoon on Unsplash

HOW TO HAVE AN AMAZING EUROPEAN ADVENTURE AND BE EXTRA-PRUDENT: CONSIDER TRAVEL INSURANCE

You now have tips to help you plan smarter for your trip to Europe. Although chances are you'll have an amazing time, there's no way to guarantee things won't go wrong.


The next best thing to that is travel insurance, a smart move that can help reimburse you for things like trip cancellations and interruptions; lost, stolen, or damaged valuables; medical emergencies, and even emergency medical evacuations. The U.S. State Department includes travel insurance as a key component of its traveler's checklist.


The travel assistance included with Berkshire Hathaway Travel Protection plans can also help you track down lost luggage and connect with embassies and consulates to replace lost documents.


You're going to put a lot into planning for your European adventure. Travel insurance can be a great way to add a valuable level of protection to those hard-earned plans.
---
---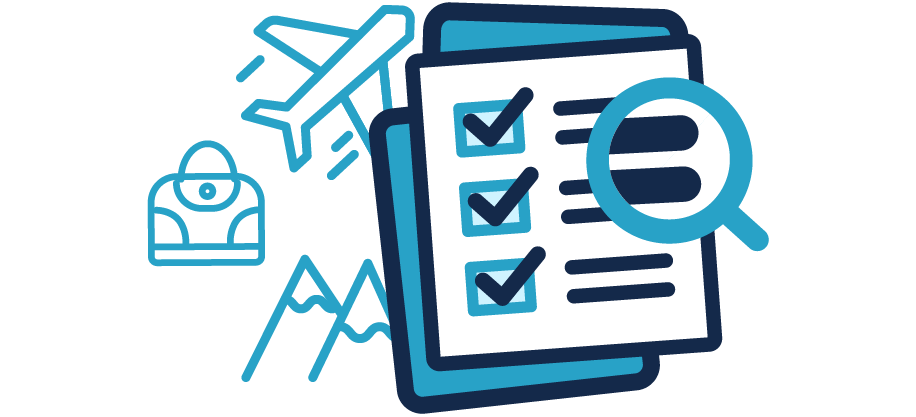 Questions About Travel Insurance?


Check out our online guide, "What Is Travel Insurance All About?" We've provided in-depth answers to all your travel insurance questions, starting with the basics.
---