---
---
---
In COVID-19 times, your focus may not be on how to plan a trip. But you can boost your mental health by working toward a goal and having a destination to look forward to. The following travel insights can help you plan for a trip that's not only safer but also more interesting and enjoyable.

HOW TO START PLANNING A TRIP

The best way to start planning a trip is to establish your goal. That means deciding on a destination. If you're cool with throwing a dart at a world map, then go for it.


But for most people, a trip means taking a much-needed break – and it's not to be squandered on going just anywhere. You want to think carefully about where to go and thoroughly research your options.


Once you decide on a location, you've given yourself a huge psychological boost. You now have a clear objective, one that you can begin to visualize and start working toward.


Setting that goal is also crucial for practical reasons. Your destination choice will drive all subsequent trip elements like:


Your budget


Your trip schedule


Your transportation plans



Your daily itinerary

HOW LONG DOES IT TAKE TO PLAN A TRIP?

Spur-of-the-moment jaunts may have their place, but a good rule of thumb for trip planning is to take at least six months. And if you really want to benefit from early preparation, a year may be even better. Think this is overkill? Think again.


That ample time can play a pivotal role in helping you:

Create an awesome trip.

Starting your planning early gives you more time to dive deep into the possibilities – and make crucial discoveries.


For example, your research might lead you to taking an off-season trip to a less popular place where the crowds are non-existent and the attractions are for the locals.


Intimate travel experiences like that can be life-changing. But they can also be hard to come by if you rush your trip planning.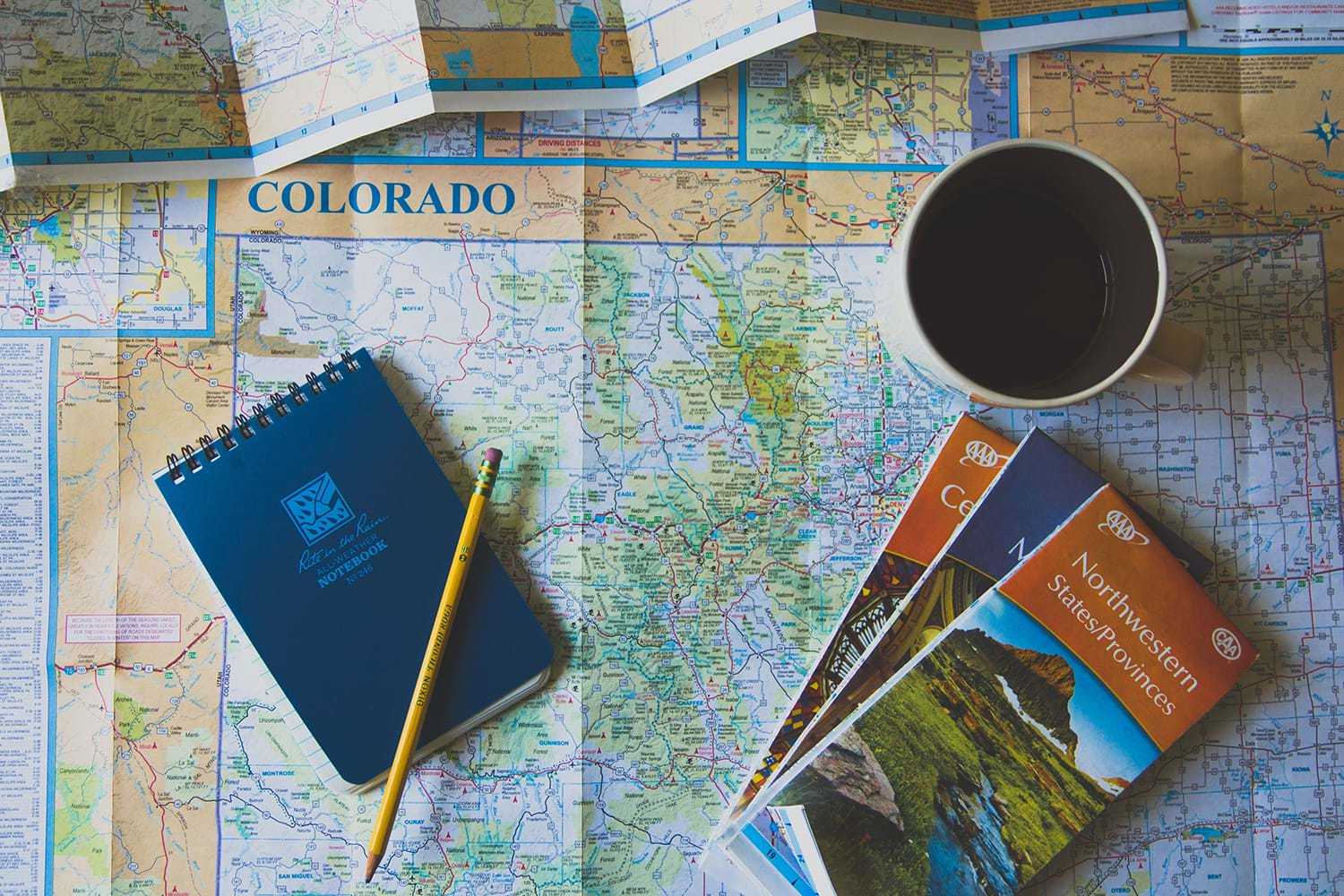 Have more control over dates, locations, and fees.

If you plan way ahead, you're giving yourself more options for critical parts of your trip like flights and accommodations. That means you can eliminate the need to make desperate – and often expensive – last-minute choices.


Ask yourself:


• How popular is the destination you're going to?


• Are you going during a festival?


• Are you going in the thick of tourist season?

Plan a safer, healthier, and more secure trip.

Let's say you're set on going abroad for your trip. You'll need extra time to think about the various safety and security aspects of foreign travel, and adjust your research accordingly.


For example, Berkshire Hathaway Travel Protection has compiled a list of the safest places to travel. We use traveler surveys as well as valuable safety information from the following resources, which are also available to you:


• The Global Peace Index, published annually by Vision of Humanity


• The State Department's numerical safety rating


• The Global Finance Index of destination safety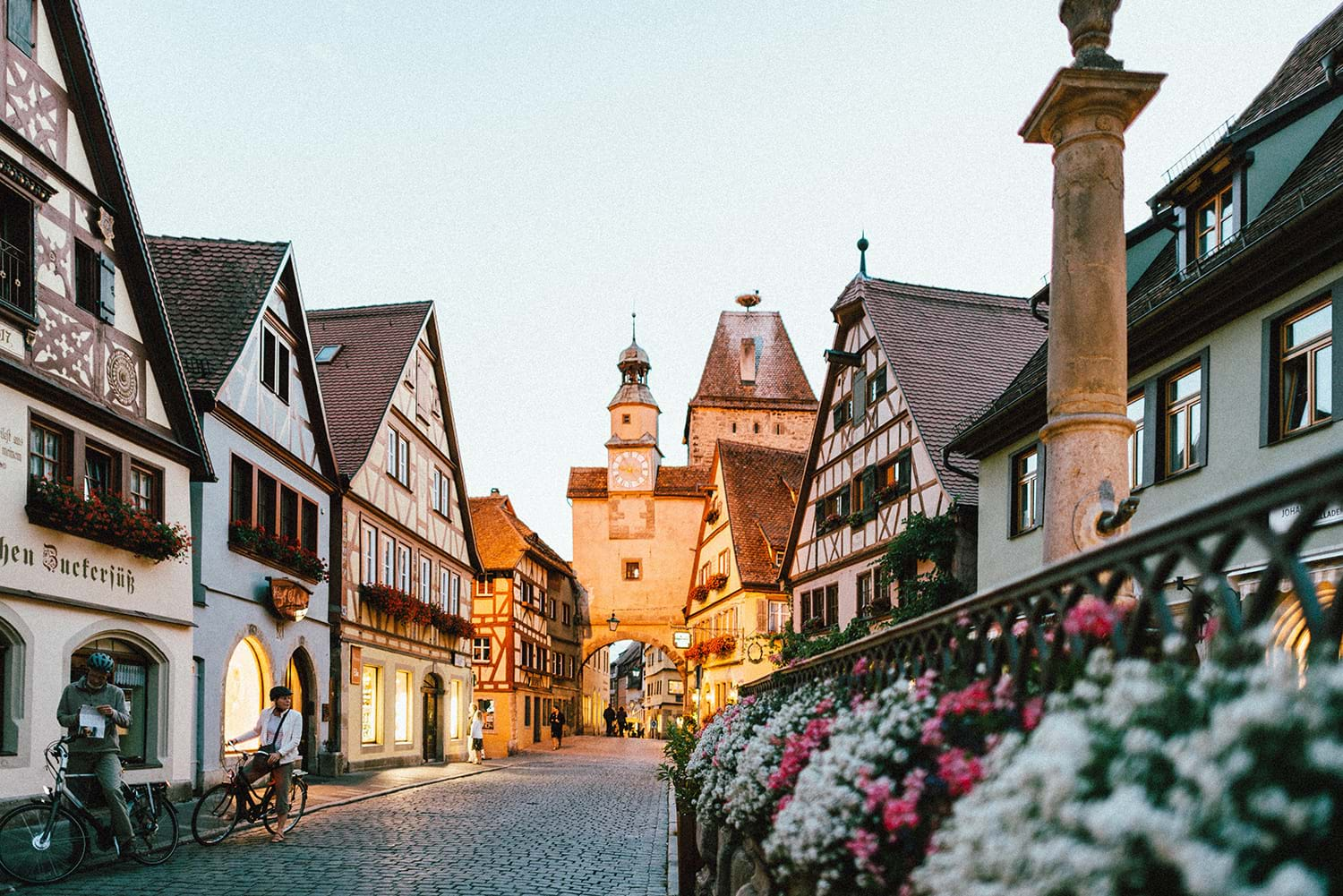 And with more time to plan, you'll be able to check off the numerous things you should do before you go abroad, like the following:


• Do your research so you stay in safer hotels and neighborhoods


• Pack for the elements and to fit in with the locals (more on this below)


• Find out about health risks by starting with the CDC's Travelers' Health web pages


• Get safety and security information for your destination by signing up for the State
Department's Smart Traveler Enrollment Program (STEP)


• Bring documents with you, including copies of passport and prescriptions


• Prepare a travel safety kit like the one recommended by the CDC


• Download travel apps to keep you safer


• Check out the State Department's Driving and Road Safety Abroad if you plan to drive


• Let family and close friends know your itinerary (but not on social media for security reasons)


• Secure your household and let a neighbor know you'll be gone


• Make sure you can use your cell phone without any problems


• Let your bank and credit card companies know about your trip


• Check to see you don't take prohibited items by visiting the Customs and Import Restrictions webpage


• Look into purchasing travel insurance (more on this one below)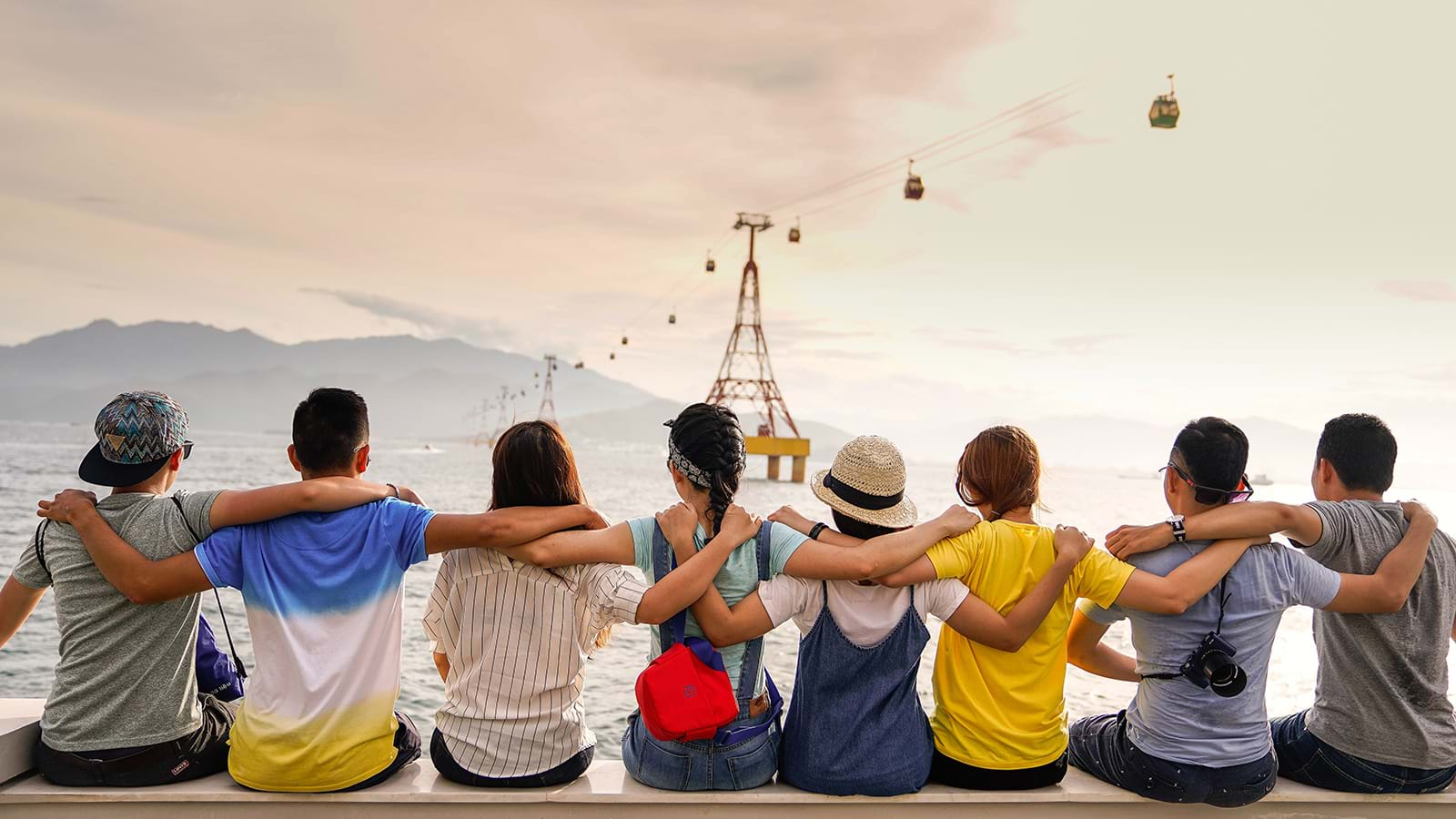 HOW TO PLAN A TRIP WITH FRIENDS

Take special care for how to plan a group trip. If you have friends – and possibly friends of friends – that you're thinking of traveling with, the first thing you want to do is check on your group's compatibility.

So, before any plans are set in stone, take basic steps like these:

Get together to talk, even if it's via a web conference.

Organize a gathering of some sort where everyone can lay out their trip expectations. You may want to just start with a basic talking point like, What are you hoping for with this trip?

Discuss possible daily itineraries.

Don't hesitate to get into the potential daily details. Find out who the loungers and late-sleepers are – and who the adventurers are. Is the combination of travel styles going to work?

No, you don't need to be clones of one another. On the other hand, if the differences are glaring, why risk a vacation filled with conflicts, confusion, and frustration?

Address budget-related topics head on.

Find out if your potential travel mates are on the same page when it comes to major expenses like these:


• Transportation options


• Trip length


• Departure and return dates


• Dining possibilities


• Accommodations



Establish a lead organizer.

If you decide it's a go, remember that lots of details go into trip-planning, and that's especially true for group trips. Designate who's going to dig in and do the planning. Ideally, you want someone who'll relish the opportunity, rather than someone who does it begrudgingly.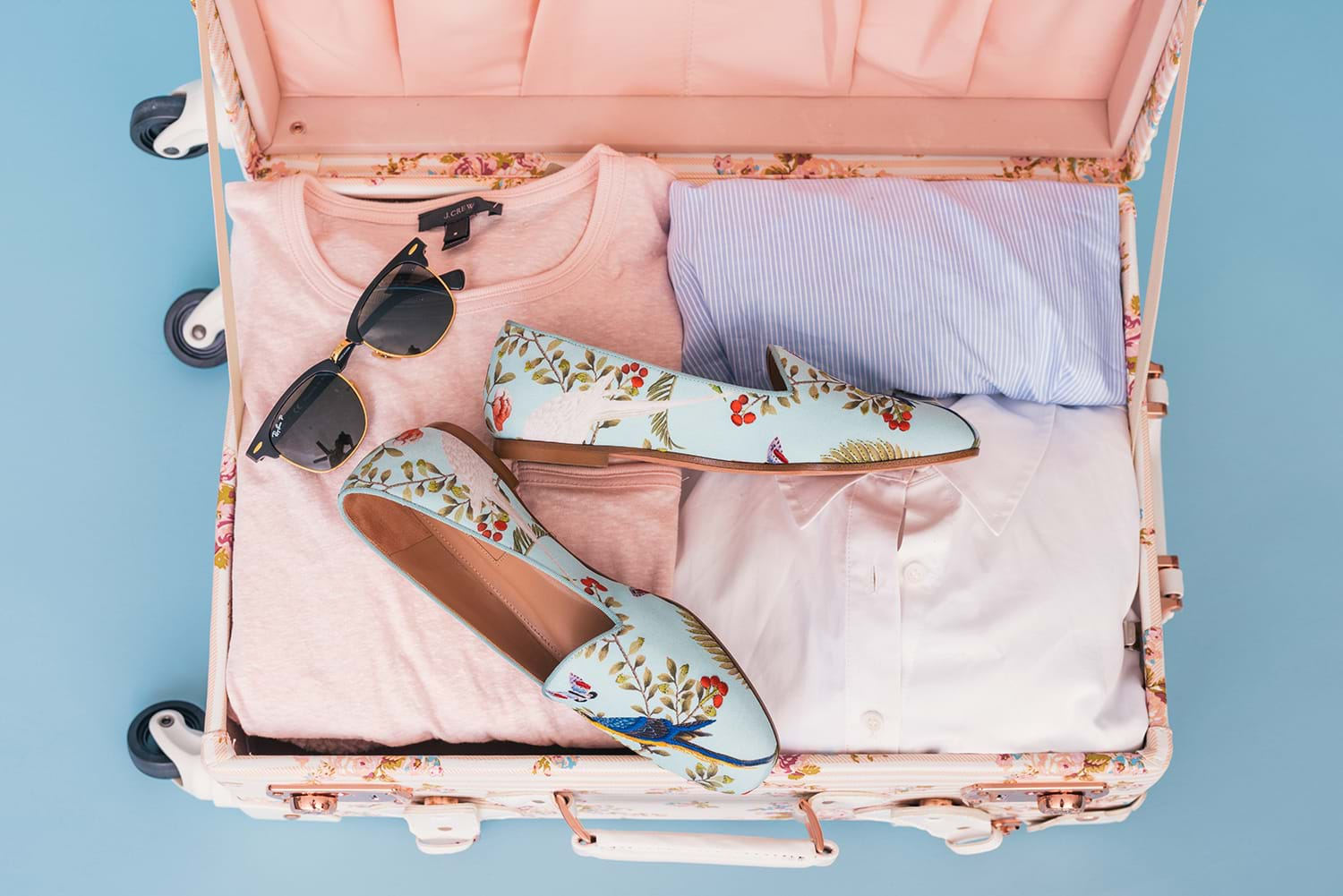 HOW TO PLAN OUTFITS FOR A TRIP


An outfit is more than an attractive ensemble of clothing. When it comes to taking a trip, especially one abroad, what you wear can play a crucial role in your comfort, safety, and security.

With the following suggestions, you can incorporate those things into your outfit planning – and look good as well:

Pack for the elements.

Read up on the typical weather patterns and check the forecast. Take into account all the places you'll be going during your trip.


For example, if you're planning on day-long walks or hikes in a more mountainous region, you should pack clothing for a wider range of temperatures.

Dress to blend in (not stand out).

One of the best ways to prevent being taken advantage of as a tourist is to not look like one. Pack clothing that can help you blend in. That doesn't mean you need to buy a whole new wardrobe and forgo your personal style.


But it does mean you should research local customs and dress codes, particularly when visiting religious or sacred sites abroad. In general, try to dress conservatively and do your best to look like a local.

Travel in workout clothing.

Exercise jackets and pants with zippered pockets are lightweight, comfortable, and acceptable casual wear throughout most of the world. That's why they're perfect for traveling days. Be sure to pick darker colors that won't show stains.

Pick a color palette that lets you mix and match.

Your goal is to bring a combination of clothing that can all go together. Start by sticking to a color palette. For example, navy, black, grey, and a pop of white can work great.

And even if you're traveling to a land of loud, tropical-themed shirts, the mix-and-match rule still applies: Bring shorts in neutral solid colors to keep your combos from clashing.

Minimize bottoms.

Select a few bottoms that can anchor your wardrobe for just about any situation. Choose khakis and jeans that can work with blazers, blouses, and button-downs – as well as with T-shirts.

Similarly, bring a skirt you can dress up with a more formal top, or down with a jean jacket or all-purpose hoodie.

Go easy on the shoes.

Unless you plan to spend the majority of your trip barefoot (which, yes, is possible), the right shoes are downright critical to your trip. But don't go overboard. Shoes can take up a lot of packing space.

Men should bring a pair of good walking shoes that can be paired with those bottoms mentioned above, plus a pair of sneakers for the ultra-casual situations. The same goes for women, though adding a pair of low boots or sandals with heels might be a good idea – but leave it at that.

Let technology help you.

Yes, there are apps to help you pack. Stylebook, for example, provides a feature for creating a packing list and organizing that list into outfits.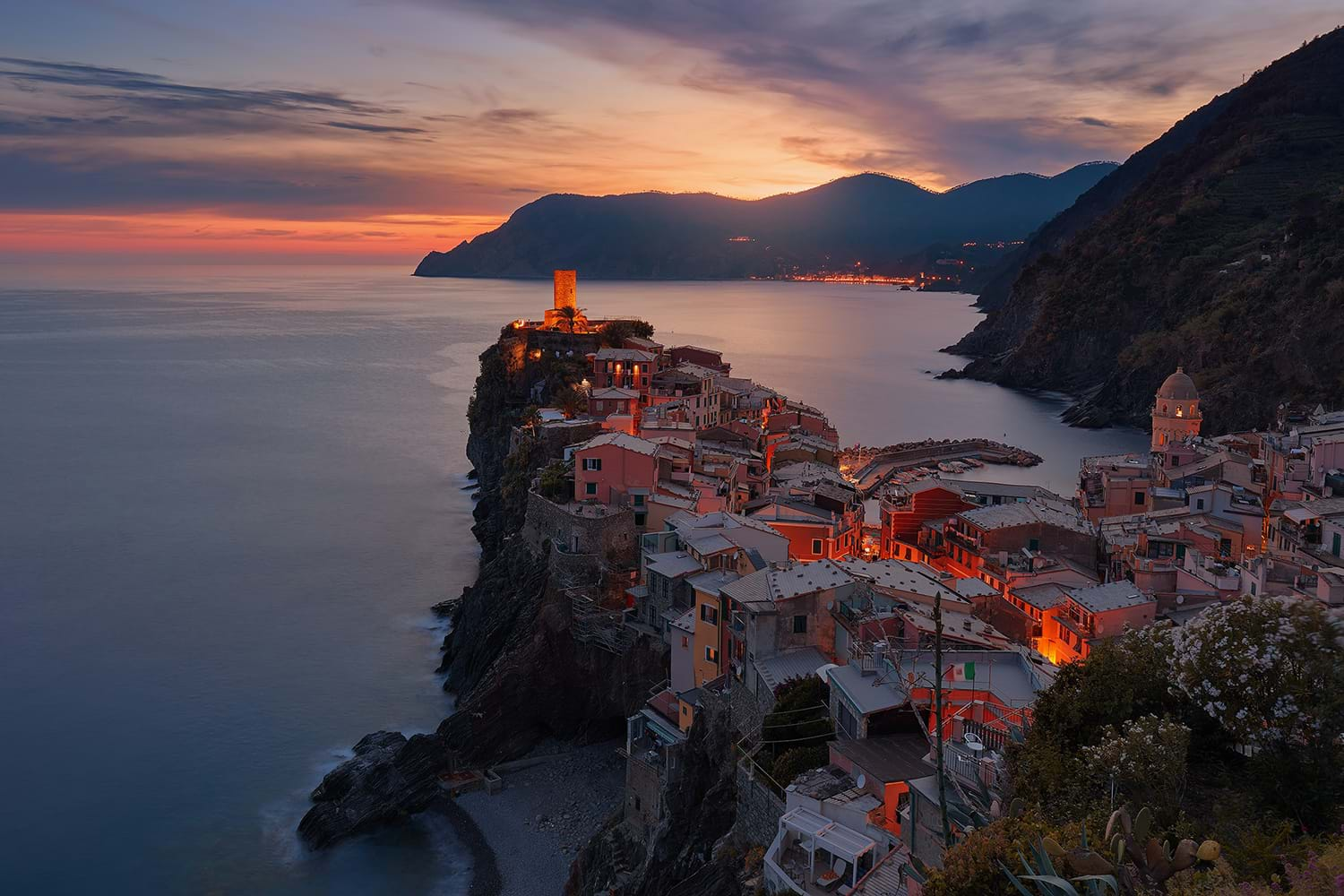 HOW TO HAVE A FUN TRIP AND BE EXTRA-PRUDENT: CONSIDER TRAVEL INSURANCE

The tips above cover a range of topics to help create a better trip for you. But there's no way to guarantee things won't go wrong.

The next best thing to that is travel insurance, a smart move that can help reimburse you for things like trip cancellations and interruptions; lost, stolen, or damaged valuables; medical emergencies, and even emergency medical evacuations.

The travel assistance included with Berkshire Hathaway Travel Protection plans can also help you track down lost luggage and connect with embassies and consulates to replace lost documents.

You're going to put a lot into planning for a great trip. Travel insurance can be a great way to add a valuable level of protection to those hard-earned plans.
---
---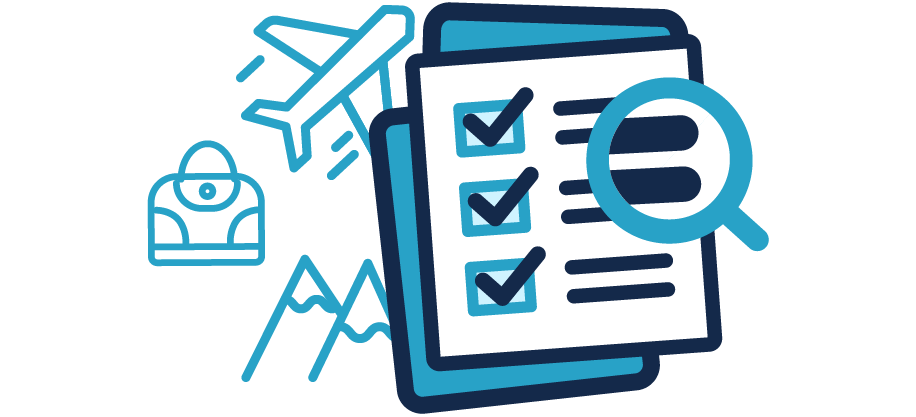 Questions About Travel Insurance?


Check out our online guide, "What Is Travel Insurance All About?" We've provided in-depth answers to all your travel insurance questions, starting with the basics.
---