---
---
---
Planning a trip to Japan is a little like visiting the country itself: It takes flexibility, thoughtfulness, and a healthy openness to learn new things that to you might seem different and inexplicable.
It also requires a desire to seek out beauty in all its forms and immerse yourself in a reflecting pool of sensory stimulation both subtle and immediate.
Whew! That's a lot, but if you're ready for the challenge, here's how to plan a trip to Japan that will stimulate all your senses and shift your state of mind.


1. Have the want-to

The first prerequisite you need before even sitting down in front of your computer is the desire to truly embrace the spirit of Japan.
What's the spirit of Japan? A insightful The New Yorker story from 1942 tells of an American being taken along on a student's pilgrimage to a series of shrines that were very sacred and meaningful to the student but highly perplexing to the author.
Japan is like that: Beauty seen where you might not see beauty. Food seen where you might not see food.
And then, as a kicker, the dizzying whirl of Tokyo and Shibuya.
Japan might easily seem to you like a riddle wrapped in a puzzle wrapped in an enigma. Go with it. That's the only way you'll begin to appreciate the soul of Japan.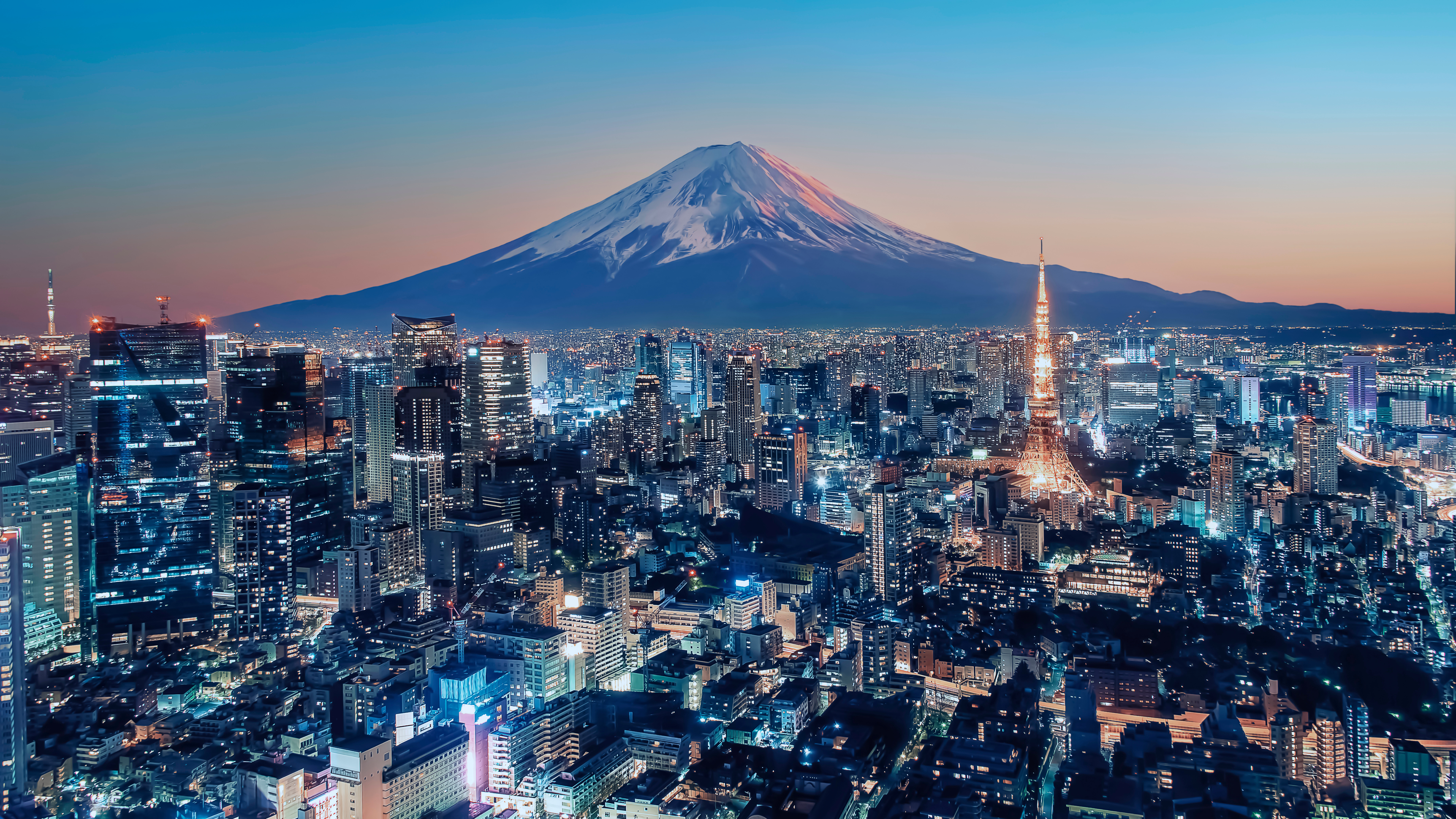 2. Do your homework

Watch Spirited Away. Read Akira and Naruto and Matt Alt's Pure Invention. Play some Pokémon? Sure! But also study Japan's geography and try to understand some of the differences between north and south.
Start to formulate an image in mind of the Japan you want to visit, and then be ready to adjust.
The best way to approach Japan is with a little bit of background and then an open mind. Once you're there the actual planning process can start.


3. Choose a time to visit

Japan's climate varies greatly between the southernmost regions of the country and the northernmost regions of Hokkaido (which hosted a Winter Olympics in 1972).
Finding the right time to visit Japan can be tricky, since the highest-priced peak seasons in Japan are the lower-priced shoulder seasons elsewhere. For instance:
March through May is cherry-blossom season, where prices double

October through November are red-maple season, where prices are a smidge below cherry-blossom season but still high
Winter months in the north are cold and snowy. The summer can be hot, humid and rainy in the south.
What does that leave? Not much. Basically:
September and February across the country

December if you don't mind snow in the north

Biting the bullet and paying the higher prices
The higher prices are definitely high. Unlike some destinations where the difference between "affordable" and "unaffordable" might be hundreds of dollars, on a trip to Japan the differences in airfare alone might be four figures.
Again, Japan's beauty demands a lot of travelers. You need to be extremely mindful of climate, attractions, availability of accommodations, cost of airfare, and then make your personal travel plan.


4. Plan your activities

When it comes to activities, Japan once again goes its own way.
It doesn't teem with landmarks like Big Ben or the Eiffel Tower. It has beautiful temples, UNESCO World Heritage sites, bustling cities, and some natural wonders, but Japan is largely a blank canvas, and you're the artist.
Japan can be what you want it to be, so ask yourself early on: What sort of a Japanese experience do you want?
If it's food, center your vacation around Osaka, where the specialties are fried octopus balls and a variety of sweet and salty pancake-like dishes, or Tokyo, the epicenter of sushi culture.

If it's outdoor adventures, consider hiking to the top of Mt. Fuji to watch the sun rise or rowing a boat through the spectacular Takachiho Gorge.

If it's an urban adventure, you can easily spend a week exploring Tokyo, Hiroshima, Yokohama, Nagoya, and Osaka.

If it's culture, consider a shukubo – a Buddhist temple stay – in Koyasan, in Wakayama Prefecture, or explore the 11th- and 12th-century temples at Hiraizumi, north of Tokyo.

If it's whisky, visit the Yamazaki distillery or the Yoichi distillery in Hokkaido.

If it's anime, the Fujiko F Fujio Museum in Kawasaki of Kanagawa, Odaiba in Tokyo, and the Gosho Aoyama Manga Factory are on the must-see list.

And if you're not sure, consider a tour.
Japan is a country where a guided tour actually makes a lot of sense, especially if you're afraid of being perplexed by a country that's so different from your lived experience.
A travel professional can recommend the best guided tours of Japan, but if you're insistent on DIYing it, TripAdvisor and Viator are great resources.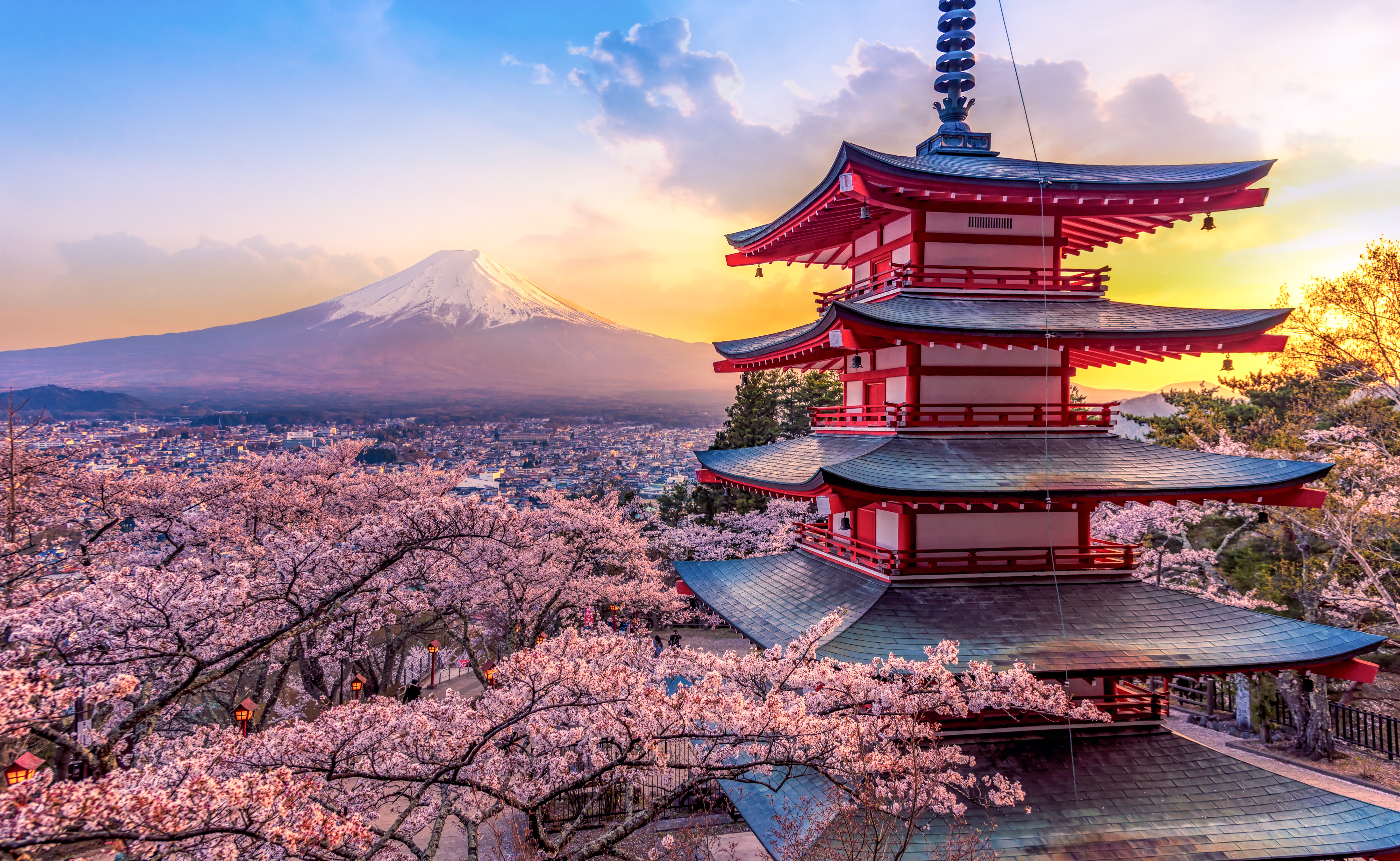 5. Lock in your airfare

When you consider that the variables in airfare are fuel and staffing costs, and that both those costs are significantly higher the farther you fly, you can see why it makes sense to lock in your airfare as soon as you've settled on a date for your Japan vacation.
Hopper is a great app for determining the best time to book and locking in your seats.
Something else to consider when booking airfare to Japan: We all want to save a couple of bucks, but flights to Japan are long. Spending more to get some additional legroom or a sleeper seat is a worthwhile investment in you.


6. Leverage every resource

Because deciding what to see and do in Japan can be challenging, it's time to call in every chip and use every resource at your disposal to ease the transition.
If a coworker's brother married someone from Japan, ask for an introduction. If there was a professor of Japanese in the same department as your Spanish professor, see if you can pick their brain.
At the same time, dive into the language using Duolingo. You're not going to reach a level of grade-school Japanese in a couple of months, but you can try – and locals appreciate it when someone tries to speak the language.


7. Seriously consider alternative lodgings

Hotels are great. The travel world would be in a pretty fix without them. But on this trip, you should consider something non-hotel at least for some of your stay.
Ryokan, traditional Japanese inns, provide the archetypal experience of tatami flooring, rice-paper doors, futon bedding, private baths, yukata robes, and sumptuous traditional cuisine.
They're often surrounded by gardens and trees, and are sometimes situated near a hot spring or natural bathing area.
Ryokan aren't cheap, but the experience goes beyond cost.
Even in the cities, an Airbnb Superhost who speaks English can be your key to unlocking the country, recommending things to see and do and eat not only on this stop but on future stops. They can be your defacto tour guide when you need one most.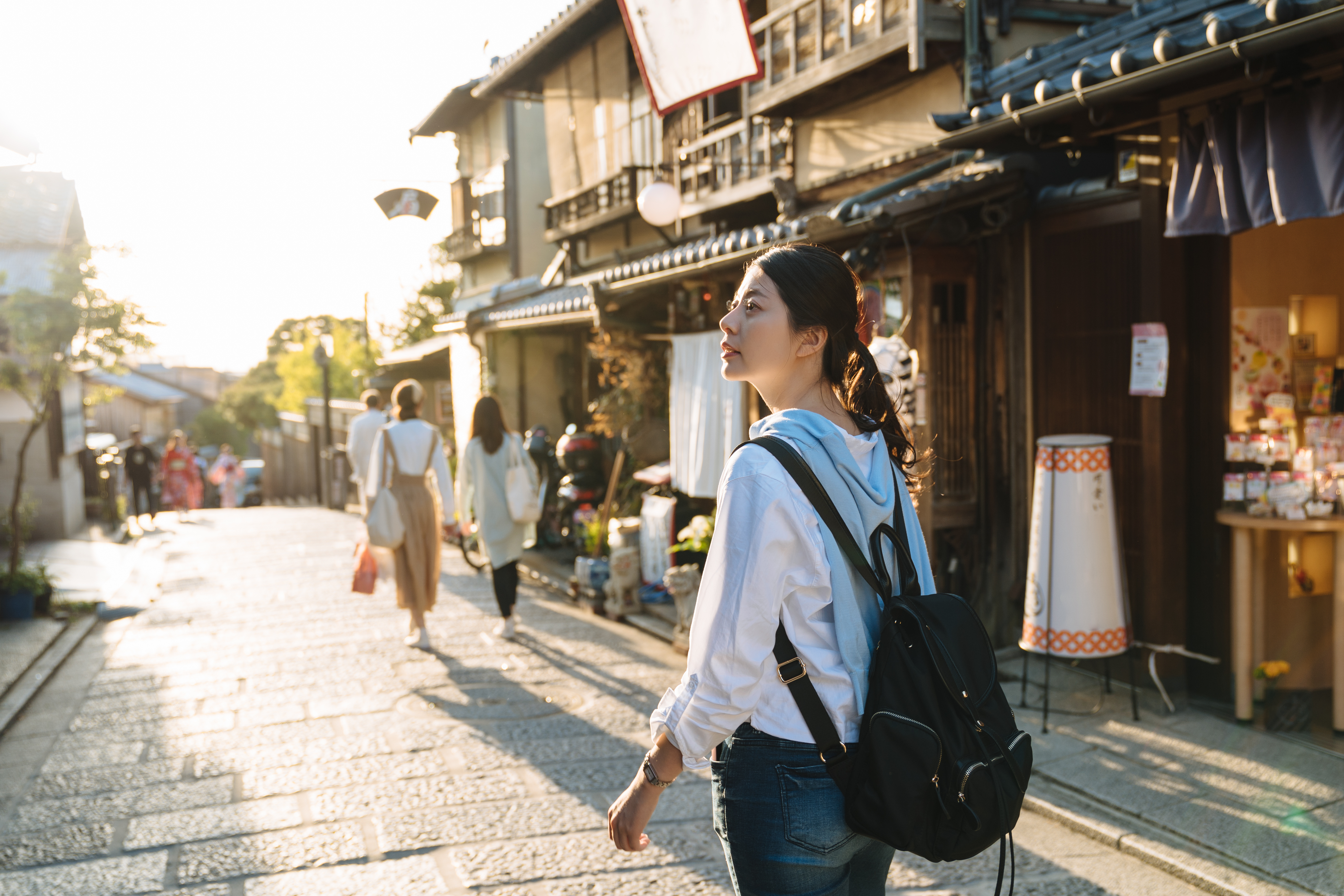 9. Take the train

Trains and other forms of mass transit are the best way to get around Japan. They're spotlessly clean, ruthlessly efficient, and relatively inexpensive.
If your plan is to see a lot of the country, buy a luxury Green Car pass. It not only includes passage on the bullet trains and local trains, but many buses and ferries around the country.
A good train is the ultimate in travel comfort, and Japan's trains are exceptional.


10. Study up on culture and customs

According to Cory Varga, Japan tour operator and author of the invaluable travel blog You Could Travel, "When you're planning a trip to Japan, it's essential to have a deep understanding of the customs and manners prevalent in the country.
"What may appear perfectly normal for Westerners can easily turn into a serious faux pas or even be considered insulting in Japan."
Also, Varga recommends:
Removing shoes before entering homes, traditional establishments, or even some public spaces like restaurants or temples

Avoiding eating or drinking while walking, and consuming food and beverages in designated areas – like right next to vending machines
"Generally, taking the time to learn these cultural nuances will truly enhance your overall travel experience in Japan," Varga says.
In addition to Varga's comprehensive blog on politeness in Japan, the Japanese embassy in Norway has an older but still useful guide to politeness in Japan you should study before your trip.


11. Buy travel insurance

A Japan vacation is a once-in-a-lifetime experience – don't leave anything to chance. Protect your travel investment with travel insurance.
Berkshire Hathaway Travel Protection has plans for any sort of Japanese vacation. It's easy to get a quote and get protected, and easy to file a claim and get reimbursed fast.
Check it out – and then start packing. You've planned the perfect Japanese vacation!
Please visit our Disclaimer page for underwriter info. Policies have exclusions and limitations. For complete details of coverage, contact BHTP by calling 844-411-2487, or emailing us at assist@bhtp.com.
---
---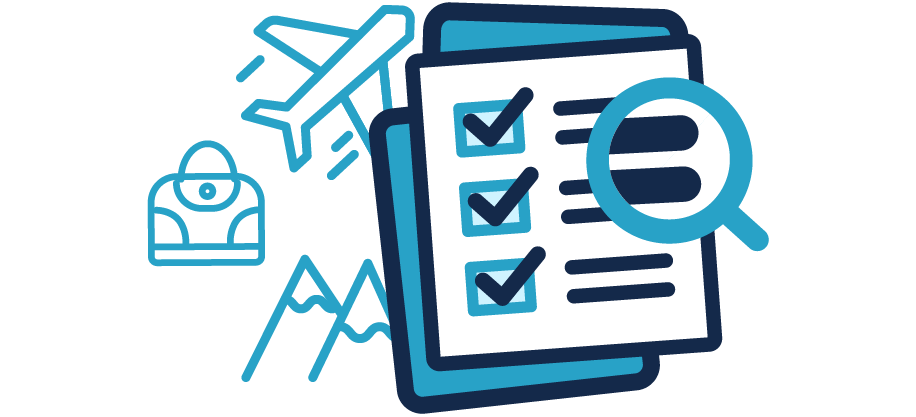 Questions About Travel Insurance?


Check out our online guide, "What Is Travel Insurance All About?" We've provided in-depth answers to all your travel insurance questions, starting with the basics.
---