---
---
---
Buying Cruise Insurance Is A Five-Step Process
1. Answer a few questions


2. Get a quote


3. Choose your plan


4. Review the coverage and read your policy


5. Buy coverage


If you have second thoughts, many plans let you cancel coverage without obligation for a time after you buy the policy.


Let's look at the process step by step:
---
---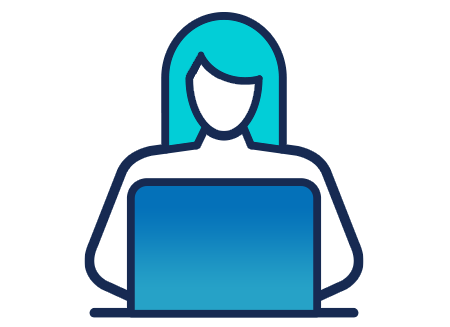 Step 1: Answer a few questions

The price you pay for cruise insurance generally depends on:


Your age


How much you're spending on your cruise


The length of your cruise



The number of people covered under your policy
When you start the online quote process, the first factors determining the price of cruise insurance will be your age and trip cost.


Then you'll be asked about your destination, arrival and departure dates, and the number of people cruising with you.


Answer these questions truthfully; if you don't and have a claim, it might not be paid.


You'll also be asked one other thing: the date of your initial trip deposit.

Why We Need Your Trip-Deposit Date

This date determines whether you get bonus coverages, such as:


Cruise-line bankruptcy protection


A waiver of the exclusion for pre-existing medical conditions


Changing medical coverage from primary to secondary


Usually you need to buy cruise insurance within two weeks of your initial trip deposit to qualify for these important coverages.
---
---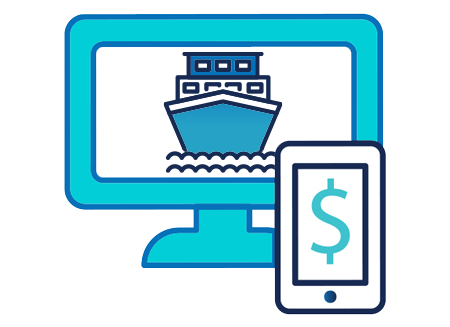 Step 2: Get a quote

Once a travel insurance company has the information it needs, it can give you a cruise insurance quote.


The quote may be preliminary, and your final cost may be supplied later, after you answer some additional questions.


Quotes are almost always non-binding, and have an expiration date, so if you don't like what you're offered, you're under no obligation to buy.
---
---
Step 3: Choose a plan

Depending on where you are – online at an insurance company's website or an aggregator's site, or with a cruise professional – your quote may show one plan or a dozen plans.


If you're confronted with a lot of plans and don't know how to choose:

Ask yourself why you're buying cruise insurance.

Is it for emergency medical coverage, or cruise cancellation or interruption coverage? Choose the plan that provides the best coverage for your concerns or your family needs.


Remember to check whether medical coverage is primary or secondary. If it's secondary, your health insurance will cover first – even if you're on Medicare; cruise insurance kicks in after that. (Important note: Medicare does not provide coverage outside the U.S.) Pricing also varies for primary versus secondary medical coverage.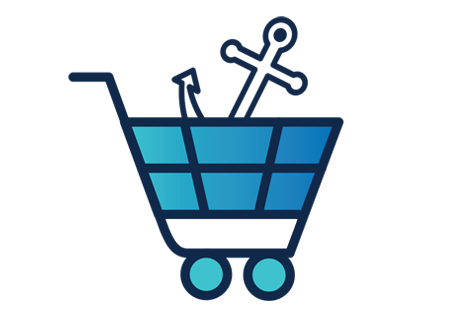 Look at reviews, either at the site or elsewhere.

Focus on:


Customer service


Speed of claim payments


Product feedback



Emergency assistance
Check out the financial strength of the insurance company underwriting the plan.

All other things being equal, go with the A++-rated company over the A-rated company.

Look at the bonus coverages.

If you're buying coverage within 14 days of making your initial trip deposit, you may qualify for bonus coverages. If you're going to insure your cruise anyway, why not buy early?

Look at the price.

Not all companies price the same coverage the same way. If you're on a site that compares plans from different companies, you may be surprised at the price differences. Understand what you're buying and the coverages your plan offers. Call if you don't.
---
---
Step 4: Review your coverage and read your plan

Now, re-examine your quote. One or two plans may stand out.


If you're online, you should be able to drill deeper into those plans, and/or look at the policy.

Even if you're not an insurance expert, reading your policy makes sense. Here are some common things to look for:

Covered Reasons for Cancellation and Interruption

In particular: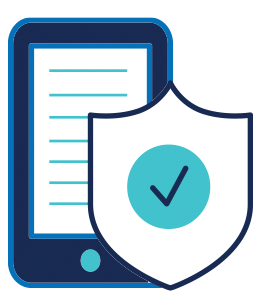 HURRICANE COVERAGE

Most plans won't let you buy once a storm is named. Also, cancellation might not be covered if a storm obliterated your destination six months ago, and your plan only covers storms that occurred within the last 30 days.

TERRORISM

Many plans will let you cancel your trip if there's been a recent terrorist event at a port-of-call within a period of time prior to your arrival, but what about fear of terrorism? Fear of travel is typically not covered.
DISEASE EPIDEMICS
Like fear of terrorism, fear of contracting a disease is not typically a covered reason for cancelling a trip, unless you have CFAR. Read your policy or call the cruise insurance provider to make sure.

Exclusions

What isn't covered? Among the things to look for on the exclusions list:

MEDICAL TRAVEL

Taking a cruise for the purpose of getting medical care usually isn't covered.

FEAR OF THE UNKNOWN

Most plans don't include fear of travel or "just because" as a covered reason for cancellation. That's why some plans include Cancel For Any Reason.


PRE-EXISTING CONDITIONS

Read this closely. Pay special attention to the "look-back" provision that states how far back in the past the plan looks to see if your condition was present.
Luggage Limits

It's not just the total luggage coverage. How much will the plan pay on a daily limit for items needed or how much for one item – and how are electronics treated? Often the most expensive item you take on a cruise is a computer or camera.
---
---
Step 5: Buy coverage

If everything looks good, it's time to buy.

Be sure to check out optional coverages – like increased medical or evacuation limits – before you buy. Sometimes you can't add these once you've bought your plan.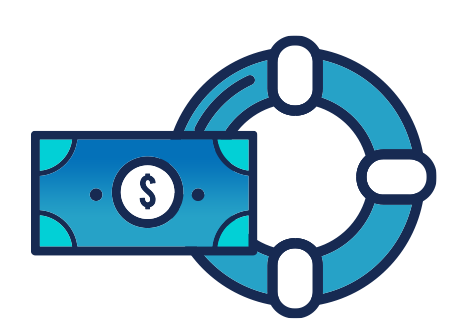 Read your insurance documents once you receive them. Make sure everything makes sense – everyone's covered and the documents are for the plan you bought.

If something's wrong, call the insurance company immediately.
Don't Forget The 'Free Look'

Many plans allow you a "free look" – a trial period where you can examine your plan and ensure it meets your needs.


If during the free-look period you find something in your plan you don't like, contact the insurance company (or have your cruise professional do it for you).


If you're not satisfied, you can cancel your plan, and as long as it's within the free-look period you can get a full refund.
---
---
---