---
---
---
Why Is Cruise Insurance Worth It?

Though cruise insurance may cost 5% to 10% of your trip cost, it can help reimburse you for hundreds of thousands of dollars of covered cruise-related expenses like emergency evacuation, medical bills, cruise-ship disablement, and costs related to cruise cancellation and interruption.

No wonder the U.S. State Department recommends that people going on cruises insure their travel.
---
---
Is Cruise Insurance Necessary? It Often Is, Because Bad Things Can Happen When You Cruise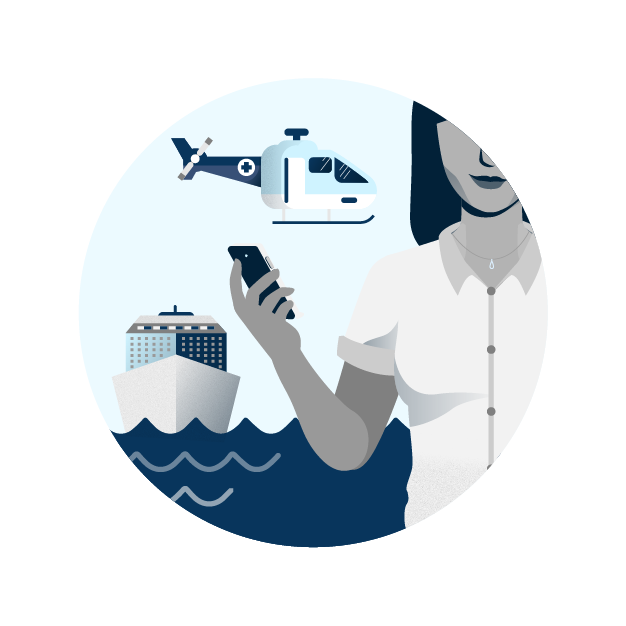 Obviously, if nothing happened to people when they cruise we wouldn't need cruise insurance.

However, cruise mishaps are surprisingly common. Think about storms delaying your arrival to your original departure port of call. Or a medical emergency while cruising. Or your luggage not making it on the cruise with you.


Countless medical emergencies, evacuations, cancellations, interruptions, and more befall cruisers every year.


It pays to be protected.
---
---
Is Cruise Insurance Worth The Cost?

Fixing cruise troubles can be very hard – and very expensive. Let's look at the potential costs, and how cruise insurance can help.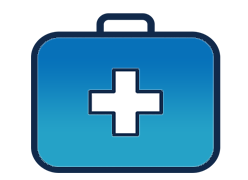 Medical Emergencies

Potential costs: Hundreds of thousands of dollars

Recent headlines have shown how medical emergencies can escalate aboard cruise ships, and not all medical plans will cover you for these emergencies. Medicare won't.
Cruise ships' medical facilities can be very well-staffed and well-stocked. However, they're also very expensive – and out-of-network for most medical plans.


What cruise insurance can do:


Cruise insurance can help pay hospital and doctor bills if you get sick or injured when you're on a cruise.


Berkshire Hathaway Travel Protection has experts for dealing with cruise medical emergencies. They know how to get you treated and the doctor paid.
---
---
Medical Evacuation

Potential costs: Well over $100,000 or more in emergency evacuation and transport to a medical facility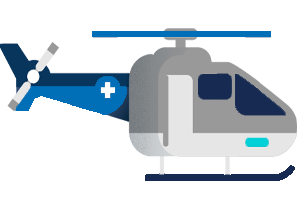 If you have an accident or become seriously ill on a cruise, getting you off the boat can be breathtakingly expensive. For instance, a medical evacuation from just a simple Inland Passage cruise can cost $20,000 or more.


A complex evacuation from a more remote destination could drain your bank accounts – and medevac firms typically won't arrange transport without upfront payment.
What cruise insurance can do:

Cruise insurance can pay much of the cost of an emergency medical evacuation.

In addition, it can also help arrange transport – not just for the patient, but for a cruising companion.


That's why the U.S. State Department explicitly states, "You should strongly consider purchasing evacuation insurance."
---
---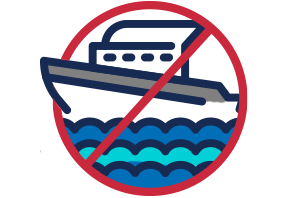 Cruise Cancellation

Potential costs: Full cost of trip

A dream vacation can quickly become a nightmare when a child's illness, parent's surgery, or work emergency forces you to cancel your cruise.

An unexpected emergency is traumatic enough without the prospect of losing everything you'd paid up-front for your cruise.
What cruise insurance can do:

Cruise insurance can reimburse you for any non-refundable trip costs you've already paid if you have to cancel your trip for a covered reason.


This lets you reschedule your dream cruise – and protect your cruise investment.
---
---
Cruise Interruption

Potential costs: The remaining costs of your cruise plus return airfare and lodging

Having to interrupt your cruise and return home can be complex, painful, and expensive.


And as the State Department notes, "Trip interruption or cancellation, flight delays, lost or stolen luggage, and other unexpected travel costs can add up."
What cruise insurance can do:

Cruise insurance can help reimburse you for any unused, non-refundable cruise costs you've already paid for.


In addition, the policy may even pay for a return flight home.
So for instance, if you were on a Nordic cruise that ended three days from now, and an emergency back home forced you to leave immediately …


You'd get repaid:

Cruise insurance could pay you back for the shore excursion you never got to take.


You'd get back home:

Depending on the policy, it could also help you pay for the last-minute, $2,000 flight to get you back home.
---
---
Lost Luggage

Potential costs: Replacement clothes, toiletries, and new luggage

Arriving onboard without your luggage is an awful way to start a cruise.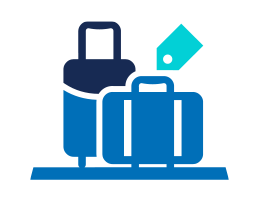 What cruise insurance can do:

Cruise insurance can relieve your anxieties by helping you buy new clothing, shoes, and toiletries.

With cruise insurance lending a helping hand, you can enjoy your first day of your cruise ... even without your luggage.
---
---
Trip Delay

Potential costs: Time, lodging, and meals – plus the costs of making arrangements to catch up with your cruise

A simple travel delay can ring up expenses like food and lodging, a change of clothes, and even something as basic as a toothbrush – not to mention the costs of catching you back up with your cruise.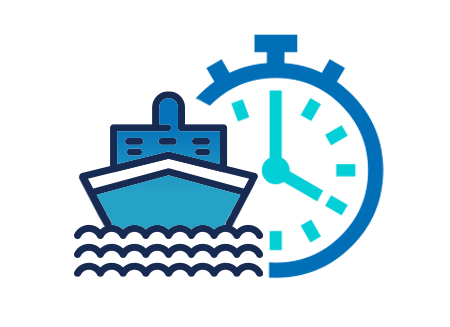 What cruise insurance can do:

Cruise insurance with flight protection could help reimburse you for these extra expenses and inconveniences – including rebooking fees, meals, accommodations, cruise catch-up, and yes, a toothbrush – keeping your cruise budget intact.
---
---
Cruise-Ship Disablement

Potential costs: Full cost of trip

A cruise is a floating hotel, restaurant, and amusement park – but what happens if the ship breaks down, runs aground, or loses power?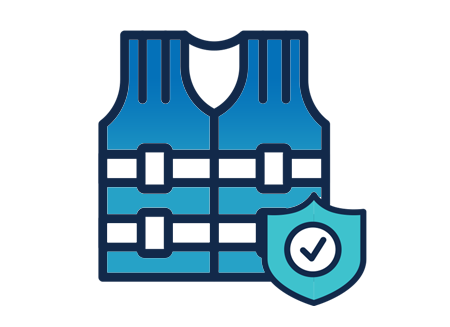 What cruise insurance can do:

Cruise-ship disablement protection may provide you a fixed-amount payment for your inconvenience if your ship becomes disabled.


Travel assistance can also help you line up transportation back home, for you and your traveling companions.
---
---
Lost Passport

Potential costs: Time spent not cruising but sitting around an embassy or consulate

A lost or stolen passport can be a huge hassle when you're cruising – not to mention the fears of identity theft and the fact that you can't really go anywhere until you get a replacement.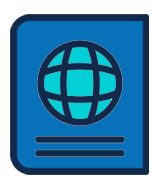 What cruise insurance can do:

Travel assistance that comes with most cruise plans can help connect you with the embassy or consulate, and get you a replacement passport fast.

Nothing beats having a friendly voice on your side who's been through this before.
But What If You Already Have Credit-Card Insurance?

Some people think the "travel protection" they have through their credit card is the same as cruise insurance. It's not.


When something goes wrong on a cruise, you might be able to dispute the charges or get some reimbursement for some items you bought with that card … and that's about it.


Credit cards weren't designed to protect cruises. The free coverage that cards may include is generally not as extensive as a separate cruise insurance plan.
---
---
Is Travel Insurance (Or Trip Insurance) Worth It For A Cruise ... Or Do You Need Something Extra?

Do you need special travel insurance for a cruise?

Make no mistake: Buying conventional travel insurance to cover your cruise is far better than going on a cruise without any insurance whatsoever.

However, cruises are special sorts of trips, and the best cruise insurance has some very specific coverages that make it worth seeking out.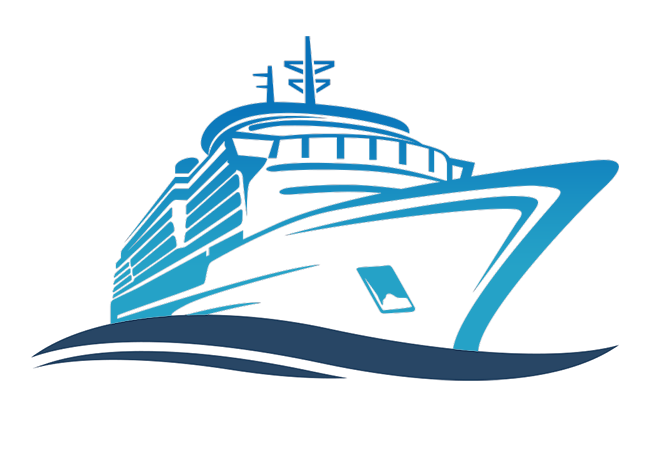 More robust emergency medical coverage:

Because medical emergencies on a cruise can be expensive to treat – and health-insurance plans may not cover them.


Higher limits for emergency medical evacuation:

Because getting you off of a cruise ship and to an appropriate medical facility can easily cost hundreds of thousands of dollars.


Cruise-disablement protection:

Because being stuck on a disabled cruise ship can be a major inconvenience.


More coverage for baggage and personal effects:

Because when your luggage is lost and damaged on a cruise, you often have few options to replace your things – and it can get expensive.
Given all that, you should definitely consider cruise-specific insurance for your next ocean or river cruise.
---
---
Cruise Insurance Is Worth It!

Cruise insurance can pay back prepaid expenses if a cruise can't sail, and the travel assistance that usually comes with cruise insurance can help with lost passports and other issues.

As a result, many cruise professionals recommend insurance for all their customers' cruises, big or small.

Don't believe us? Ask the people who've benefited from cruise insurance:


Award-winning cruise agent Cat Zuniga sums it up: "I've seen too many scenarios with family members on their deathbed and clients about to depart to the Caribbean, where they're begging me to get them their money back or reschedule their trip at no additional cost."
For many Berkshire Hathaway Travel Protection customers, we give them a feeling of safety and security when they cruise.
---