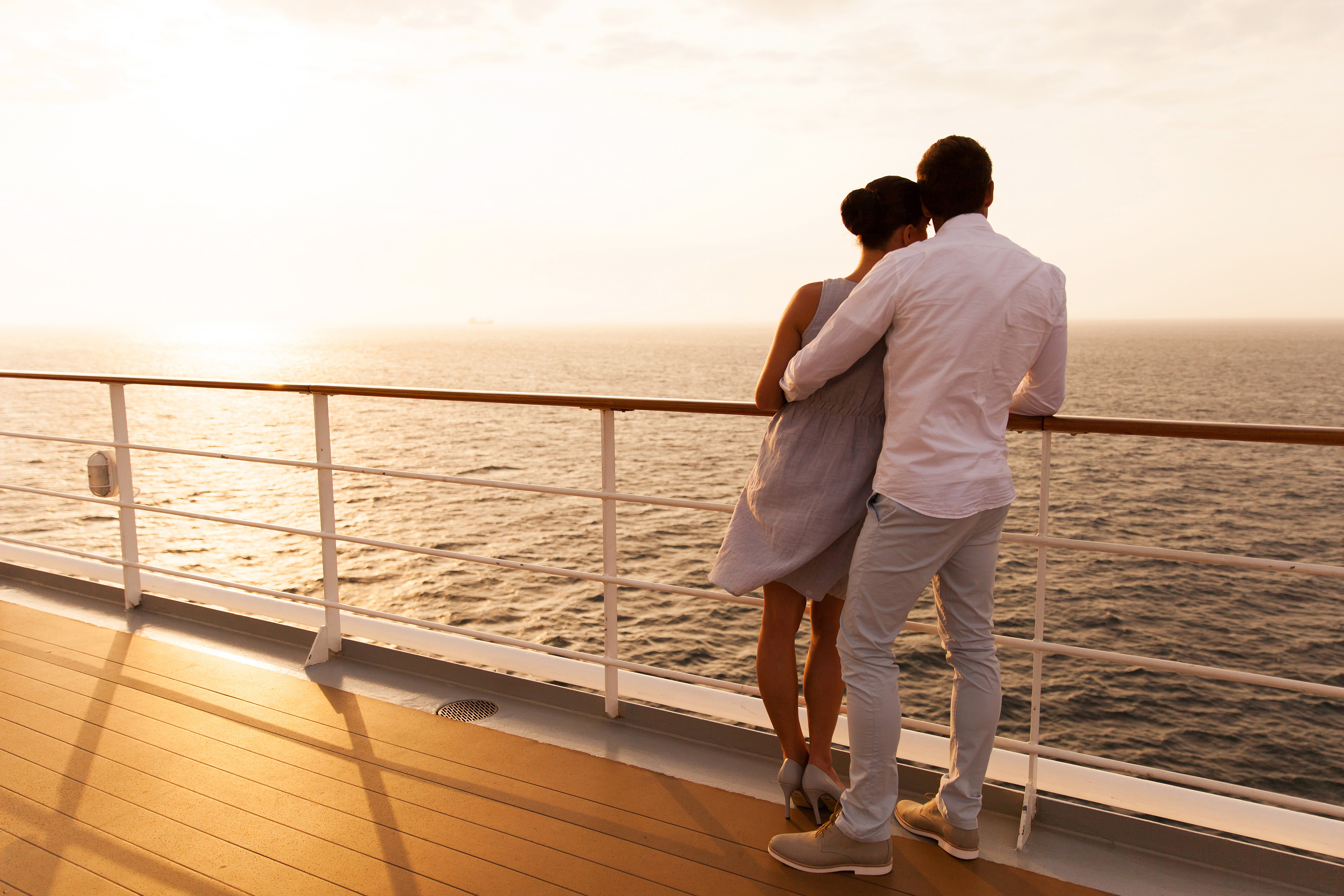 6 SMART STRATEGIES FOR SAVING MONEY ON CRUISES
If you asked 10 people to describe a great cruise you'd probably get 10 different answers. There are so many choices and no such thing as a one-size-fits-all best cruise.
You'll really appreciate that once you start cruise shopping. You'll want to consider a ship's size, itinerary, amenities, freebies, length of sailing, and your budget. Also, is a cheap cruise your only goal, or are you willing to spend a little?
You'll also get a feel for the wide diversity of cruises once you start studying the positioning of the cruise line you're considering. Is it oriented toward families, young couples, older travelers, luxury lovers, or partiers? Does the line emphasize intimate interactions or is its goal to create a series of floating cities? Is it American or continental in feel?
As Arnold Donald, president and CEO of Carnival, noted at the 2017 New York Times Travel Show, a person who goes on a Carnival cruise but is actually a better fit for Seabourn (a higher-end Carnival brand) is probably not going to have a good time, and isn't going to say good things about the cruise. Conversely, a Carnival person who winds up on a Seabourn cruise is not going to be an enthusiastic return cruiser.
So remember: horses for courses, and the right cruise for the right cruiser.
Here are some money-saving tips for anyone who wants to sail the high seas.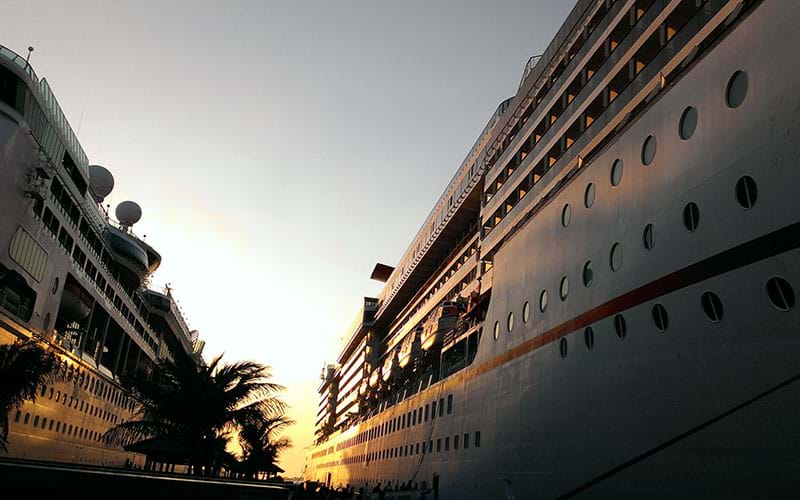 Photo credit: Linval Ebanks via Unsplash.

Check The Reviews
With so many options to choose from, cruises defy easy comparisons – especially for first-time cruisers.
Start shopping by checking out U.S. News & World Report's 2017 list of "Best Cruise Lines for the Money." The rankings are based on factors like amenities, value, and health, and include real-world experiences from travel experts and passengers.
The 2017 list was topped by Celebrity, a smaller cruise line, followed by the much larger Royal Caribbean and Norwegian.
Websites like Cruise Critic are good sources of information, and you can check out cruise-line reviews on TripAdvisor.


Book Early ...
Timing is everything when you're intent on saving money.
When you book months in advance of a preferred sailing, you not only stand to save a lot, but you might also get an upgrade from a cramped inside room to one with a view or balcony.


... Or Not
Not everyone can plan a trip several months in advance – but that may actually play into your hands when you're looking to save money on cruises.
Once you have a specific cruise in mind, keep checking, even if you don't pull the trigger right away. A sailing you're interested in may be significantly discounted as departure gets closer because the cruise line is trying to ramp up an under-booked ship.
In general, it pays to be flexible. If you can cruise last-minute, a wide world of bargains may be at your fingertips.
The problem with scouting for bargains is you can't afford to be at the computer 24/7 (but who knows – maybe you can); also, you don't have any way of knowing what will sell out in advance.
However, a travel agent who knows cruises might.
Connect with a travel agent who specializes in cruises, and you can access their database of information – very helpful when you're trying to save money.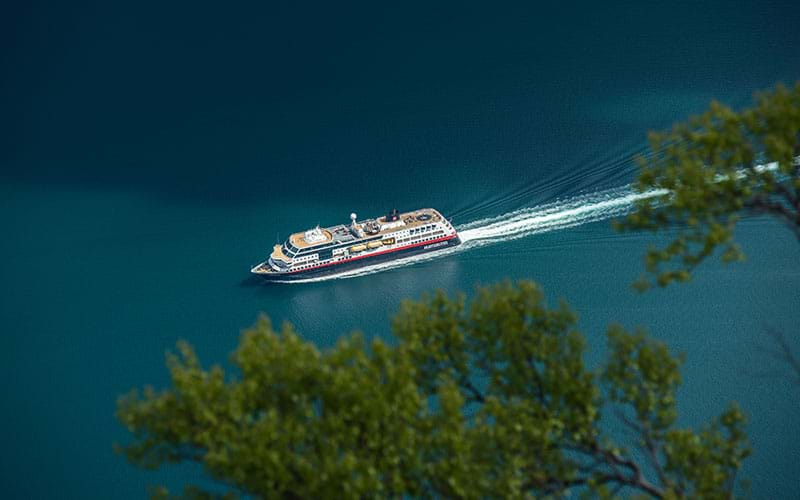 Photo credit: Torbjorn Sandbakk via Unsplash.
Book Smaller/Cheaper Staterooms
Booking a small, inside cabin is a good way to save money.
But here's the thing: You can tell yourself you won't miss the bigger, more luxurious suites because you won't be spending much time in your room anyway, a claustrophobic cabin with only one porthole looking out on lifeboats might make you feel like spending the night on a deck chair.
If you can afford the next grade up, that usually means a more comfortable room with an ocean view, and a more pleasant cruising experience. However, if you've crunched the numbers and the lowest-priced cabins are your best option, go for it.
It's true: cruisers don't spend a lot of time hanging out in their cabins.

Study The Ship's Layout
If you're comparing room prices and one room is significantly cheaper, find out why. That cheaper option might be near a coffee shop or engine room or below a dance floor. Any of these can drive you crazy.
Be your own best detective when it comes to getting what works best for your budget. For example, on Royal Caribbean's Freedom-class ships, stateroom 6305 has been called the "Moo Room" or "Ben & Jerry Sweet." It butts up (pun intended) to the rear ends of the Ben & Jerry's cows above the ice-cream shop.
These types of rooms may, depending on the season, lead to sweet deals—and more bang for the buck.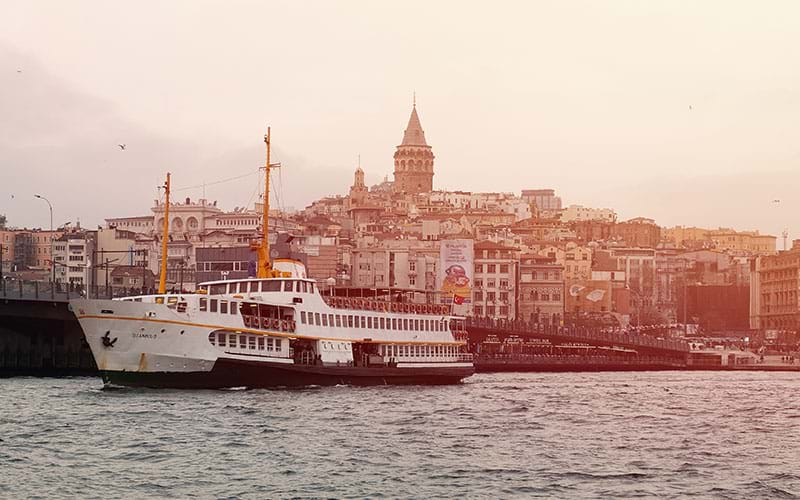 Photo credit: Emre Gencer via Unsplash.

Ask About Discounts
The same people who may ask for hotel, rental-car or restaurant discounts may not think to ask a cruise line for a discount.
Mistake.
Many cruise lines offer discounts for seniors, active military members and other groups. Ask when you book your cruise.


Know What's Included And What's Not
Even if you're on a luxury all-inclusive cruise, there will likely be extra charges for things like spa treatments or salon appointments.
It's crucial to get a handle on your budget before you head up that gangplank, because spending gets out of control on a "cashless" ship.
It's common to register a credit card when you come onboard, so you don't have to carry around cash every time you want to make an onboard purchase. It's convenient – but it can spell budget disaster if you haven't planned ahead. It's not uncommon for a cruiser to spend almost as much as they paid for the cruise once they're on board.
Before leaving, find out if these are included:
Beverages and alcoholic drinks


Entertainment (including all shows and programs)


Internet access


Medical appointments


Gyms, workout rooms, aquatics equipment


Shore excursions (usually not covered, but some expeditions on river cruises are included)


All restaurants – including cafes and ice-cream parlors


Also include what you'll spend on tips. On a typical cruise, you should budget at least $10-$12 per person per day.
Finally, be sure to budget for cruise insurance when planning your cruise. The investment is relatively small – you might blow the cost of a policy on a fancy dinner aboard ship – but the financial protection it provides is huge.
It's an easy way to make sure you don't throw away your hard-earned dollars.
Tailor your cruise to your budget and interests, and not to everything that looks like fun. Stick to your guns and you'll have a great time – with a minimum of surprises.
---
Sharyn Alden is a long-time travel writer with a media-relations business, Sharyn Alden Communications, Inc., based in Madison, Wis. Contact her at sharynalden@gmail.com.
---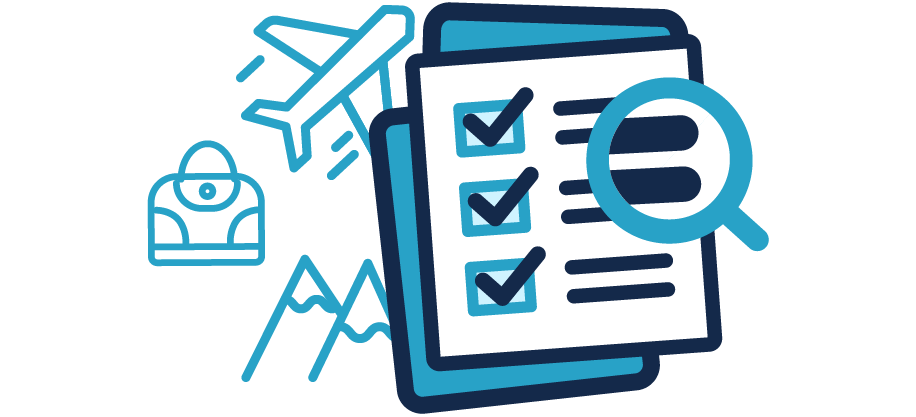 Questions About Travel Insurance?


Check out our online guide, "What Is Travel Insurance All About?" We've provided in-depth answers to all your travel insurance questions, starting with the basics.
---
Back To All Blogs