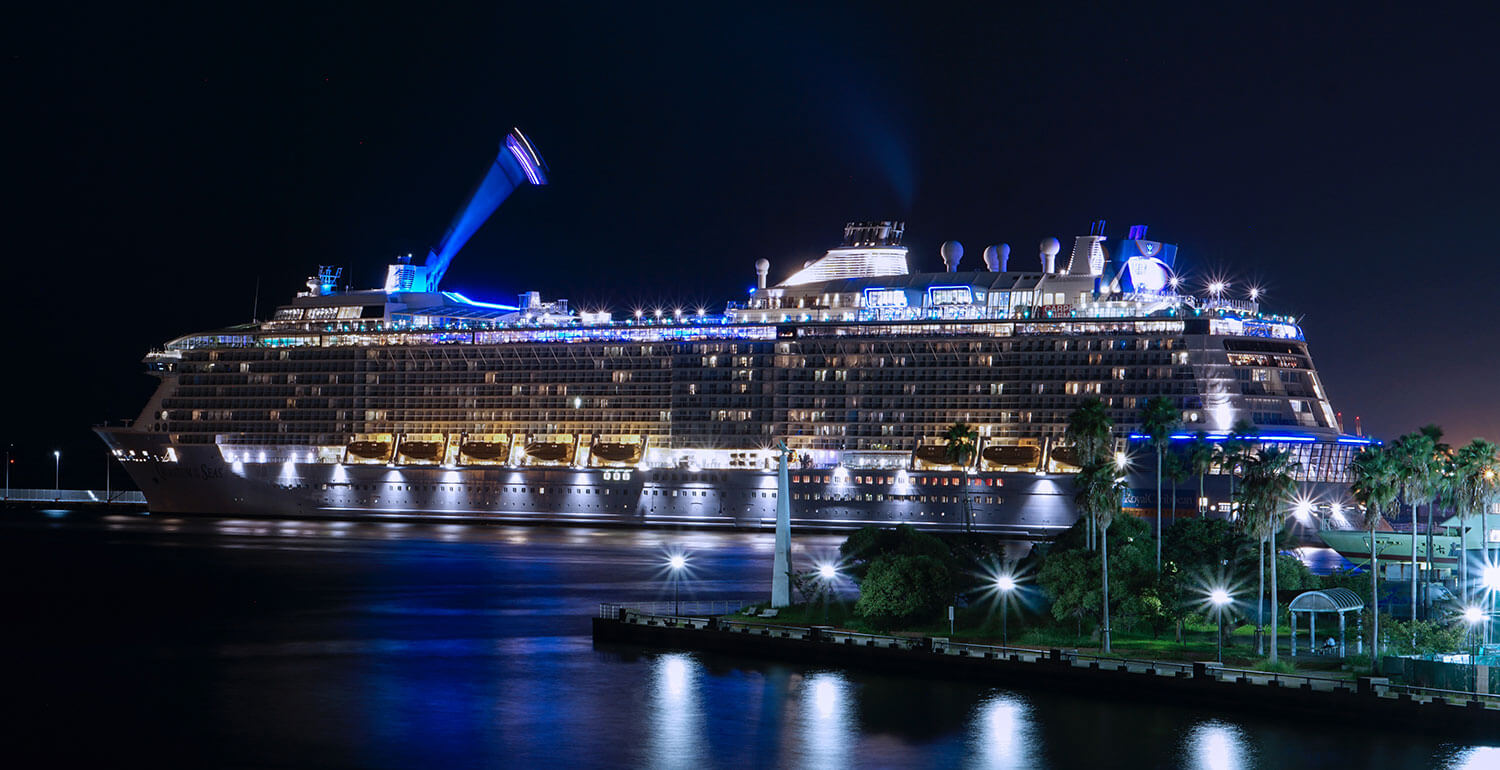 Photo by Sơn Bờm from Pexels
WHAT YOU NEED TO KNOW ABOUT CRUISE SAFETY IN 2021, AND WHAT YOU CAN DO TO PREPARE (UPDATED)
Cruises – good old Caribbean cruises sailing out of American ports – have returned, which is great news. And with the return of U.S.-based cruises comes a revised definition of cruise safety based on time-tested procedures and new protocols.
While the CDC has stopped far short of barring Americans from taking a cruise, the definition of "cruise safety" is shifting and likely will for some time.
Basically, there are three components of cruise safety as of mid-2021. Click on the link to jump to the section detailing each component:
1. What hasn't changed and won't change about cruise safety from pre-COVID days
2. The changes COVID has made to cruise safety
3. What you can do to ensure a safe cruise
And if you're looking for the latest updates on return to cruising and cruise safety, follow this blog or visit the COVID information page on travel.state.gov.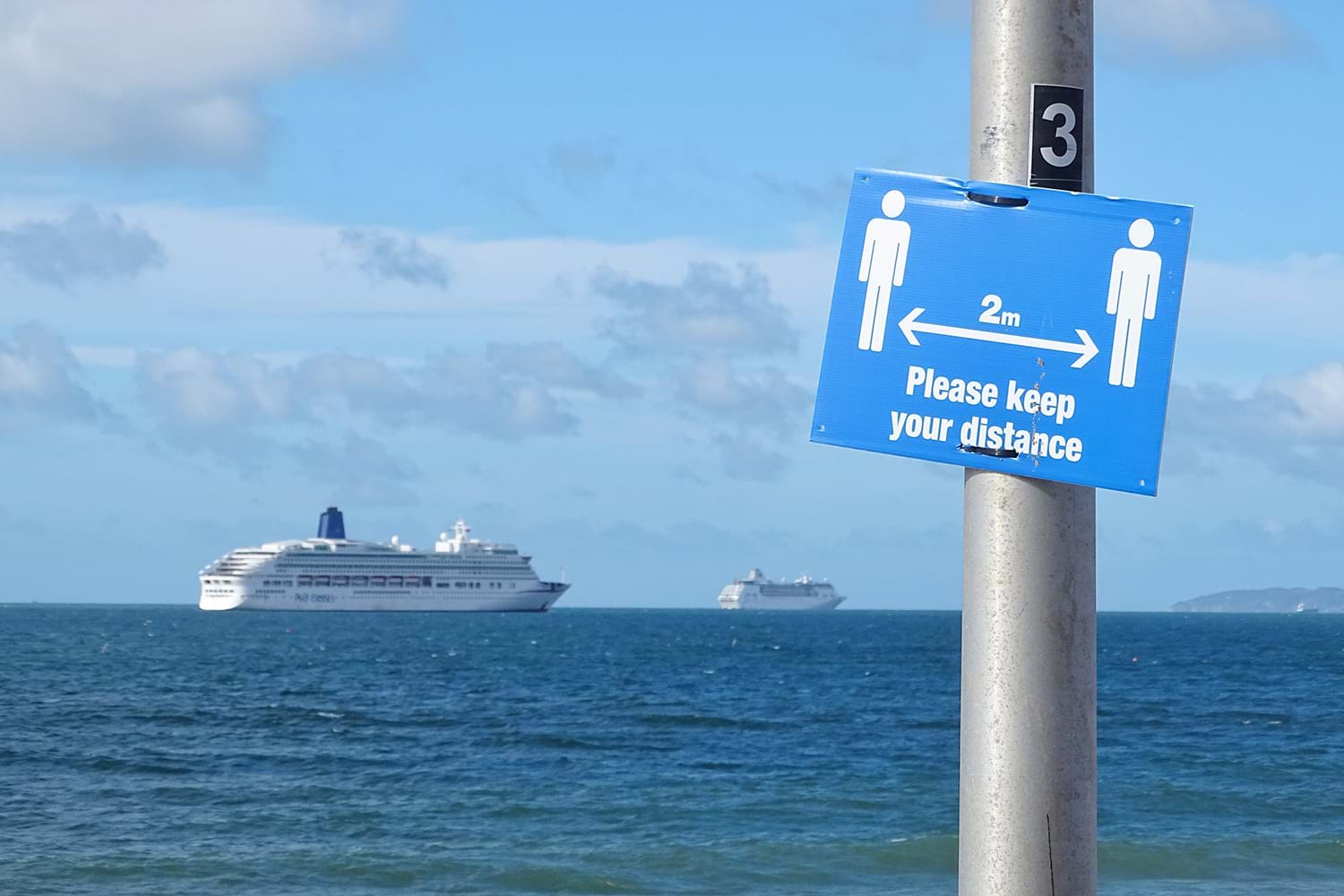 Photo by Belinda Fewings on Unsplash


WHAT HASN'T CHANGED (AND WON'T CHANGE) ABOUT CRUISE SAFETY


While a lot may have changed with cruises, the safety basics remain in place, and are just as rigorously followed as ever.
"People should really keep in mind that safety is the top priority for every cruise line," says Colleen McDaniel, editor-in-chief of Cruise Critic, the world's largest consumer cruise website. "They wouldn't be in business if it wasn't."
Pre-pandemic cruises were one of the safest ways to travel. Because infectious diseases can spread rapidly on a cruise ship, endangering passengers and crew and generating negative publicity, everyone involved with cruising has even more of a laser focus on safety moving forward.
"Cruise ships are among the most scrutinized vessels at sea," according to Sarah Kennedy, former communications director for the Cruise Lines International Association (CLIA).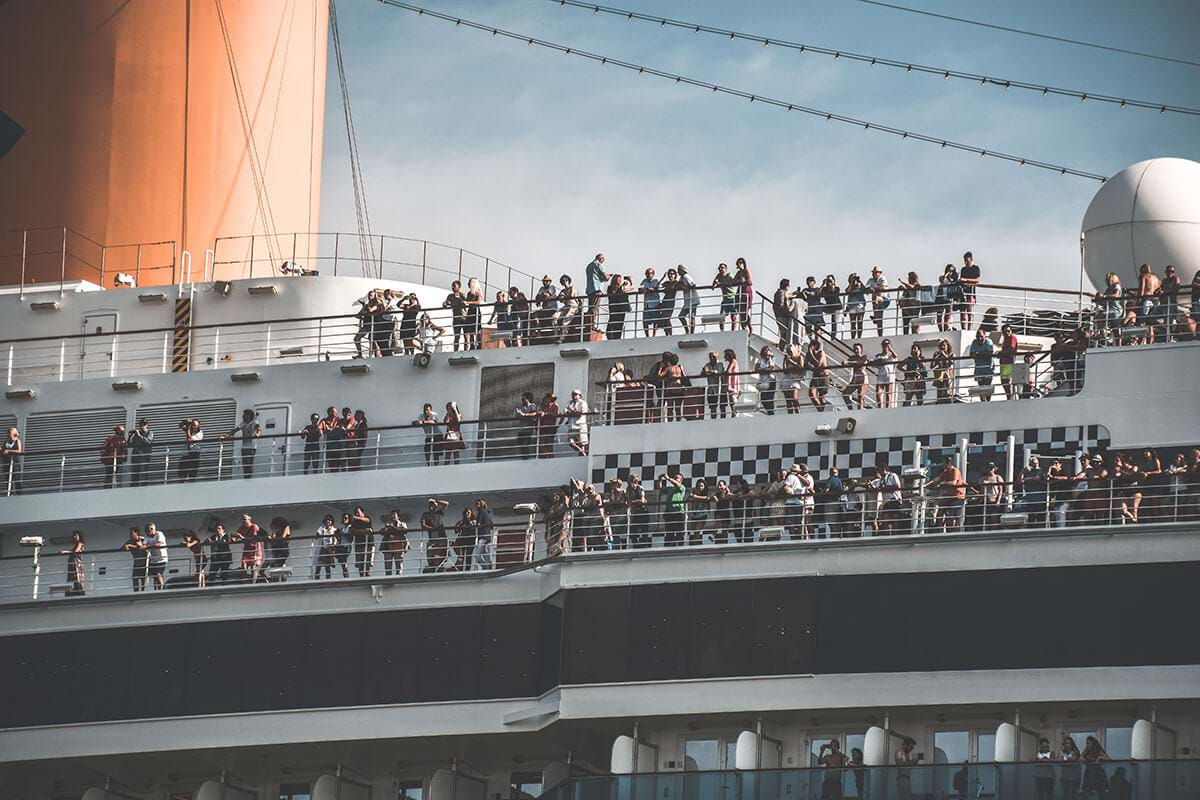 Photo by Leonardo Yip on Unsplash


Events that Affect Guest Safety are 'Incredibly Rare'
Scrutiny regarding safety starts with ship design and testing. It's further reinforced by global safety regulations that outline emergency procedures and protocols, and ongoing inspections to make sure procedures are being followed.
There are also systems on board to detect potential safety issues almost before they start. Systems can even detect when a passenger or crew member falls overboard.
In addition, according to Kennedy, "CLIA and its cruise-line members are constantly working to improve safety by reviewing operational procedures with top maritime and transportation experts."
The combination of technological advancements and a continuous dedication to safety means that when cruising is compared against other transportation means, cruising is much safer.
"Given the number of cruise ships that are at sea all the time, and the number of cruisers who are traveling every year, the incidence of events affecting guest safety are incredibly rare," says McDaniel.
In 2017, the last time comparisons were made, the U.S. cruise industry had a 0.06 passenger fatality rate per billion passenger miles traveled*. That compares to:
0.73 for domestic commercial airlines

7.4 for domestic passenger cars

8.8 for domestic rail passenger travel
"It's not sexy news when a cruise goes off and everybody has a great time and enjoys time with their family and great entertainment and amazing food," McDaniel says. "But that's what happens the vast majority of the time."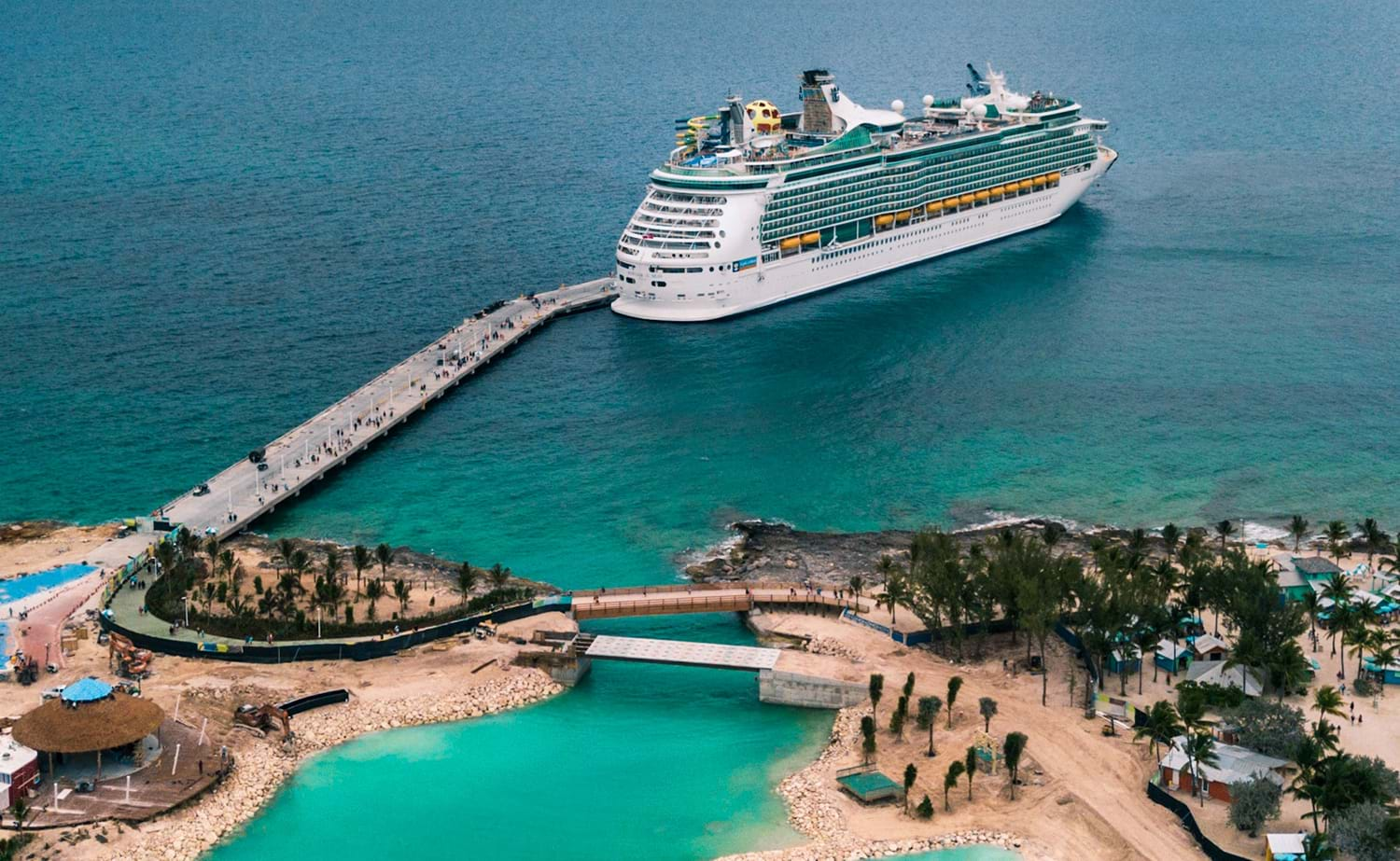 Photo by Adam Gonzales on Unsplash


Cruise Ships Take Safety Seriously
Cruise ships carry lots of safety gear. An average cruise ship with 2,700 passengers and 800 crew carries:
Five firefighting teams

4,000 smoke detectors

500 fire extinguishers

16 miles of sprinkler piping

5,000 sprinkler heads and 6 miles of fire hose

Enough survival craft, including lifeboats and life rafts, to accommodate at least 125% of the number of persons on board
In addition, according to Kennedy, "Cruise crews complete rigorous training in every aspect of passenger safety, including securing heavy objects onboard, life jacket and lifeboat storage, bridge procedures and access, CPR, and more."
"The crews are able to jump in and react because it's almost muscle memory for them," McDaniel says. "They've been trained and retrained, so when an emergency happens, they are very prepared."
In addition to gear and training meant to deal with the hazards of traveling over water, cruise ships are also vigilant about tracking down perpetrators of luggage theft, pickpocketing and other crimes on board.
Measured on a per-passenger basis, incidence of these crimes is at microscopic levels.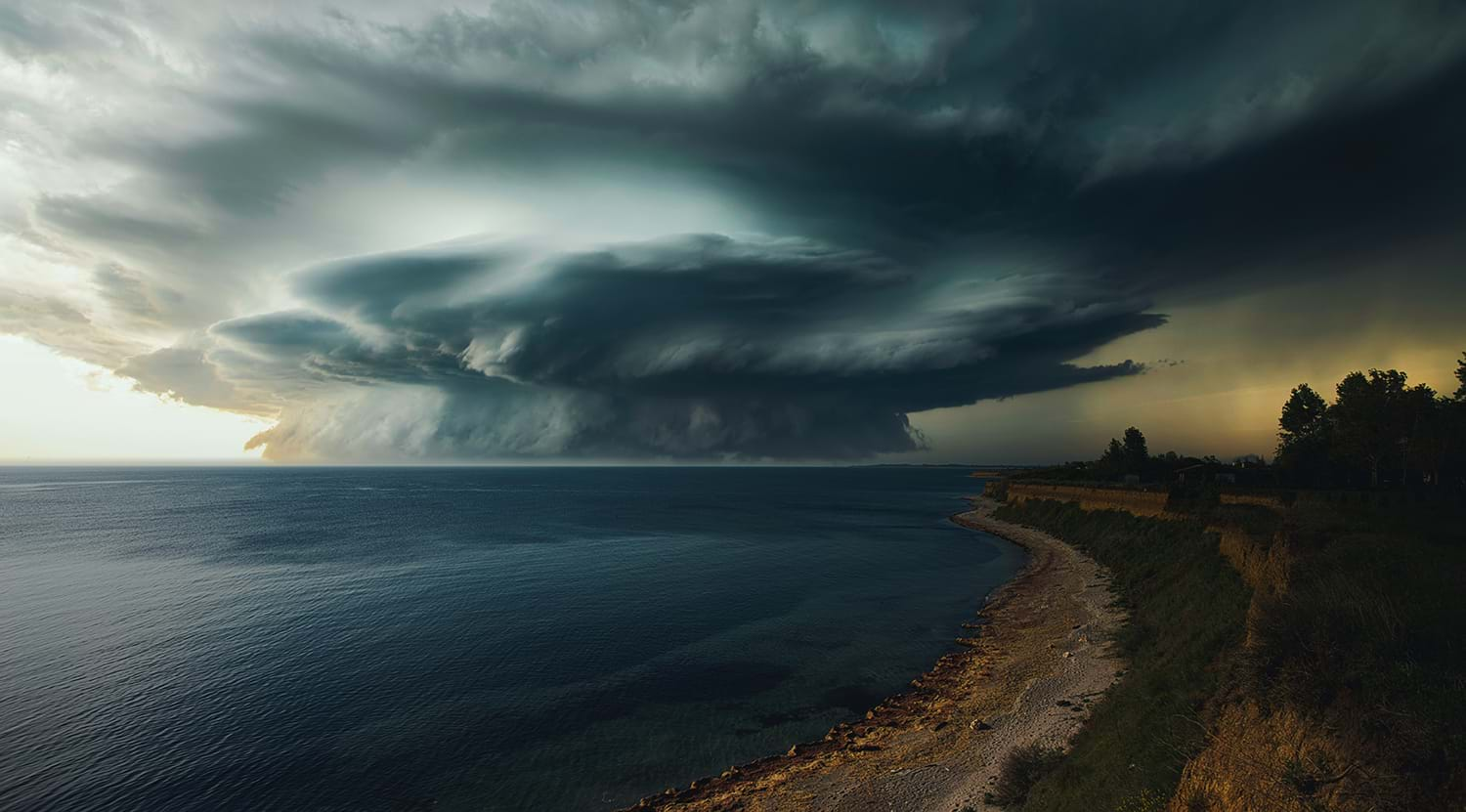 Photo by Nikolay Hristov on Unsplash


Cruise Ships (And Cruisers) Have To Be Hurricane-Ready
The Caribbean is the most popular cruise destination, and hurricanes are an increasing concern for Caribbean cruises, as the storms increase in number and hurricane season expands.
The number of major hurricanes has increased from 2.8 to 3.2 per year, and the number of Atlantic hurricanes is up almost 20% over the last decade.
In addition, this year the National Oceanic and Atmospheric Administration started issuing its hurricane-season weather outlooks on May 15, bumping it up from the traditional June 1 start.
Especially for the rest of this year, cruisers looking to squeeze in a sailing will need to be aware of hurricanes. To reduce your chances of being caught in a hurricane on a cruise:
Don't cruise during hurricane season – which for the rest of 2021 mandates a December sailing.

Choose cruises that focus on southern Caribbean islands like Aruba and Curacao as opposed to northern Caribbean islands like Puerto Rico and the Bahamas.

Try a Mexican cruise. Mexican vacation spots like Cancun and Rivera Maya have historically been generally unaffected by hurricane season.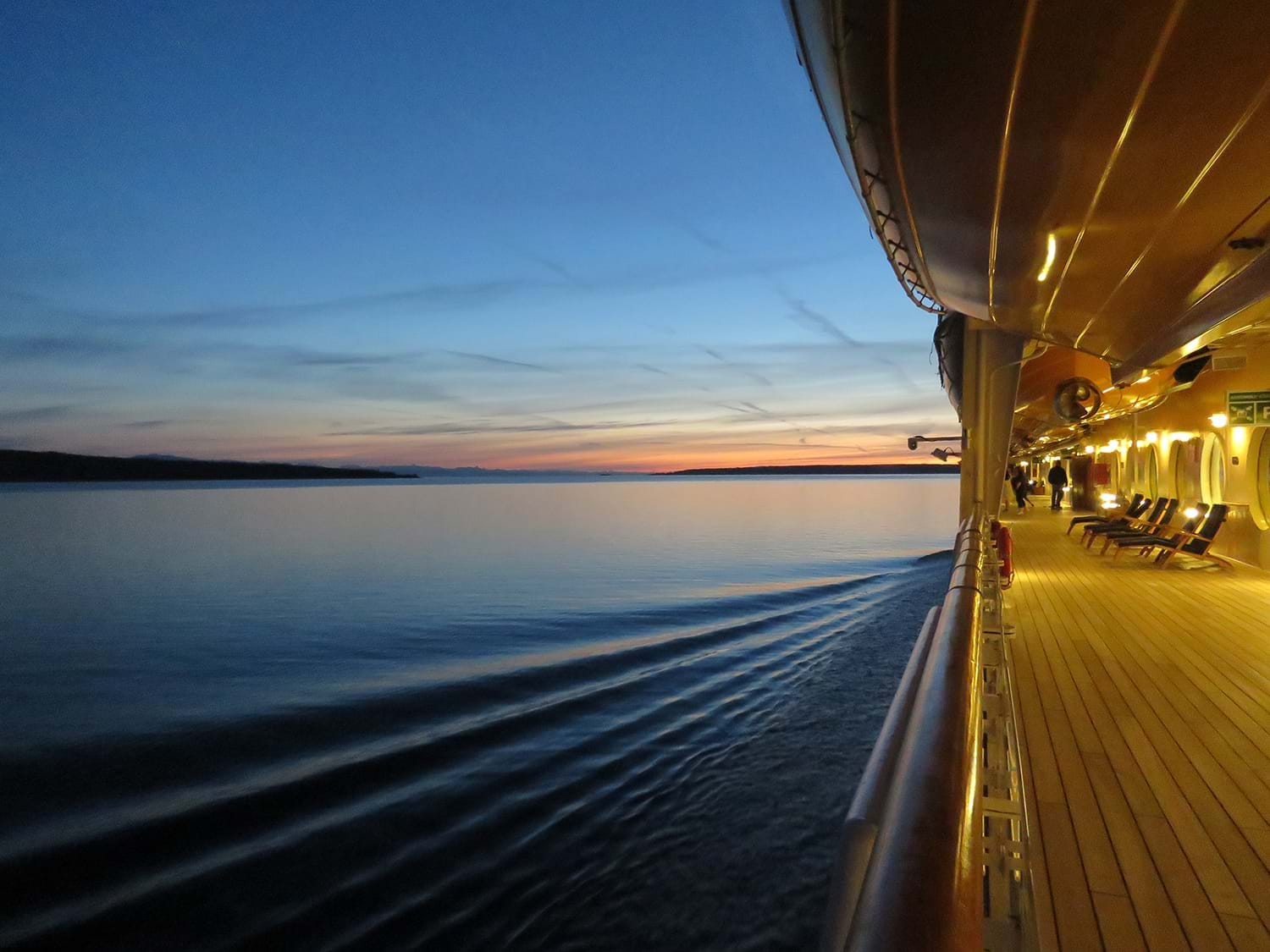 Photo by Sheila Jellison on Unsplash


CHANGES BROUGHT ABOUT BY COVID


As cruise ships resume sailing from U.S. ports, the CDC has laid out a stepped, color-coded approach for ships and lines to institute COVID-mitigation procedures and get approved to sail.
The color-coding system comes into play once a ship has established a "complete and accurate COVID-19 response plan" prior to sailing "to provide adequate health and safety protections for crew members."
Ships have to complete daily reports on crew and passenger health. At that point, they're assigned a color code (green, yellow, orange, or red) based on confirmed COVID cases or exposures, and whether quarantine rules were followed.
Information on a ship's status is updated daily and is available on the CDC site.
However, the "CDC recommends that people with an increased risk of severe illness [avoid travel on cruise ships]."
People looking to take a cruise should also be aware that "if a certain threshold level of COVID-19 is detected onboard the ship during your voyage, the voyage will end immediately, the ship will return to the port of embarkation, and your subsequent travel, including your return home, may be restricted or delayed."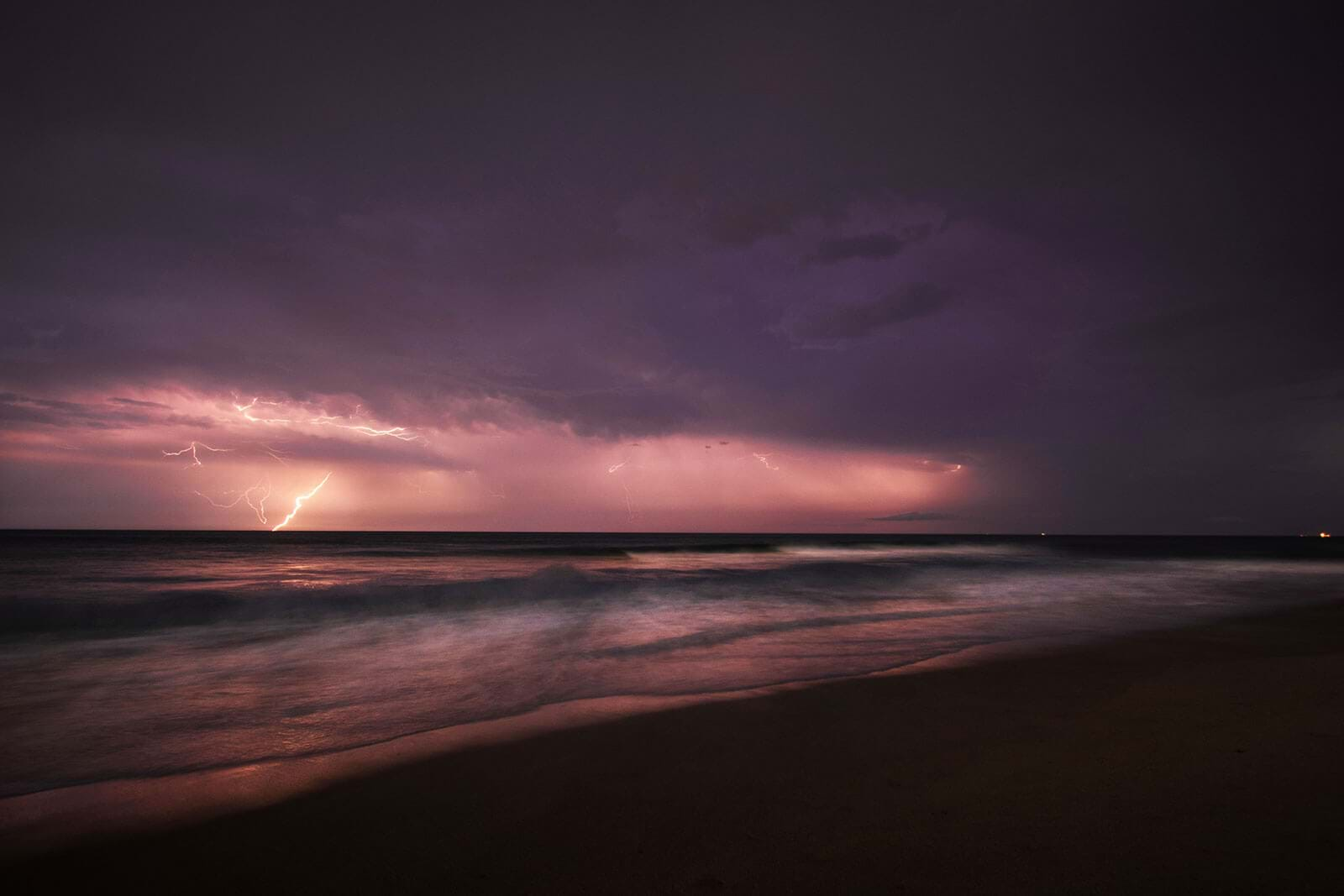 Photo by Max Brinton on Unsplash
Passenger Protocols
One to three days before a cruise, all travelers should get COVID tests.
After cruising, the CDC puts cruise travelers into three buckets, and has different post-trip recommendations for them based on their health status.
Fully vaccinated travelers need to:
Get tested three to five days after their trip

Isolate themselves if they have a positive test

Self-monitor for symptoms for 14 days
Travelers who are not fully vaccinated need to:
Get tested three to five days after their trip

Isolate themselves if they have a positive test

Self-monitor for symptoms for 14 days

Self-quarantine for 7 days

Avoid being around people who are at increased risk for severe illness for 14 days
Travelers recently recovered from COVID-19 do not have to get tested or self-quarantine.
It's important to note that this process only applies to ships sailing out of U.S. ports. People looking to take Mediterranean or Polynesian cruises or European river cruises may have to follow different protocols, including quarantines and proof of vaccination.
To get the most up-to-date information on specific cruises and destinations, travelers should closely monitor or stay in contact with:
Your cruise line

Your travel advisor (if you're using one)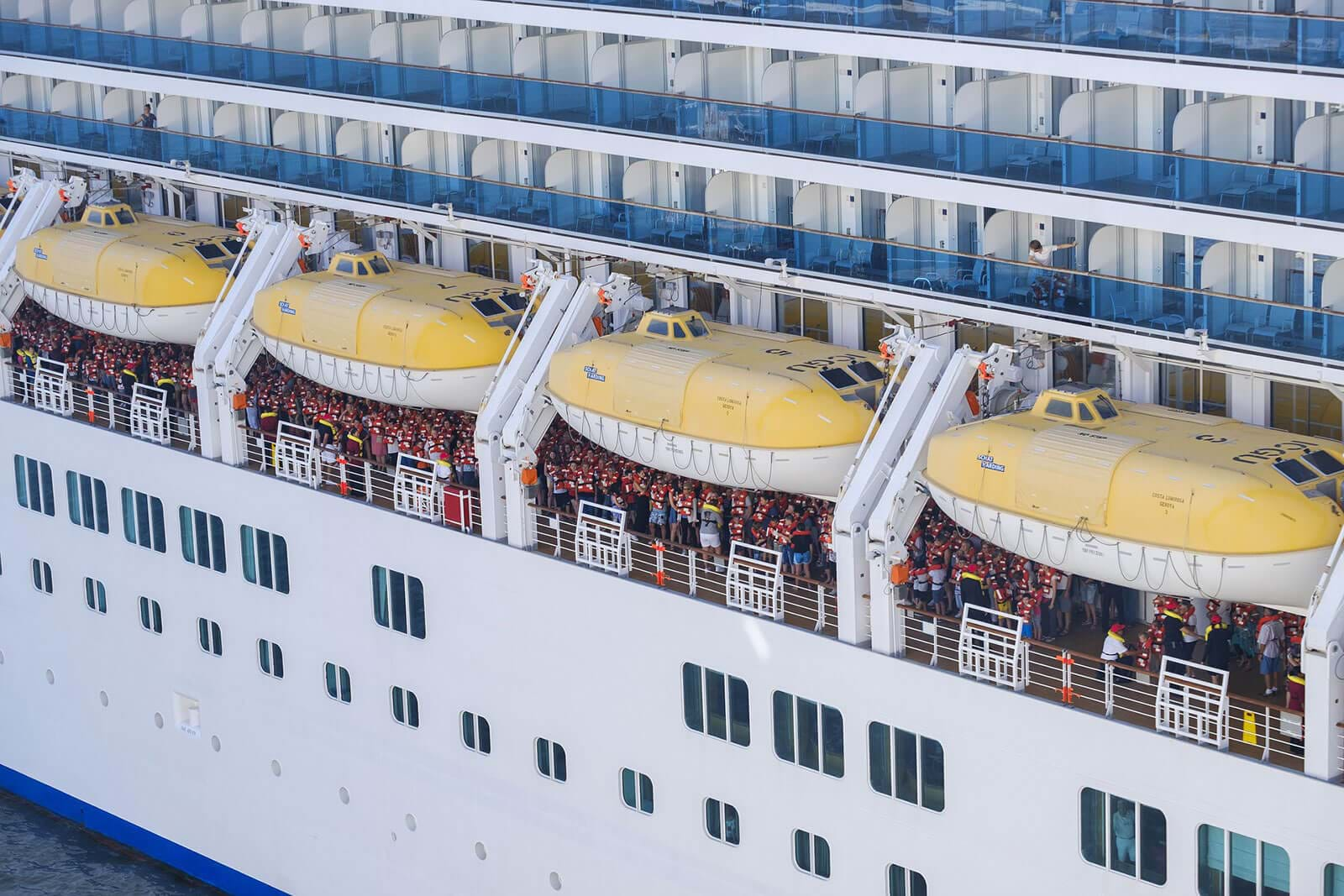 Image by Bruno Glätsch from Pixabay


COVID-Related Modifications
As part of their return-to-sail plans, cruise lines are making modifications to:
Hygiene protocols

Service and access modifications

Itineraries

Passenger limits

Hygiene protocols
Protocols fall into four categories:
Cleaning

Testing

Regulating

Monitoring

CLEANING
Expect all cruise ship surfaces to be cleaned and sanitized at least daily. High traffic areas will be cleaned even more frequently.
Cruise ships have always been aggressive about cleaning high traffic areas. For the foreseeable future, expect them to be even more publicly aggressive.

TESTING
U.S. based cruise ships will follow CDC guidelines in regard to testing.
While there is no quid pro quo in the U.S. involving testing, vaccination, and the ability to cruise, other cruise lines around the world may require proof of vaccination in order to cruise. Check with your cruise line and/or travel advisor for the latest details.

REGULATING
As McDaniel notes, "A return to cruising will focus heavily on protocols aimed at encouraging and supporting onboard best practices we see on land."
In other words, expect the same sorts of safety requirements for passengers and staff that you would find in any other large gatherings. That means:
A mask mandate in certain areas

Some social distancing requirements

Hand-cleaning requirements

Strict isolation of people who appear sick

MONITORING
You know those wristbands many cruise lines use to track passengers and load perks like meals and drinks? They may be used for health monitoring and contact tracing as well.
"Lines have invested heavily in technological advancements in recent years," McDaniel says, "and many of those advancements will help to ensure policies and protocols are more seamlessly enforceable.
"In addition to helping to lessen crowds and remove touchpoints, many lines have discussed using their technology to also support contact tracing, if necessary."
For better or worse, a cruise ship is a closed environment. That makes it easier for disease to spread, but it also makes it easier to trace the source of the outbreak.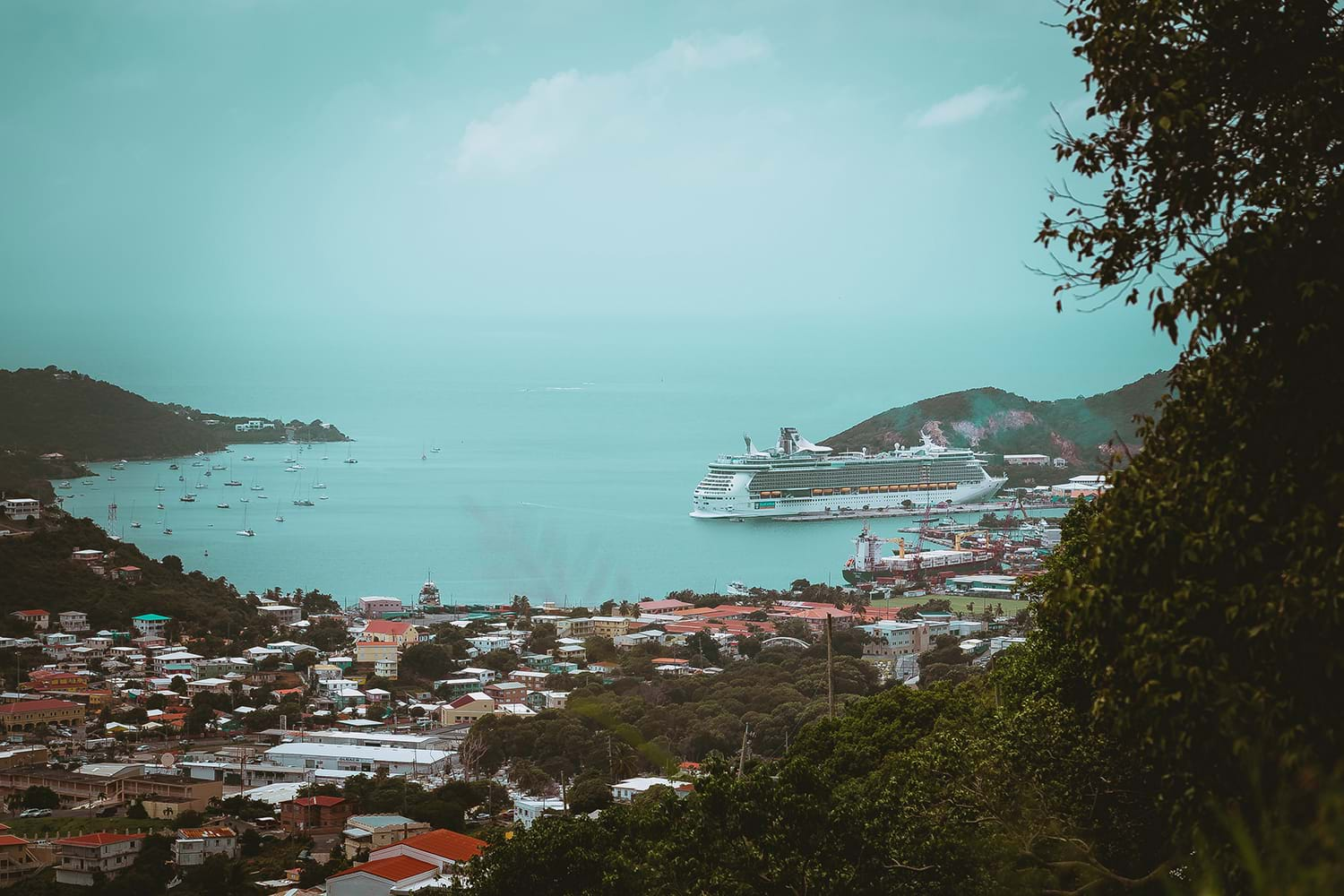 Photo by Alex Perez on Unsplash


Service and access modifications
"Another focus we can expect with certainty is a renewed focus on making the cruise experience one that removes unneeded touchpoints," McDaniel says.
In practical terms, "We've seen the removal of the buffet, introduction of QR codes for accessing restaurant menus and leveraging face recognition technology at embarkation."
Pool parties and crowded dance floors are likely on hold for a while as well, as some ships limit the number of people who can be in public spaces.
For high-demand amenities and recreation spaces, this may mean a more theme-park-like approach to access, with ticketing and strict adherence to time slots.
Cruise lines are still working out their processes; a little patience will be necessary before they get it right.
Passenger limits
Many early sailing ships have imposed strict passenger limits to discourage disease transmission.
We may see more of this. As McDaniel notes, "Beyond capacity limits, we're seeing lines implement processes like staggered embarkation, e-muster drills and limited shore excursion offerings."
Expect ships to sail at less than 100% capacity for a while – at least until they can figure out the logistics of feeding and entertaining people in a socially distanced environment.
Itinerary changes
In order to get some ships sailing somewhere, a few lines ran "cruises to nowhere" where people were required to stay on ships, even if they stopped at a port.
Stops at ports are returning. However, where people can go and what they can do is being more closely regulated.
In addition, itineraries need to be able to bypass a port of call that has an outbreak, and may exclude some traditional stops that have used the pandemic as an opportunity to more closely control tourism.
Long story short: Don't expect a cruise that says it's stopping at x, y, and z to actually stop there. At least for the short term, choose your cruise based on the ship, not the itinerary.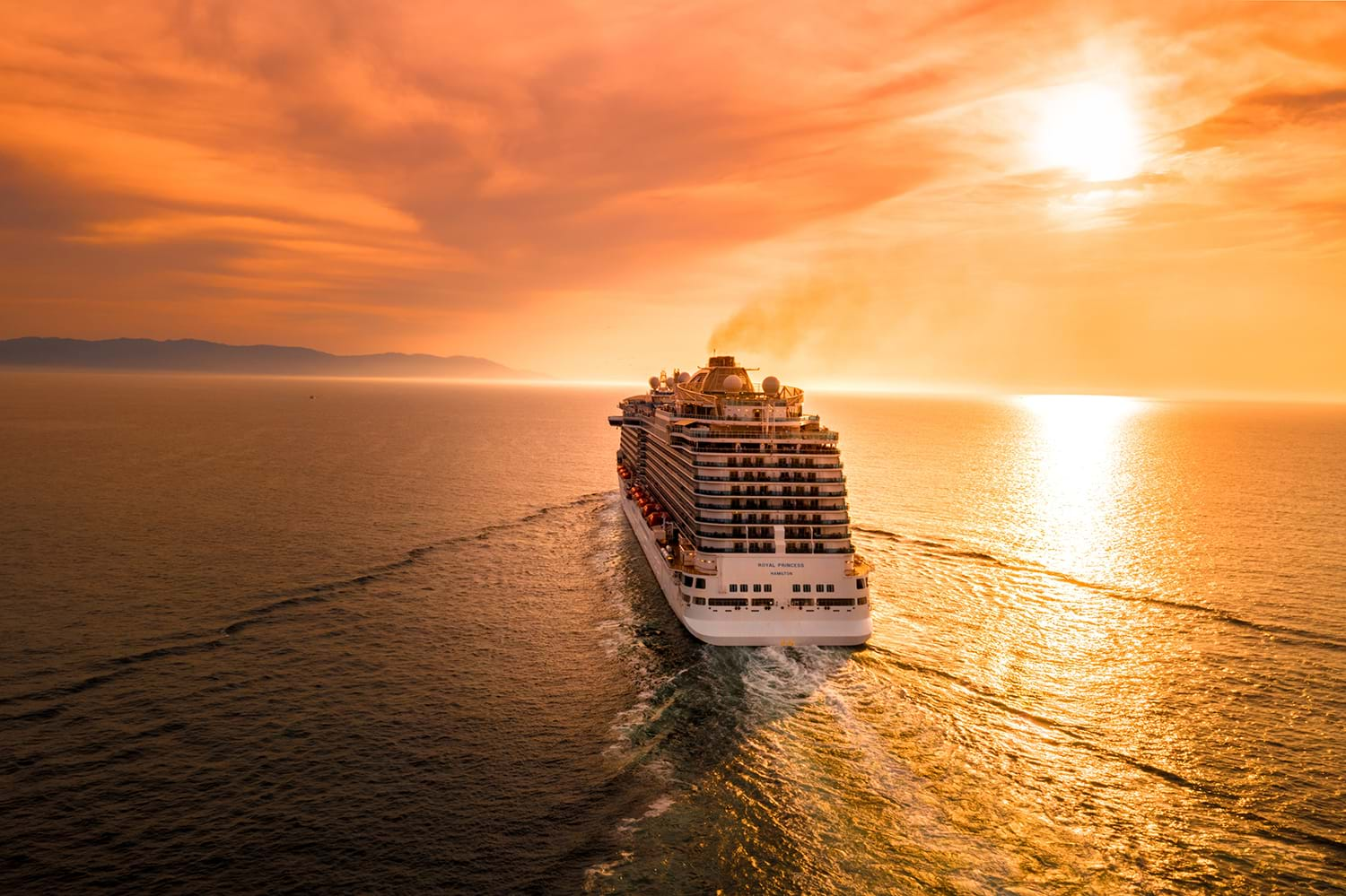 Photo by Alonso Reyes on Unsplash


WHAT YOU CAN DO TO ENSURE A SAFE CRUISE


When it comes to specifics for ensuring your safety on a cruise, it's always helpful to start with the basics: don't cruise if you're sick, keep your vaccination card or proof of a negative COVID test handy, and pick a cruise that matches your fitness level.
In addition, McDaniel has three tips:


1. Take the Muster Drill Seriously
The muster drill – where the crew demonstrates safety procedures, talks about what happens in case of an emergency at sea, and outlines protocols – takes place at the beginning of every cruise.
"No matter how many times you've been on a cruise you're going to have to participate in a muster drill," McDaniel says. "Veteran cruisers especially say, 'Ugh! I've been through this tons of times!', but take it seriously. Pay attention. Know what your emergency escape routes are."
As McDaniel points out, you need to know what's expected of passengers in case of an emergency, because you want to have that information at your fingertips in case something does happen.


2. Take the Same Safety Precautions You'd Take with Any Other Form of Travel
"It's easy to become more relaxed when you're on vacation, but it's really not a time to let your guard down," she adds. "Be aware of your surroundings and follow the safety protocols recommended by the cruise line."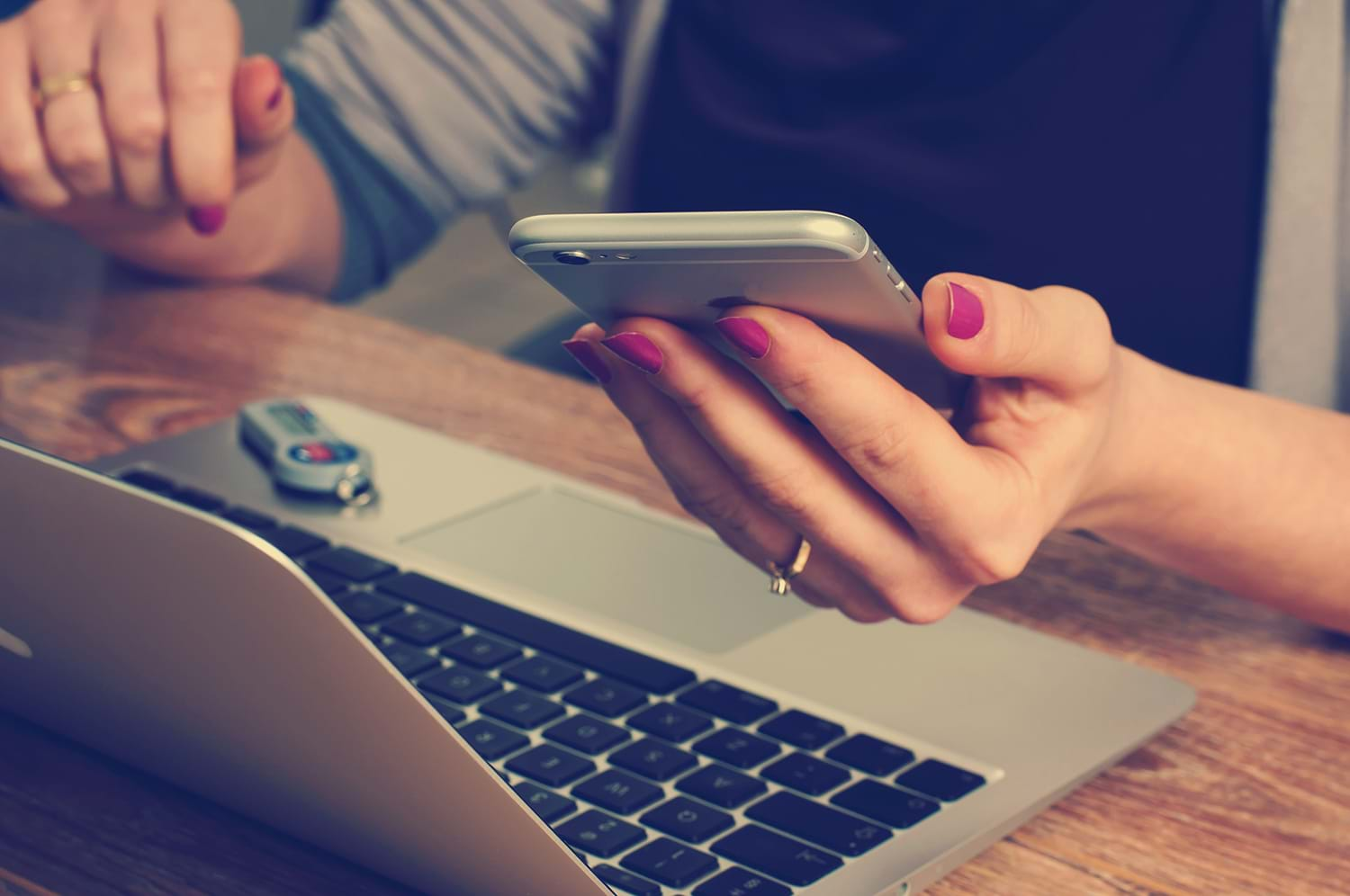 Photo by Firmbee.com on Unsplash


3. Buy Travel Insurance
"At Cruise Critic we always encourage people to buy travel insurance," McDaniel says. "It gives you extra piece of mind."
As McDaniel notes, travel insurance can come in handy in many ways, whether you have to cancel or interrupt your cruise, have a medical emergency on board, or get ill in port.
"It's that extra blanket of protection," she says.
These tips can help you choose the best cruise travel insurance:
Double down on emergency medical
While cruise ships have fully stocked medical facilities and credentialed medical professionals right on board, the cruise-ship clinic is very expensive, it's charged to your room, and it's out-of-network on most medical plans.
For all those reasons, if you get sick on a cruise, you may need travel insurance with as much emergency medical expense coverage as you can get.
If you buy WaveCare® within 14 days of making your initial trip deposit, the medical coverage is primary and pre-existing conditions can be covered – making early purchase of travel insurance a no-brainer.
Max out your medical-evacuation coverage
Airlifting someone off of a remote island isn't easy or cheap, so cruisers should consider cruise medical insurance with a minimum of $100,000 in emergency medical evacuation insurance – the more, the better.
Actually, a cruise is a perfect time to upgrade to WaveCare, which offers up to $750,000 in emergency medical evacuation.
Remember to read your policy and understand what types of evacuations are covered and at what level before you buy.


Photo by Robert Thiemann on Unsplash


Pay close attention to trip cancellation and interruption
The big things to watch for with trip cancellation and trip interruption insurance as it applies to a cruise are the covered reasons for cancellation and interruption.
Not all cruise travel insurance is created alike when it comes to these, so read your policy before you buy and understand the covered reasons – especially when it comes to things like natural disasters.
Pack travel assistance
If you have a medical issue or a lost passport, or just want some information on your next port of call, travel assistance can help – even if you work with a travel agent.
When you're traveling, you can't have too many people looking out for you. Travel assistance is just one more set of eyes on you.
For decades, cruises have been the safest way to travel. While a pandemic may have encouraged cruise lines and cruisers to redefine what "safe" means, the good news is that it won't be long until cruising is once again the gold standard for travel safety.
---
---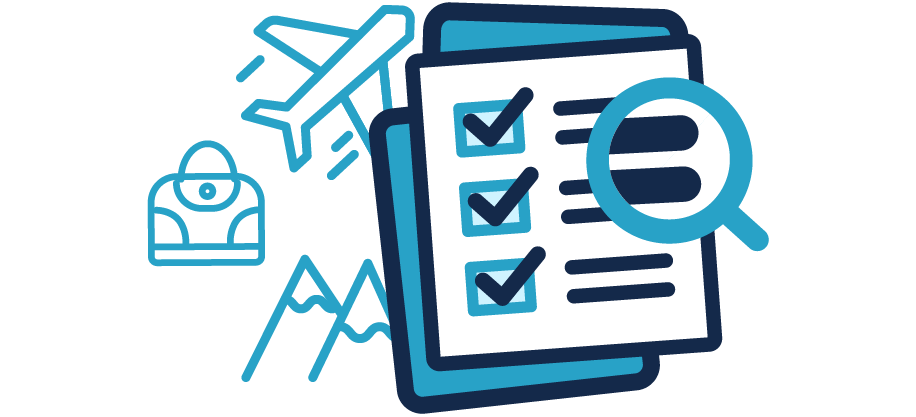 Questions About Travel Insurance?


Check out our online guide, "What Is Travel Insurance All About?" We've provided in-depth answers to all your travel insurance questions, starting with the basics.
---
Back To All Blogs