 FIRST-TIME CRUISE TIPS
The first time I took a cruise, I packed up enough gear for a month's journey and pulled along my three tiny kids for a seven-day ride on the Costa Riviera, with shore excursions nearly every day.
"Amazing!" everyone said. What they meant was they couldn't imagine what I was thinking when I signed up to float around the Caribbean with tykes in tow.
Maybe the Milwaukee Journal thought I was crazy, too; regardless, my lengthy feature story, appropriately titled "Cruising with Kids," made big waves when it spread across the front page of the travel section – and who knows? Maybe it helped bring the idea of cruising to a new generation of wanderlust travelers – even some like me with little kids.
Since then, I've cruised exotic locations like Bali to Java, on internal seas from Moscow to St. Petersburg, and throughout the Mediterranean and Caribbean. Yet, after countless cruises, I still get preposterously giddy when I walk up the gangplank … because I know this particular sailing is going to be unique.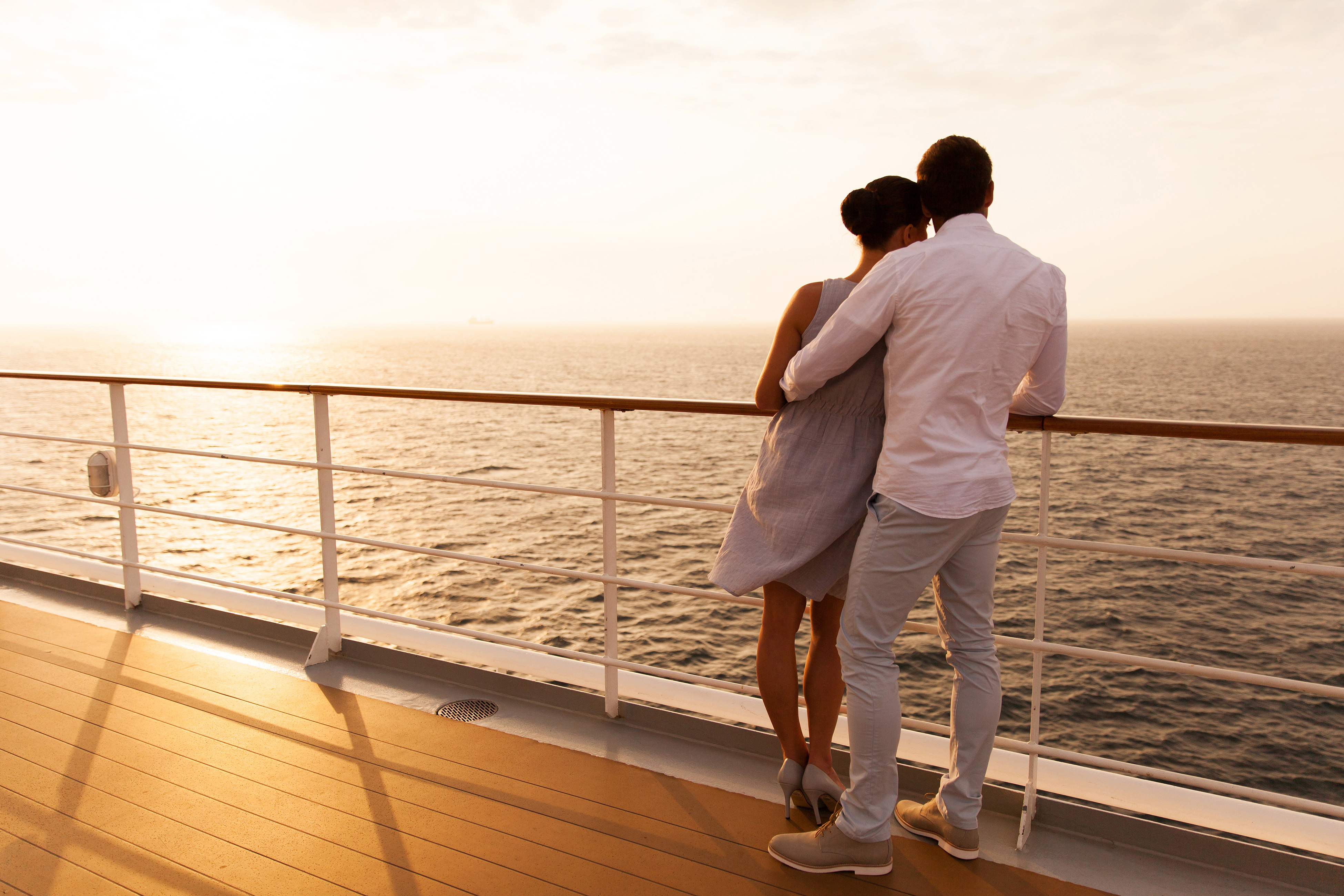 Photo credit: Peter Hansen via Unsplash.

A World of Choices
If this is your first-time cruise, you're in for a journey like no other. It's pure escapism to places with familiar names and destinations that look and feel out of this world. And you can probably find a cruise to take you almost anywhere on the planet.
When Nissa Dell took a 10-day AMA Waterways river cruise last summer through France's wine country, she found it a superb way to experience local culture. "The ship took us to places we wouldn't have seen if we were driving through France on our own," she said.
"At night we had dinner in small towns and sampled local cuisine and wine," she added. "During our cruise we went to some very large wineries, but AMA also arranged for us to visit small family wineries."
Ben Sims and his wife Michelle recently returned from a Silverseas cruise to the southern Caribbean. The Sims are both in their 40s and are business partners. They have a busy schedule, but as Ben said, "There are a lot of perks and added value when you take a cruise. Obviously you don't have to pack and unpack all the time like you do when you're traveling from one destination to another on land."
That's part of the beauty of cruising, but you need to do your research upfront, because the best cruise line for someone else might not be the best for you.
Start shopping for a cruise and you'll see why cruise lovers say there's something for everyone. But something for everyone means lots to consider: the cruise length as well as the ship's size, itinerary, amenities, what's free on-board – and above all, your budget.
Keep in mind longer cruises usually give you more value. But not everyone has the budget or time to sail around the Mediterranean for two weeks.
However, value is one of the big reasons why many people choose to cruise – and no wonder. Typically, expenses such as entertainment, educational programs, hotel services and meals are covered. But because there are so many types of cruises -- there are cruises aimed at singles, families headed to reunions, yes, cruises for people with babies -- the price range and amenities are vast.
So how do you shop for the best cruise for you? Here are some cruise tips for first-timers to consider and things to expect before you get onboard.

Photo credit: Hello Lightbulb via Unsplash.
Book very early – or very late.
If you lock in a rate six to nine months before a sailing, you'll likely save if prices go up, which they usually do. If rates go down, many cruise lines will honor the lower rate for those who have locked in, or may offer onboard credits for the difference.
If you don't book early, it might be worth waiting for last-minute deals, but you'll have fewer options for choosing your stateroom.
Not everyone can plan a trip several months down the road, so keep checking. If it's underbooked, the sailing you've been eyeing may be discounted as departure gets closer.
Cruise insurance. Don't just think about getting it – do it. It could save you thousands of dollars if you can't make your trip because of an injury, or you get sick or hurt while you're away.
Anyone who has heard me talk about the injuries I sustained from a fall in Croatia while traveling along the Dalmatian coast knows I don't leave home without it. When I was alone in a hotel room in Opatija unable to walk (with breathtaking window views of the Adriatic Sea, but still), the insurance company back in the States took care of everything. They got me home safely and efficiently through carefully planned evacuation efforts – not an easy task considering where I was, the condition I was in, and how far I was from home. (Ed. Note: Check out our post on choosing the right cruise.)


Study the ship's layout.
Don't just look at a ship's layout and arbitrarily choose a cabin because it's near a cool-sounding restaurant. Here's the thing: If you're comparing prices of one room to another and one is significantly cheaper, there's probably a good reason for that. The cheaper cabin might be across from a popular public room, near a noisy engine room or below a dance floor. Any of these spots can drive you crazy, especially if you're a light sleeper.


Ask about discounts.
Interestingly, the same people who ask for hotel, rental-car or restaurant discounts may not think to ask a cruise line for a discount. But many cruise lines do offer discounts for multiple reasons – and particularly for seniors or active military members.
The time for asking for a discount is when you book your cruise. As Ben Sims said, "There are even more perks when you find a cruise line you like. We've found on some lines like Royal Caribbean, you may be eligible for a variety of discounts like drink specials and VIP lounges onboard, upgrades and free nights."


Get the facts on inclusions and exclusions.
Even if you're on a luxury all-inclusive cruise, there will likely be extra charges for things like spa treatments, salon appointments or medical visits. It's crucial to get a handle on your budget before you head up that gangplank, because spending can get out of control on a "cashless" ship. And that can spell budget disaster if you haven't planned ahead.
Research the beverage and food packages before you leave to learn what drinks, restaurants and open buffets are covered in your cruise package. Find out if Wi-Fi, gyms and aquatic equipment are covered. While shore excursions are usually an added cost, on some river cruises guided trips to scenic areas along the route may be included.
After that, ask your cellphone carrier if you'll incur roaming charges while you're cruising. In my experience, you probably will. If you don't set up a limited-time, fee-based plan for traveling abroad before you leave home, expect a big bill later.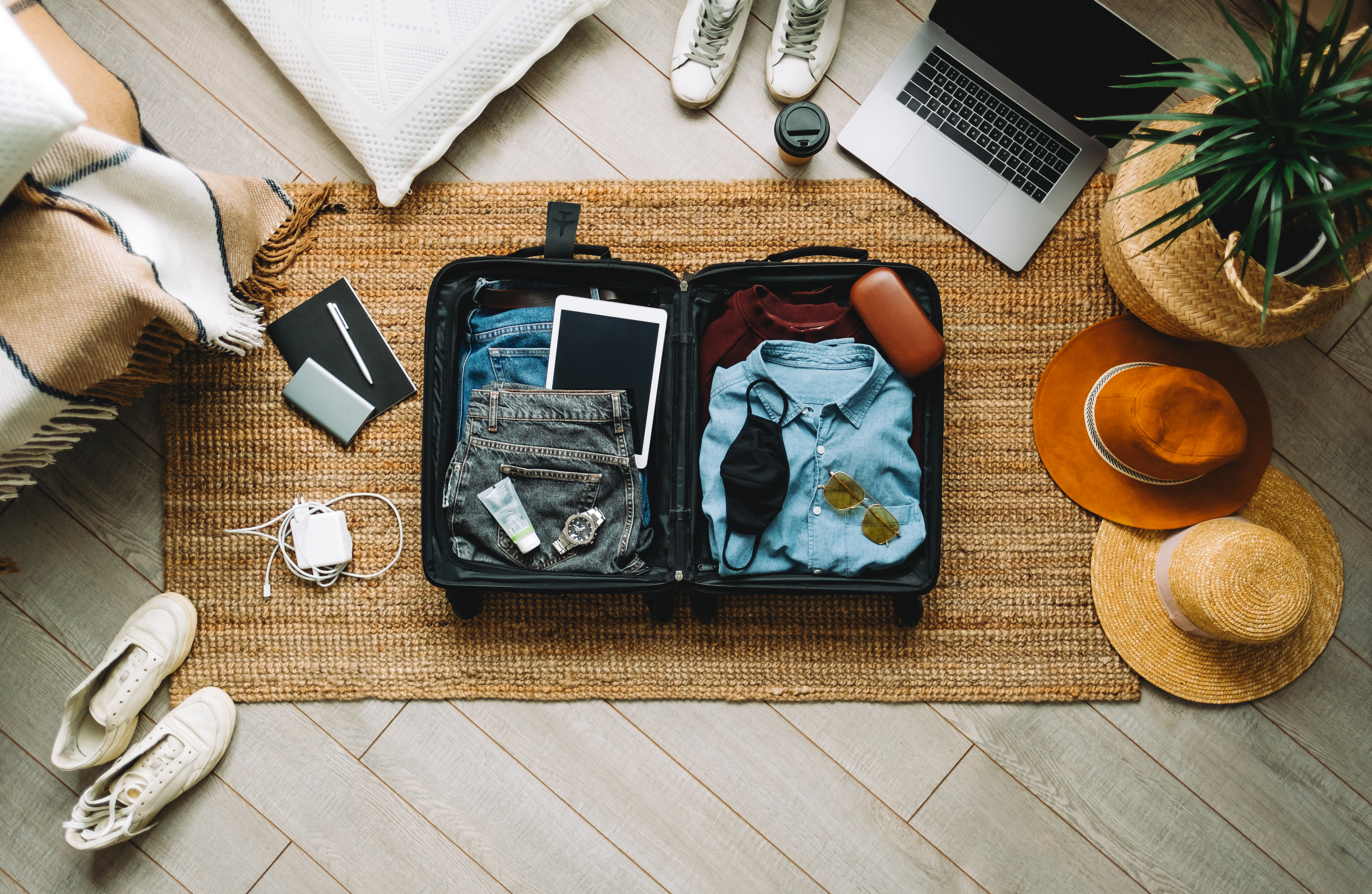 Photo credit: Elyne Anthonissen via Unsplash.

Packing.
Unlike my first cruise when I packed everything I could think of, now I'm focused on packing light and right. I pack a carryon bag with some key items – lightweight clothing like shorts, sandals and T-shirt if you're on a Southern cruise, plus a change of underwear, plus all my valuables, medications, and travel documents. Here's why: The day you arrive on the ship, you may be one of thousands coming onboard. It can take several hours before your luggage arrives in your stateroom. And if your luggage is delayed or lost, you can get by until you get replacement items on the ship or in port. (Ed. Note: Check out our complete packing guide.)


Tipping.
Each cruise line has its own policy about tipping, or service charges. Plan on paying about $12 to $14 per person a day. It may be paid in advance when you're booking your trip, absorbed into the price of your cruise, or paid in a lump sum. Find out before you sail so you know what to expect.


Shore excursions.
Many cruises' most popular shore excursions fill up fast. Instead of standing in line to book onboard, you can buy excursions online – often months in advance. You can also book side trips on your own without going through the ship's excursion office, though first-time cruisers may feel more comfortable working with guides associated with the ship, though you'll probably pay more this way than if you booked through other sites.
Words to the wise: If you go off on your own and get lost or delayed, don't expect your ship to wait for you. In Curaçao, I took a taxi to a far-off beach because I'd heard it was the best place for swimming. I paid for a one-way fare, and the driver promised to come back at a designated time. He never showed up, and I was stranded in a remote area. I walked, hitched a ride on a bus, and ran toward the port with minutes to spare. I wouldn't have made the ship if not for a ride from kindly folks driving past who knew a cruise ship was in port and I was running in that direction.
So here's your last first-cruise tip: Leave enough time to make it back to the ship if you're on your own. If you don't, you'd better have the airfare to meet your ship in the next port.
And that's a real budget-buster.
---
Sharyn Alden is a long-time travel writer with a media-relations business, Sharyn Alden Communications, Inc., based in Madison, Wis. Contact her at sharynalden@gmail.com.
---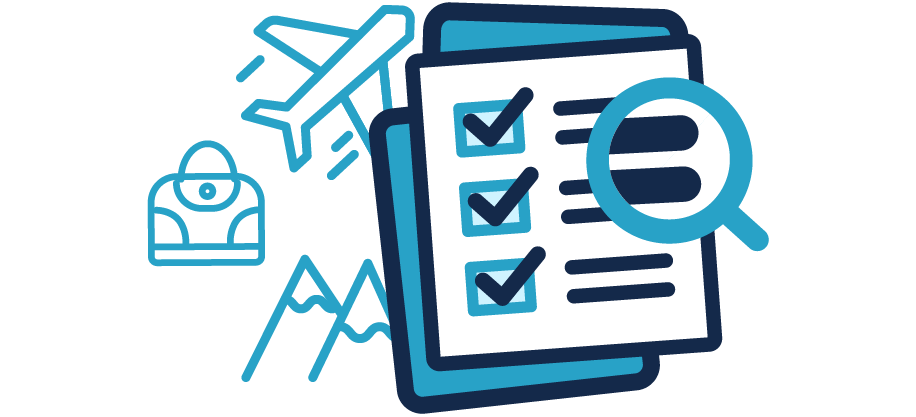 Questions About Travel Insurance?


Check out our online guide, "What Is Travel Insurance All About?" We've provided in-depth answers to all your travel insurance questions, starting with the basics.
---
Back To All Blogs