THE BHTP GUIDE TO ADVENTURE CRUISES
Everybody loves mashups, unless they go terribly, horribly wrong – and we're talking to you, Leo DiCaprio version of The Great Gatsby with the Beyoncé soundtrack.
However, travel mashups are usually pretty successful. Think of culinary cruises, destination weddings that combine the ceremony and the honeymoon, even family travel and road trips (though we acknowledge lots of exceptions there, since every multigenerational road trip is not a Volkswagen ad).
The latest great travel mashups are adventure cruises, trips that combine the recently hot segment of adventure travel with the always-hot cruise segment. Adventure cruises are one of the fastest-growing types of cruises – and one of the fastest-growing travel types, period.
Here are some of the things you need to know about adventure cruises, including deciding if an adventure cruise is right for you.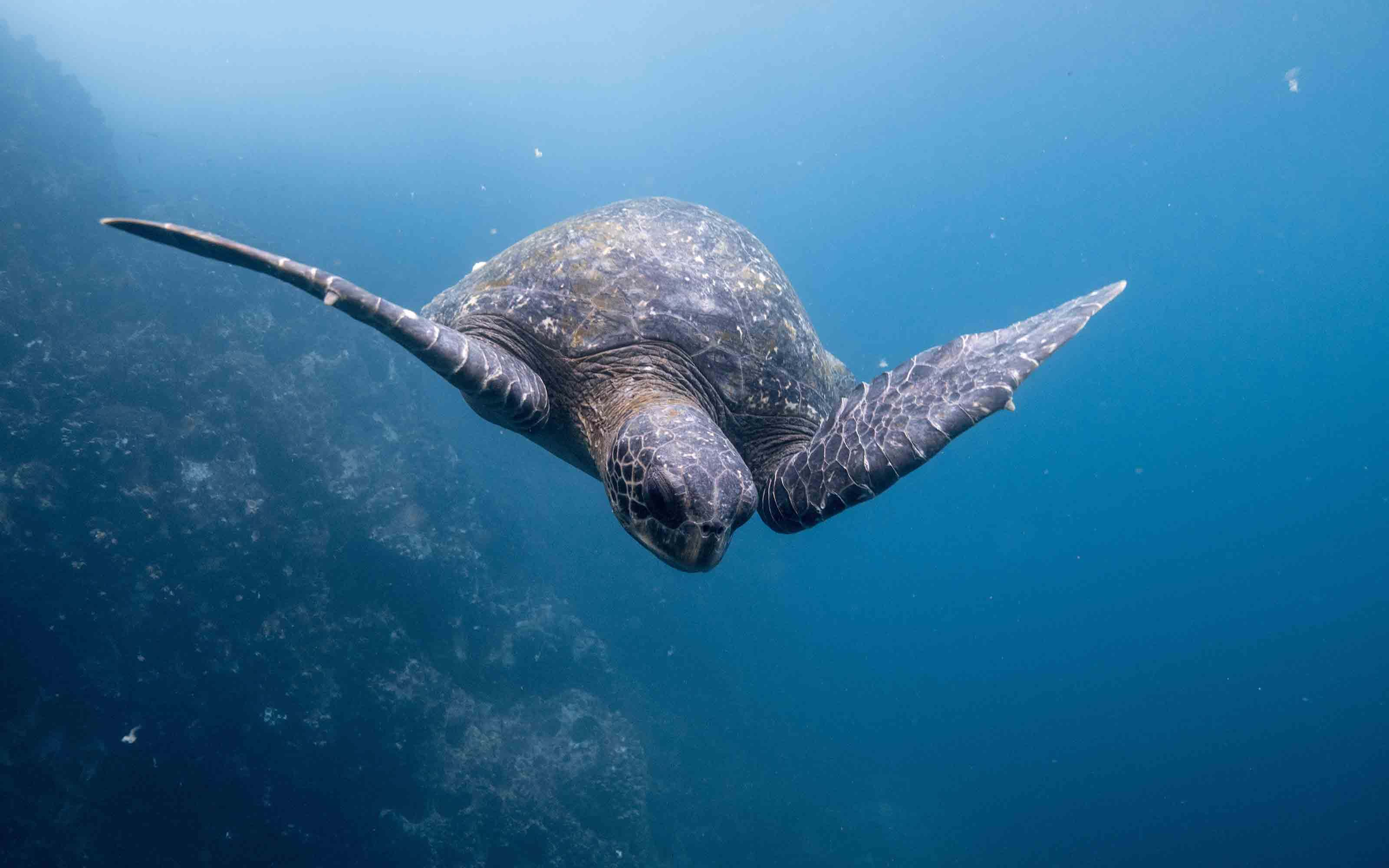 Galápagos Islands, Ecuador | Photo credit: Dustin Haney via Unsplash.

Can You Afford An Adventure Cruise?
Elephant in the room right here: Adventure cruises are expensive. They definitely fall into the luxury-adventure-travel category. You can drop $100,000-plus per person on an adventure cruise and not even crack the ridiculous-level-of-service barrier.
There are lots of valid reasons why they're so expensive: ships are small, destinations are remote, trips are longer, and there are many more activities and excursions. And you can adventure-cruise comfortably for $10,000 per, depending on the destination.
Just be ready for some serious sticker shock when you go shopping.


The Amenities Aren't Exactly Cruise-Like
The only really big ship doing polar adventure cruises, the Crystal Serenity, isn't cruising the Northwest Passage this year, leaving the adventure-cruise space mostly to small ships.
Small ships are really nice; they're just … small. They don't have multiple swimming pools and live entertainment in five different lounges and round-the-clock buffets. They have cabins (usually with outside views), and good food served several times a day, and maybe a hot tub, but you may have to share a bathroom.
On the other hand, it's a whole lot better than camping, and you're not there for the round-the-clock chocolate fountain; you're there for the polar bears and penguins and giant lizardy things.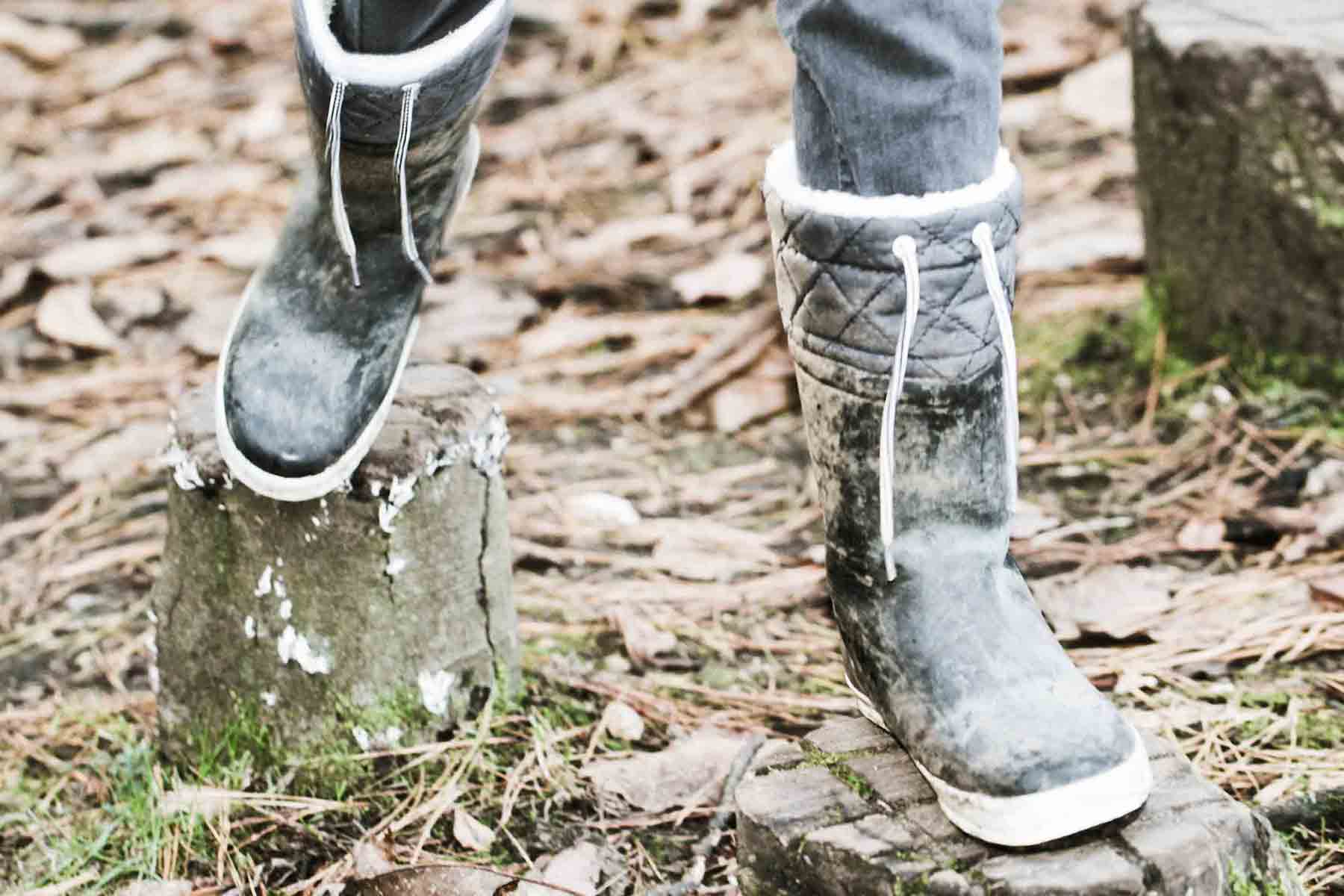 Taplow, United Kingdom | Photo credit: Lorene Farrugia via Unsplash.

The Weather Is Extreme
Let's face it: All talk of global warming aside, no matter what time of year you go on an Antarctica cruise you half-expect to see a woolly mammoth voiced by Ray Romano. Same with an arctic cruise.
The Galapagos are equatorial, so nine months of the year Galapagos cruises are crazy-hot. All the waters can heave and haw, making sticking to a schedule next to impossible.
That's okay, though. Adventure cruises aren't for snowbirds and other climate-chasers; they're for people who want experiences in spite of the weather. This places a special emphasis on sound packing. (See our complete packing guide.)
Rain gear for sure, and waterproof boots (if the cruise line doesn't supply them; many do), and lots of wicking layers for the polar expeditions, and cool togs and sun-blocking hats for the hot stuff, with footwear that can stand up to lava fields.


The Experts On Board Are Really Expert
Now we start getting into what makes adventure cruises so compelling.
You're going to go on lots of shore excursions with people who know the region intimately. Maybe they were geologists in another life, or climate experts, or naturalists, or just hardy souls who took it upon themselves to make these wild places their own.
Whatever they are, they're not summer-job flunkies reading out of the guidebook. They know first-hand the dangers and joys of your destination, and they want you to share the love they feel for the place.
Is it worth $10,000 to hang out for a week with Labrador's most amazing Labradorian? You have to decide that for yourself.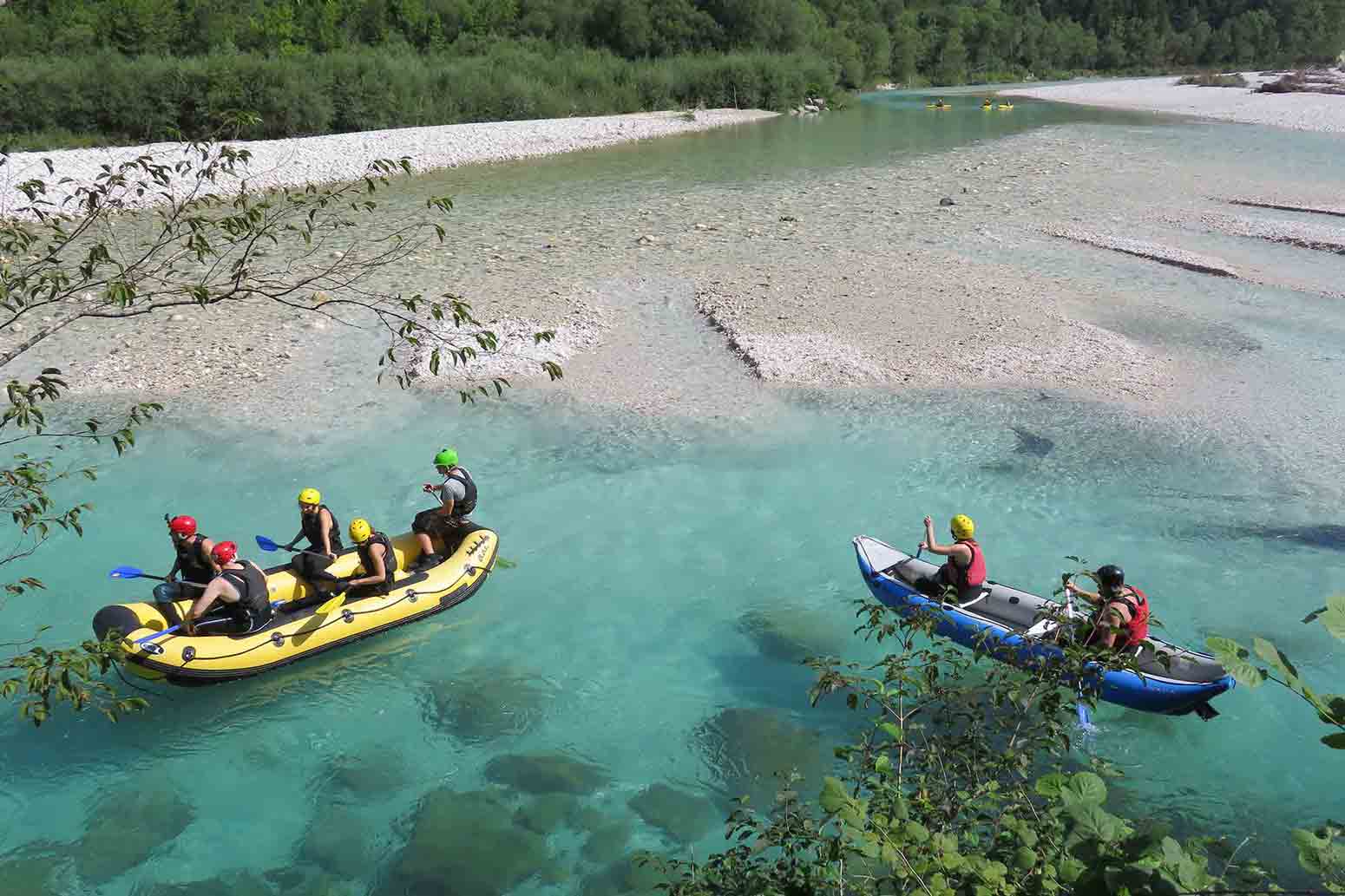 Bovec, Slovenia | Photo credit: Lenka Žigon via Unsplash.
The Excursions Are Where The Adventure Comes In
Expect to walk on an adventure cruise. And climb. And clamber. And kayak. And crawl in some places. And swim in others.
When you leave the mothership, expect a high level of activity. It will be scaled to the cruisers' abilities, so no 50-mile hikes for walk-around-the-block types, but expect to be doing things every day once you reach your destination.
You want to see polar bears? They're out on the ice floes or the tundra. Penguins? They're inland. Tortoises and boobys and iguanas? They're out on the rocks, and not appearing in the lounge nightly.
This is definitely outdoor adventure travel, with the outdoors being really out.


The Natives Are Amazing
Adventure cruises are often immersive, and that means meeting and interacting with the locals on very personal levels.
If you're thinking, "Wait a minute: these places are supposed to be uninhabited," you're right and wrong. While the final destinations may be largely devoid of life, the intermediate stops aren't.
That means the Falkland and Shetland Islands in the case of Antarctic cruises, Longyearbyen and Kangerlussuaq in the case of arctic cruises, and Quito and Santa Cruz for Galapagos cruises.
Many cruisers find these intermediate stops as compelling as their final destinations, as they're testaments to humans' ability to eke out an existence under forbidding conditions.


And So Is Everyone Else
If you're a people person, adventure cruises are an incredible opportunity to meet some of the world's most interesting travelers. Seemingly everyone on an adventure cruise has a story to tell, from the cabin steward to the high roller.
You'll make friends for life on an adventure cruise – and that more than anything else will make you want to go again.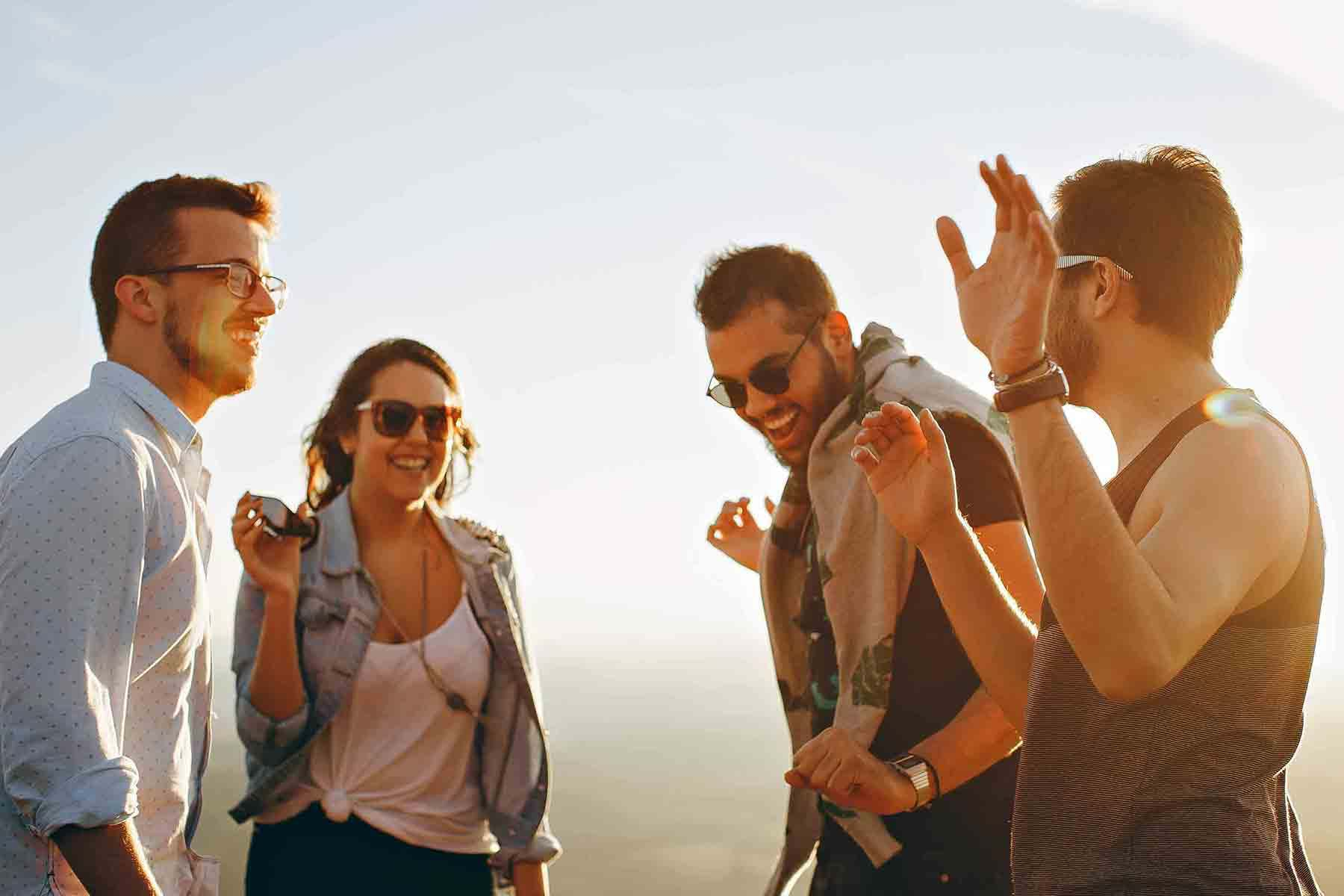 Photo credit: Helena Lopes via Unsplash.
Destinations And Ships
There are adventure cruises all over the globe, but the most popular destinations for adventure cruisers, and the routes with the greatest concentration of ships, seem to be the Arctic, the Antarctic, and the Galapagos.
In the Antarctic, larger ships from lines like Holland America and Crystal sail to the region but are prohibited from doing landings. A plethora of lines run tours with smaller ships, including Hurtigruten, National Geographic Tours, Lindblad Expeditions, Ponant, Quark Expeditions, and G Adventures.
For a complete list, check out the membership directory of the International Association of Antarctica Tour Operators.
Note that January and February are the best months for Antarctic cruises.
There are two basic types of Arctic cruises: Scandinavia-based and Canada-based.
The Scandinavian cruises tend to emphasize the adventure aspect less than the Canadian cruises, which often delve into the wilds of Nunavut and the Yukon.
Antarctic adventure cruise lines like Quark, Hurtigruten, G Adventures, Silversea, Ponant, and Seabourn share the Arctic with specialists like Fred Olson. Small ships are the norm here.
(Note that small does not mean wimpy, merely not apartment-building shaped. How does a nuclear-powered former Russian icebreaker strike you?)
On an Arctic cruise you'll see the most during the summer months – unless you want to see the Northern Lights. Then early winter is your best bet.
Galapagos cruises offer a wide range of amenities or lack thereof – everything from no air conditioning (!) to your own personal butler.
(If you're dead-set on uber-luxe luxury, you may want to wait until May 2019, when Celebrity Flora takes to the waves.)
Big names include National Geographic, Lindblad, and Celebrity, with most cruises following a set pattern of island visits during the day and sailing at night, differing only in how far west they venture.
Mid-June through September and mid-December through mid-January are considered the high seasons, but any month except February and March is a good time to visit. Just remember the $100 fee for anyone entering the islands, and allow yourself at least a day on each end to decompress and explore more of Ecuador.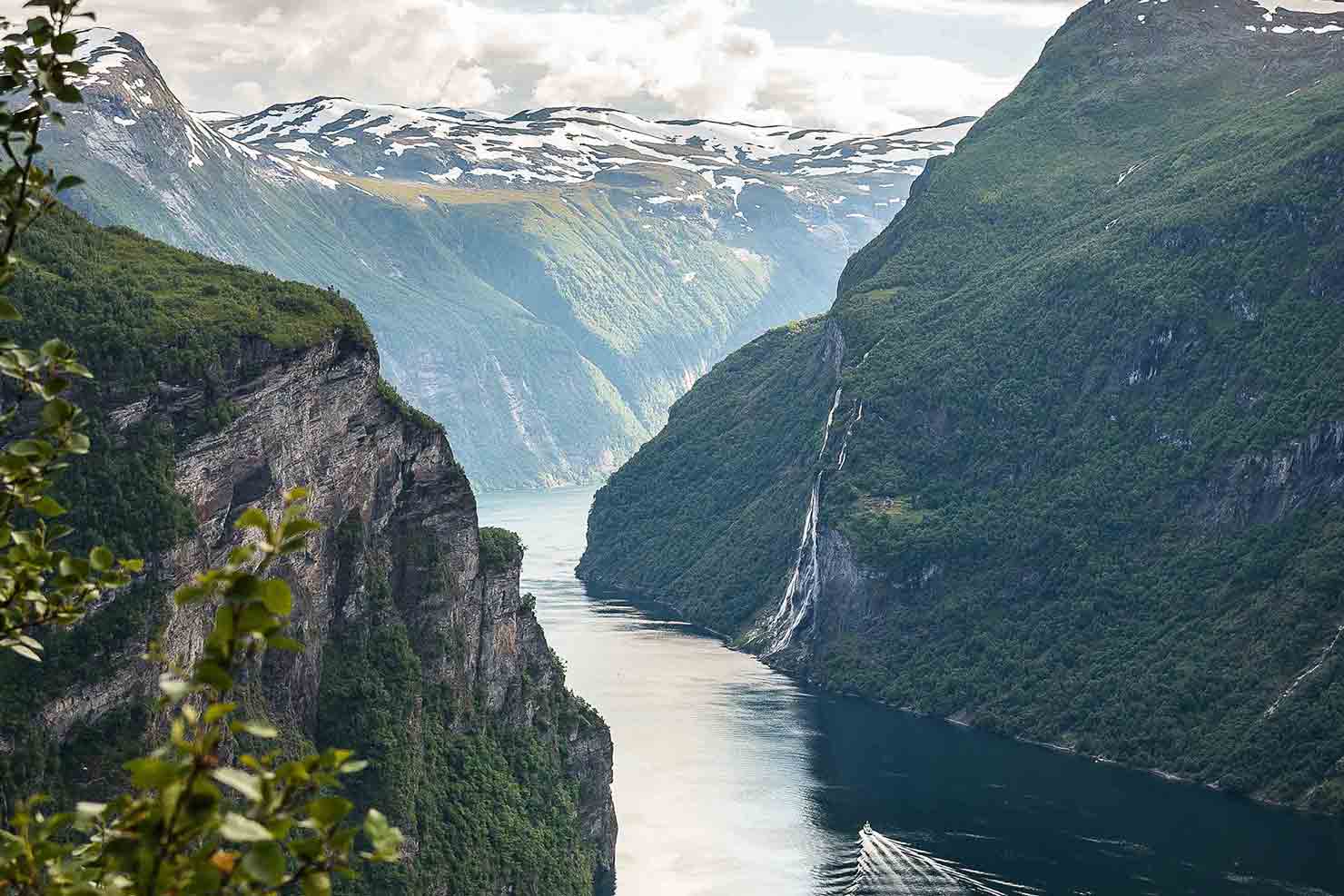 Geiranger, Norway | Photo credit: Matt Lamers via Unsplash.

The Pitch For Cruise Insurance
As mentioned earlier, these are expensive, once-in-a-lifetime sorts of trips. If ever any trips were designed with cruise insurance in mind, it's these.
The travel-insurance coverages you need to have if you're going on an adventure cruise are:
Trip cancellation. If something unforeseen happens and you have to cancel your $50,000 cruise, you need insurance that will reimburse you that $50,000. This is as simple an explanation as you can get as to why you absolutely have to have cruise insurance with trip cancellation for a trip like this.
Unless, of course, you have a spare $50K you can just sprinkle on the arctic waters.
Emergency medical coverage. You're going to be running around on glaciers, scrambling up and down old lava fields, and snaking your way through razor-sharp coral reefs; do you really question why you would need to have emergency medical coverage for a trip like this?
Adventure implies risk, and risk implies insurance, and if you're in any way not 100 percent positive your medical plan will cover you completely when you're in vacation, you need to have medical cruise insurance with a high maximum.
Medical evacuation. And did we mention that you'll be traveling to remote locales in small ships that may not have staff on board who have been extensively trained in how to handle medical emergencies? Furthermore, do you even want to know how much it costs to evacuate someone off of Antarctica?
Get cruise insurance with high-dollar emergency-medical-evacuation coverage as soon as you put down your trip deposit.
More questions on adventure cruises? Consult your travel professional. Until then, dream on … and travel safe!
---
---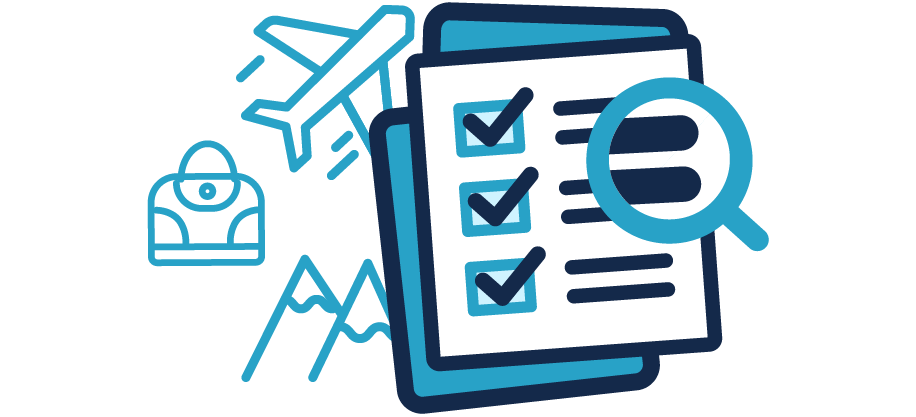 Questions About Travel Insurance?


Check out our online guide, "What Is Travel Insurance All About?" We've provided in-depth answers to all your travel insurance questions, starting with the basics.
---
Back To All Blogs