People who say, "Family vacations are stressful," often mean, "Planning family vacations is stressful." And it's true – which is why we've gone all-out to tell you how to plan a family vacation -- specifically, the four basic family vacations.
Before you get to the specific types of vacations, make sure you review the General Tips for Planning a Vacation section below. These apply to all four of the different types of vacations listed in this post (click on the links below if you want to jump right to the specific types of vacations):




GENERAL TIPS FOR PLANNING A VACATION


Planning a family vacation is a process. It might take a couple of months to get all the pieces in place, or you might be able to knock it off in an evening (but don't bet on it).
Along the way, there are several specific areas of concern you'll have to address, including:



Setting your budget


Family vacations cost money – sometimes a lot of money. Estimates on how much to save for a family vacation range from 5%-10% of your total annual income to $300 a month – which could be vastly different amounts.
So how do you figure out how much a family vacation will cost? Sit down with pencil and paper or open up a spreadsheet app and list out all the spending categories associated with your vacation, including:



Airfares, car rentals, and lodging


You can get information on airfares from sites like Google Flights, and lodging and car-rental prices from booking sites.
If you're taking a road trip, determine your car's highway mileage and then use GasBuddy to determine gas prices along your route.



Meals


See if your hotels offer breakfast, and then look at the receipts from your last restaurant meals to get a rough idea of dining-out costs.
Camping or renting a vacation home? Add 10%-15% to your last grocery bill (to allow for splurges and more expensive food at your destination) and you're in the ballpark.
Remember to budget for snacks and treats.



Activities and attractions


If you're doing an attraction-heavy vacation like a theme-park trip, look at the attractions' sites for admission fees.



Miscellaneous expenses


You may have to guesstimate these. Start with the leftover money you have from your budget and divide by the number of days you'll be traveling. If you're left with a reasonable amount per day, you're fine. If the number seems too low, re-examine your other spending.



Set a budget – but don't be a stickler about money


It's important and prudent to have a budget for your vacation that aligns with your personal finances. But vacation time is not a time to put the kibosh on something incredible that might send you slightly over budget.
Being flexible with your travel money can make your vacation much less stressful.
PRO TIP: Protect your travel investment. Including money in your budget for travel insurance from Berkshire Hathaway Travel Protection can also make a huge difference in the enjoyment you get from your vacation – especially if travel troubles strike.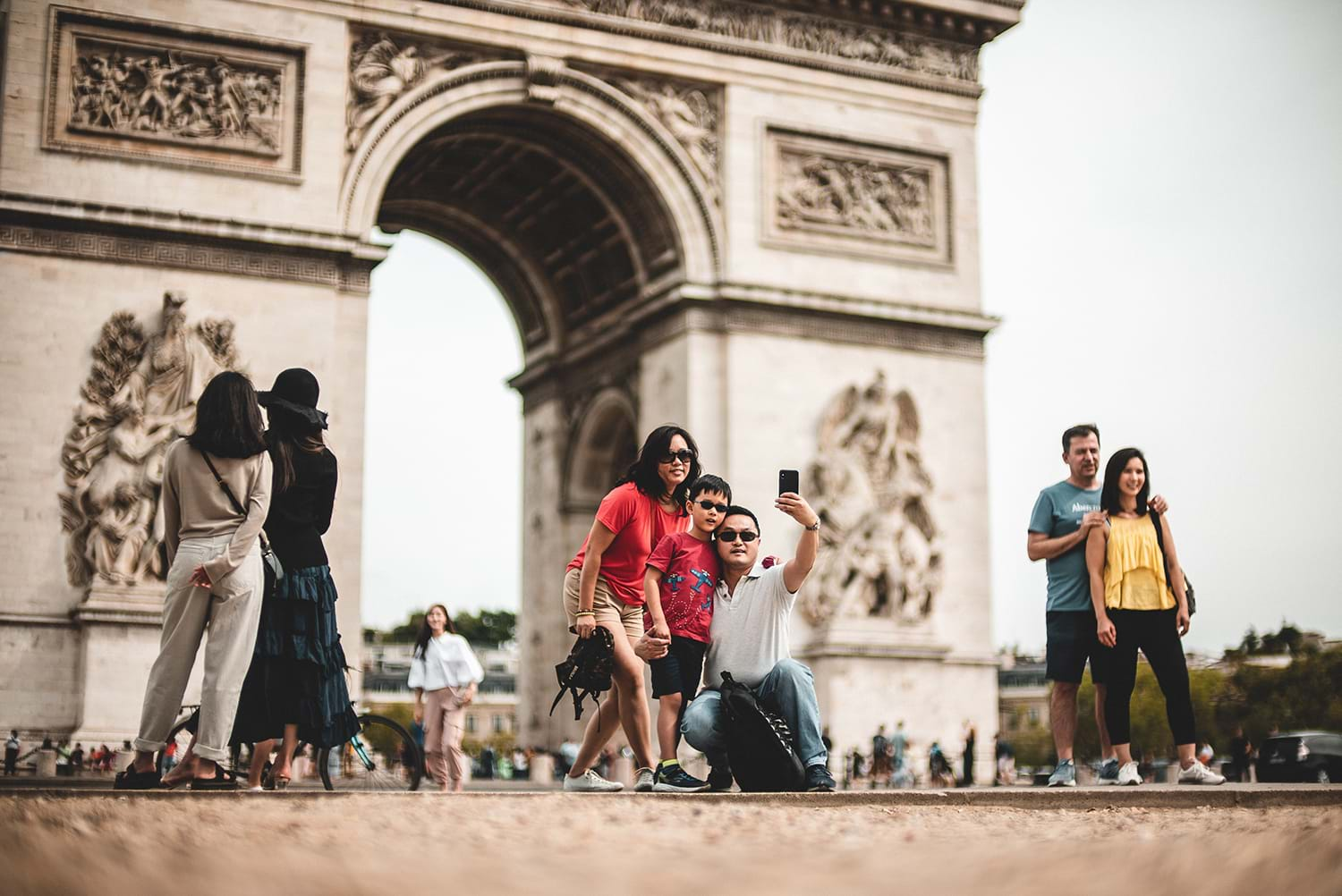 CHOOSING YOUR MODE OF TRAVEL


Once you've determined how much you're going to spend, determine how you're going to get to where you're going.
A big question many families face, especially with theme-park vacations, is: How far is too far to drive, and when should I fly? Unfortunately, there's no hard-and-fast mileage limit for driving vs. flying.



When to drive


If you're traveling with young children, test their road-worthiness with some day trips. For determining a route, use a combination of Google Maps (for the fastest route through scenery-challenged parts of the country) and a road atlas or state maps (to suggest scenic routes).


Learn More: How To Plan A Trip On Google Maps



When to fly


If you've flown and driven with children and they don't do well with either, weigh the costs of flying versus the benefit of having less travel time, and consider the impact of your children's behavior on other travelers.
When traveling with very young children, also consider what feeding and play times might look like on longer trips.


Deep Dive: When Is It Safe To Travel With A Newborn By Plane, Car, Or Train


PRO TIP: Build in some "wiggle room." It's essential to know where you're going to be staying. It's nice to have a list of things to do while you're traveling. But it's just as important to be okay with going off-script if the moment presents itself.


GETTING EVERYONE INVOLVED


You need to make sure everyone feels heard, seen, and valued in the planning process. Here's how to do that, while still making sure that the process moves forward.


Define "fun": Having every family member define what's fun to them is an often-overlooked but vital first step in vacation planning. Everyone has their own idea of a fun activity – and everyone's definition is valid to them.


Make it collaborative: One of the best things about planning a family vacation is getting everyone around the kitchen table talking about destinations and activities. Have the kids come to the table with their own list of places and things, and let the debate commence.


Give everyone a job: Each vacationer bears some responsibility in making this vacation successful, and when they do their share, they're not being dragged along; they're participating … and that changes everything. Jobs to consider are:


Determining where and when to dine out

Shopping for food

Cooking

Post-meal cleanup

Determining where to stay

Housekeeping and cleaning

Activities during the day

Activities at night

Directions

Transportation at your destination

Things to do on the road, including in-car activities


PRO TIP: Parents need to think about trip safety. While you want to include everyone in the process, it's up to the parents to always circle back to safety. For each of the trips below, we've included safety questions you should consider.


So without further ado, let's jump into the four different types of vacations!