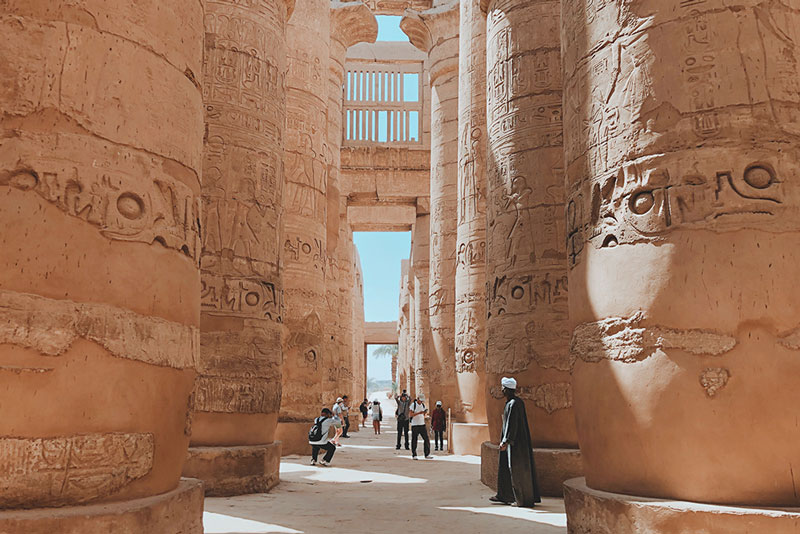 Photo credit: Ali Hegazy via Unsplash
IS IT SAFE TO TRAVEL TO EGYPT? (2023 UPDATE)
Egypt's reputation as a travel destination has taken some hits with travelers and travel professionals over the last several years, making some people wonder: Is it safe to travel to Egypt in?
"Yes, it is safe; it is very safe," says Egyptian-born Tewfik Ghattas, board member and Egypt expert for New Jersey-based Central Holidays.
"You must understand that this is a country that had a revolution, and had some instability, and had an image that scared tourists," Ghattas continues, "but it is much better and safer for tourists than it has been since the revolution, and for many years previous to that."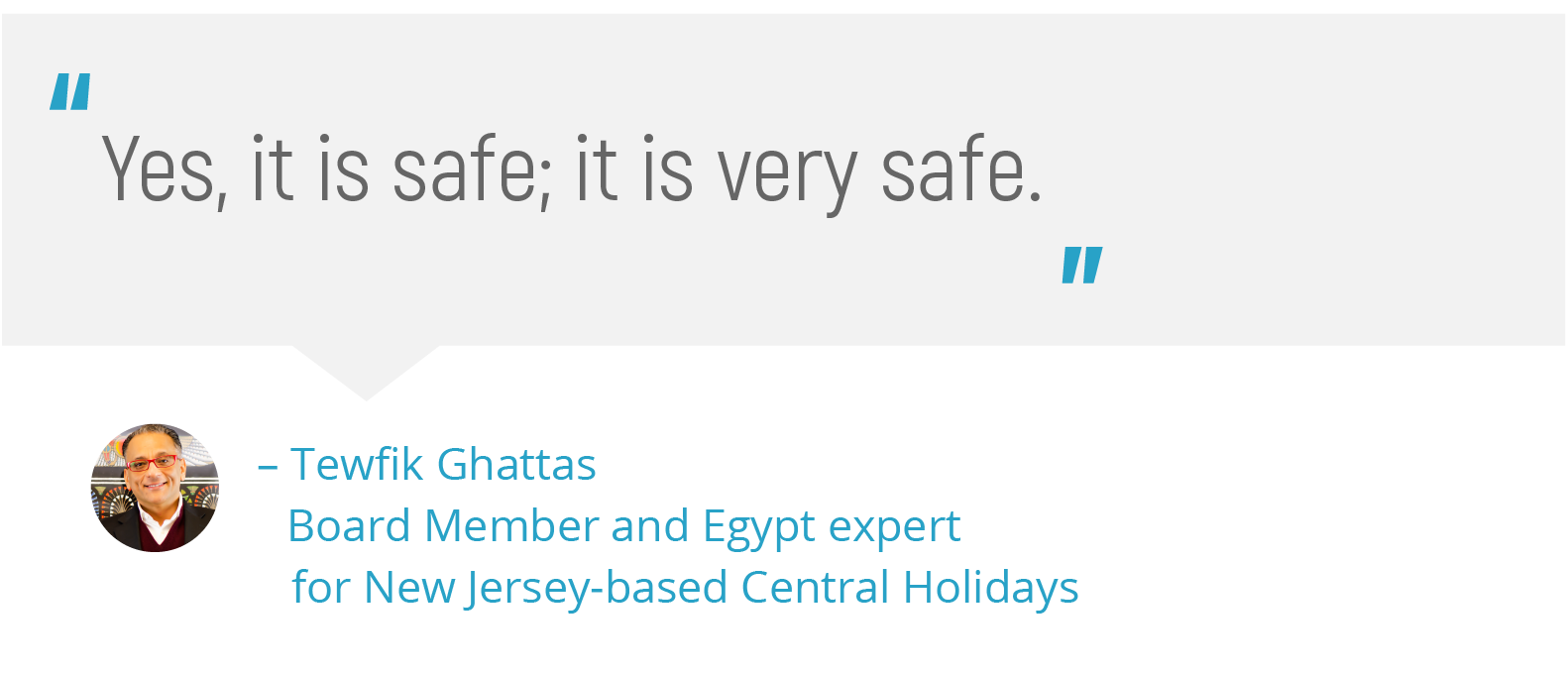 Travel experts concur; as blog Going Awesome Places put it: " Egypt is very safe to travel as long as you stick to certain destinations, work with a reputable local tour operator, and be a smart traveller."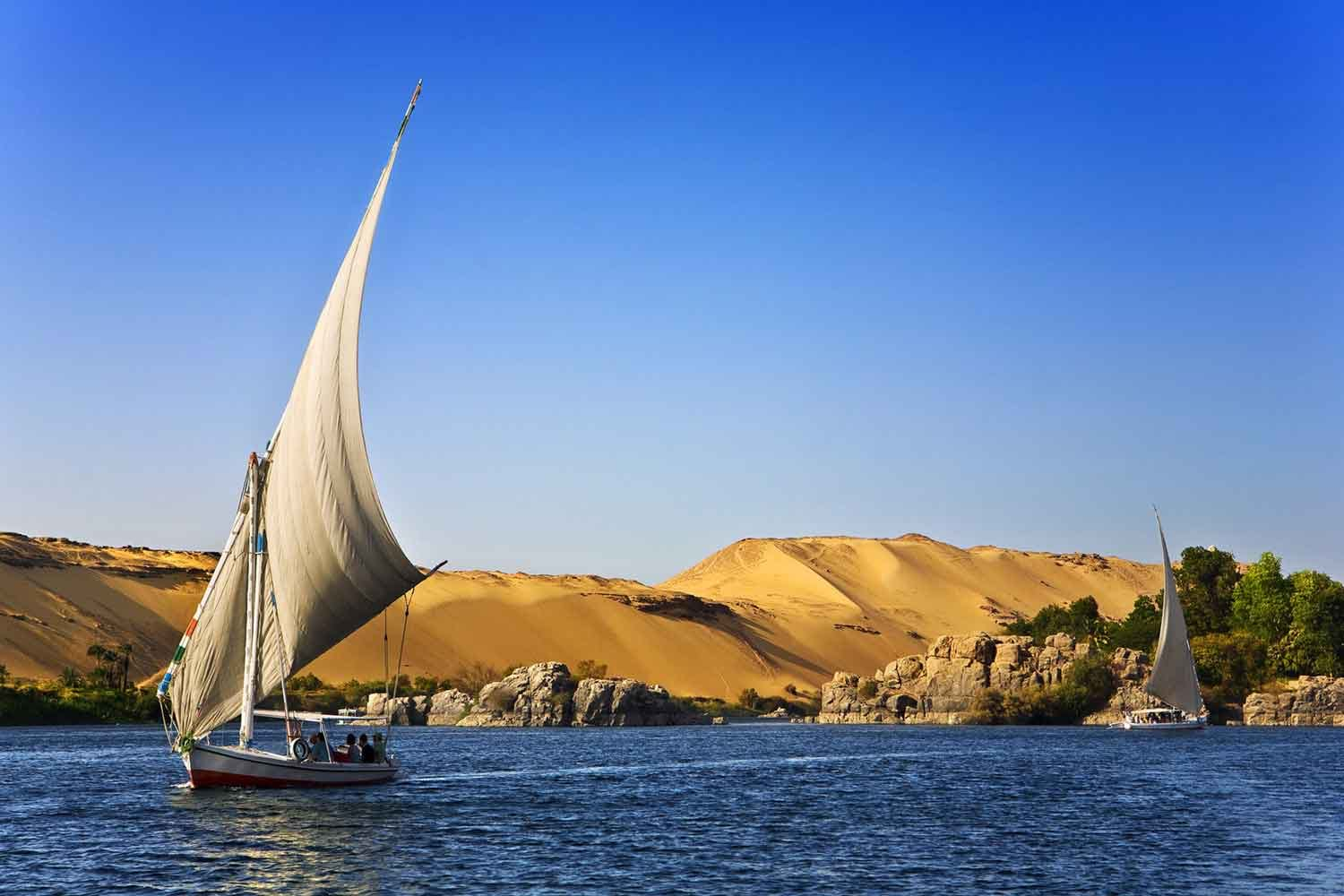 Photo credit: Flying Carpet via Unsplash


Here are some of our tips for making your Egyptian vacation safe and memorable:


1. GO WITH SOMEONE WHO KNOWS EGYPT


"You may only go to Egypt once in your life – you owe it to yourself to see it with someone who really understands it, who speaks English well enough to explain it to you, and who loves it as much as I do," Ghattas says.
If that seems costly, he explains that seeing it right means you may not need to come back and see it again – though he certainly encourages you to.

2. LISTEN TO THE STATE DEPARTMENT


The State Department has rated Egypt as a level-three (exercise increased caution) country, because of a combination of factors, including COVID-19 and terrorist threats.


There is a do-not-travel recommendation for the Sinai Peninsula (except for the resort city of Sharm El-Sheikh), the Western Desert, and most border areas.


Egypt's status did not change after terrorist attacks in 2018 and 2019; instead, the rating and the incident reinforce the reality that infrequent attacks on tourists occur, though the chances are small of a tourist becoming a victim.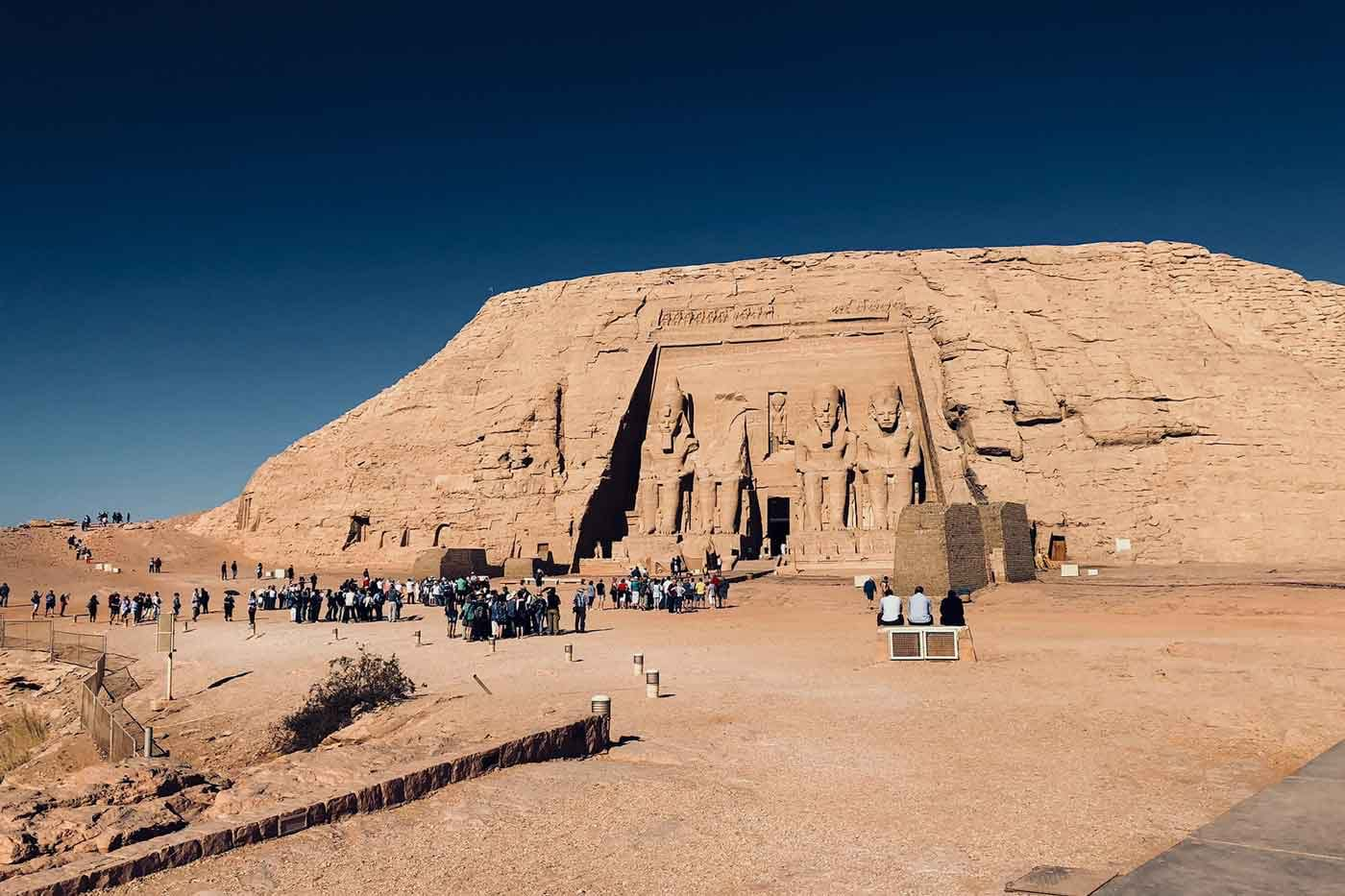 Photo credit: Ali Hegazy via Unsplash
3. TAKE SCHEDULED TOURS OF MAJOR ATTRACTIONS


One reason why Ghattas recommends seeing Egypt with a reputable tour operator is that admissions to major attractions like the Pyramids, Luxor, and Abu Simbel can be squared away before arriving at the destination.
It can sometimes be confusing to understand whether a standard admission to the pyramids also includes admission to the passageways inside the pyramids (note: it doesn't).
By pre-purchasing or going with a tour, you know what you're going to see before you arrive at your destination.
One of the perks of taking a Nile cruise is that admissions to these attractions are often included as part of the price (making cruise insurance important for these trips).

4. WATCH FOR PICKPOCKETS AND PURSE-SNATCHERS IN BIG CITIES


Egypt is nearly crime-free. Most crime is petty theft, with little violent crime. Still, you need to keep alert when walking through densely populated areas of Cairo or Alexandria, just as you would in other large urban areas around the world.
If you do have trouble, follow the advice of Lonely Planet: "If you face any issues that you believe require law enforcement interference, look for police officers with a tourism police badge on their shoulders – it's a navy blue half sleeve with a gold eagle in the middle, and "Tourism and Antiquities Police" written at the bottom."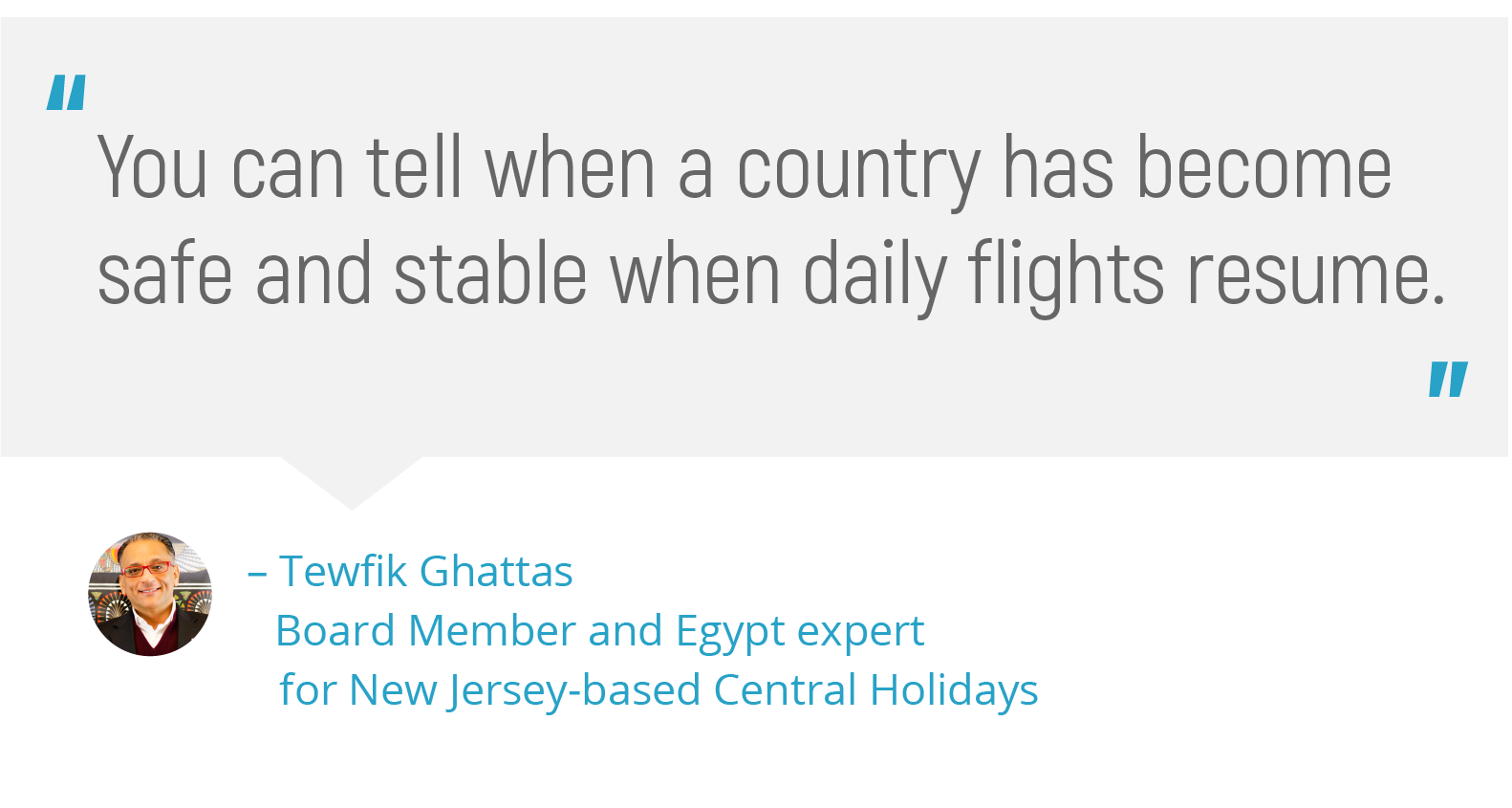 Ghattas recommends that if you want to visit Egypt in the coming year, a tour operator will have the largest selection of times and flight availabilities; otherwise, you'll need to be flexible and/or creative – booking a flight to Europe and trying to get to Egypt via Europe, for instance.


Because of potential difficulties finding flights, travelers are encouraged to investigate purchasing flight protection (like that offered by Berkshire Hathaway Travel Protection) that can cover delays, cancellations, missed connections, and other flight mishaps.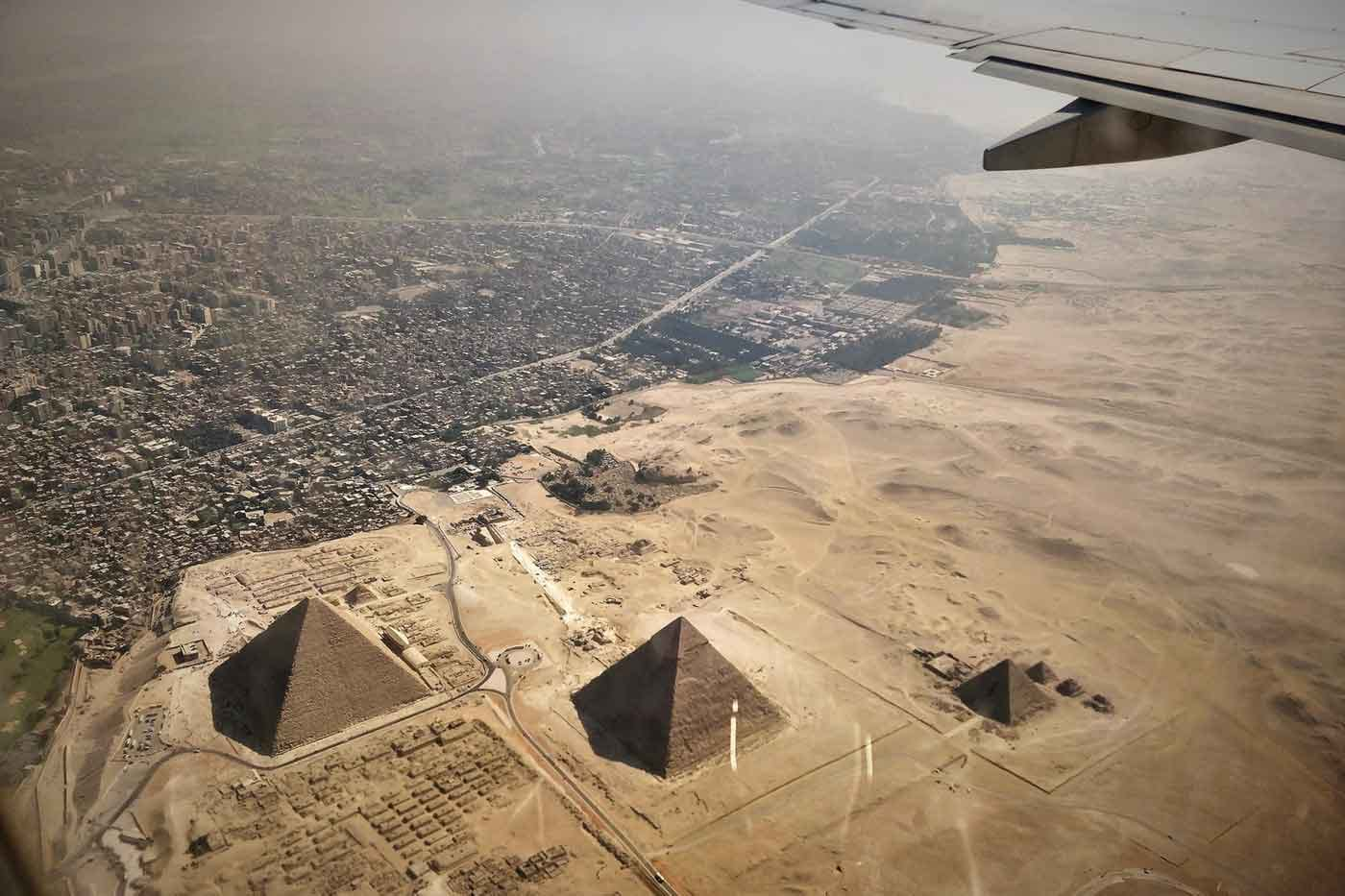 Photo credit: Dario Morandotti via Unsplash
5. BE PREPARED FOR CRAZY AIRPORTS


A major safety step occurred in 2017 when the Egyptian government began inspecting airports and certifying them as safe. That step encouraged airlines to resume regular service to Egypt, according to Ghattas, and helped spur tourism.
However, air travel in Egypt can have some rough edges. According to the State Department, there can be unruly crowds outside terminals at Cairo International Airport. In addition, unauthorized chauffeurs and "set fare" taxis are common.


Best bet: Take a tour, where all of this is taken care of for you.


Next best bet: Have your hotel arrange transportation from the airport to your hotel. If that's not possible, take an Uber.


6. GET A VISA


An Egyptian visa is $25 U.S. cash. If you don't have cash, hit the ATM.
You can buy your visa right at the airport. Stick it in your passport as soon as you get it to avoid getting kicked to the back of the customs-and-immigration line.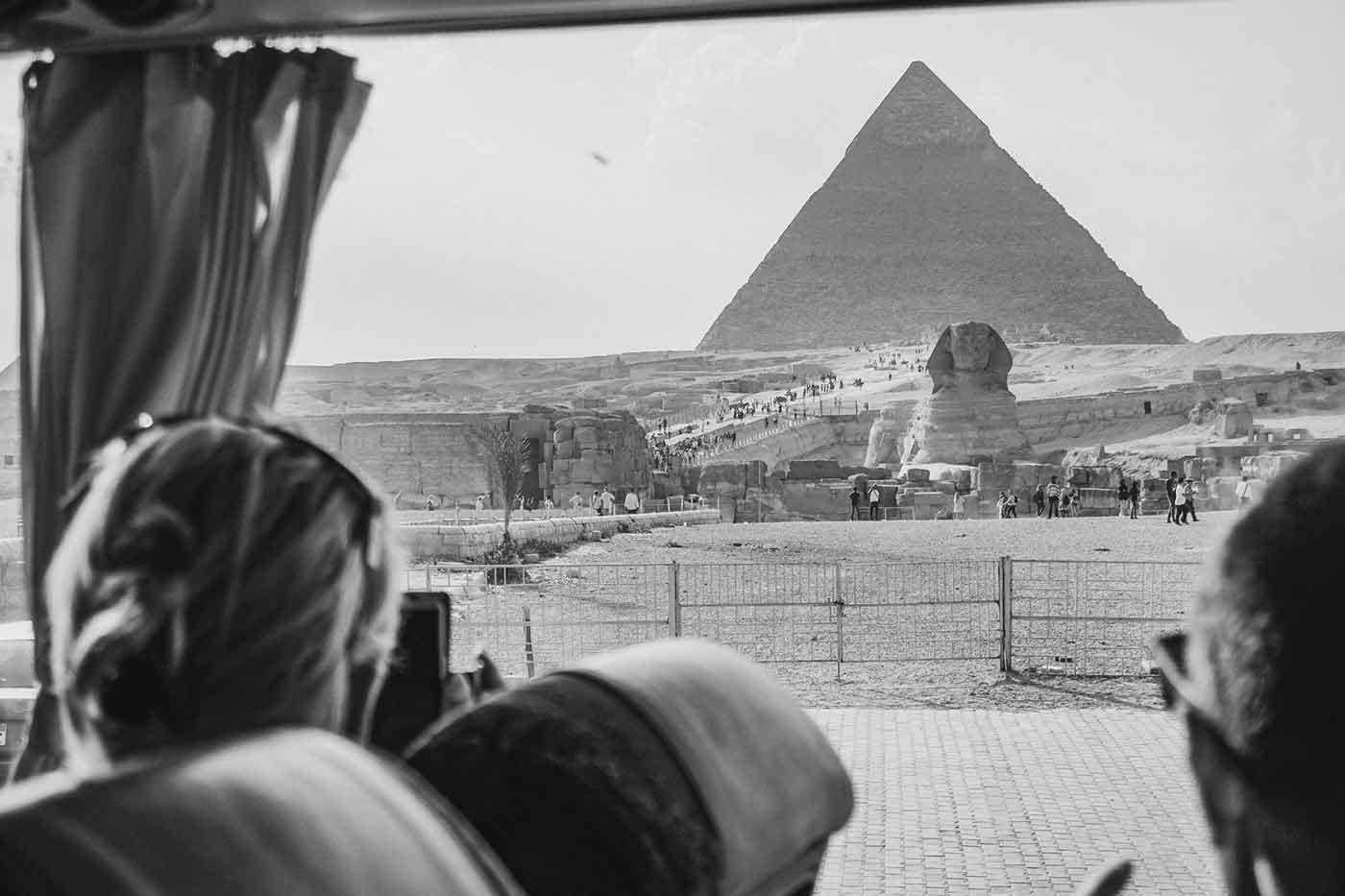 Photo credit: Stefan C. Asafti via Unsplash
7. EXPECT SOME WILD TRAFFIC


Here's another reason why you might want to stick to tour buses: Driving around Cairo is insane. A 30-minute trip might take three hours, and when traffic does move, it moves – at a frantic, lawless pace.
The best description of Egyptian traffic comes from the U.S. State Department, which does not usually expound at length about traffic safety. It notes that:
Egypt has one of the world's highest occurrences of road fatalities.

Traffic rules are often ignored and occasionally enforced.
This can mean:
Poorly marked roads

Cars driving at night without headlights

Cars driving the wrong way on one-way streets

Pedestrians and animals in the road
There are few alternatives to driving around Cairo outside of the metro, which is specifically not recommended by the State Department.


Your best choices outside of the tour bus: fly when you can and if you must drive, hire an experienced local through your hotel.
8. PRACTICE TAXI ETIQUETTE


According to the State Department, foreigners can occasionally be taken for a ride (so to speak) by Egyptian taxi drivers who claim their meter is broken. Know the going rate for a taxi ride before you get in a cab, and hold firm on your price.
Female solo travelers should not talk with taxi drivers other than to exchange basic pleasantries, and women should always sit in the back seat of a taxi.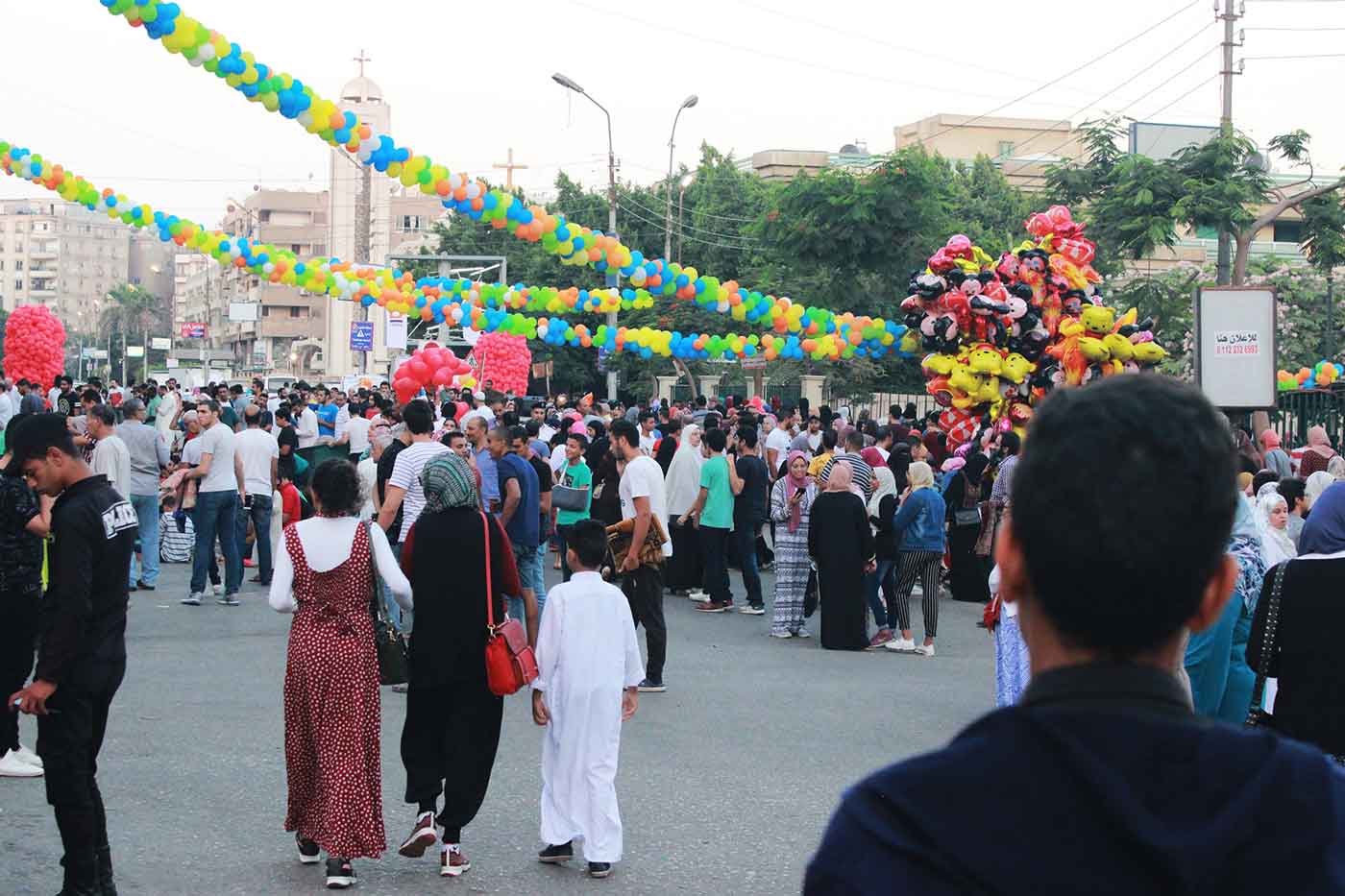 Photo credit: Gamal Eldin via Unsplash
9. AVOID DEMONSTRATIONS


People take to the streets in Egypt, and sometimes peaceful protests can turn violent. Bystanders can get caught up in the mass arrests that can follow violent protests.
There are more impressive – and safer – things to see in Egypt than protests. All things considered, move along.
10. ENJOY THE SAHARA, BUT BE CAREFUL


The Egyptian Sahara occupies more than half the country, but it's not just one huge sea of sand. There's the Western Desert (which contains the White and Black Deserts), the Eastern Desert, the Great Sand Sea, and the Sinai Desert – all beautiful in their own ways.


The Sahara is vast and spectacular, but it can also be dangerous for an inexperienced traveler. If you plan on doing more than just dipping your toe in the sand, take a tour or hire an experienced guide.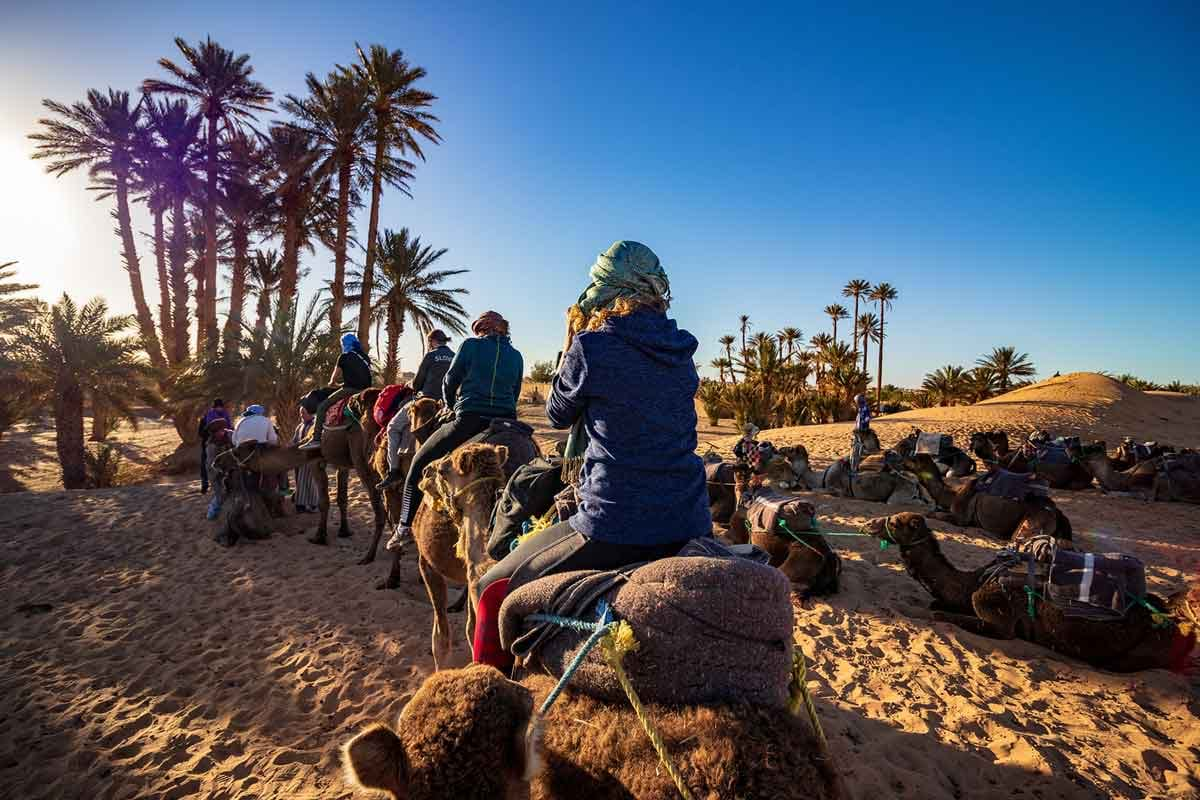 Photo credit: Tomáš Malík via Unsplash
11. EXERCISE MODESTY


Egypt is a Muslim country. As a result, the British government advises travelers, "Dress modestly, especially in rural areas, mosques and souqs (markets). Women's clothes should cover the legs and upper arms. Men should cover their chests. Public displays of affection are frowned upon."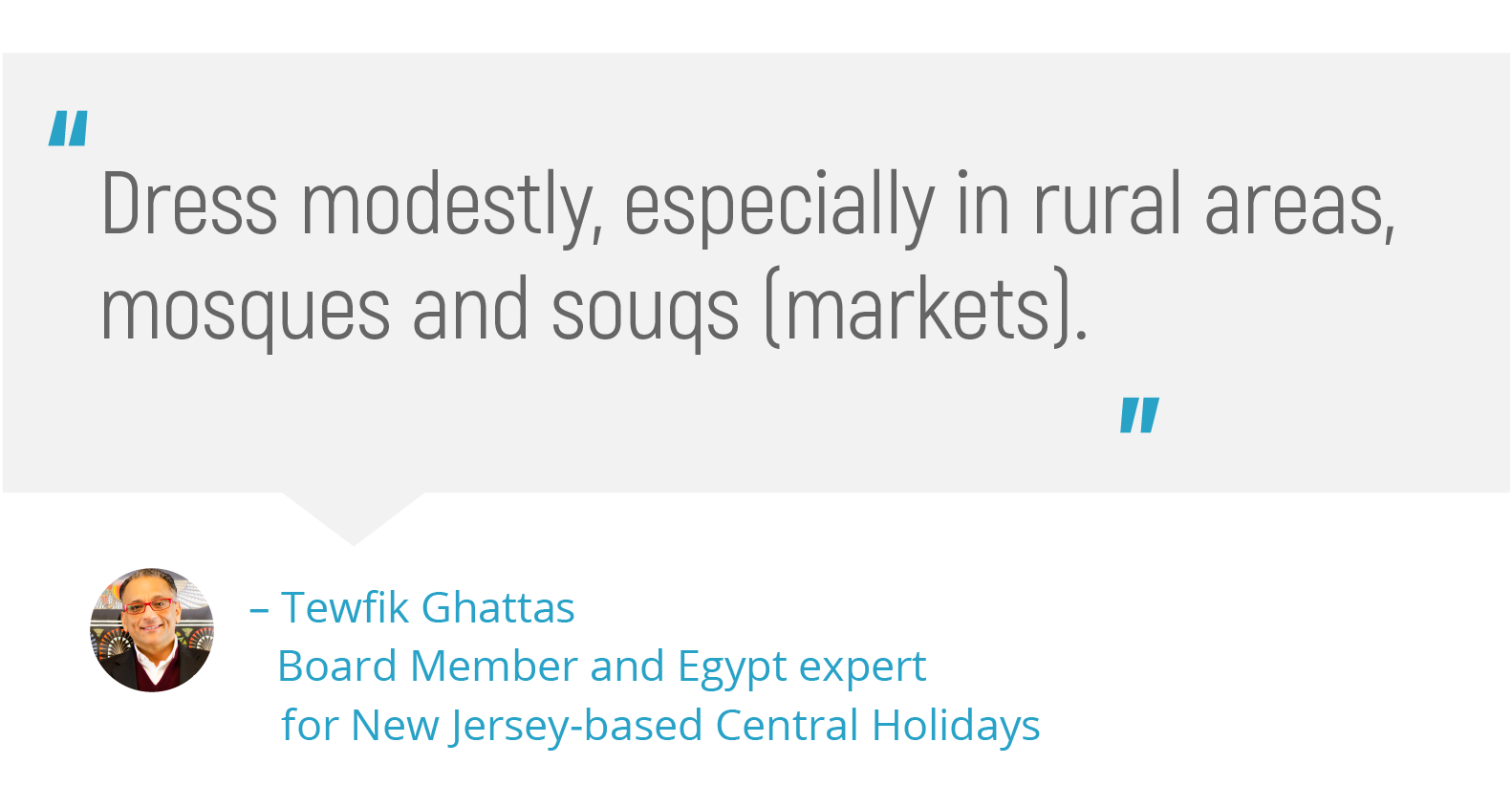 Also, alcohol consumption is banned outside of licensed bars and restaurants.
If you follow these simple tips, your trip to Egypt will be the trip of a lifetime.
"Egypt is not for Egyptians only; it is for humanity," Ghattas concludes. "When you will be in front of Abu Simbel, or the Pyramids, or the temple in Luxor, you will see things you cannot describe in words. Only with your heart will you feel all of these things. And it will be a permanent memory."
Enjoy your Egyptian vacation, and if you have questions on how travel insurance can help protect you when you travel to Egypt, consult our handy guide here.
Safe travels!
---
---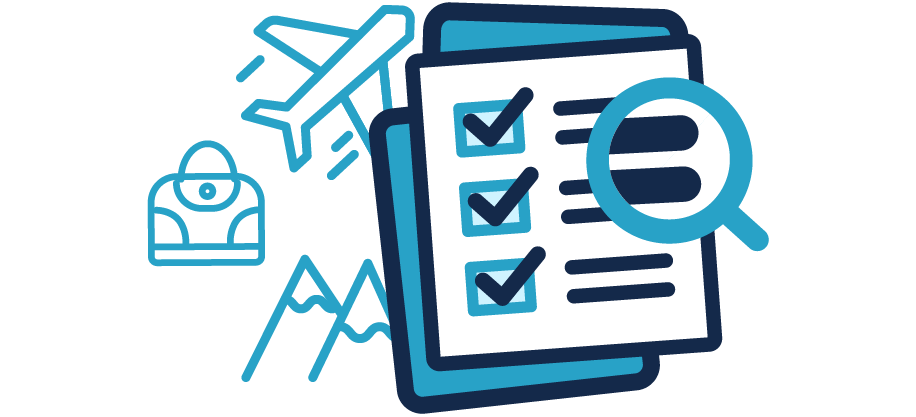 Questions About Travel Insurance?


Check out our online guide, "What Is Travel Insurance All About?" We've provided in-depth answers to all your travel insurance questions, starting with the basics.
---
Back To All Blogs