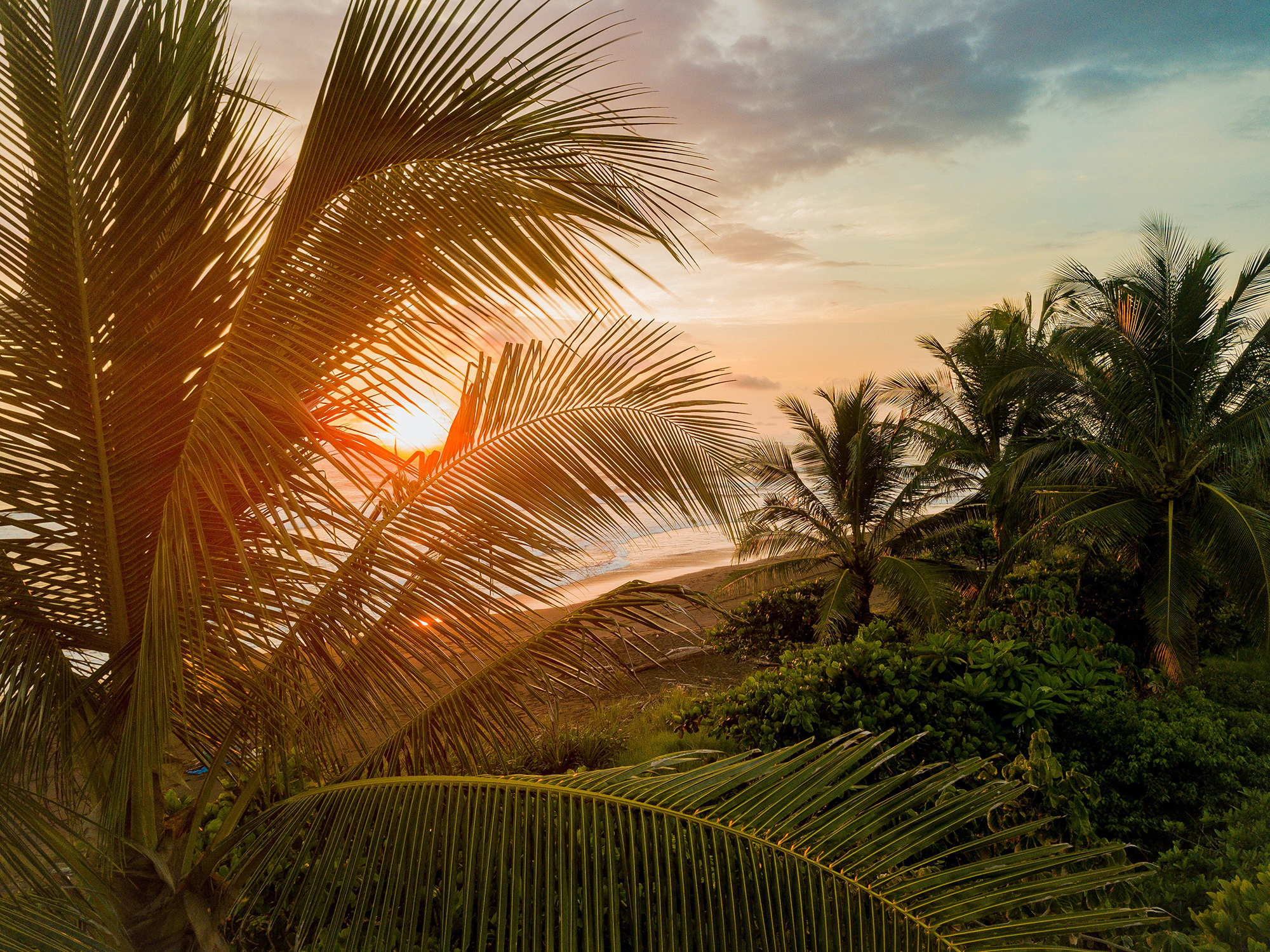 Photo by Samuel Charron on Unsplash
IS IT SAFE TO TRAVEL TO COSTA RICA IN 2023?
Given all that's gone on in the world, travelers are questioning everything, even whether it's safe to go to Costa Rica, the traditional safe-but-exotic destination for backpacking trips and Spanish Club excursions.
The good news is that Costa Rica lives up to its billing as one of the safest countries in the Western Hemisphere. By taking a few simple precautions you can have a great time and enjoy the country's cities, beaches, rainforests, and mountains.



NUMBERS SHOW COSTA RICA'S SAFETY


Here's Costa Rica by the safety numbers:
31:

The annual

Safest Places Ratings

from Berkshire Hathaway Travel Protection place Costa Rica 31st out of 42 countries, and safest in the region, though in the past the country has been ranked as high as 23rd out of 56.
39:

One of the fascinating facts about Costa Rica is that the country has not had a standing army since 1949. For that reason and others, including a low incarceration rate, the

Global Peace Index

ranks the country 39th out of 163 countries and tops in the region.
2:

Finally, the State Department gives Costa Rica a level-

2 ("Exercise Increased Caution")

rating.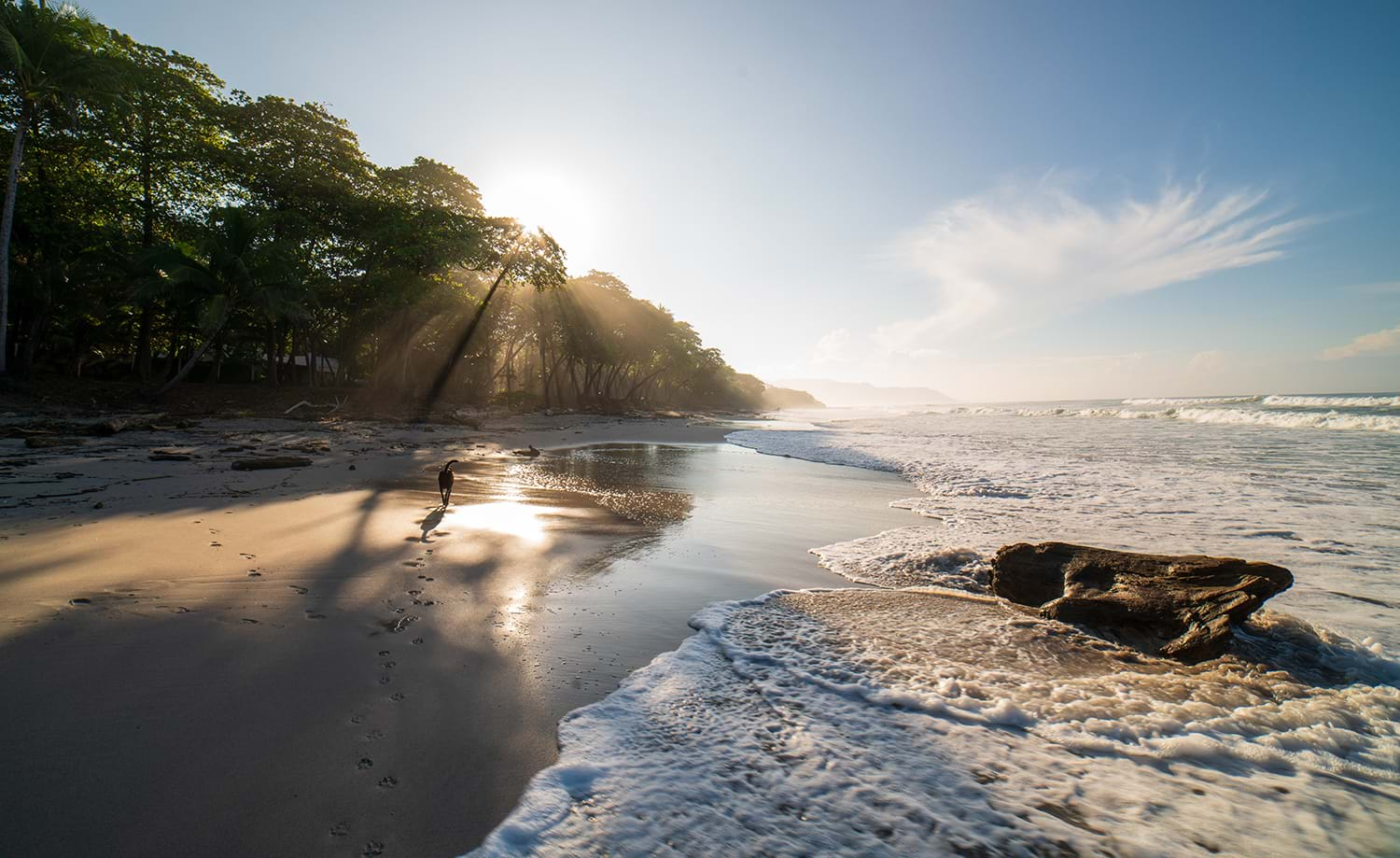 Photo by Nathan Farrish on Unsplash


COSTA RICA AND COVID


There are no COVID-related restrictions for American travelers to Costa Rica. However, travelers should check the State Department's Costa Rica travel advisory page regularly, check the U.S. Embassy's page, and enroll in the Safe Traveler Enrollment Program (STEP) to receive regular travel alerts for Costa Rica.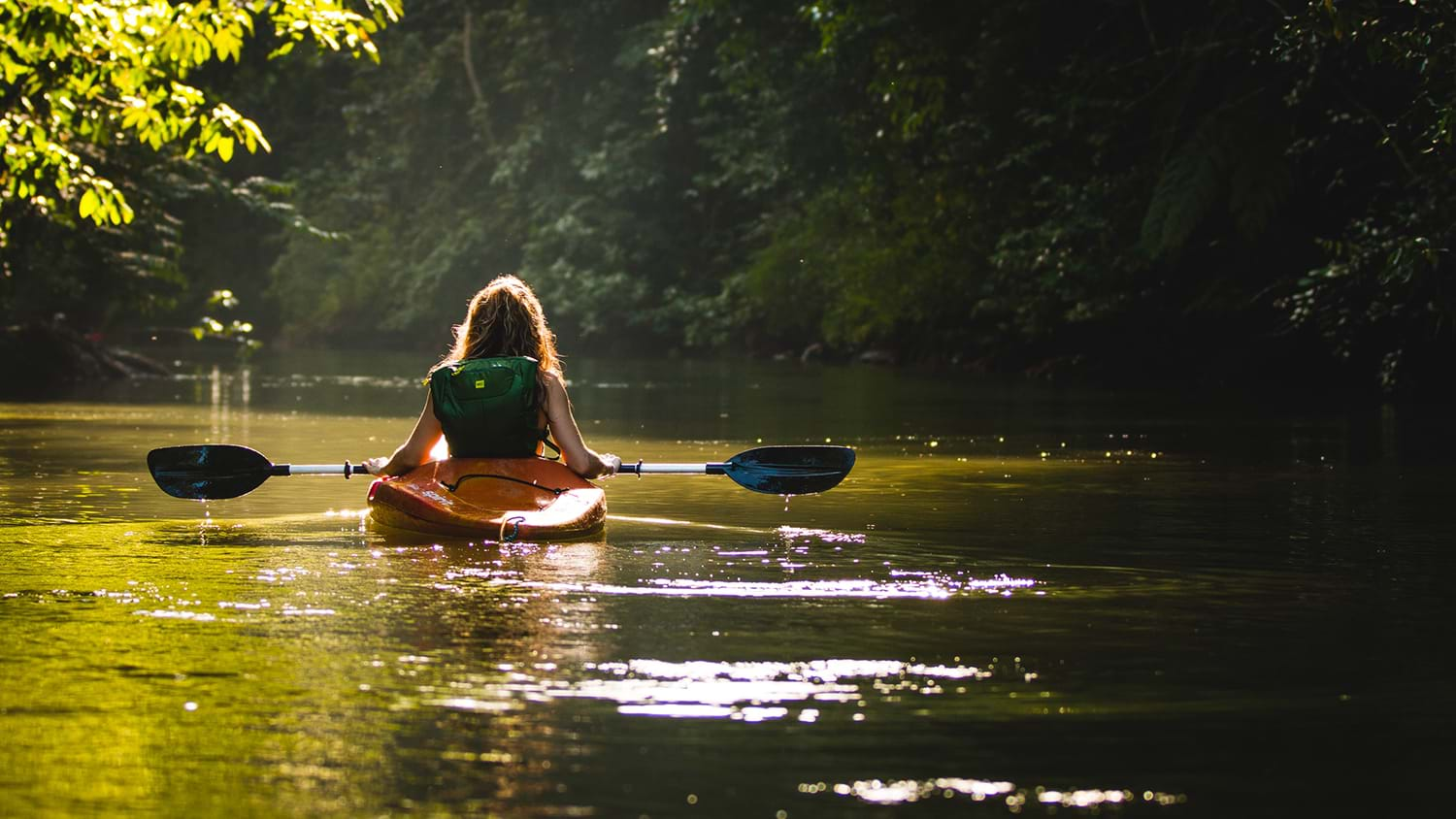 Photo by Filip Mroz on Unsplash
HOW TRAVELERS CAN STAY SAFE


Beyond getting vaccinated, there are several ways travelers can stay safe when they travel to and around Costa Rica.
However, safety measures can vary based on where you are and what you're doing.


Getting around
Petty theft is common at bus stations. Look like you know where you're going and what you're doing, and keep a particular eye on your belongings.
If you're using an ATM at a bus station, cover the keypad with your hand and look around before entering your PIN.
Beware of good Samaritans offering to carry your bags in bus stations and airports. It's often a scam.


Driving
According to the U.S. government's Overseas Security Advisory Council (OSAC), "Driving can be extremely challenging, even to the most experienced driver."
The OSAC report goes on to cite:
Bad roads, with many potholes

Roads too narrow and winding to accommodate traffic

Poor lighting and marking of roads

Frequent traffic jams

Multiple accidents

Ignorance of traffic laws and speed limits
If you do decide to drive in Costa Rica in spite of all that, be careful.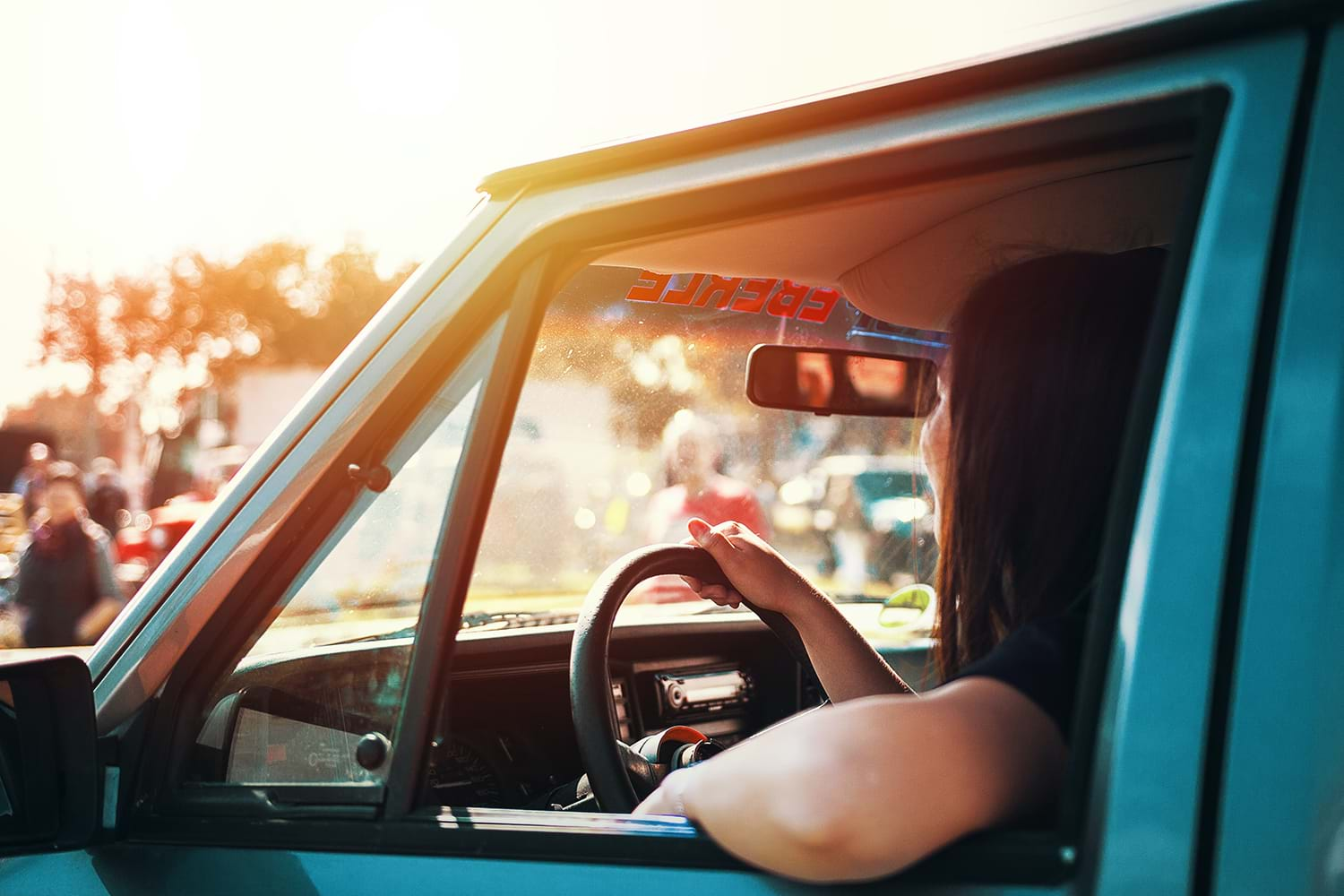 Photo by William Krause on Unsplash


Taxis
Only use cabs from reputable companies – generally red or orange cars with a yellow triangle on the door and functioning meters. Uber is also an option.


Flying
Flying is generally safe and reliable. However, smaller planes that fly into the interior are often grounded by weather and/or volcanic activity. This can wreak havoc with travel plans, making travel insurance more of a must-have for these trips.


In the cities
San José is Costa Rica's largest city, a vibrant place and the country's capital, but also one of the places in Costa Rica where crime is a particular concern.
As OSAC notes, "There is considerable risk from crime in San José."
The agency goes on to state, "While the vast majority of visitors to Costa Rica do not become victims of crime … Theft is common in highly populated and tourist areas, particularly in cases where individuals do not closely watch personal belongings.
"The most common types of theft that occur include vehicle burglary, home robbery, pickpocketing, smash-and-grab, mugging, and purse/wallet snatching … Crimes that are more serious (e.g. armed robbery, sexual assault, and homicide) do occur, although less frequently."
To make yourself less of a target in the cities:
Avoid going out alone at night

Dress modestly and don't show fancy clothes or jewelry

Be aware of your surroundings

Let people know where you're going

Split up money and valuables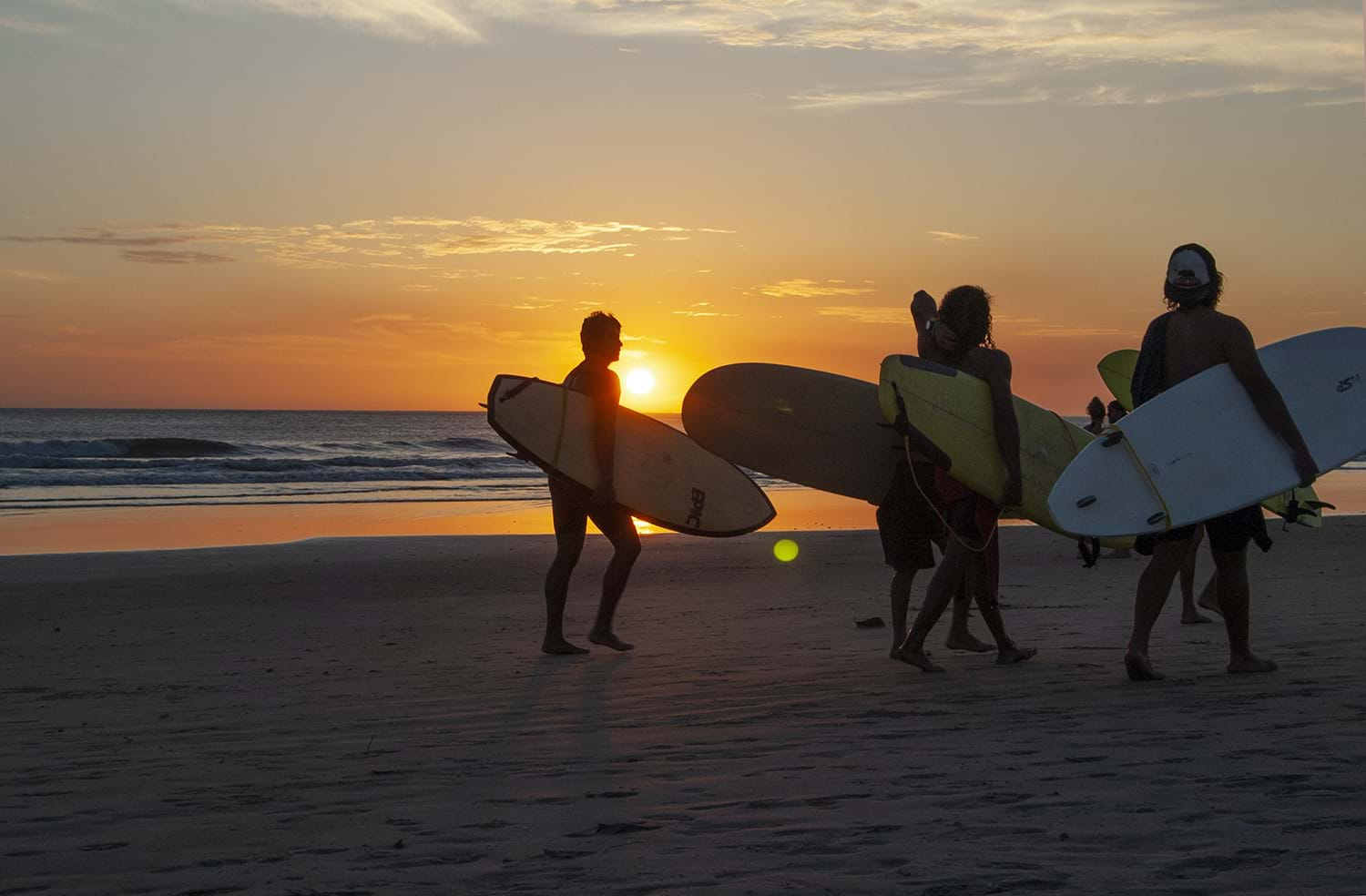 Photo by Delphine Beausoleil on Unsplash


On the beach
Unlike many other Central American countries, Costa Rica has a lot of lifeguards. However, that doesn't mean they'll be on every beach when you want to swim.
Regardless of whether there's a lifeguard present, and no matter how safe the water is, you need to exercise caution.
In addition, you need to have a plan for keeping your passport, wallet, phone, and other important stuff safe when you're at the beach – and especially when you're in the water.
If the beach doesn't have secure lockers available, you'll need to carry the important stuff with you, making a waterproof swim pouch or fanny pack (like the ones made by Booe) a must. However, make sure the pouch you choose is 100% waterproof, and follow all instructions for use.


In the backcountry
Costa Rica is a great country for backpackers, and explorers of all types. If you do decide to go exploring in Costa Rica's amazing national parks, follow these safety tips:
Be careful in the gateway cities.

According to

The Broke Backpacker

,

crime is higher in

Quepos

and other cities that often serve as entry points for the national parks.
Let people know where you're going.

Give them a rough itinerary, knowing that you won't always be reachable by phone.

Avoid accepting rides from strangers.

Pack mosquito repellent that's high in DEET.

Costa Rican mosquitoes are nasty – and they often carry disease.

Watch the weather.

Major weather events are relatively rare in Costa Rica, but according to the

Organisation for Economic Cooperation and Development

, the country is susceptible to earthquakes, floods, tropical storms, and hurricanes.
Make sure you choose travel insurance

with high levels of coverage for medical emergencies and medical evacuation.

ExactCare Extra®
from Berkshire Hathaway Travel Protection has up to $50,000 in medical and $500,000 in evacuation coverage.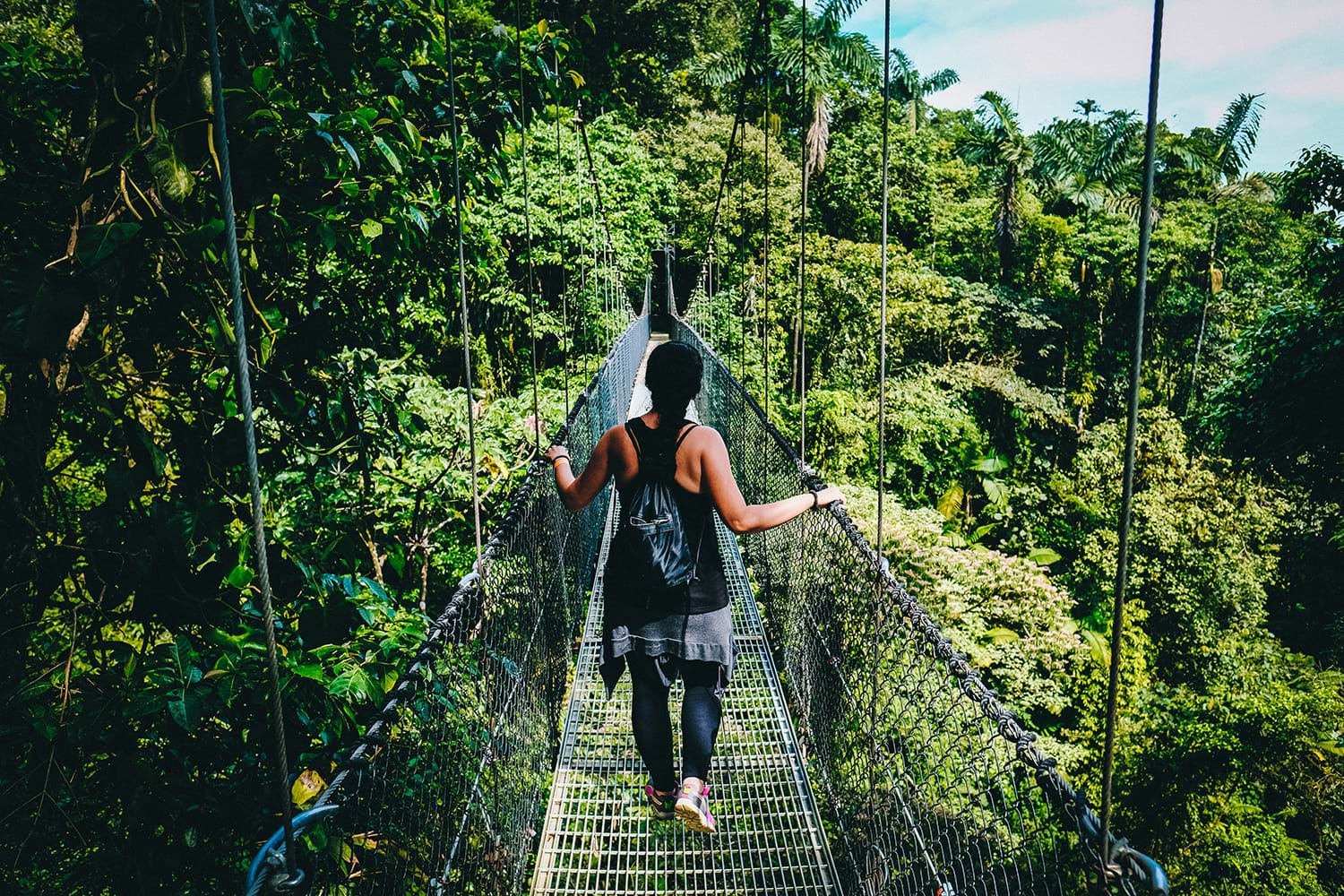 Photo by Fabio Fistarol on Unsplash


If you get sick
Speaking of mosquitoes and medical emergencies, zika – remember that? – is still a pretty big deal in Costa Rica, hence the admonition to pack mosquito repellent.
Zika's incubation period means you may not get sick in-country, but there are plenty of other maladies that you can contract – not to mention injuries from falls and car accidents.
Oh, right – and COVID.
Self-quarantine if your symptoms match those of COVID. Costa Rica has outstanding healthcare, so don't be afraid to call a doctor; just be sure to let your travel medical insurance carrier also know about your medical issues, so they can help arrange payment and coordinate care.
There's a reason why the State Department and the Costa Rican government recommend travel medical insurance. If you have a medical emergency, it just makes everything easier.


If you lose crucial documents
Whether you leave your passport on the beach, lose it in the rainforest, or have it stolen from your backpack, getting a replacement can be difficult.
Two things can really help:
Enrolling in STEP

gets you contact information for and the location of the nearest embassy or consulate, so you can expedite the process of getting a replacement.
The travel assistance

included with every Berkshire Hathaway Travel Protection plan can help make calls on your behalf and keep working with the necessary parties while you keep traveling.
You can help yourself as well. Make multiple copies of important documents and keep them in multiple locations. Spread around money and credit cards.
Costa Rica really is one of the safest and most beautiful destinations in the Western Hemisphere for American tourists. A few simple precautions – and travel insurance from BHTP – is all it takes to have a great time.
---
---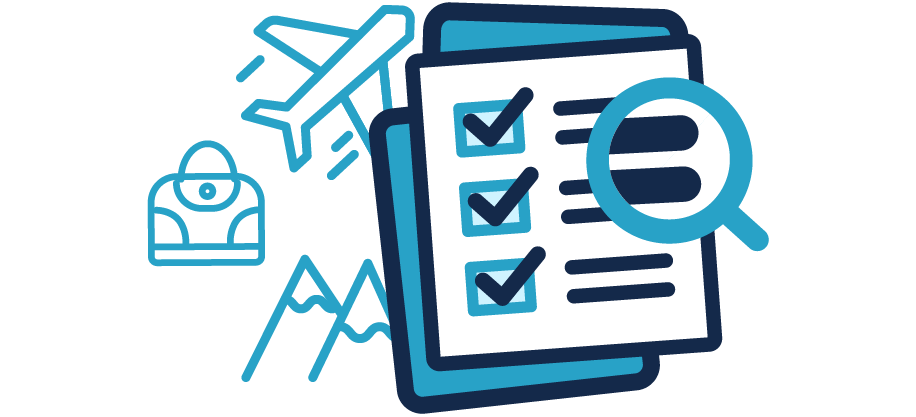 Questions About Travel Insurance?


Check out our online guide, "What Is Travel Insurance All About?" We've provided in-depth answers to all your travel insurance questions, starting with the basics.
---
Back To All Blogs