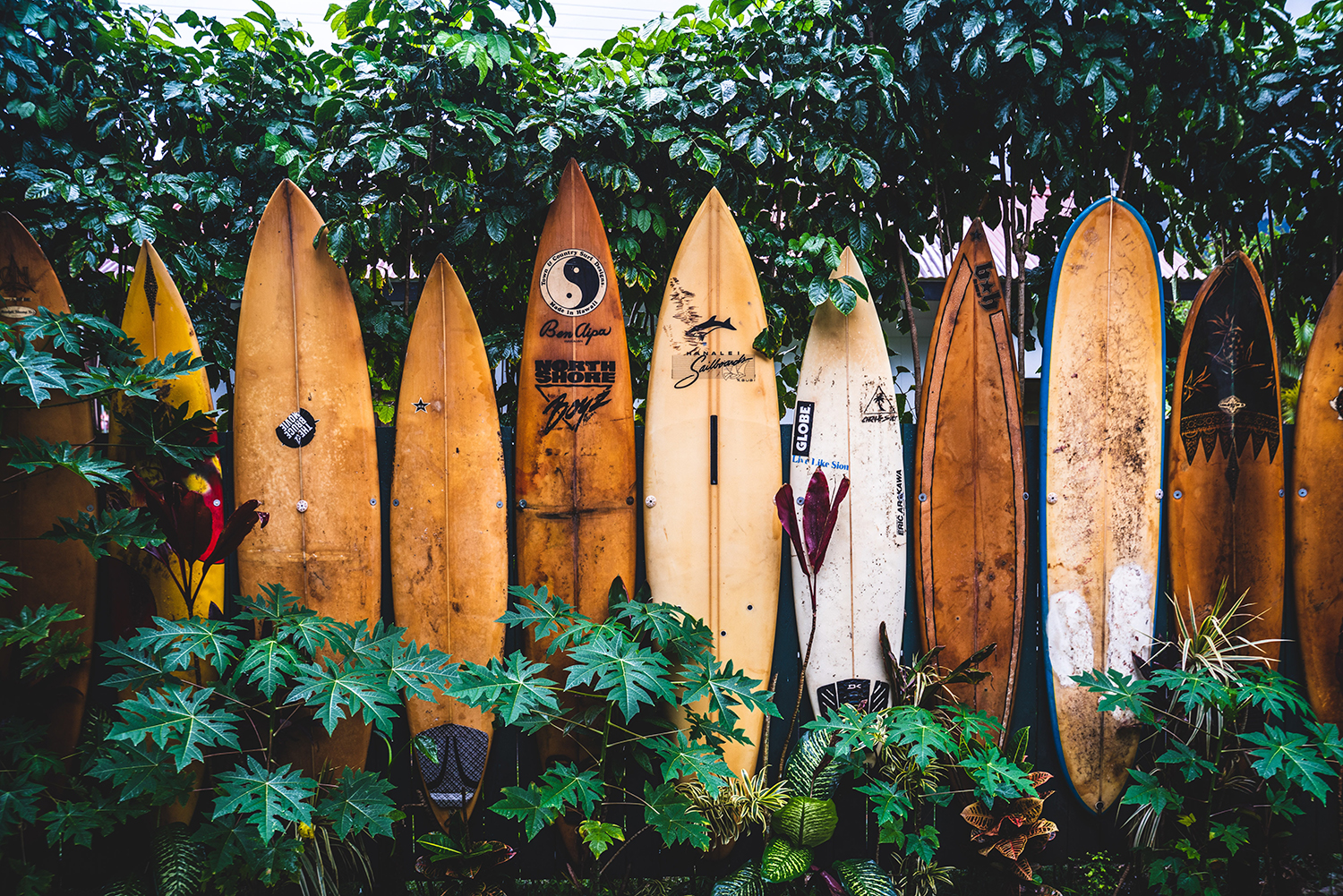 Photo by Tatono Music on Unsplash
IS IT SAFE TO TRAVEL TO HAWAII IN 2023?
Hawaii is one of the safest tropical destinations on the planet – but it's a tropical destination, and if you've never been to the tropics you might be wondering what you need to watch out for in order to have a safe Hawaiian vacation.
The perils can be summed up in a couple of words:


Sun

Nature

Water

Bugs

Disasters


We'll dive into them shortly. First, an overview on Hawaii's safety ratings.

SAFETY MEASUREMENTS


Obviously, since Hawaii is part of the United States there are no travel safety ratings from the State Department. The state is open to Americans with no statewide COVID restrictions.
Honolulu has a composite safety score of 70 from the GeoSure Global safety app, receiving high marks for LGBTQ safety and basic freedoms.
The city also ranked 229th out of 431 cities in the safety rankings from Numbeo, placing it between Columbus, Ohio, and Istanbul, Turkey.
Finally, Honolulu placed 12th in the latest Safest Cities rankings from Berkshire Hathaway Travel Protection.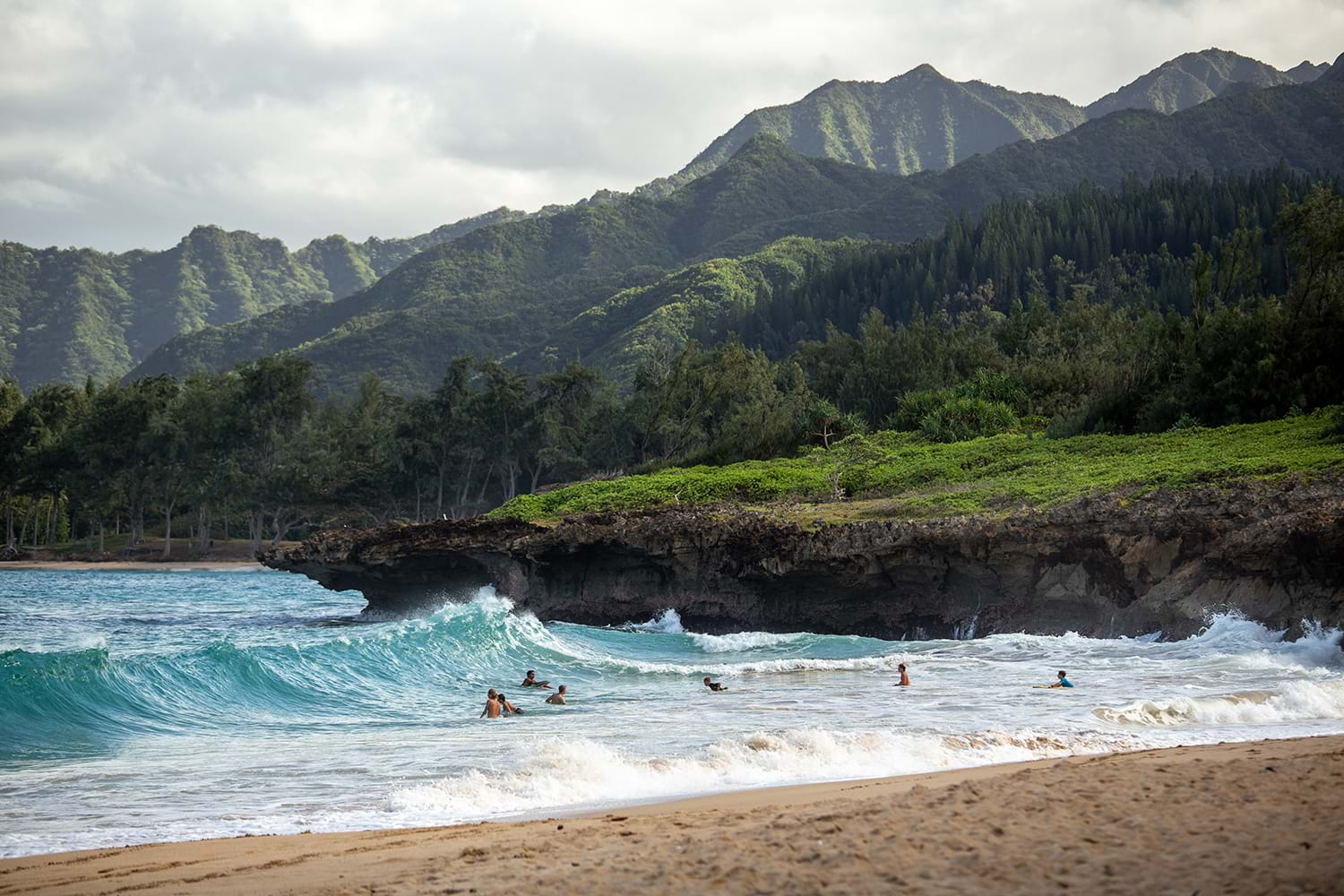 Photo by Luke McKeown on Unsplash

STAYING SAFE IN HAWAII


Having a safe Hawaiian vacation means accounting for the five elements listed above, starting with the sun.

Sun-smart tips


Wear sun-blocking clothing
As we noted in our post on planning a Hawaiian vacation, "Pack for warm weather, but make sure your clothing is breathable and can help protect you from the sun."
What does that mean? Clothing like:
Shirts with hidden mesh panels for cooling

Rash guards and swim shirts

Light, broad-brimmed sun hats with ventilated panels

Long-sleeved, moisture-wicking performance wear

Swimsuit cover ups with sun deterrents
You may have to buy this clothing from specialty stores, online, or on the island, but it will make your vacation so much more enjoyable.
Evenings get cooler, so bring a light jacket. And since it rains almost every day in some parts of Hawaii, a light, breathable raincoat is another good idea.

Use – really use – sunscreen
The tropical sun is intense, and can burn you badly even on hazy or cloudy days.
Because of that, you need to not only use sunscreen, but sunscreen with a higher SPF than you would back home.
Do you use SPF 30 back home? Use SPF 50 in Hawaii. Fair-skinned? You may want to experiment with an even higher number.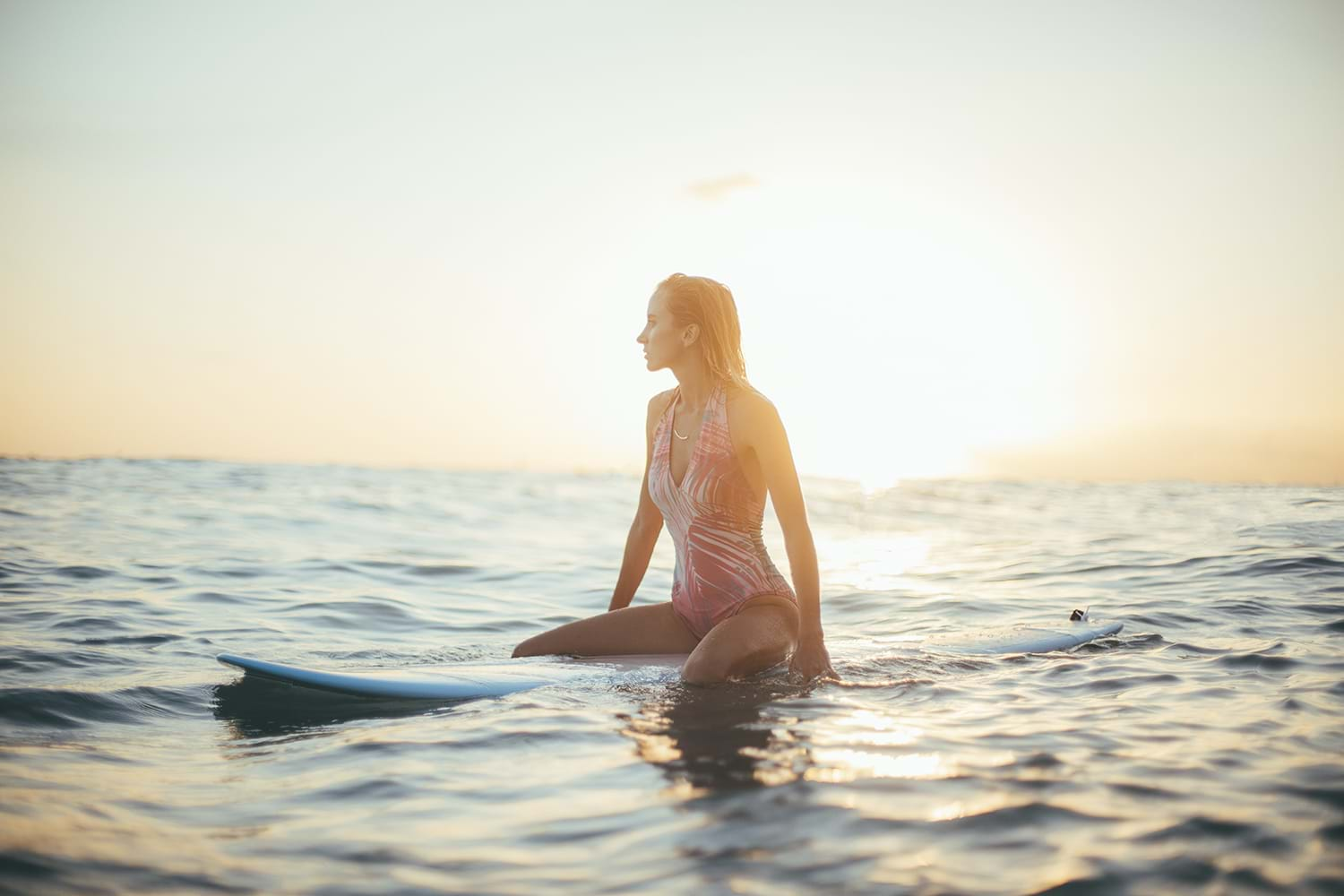 Photo by Chris Osmond on Unsplash

Here are some additional tips for staying safe from the sun in Hawaii:


Don't forget about your lips.

Use a lip balm that's SPF 50 or above.
Consider treating lips, cheeks and noses with a zinc-oxide compound

– the white stuff you see lifeguards wearing.
Avoid sunscreen sprays.

They're hard to apply evenly in breezy conditions.
Don't forget your feet.

Unless you like sandal tans/burns, include the tops of your feet in your sunscreen regimen.
Choose oxybenzone-free sunscreen.

Hawaii requires you to wear this type of sunscreen if you're swimming in the ocean. (The

Environmental Working Group

has tips on finding eco-friendly sunscreen.)
Slather on the sunscreen if you're swimming,

especially if you're snorkeling or swimming just below the surface.
Reapply sunscreen after swimming.


In general, it's prudent to stay indoors between the hours of 11 and 2, when the sun is most intense.
(Note to guys: If you didn't think you were getting bald, a couple hours in the Hawaiian sun will convince you otherwise.)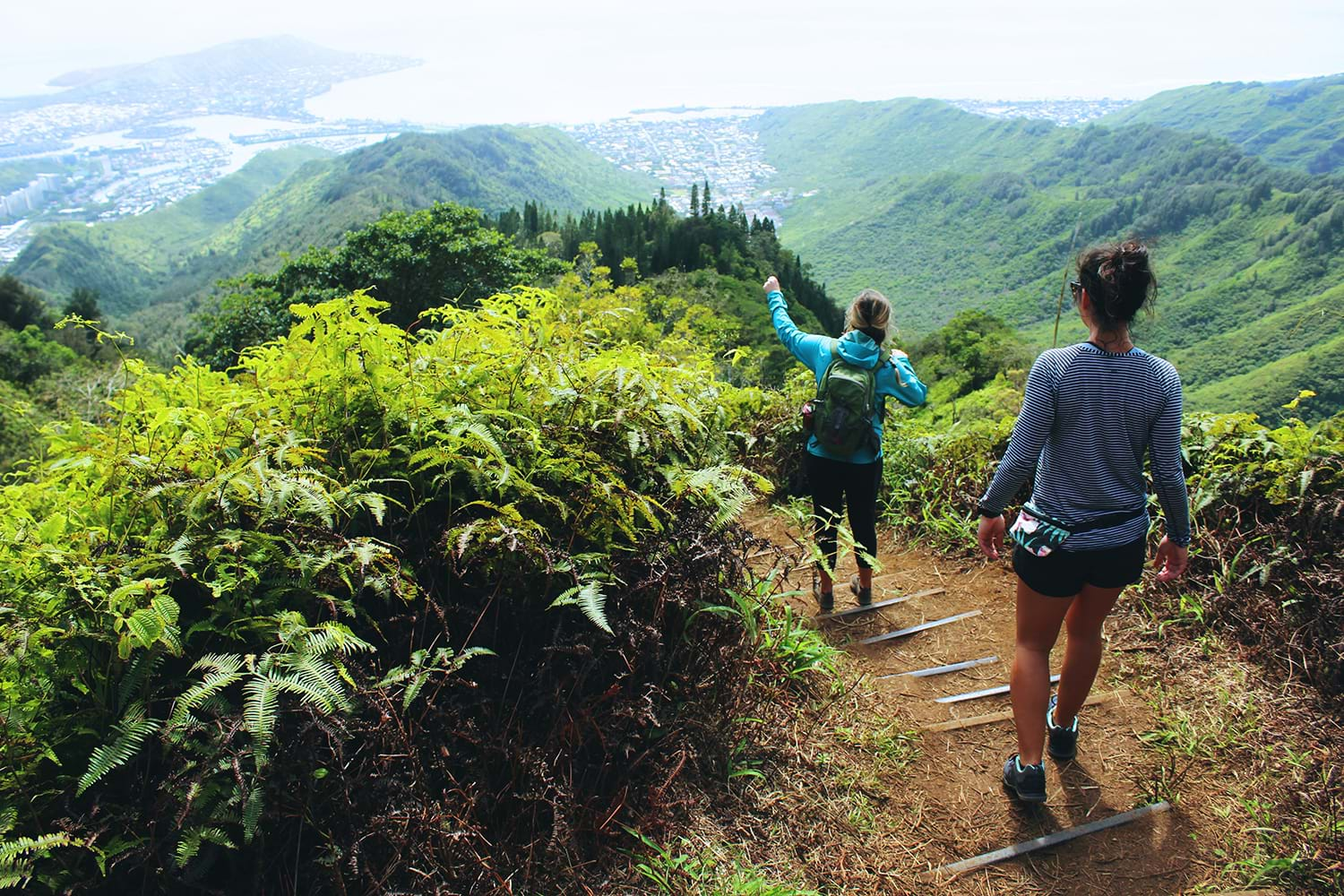 Photo by Drew Farwell on Unsplash

Hydrate … smartly


That hot tropical sun can also dry you out faster than you might think.
Take a high-capacity water bottle (or two) on your excursions, and drink frequently.
If you're in the backcountry and run out of water, avoid filling your bottle from streams. They can contain a bacteria that causes the intestinal disease leptospirosis.

Dealing with nature


Pack footwear with a purpose


Fashion-wise, Hawaiians don't care what you wear on your feet, meaning the shoes you pack should have a purpose.
Choose beach sandals that are great for kicking through sand and kicking around town.
For hiking and climbing, the minimum you want is a closed toe hiking sandal. Don't skimp; choose something with a tough, flexible upper and a lugged sole that can handle mud and slippery stuff.
Depending on how adventuresome you're planning to be, there's nothing wrong with taking full-on hiking boots to Hawaii – and wearing them around town.

More hiking tips


Hawaii's trails can be uneven and muddy. A walking stick is a great idea. In addition:


Stick to marked trails.

Not only are you postponing

the Butterfly Effect, but you're steering clear of uncertain terrain hidden beneath underbrush.
Don't venture off trails when walking on lava fields.

It's easy to go from cool to hot lava underfoot in a matter of steps.
Use guardrails around waterfalls.

The terrain around waterfalls can be particularly treacherous.
Be aware of flash floods.

It rains a lot in Hawaii, and all that water has to go somewhere – usually careening down cliffs to the ocean. It's easy to get swept away.
Don't try to wade across streams.

The current can be strong and the stream depth unclear.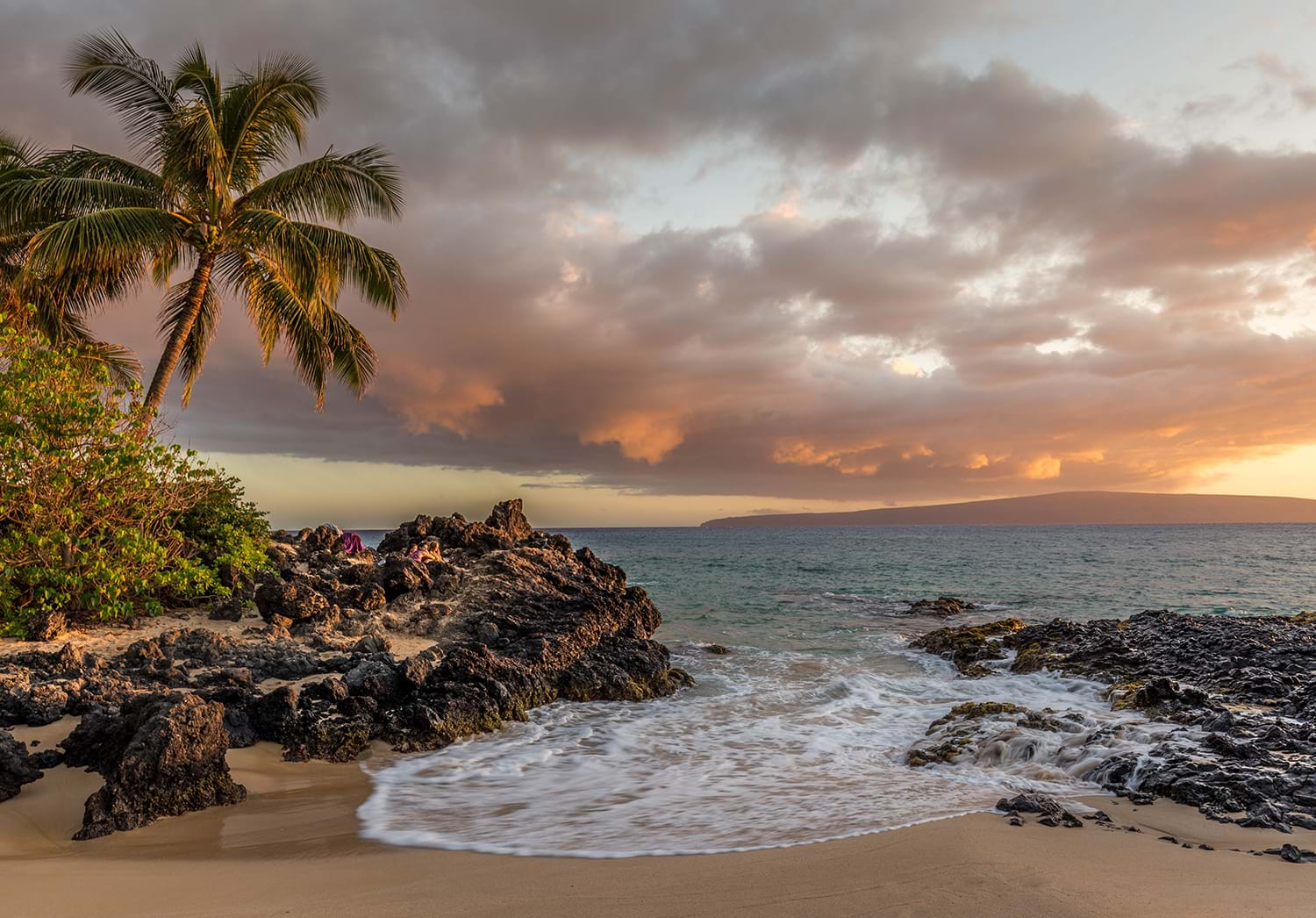 Photo by Christian Joudrey on Unsplash

Water safety tips


Ocean safety


The best recommendation is the simplest: Swim where there are lifeguards. Hawaii has scores of great beaches with lifeguards; there's really no reason to swim anywhere else.
However, surf conditions change rapidly in Hawaii. Before going swimming, look for posted safety signs and check the safety of your beach on the Hawaii Beach Safety website.
In addition to real time beach alerts, the site has beach recommendations, including beaches with lifeguards.
It sounds strange, but never turn your back on the ocean. Massive waves can sweep you away without warning.
In addition:


Don't swim in isolated areas.

Check for posted safety signs.

Avoid swimming at night – including twilight. That's when sharks are closest to the shore and active.

Check the

box-jellyfish predictor calendar for Oahu

and don't swim in the ocean on days marked in red. (And note: There may be jellyfish in the water at any time.)


Beating the bugs


Tropical diseases
Hawaii is actually fairly free of disease. There are mosquitoes, but no malaria. Zika is an occasional problem, as are dengue and chikungunya, though case counts have been below 25 for the last three years Hawaii's health department has kept track.
Fortunately, it's easy to keep these diseases at bay by wearing mosquito repellent with a high DEET concentration.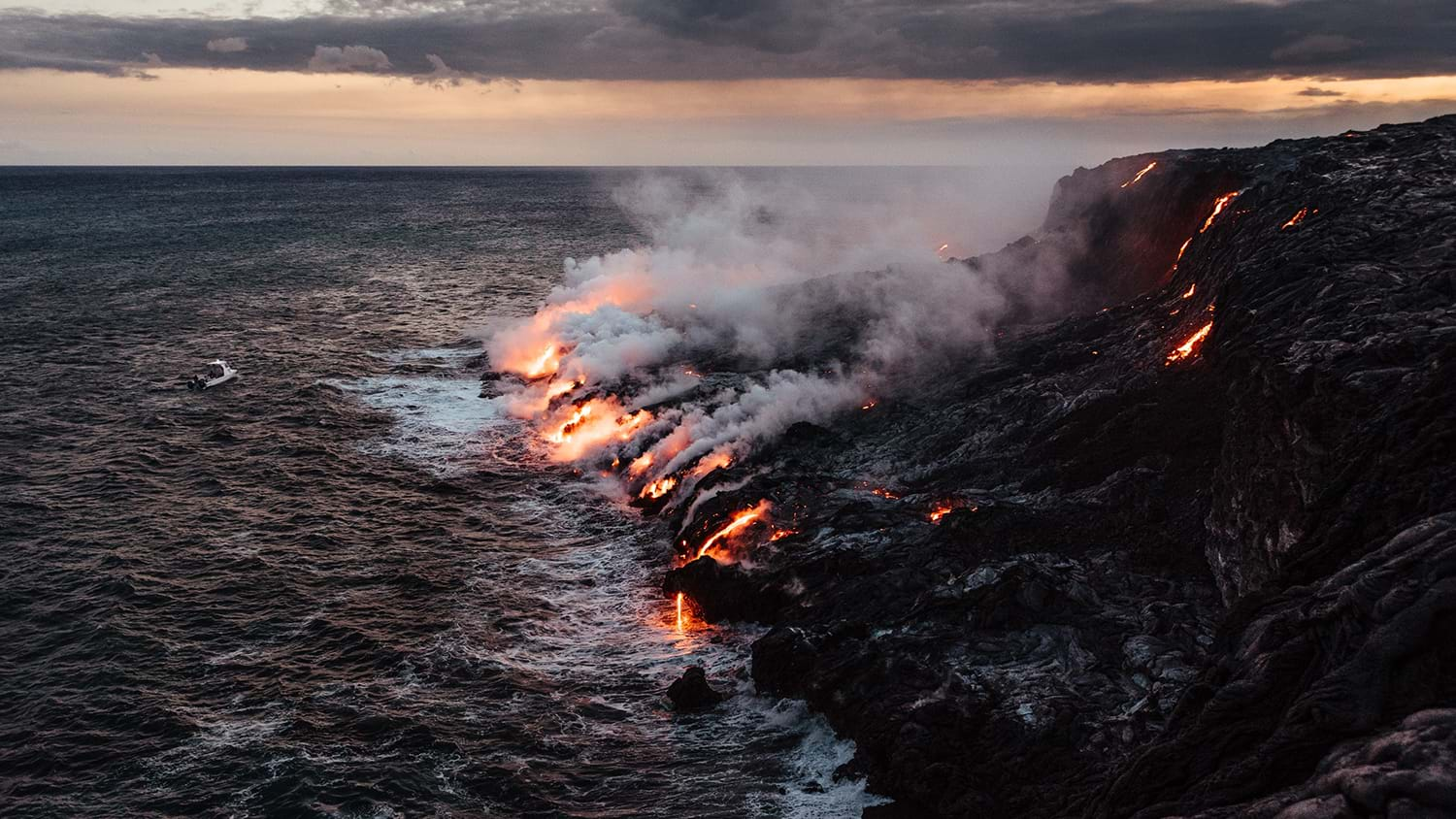 Photo by Cedric Letsch on Unsplash

Natural disasters
According to Crisis Equipped, Hawaii is subject to the following natural disasters:


Wildfires

Floods

Landslides

Volcanoes

Earthquakes

Tsunamis

Power outages

Tropical storms


Some, like earthquakes, tsunamis and power outages, can't be predicted or planned for. Fortunately, most of these disasters are rare, localized, or not threatening to tourists.
As for the rest …

Wildfires


Parts of Hawaii can be very dry, and underbrush can be ignited from sparks from a vehicle, a campfire, or even a volcano.
Wildfires are increasingly an issue in Hawaii. If you plan on backcountry hiking in Hawaii, be safe, be fire smart, and consult the state's natural resources department before setting off.

Floods and landslides


Streams flood often in Hawaii without affecting major population centers. They're more of a problem for hikers and other adventurers.
However, they do occasionally lead to landslides.
Landslides are probably the most significant danger to people driving around the islands, and are most common in remote areas of Kauai, Maui, Moloka'i, and Lanai.
Check with Hawaii's transportation department to see if roads are safe to travel.

Volcanoes


The Hawaiian Islands are volcanic in origin, and there are still active volcanoes on the islands, including Kilauea and Mauna Loa, which are in active eruption as of January 2023.
Volcanoes have devastated many small Hawaiian towns, but lava moves relatively slowly and you should have plenty of advance warning if you have to evacuate.
For the latest information, visit the volcano page on the Hawaii Department of Public Health website, or subscribe to the Volcano Notification Service.

Tropical storms


Hawaii has been remarkably immune to tropical storms over the last half-century, but if you're traveling there during storm season (June to November), check the National Oceanic and Atmospheric Administration's Global Tropics Hazards Outlook before you leave.
Not only is Hawaii one of the country's most beautiful states, it's one of the most tourist friendly. A Hawaiian vacation can be practically anything you want it to be, but always memorable.
For that reason, it's important to protect your investment with insurance from Berkshire Hathaway Travel Protection. A Hawaiian vacation is too important to go unprotected.
Have fun in Hawaii!
---
---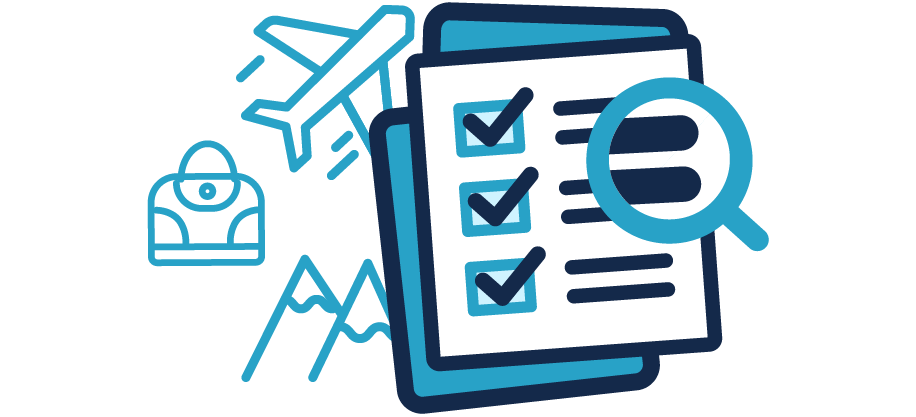 Questions About Travel Insurance?


Check out our online guide, "What Is Travel Insurance All About?" We've provided in-depth answers to all your travel insurance questions, starting with the basics.
---
Back To All Blogs