---
---
---
In Covid-19 times, your focus may not be on how to plan a trip to Hawaii. But you can still begin planning for some day. In fact, you'll be giving yourself a mental health boost by setting a goal and working toward your eventual Hawaii vacation. These insights can help you plan smarter, stay safer, and ultimately make the most of your trip.

HOW TO PLAN A HAWAII VACATION

The best way to start planning your vacation to Hawaii is by establishing your goal. And that means deciding where to go, which may be more difficult than you think.


You'll need to choose which island (or islands) you'll visit. Hawaii comprises eight major islands, though only six are possible to visit. While all have similar features, like stunning beaches and oceanscapes, each one also offers an array of unique attractions.


Give yourself plenty of time – a year is not unreasonable – to think carefully about the possibilities, thoroughly research your options, and plan your daily itinerary.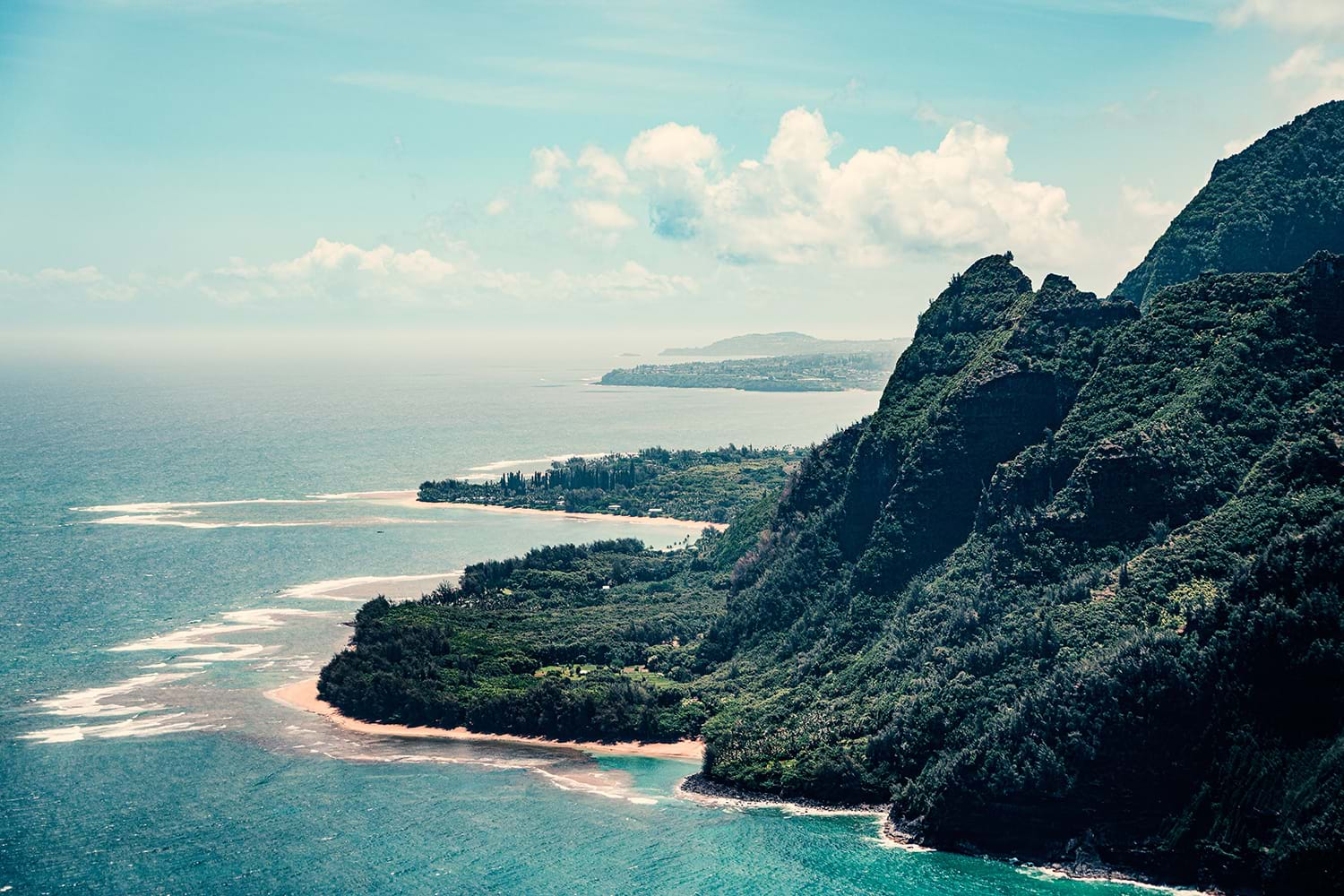 Photo by Sebastian Coman Travel on Unsplash

CHOOSE YOUR ISLAND

Here are the four main islands:

Hawaii Island ("the Big Island")


The largest island geographically, this destination offers visitors a chance to experience a range of environments all within a relatively small area: everything from the Kau Desert to the Fern Forest to Hawaii Volcanoes National Park, even the snow-capped Mauna Kea summit.


Oahu

Home of the state's capital, Honolulu, this island is the most populous and the most common destination for tourists. Popular attractions include Waikiki, a beach resort area, and Pearl Harbor. On Oahu, visitors can take in the fun of an urban center with a tropical island twist and enjoy the charm of quieter surf towns less than an hour's drive away.

Maui

From the scenic Hana Highway, a 64-mile route that runs through rainforest, to the mountain ranges of Haleakalā National Park, Maui offers overwhelming beauty. And with its numerous family-friendly resorts on the ocean, it's also the second most visited island.

Kauai

Characterized by verdant valleys and dense forests, this island provides plenty of opportunities for outdoor adventuring, including kayaking and hiking, even zip-lining. On the other hand, some find the island's small towns to be its real treasure.


The two other island options are:


• Lanai. With a population of just over 3,000, Lanai is still largely undeveloped, though it does offer secluded beaches, luxury resorts, and gorgeous golf courses.


• Molokai. Nicknamed "the Friendly Isle," a large number of this island's 7,400 inhabitants are of Native Hawaiian heritage. For those looking for a Hawaiian experience that's truly off the beaten path, this may be the island for you.


An excellent place to start planning seriously for your Hawaiian adventure – and understanding more about the islands – is with the state's official tourism website, GoHawaii.com.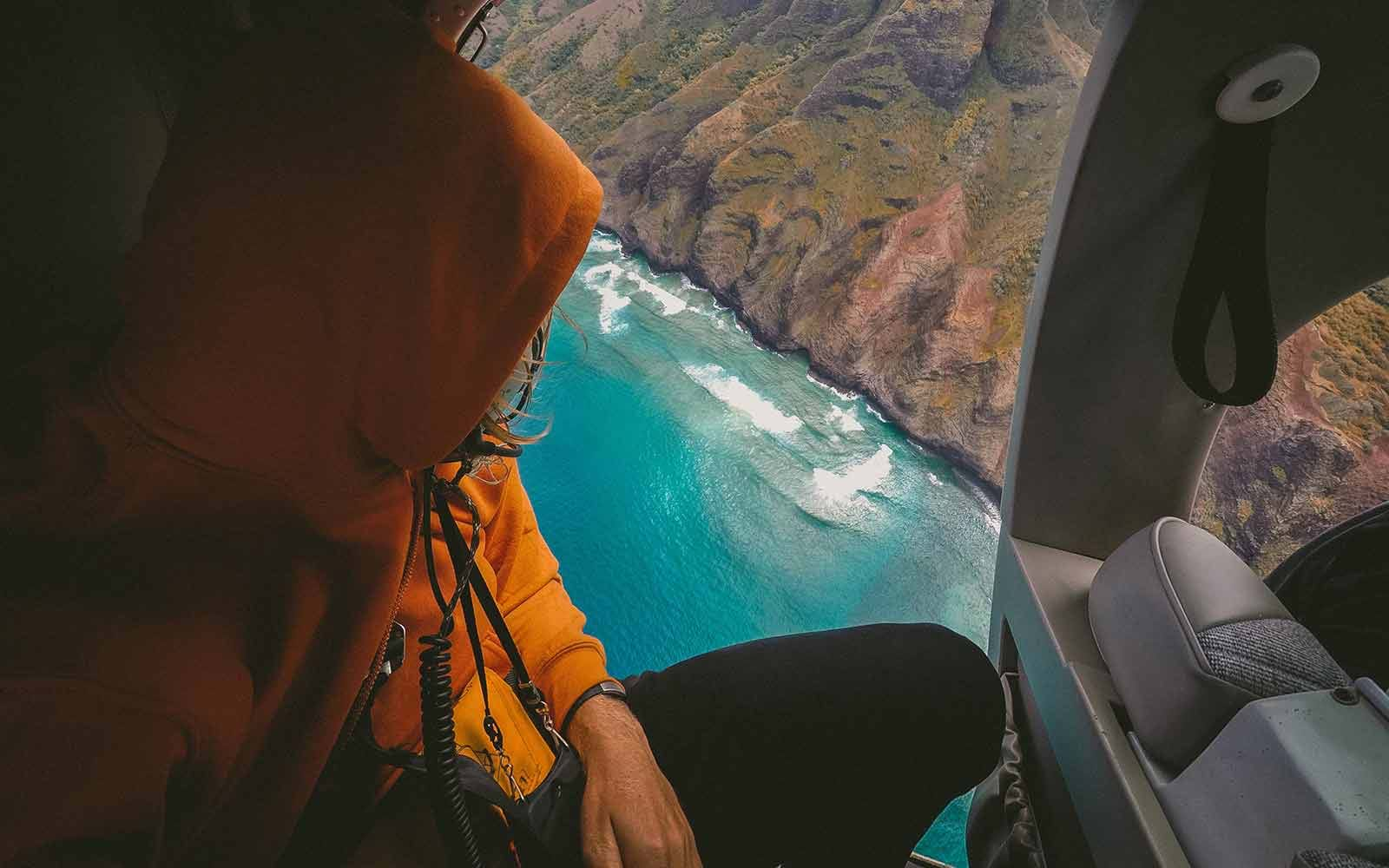 Photo by Jakob Owens on Unsplash

WHAT TO KNOW ABOUT FLYING TO HAWAII

Get a sense of the distance (it's far)

If you've never flown to Hawaii, remember that it's a group of islands in the middle of the Pacific Ocean. That means no matter where you're coming from, your total flight time is going to be on the longer side. Even a direct flight from Los Angeles or San Francisco will still take almost six hours.

Don't let a long travel day zap your energy

You're in Hawaii! The last thing you want is to feel out of whack because you're exhausted and/or sleep-deprived. Do your best to feel great upon arrival with strategies like these:


Stand up (when possible), stretch, and move your body during your flight to prevent aches, pains and stiffness.


Travel in comfortable clothing like exercise wear.


Stay hydrated while traveling.


Go easy on the alcohol and the caffeine on your travel day.


Be strategic with your arrival time.


Minimize connections to shorten your travel time.


Try to sleep during night-time flights and nap here and there if possible.


Do not try to "fool" your body and pull an all-nighter; it will likely backfire.


Stay away from all the junk food options.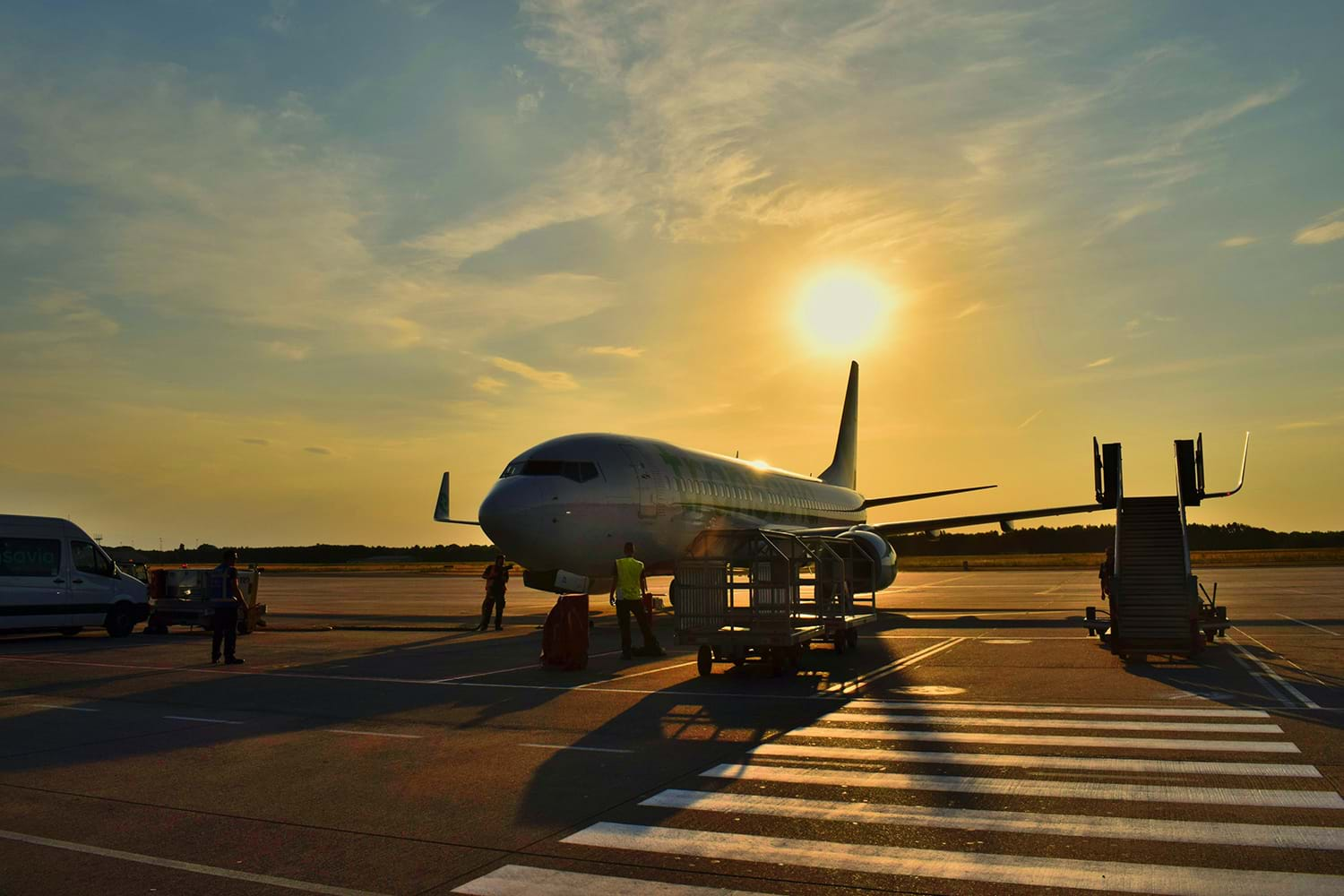 Photo by Anna Gru on Unsplash

When it comes to airline tickets, prepare to compare

All the major American carriers have flights to Hawaii, in addition to Alaska Airlines and Hawaiian Airlines. The market for flights to Hawaii is ever-changing and has become extremely competitive in recent years, especially since Southwest Airlines expanded its services to Hawaii.


Note: For the time being, be prepared for limited flights and schedule changes due to Covid-19.

Be clear on the airport you want

The island of Oahu's Daniel K. Inouye International Airport (airport code HNL) is Hawaii's biggest airport. (Note that it was formerly known as Honolulu International Airport.)


The majority of visitors, both American and international, pass through HNL. In fact, the chances are good that even if you're staying on another island, you'll still connect at HNL.


But all that said, it's by no means the only airport you can choose. In fact, figuring out the "best" airport to fly into can be a little confusing, especially if you're determined to fly direct or are visiting a less popular destination.


GoVisitHawaii.com provides a helpful rundown of your airport options.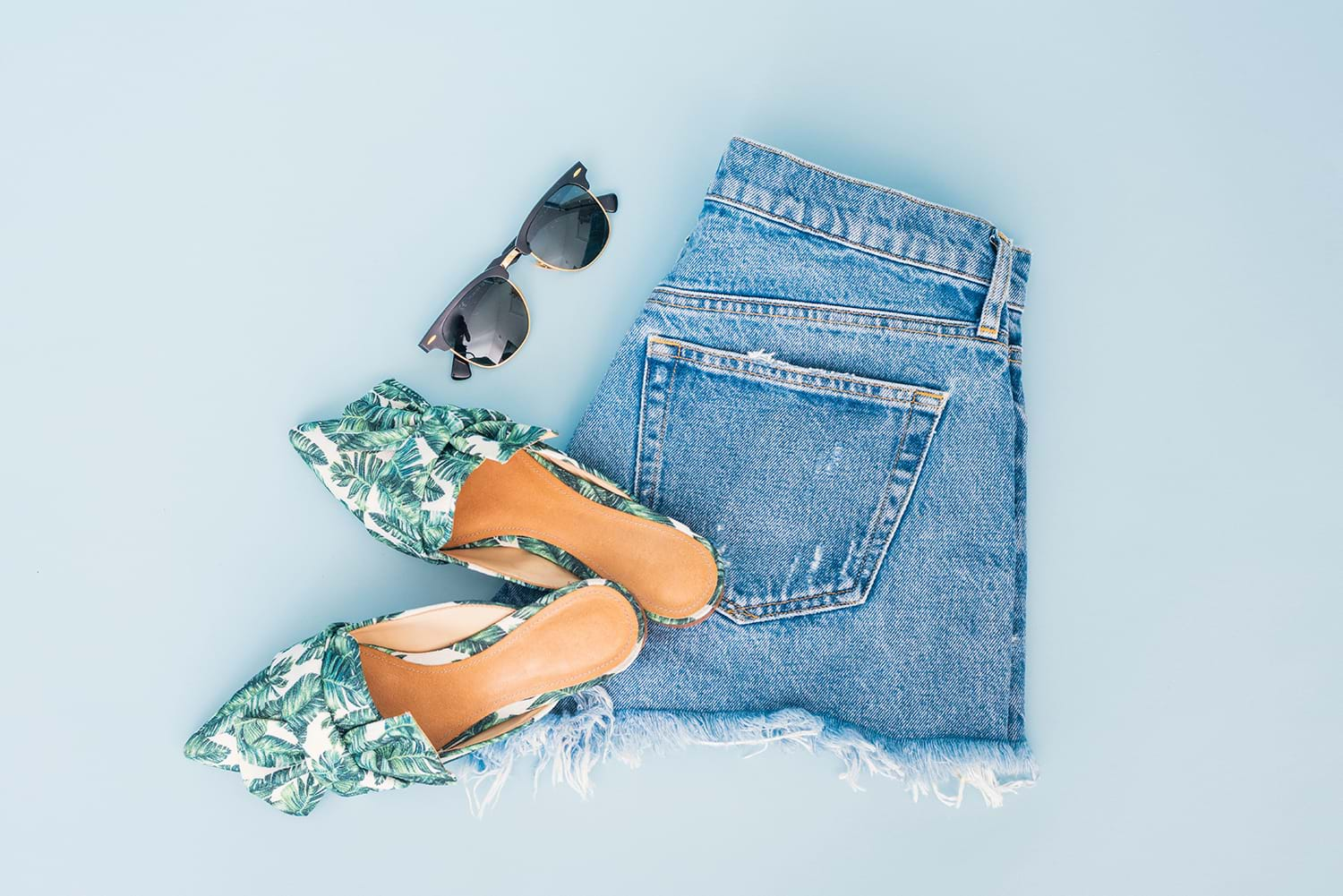 Photo by Arnel Hasanovic on Unsplash

WHAT TO PACK FOR A TRIP TO HAWAII TO MAKE IT SAFER AND MORE ENJOYABLE

Even in a paradise-like place such as Hawaii, there are still precautions to take. Here are some packing tips that can help you stay safer and more comfortable.

Wear light but sensible clothing

Pack for warm weather, but make sure your clothing is breathable and can help protect you from the sun.


For example, swim shirts and similar clothing can be a good way to shield your skin from the sun, even while you're in and around the water. Also, bring a sunhat with a full brim around it – much better protection than a baseball cap.


Evenings can get cooler, so bring a light jacket. And to be thorough in your packing, check the weather patterns for the time of year you're going. A light rain jacket may be a good idea if your plans involve a lot of walking or hiking.

Use sunscreen

Sure, you can buy sunscreen there, but it may be more expensive. If you do bring it with you, pack it carefully so it doesn't cause a mess in your luggage. (And remember the TSA rules if you put any in your carry-on luggage.)


Also, be aware of Hawaii's ban on certain types of sunscreens, specifically those containing oxybenzone and octinoxate. By 2021, only "reef-safe" sunscreen will be allowed in Hawaii. Check out the details from the Office of the Governor.

Bring a waterproof smartphone case

Since they're now indispensable, it's imperative to keep smartphones safe and dry. Just how waterproof is your smartphone? Do you really want to test that?


Use a flotation strap for your phone

Now that your phone is protected, you also want it to float if it happens to fall in the water.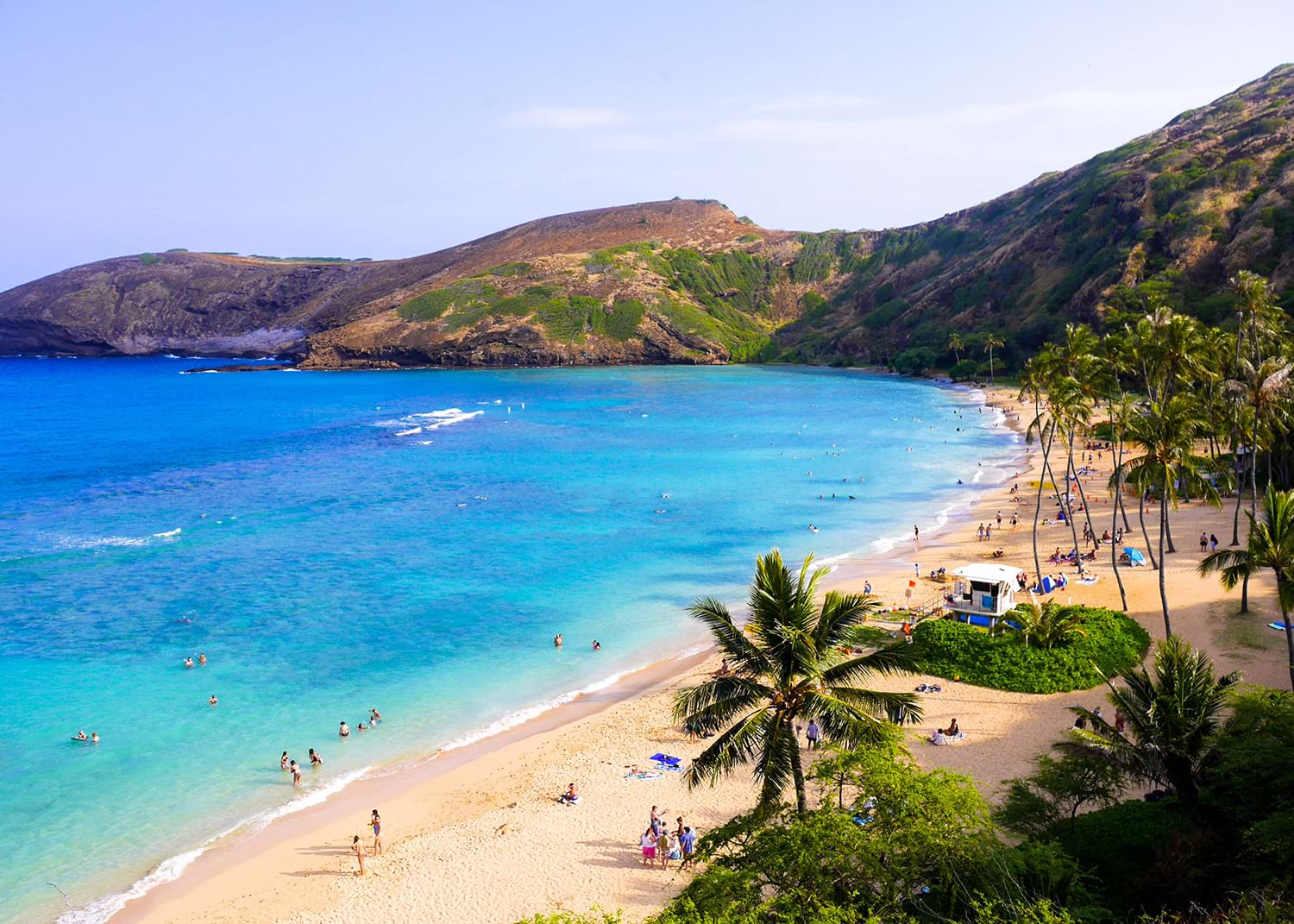 Photo by Cosmin Serban on Unsplash

Bring some form of swimsuit cover-up

Men can throw on a t-shirt or a thin, casual long-sleeve button up and a dry pair of shorts. For women, bring a fashionable swimsuit cover-up and make it easy to go right from the beach to lunch or dinner.

Take footwear that keeps you prepared

Sandals are great for beach areas. Just make sure they provide you the support you need for long strolls along the shore or excursions to souvenir shops.


Hawaii has a diversity of terrain and weather. Be prepared with a shoe flexible enough to get you through a variety of situations. For example, if you plan to do a lot of hiking, you may want to opt for high-quality "water shoes" that are also designed for hiking.


These can be ideal for the muddy, wet, and rocky terrain you'll run into on a lot of your hikes in Hawaii. Just make sure they're broken in before taking that first long hike! (Speaking of hiking, Hawaii.gov conveniently shows you all of the state-operated trails.)

Have a serious beach blanket and beach bag

If you plan to make the beach the primary spot for your vacation, then you'll want to up your beach gear game.


A weighted beach blank that's also specially designed for the sand will be way better than a towel or typical blanket. Some even come with hidden pockets!


Also, invest in a good quality beach bag that will help keep your things clean and dry. You may want one that also has compartments to keep drinks and snacks cool.

Other packable possibilities for your Hawaii experience:


Windproof travel umbrella


Waterproof dry bag for boating and water-related activities


Sunglasses with UV protection


Mosquito repellent


Lightweight backpack for day trips and hikes


Refillable water bottle


Check out GoHawaii.com for additional packing tips and related information.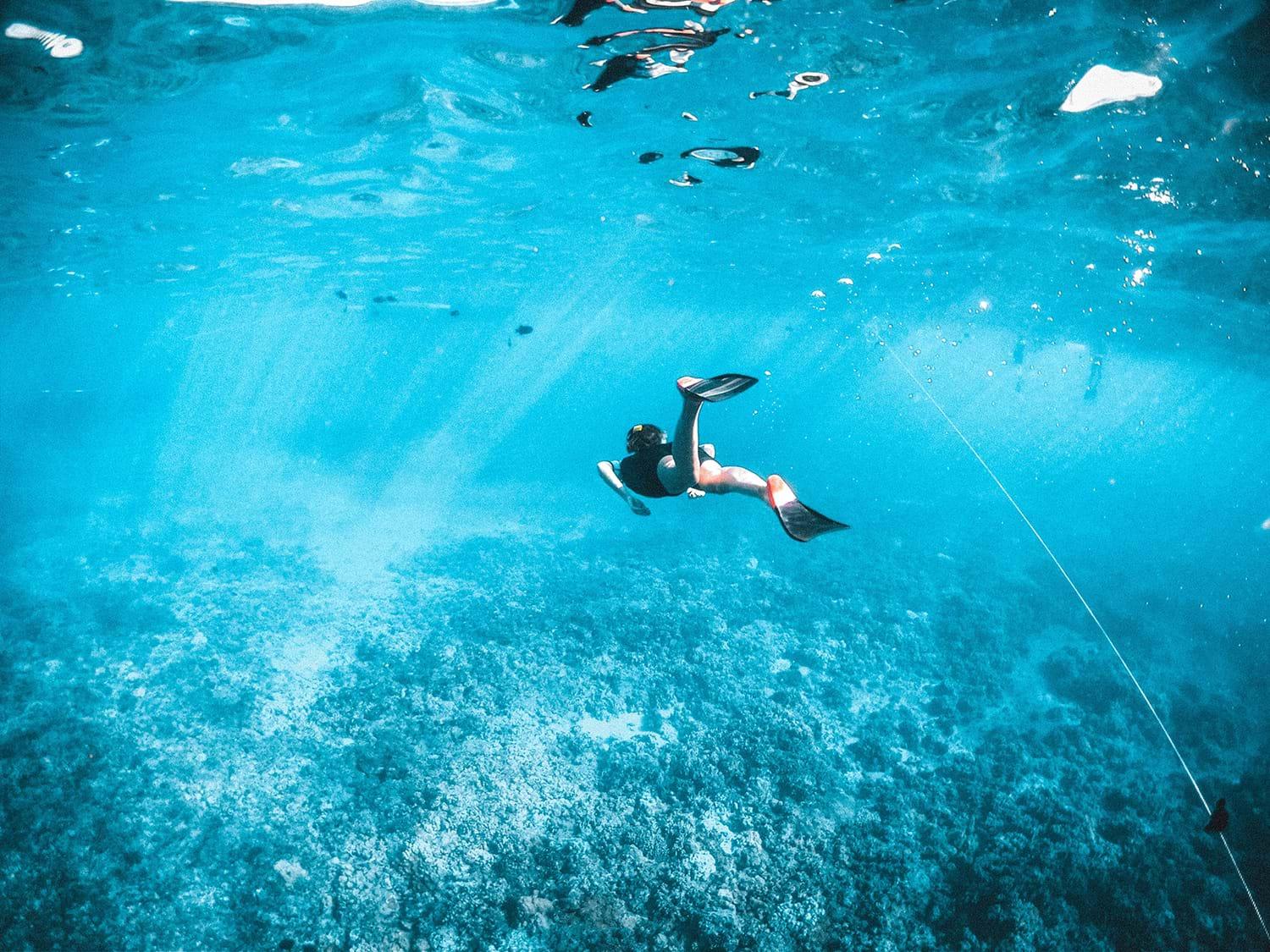 Photo by Subtle Cinematics on Unsplash

IS IT SAFE TO SWIM IN THE OCEAN IN HAWAII?

From swimming and surfing to snorkeling and sailing – you'll have plenty of options for water-related activities. But that also means you need to be aware of ocean safety.


That's especially true if you're not accustomed to the sometimes unpredictable way ocean waves and currents behave. Keep the following in mind when you're in and around the ocean on your Hawaii vacation:


• Be aware of your physical limitations. For example, if you're not a frequent swimmer, don't think you're suddenly going to be able to snorkel effortlessly for an hour.


• A pool is not the ocean. Remember that the ocean itself changes the very nature of swimming. You need to be aware of currents, possible riptides, sudden weather changes, and potentially dangerous wildlife.


• The sun doesn't stop shining on you just because you're in the water. Don't be fooled by the water. Sunburn is harmful, and a serious one can ruin your trip (at the very least). Cover up with sun-protective swimwear and use waterproof sunscreen.


• Use the buddy system. Never swim alone, especially in a place you're not familiar with.


• Keep to beaches with lifeguards. Yes, you may have options to jump in the water on some out-of-the-way beach. But to be extra careful, your best bet is to stick to beaches where lifeguards are on duty.


For more information, check out HIOceanSafety.com.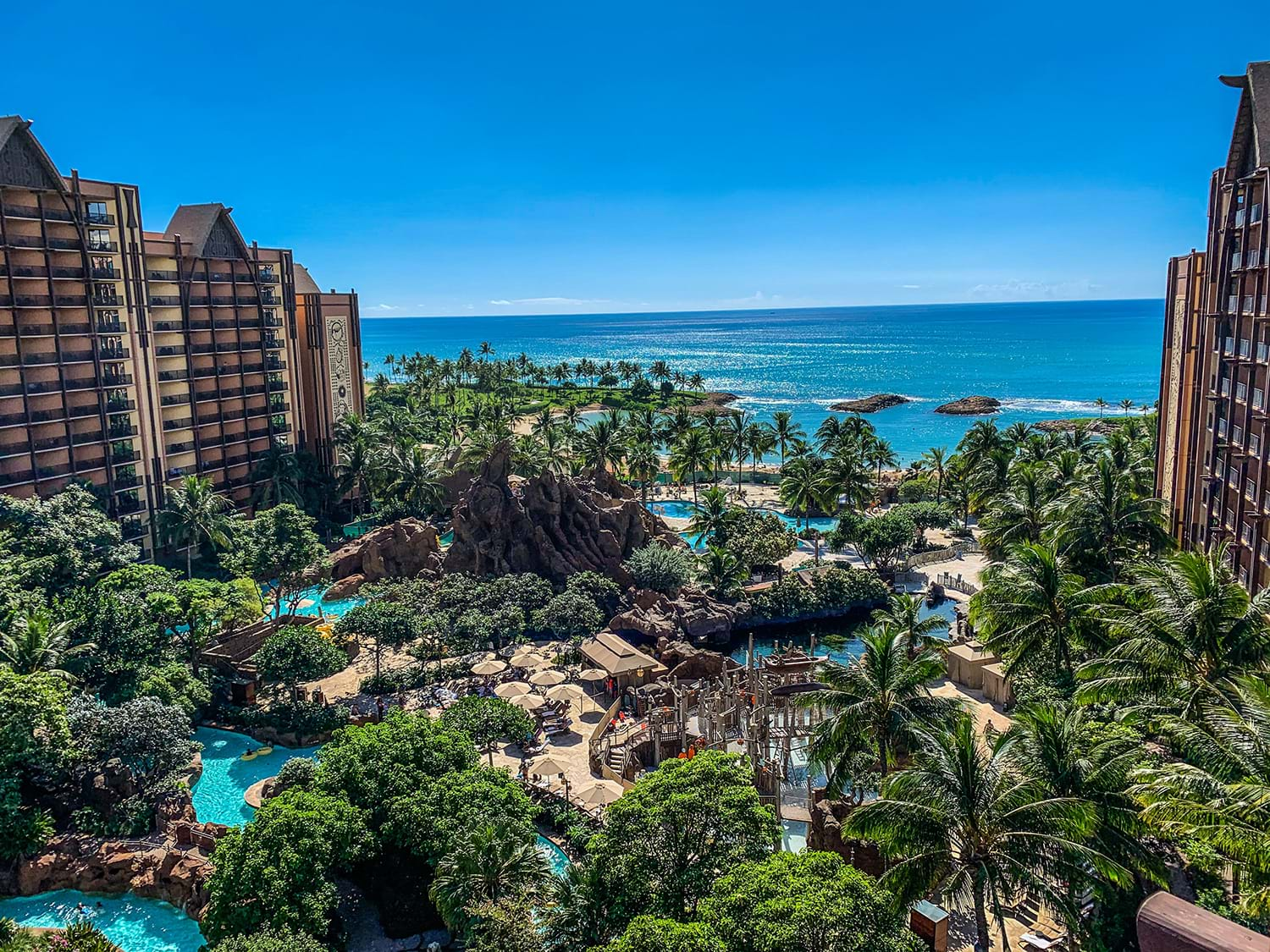 Photo by Glenn Tan on Unsplash

HOW TO HAVE AN AMAZING HAWAII VACATION AND BE EXTRA-PRUDENT: CONSIDER TRAVEL INSURANCE

You now have tips to help you plan smarter for your trip to Hawaii. Although chances are you'll have an amazing time, there's no way to guarantee things won't go wrong.


The next best thing to that is travel insurance, a smart move that can help reimburse you for things like trip cancellations and interruptions; lost, stolen, or damaged valuables; and baggage loss or delay.


You're going to put a lot into planning for your Hawaiian adventure. Travel insurance can be a great way to add a valuable level of protection to those hard-earned plans.
---
---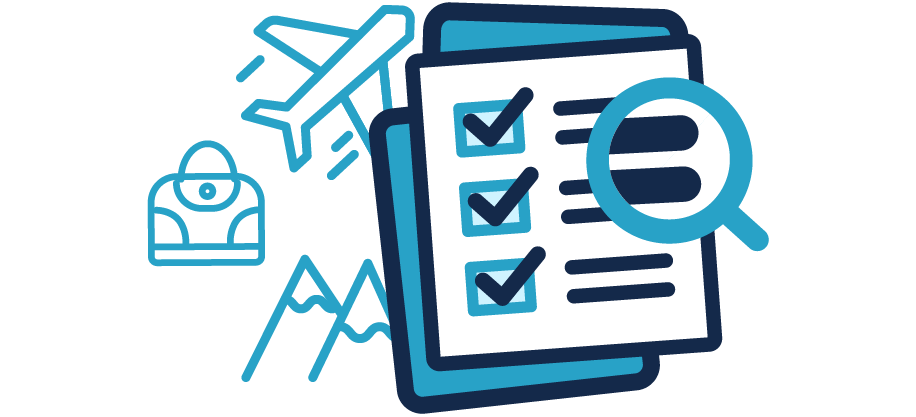 Questions About Travel Insurance?


Check out our online guide, "What Is Travel Insurance All About?" We've provided in-depth answers to all your travel insurance questions, starting with the basics.
---