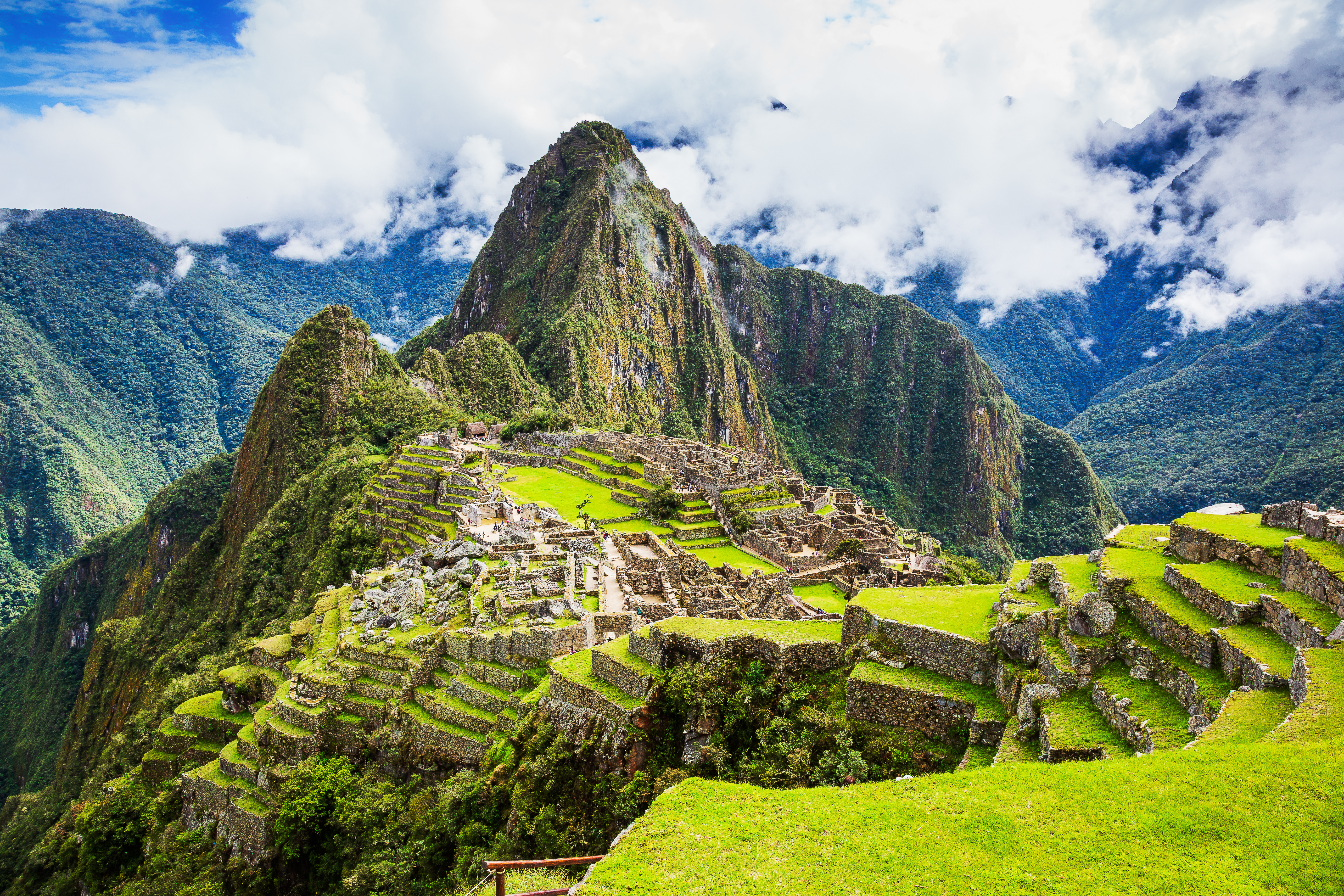 IS IT SAFE TO TRAVEL TO PERU?
Many travelers love the idea of Peru – Machu Picchu, Lima, the Andes, Inca culture, llamas – but is it safe to travel to Peru?
The facts paint a picture of a country with some understanding of travel safety that can be a memorable destination for travelers who take the proper precautions.




Peru's safety ratings

There are many sources of safety information on Peru. The most authoritative and useful for American travelers is the State Department, which gives Peru a highly conditional level-two rating – exercise increased caution.
Unlike many other level-two countries Peru has some definite caveats, starting with the list of areas where travel by American tourists is not recommended.
In our post on safe travel to Colombia we noted that areas around the Peru-Colombia border on the Colombia side aren't considered safe for American tourists. The same is true for the Peruvian side – specifically the Loreto region.
In addition, the Peruvian shore of Lake Titicaca, an area previously thought as being safe for American tourists, is on the State Department's list of areas to avoid because of ongoing civil unrest that local authorities have been unable to quell.
Finally, a wide area between Lima and Cusco – the road to Machu Picchu, basically – is on the Do Not Travel list because of continued terrorist activity dating back to the Shining Path guerrillas of the '80s.
The good news is that Machu Picchu and the area surrounding it is safe, and that there are safe ways of getting from Lima to Cusco.
Lima itself is about as safe as any large South American city, though the State Department notes the high level of petty theft and more-than-petty theft, in addition to drink spiking and robberies of people taking psychedelic drugs.

Other measures

The Global Peace Index named Peru the world's 103rd most peaceful country and one of the least safe countries in the region, noting its high rates of displaced people, political terror and access to weapons.
GeoSure Global, which rates the safety of cities, gives Lima a score of 50 out of 100, with the lowest marks for nighttime safety, physical safety and LGBTQ+ safety. Numbeo concurs, ranking Lima 16th out of 24 major South American cities.
Finally, Berkshire Hathaway Travel Protection ranked Peru 29th out of 53 countries in 2019, the one year Peru was in the Safest Countries rankings.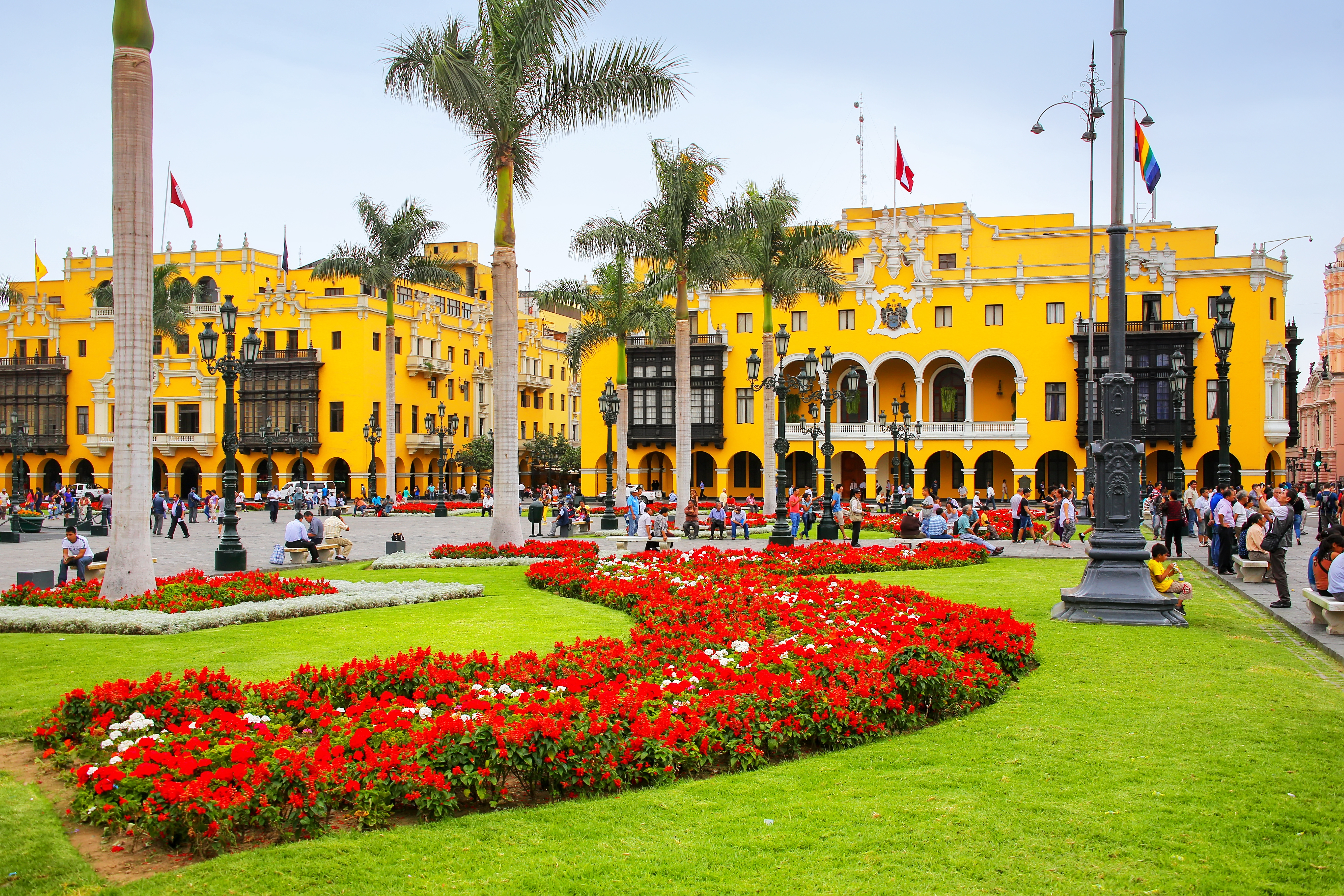 The lay of the land

According to the State Department and other sources, Peru's central government has a hard time with anything outside of Lima and the area around Machu Picchu.
However …
Thousands of people visit Peru and safely make the trek to Machu Picchu each year. Peru is one of those countries, like Mexico, where things can happen if you're not smart or aware, but rarely to careful tourists. The key is to take tours where the danger spots are carefully avoided.
It's good for tourists to know there are dangerous areas in the country, that the roads are essentially collections of various-sized rocks, and that the buses are almost always broken down, and not in convenient places, either.
This just means you use the workarounds.
In Peru, this means being very careful about the transportation you take in Lima, and flying to Cusco and then taking the train to Aguas Calientes, the town nearest to Machu Picchu. Or, alternatively, taking an organized tour.

Getting to Machu Picchu

As mentioned, taking the train to Machu Picchu is one of the safest and most scenic ways of getting to this iconic UNESCO World Heritage Site.
According to Travel + Leisure, Inca Rail and Peru Rail offer comfortable accommodations for the three-and-a-half-hour journey, while the Belmond Hiram Bingham train is a deluxe affair with a white-tablecloth meal included.
Whichever train you choose, book as far in advance as possible to avoid sellouts. Should your preferred dates sell out, plan to take a minivan to Ollantaytambo, stay in one of the five-star hotels there, and then take a train from the city to Aguas Calientes.
You can also take a group hike from Cusco to Machu Picchu. While you're not likely to be a crime victim on this hike, it does come with safety concerns.
Machu Picchu is 8,000 feet above sea level. If you're not used to the altitude you may experience symptoms ranging from dizziness and headaches to nausea and shortness of breath.
If you have time, spend a day in Cusco to get acclimated to its 11,000 feet of altitude. At that point, it'll be easier to come down to the altitude of Machu Picchu and feel comfortable.
Finally, realize the atmosphere is much thinner up there and the sun is consequently more intense, so pack and use sunscreen.
(All these tips are especially recommended if you're exploring elsewhere in the Machu Picchu region –particularly if you're planning a trek around Lares or up Salkantay Mountain.)
Here are some additional safety tips for trekking around Machu Picchu:
Walking sticks are fine, but pointed ends must be covered with rubber tips.

Bring and use insect repellent. A variety of insect-borne diseases are found in Peru, including Zika and chikungunya.

Dress for mountain conditions, with multiple layers of warm clothing.

Bring water and a rain jacket, even if it looks like a sunny day.
Travelers with accessibility issues need to make arrangements for all-terrain wheelchairs with outside firms like Wheel The World.



Elsewhere in Peru

Outside of the special precautions required to visit Machu Picchu, the safety concerns for Peru are no different than those for any other developing country, with some minor exceptions.
Concerns include:

Weather

Even though the country ranges from rainforest to arid mountains, Peru is fairly unaffected by major weather events. The biggest risk is flooding associated with the country's rainy season, which goes from September to March.
While El Nino and La Nina have more profound impacts on Peru's climate than they have on American temps and precipitation, the major effect is on temperature.
Earthquakes are also a danger in Peru, but their unpredictability makes it impossible to plan around them when scheduling a vacation.

Labor unrest

Most of the civil unrest that rocked Peru in late 2022 and early 2023 is past, though it's Peru. It could return at any time.

Petty crime

Like just about every destination on earth, Peru is subject to pickpocketing and other petty crime, particularly in Lima and other tourist areas, including Machu Picchu. Use common sense, keep an eye on your belongings and avoid carrying large amounts of cash or valuables.
Given Peru's rugged nature, an investment in rugged pickpocket-resistant clothing is reasonable. Consider gear from Clothing Arts or similar manufacturers.

Travel in remote areas

The best recommendation for hiking in the rainforest or trekking through the mountains is: take a tour. Furthermore, use reputable tour operators that will know what to do when you sprain an ankle or won't get you lost in the rainforest.
If you're just not a tour person, hire a guide – but check out reviews and recommendations before committing.
Finally, use travel professionals with experience booking adventure tours to Peru.
Even if taking a tour or hiring a guide, let someone at your lodgings and back home know where you're going before setting out.

Health guidelines

Yellow fever is a real risk in Peru, so make sure you're vaccinated before traveling there. And because all the big insect-borne diseases are found in the country, get and use repellent.
Clean water is also an issue. Recommendations include:
Drink boiled water or bottled water with sealed lids

Avoid ice cubes

Avoid raw and undercooked food, such as salads

Avoid contact with dogs and other mammals

Illegal drugs

Drug laws are strictly enforced in Peru. However, ayahuasca is not illegal. While ayahuasca tourism is a thing, so is robbing of ayahuasca tourists under the influence. If that's how you want to visit Peru, choose your tour operator very carefully.




Other things to remember in Peru

Respect local customs

Peru has a rich culture and history. Please respect the locals' customs, traditions, dress codes, and religious practices.
Don't be the show-offy American tourist people from other countries love to hate.

Customs and immigration

Be sure your date and place of entry is officially documented by the Peruvian immigration authorities. It'll be hard for you to get out of Peru if you can't show that you entered legally.
Peruvian Customs is especially sensitive about removal of artifacts from the country, and the taking of products made from native plants and animals.

Travel insurance

The sum total of all of this is that Peru is a great place for Americans to visit as long as they take the right precautions – including buying travel insurance.
Berkshire Hathaway Travel Protection has a wide range of products to protect your Peruvian vacation, including:
All plans include robust coverage for emergency medical expenses and medical evacuation, as well as coverage for lost luggage, trip cancellation, trip interruption, and more.
Getting covered is fast and easy – and it starts by getting a quote.
If you decide a trip to Peru is right for you, have a great time.


Please visit our Disclaimer page for underwriter info. Policies have exclusions and limitations. For complete details of coverage, contact BHTP by calling 844-411-2487, or emailing us at assist@bhtp.com.
---
---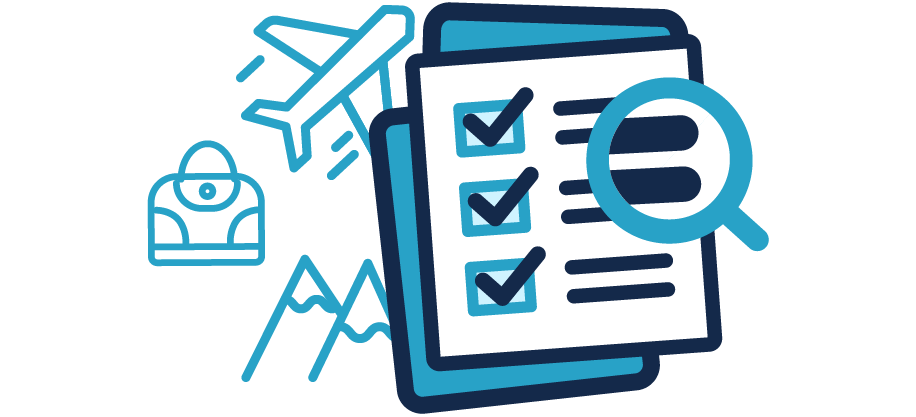 Questions About Travel Insurance?


Check out our online guide, "What Is Travel Insurance All About?" We've provided in-depth answers to all your travel insurance questions, starting with the basics.
---
Back To All Blogs