---
---
---
Italy is home to the best food, the best art, the best architecture, the best supercars, the best coastline, the best skiing, the best history, the best sunsets, and the best people to tell you all these things are the best.
No surprise, but Italy is also one of the world's most popular tourist destinations, with an estimated 74.7 million people visiting every year, 3% of them from the U.S.
It's safe to assume that pretty much every one of those tourists is looking for their own special corner of the country, which could mean not enough special corners to go around.
That's where planning comes in. By doing your homework you can find the perfect place to have lunch, to stay, to stroll through, and to luxuriate and meditate on your good fortune.
Here's how to go about doing that homework.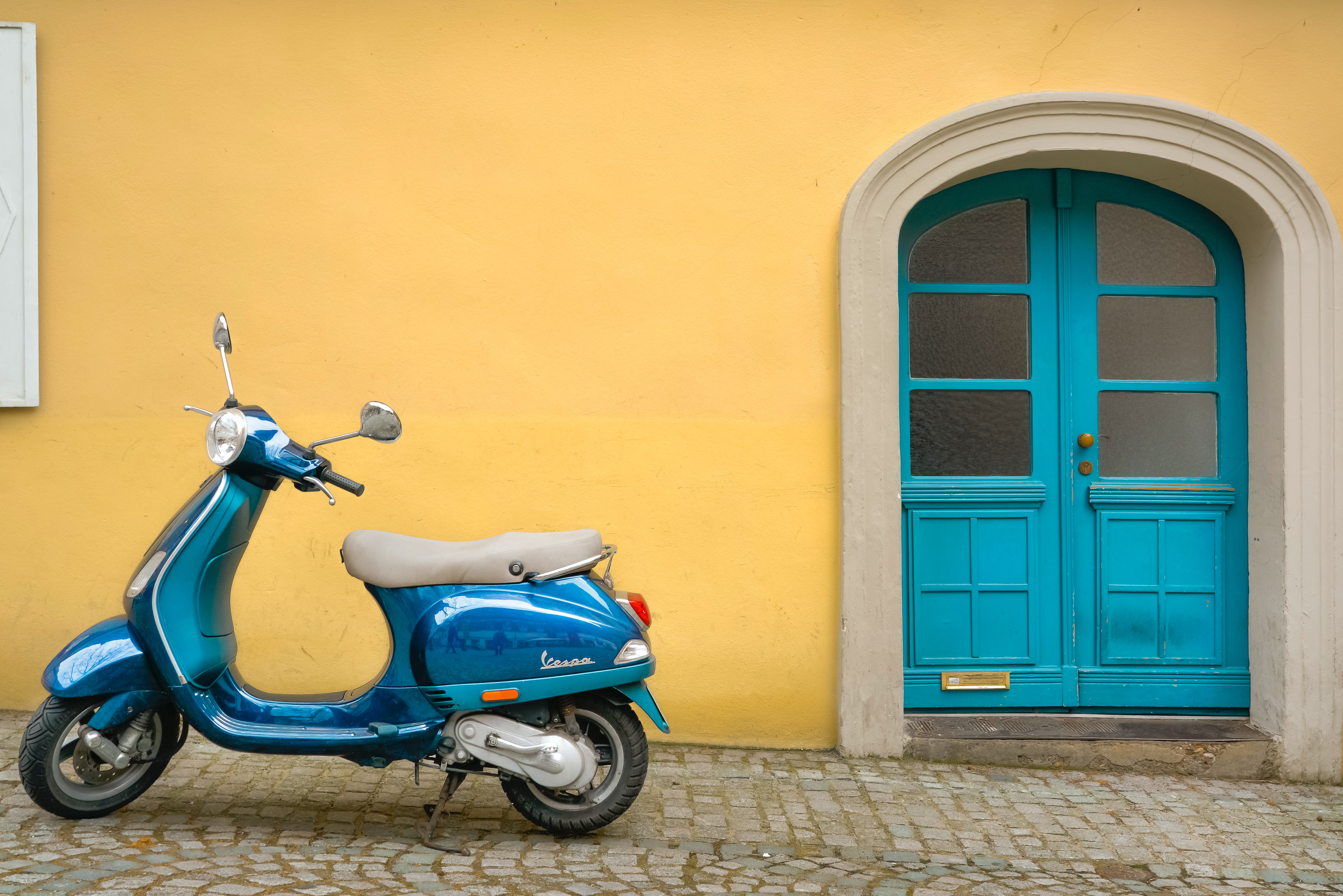 Photo by Rusland Bardash on Unsplash

Prime the pump
Watch Under The Tuscan Sun, Eat Pray Love, or, if you're not a romance film fan, The Italian Job or The Bicycle Thief.
Hit up Google Arts and Culture for some Michaelangelo, Raphael, Donatello, or Modigliani. Listen to some Verdi or Respighi. Make some cacio e pepe.
Rent a Lamborghini – all right, a Fiat – from Turo for the day.
Italy has so many iconic touchstones for you to explore to get excited about visiting that it will only take a couple minutes for the disbelief to kick in.
"Are we really going to the place where they made this?" Yes, you are.

Consider the climate
No matter where you travel in Italy south of the Alps, it's likely to be blistering hot in summer.
For instance, according to Current Results, Rome and Florence average 89 degrees in July and August. And forget all those images of sun-baked Sicilian hillsides. It's not a dry heat at all.
Southern-tier folks might shrug their shoulders at a median temp of merely 89. But northerners might find Italian summers a little too warm for their blood.
Tourism-wise, summer is also the hottest time for travel to Italy, but it mellows out considerably during the spring and late fall.
If farm-to-fork local cuisine is your jam, fall is an especially good time to visit an agriturismo – a working farm that accepts guests.
Spring – even mid-March – can be a delightful time to visit central and southern Italy, with temps in the 60s and sparkling skies.
Even February's not bad, assuming you find 45 degrees to be an acceptable level of mildness.
Italy is a location that's custom-made for the shoulder season – and actually, a destination with one of the longer shoulder seasons. If you're looking to save money and beat the heat, it's the way to go.


Photo by Noah Mayer on Unsplash

Decide where you want to go
Here's where it gets hard.
Sure, you want to see Rome and Florence and Venice, if you can get in.
But Lake Como would be nice, and the Amalfi Coast, and Sicily, and Tuscany, and maybe the Italian Alps, and before you know it you have a three-week itinerary planned and you still haven't included the Ferrari museum or the GR20.
Here's how you narrow down your itinerary for a week-to-10-day vacation: Pick the top three "tourist" places you want to see – say:
Rome

The Vatican

Florence
Cool. Now choose the top three experiences you want to have:
A home stay in Tuscany

A cooking class

A long walk along the Amalfi Coast wearing

an Audrey Hepburn scarf

and sunglasses the size of dinner plates
At that point, go to a good map and start connecting the dots, and see if that isn't a week right there.
Pick your lodgings (but don't ask AI), and you're all set.

Take your cultural temperature
Italy has the best culture (just ask an Italian), but that means more to some people than others.
Maybe you're a museum person but your traveling companion isn't. In Italy, that could be a recipe for disaster.
While you're still planning it's important to set some boundaries for when and how much museum and cultural stuff you're going to do on your trip.
If you and your traveling companion are of two minds when it comes to culture, some good compromises are:
Set aside one day for museums and intellectual fare, but punctuate it with a great lunch or dinner

Make the mornings culture time and the afternoons fun time (though some museums are so big that a morning won't do them justice)

Split up for most of a day, but reunite for a sumptuous dinner
Remember: St. Peter's Basilica is not St.-Whoozis-of-the-Fields and the Borghese Gallery is not the Dayton Art Center. Your culture-averse traveling companion may be floored by what they see – so it's important that everyone see some of the big sights together.
No matter how you work through it, work through it in the planning stages, so you're on the same page when you're in the midst of everything.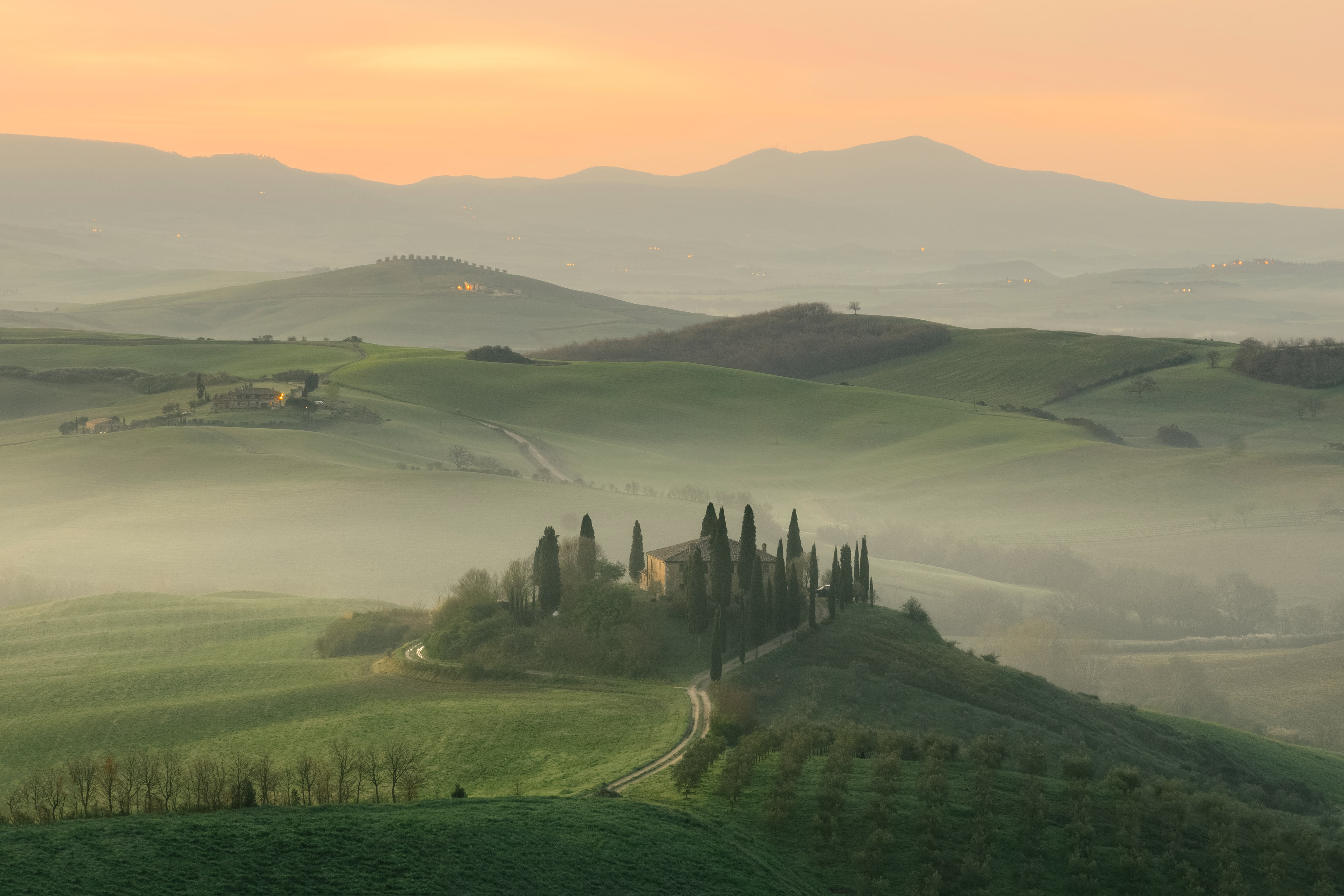 Photo by Engjell Gjepali on Unsplash

Find the best ways of getting around

Planes
All roads may lead to Rome, but that doesn't mean you have to fly there. According to The Points Guy, flying into Milan may save you up to 21% over flights into Rome.
Furthermore, since Milan is the country's commercial hub, there's no shortage of flights into the city from everywhere.
However, Milan might not be the only bargain spot. The Points Guy recommends studying airfares to the airports nearest where you want to visit.
Finally, The Points Guy recommends you start searching a minimum of 90 days before you plan to travel to find the best deals – and once you lock in a deal, check out this page on when to buy travel insurance.

Trains
Italy is European, so the trains are clean, fast, and on time. The Frecciarossa high-speed trains between major cities like Rome, Venice, and Florence are things of wonder, and Trenitalia and Italo are incredible resources.
If you do ride the trains in Italy, be sure to validate your train ticket at the kiosk when you get on; you'll be subject to arrest if you don't, and ignorance is no excuse.
The Italian train police have additional tips for staying safe on the country's trains, and the Trenitalia website has everything you need to know to make train reservations, including schedules and specials.

Metros
In-city mass transit is similarly clean and speedy. Virtually every major Italian city has a metro. However, it can be daunting to know what train to grab and where, and how everything works.
Fortunately, mapa-metro has complete information on major metro systems, with maps, schedules, and more.

Ships
Amazing cruise ships also regularly visit Italian ports. If you opt for that means of seeing Italy, there's not much more planning to do. Pack your bags, grab some travel insurance, and we'll see you when you get back.

Automobiles
Italy is one of the few European countries that make you say, "A road trip is a really good idea."
The roads aren't particularly fast in Italy – except in the cities, where they have the best insane traffic – but they go to the most amazing undiscovered gems of villages.
If you have the time, or if you've already done the tourist stuff in Italy, a road trip can be the basis for an unforgettable Italian vacation.
Conde Nast Traveller and a million other travel websites have great suggestions for Italian road trips. Or you can invent your own.

Rental-car tips
You need an international driving permit to rent a car in Italy. These cost around $20 and can be obtained through AAA and other stateside outlets.
Otherwise, the process of renting a car in Italy is a lot like anywhere else. You can pick one up at the airport and then head off on your adventure.
Pro tip: rent the smallest car you and your luggage can fit into. Why? Italian roads are really narrow. When you're meeting a lorry on a twisty mountain road, you'll wish your car were even smaller and narrower.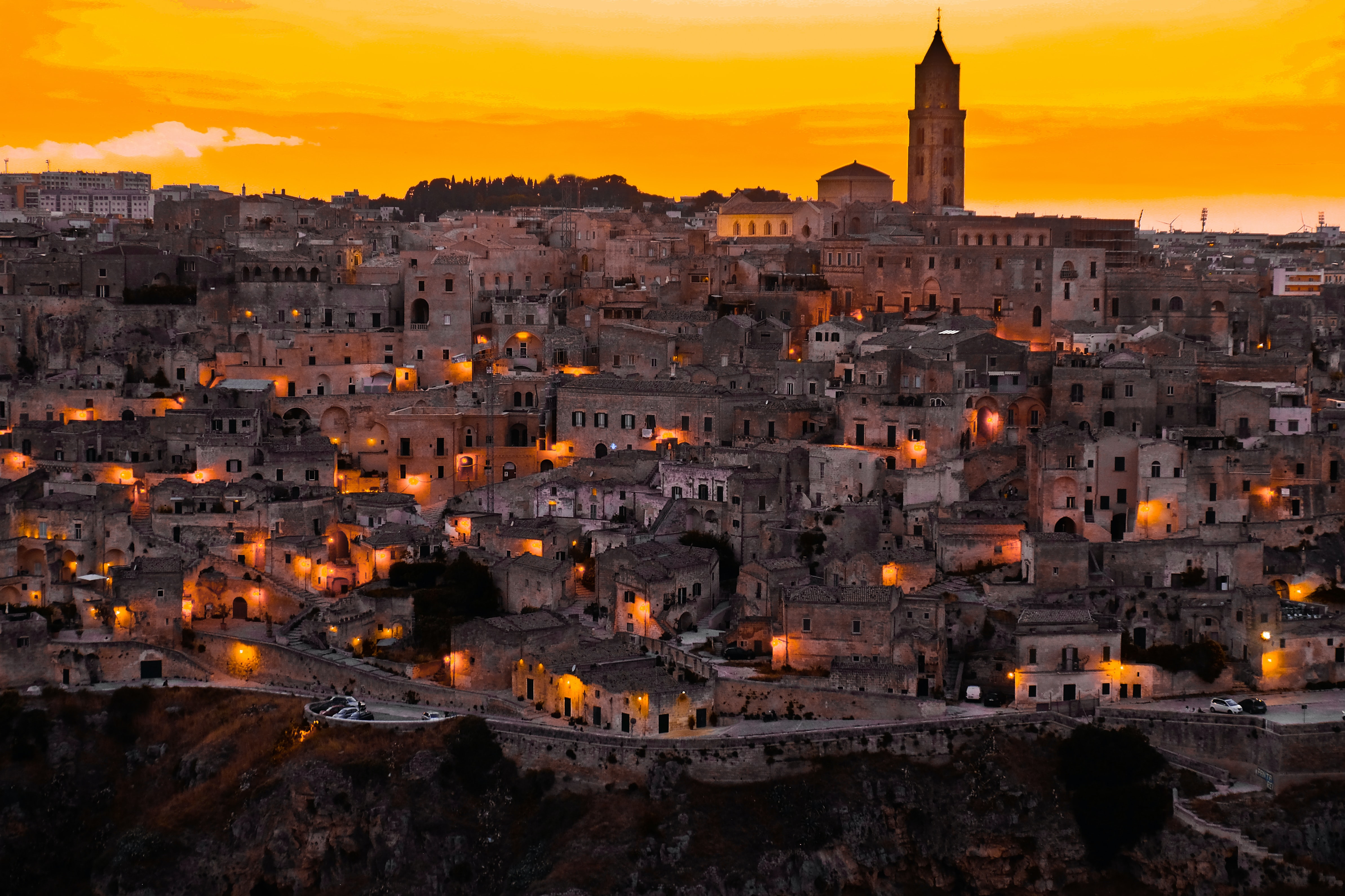 Photo by Daniele Levis on Unsplash

Figure out where you're going to eat –WOW, the food!


Italian cuisine is so good, you do not want to waste a meal. Without overthinking it, you want to make sure every bite is memorable. And in Italy, because they have the best food, you can.
Cities and regions have their specialties, like:
Pizza in Naples

Gelato in Florence

Risotto in Milan
There are also local markets to explore, like Rome's Campo de' Fiori or Florence's Mercato Centrale.
Finally, there are wineries and makers of liquours like limoncello.
It's a tricky balancing act – you want to eat the best food, but you also want to be flexible enough to stop at a trattoria or bakery if something looks uber-appealing.
There's no best way of figuring this out. Lean into your travel style, consult with your traveling companions, do your research (ideally after you've eaten), prioritize your experiences, and come up with a plan.
And be prepared to abandon it when you gaze into a shop window and see the most amazing cannoli.
Finally, don't beat yourself up for eating well. This is Italy! You can go back to protein shakes and Ry-Krisp when you get back home.

Find the magic – but craft a plan to get you there


Once again, you need to balance spontaneity with structure. Italy is full of unexpected surprises. You want that. But what do you do if the surprise is so special and so involving that you run the risk of not making your train, or your stop for the night?
The short, simple answer is that you need to be prepared to make alternative arrangements on the fly.
The more complicated answer is that you may have to plan an extremely relaxed itinerary that allows for magic moments, knowing that if the magic doesn't happen you may have some slack time.
But, hey, you're on vacation, and slack time in Italy is the best slack time. Or so they say.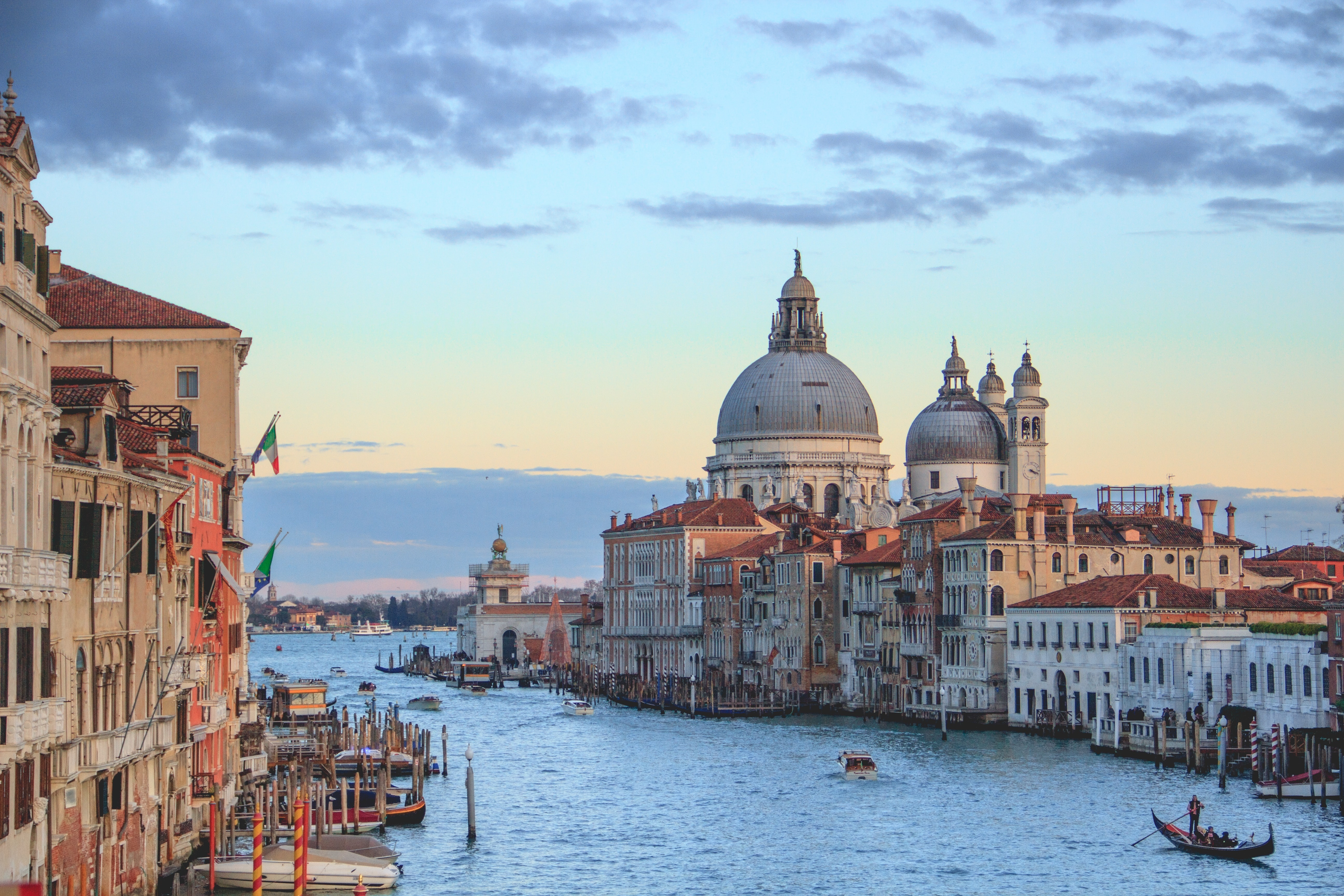 Photo by Enrique Herrera on Unsplash

Understand where the locals are coming from


The tempo of life in Italy is more relaxed, and may take some getting used to.
Things slow at midday in some regions. Meals are leisurely. Time is meant to be savored, not consumed.
There are also contradictions in Italy. Gentility is important, and there are places like the Vatican where it's considered appropriate for women and men to dress in something other than shorts and tank tops.
At the same time, women may be subjected to catcalling throughout the country.

Safety


On the topic of safety, Italy is generally a safe place for travelers.
The State Department gives Italy a level-2 ("exercise increased caution") rating, mainly for the same amorphous terrorism threats that have been knocking around Europe for a decade. (See our post on safe travel to Europe for more.)
The real crime threats are largely petty stuff, including counterfeit fashions and other goods, pickpocketing, purse-snatching and bag thefts, and low-level scams targeting tourists.
Keep an eye on your bag and your wits about you, and you'll be fine.
The neighborhood-by-neighborhood safety rating app GeoSure gives Italian cities high marks, including scores of 70-72 for Rome (by comparison, New York City scores a 55), 67-69 for Florence, 69-71 for Naples, and 69-70 for Venice.
Also be aware that romance and financial scams are not uncommon in Italy, along with street scams like the ring scam and the bracelet scam covered in other blog posts.
Finally, Berkshire Hathaway Travel Protection's 2023 Safest Places ratings rank Italy as the 16th-safest country overall and Rome as the 13th-safest city in our Safest Cities rankings.

Language


Speaking a little of the local language is always appreciated. Use Duolingo or a similar program to learn a few Italian phrases, including the words for:
"Hello" and "goodbye"

"Please" and "thank you"

"Yes" and "no"

"Stop" and "go"

"Faster" and "slower"

Stay connected – or not


If staying connected is important to you while traveling in Italy, buy a local SIM card or consider an international data plan to ensure you have access to maps, translation apps, and communication tools.
If you want to totally unplug it's understandable, but be sure you have a list of U.S. embassies and consulates handy.

Have a great time


Even with a great trip to an amazing destination like Italy, things can still go wrong. For that reason, it makes sense to protect your Italian vacation with travel insurance from Berkshire Hathaway Travel Protection.
We have plans to cover any sort of Italian vacation, from traversing the Alps to cruising to Sardinia.
In addition, our 24/7 travel assistance is here to help when your passport goes missing or you need help finding a great place for dinner.
It all starts with getting a travel insurance quote.
An Italian vacation is the trip of a lifetime – have fun! And the better your planning, the better your trip will be.



Please visit our Disclaimer page for underwriter info. Policies have exclusions and limitations. For complete details of coverage, contact BHTP by calling 844-411-2487, or emailing us at assist@bhtp.com.
---
---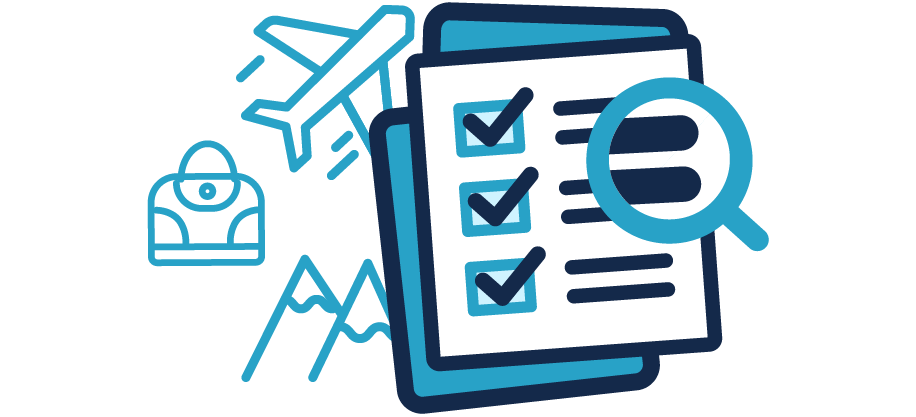 Questions About Travel Insurance?


Check out our online guide, "What Is Travel Insurance All About?" We've provided in-depth answers to all your travel insurance questions, starting with the basics.
---