---
---
---
Greece is a popular destination for American tourists, the 12th most popular tourist destination in our latest research, and one of the world's safest destinations for travelers.
Even with all that going for it, a great Greek vacation requires planning – and climate change has made planning a trip to Greece more of a necessity than ever.
By following this step-by-step approach you can set yourself up for an incredible vacation in Greece – whether it's your honeymoon, a backpacking trip, or a cruise of the Greek islands.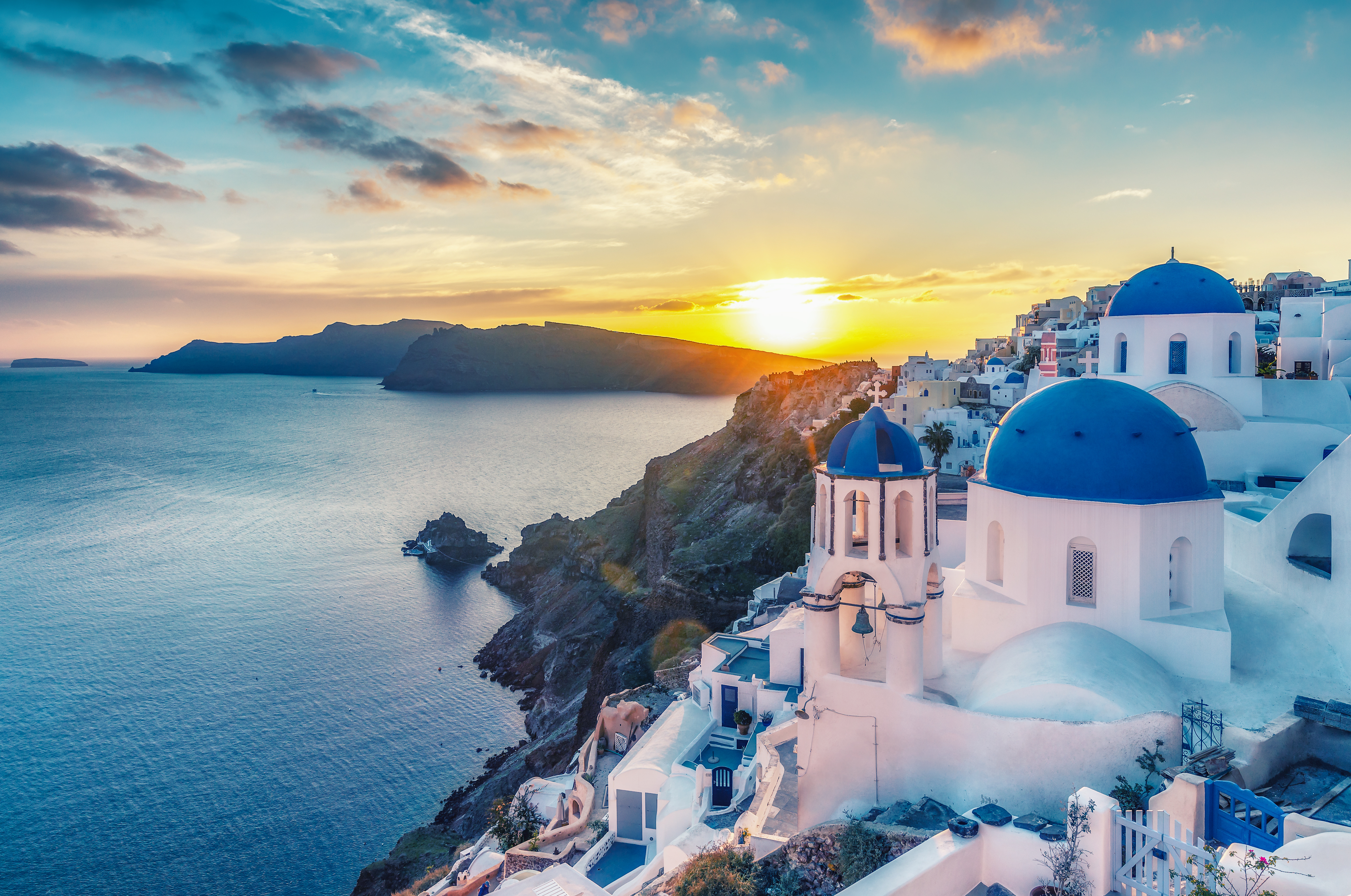 Choosing your vacation season is crucial

Summer

2023's fires and scorching temperatures are proof that a summer vacation in Greece can be downright dangerous. However, that's when most Americans have the time and inclination to visit.
If you like the crowds and don't mind the heat, the summer months are a great time to visit Greece. All attractions are open, the islands are hopping and the beaches are packed.
The downside? Attractions can be busy and accommodations fill fast. If you decide on a summer vacation in Greece, plan ahead and consider working with a travel professional.
(One more note for travelers: If you're planning on traveling to Greece during summer fire season, follow the travel advisories for Greece on travel.state.gov.)

The shoulder season

The shoulder season in Greece runs the months before and after summer, from mid-April through mid-October, and can be a delightful time to visit. Crowds and temperatures are down and almost all attractions and accommodations are open, even on the islands.
Prices are also lower, though not by as much as you might expect. At least in Greece, everyone has caught on to the shoulder season.
Again, working with a travel professional like Greeka can help uncover bargains and craft an affordable and memorable shoulder-season vacation.

Off-season

Off-season in Greece runs from the end of fall to the start of spring. It's a good time to visit the mainland and its cities, but not the best time to visit the Greek islands, as many attractions and lodgings close for the winter.
If you're looking to discover "the real Greece," the off-season might be the time to do it. Just lock down your travel arrangements before you leave.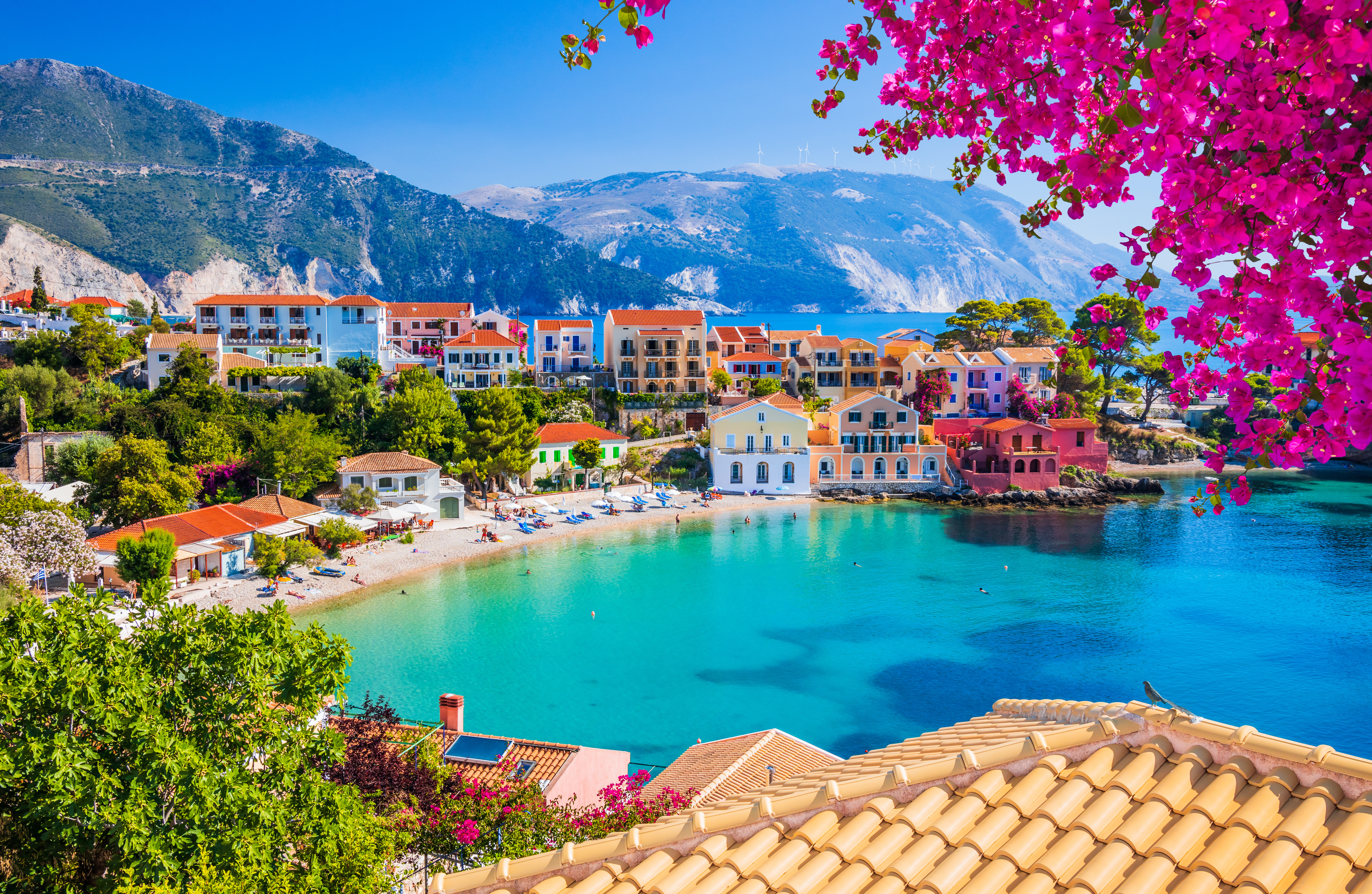 Choosing your transportation is important, too

Cruises

As you'd expect from a country with so much incredible coastline, Greece is a country that can and should be approached from the water.
That means a cruise, and there's no shortage of cruises that touch the Greek islands and mainland. Virtually every major cruise line has an itinerary that includes Greece. You can choose from big ships, small ships, luxury ships, and party ships.
What cruise should you choose?
A couple of tips:
Understand your cruise style. Why are you taking a cruise? Do you love to party, do you like great cuisine, are you attracted by destinations and excursions, or do you love to meet people? Different cruises and cruise lines will meet different needs, so do your homework and check out this guide for first-time cruisers.
Know that small ships can visit smaller islands. Any ship will get you to the Santorini shot, but smaller ships can get to islands like Skiathos or Hydra.
Balance activities and time. How much time do you want to spend exploring the islands versus sailing between islands? Itineraries that cover more than just the Greek islands can sometimes feel rushed, if your goal is to immerse yourself in Greek island life.
Be aware of the challenges. Many Greek islands are hilly, with cobblestone streets that can be a challenge for travelers with mobility issues, especially when you factor in temperatures of more than 100 degrees. Also, most cruise ships anchor offshore and tender travelers to the island – a less-than-ideal situation for some travelers.
Cruise Critic has more tips for cruising the Greek islands.

Trains

Trains in Greece aren't quite up to the standards of some other European countries, but they can still be a good way of getting from city to city.
The main route is from Athens to Thessaloniki, with slower feeder trains servicing other parts of the country.
The train from Katakolo to Olympia is the main way of ferrying tourists to this historic site.

Mass transit

The KTEL bus system is actually a great way of traveling the country if you don't want to rent a car. The system is relatively fast and goes just about everywhere.
Otherwise, Athens has an excellent metro, and ferries travel from the mainland to many of the larger, more popular islands.
Dave's Travel Pages has a fairly complete rundown on bus, ferry, metro, and train transportation in Greece.

Renting a car

Roads in Greece are narrow, traffic screams, and the cities are unfamiliar for visiting drivers. Still, renting a car is a great way to see the countryside.
Car rental in Greece is about the same as it is anywhere. Pick up your car at the Athens airport and start exploring.
However, note that you may not be able to take your rental car on ferries to many of the Greek islands.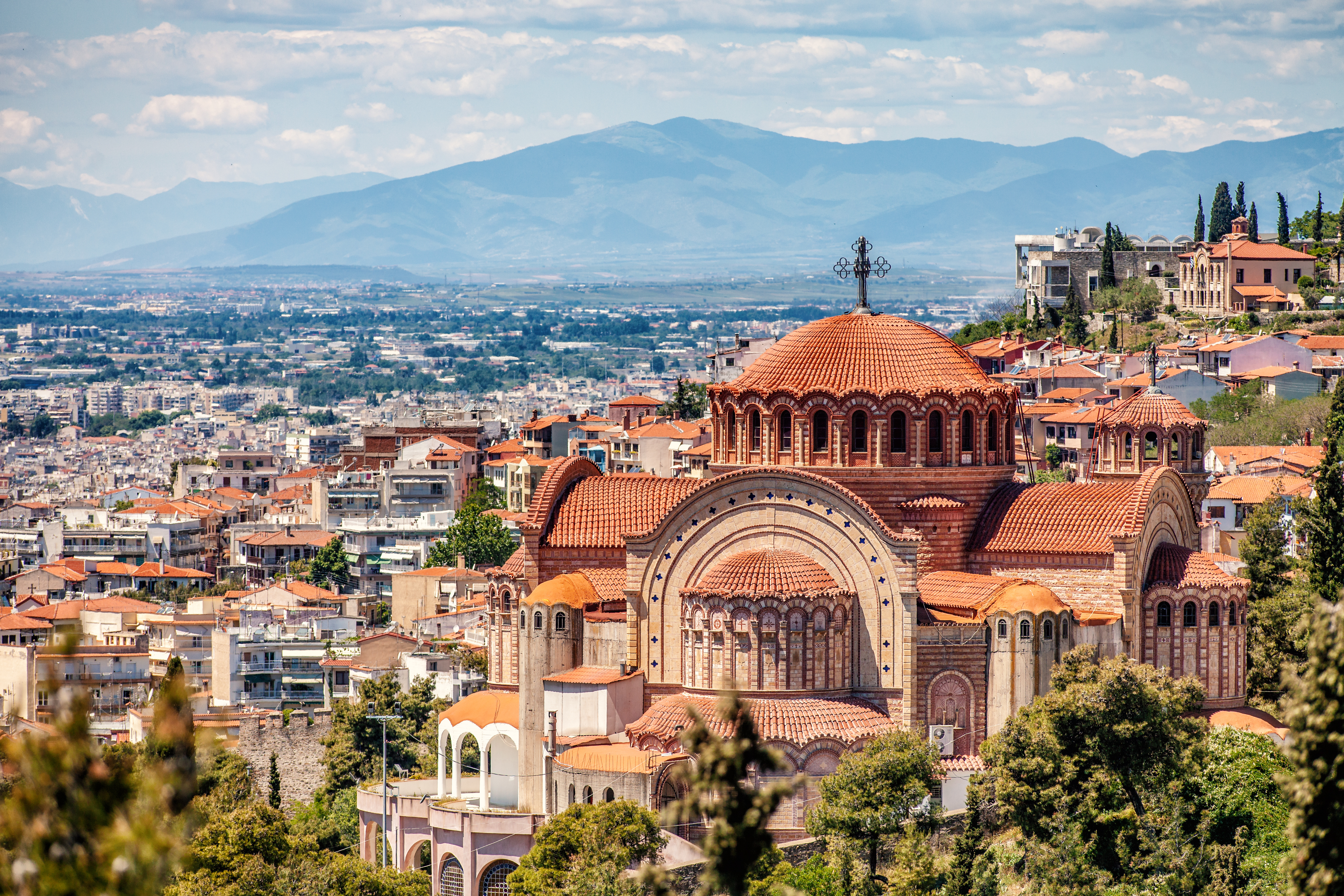 Choosing your destinations is straightforward

If you're like most tourists, you'll want to see some islands, some ruins, and some cities. That will likely take you to:
Athens:

The cradle of Western civilization, with historic sites like the Acropolis and the Ancient Agora.

Santorini:

The quintessential Greek island features iconic blue-domed churches and magical sunsets.

Mykonos:

Historical beauty and party vibes: What's not to love?

Crete:

Amazing historic sites, magnificent beaches, and lush mountains.

Rhodes:

A UNESCO World Heritage site with forests, beaches, medieval monuments and ancient ruins.

Delphi:

A spiritual focal point for all Greeks, and a jumping-off point for Greece's best skiing (!).
You can do all this in a week, but it'll feel rushed. Allow yourself a minimum of 10 days for an itinerary like this – and consider a circular route to minimize backtracking.
Once you set where you want to go, study your destinations and choose what interests you most – historical sites, beaches, or culinary experiences.

Budgeting for your trip

One of the reasons Greece is so popular is that it has rewards for high-end travelers as well as backpackers and broke college students.
Assuming you fall somewhere between those two extremes, here's a rough-but-reasonable weekly budget:
Accommodations: $500-$750

Food and Drink: $250-$400

Transportation (within Greece): $125-$325

Tickets, Admissions, and Activities: $50-$150

Miscellaneous: $100-$150
Obviously you can take this budget in any direction – by staying in hostels, for instance, or splurging on meals (though some of Greece's simplest and least expensive cuisine is its best, like souvlaki and spanakopita).
One easy money-saving recommendation is to buy a multi-site pass like the Athens Combined Ticket if you're planning on visiting multiple historic locations.
Of course, if you do that you're more-or-less committed to visiting multiple sites, but if that was your plan all along, this is the cheapest way to do it.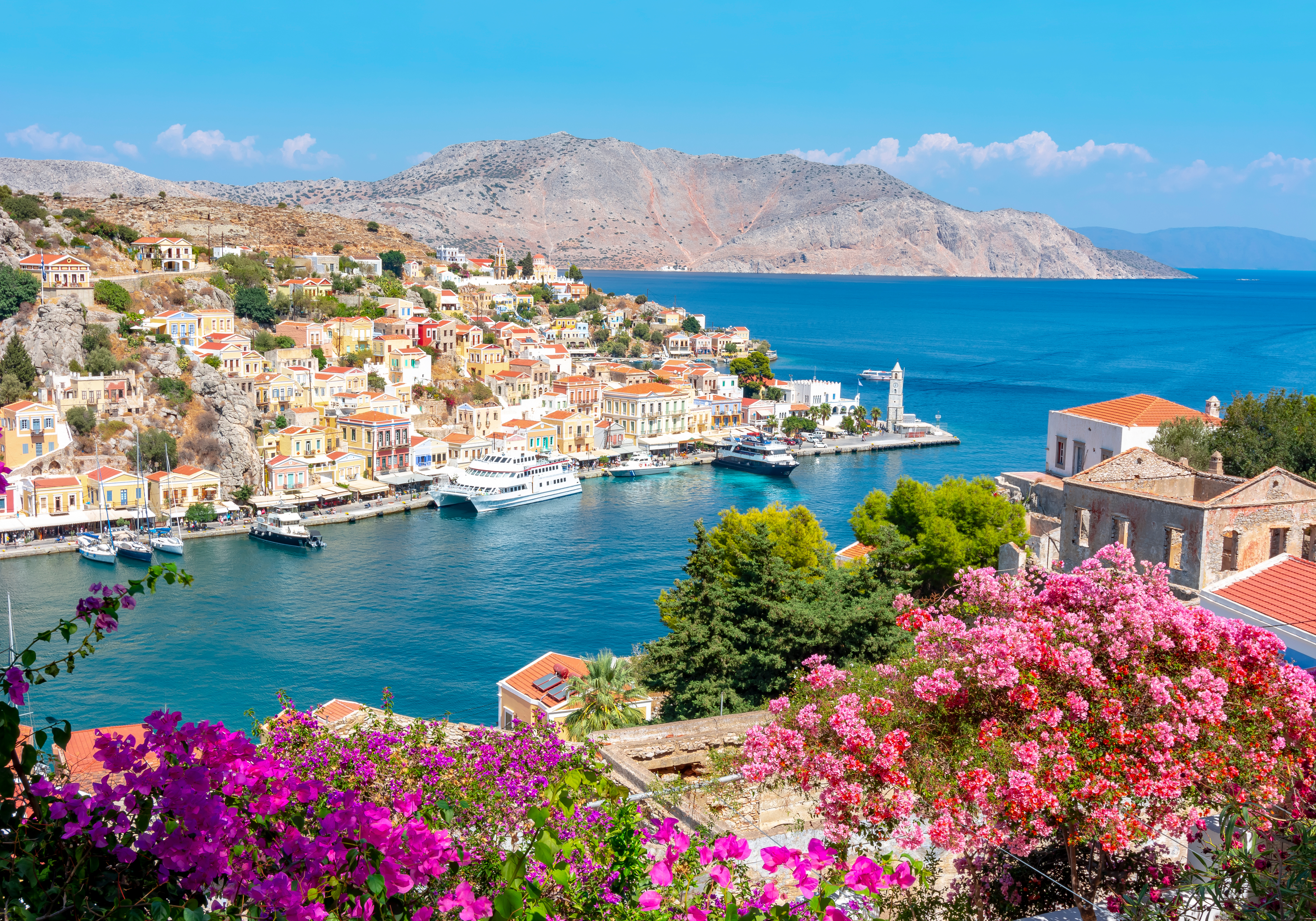 Other things to know about a Greek vacation

Packing
Check our cruise-packing-tips blog post, and the tips and checklist for warm-weather cruises in particular, if you're planning a Greek cruise.
If you're not cruising, we'll keep it simple: For the summer and much of the shoulder season pack lightweight, breathable clothing, walking sandals or shoes that are good on cobblestones, and a hat to keep away the sun.
The Greek islands can get a touch chilly at night, so a lightweight sweater or jacket is also a good idea.
Finally, don't go anywhere without sunscreen! The Mediterranean sun can fry you to a crisp in a few hours. The more SPF, the better.
The last thing to pack is an adapter so your American chargers and other electronics will work with European plugs. Greece uses Type C (Europlug) and Type F plugs.

Travel insurance
Once you've made an initial payment on your Greek vacation, protect your investment with insurance from Berkshire Hathaway Travel Protection.
BHTP has specific plans to protect cruises, adventure trips, and luxury travel, as well as any other sort of Greek vacation you can imagine.
Also, you may qualify for bonus protection if you buy travel insurance within 14 days of making your initial trip payment.
Greece is an amazing destination – you'll love it! And all it takes is a little planning to make your Greek vacation the vacation of a lifetime.


Please visit our Disclaimer page for underwriter info. Policies have exclusions and limitations. For complete details of coverage, contact BHTP by calling 844-411-2487, or emailing us at assist@bhtp.com.
---
---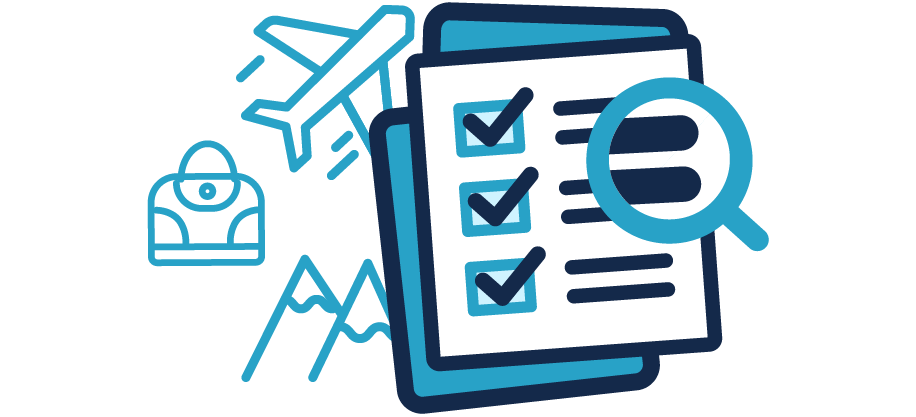 Questions About Travel Insurance?


Check out our online guide, "What Is Travel Insurance All About?" We've provided in-depth answers to all your travel insurance questions, starting with the basics.
---