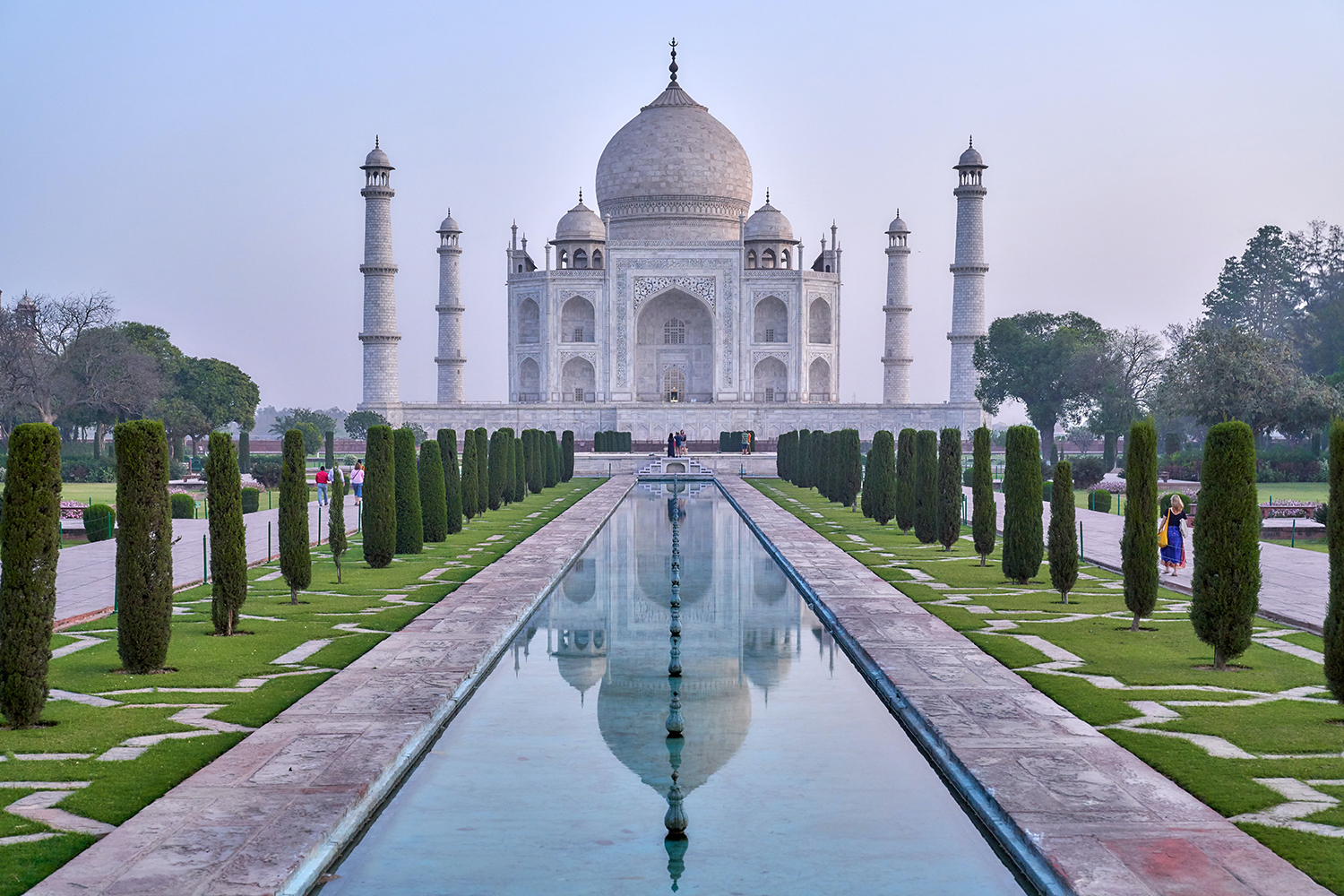 IS IT SAFE TO TRAVEL TO INDIA IN 2023?
Perhaps no country is more diverse in more ways than India. A country so geographically, spiritually, and experientially varied makes India a travelers' paradise but also makes some travelers wonder whether travel to India is safe – especially post-pandemic.
Like so many things about India, the country's size and diversity makes it hard to supply a uniform answer. India is generally safe, but it depends on where you go, what you do, and how you get from one place to another.

IS INDIA SAFE? THE WORLD WEIGHS IN
As you might expect, there's a variety of opinions on how safe India is for travelers.
The 2021 Global Peace Index ranks the country 135th out of 163 countries, noting India's high level of militarization, nuclear capabilities and internal squabbles.
Meanwhile, Global Finance magazine ranked the country 91st out of 134 countries in 2021, using a rating system built around healthcare infrastructure and financial power.
The State Department has given India a level-2 ("exercise increased caution") rating, mainly because of crime and terrorism.
Finally, the World's Safest Countries rankings produced by Berkshire Hathaway Travel Protection have tracked India's relative safety for four years. In 2022 the country placed 41st for safety out of the 42 most popular countries for travelers.
In the past, India has finished as low as 29th out of 30 countries and as high as 36th out of 56 in the BHTP rankings, showing some of the uncertainty American travelers have about travel to India.
As for India's cities, safety ratings tend toward the lower end of the scale. In The Economist's latest rankings of the world's safest cities, New Delhi was 48th and Mumbai 50th out of 60 cities.
Numbeo ranks hundreds of cities around the world on a multivariate safety measure. Its top-10 Indian cities for safety were generally smaller, lesser-traveled cities:
Mangalore

Ahmedabad

Vadodara

Navi Mumbai

Jaipur

Surat

Coimbatore

Visakhapatnam

Nagpur

Thiruvananthapuram
According to the city-safety app provider GeoSure Global, most of India's major cities – Hyderabad, Bengaluru, Chennai, Mumbai, and Delhi – are rated between 46 and 48 on a 100-point safety scale, with Kolkata checking in at 43.
The main issues, according to GeoSure: pickpocketing and petty theft, and LGBTQ safety.
The only Indian city to appear in BHTP's safest-cities rankings was Mumbai, in 2021. It was 29th out of 30 cities in travelers' ratings.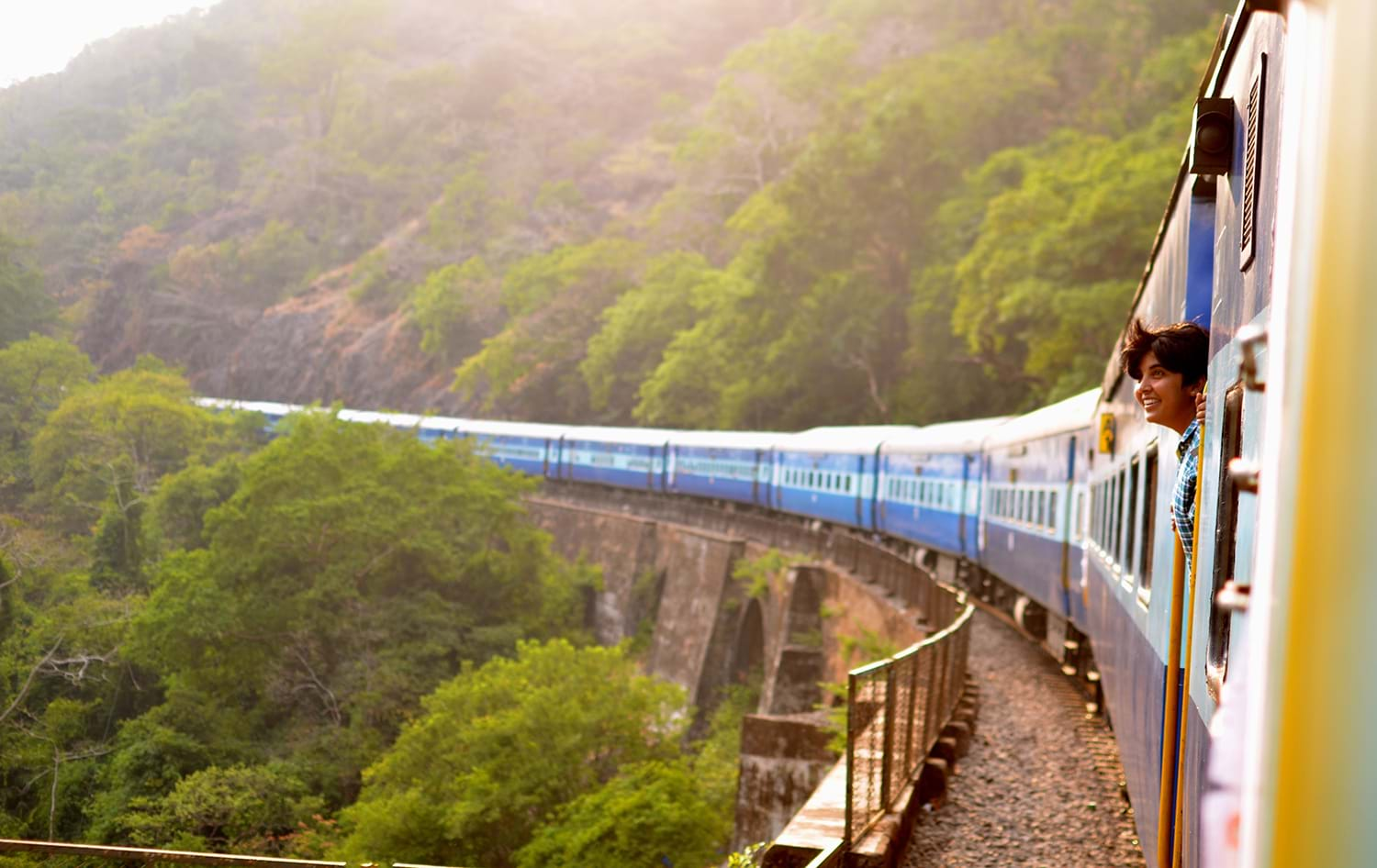 Photo by JK on Unsplash

COVID-19 AND TRAVEL TO INDIA
India is open to American travelers, and while the country is not entirely back to normal, most restrictions on travel inside the country have been lifted.
The State Department strongly encourages travelers to India to get fully vaccinated and carry proof of vaccination. Travelers should follow local regulations on gatherings and mask-wearing, which tend to be strictly enforced.
Visitors to India can expect random testing upon arrival in the country and a two-week quarantine for positive tests.
Testing and vaccinations are available throughout the country.

TRAVEL SAFETY IN INDIA
The rankings might give you the impression that India is not a great destination for travelers. However, one thing you'll learn quickly about India is that there are layers and nuance to almost everything.
India can be a very safe destination; it can also be unsafe. It simply … depends.
Let's look at some specific components of travel safety in India, and what you can do to stay safer.

Pickpockets and Petty Crime
The GeoSure ratings had it right: Pickpockets can be found anywhere in India that there are crowds, and there are crowds everywhere.
Bag snatching is also not uncommon. If you're going to India and want to leave the country with the purse or bag you brought in, you need to watch it at all times under all circumstances.
Hotel-room thefts can occur, and local police are not always sympathetic to tourists' plights.
The good news in all this is that violent crime directed at tourists is generally not a concern in India.

What you should do to stay safe:
Watch purses and bags at all times

Carry a purse with a long strap worn across your body

Carry a backpack with cut-proof straps

Invest in pickpocket-proof clothing

Spread around valuables

Buy a portable travel safe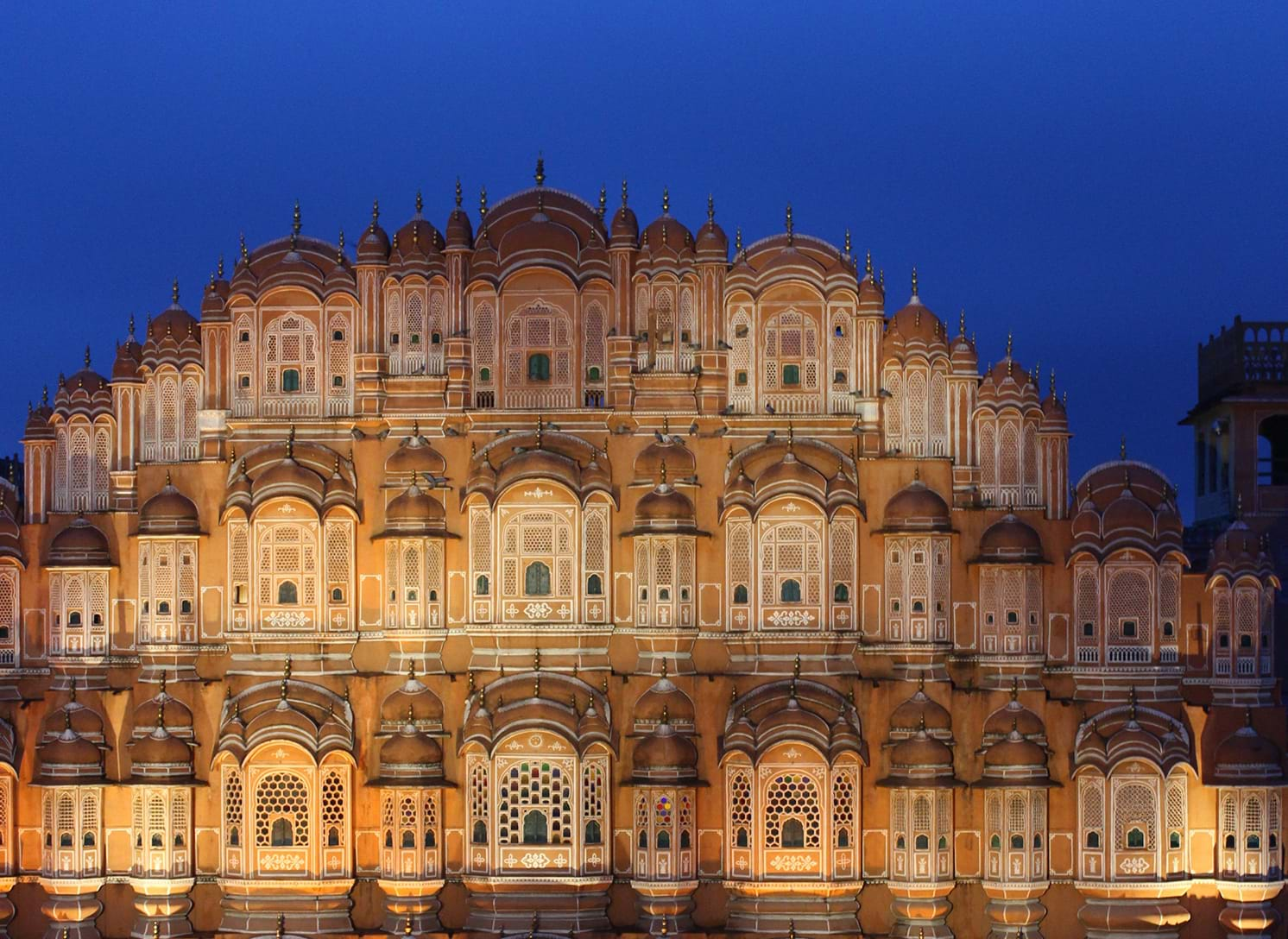 Photo by Kirti Kalla on Unsplash

Scams
Scams are so common in India that some sources simply say, "expect to be a target of a scam when you travel there."
Scams take a variety of forms, including:
Taxi scams that take you somewhere other than your desired destination

Romantic scams

Property scams aimed at business travelers

"Help me send money to a relative" scams

ATM scams

And many more
Also, scams are common in India's street markets, especially when buying items like rugs or gems.
What you should do to stay safe:
Be wary and "street-smart"

Realize that if it sounds too good to be true, it probably is

Hire only reliable cars and drivers or hotel taxis

Transportation
Getting around India can be difficult.
Mass transit is not recommended, and "bait-and-switch" taxi and tuk-tuk scams are common. Pedestrian travel can be challenging as well due to a combination of stifling heat, choking traffic, and pickpocket threats.
In terms of intercity travel, overnight buses and trains are almost always crowded, and can be dangerous. Drink spiking and robberies are not unknown.
Driving is also an issue in many parts of the country. The country is left-hand drive, like England, and roads are in poor condition.
The best ways of getting around in India are flying and traveling with an organized tour, where the transportation is controlled and left to the experts.
What you should do to stay safe:
Agree on a price before getting into a taxi

Use a taxi service recommended by the hotel

Be extra-vigilant crossing streets

Keep contact information for the hotel concierge and a recommended taxi service with you at all times

Travel first class on trains

Stick to flights and organized tours

Food Safety
It's called "Delhi belly," and it's real. Intestinal issues are nothing to mess with in India.
The main culprits are water and street food, though people who are not used to the spice profile of Indian food can get sick from the best food in the finest restaurants.
As Dr. Mark Wise, author of The Travel Doctor, noted in a 2016 interview with BHTP, "You go to India and eat spicy food for seven days and you're surprised that you got heartburn. I think if you eat differently for a week or two you're going to have some problems."
In other words, be cautious with street food in India, but don't be surprised if your stomach rebels no matter where you eat.
What you should do to stay safe:
Drink bottled water

Eat only street food that is prepared freshly in front of you

Carry an anti-diarrheal medication

Eat lightly your first few days in-country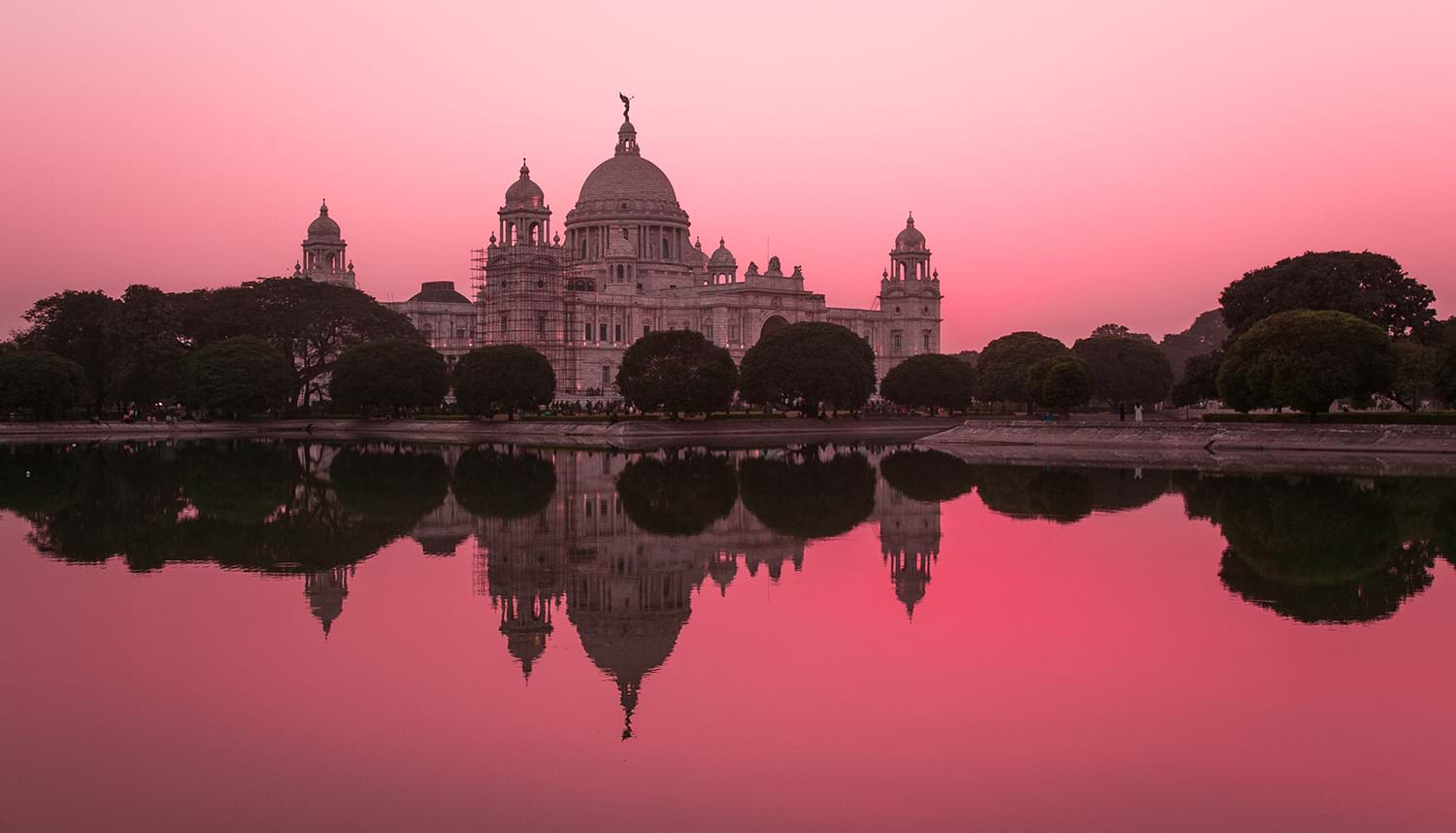 Photo by Martin Jernberg on Unsplash

Travel Illnesses
Zika and malaria are found in India, along with tuberculosis and a variety of viruses and bacterial diseases. Animals can carry a variety of diseases, including rabies and herpes B.
The Indian government requires vaccination against yellow fever, and recommends a flu shot and other vaccinations. A full list can be found on the Centers for Disease Control's travelers' health page.
What you should do to stay safe:
Get all recommended vaccinations before leaving for India

Follow CDC guidance on disease outbreaks

Buy travel insurance with coverage for health emergencies and medical evacuations, like that offered by

Berkshire Hathaway Travel Protection

Weather and Natural Disasters
India can experience anything from blizzards to earthquakes to heat waves so intense they melt the asphalt.
The big weather issues to watch out for are severe earthquakes in northern India, dust storms in summer, and floods during the monsoon season.
However, wherever you go in India be prepared for humidity so intense that you find yourself drenched in sweat after just a few minutes outside.
What you should do to stay safe:
Avoid travel in tropical India during the monsoon season

Avoid travel in Kashmir during the winter

Pack tropical-weight clothing and a wide-brimmed hat to block the sun

Take it easy your first several days in India

Terrorism
Both the Canadian and American governments recommend that travelers avoid the regions of Jammu and Kashmir in northeast India due to threats of terrorism, civil unrest and kidnapping.
Because India is a crossroads for many religions and political affiliations, terrorism is always a threat throughout the country, including terrorist acts carried out by Islamist extremist groups.
What you should do to stay safe:
Subscribe to the State Department's

Smart Traveler Enrollment Program

Avoid areas of unrest, or large demonstrations in cities

Avoid making explicitly political statements about India

Female and LGBTQ Safety Issues
India can be a dangerous country for women traveling alone, by day or night. Women should travel in groups, stick to main thoroughfares, and watch what they drink – both in terms of quantity and physically keeping an eye on their drink at all times.
Modest dress is also recommended in some parts of the country. Even so, sexual harassment is common in India, especially for people of African descent.
Homosexuality is illegal in India under a colonial-era law that has been used for years to harass the LGBTQ community.
In addition, police officers sometimes harass, extort money from and blackmail LGBTQ individuals in India.
What you should do to stay safe:
Don't use public transport after dark alone – travel with groups of friends

Stick to well-known venues when going out

Keep your hotel room number confidential

Hire only reliable cars and drivers or hotel taxis

Don't travel alone in hired taxis, especially at night
As you can see, there are many safety concerns for travelers to India … but the rewards are just as great. And if you travel with a reputable tour operator, many of these risks are minimized or even eliminated.
Traveling in India can be a heady, multisensory experience, which is why it's on so many travelers' bucket lists. If an Indian vacation is in your future, consider travel insurance from Berkshire Hathaway Travel Protection. We have plans to cover your wildest adventures.
---
---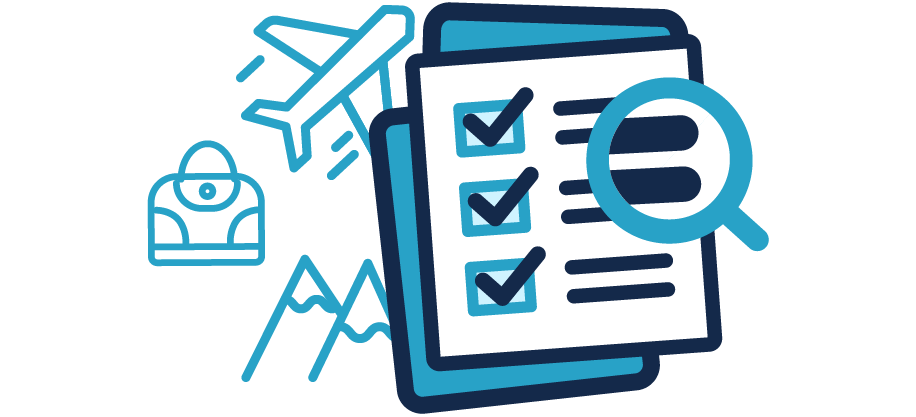 Questions About Travel Insurance?


Check out our online guide, "What Is Travel Insurance All About?" We've provided in-depth answers to all your travel insurance questions, starting with the basics.
---
Back To All Blogs