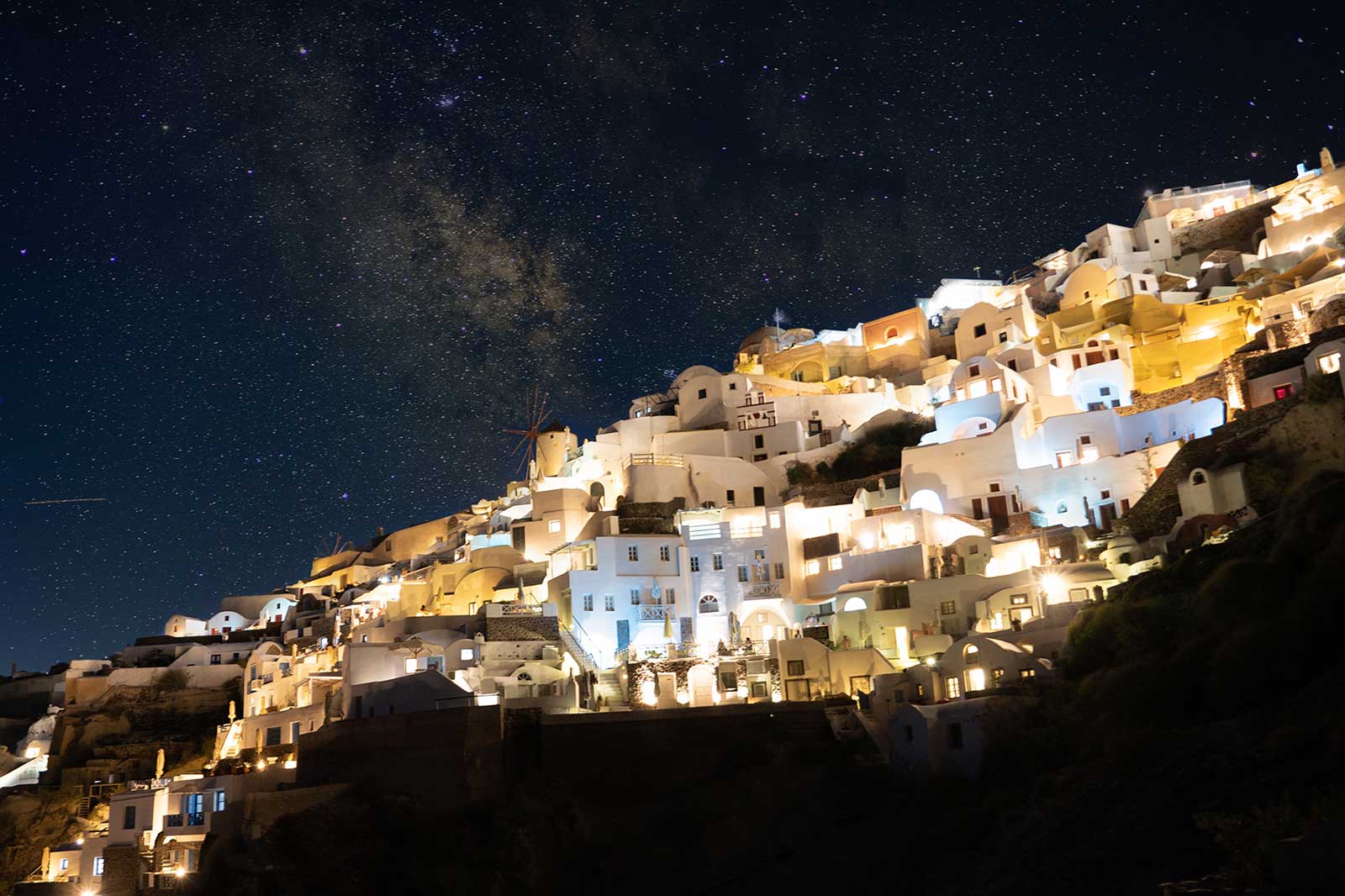 Photo by Xuan Nguyen on Unsplash
IS IT SAFE TO TRAVEL TO GREECE? (2023 UPDATE)
With all the turmoil going on in the world, every destination comes under scrutiny. That's especially true with travel to Europe. So when travelers ask, "Is it safe to travel to Greece?", it's refreshing to be able to answer "yes."
"In my opinion, Greece is the safest country in the Mediterranean – including the other European countries of the region," says Olivier Moutopoulos of the tour operator Greeka. "It is a fact that there has never been a terrorist attack from Al-Qaeda or ISIS in Greece."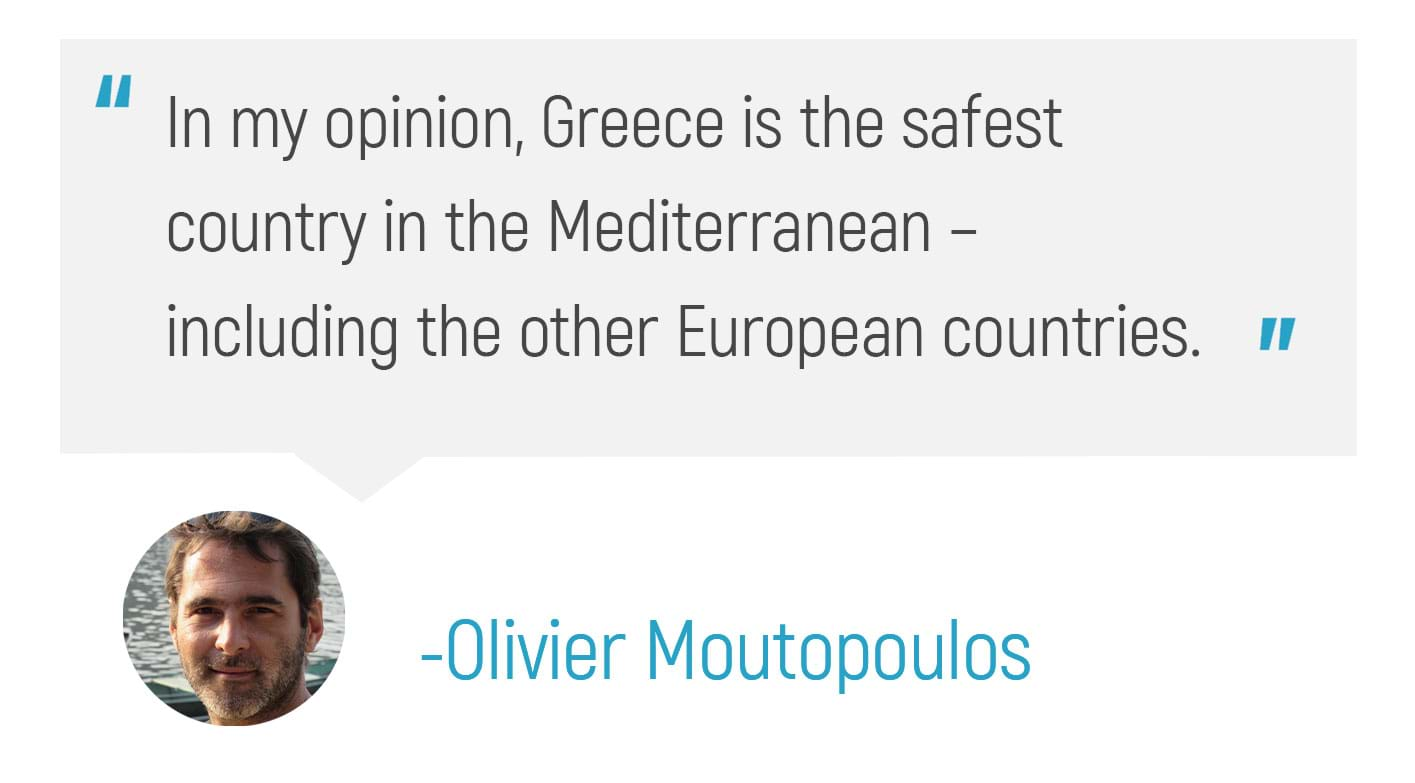 EXPERTS AGREE GREECE IS SAFE


Unlike many countries in Europe, including some of Greece's neighbors, Greece is a level-one destination according to the State Department, meaning "exercise normal precautions."
The annual Global Peace Index rankings, while placing Greece in the middle of the pack in terms of safety, conflict, and lack of militarization, note the country's low levels of homicide, incarceration, violent crime, and political instability.
All of this adds up to an idyllic vacation destination, from a safety standpoint.
"If you are visiting the Greek islands, you really do not have to worry about anything," Moutopoulos says. "You will feel safe and at ease. If you are visiting Athens or another big city, I would just recommend the general safety tips that someone considers when traveling anywhere in Europe and the USA."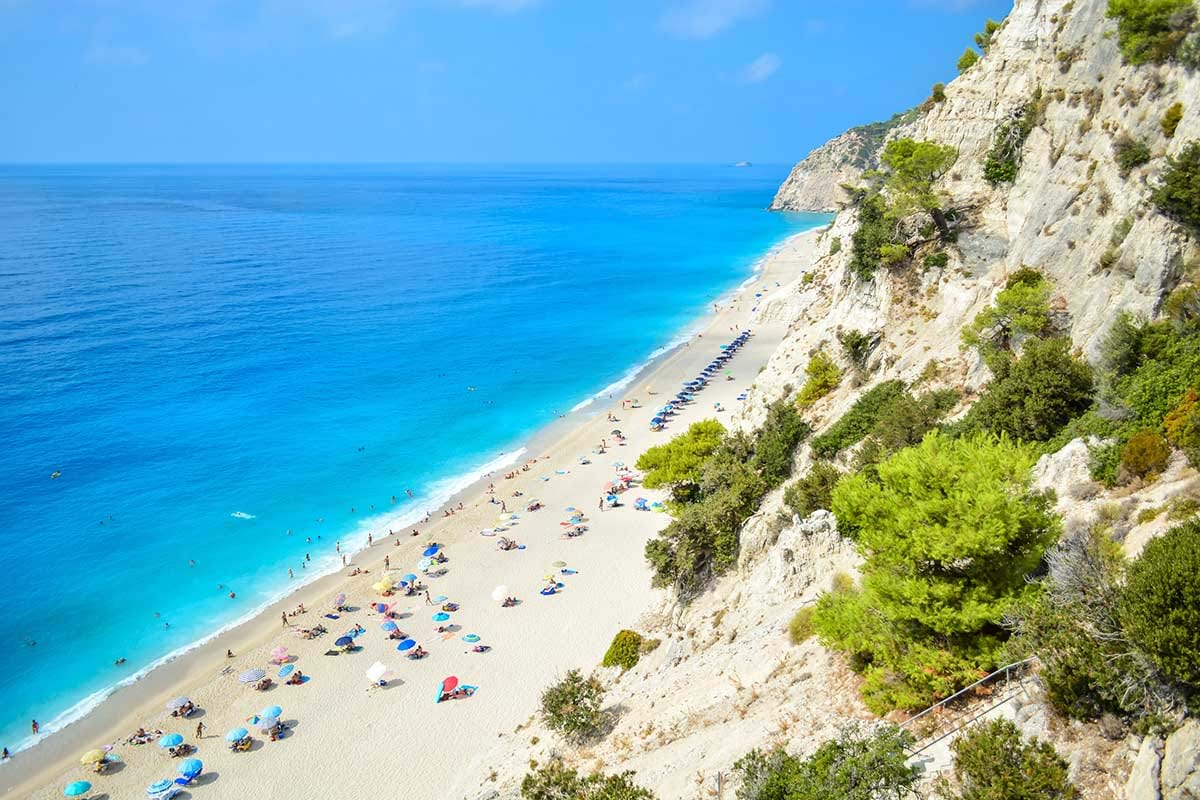 Photo by Antone Adi from Pexels
GENERAL SAFETY TIPS FOR TRAVELERS TO GREECE


According to Moutopoulos, travelers should:
Keep their belongings safe

Be careful of pickpockets when using public transportation in Athens

Avoid neighborhoods with a bad reputation after midnight
Let's consider those recommendations one-by-one.


Keeping Your Belongings Safe
The key to keeping belongings safe is being uber-protective of purses and bags.
"It's very common and recommended if you carry a backpack to place it in front of you so you can keep your eye on it," Moutopoulos says.
In addition:
Choose a bag that fits across your body. It's safer than ones that are slung over your shoulder.

Beware of pickpockets and bag thieves when crossing a street. Try to keep a cushion of space between you and others.

If you set down a bag with a strap, don't hang it on the back of a chair. Put it between your feet and step on the strap.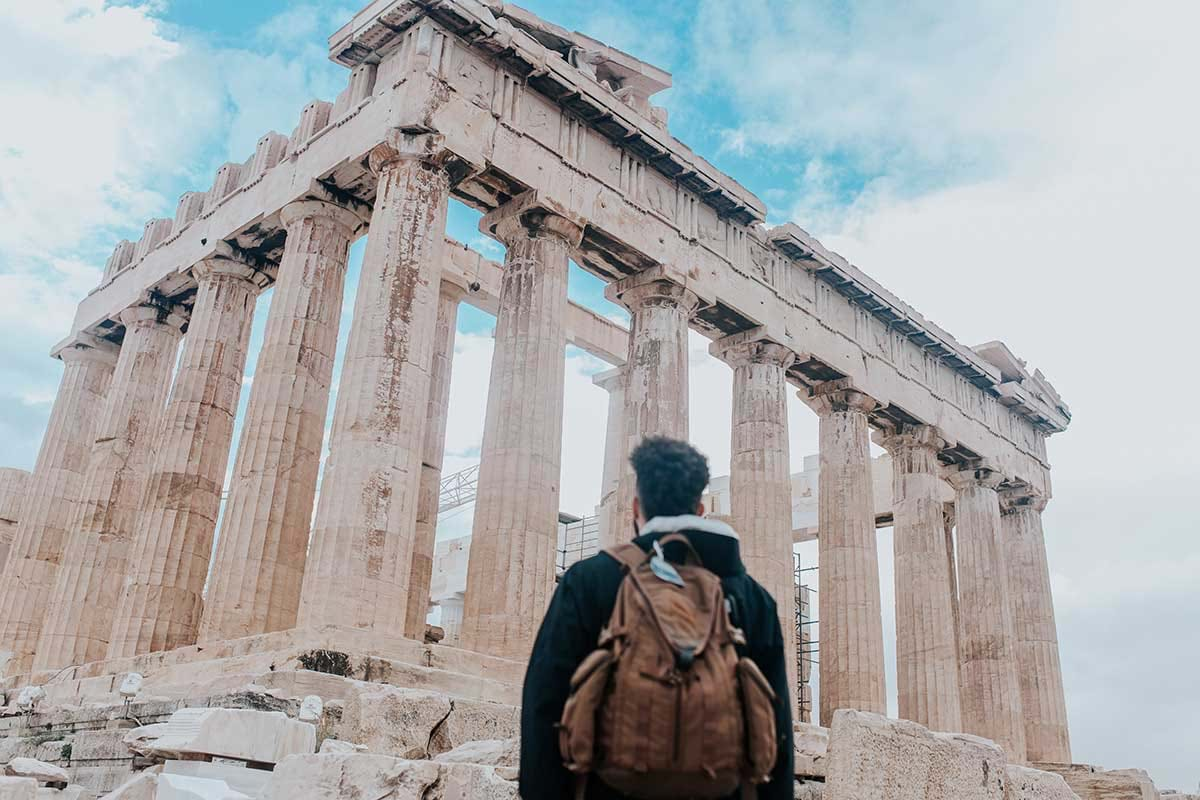 Photo by Elijah Bryant on Unsplash
Avoiding Pickpockets And Scams
In discussing pickpockets, Moutopoulos notes that "pickpockets in Greece won't get aggressive. Also in Greece there is a sense of caring for each other. In case of a misfortune like this, don't be surprised if a complete stranger will be willing to help you."
Specific ways of dissuading pickpockets include:
Distributing your money, credit cards, travel documents and passport inside a few bags, including the one you use for daily sightseeing.

Using a valuables pouch or money belt if you're really worried about losing money or documents.
To avoid common travel scams, make sure you:
Double-check the authenticity of everything you buy

Double-count the change you receive

Negotiate everything in advance
The State Department has more about common travel scams here.


Photo by GEORGE DESIPRIS on Unsplash

Avoiding Dangerous Areas At Night
Just like any other country, Greece shows a slightly different face at night. Most of the time you'll be just fine walking around at night; if you're concerned, ask trustworthy local resources like your hotel concierge about local safety concerns or areas to avoid.
"In general, Athens and other large Greek cities are as safe as any other European city," Moutopoulos says, though he also notes some specific areas to avoid.
"Exarcheia has a reputation of [being] a dangerous district," he says. "It is the home of a more bohemian lifestyle, and it is absolutely okay if you decide to skip this, but in my opinion you would have missed out an important part of the Athenian identity."
When traveling in areas like this:
OTHER TRAVEL-SAFETY TIPS


In addition, travelers to Greece should also:


Be smart about drinking
According to Moutopoulos, the towns of Malia and Laganas have been advertised as cheap party destinations for young people, and have had some alcohol-related incidents.
While the rest of the country has not had these issues, as Moutopoulos says, "Consuming large amounts of alcohol at a very low price is really dangerous, regardless the destination."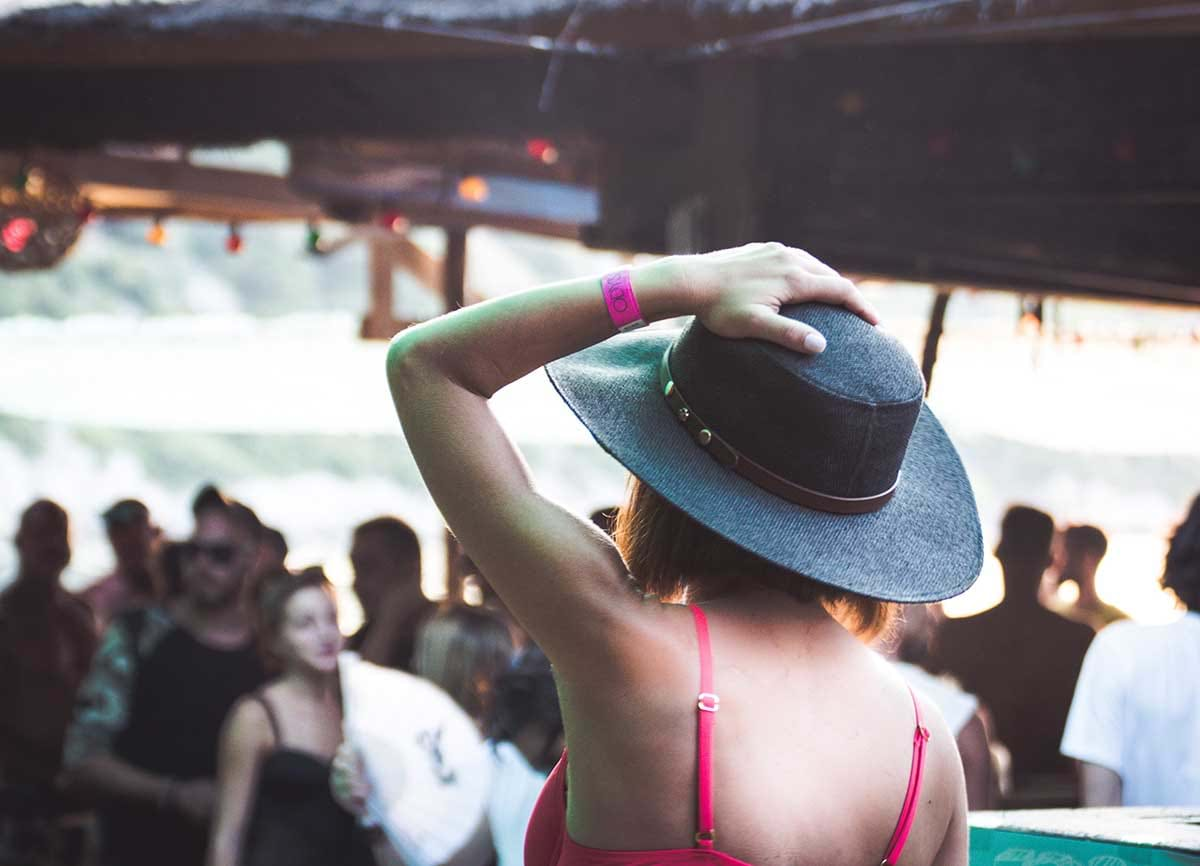 Photo by Jason Blackeye on Unsplash
Blend in
The best way to avoid being taken advantage of for being a tourist is to not look like a tourist. That means you should:
Research local customs and dress codes, especially when visiting religious or sacred sites.

Dress conservatively. Do your best to look and act like a local.

Use your indoor voice, even when you're outdoors.


Watch for traffic
"Driving Greeks are not considered the most respectful when it comes in terms of obeying street signs, traffic lights or pedestrians," Moutopoulos says. "Always double-check when crossing the road, even if you have the priority."


Use a tour guide
"Although Greece is a relatively small country, it consists of more than 100 inhabited islands, and each island has its own character," Moutopoulos says. "We help our clients get a personalized service designed according to their needs."
"Tourists can book their ferry tickets, their accommodation, island-hopping packages, car rentals, tours and more through our website," he adds. "Last but not least, our 24/7 customer service is there to assist you regarding any issue that might come up before or during your visit."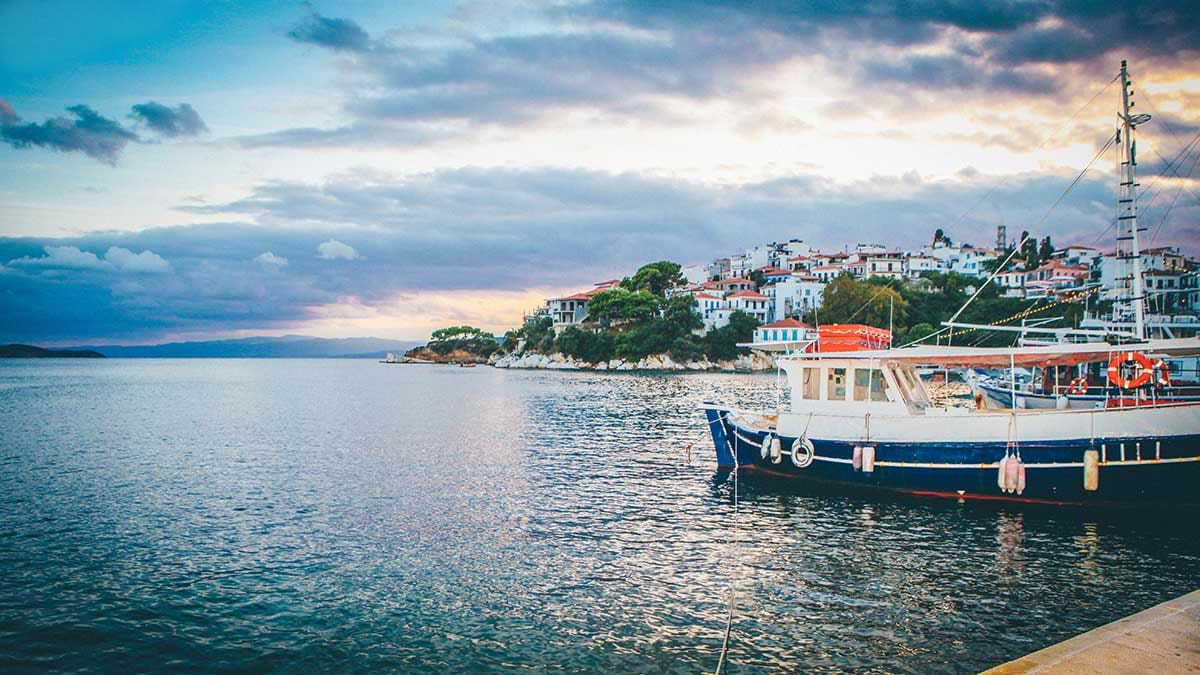 Photo by Nick Karvounis on Unsplash
Buy travel insurance
Travel insurance can handle many things that could conceivably spoil a vacation in Greece, from medical emergencies and evacuation to lost luggage to trip cancellation for other reasons.
Make sure you buy a plan that aligns with your needs and travel style. If you're cruising the Greek islands, consider cruise insurance from Berkshire Hathaway Travel Protection; if you're hiking the highlands, our adventure insurance may be a better fit.
Discover more about all our travel insurance plans.
It really doesn't take much in the way of preparation, and there aren't many precautions a traveler to Greece needs to take in order to have a wonderful vacation.
As Moutopoulos says, "The main reason for tourists to choose Greece as their vacation destination is because it is a wonderful and safe country. My only advice is to relax and enjoy the sun and sea!"
---
---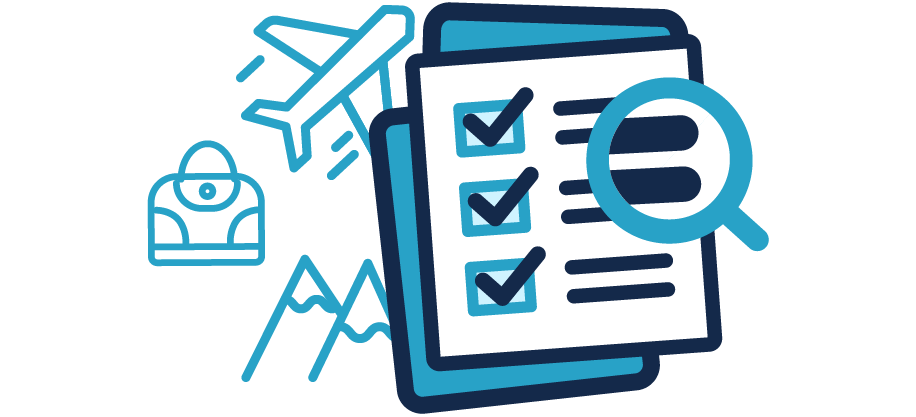 Questions About Travel Insurance?


Check out our online guide, "What Is Travel Insurance All About?" We've provided in-depth answers to all your travel insurance questions, starting with the basics.
---
Back To All Blogs