---
---
---
Mexico is the most popular foreign destination for American tourists, but planning a trip to Mexico isn't as simple as planning a domestic vacation. Let's take a look at how geography, amenities, and safety all must be considered as you plan a trip to Mexico.
There's no questioning Mexico's popularity. According to the federal International Trade Administration, Americans made more than 30 million trips to Mexico through the first 11 months of 2022, compared with 34 million visits overseas.
So the good news is that when you're planning a Mexican vacation, you're certainly not alone.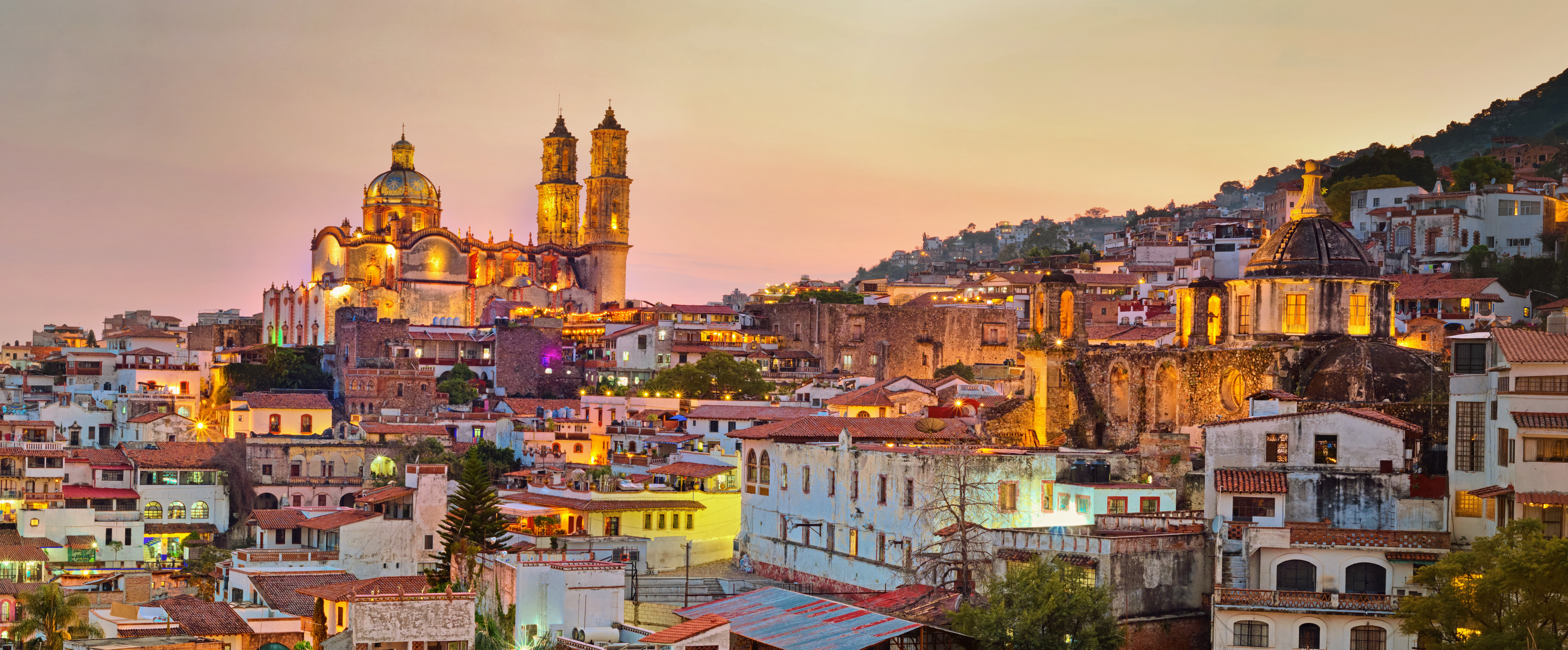 Where to start
Mexico isn't France or Italy; it's not a country where you can just jump in a car and start off, stopping at every quaint little town you pass.
Instead, because of its well-developed and popular resort areas, Mexico is a country where you go somewhere and stay for several days, or even a week or more. That usually means vacationing in:
The Yucatan, home to Cancun, Playa del Carmen, Xpu Ha, and Tulum, among other popular destinations

Mexico City and the capital region

Baja California, and Cabo San Lucas in particular

Puerto Vallarta, on Mexico's west coast

Acapulco, the one-time getaway for Hollywood stars
These destinations all have their charms, but more importantly, they all vary in traveler safety.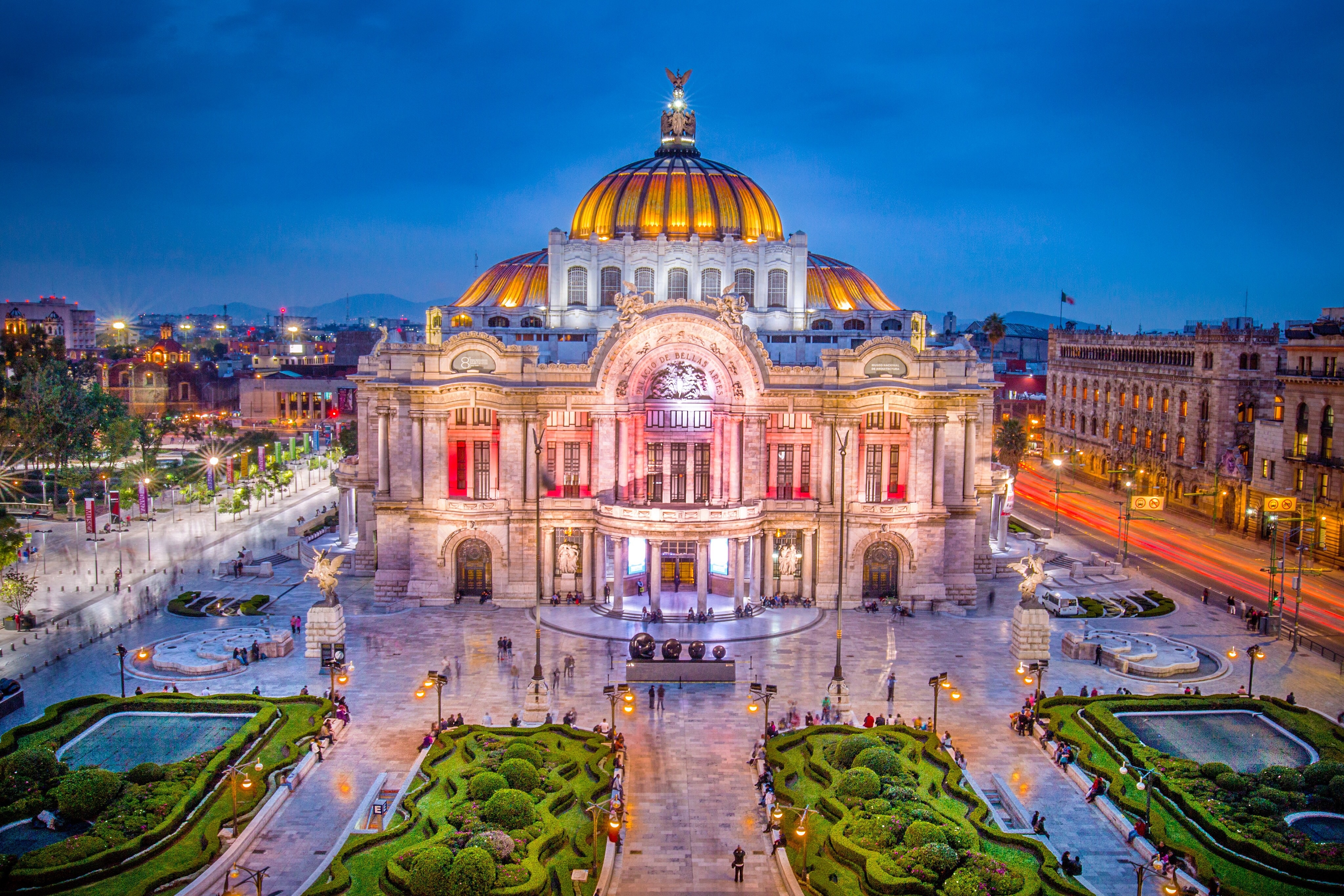 Safety updates
Generally speaking, Mexico's resort areas are as safe as you'll find anywhere in Central America or the Caribbean. Crime tends to be more anecdotal and exaggerated in the media than an everyday occurrence.
However, it is extremely important that you read all of the State Department's information for Americans traveling to Mexico. Not only will it answer almost all of your questions, but it'll tell you which areas are under travel advisories – since the State Department has different safety ratings for different parts of Mexico.
While you're on the State Department site, sign up for its Safe Traveler Enrollment Program. STEP gives you safety updates on your destination and can help you find the nearest embassy or consulate and contact family and friends in case of an emergency.
In addition, if you download the GeoSure app you'll get neighborhood-by-neighborhood safety ratings for your destination.
And finally, read our posts on safe travel in Mexico, in Cancun, and in Cabo San Lucas for more detail on those destinations.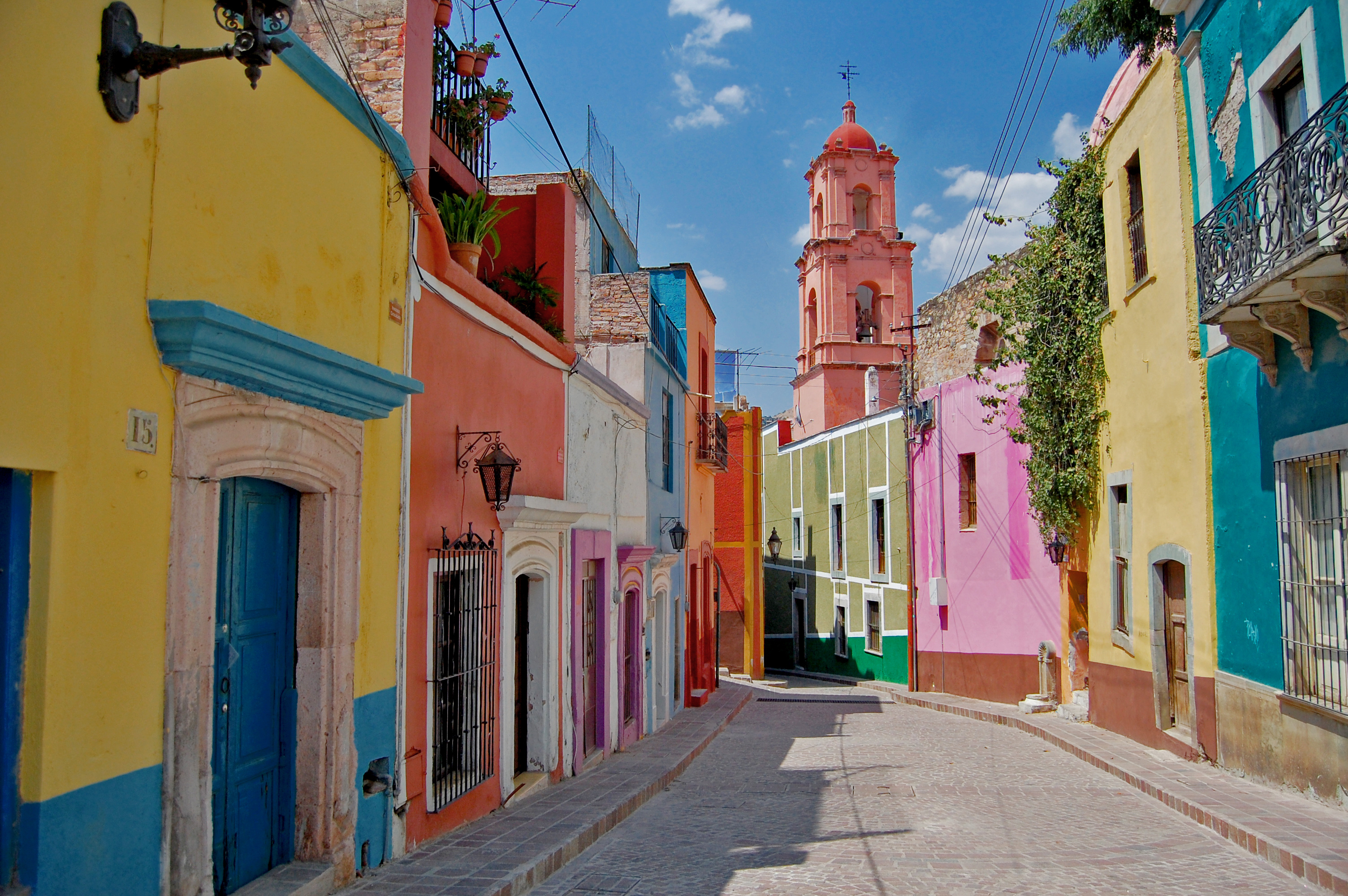 Choosing your lodgings
The next most important decision you'll have to make in planning a trip to Mexico is deciding where you'll stay.
If you're looking at a resort area you'll have three basic choices:
All-inclusive resorts

Non-all-inclusive resorts

Vacation rentals
Each type has advantages and disadvantages, and which you choose is often just a matter of personal preference.

All-inclusives
The best thing about all-inclusives is that once you get there, everything you might otherwise have to pay for is included.
Drinks, meals, and entertainment are included at virtually all all-inclusives. Watersports (like jet skis), excursions, golf, kiddie care, and airport transfers may or may not be included.
If you're concerned about not going over your vacation budget, all-inclusives are a great choice because you can get a very good idea of your total cost. In addition, all-inclusives help you resist the urge to go off-resort and into areas that may be less safe.
About the only drawbacks to all-inclusives are:
What's included might not align with what you want (for instance: really fine dining vs. kiddie care)

You get what you pay for (off-label alcohol, meals that trend more toward buffet fare than haute cuisine)
On the other hand, the sun shines equally warmly on all-inclusives and non-all-inclusive resorts – and aren't sun, sand and surf the real reason you go to a resort to start with?
Pro Tip: The all-inclusive landscape changes rapidly, with deals and new properties springing up every week. Working with a travel advisor who specializes in all-inclusives can help you find the resort that's perfect for your travel preferences and budget.

Non-all-inclusives
Non-all-inclusives simply don't include everything. They may include some things – some meals, shows and drinks perhaps, and maybe kid care or airport transfers – but much of what you eat, drink and do at a non-all-inclusive comes with a price tag.
Is that evil? Not really. Non-all-inclusives let you choose where you eat and drink and how much you spend.
Maybe you really want to go off the resort and check out a club, restaurant or golf course in Cancun. At a non-all-inclusive, it's much easier to do. They may even offer you transport downtown and back.
It's quite possible to go to a non-all-inclusive and never leave the resort – eat at their restaurants and play on their golf courses – and still spend less than you might spend at an all-inclusive.
Pro Tip: Read the fine print. Understand exactly what "all-inclusive" means in the context of the property you're considering, and compare it to other resorts that don't advertise themselves as being all-inclusive.

Property rentals
Many people, especially those who return to the same spot in Mexico every year, prefer to rent a condo or villa.
That way, they get the warmth, sun and sand of Mexico without the unnecessary frills of a resort – and they often save quite a bit of money going that route.
Property rentals can be tricky, however. The experience can be like a dating website: The online picture doesn't match the in-the-flesh reality, and you can feel cheated.
How can you avoid unpleasant surprises when you rent? Follow these expert tips:
Look at the property in person when you can. Many people vacation in Mexico year after year. You can do a resort stay one year and scout out rentals for the next year – or have a friend or relative check out rentals and take videos.
Ask the questions that really matter to you. How far to the beach? To shopping? To food? Is the area loud or quiet?
Rent with a credit card. Many credit cards offer purchase protection, which can come in handy if your rental turns out to be a disaster. Don't pay cash for a rental.
Read the rental agreement. Know exactly what you're paying for, and make sure you understand the cancellation policies.
Ask if there's a maintenance person on call 24/7.
Invest in protection. If you're renting through VRBO or HomeAway, consider purchasing their protection packages. This is especially recommended for longer stays.




Mexico City and street food
Mexican street food is some of the world's best, and the best place for Mexican street food is Mexico City.
If you're planning a stop in Mexico City to check out the food scene, a few tips:
There are hundreds if not thousands of reviews of Mexico City's street-food scene. Read as many as you can, and formulate a plan for attacking the city's major markets, which are the epicenter of Mexico City's street-food scene.

If you're concerned that you'll miss the highlights, consider a street-food tour. Check reviews from authoritative sources like Authentic Food Quest.

Look for lodgings that are near the markets but are also in safe neighborhoods. GeoSure can help you zero in on neighborhoods.

Mexico City is a major city. Pickpocketing and other petty crime is not uncommon, especially in the crowded markets. Be aware.

Take it easy your first day. Different cuisines can affect people differently. Stick to bottled water to be sure to pack an anti-diarrheal.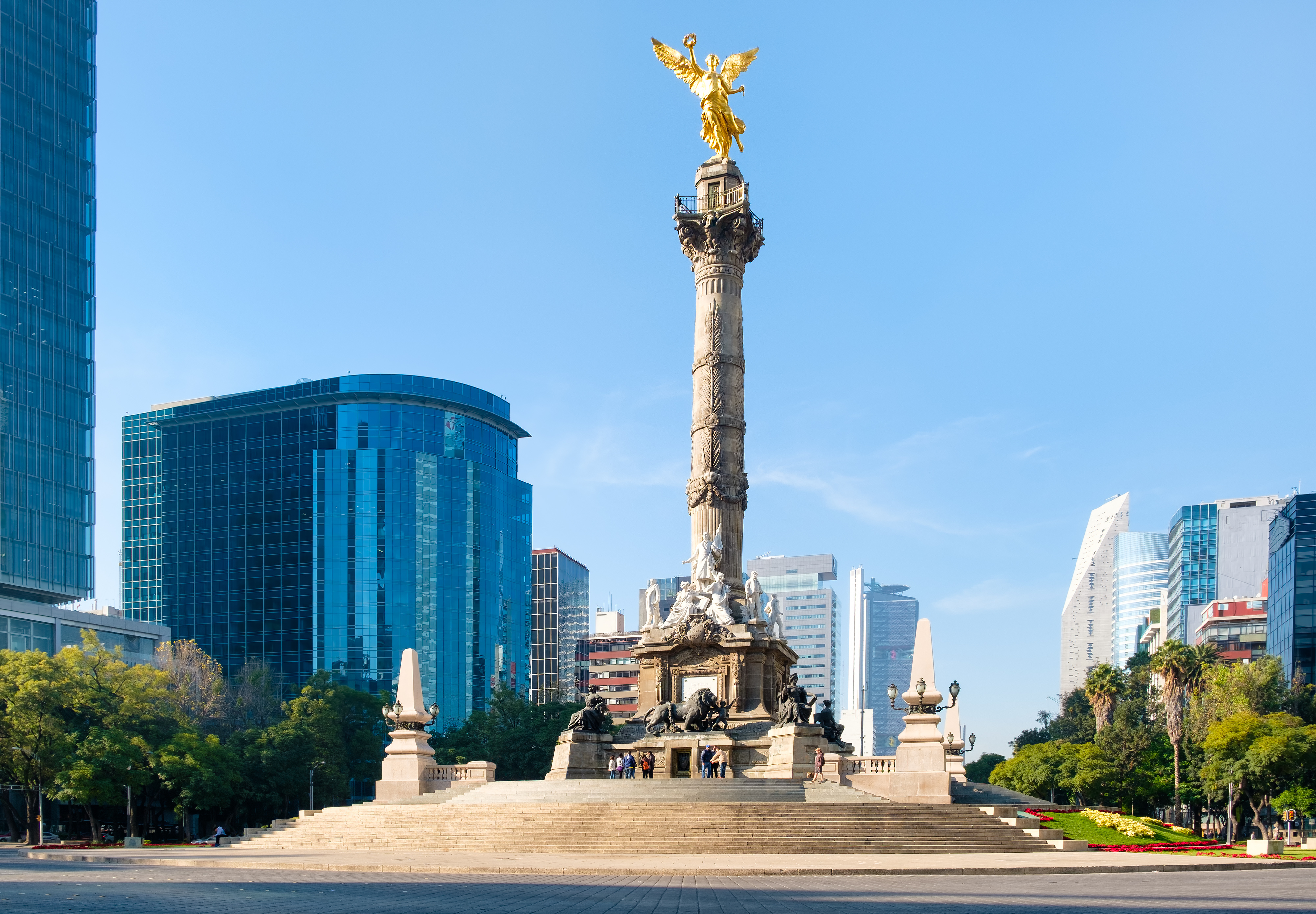 Other planning tips

Visas and passports
Passports or passport cards are required for travel to Mexico. Visas aren't required for stays of less than six months. The State Department's country information for Mexico has the details.

Safety
The same recommendations we make for virtually every destination around the planet apply to a Mexican vacation, namely:
Keep an eye on your purse or pack at all times. Don't leave a purse hanging on a chair; wear a cross-body bag; and carry your backpack in front of you when standing in line.

Spread around your valuables. Consider wearing "pickpocket-proof" clothing and a money belt or scarf.

Don't store valuables in the hotel safe. Instead, consider a portable travel safe.

Don't travel alone at night.

Share your itinerary and contact information with family and friends, and check in frequently.

Use hotel (or hotel-approved) transportation when leaving your hotel or resort.

Watch your alcohol consumption. Drink-spiking is not uncommon.

Be water- and sun-smart.

Packing
In general, pack warm-weather clothing on your Mexican vacation. (We're assuming you're not going to the country's rugged highlands, where travel is not advised.)
Note that the rainy season in the Yucatan (where Cancun and other popular resorts are located) runs from June to October. Rain gear is recommended.
Also, Mexico City is a high-altitude city. Pack a light windbreaker or sweater for the evenings, and take it easy your first couple of days in the city.
Finally, don't forget sunscreen and insect repellent with a high concentration of DEET, since mosquito-borne illnesses like malaria and Zika are common in resort areas. (And a refresher: The repellent goes on over the sunscreen.)
For more comprehensive recommendations, check out our ultimate vacation planning checklist.
As you can tell, you have lots of options when planning a Mexican vacation. One thing that shouldn't be optional is travel insurance from Berkshire Hathaway Travel Protection. BHTP offers plans that can cover everything from a road trip over the border to a jungle adventure.
Please visit our Disclaimer page for underwriter info. Policies have exclusions and limitations. For complete details of coverage, contact BHTP by calling 844-411-2487, or emailing us at assist@bhtp.com.
---
---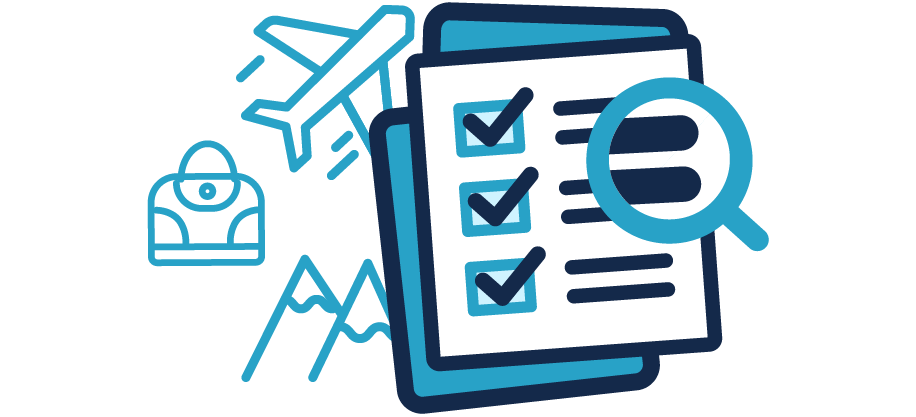 Questions About Travel Insurance?


Check out our online guide, "What Is Travel Insurance All About?" We've provided in-depth answers to all your travel insurance questions, starting with the basics.
---