---
---
---
The Ultimate Vacation Planning Checklist




In COVID-19 times, your focus may not be on vacation planning. But you can boost your mental health by working toward a goal and having a destination to look forward to. We provide a thorough vacation planning checklist below. Use it to literally check all the boxes as you plan the vacation of a lifetime for when the time is right.


For more detailed information, check out the vacation resources we provide on our create your own travel plan page.

1. RESEARCH: START EARLY AND THINK CAREFULLY

A good rule of thumb for planning a major vacation is to take at least six months.


___Take the time to think carefully about the places you've always wanted to go.


___Imagine the kind of vacation you want – for example, do you want to be on the move and exploring or on the beach and lounging?


___Do online research to better understand which places seem to fit with your vision for a vacation.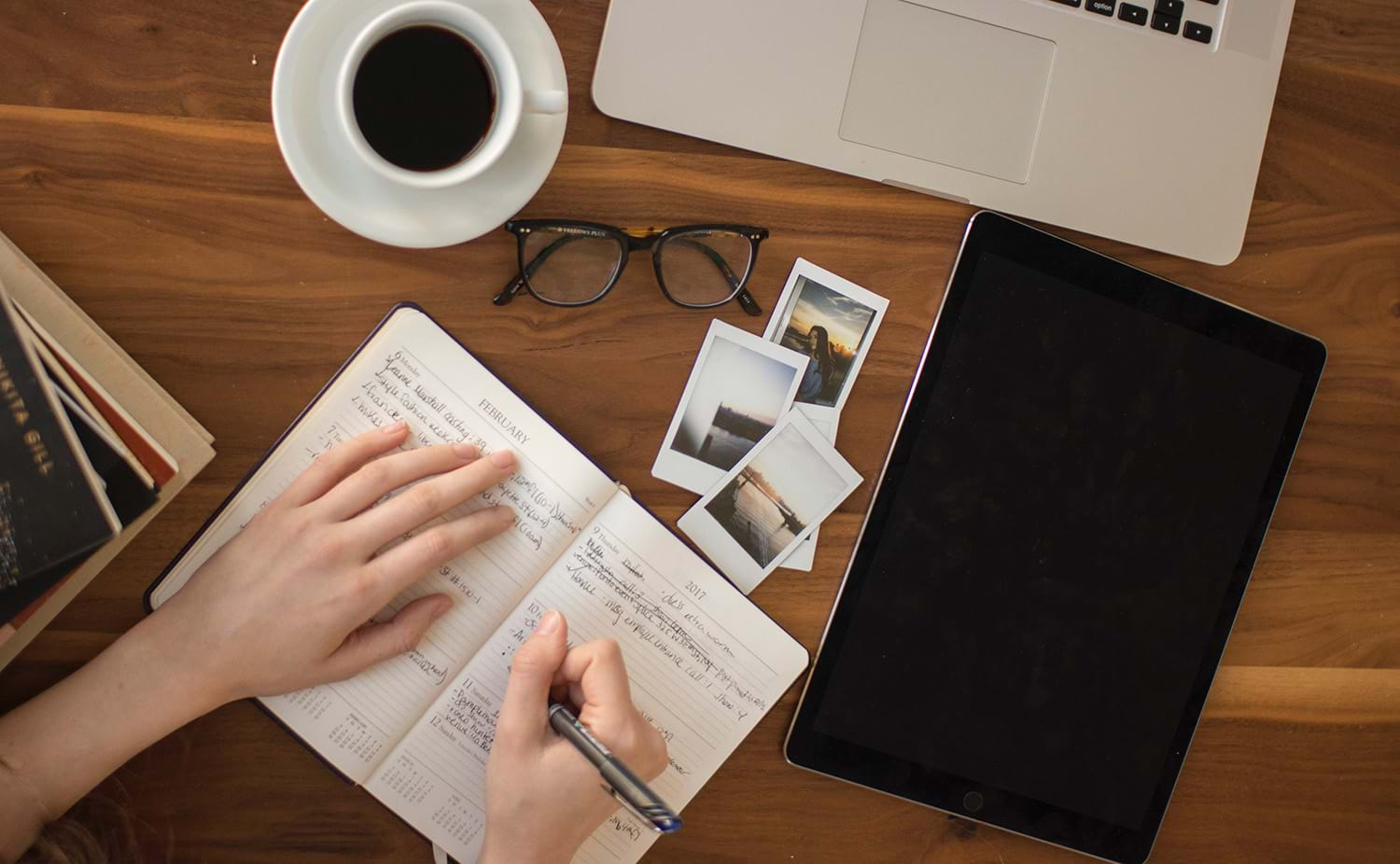 Photo by Thought Catalog on Unsplash

2. DECIDE: TAKE A GIANT LEAP TOWARD MAKING IT HAPPEN

The vague idea of a vacation can bounce around in your mind for months, even years.


Here's how to make a decision.


___Narrow your choices down to two or three based on your research.


___Do a pros and cons list for each.


___Pick the one that fares best and then commit.

3. FILL IN THE NECESSARY VACATION DETAILS

Your destination choice will drive all subsequent planning details. Take the time to figure out the following four pillars of your vacation:


___Your budget


___Your trip schedule


___Your transportation plans


___Your daily itinerary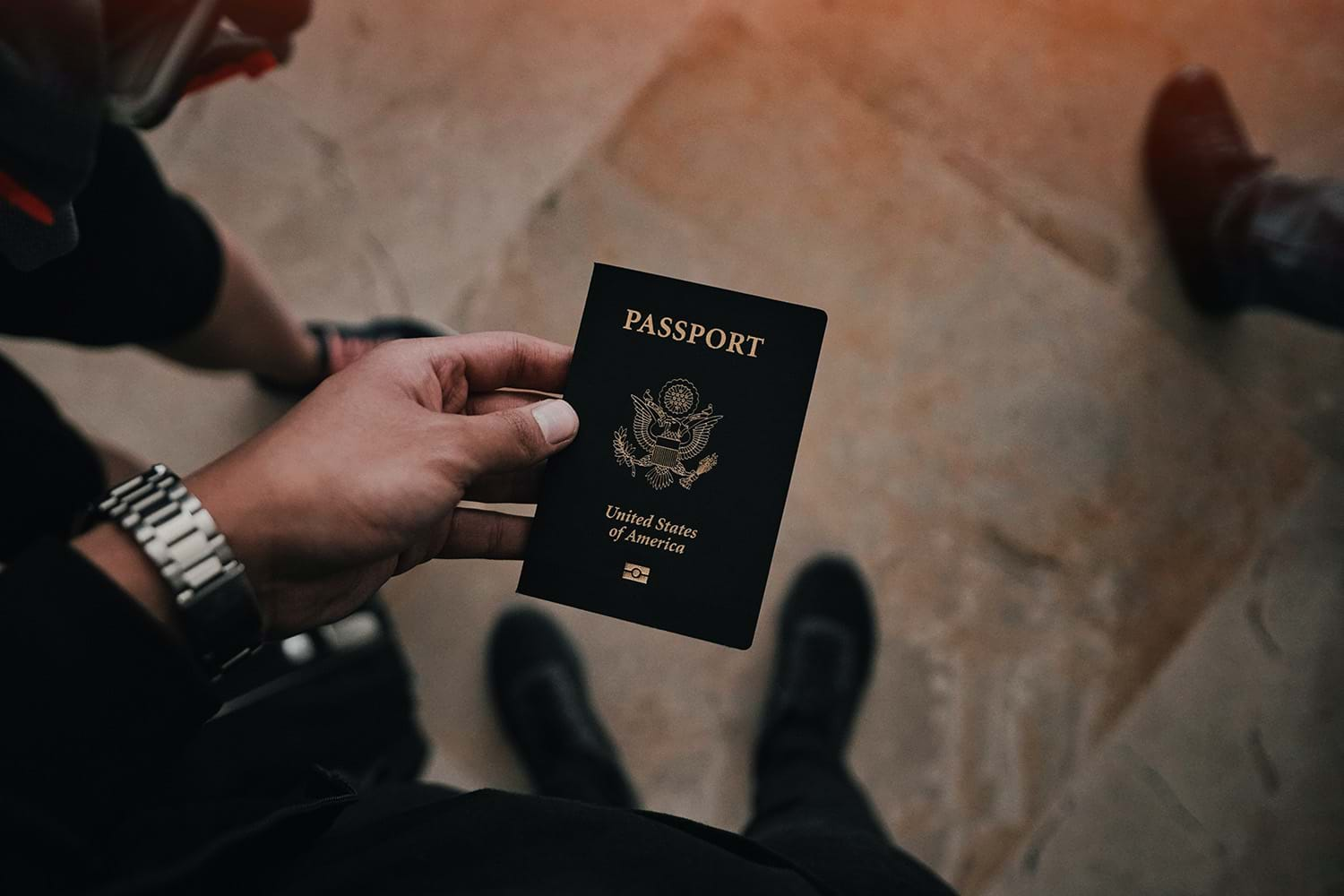 Photo by Levi Ventura on Unsplash

4. GET YOUR DOCUMENTS IN ORDER

If your sights are set on a vacation abroad, you're going to need a valid passport. Identify which category you fit into below and follow the suggestions.


___You have a valid passport. Make absolutely sure to check when it expires and that the six-month passport validity rule won't jam up your trip. The State Department can help.


___You have an expired passport. Begin the renewal process at least two months before your departure date. Start with the State Department.


___You need a first-time passport. Start the process at least three months before your departure date with the State Department and have the following:


___An official birth certificate in its physical form or some other form of citizenship evidence.


___An acceptable identification document, such as a valid driver's license.


___An acceptable photo to be used in your passport.


___A check in the amount due.


___Locate a government office that will help you with your passport application submission. Don't forget that the U.S. Postal Service and often your City Clerk's office can handle a variety of passport-related services.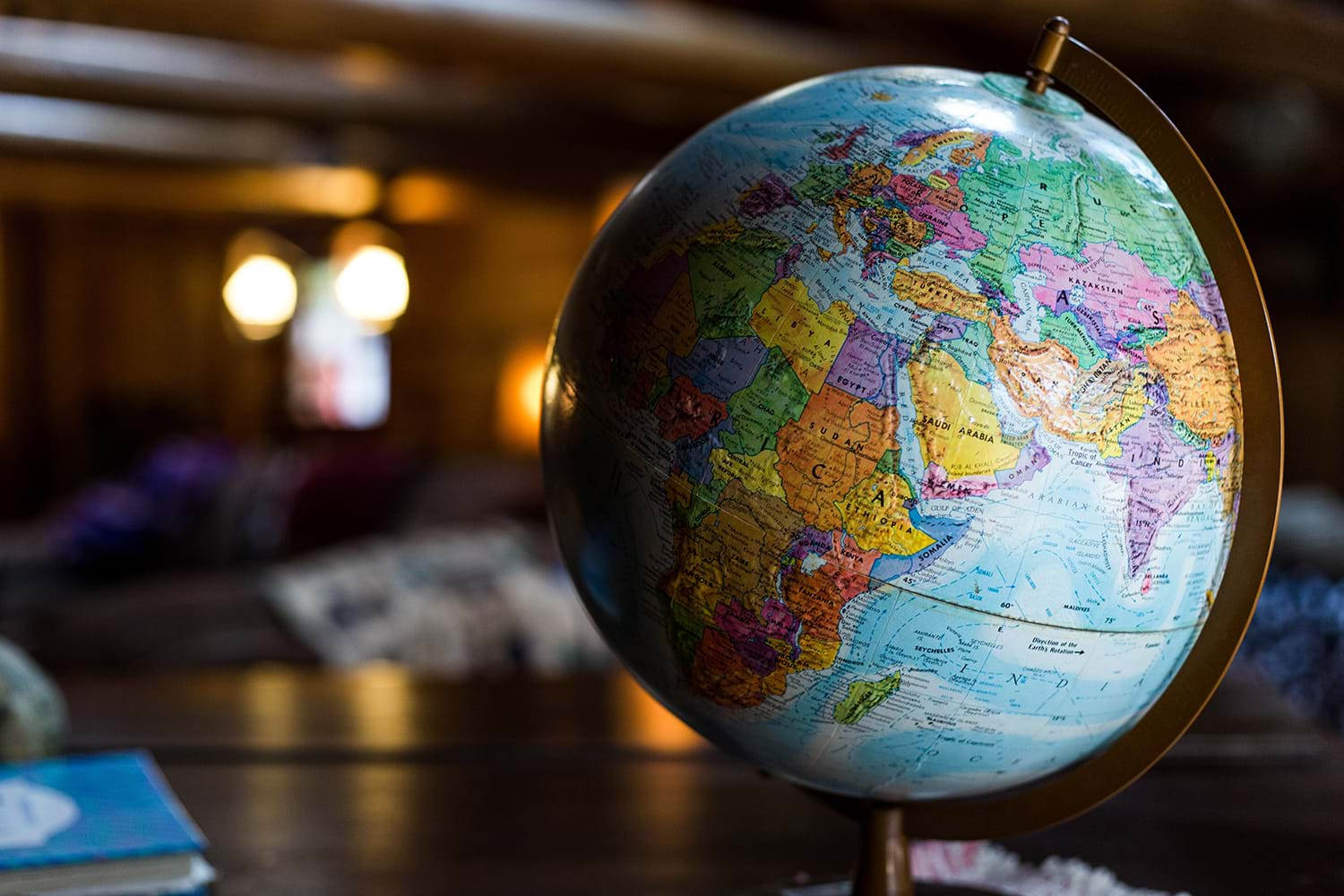 Photo by Kyle Glenn on Unsplash

Additional documents:


___Be clear about visa requirements and pre-travel authorization.


___For trips outside of Europe in particular, look up countries' visa rules with the State Department.


___If you're traveling to Europe, see the European Travel Information and Authorization System about a new requirement starting in 2022.


Also bring the following with you on your trip:


___Copies of your passport and travel documents


___Copies of all prescriptions (medications, glasses, or medical supplies)


___Health insurance card and documents


___Contact card with the street addresses, phone numbers, and e-mail addresses of family members or close contacts in the U.S.


___Contact information for health care providers at home


___Names and addresses of accommodations during your trip


___Hospitals or clinics (including emergency services) in your destination


___U.S. embassy or consulate in the destination country or countries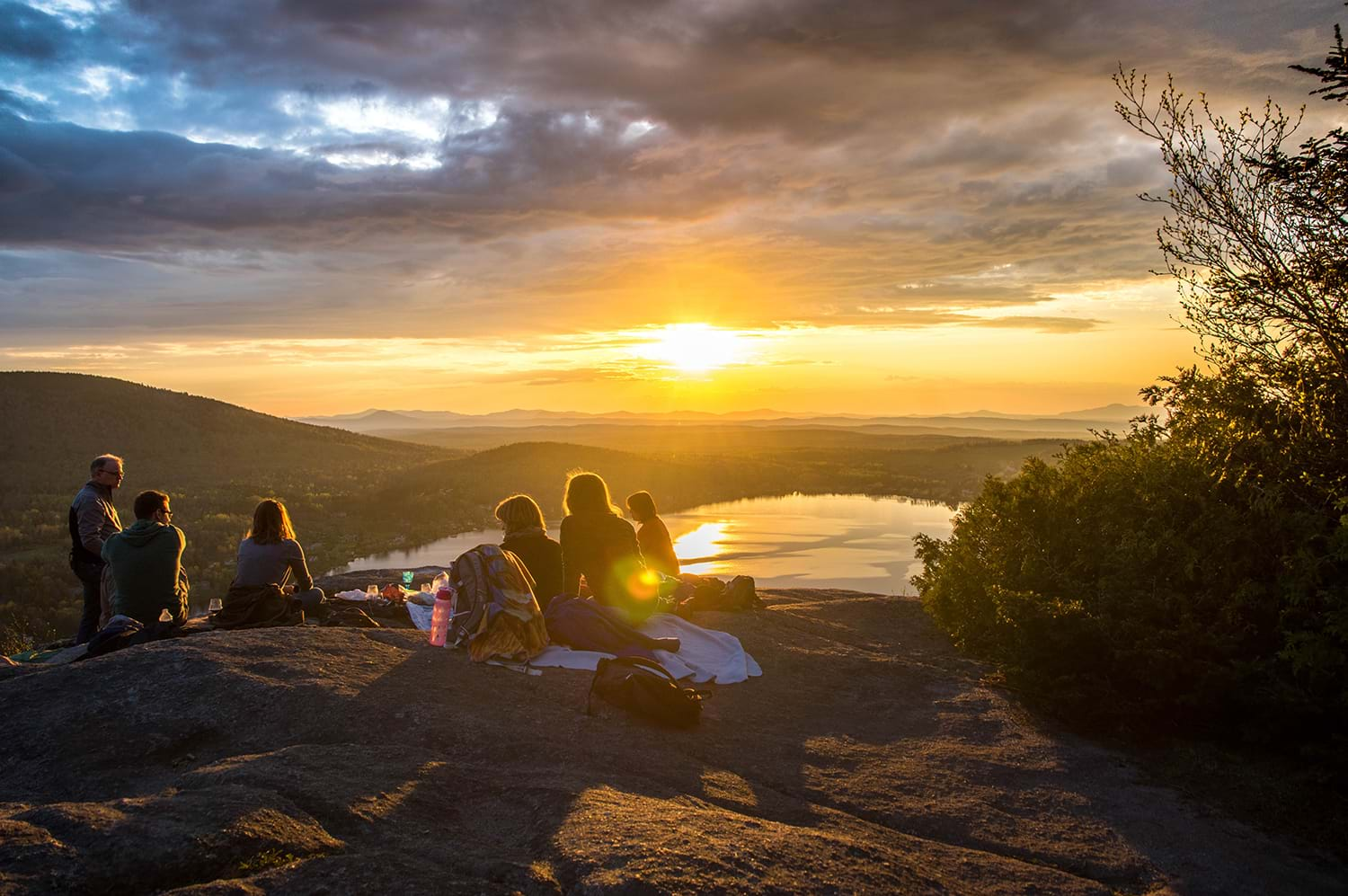 Photo by Arthur Poulin on Unsplash

5. CHECK YOUR GROUP'S TRAVEL COMPATIBILITY (FOR PLANNING TRIPS WITH FRIENDS)

If you have friends – and possibly friends of friends – that you're thinking of traveling with, do the following:


___Get together to talk, even if it's via a web conference and find out what each person wants from the trip.


___Address budget-related topics head on.


___Transportation options


___Trip length


___Departure and return dates


___Dining possibilities


___Place to visit


___Accommodations


___Discuss possible daily itineraries to find out, for example, who the loungers and late-sleepers are – and who the adventurers are.


___Don't risk precious vacation time if you think your group dynamic will cause conflicts and frustration.


___Establish a lead organizer if it's a go.


See How to Plan a Trip for more details.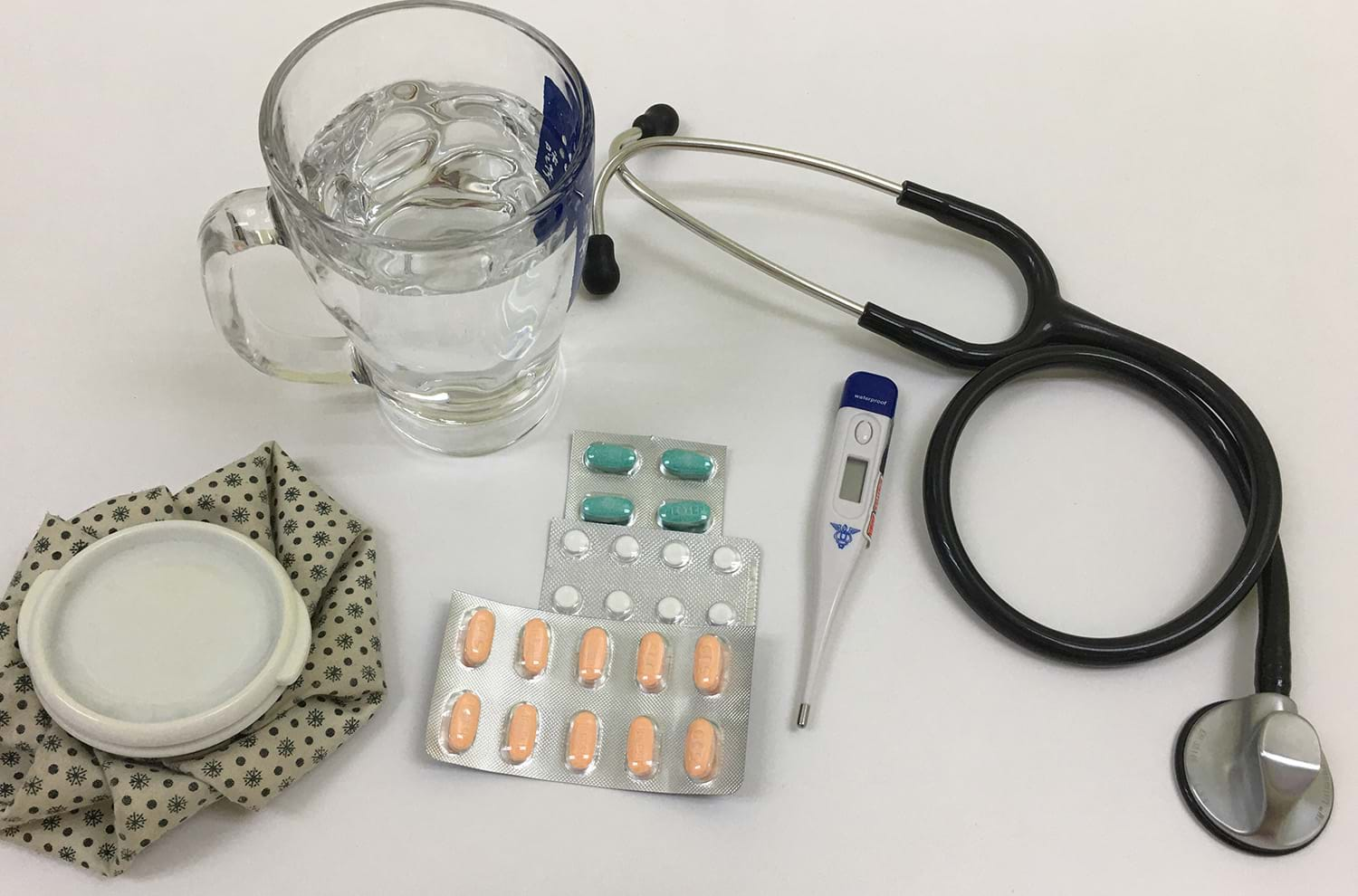 Photo by Kristine Wook on Unsplash

6. FIND OUT ABOUT HEALTH RISKS AND BE PREPARED

For health-related questions and concerns regarding your destination, take these steps.


___Start with the Travelers' Health web pages from the Centers for Disease Control and Prevention (CDC), which lists every country in the world and provides information on vaccinations, DISEASE OUTBREAKS, and other health information.


___Get vaccinated at least a month before departure, if needed.


___Check out the CDC's helpful FAQ page for people traveling abroad.


___Take precautions for COVID-19. (This article from USA Today can help).


___Prepare a travel safety kit like this one suggested by the CDC.


7. INCORPORATE SAFETY AND SECURITY INTO YOUR PLANS

Your safety should be a priority no matter where you travel, but that's especially the case when traveling in another country.


___Do your research so you stay in safer hotels and neighborhoods.


___Choose busier, more well-known areas for lodging.


___Use guidebooks, online reviews, and other traveler resources to make sure you stay at reputable establishments that aren't known for their safety and security problems.


___Get safety and security information for your destination by signing up for the State Department's Smart Traveler Enrollment Program (STEP).


___Prepare a travel safety kit like the one recommended by the CDC.


___Consider downloading travel apps that can enhance your safety and security.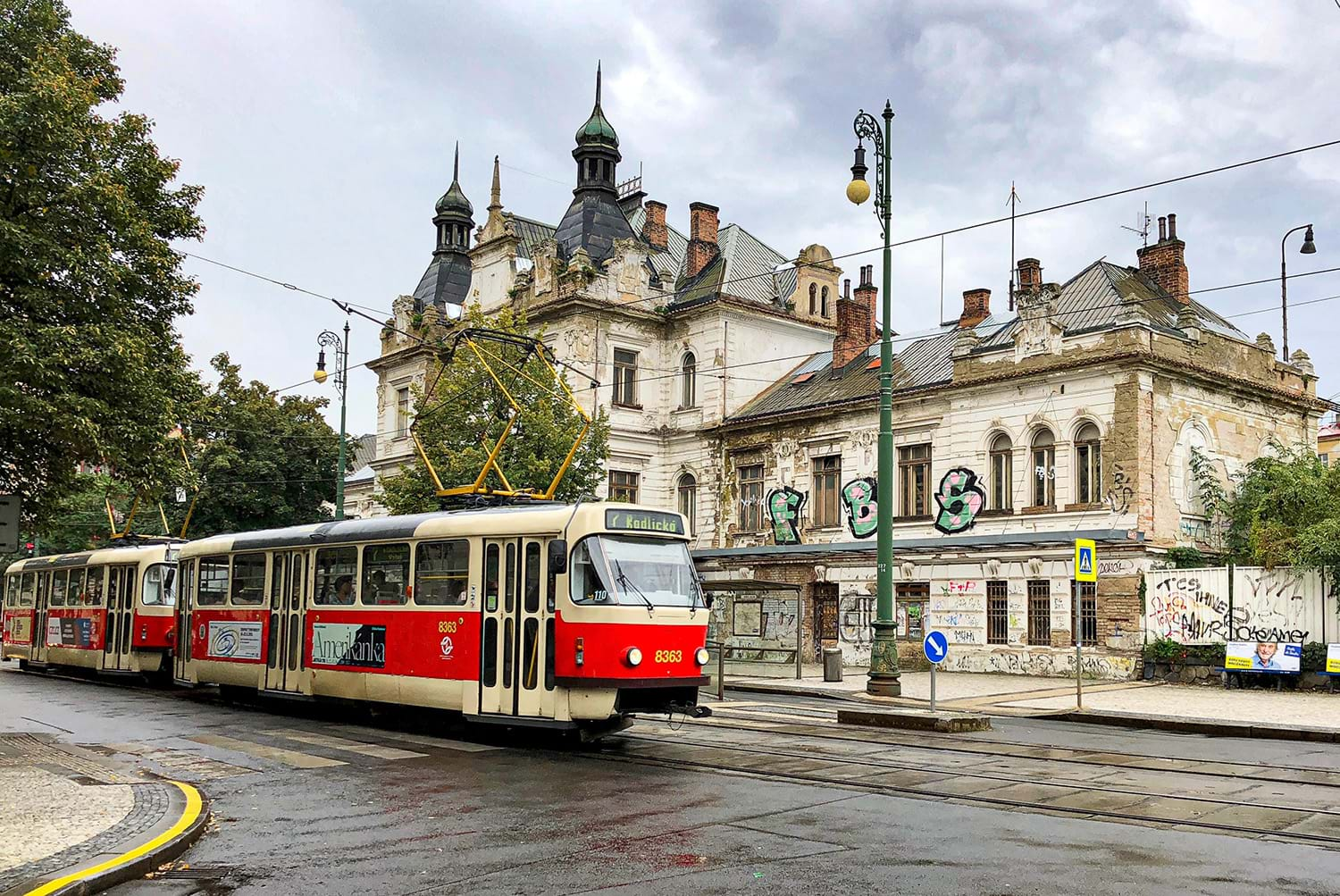 Photo by Alex Wolo on Unsplash

8. PLAN HOW YOU'LL TRAVEL WHEN YOU'RE THERE

You need to know how you're going to get around on your vacation.


___Note that taking taxis or Ubering can be super-convenient – but also expensive, especially for singles and couples.


___Opt for alternatives like the local bus systems and subways, but look into using them before you're there.


___Where it's safe and practical to do so, plan on walking when possible.


___Consider flying from one city or country to the next for multi-destination trips – if time is a factor and cost is less of a concern.


___Use train transportation in regions like Europe and weigh the advantages of ticket packages like a Eurail pass.


___If you're comfortable with it, rent a car.


___Bring a valid driver's license.


___Bring an international driver's permit.


___Confirm beforehand whether you'll need to purchase rental car insurance.


___Look at the State Department's Driving and Road Safety Abroad.


___Check out What If I Have an Accident With My Rental Car?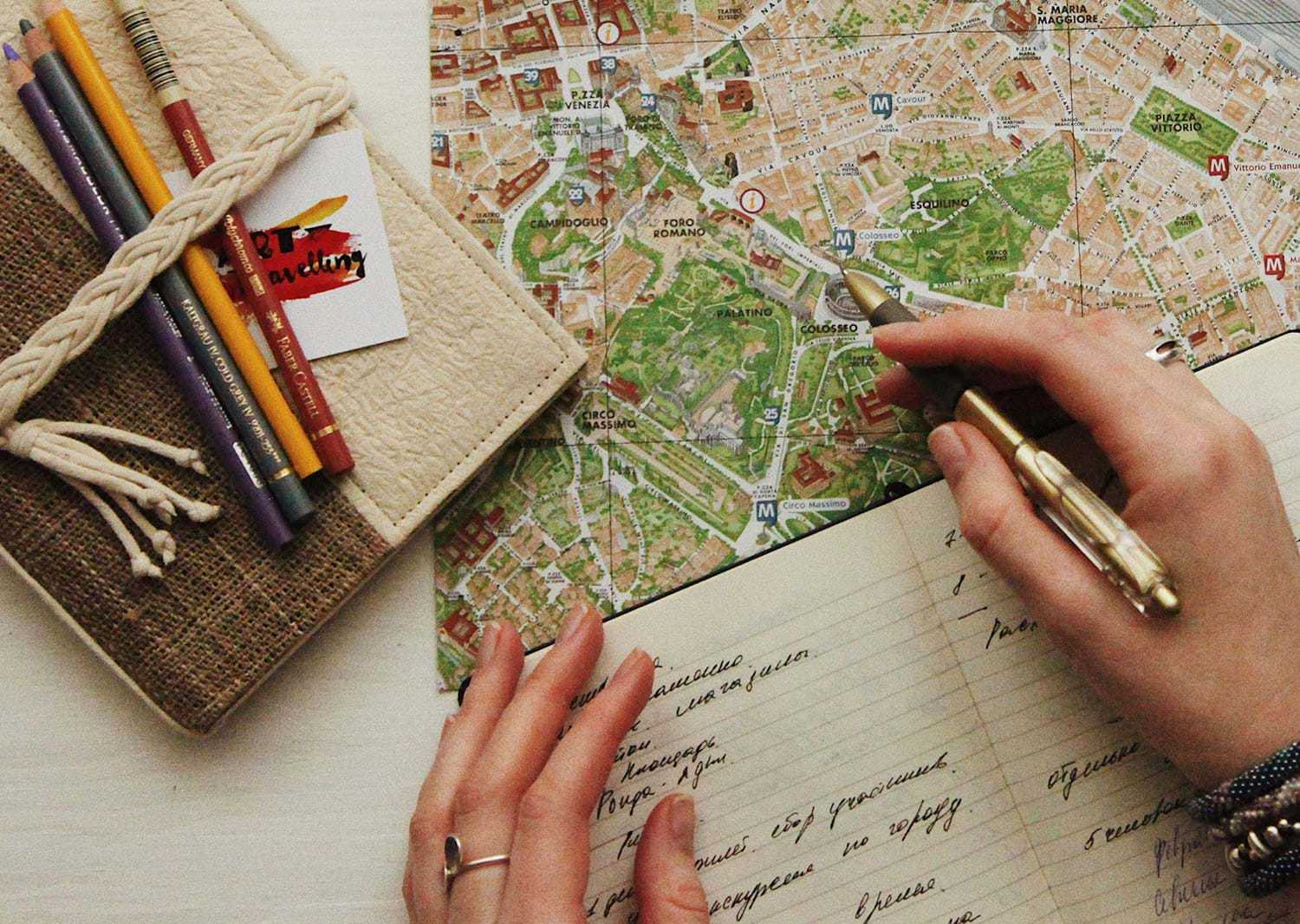 Photo by Oxana V on Unsplash

9. MAP OUT YOUR ROUTE IF YOU'RE ROAD-TRIPPING IT

Maybe you're sticking to the States and plan to take a road trip. The following will help.


___Identify a destination you've always wanted to see.


___Start with basic web searches like "Road trip from [your location] to [chosen destination]" and then start clicking.


___Build a plan around that destination by addressing:


___Where you can stop on your way there


___Where you can go while you're there


___Where you can stop on your way back


___Plan your route out with Google Maps, Roadtrippers, or another online mapping app.


___Include planned stops to add fun, break up the monotony, build anticipation, and create memories.


___Get your car road trip ready.


___Bring a road trip safety kit.


___Bring a road trip first aid kit.


Make sure you have the following when you hit the road:


___Valid driver's licenses for all drivers


___Up-to-date license plates and vehicle registration


___Copy of auto insurance policy and contact info


___Roadside assistance contact info


___Car manual


___Online links to planned routes and offline maps, if possible, downloaded to your smartphone


___Copies of all prescriptions (medications, glasses, or medical supplies)


___Health insurance cards and documents


___Contact card with the street addresses, phone numbers, and e-mail addresses of family members or close contacts


If renting an RV:


___Research which RV is right for you.


___Be sure you can drive it comfortably.


___Plan an RV-friendly route.


___Check to see if you need RV insurance.


See How to Plan a Road Trip and How to Plan a Trip with Google Maps for more detailed information.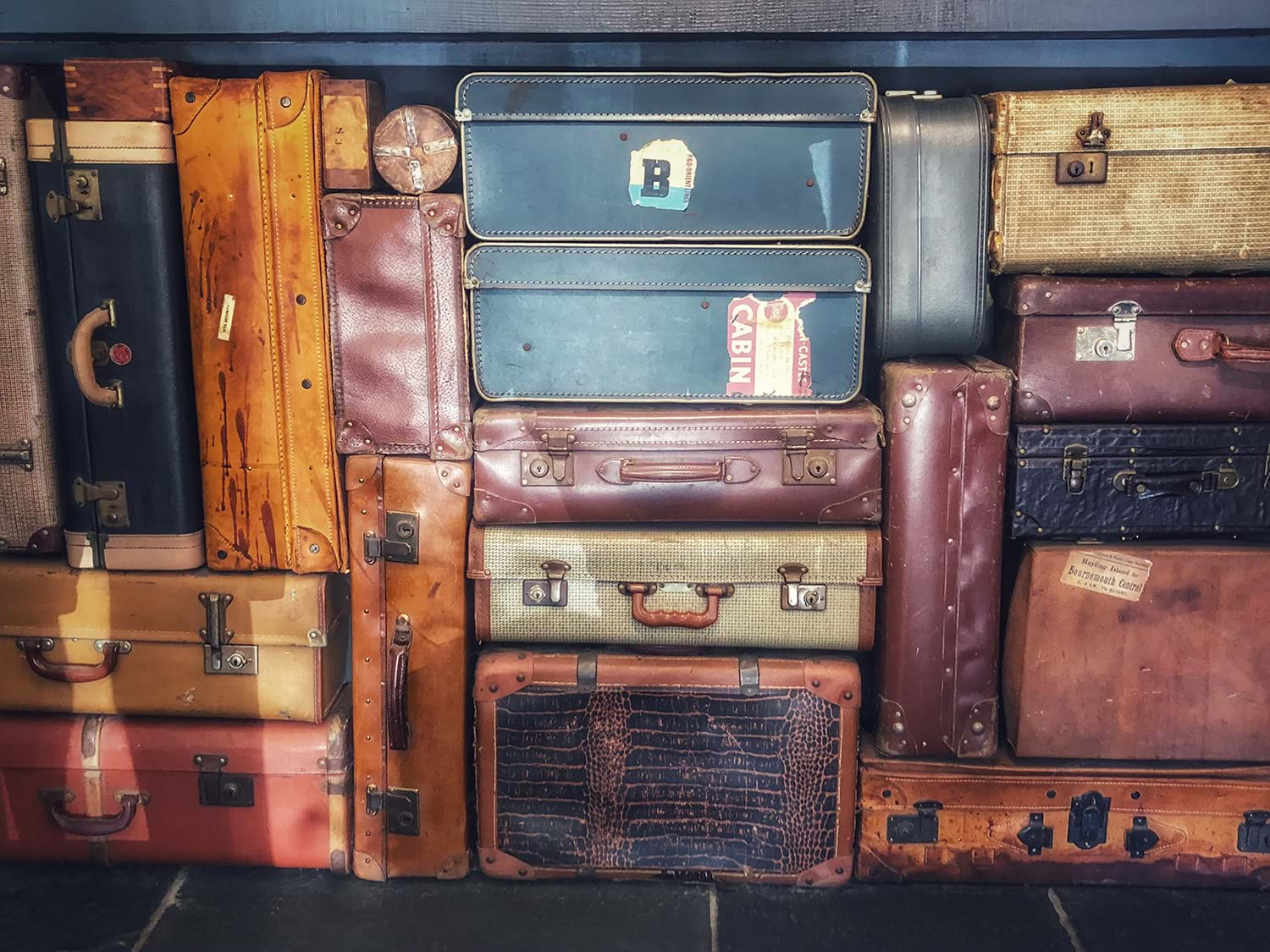 Photo by Belinda Fewings on Unsplash

10. PACK WITH A PLAN

What you wear can play a crucial role in your comfort, safety, and security. Pack appropriately by doing the following:


___Read up on the typical weather patterns of your destination and check the forecast.


___Research local customs and dress codes, particularly when visiting religious or sacred sites abroad.


___Try to dress conservatively and do your best to blend in.


___On travel days, wear comfortable workout clothing (but not the skin-tight kind) with zippered pockets.


___Pick a color palette that lets you mix and match clothing.


___Minimize pants/bottoms by selecting a few that can anchor your wardrobe for just about any situation.


Go easy on the shoes:


___Men should bring a pair of good walking shoes that pair well with those bottoms mentioned above, plus a pair of sneakers for the ultra-casual situations.


___The same goes for women, though adding a pair of low boots or sandals with heels might be a good idea – but leave it at that.


___To be extra-thorough, use a packing app like Stylebook, which provides a feature for creating a packing list and organizing that list into outfits.


___Be sure you don't pack prohibited items; visit the State Department's Customs and Import Restrictions webpage.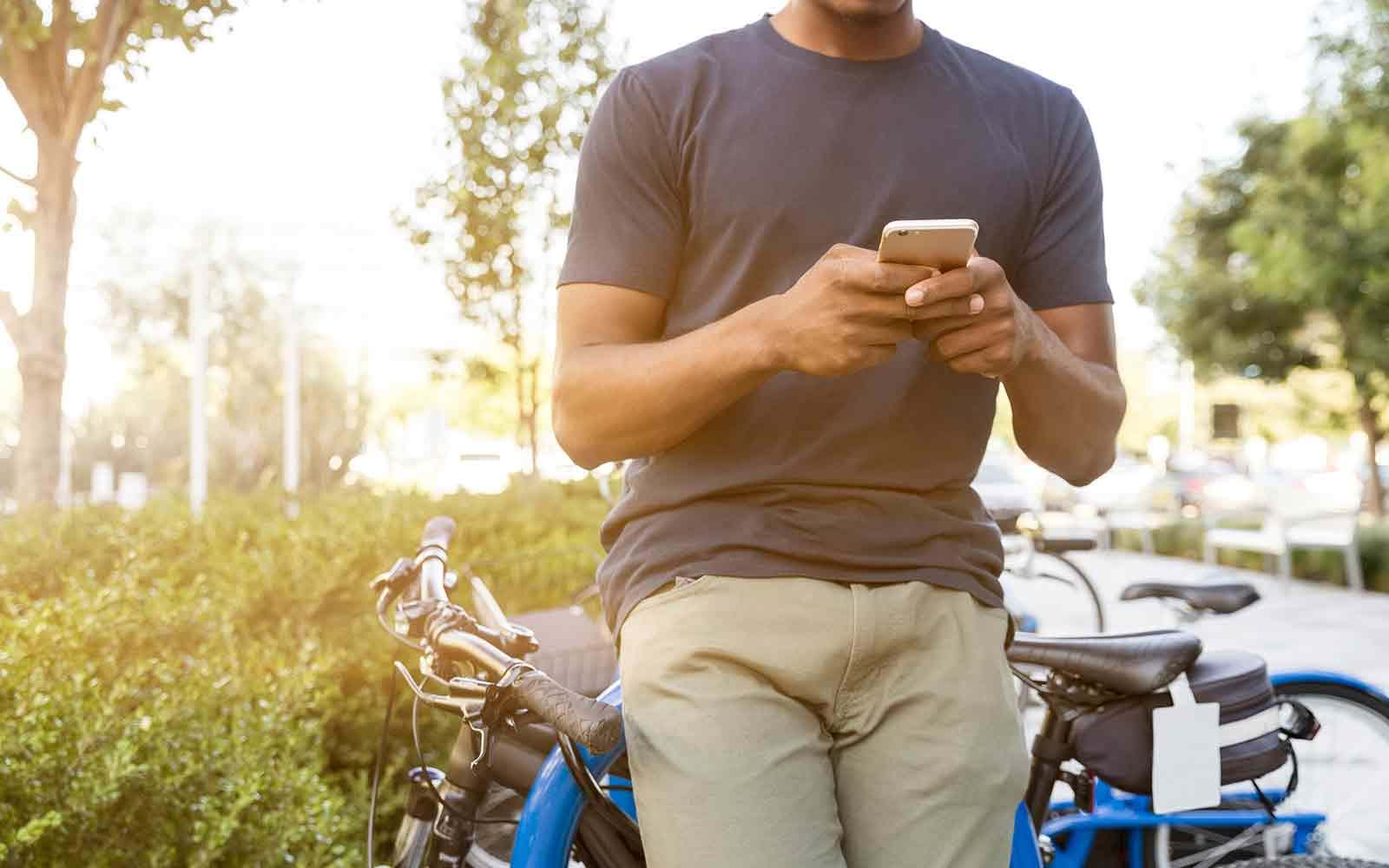 Photo by LinkedIn Sales Navigator on Unsplash

11. BE CERTAIN YOU CAN USE YOUR SMARTPHONE WITHOUT A HITCH

Take the following steps when it comes to using your smartphone.


___Contact your carrier to confirm what coverage you'll have.


___Inform your carrier where you're going and when.


___Check if you need to take special steps or set up a temporary plan to ensure you can use your phone without encountering problems – or getting surprise fees.

12. ALERT YOUR BANK AND CREDIT CARD COMPANIES

Using your credit card or drawing from an ATM thousands of miles away could look like suspicious activity. Do the following to make sure you won't have problems.


___Inform your bank or credit union about when and where you'll be going on vacation and confirm what credit/debit cards you may be using.


___Designate which credit cards you absolutely need to take and alert the appropriate credit companies about your vacation.


___Check out these additional credit card related travel tips from NerdWallet.

13. LET FAMILY AND CLOSE FRIENDS KNOW YOUR PLANS

Let select people know the following details, and don't convey you're on vacation through social media.


___When are you leaving and returning?


___What's your route there and back?


___Will you have a daily itinerary? If so, share that as well.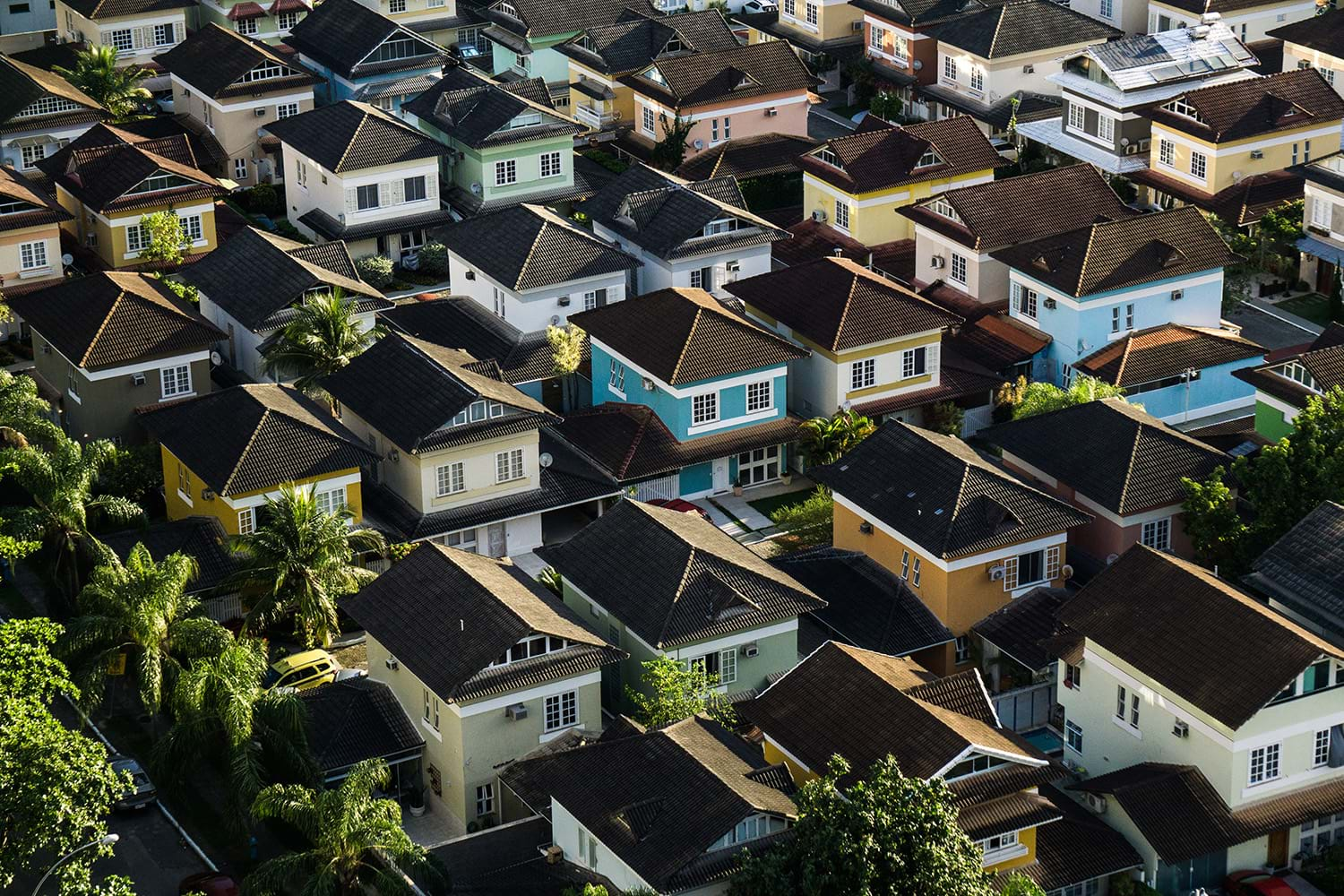 Photo by Breno Assis on Unsplash

14. PREPARE YOUR HOUSEHOLD BEFORE YOU GO

Before you leave, secure your home and take steps like the following. Note that all may not apply to you and your household.


___Make sure your bills are set on autopay.


___Stop your mail, newspapers, and other regular deliveries.


___Let a neighbor know what you're doing and ask them to keep an eye on your place and pick up any packages.


___Secure valuables in a hidden safe or off site, like a safety deposit box at your bank.


___Lock doors and windows of every kind on every story/floor.


___Also, stash your extra keys away, especially the ones you've "hidden" outside your house.


___Double-check that your alarm system is good to go.


___Confirm your security lighting/motion-detection lighting is working.


___Make sure your closed-circuit television (CCTV) is functioning, has the capacity to store footage, and will work if you plan to access it via the internet while you're gone.

15. CONSIDER TRAVEL INSURANCE

You're familiar with the phrase Better safe than sorry, right? In the midst of preparing for your trip – wherever it is – travel insurance may not seem like the most exciting topic.


However, it could be one of the most important.


For more information, see What is Travel Insurance?
---
---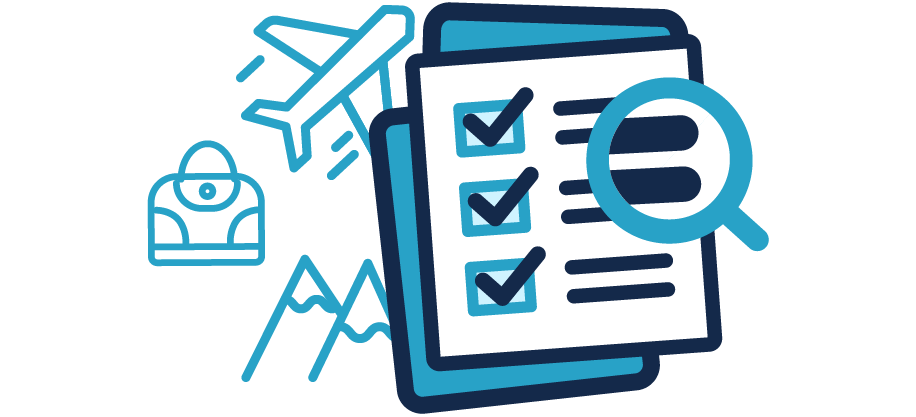 Questions About Travel Insurance?


Check out our online guide, "What Is Travel Insurance All About?" We've provided in-depth answers to all your travel insurance questions, starting with the basics.
---